5 day Ho Chi Minh Danang Inland route
All-inclusive tour
The Extra Mile Adventure
Summary
Mostly hot weather, meandering open mountain roads, brand new empty highways of perfection to Adventuring offroad. This tour has a lovely mix of terrain and driving styles that keeps the riders very much on their toes. There isn't a bad day or bad section, its all good from start to finish.
Tour Highlights
Huge variety of terrain and driving styles. Road to offroad, its all there
Areas where nearly no foreigners have been
Generally hot tropical weather
Every day, every second of this tour has something to offer. There is no downtime.
Who this tour is for
Generally this tour is for the experienced ADV enthusiast. There are plenty of offroad oppertunties and chances to test your skills. Although very much a road tour, there are opportunities to be creative. We also find ourselves in parts of the country where foreigners are not found, with this, comes slightly rougher living conditions and authentic Vietnamese food/culture. No hiding from the "real" Vietnam on this tour, get stuck in, from the luxurious to the rough.
Tour Itinerary
Ho Chi Minh to Bao Loc
Choice 1 : We leave Ho Chi Minh City to head toward the Dong Nai river. We pass the Tri An lake before heading into the scenic countryside along a valley road which takes us to Bao Loc town.
Choice 2 : After leaving Ho Chi Minh City we continue north with mild offroading along the Dong Nai river. We head into the middle of nowhere (quite literally) on a single-track paved road which turns into a brief section of dirt road. We may select the following roads based on the level of challenge we choose to face.
Bao Loc to Buon Ma Thuot
We head northward out of Bao Loc through narrow coffee plantations. We take a mild gravel track with a few craters for some fun. This location is remote even for the countryside but will one day be paved. As of now, it is still perfect for the adventure seeker.
The day continues onto roads overseeing rivers as we approach the coffee capital city of Buon Ma Thuot. We have the option to stay in the Lak lake area which offers high-end accommodation options and even camping.
Buon Ma Thuot to Central Vietnam
We head into the midlands where no tourists have ever been. These are among the most scenic remote country lanes in Vietnam. As we will be well off the tourist path, our only accommodation option won't be the best but decent enough. However as it sets us up for the 4th day, the trade-off is absolutely worth it!
Centre of Vietnam to Tam Ky
We ride on brand new roads that cut through the centre of Vietnam, these will one day become highways but for now they remain empty and perfect for a smooth ride. Plenty of activity around with kids playing and adults in their daily farming. Overall it is a spectacular way to see the Vietnamese countryside and remote traditional cultures. We finally head into Tam Ky on the coast where we spend the night.
Tam Ky to Danang
We go back inland onto new roads that few have ever rode. It eventually connects to the main highway that goes between Hanoi and Ho Chi Minh City on the Laos border. We finally head back to the coast to our final destination, Danang City. 
Tour Prices
Prices are in USD
This is an all-inclusive tour
The standard bike for the tour is the Honda CB500X
All inclusive 5 days and 4 nights: 1,250 USD per person.
Minimum 2 riders per tour.
Tour Info
Includes
Motorbike rental (Honda CB 500X with 37L boxes)
English/French/Vietnamese/Spanish Speaking Guide
All meals, water and soft drinks
Accommodation in local home stays
Excludes
Motorbike damage
Beer and alcohol on tour
Personal health insurance
Tour Guide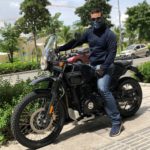 The Extra Mile Adventure
Tigit is partnered with The Extra Mile Adventure for use of multi lingual and experienced guides.
Fascinated by local culture and cuisine, Renzo is one of few expats to master the difficult Vietnamese language. Renzo is able to translate and display traditional Vietnam with his language skills and passion for food which will take travelers to places that are undiscovered and unique.
Also fluent in French, Spanish, English and a touch of Malay, Indonesian and Japanese, Renzo is the guide for the job for answering all those fascinating unanswered questions about different cultures.
Culture and language skills aside, Renzo runs The Extra Mile Premium Bike Rental service in Ho Chi Minh City. This has lead to an interest in providing motorbike related guided tours which dive deep into the countryside and stay distant from the standard tourist trails.
Renzo and his team will be the guides for your adventure.