Reading Time:
16
minutes
The North of Vietnam by Motorbike explained
The North of Vietnam is a mountainous region full of spectacular views. Lush greenery, steep canyon gorges, rice paddies, and even opium or weed fields!
Few would dispute that the North of Vietnam is the prettiest area of the country to drive, but this beauty does come at a cost.
The North is not that easy to drive. Both cultural and weather issues play a part in traveling this remote area. It is the "most extreme" area of the country to drive, and ideally, the customer should be an experienced motorbiker or an experienced traveler—ideally both. 
In this article, I will explain everything you need to know about how to motorbike the North of Vietnam.
Day by Day itineries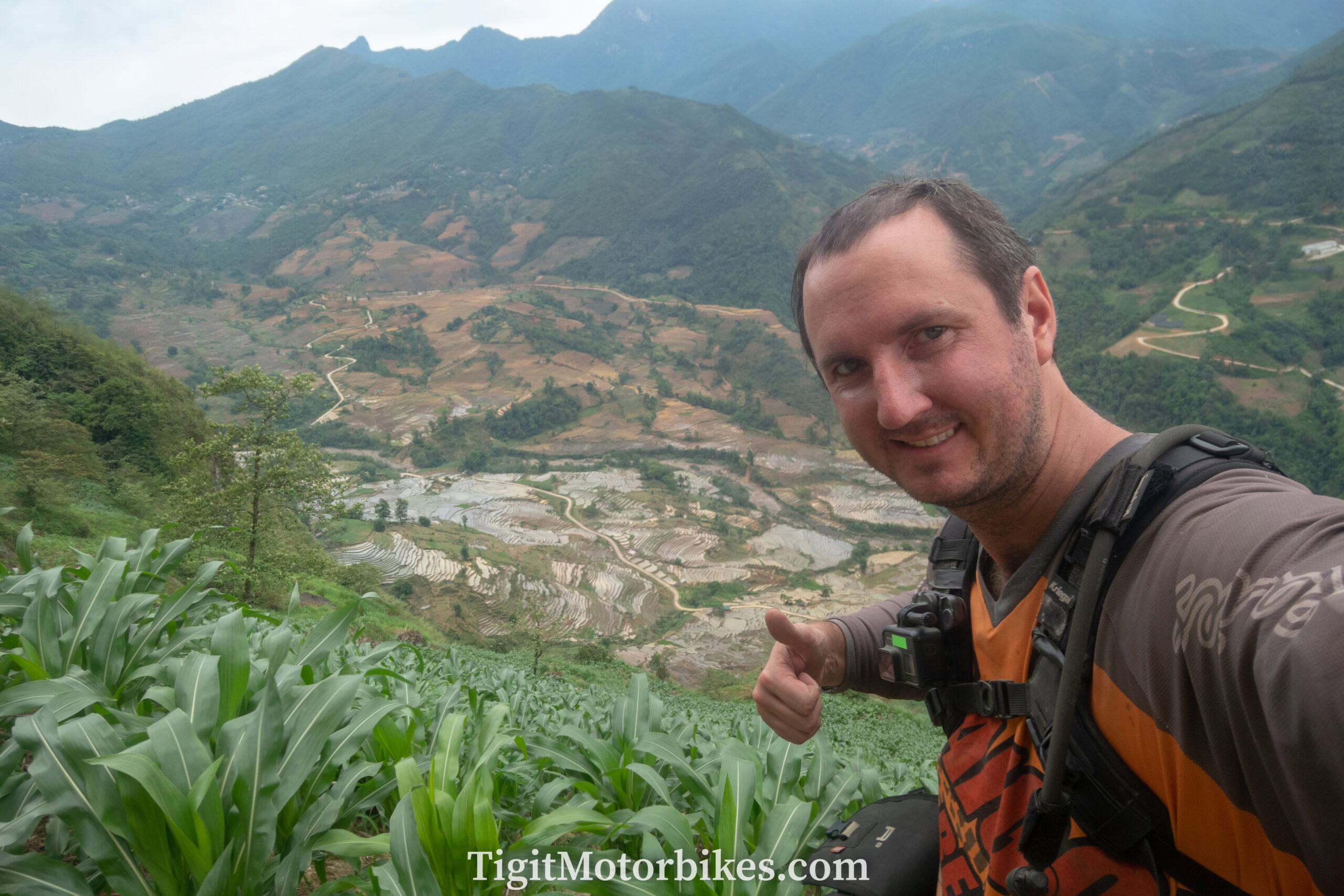 Everything you need to know to travel the North of Vietnam by Motorbike
The North East by Motorbike Video
Ha Giang by Motorbike
The North West by Motorbike
The above video is on a CB 500x and is part of a larger trip that covers all of the North

The above video is a dedicated three to six day loop in the North West of Vietnam. Recommended for those who don't have time for Ha Giang.
How long does it take to motorbike North Vietnam
The North of Vietnam can be divided into three sections. "Ha Giang," "The North East," and "The North West." Each section takes between four and seven days to drive. If you are driving all the North of Vietnam in great depth, then this would be roughly a three-week journey.
To get to Ha Giang, or the distant corners of the North-East takes one full day of driving for a quick traveler, or around one and half days for a slow traveler.
We now have a shorter North West-Loop which takes between three and six days. So if you do not have time for Ha Giang, checkout the dark blue line on the main map.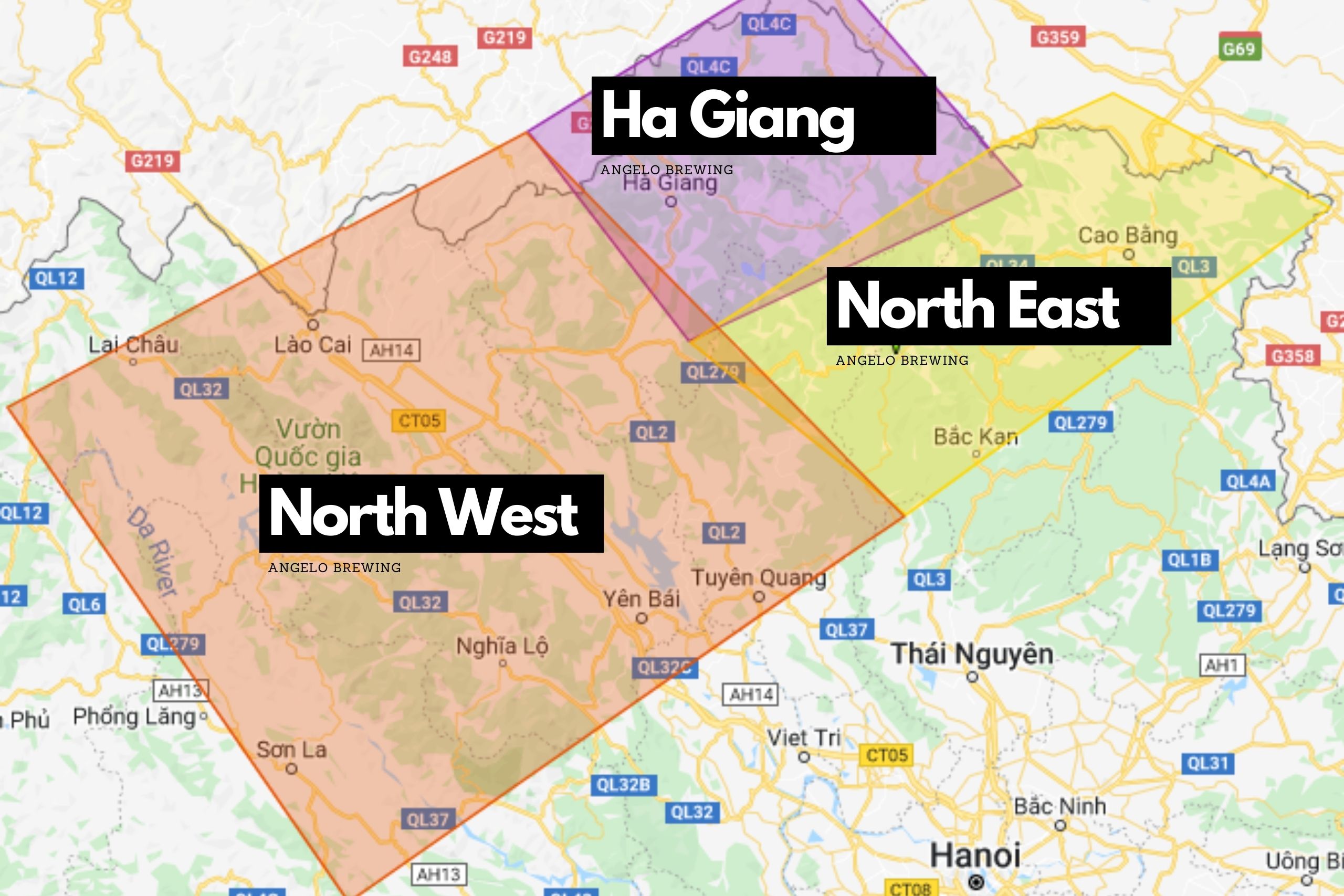 Why are there no routes or guides to the North?
There are guides and routes for the North, and you are reading one. But none of them provide accurate itineraries, here is why! I traveled on a CB 500x doing an average of 300km per day, with an objective to cover as much tarmac as possible to create this blog for tourists. On my journey, I bump into a tourist on a Honda Wave, traveling 50-100km a day.
Two main factors (apart from the bike) impact the considerable difference in the kilometers traveled each day when comparing myself to a normal tourist.
The beauty – The North is beautiful enough that some travelers will stop to take a picture on every corner. This is going to take a lot of time! Others are driving because they like driving. Driving comes first; pictures come later. 

The weather – A bit of rain on a twisty mountain road will bring some tourists to a complete standstill. A bit of rain to a well-prepared motorcyclist with all the right gear will merely slow them down a bit. The rain in mountainous areas amplifies the distance gap between a novice and an experienced rider.
For Ho Chi Minh to Ha Noi journeys, there is a very set and achievable route. With each tourist town being roughly 4-8 hours drive from each other, a fast traveler and a slow traveler are likely to stop in similar places each day. It is the duration of the journey that changes, not the destination. In the North, there are hundreds of route options, homestay options, and small-town options. It doesn't matter where you stay, there is no right or wrong town.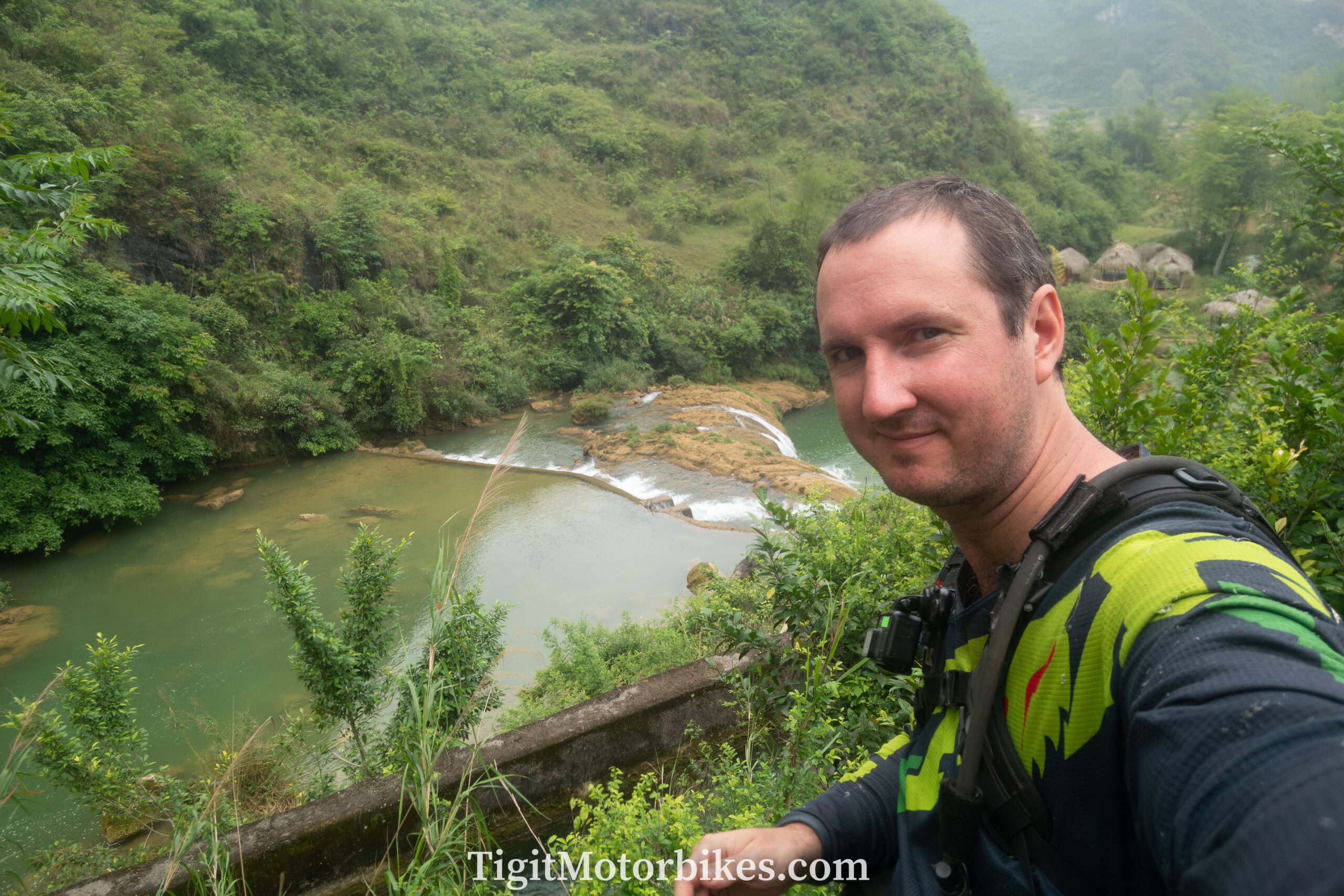 Don't rush the North, and don't over plan
Mountains are mountains, the terrain changes, but not by much. You should not worry about "missing things" in the North or having strict A to B journeys on a schedule. If you drive 50-100km a day, and spend half a day staring at a mountain thinking about the meaning of life, then you are traveling the North the "right way!". If you are like me and set out with a plan to cover 300km a day on a strict itinerary, and never stop to take in the landscape, then you are traveling the wrong way!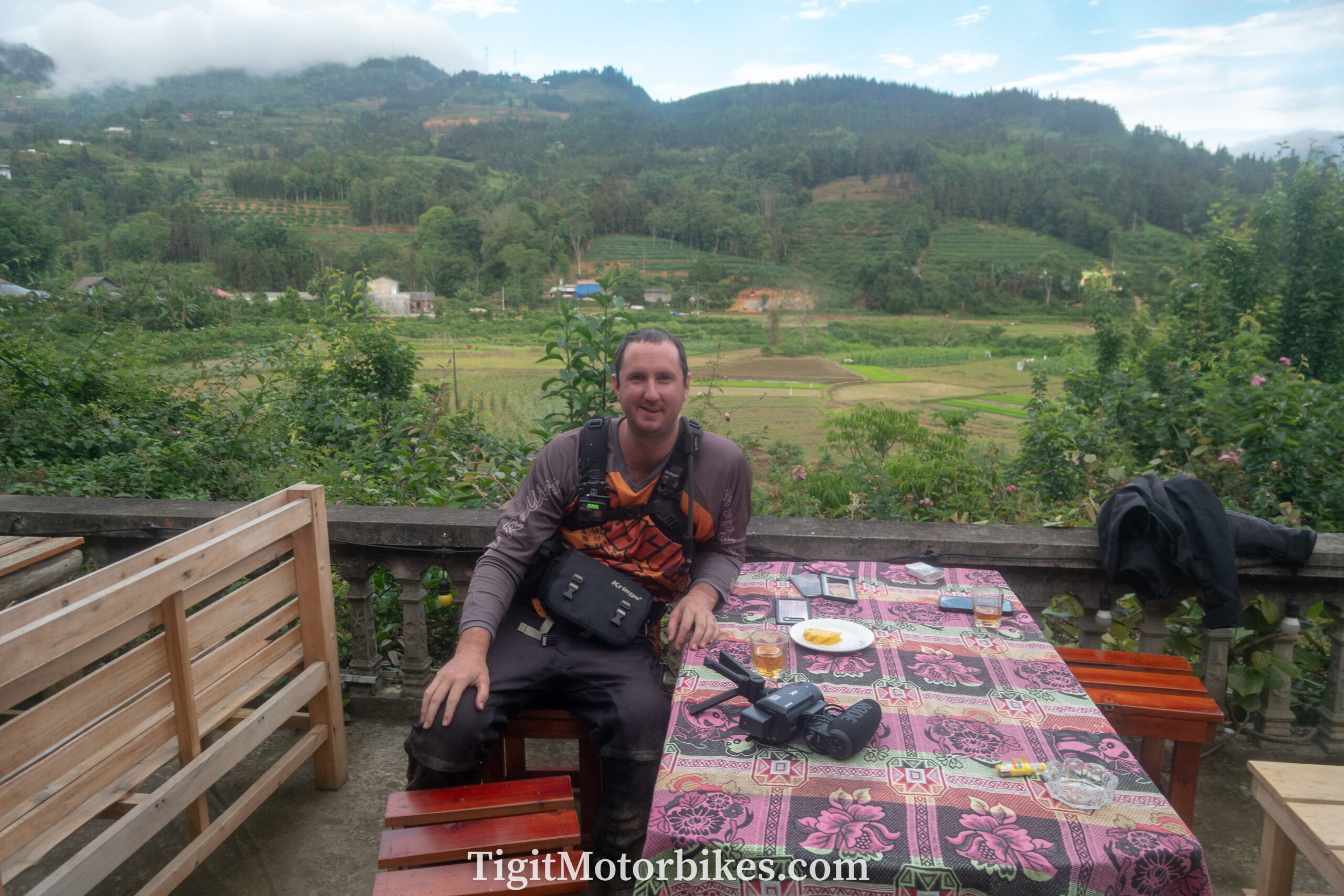 Travel the north completely at your own pace. Don't have somewhere to be, some destination you must get to, some activity you must complete. Stop when you want to stop, dream when you want to dream. Take a picture when you want to take a picture.
When time runs out, head back to Ha Noi.  Finally, don't regret things that you "didn't see". You don't need to see "the best waterfall," or "the best mountain pass," or "Jon's Favorite Road in Vietnam." None of it matters, providing you see the things that you see at your own pace.
Which section of the North should you drive 
The most famous section of the North is "Ha Giang," which is dead center North. Ha Giang is between both the North East and the North West. There are good reasons why Ha Giang is the most famous section to drive, and also why I would recommend it to be the area that travelers start with – this will be covered later in the article.
If you have extra time, then venture over to the North-East. Then, finally, the North-West, which very few people should see the need to drive. The North-West can be considered either a niche and specialized holiday or an optional extra.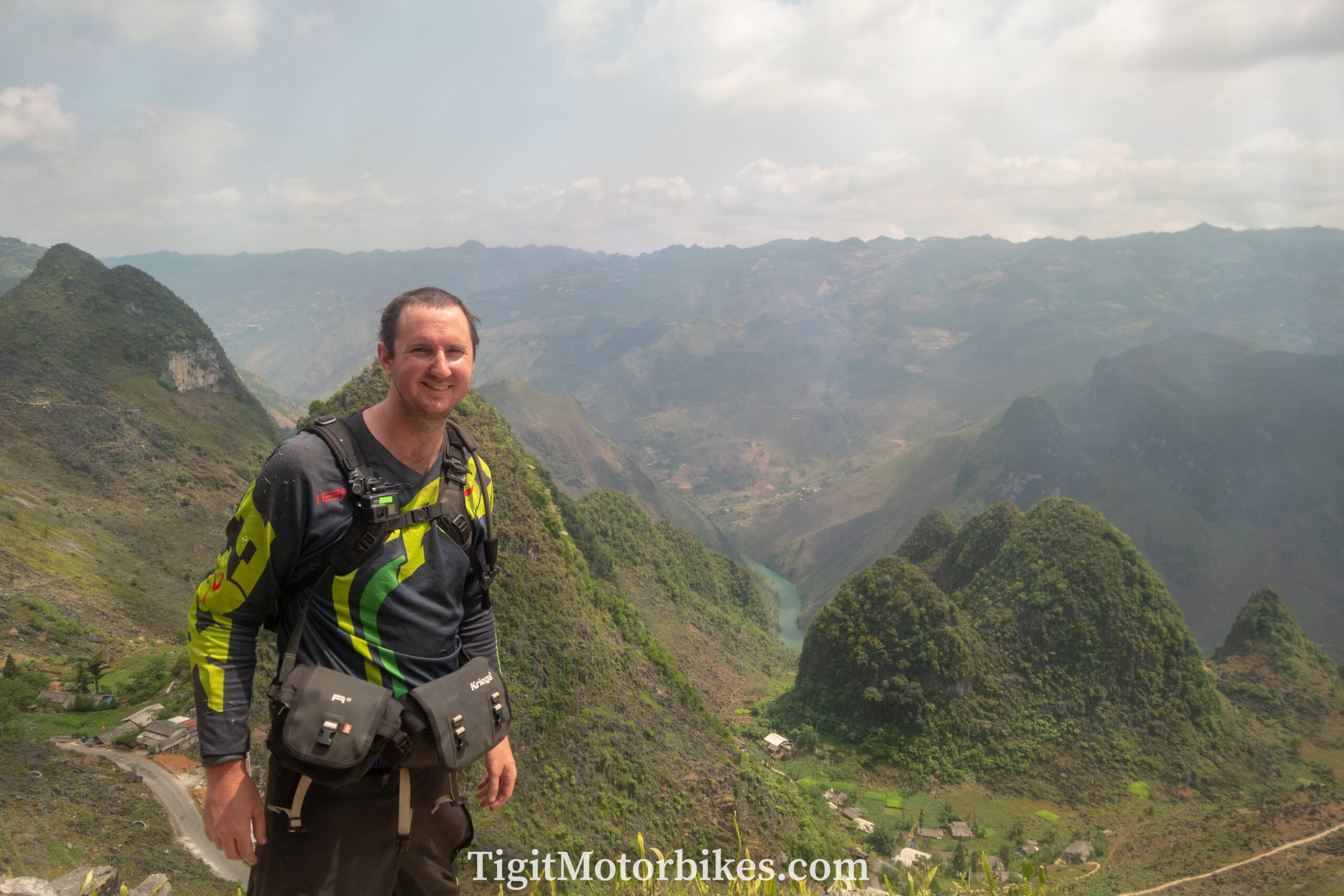 Ha Giang in depth –

Why is Ha Giang so popular
Ha Giang is a driving area, and you come here to drive and enjoy motorbikes. The region managed to get a wonderful balance of remote and beautiful driving combined with the basic infrastructure needed for processing tourists. 
The roads here are mostly in excellent condition and the drives can be short with homestays and small towns dotted around everywhere. There are also various loops you can drive, making it easy to make short trips without committing to hours on a motorbike. Once in Ha Giang, it is recommended to do at least four days of motorbiking to complete the "Ha Giang Loop."
Attractions include Lung Cu Flag Point, which is the very most North point of Vietnam, and the Meo Vac mountain pass with stunning views overlooking a canyon. It is possible to book extra activities in the area such as Hiking Tours. The area is prepped for tourism and provides an all-round great experience.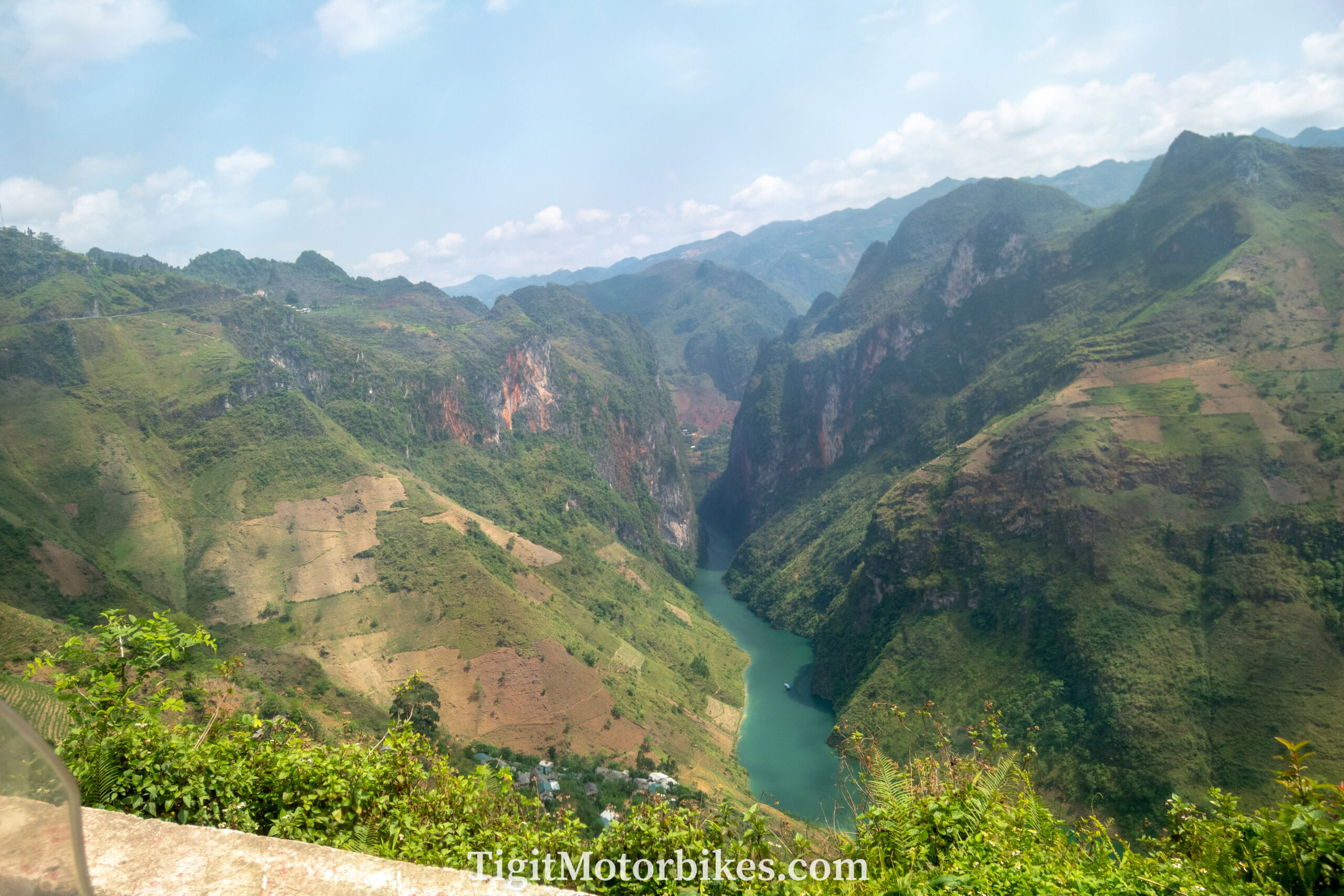 The North East
The North East centers itself around Cao Bang city. It is also the route that has the easiest exit or entry point to Hanoi and connects to the Ha Giang area. Going through Ba Be lake is the best way to reach the North of Vietnam, so naturally, most people will see some of the North-East (even if heading to Ha Giang). You will need to decide how far East you actually go, which will depend on time.
From Cao Bang there is Ban Gioc Waterfall, Tiger Cave, and Thác Cò Là.

Ba Be lake also has boat tours and Hua Ma Cave. The area is setup nicely for short driving loops with scenic and casual tourist activities. The area is not so much about motorbikes. But instead, it is about enjoying the casual tourist activities that are dotted around the area.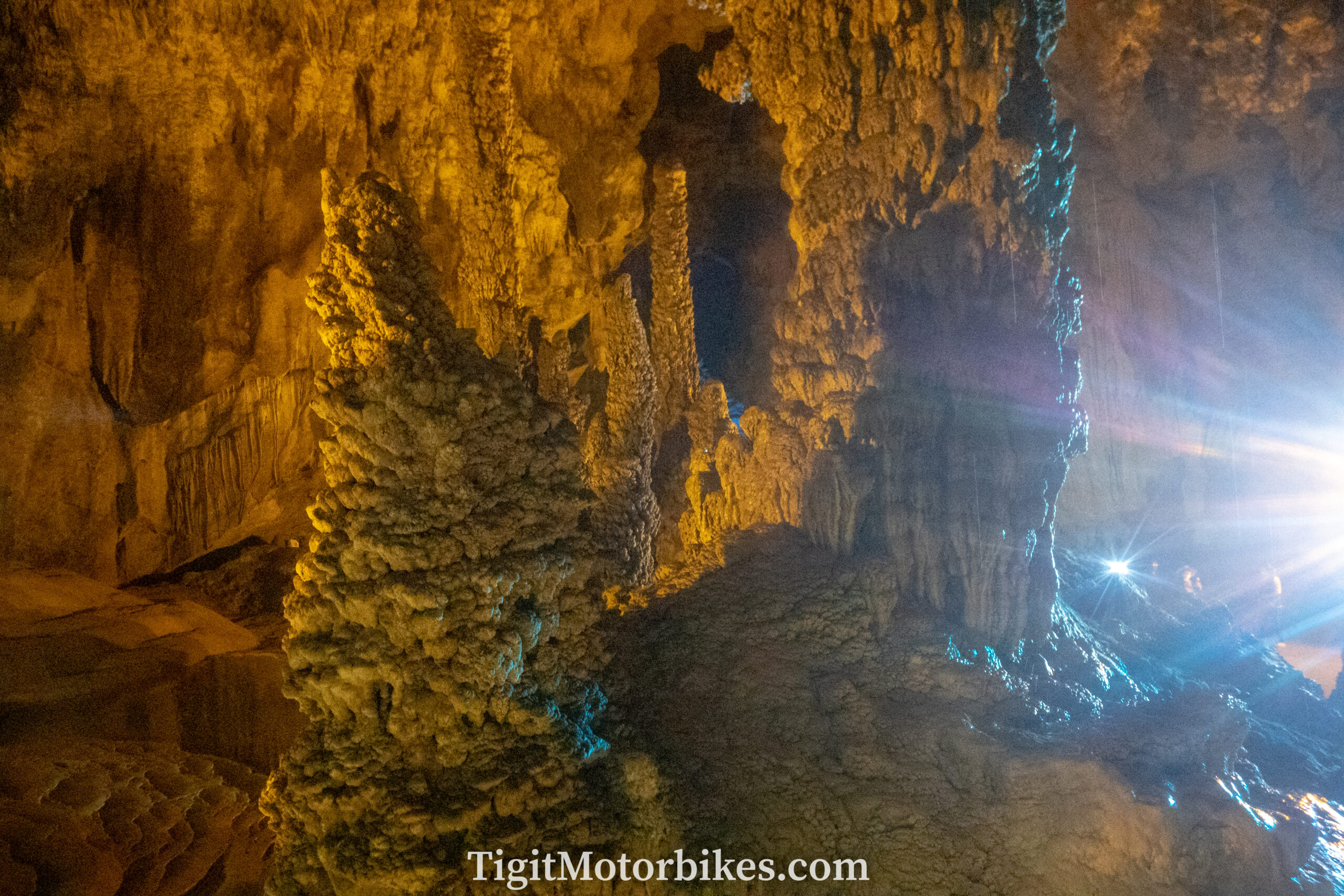 The North West
The North West is the most beautiful area of Vietnam. But it remains very much off the tourist trail! The condition of the roads are poor and the drives are long. When reaching an area of phenomenal beauty, your mind will wonder if it was worth the terrible drive on pot-holed riddled, and gravely roads! We have a full article and video documenting a three to six day loop in the North West of Vietnam.
Further to this, the locals have no idea how to handle foreigners, even if they are advertising a homestay. English is non-existent, and basic communication remains a mystery. In other areas of Vietnam, it is possible to communicate with locals using phones, pictures or even sign language. But for some reason, the North West tends to get blank and gormless stares in response to communication efforts.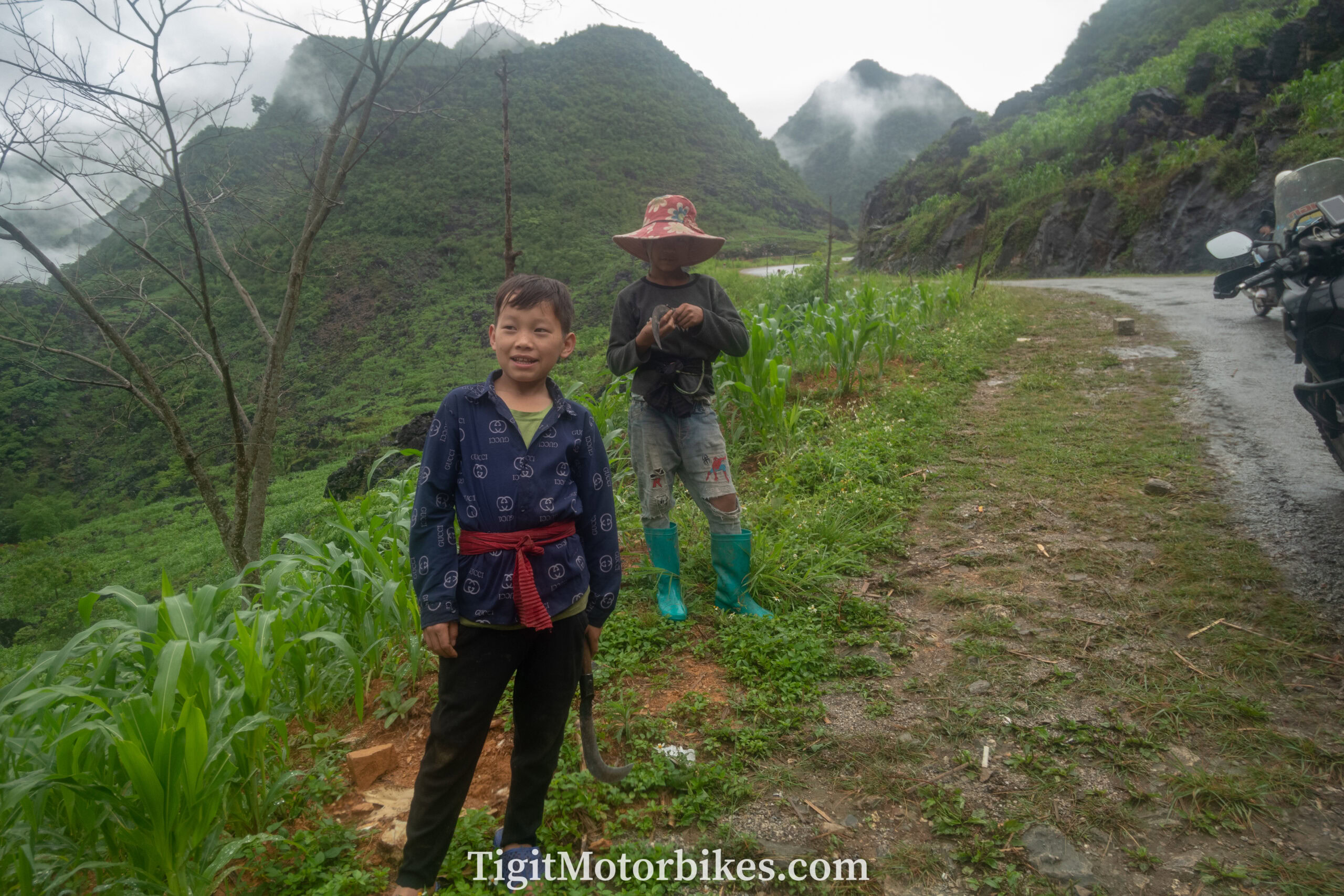 I know how the adventure traveler's mind works, as I am one. You are reading this and thinking it sounds perfect. Remote, no tourists and the best views in Vietnam! But, I can promise that this region will be out of the comfort zone for most travelers. It requires a special kind of traveler to enjoy this kind of remote driving.
The North-West also contains the best off-roading in Vietnam, but these are trade secrets carefully kept by the off-road companies. The North-West also has lengthy and fairly boring entry and exits points to Hanoi. In the end, the North-West is both hard to drive, hard to feel comfortable, and hard to get to! For the minority, this is a dream come true, for the majority, it is a place to avoid!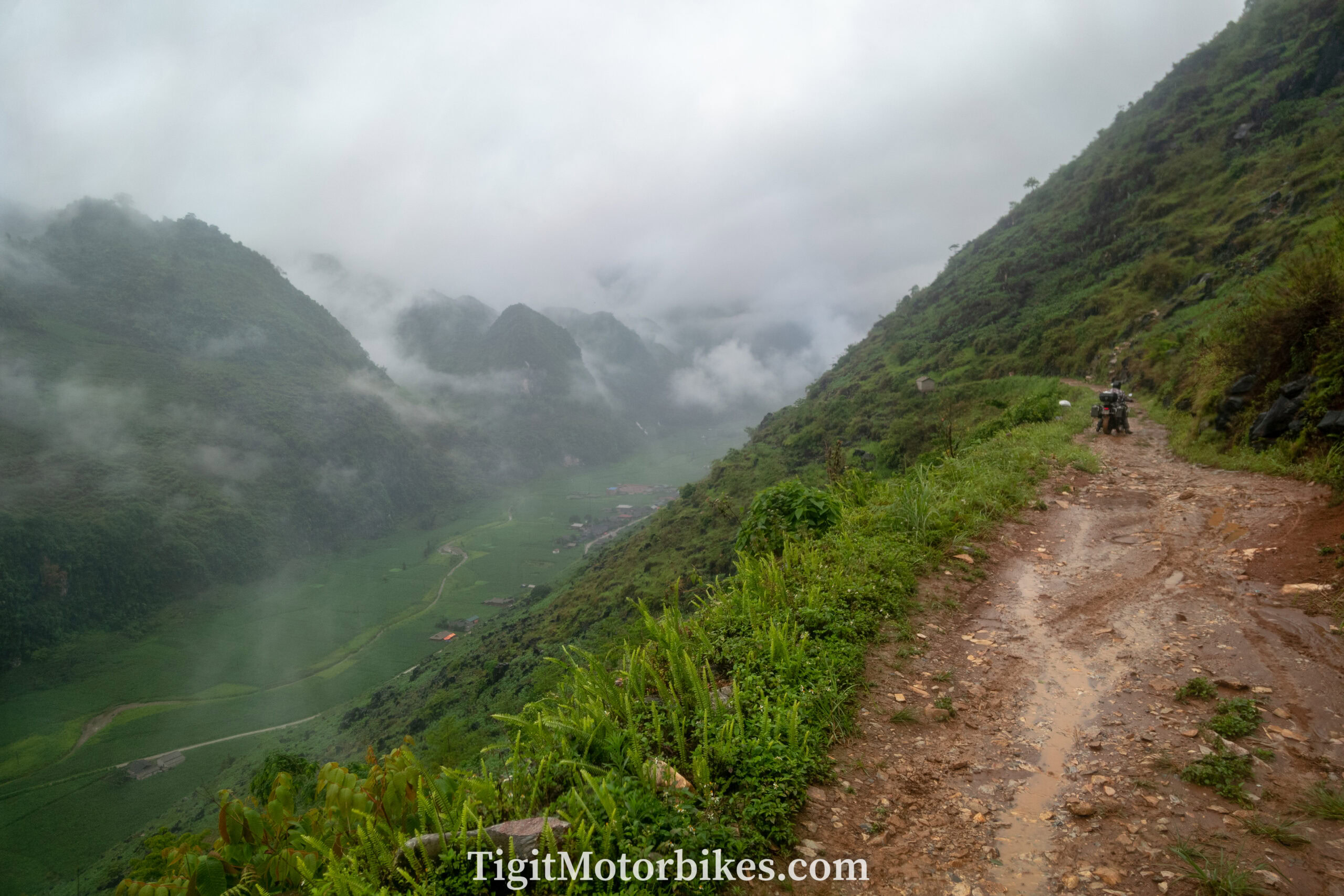 Let's talk about Sapa and Lao Cai
My definition of Ha Giang (an area you should drive) ends somewhere between Ha Giang and Lao Cai. This means that Lao Cai and Sapa fall into my definition of "The North West" (an area you shouldn't drive). This is all explained in the picture at the top of the page. Currently, there are no good roads to connect Ha Giang to Lao Cai or Sapa. Meaning it puts a tourist on a one day "bad" drive to reach Sapa from Ha Giang. Further to this, it puts the traveler on a lengthy and average route back to Hanoi, venturing into the North West.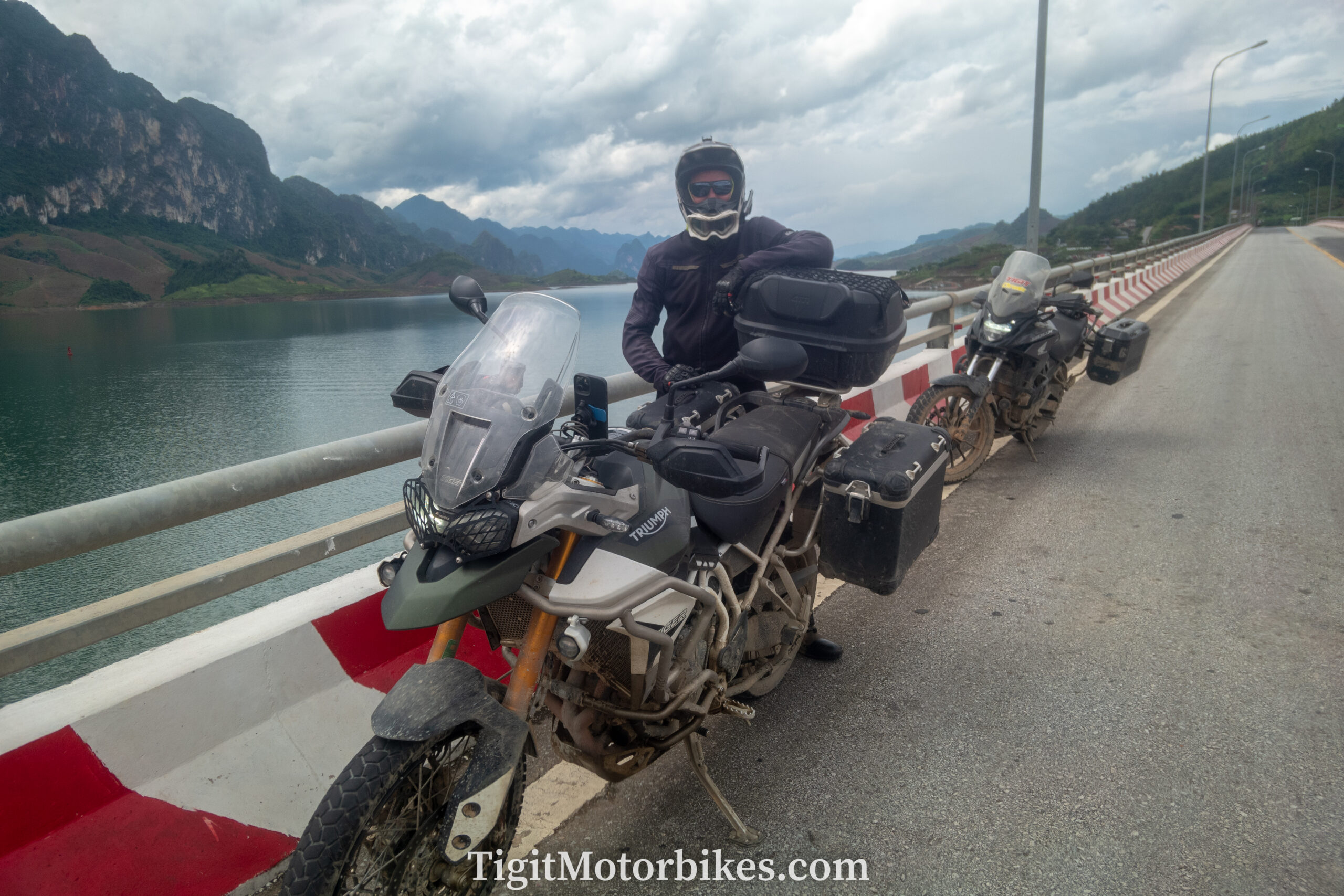 Despite Sapa's appalling reputation, I do think it is a fun place for tourists. There are many activities to do and Sapa town lights up nicely at night time. Activities include Fansipan, various waterfalls, and a mountain town vibe similar to what you would find in a ski resort. But we are on motorbikes, and for motorbikes, I am recommending the North East and Ha Giang. Therefore, if you are on a motorbike, I don't recommend venturing over to Sapa!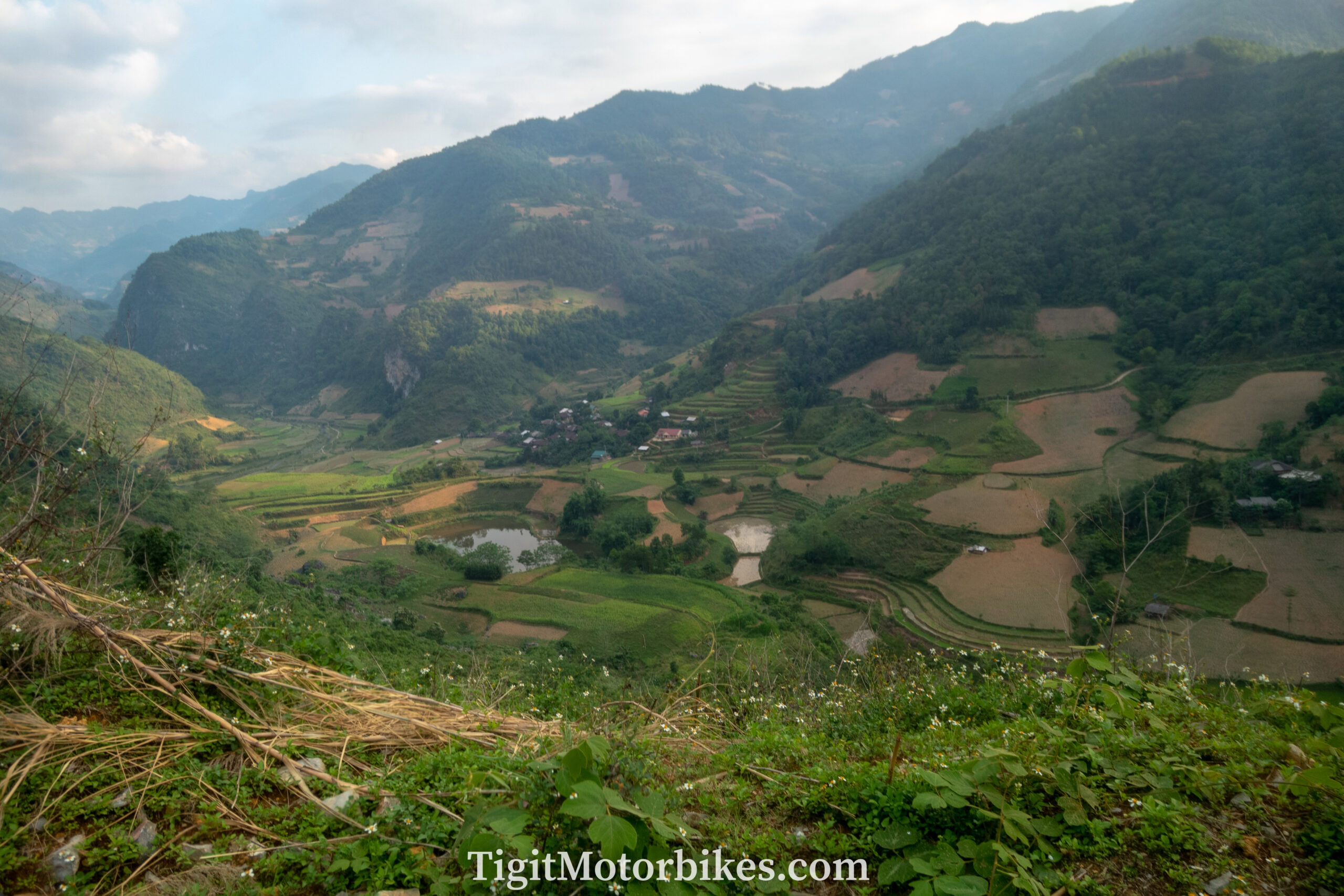 The Weather in the North
The North is Season based. The Season is from early May to the end of October.  The best Season for the North is September and October. This is when the rice paddies turn to a golden yellow. The closer you find yourself to the edges of these seasons, the more likely it is that your holiday will go wrong!
The North is all about the mountain views, but it rains a lot because it is a mountain area. If it is raining, you won't see anything!
Furthermore, it is humid, so when temperatures drop, they drop hard. Ten degrees in the North will have you shivering around the countryside because the moisture gets inside your clothes and freezes to you. Lovely!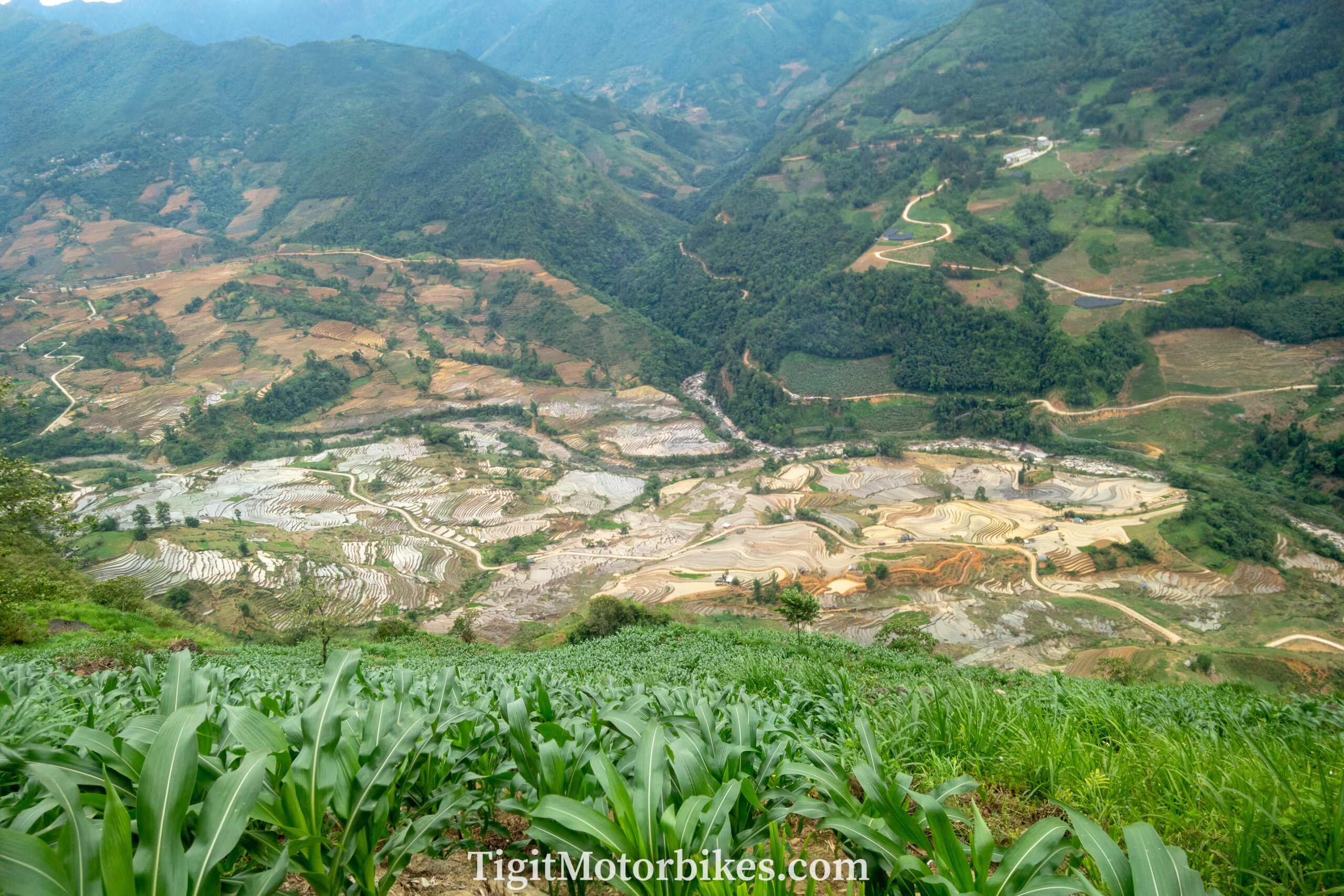 The North is a beautiful gamble
If you find yourself in the North with sunshine, you are likely to have the ride of your lifetime. If you find yourself in the North with the rain, you are likely to regret having spent an entire day getting to the North, and another day getting back again.
The remote area, lack of English, and high dependence on weather conditions are what make the North an extreme place to travel. For a more consistent holiday, a traveler is best off sticking to a Hanoi to HCM/Danang journey. Or, for the most consistent journey, go for Ho Chi Minh to Danang! You won't get the extreme mountain beauty, but you will get tolerable or pleasant weather. But, if you commit to the North and find yourself driving through rainstorms and clouds, then take some comfort knowing that your mind should be able to imagine some of the views for you!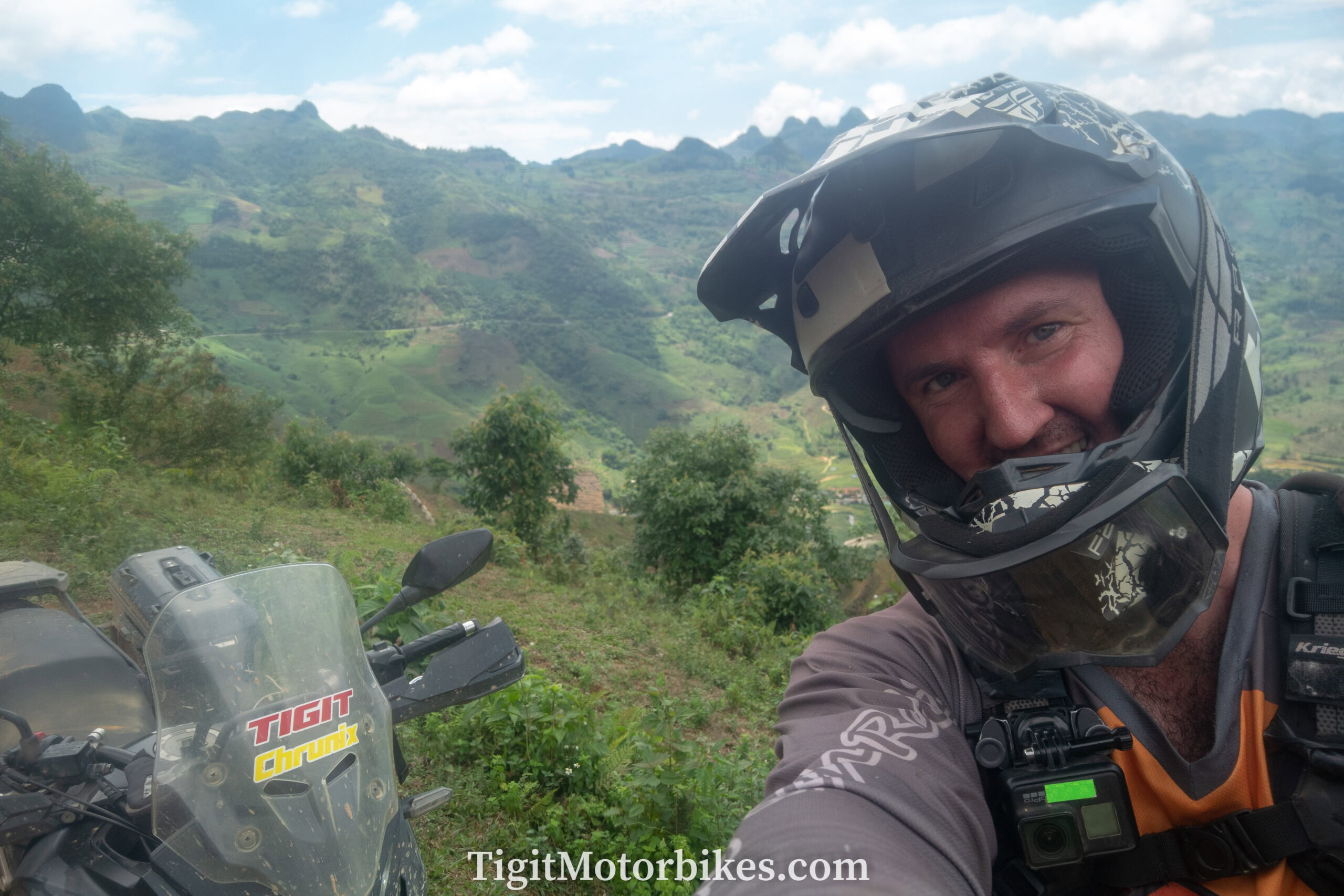 Let's talk about the train to Lao Cai
The train from Hanoi to Lao Cai is an overnight journey. The problem is that it takes around eight hours, which doesn't include the logistics and planning for the journey. If you sleep on public transport, it is perhaps a good way to go. But for most, it is an expensive and inconvenient way to get to the North. Furthermore, it lands you in Lao Cai, which is actually a full day's drive from Ha Giang!
I recommend driving to the North through Ba Be Lake and completing the circle through Vu Linh on the way back to Hanoi.
The luxurious option is to send the motorbike on the bus to Ha Giang, and then get a private limozine or car to the area. Cars can get to Ha Giang from Hanoi within five hours. It is rendering the train somewhat obsolete.
We can help arrange all this if you wish!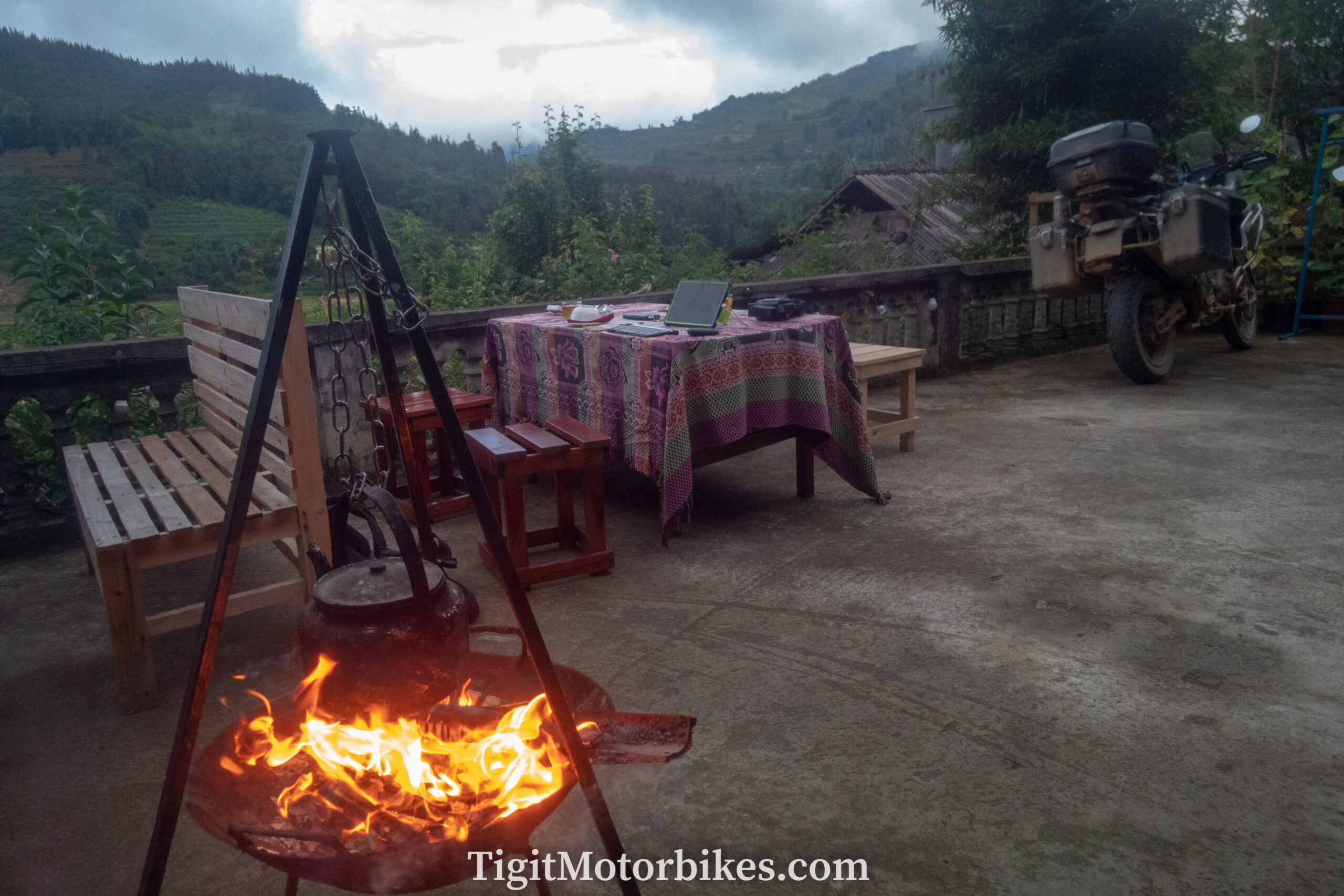 Example itinerary by Tigit Jon
The objective of my journey was to cover as much tarmac as possible with seven days of time. A wife and kids at home gives me time constraints. The way I travel is the wrong way to travel. You should be traveling the North without trying to cover hundreds of Kilometres in a short time span.

Day 1:
Hanoi to Ba be Lake – We arrived around 11am, but for most travelers Ba Be Lake is the stopping point for the night. It is possible to do a boat tour in the lake, but we decided to visit Hua Ma Cave instead. We also had a look at "Puong Cave", but it isn't really a real thing. Perhaps worth a stop on the bridge though. Our day one continued to Cao Bang, where we went to Pedro's Pizza in the evening. I link to this place because it is incredible pizza, especially considering the location.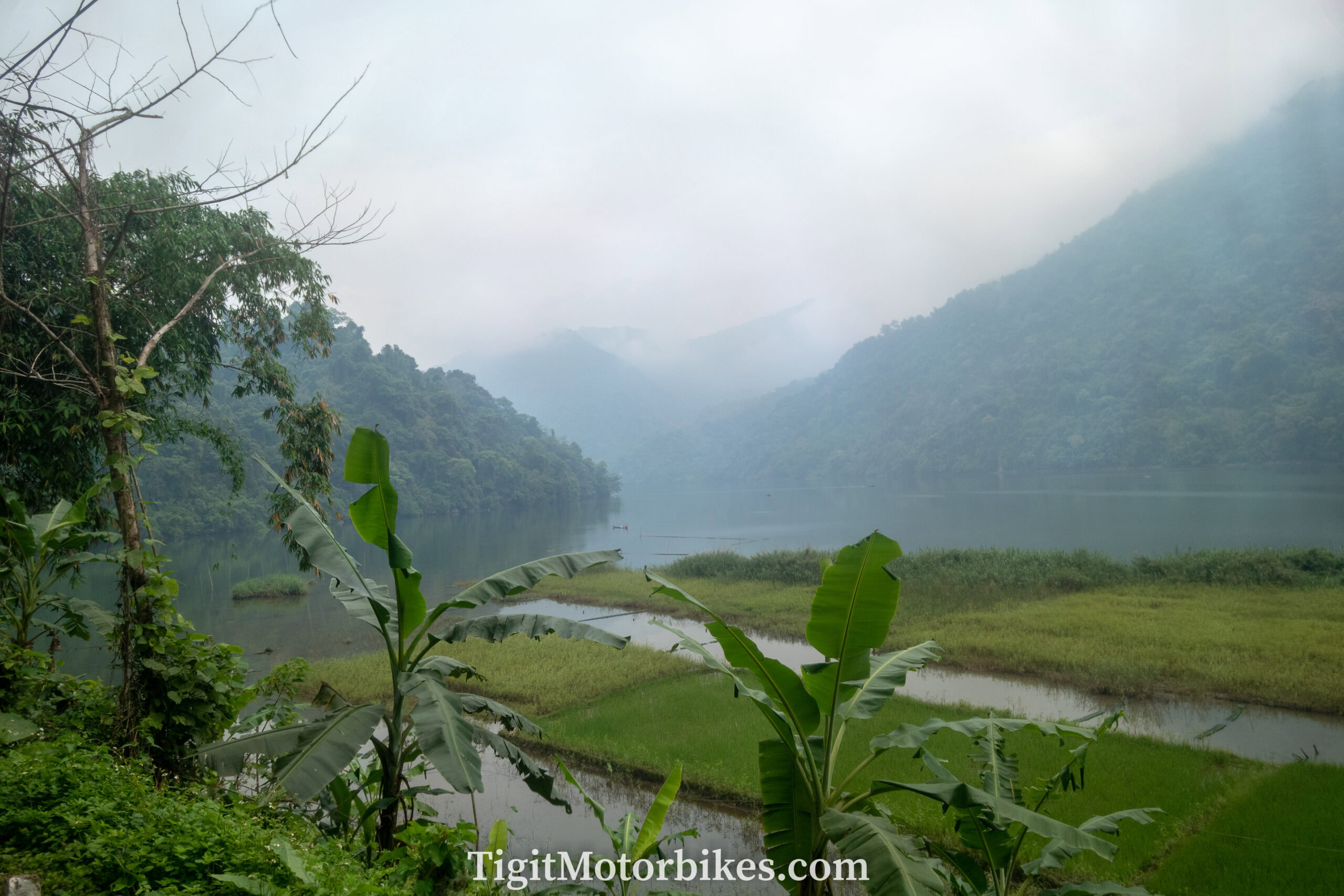 Day 2:
From Cao Bang, we headed off to Ban Gioc Waterfall. I have always loved this waterfall, and I think preparing a pack lunch is a great way to experience the area. After Ban Gioc we visited "Tiger Cave", we then took a small detour through "Thác Cò Là" which was a pleasant one. We smashed the DT211 heading West, choosing to skip out Pac Bo Cave (where Mr Ho Chi Minh) spent a lot of time. We decided time was not on our side. We fell short of our destination and ended up staying in Bao Lac. A town I wouldn't recommend. But this is the nature of the North, and sometimes you don't get to where you plan to be!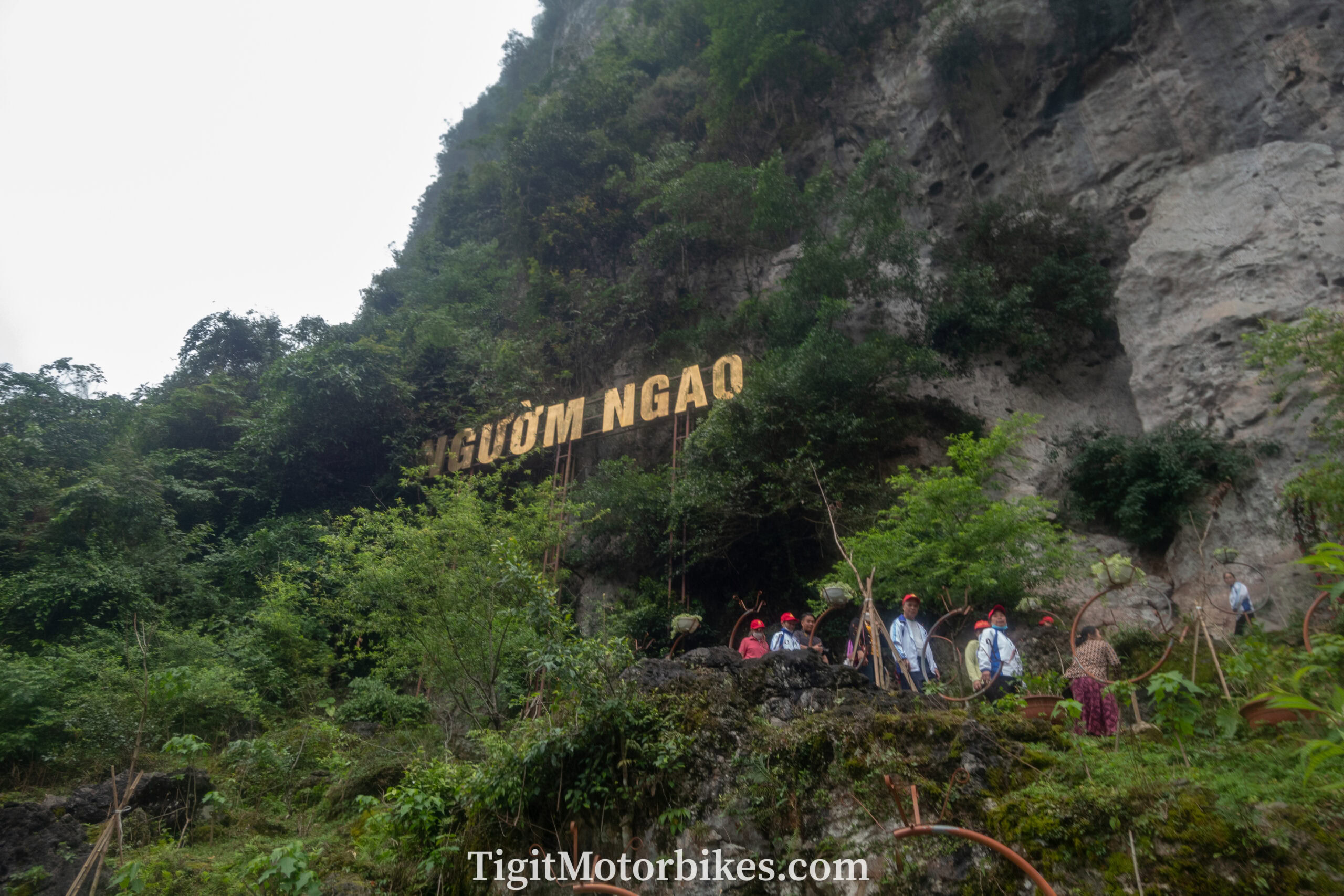 Day 3:
Day three highlights the amazing Ha Giang Loops. We cross through Meo Vac, which is beautiful. We also stopped to see Meo Vac market which is huge.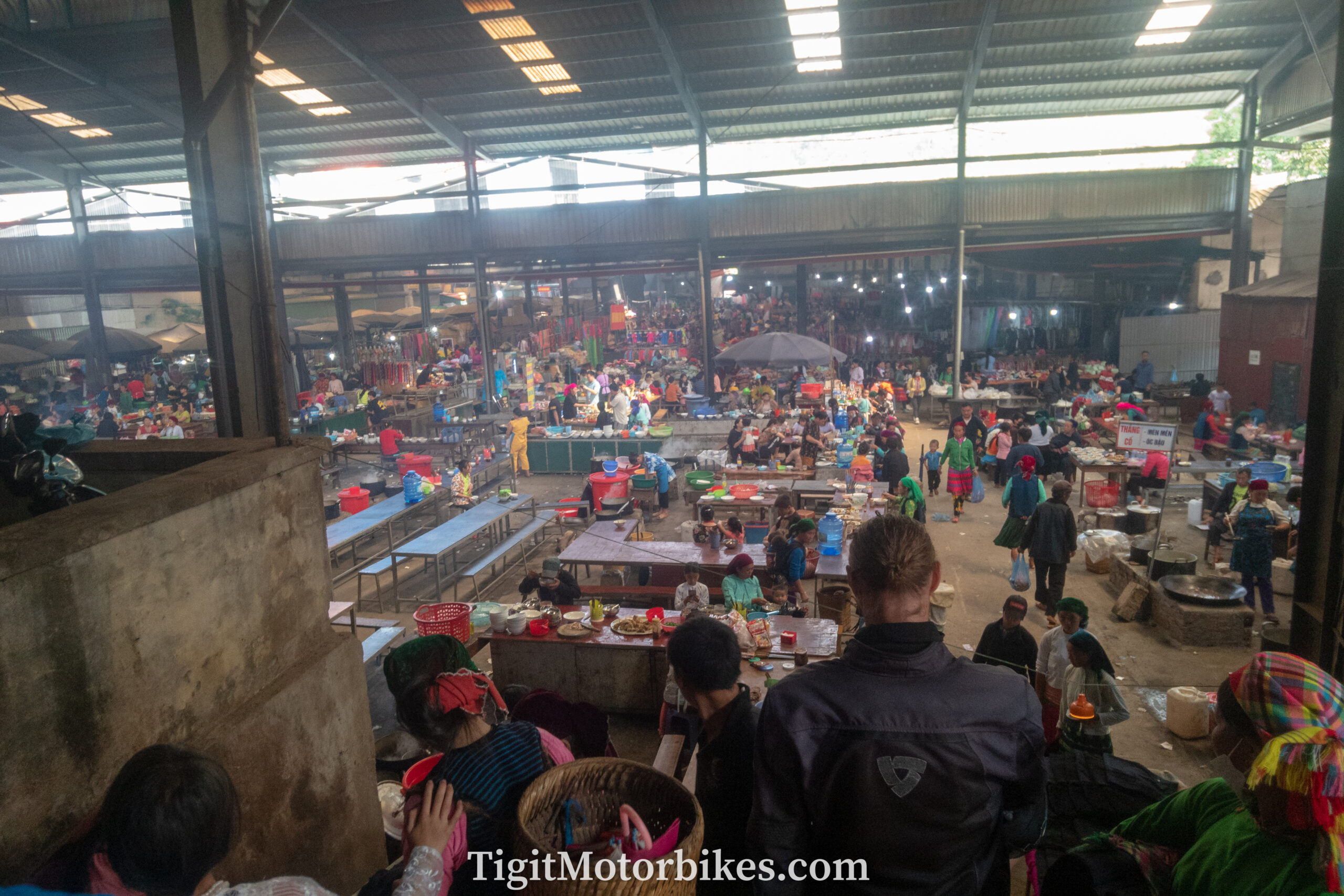 After we headed to the Skywalk, which is marked on my main map. The skywalk is a once-in-a-lifetime track, and I doubt other countries have anything similar. Be careful, though. You do need to be a good rider! There are many skywalks, and we got stuck trying to complete one that turned offroad. This took up an hour of the day before we gave up and turned around.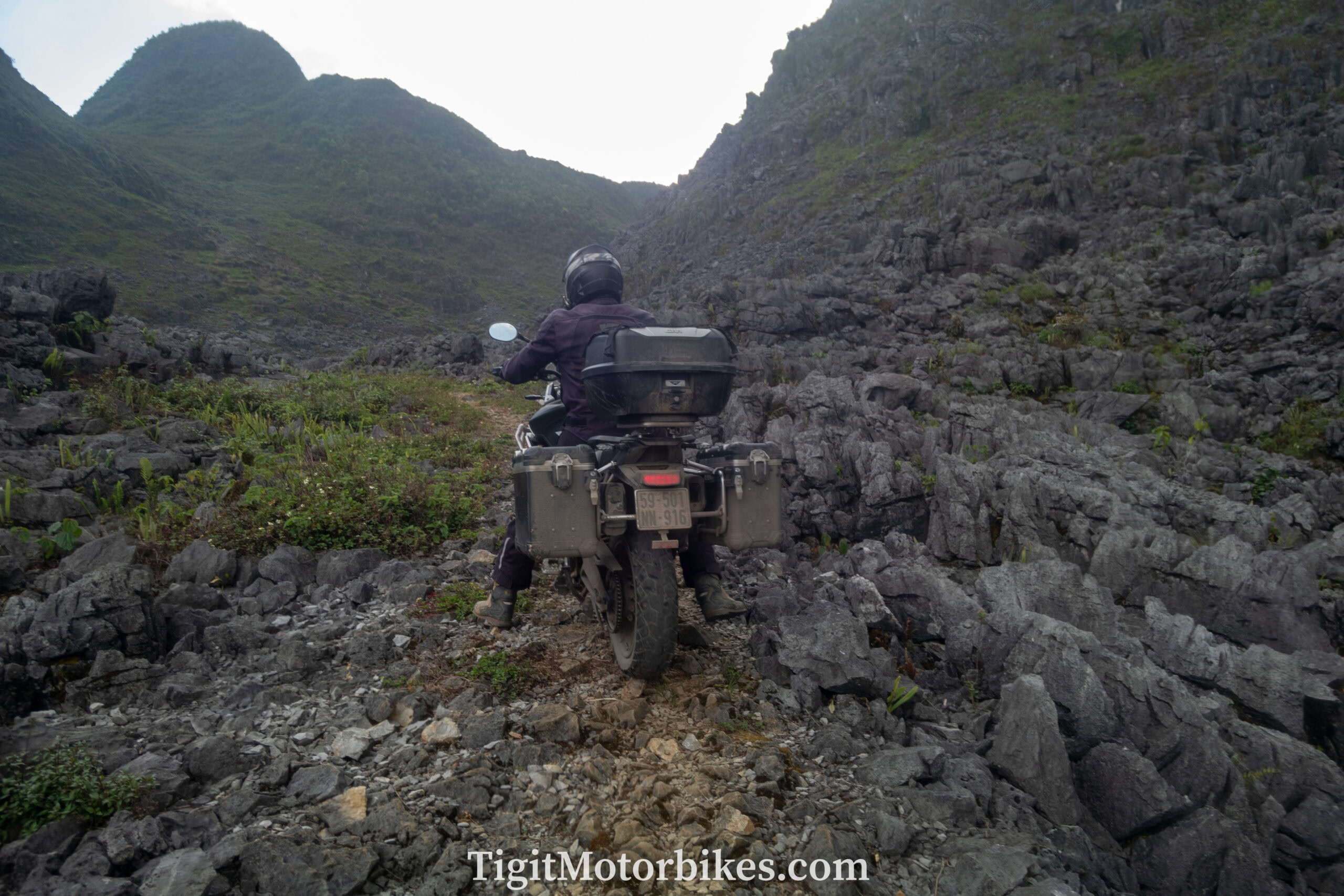 We headed to Lung Cu Flag Point and waved to China. We then ventured South to Ta Lung Cave, which no longer exists. We then headed for Dragon cave, which also doesn't exist anymore. Or at least we couldn't find it. Finally, we did the "Chín Khoanh ramp" which is known as mini Meo Vac. By this time the weather had deteriorated and we were driving in clouds. I am sure the view was lovely, but I couldn't see it!  
The day finished in a boomingly busy and very impressive homestay called Bong Bang homestay. When a family figures out how to do business, it will eventually explode. But for now, it is great!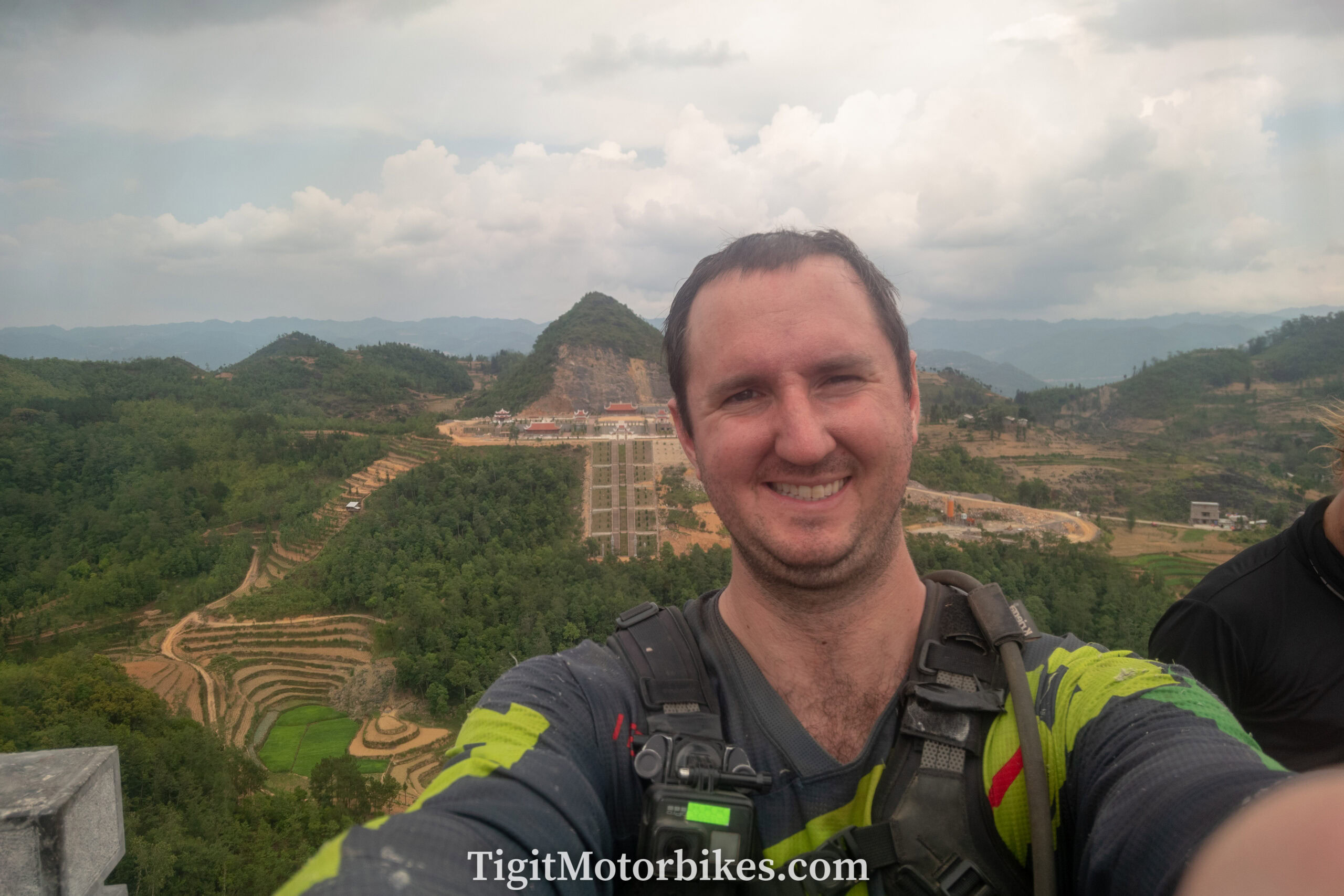 Day 4:
This day saw us connect Ha Giang to my definition of the North West, heading over to Sapa direction. The road is a fairly boring one. My traveling companion had already tried the DT 177 and deemed it no good. So we tried the South route of the Ql279, also now deemed no good. Hence the problem of the effort it takes to get over to Sapa from Ha Giang. Not to mention, it puts you on an awkward route back to Hanoi (if your days are numbered).
We finished in a homestay called La Beauté Bắc Hà, which is my favorite homestay to date. Two sisters are running the place and it is clearly a low-key, undiscovered gem.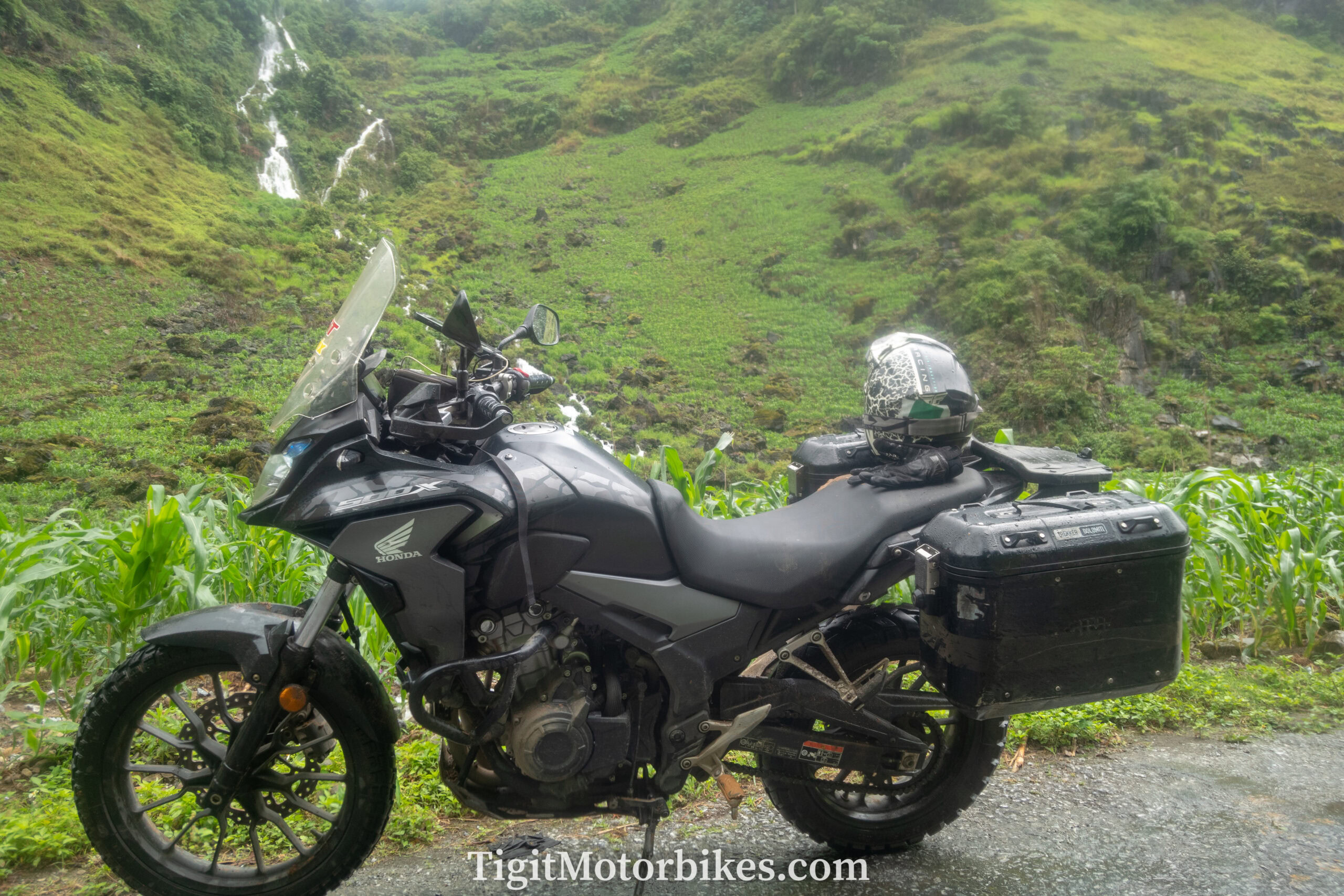 Day 5:
At the beginning of day five we head straight to Dinh thự Hoàng A Tưởng, Bắc Hà, Lào Cai which is an old house built by the French. I am no cultural man, but my tour guide enjoys architecture. Either way, you can't spend all day on a motorbike, so breaking the days up and pretending to learn something is an absolute must on any holiday.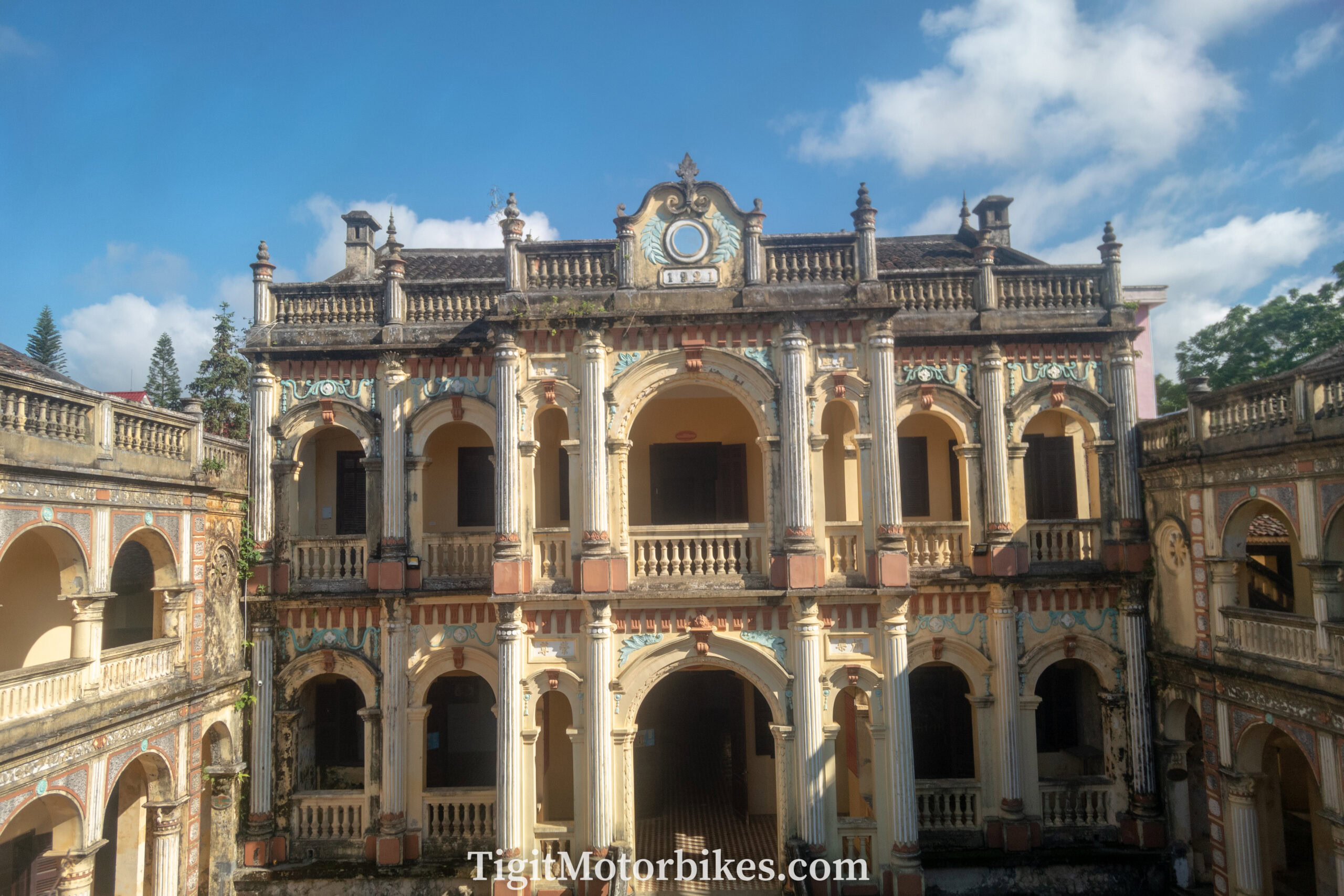 After the one-hour architecture lesson, we head off North of Lai Cai on the DT153, which I claim to be the best driving road in Vietnam. Driving roads are not just about views. It is also about the cornering conditions and tarmac surfaces. A perfect balance of open bends, tight bends and leaning curves on perfect tarmac. We want to see some locals, but not too many, and we want to have some mountains but not too distracting.
If you want to lose yourself on your motorbike for a few hours, then this is the road to do it.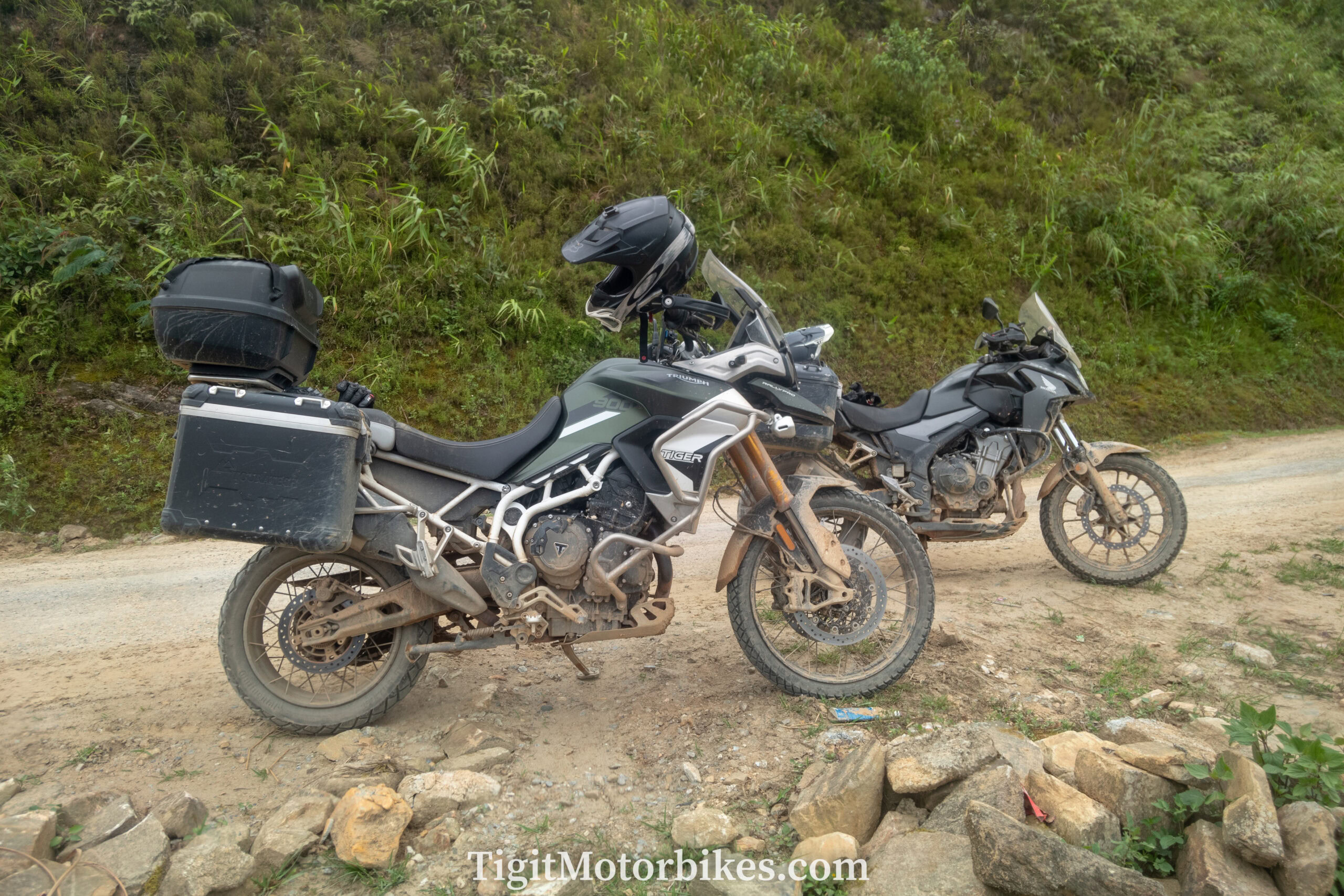 After Lai Cai, we continued to follow the Chinese border. The road was average and as the day came to a close, the conditions of the road worsened. We had fun laughing at China who at the time of this article are still in lockdown. But apart from that, this seemed like a long winded detour. "Y Ty" as a place is the most beautiful I have seen in Vietnam, but I question if the drive it worth it. I have marked a short cut on my global map, which will help resolve the long drive.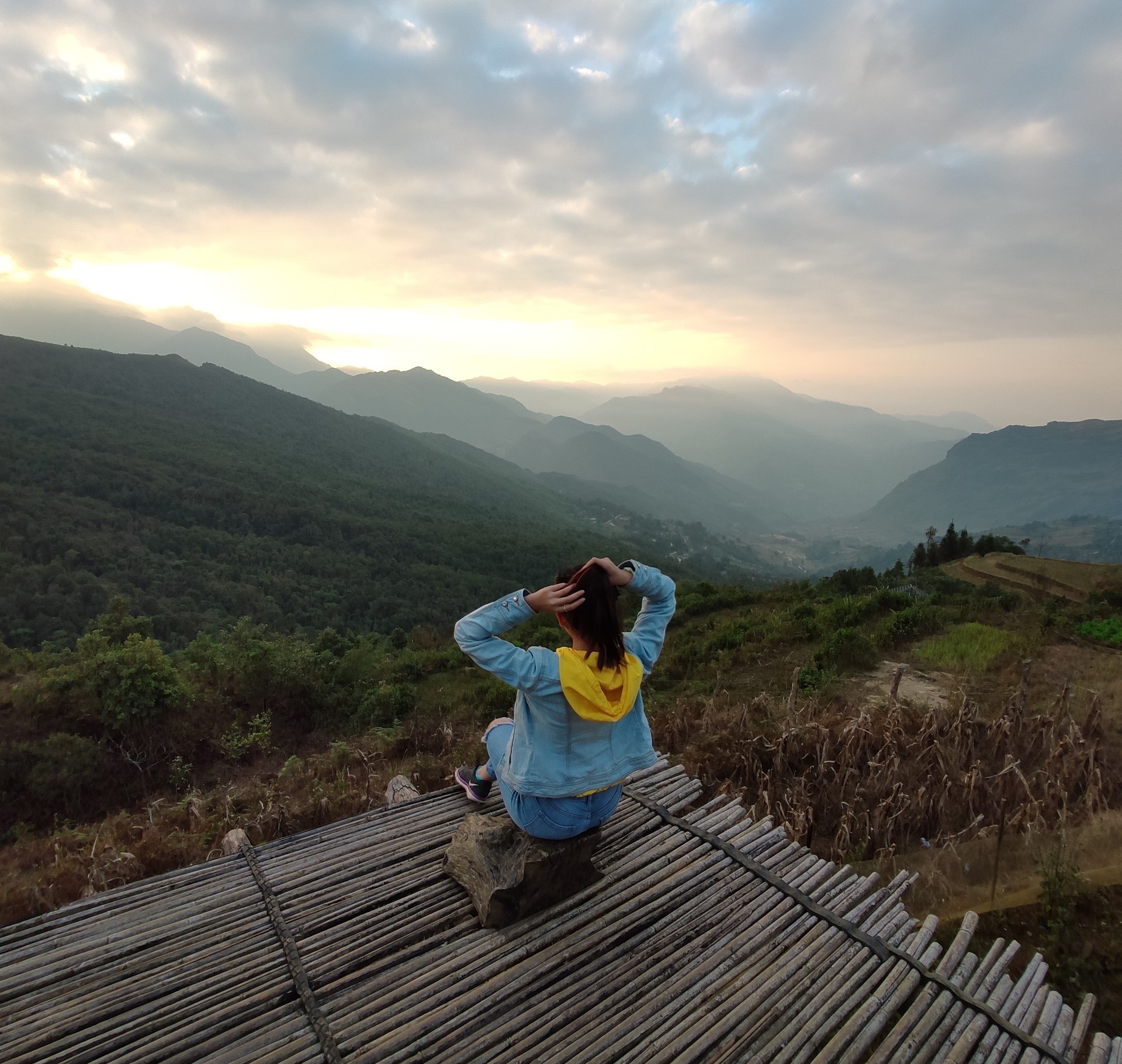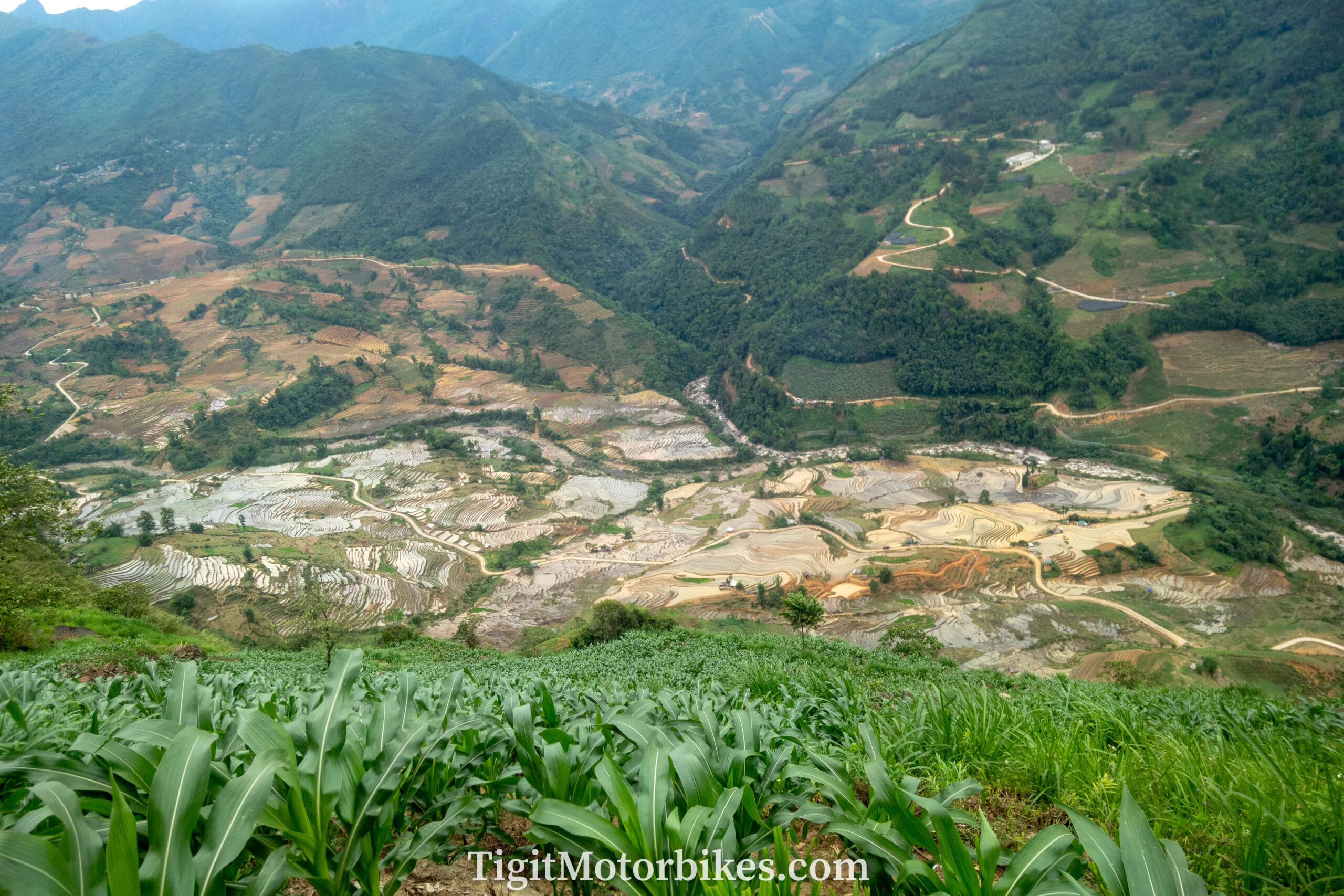 Y Ty was supposed to be our finishing destination, but it turned out we needed permits to stay in the area. The locals were not prepared for us anyway, and so we opted to continue driving another 100km to Sapa. It is one of those situations where you face an unknown and potentially rough homestay in the countryside VS a few hours extra driving to a luxury hotel in Sapa, with a French restaurant waiting with high-quality wine we decided to smash on. Not so hardcore I suppose, but that is what we did! 
Day 6:
From Sapa we detoured to check out Ta Phin Cave which no longer exists. We then headed South down the Ql32. We stopped at "Khu du lịch Cầu Kính Rồng Mây" which is a 400,000vnd attraction with a lift to some views. But the clouds closed in, so we decided to save our cash.
The Ql132 isn't a bad road. It is just a bit dull. A CB 500x and a Triumph 900 and we were hammering our way back toward Hanoi at speeds that are not suitable for Vietnam. Here lies the problem with such a road, bikes that can go fast, in a country where going fast doesn't work. We stopped by "Hang Bản Thẳm Cave" which is a cave you can drive your motorbike through. It was probably the highlight of the trip for me!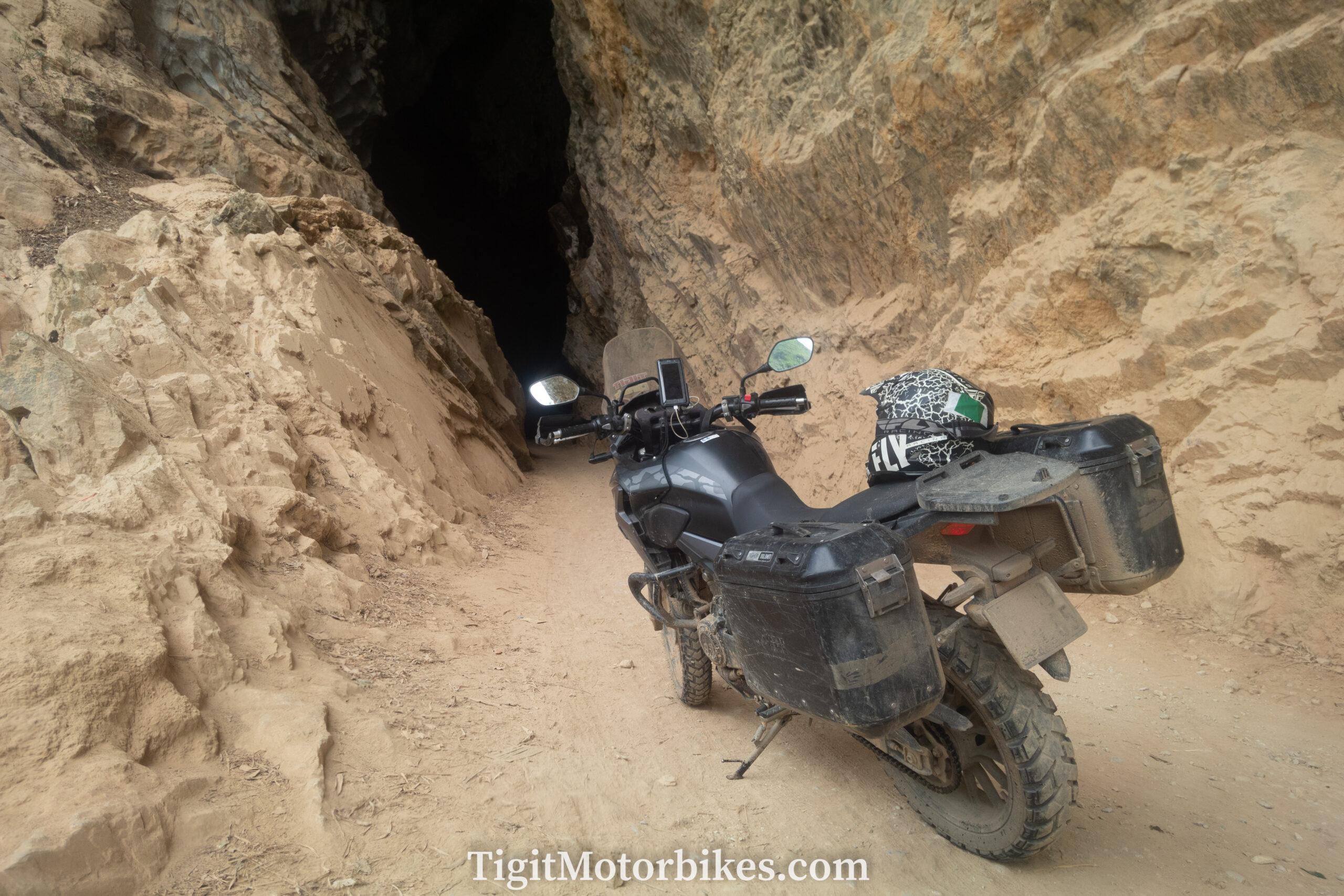 Unfortunately, venturing to this cave put us on a boring route into Hanoi and had us miss the beautiful "Mu Cang Chai." It isn't possible to do everything! I would sacrifice the cave to do the more interesting and friendly route back to Hanoi through Mu Can Chai. This is why the cave is not famous, because it puts people way off in the wrong direction from Hanoi. We finished the day in Son La.
Day 7:
This day needed to be a one-day grind into Hanoi. We stopped at the new tourist attraction "Bach Long Glass Bridge (White Dragon)". This is not worth it at all. Shameful destruction of the countryside at an absorbant price. Eitherway, it allowed us to rest our legs before cruising back into Hanoi city.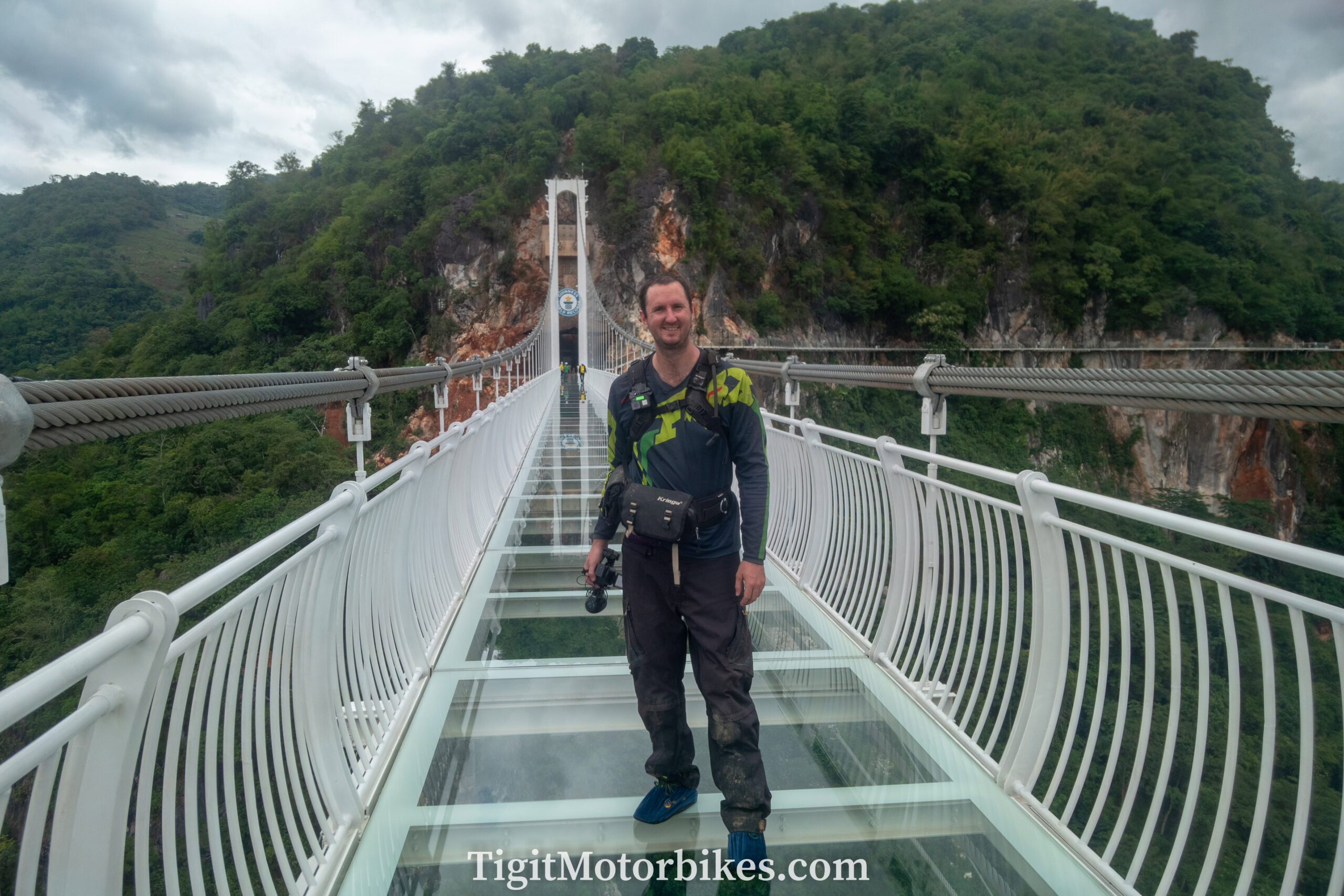 Final thoughts on my trip
A one-day drive for me is a two-day drive for most people. Keep this in mind when reading. This trip was alongside a professional tour guide who speaks Vietnamese and had hotels and homestays lined up as we traveled. In the end, it was a business trip, but if you are reading this, you are doing it for pleasure. So take my advice and don't over plan the North. Enjoy the time you have in the area, and don't worry about seeing everything. Travel at your own pace and enjoy what you have in front of you. There is no need to get from A-B. A mountain is a mountain, enjoy it!