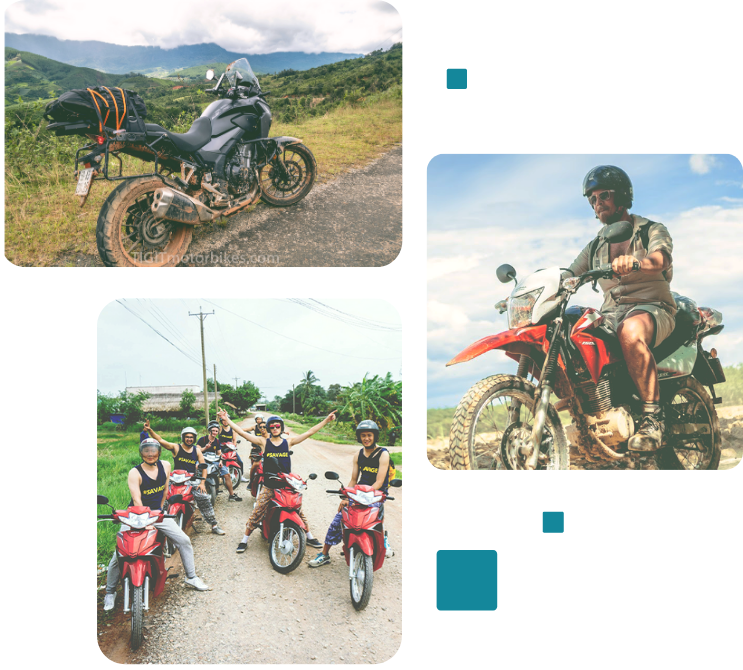 Adventure Motorbikes
in Vietnam
Scooters to big bikes, we have something for everyone. Tigit has over 400 motorbikes on the road at any given time. Mass motorbikes of the models that we believe are the best in the country for the job of traveling Vietnam. Tigit has a wide network of contacts for helping travelers in distress, there is nothing we haven't dealt with when it comes to driving this spectacular country.
PICKUP

Reserve in advance. Pickup the reserved model. Pre-auth Deposit, rental by card or cash

Drive

Great views, amazing locals and reliable motorbikes. Breakdown support, damage waivers and clear contracts/instructions

Easy drop off

Return the motorbike to a Tigit office and be on your way within five minutes. Easy and quick with the hope of no drama
Vietnam Motorbike Tours
Tigit works with the best freelance guides that we can find. Each guide we work with specializes in a specific niche. From the Enduro tour guide, to the big bike tour guide to the culture tour guide. We have a recommendation for all driving styles. We protect our guides and their routes from the mass market, ensuring everything in these tours stays truly unique and bespoke.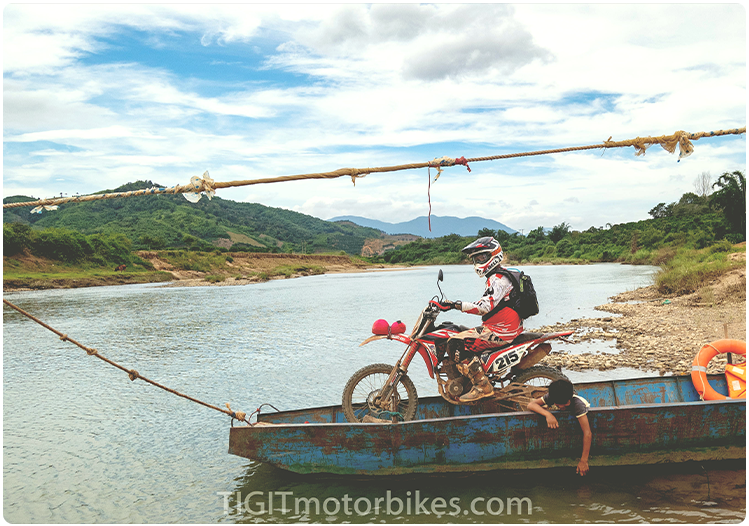 Motorbikes Accessories
The Chrunix accessory store is located in every Tigit office. Full of motorbike gear from the cheap right up to the expensive. Offroad gear, adventure gear, road gear. Armour, Helmets, Panniers and everything that comes in the middle. Chrunix has free delivery, one month warranty, and connects to the Tigit point system. Spend money on rentals, and get discounts on gear.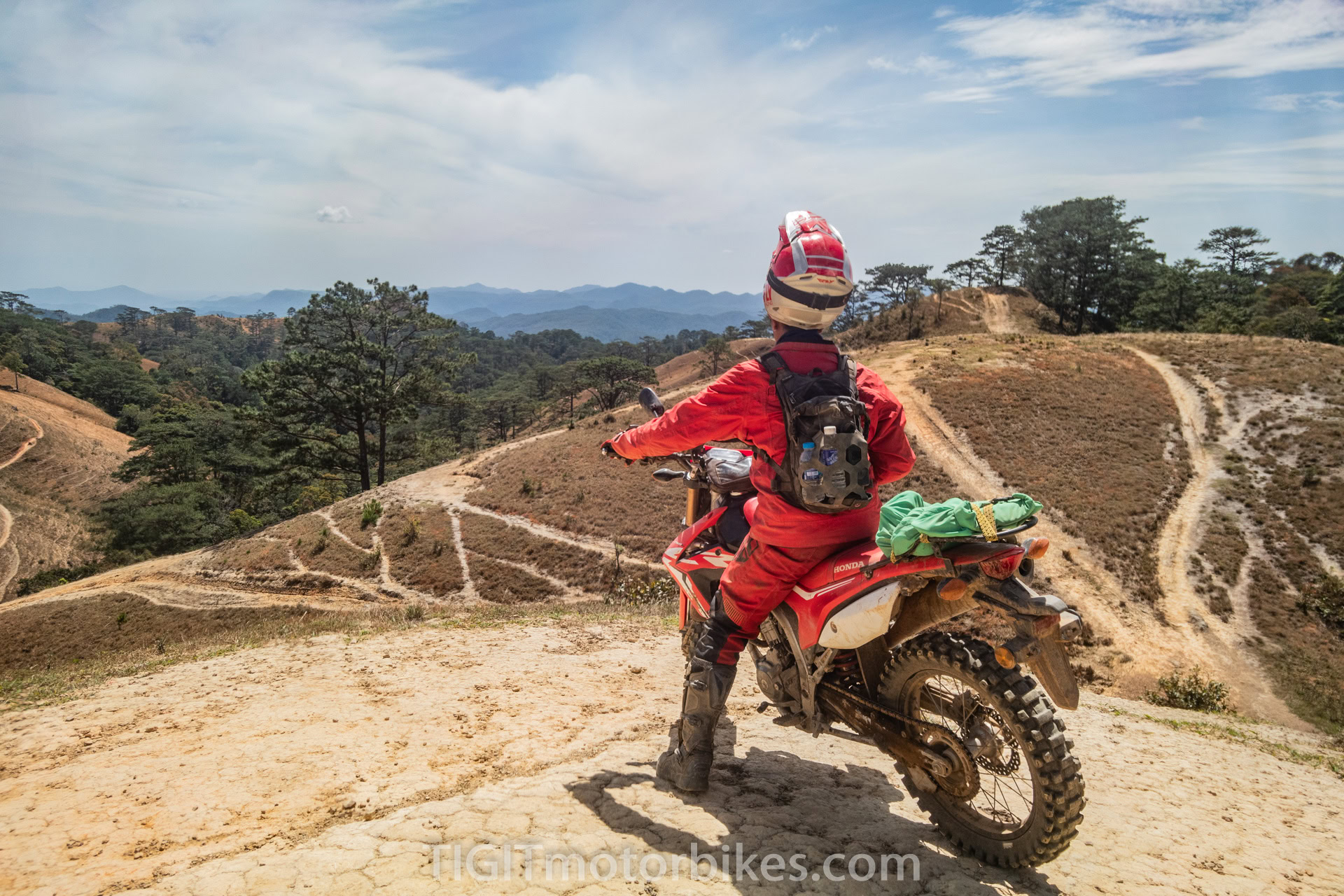 TRAVEL VIETNAM BY MOTORBIKE!
Tigit Motorbikes changed the backpacker market! Now there is no need to buy cheap and dangerous Chinese motorbikes. Tigit is the leader in Vietnam for providing rental motorbikes for long distance traveling between Ho Chi Minh, Danang and Hanoi. We only sell or rent a few select models that we feel are the best performing in Vietnam. Our safe, reliable and trustworthy motorbike rentals and tours which have proven worthy of praise across the social media landscape.