Tigit Motorbikes – Ho Chi Minh City Location
B2-00.01 Sarimi, 72 Nguyen Co Thach, An Loi Dong Ward, District 2, Vietnam, 7000
Google map link for Tigit Motorbikes Ho Chi Minh.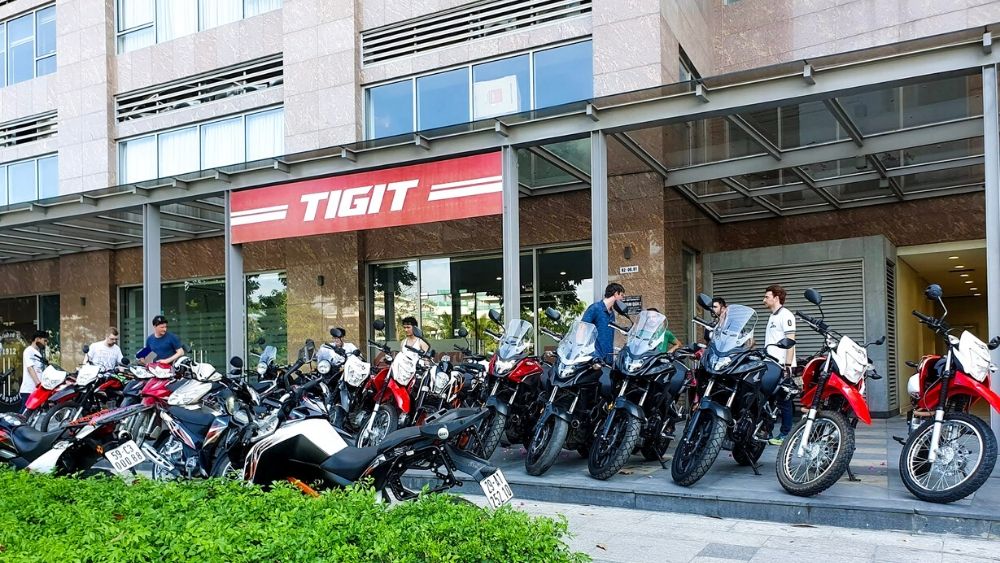 Package and Pricing Options
To book a motorbike, visit the Tigit homepage, select your preferred locations and times, and the pricing will be calculated for all models using our algorithm. Alternatively, you can refer to our pricing table for rate information.
What to Know
Our largest Tigitmotorbikes location is in Ho Chi Minh City, where we provide consistent service thanks to our main mechanic being based here. This location offers high-end motorbikes, quality gear from well-known brands, and professional service.
If possible, choose Ho Chi Minh City as your arrival city to take advantage of our extensive offerings.
Tigit HCM is situated in District 2, an ideal area for test-driving motorbikes.
How long does it take to Tigitmotorbikes HCMC?
Our shop is just a 5-minute taxi ride away from the backpacker area (Pham Ngu Lao). However, walking from District 1 to our office is not feasible due to the tunnel connection. We recommend downloading the "Grab" app and taking a taxi.
The Tigitmotorbikes HCMC shop spans three floors: the 1st floor houses the mechanic shop and washroom; the 2nd floor serves as a storage unit; and the 3rd floor features an accessory shop under the name Chrunix.
Frequently Asked Questions About Ho Chi Minh City
Looking for things to do around Ho Chi Minh?