Tigit Motorbikes – Ho Chi Minh City Location
B2-00.01 Sarimi, 72 Nguyen Co Thach, An Loi Dong Ward, District 2, Vietnam, 7000
Google map link for Tigit Motorbikes Ho Chi Minh.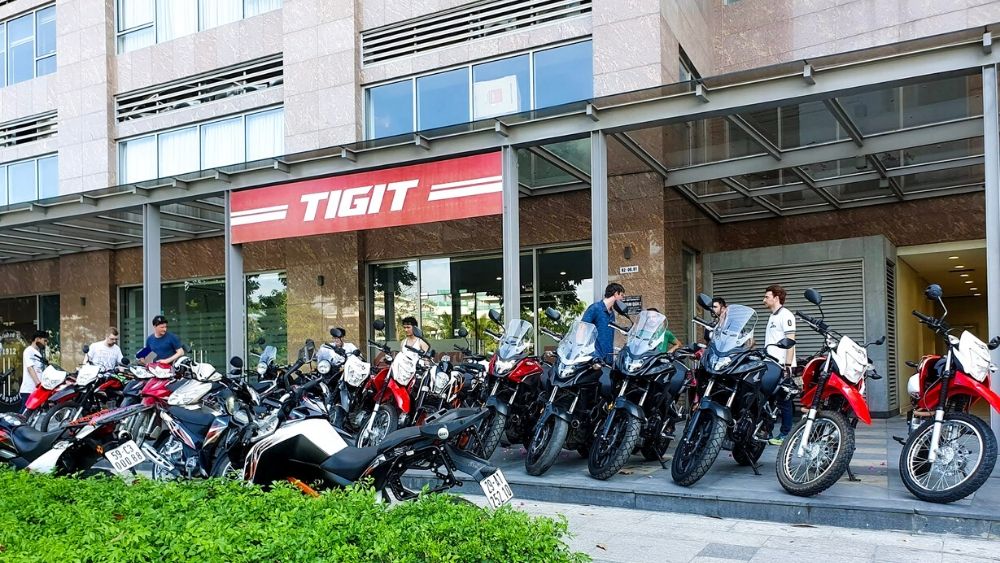 Package and Pricing Options
Please book through the Tigit home page, choosing your locations and times. The price is built for all models based on an algorithm.
ORFor rates please see the following spreadsheet for prices of all models.
What to Know
Ho Chi Minh is the most modern and vibrant of all the cities in Vietnam. Plan your trip before you come and decide what kind of experience you want to have. Party scene or stunning mountain vistas surrounded by tea plantation steppes? There are a lot of motorbike routes in Vietnam and Ho Chi Minh is a good place to start many of them.
• Tigitmotorbikes in Ho Chi Minh is our largest location. Because of our main mechanic being based in HCM, we offer the most consistent service from here. Our high-end motorbikes, quality name-brand gear, and professional service all originate from this location. If you have a chance to choose your landing city, go with Ho Chi Minh.
• Tigit HCM is in District 2. It's very easy for test driving motorbikes.
How long does it take to Tigitmotorbikes HCMC?
•We are a 5-minute taxi from the backpacker area (Pham Ngu Lao), but it is not possible to walk from district 1 to our office due to the connection being a tunnel. Download the "grab" app and take a taxi!
• Our shop has three floors, 1st floor mechanic shop and wash room, 2nd floor is a storage unit, 3rd floor an accessory shop under the name of Chrunix.
Frequently Asked Questions About Ho Chi Minh City
Looking for things to do around Ho Chi Minh?