Reading Time:
4
minutes
Ho Chi Minh City is quite an experience to be had, but I wouldn't call it an authentic cultural Vietnamese experience. It's one of the most international cities I've been to. Some tourists are surprised to find it full of skyscrapers, massive shopping malls, billboards, and better-localized Wi-Fi than most Western countries. Not exactly the exoticism the Lonely Planet Guide sold. There are a handful of historical and cultural tours on offer, and you can basically cover them all in 1 day.
The War Museum, Reunification Palace, Notre-Dame Cathedral, the Central Post Office and the Ben Thanh market. Congratulations, you've done Ho Chi Minh! Probably on the back of a Vespa too.
If you look up day tours from Ho Chi Minh, most will direct you outside of the city to the Cu Chi tunnels or the Mekong Delta. Ho Chi Minh is an exciting city to live in, but there aren't ample amounts of sight-seeing for visitors.
I've lived in Ho Chi Minh City for 8 years. My parents' next visit will be their 3rd time in Vietnam. I've been there and done that. They have been here and done that.
On their last visit, I gave up trying to muster up some cultural experience and instead just found some fun stuff to do together.
If you also like fun stuff to do, then you'll also like this list.
The name speaks for itself. And the sport itself will put hairs on your Grandma's chest.
Make sure you book your spot, then feel free to go ape with both axe and knife throwing.
From memory, it's ~12usd for 1 hour in the cage.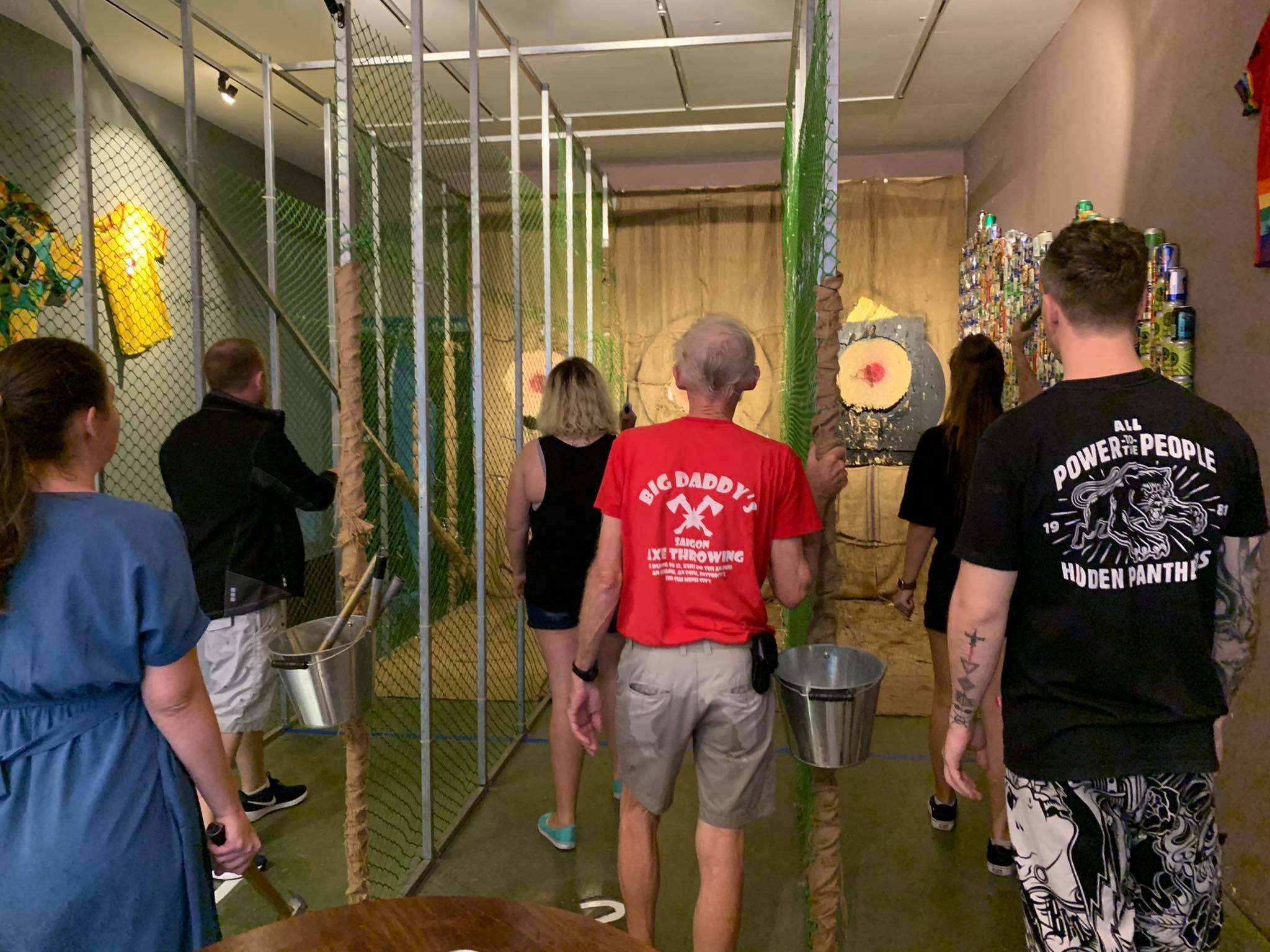 Go back and claim some old memories with the safest toy from all our childhoods: the trampoline!
Prices start cheap at 8USD per hour, but! The realization trampolining is so much harder on your body now than it used to be; that's complementary.
Be sure to rest your aging body on the climbing wall or obstacle courses.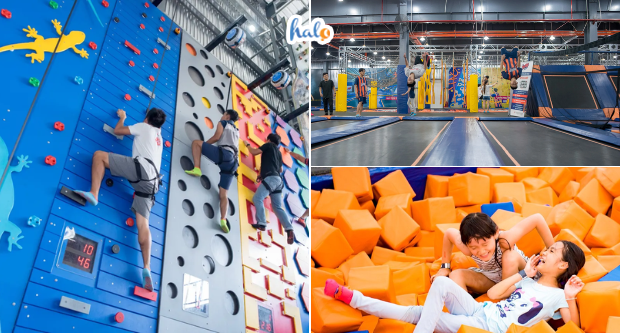 Escape Room
If you've spent the last 3 months travelling with the same set of friends, extend the joy with a team building activity!
The 2 top Escape Rooms in Ho Chi Minh are Inside Excape in Phu Nhuan District.
And Real Escape in District 10 (please note, this name does not negate the 'realness' of the first option).
Prices start at 8USD for a 1 hour session.
What's better than neon lights and mini-golf? Neon lights, mini-golf and cash prizes for breaking their putting records.
It's a small space, but done well. The price is hard to argue with too starting at 6USD for 30 minutes.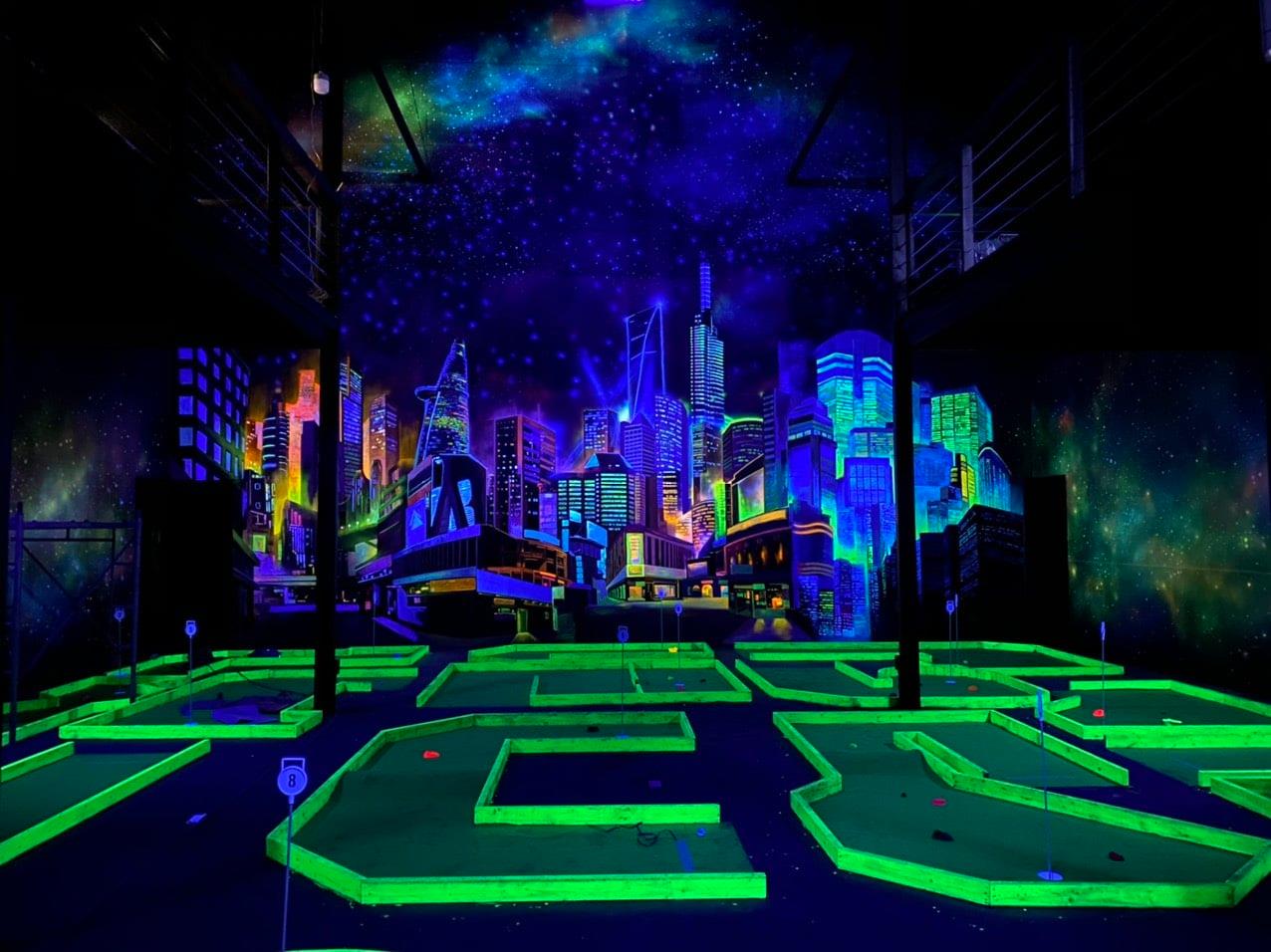 A sophisticated option for the list, until you find out it's not like a scene from Ghost. Pottery is much harder than it looks.
Make something for yourself, make a fool out of yourself, or both!
Get a 90 minute beginner class for ~20USD.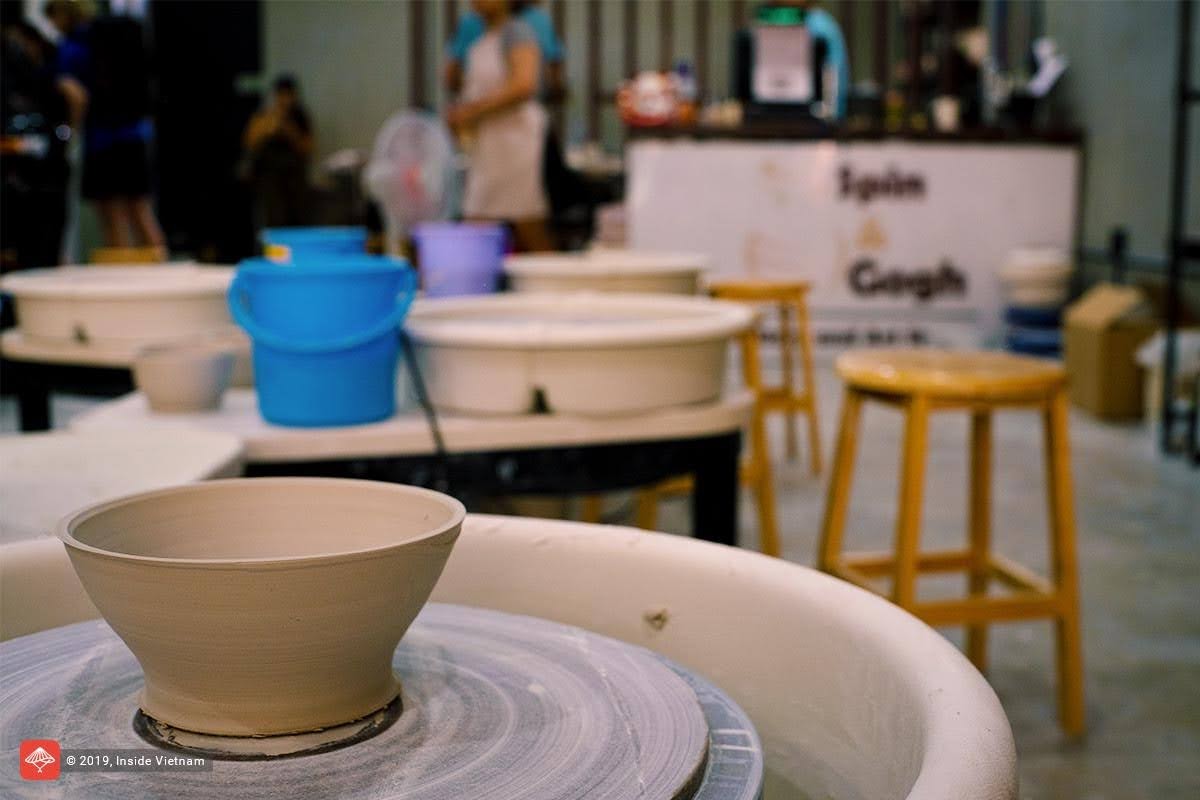 No need to travel all the way to Cu Chi to shoot some guns. Saigon Sniper has air rifles that still pack a punch.
You can try 3 different air rifles with 30 pellets each for ~10USD.
Yes, it's exactly how it sounds. Except the arrows are replaced with rubber stoppers.
Shoot your friends for only 7USD per hour!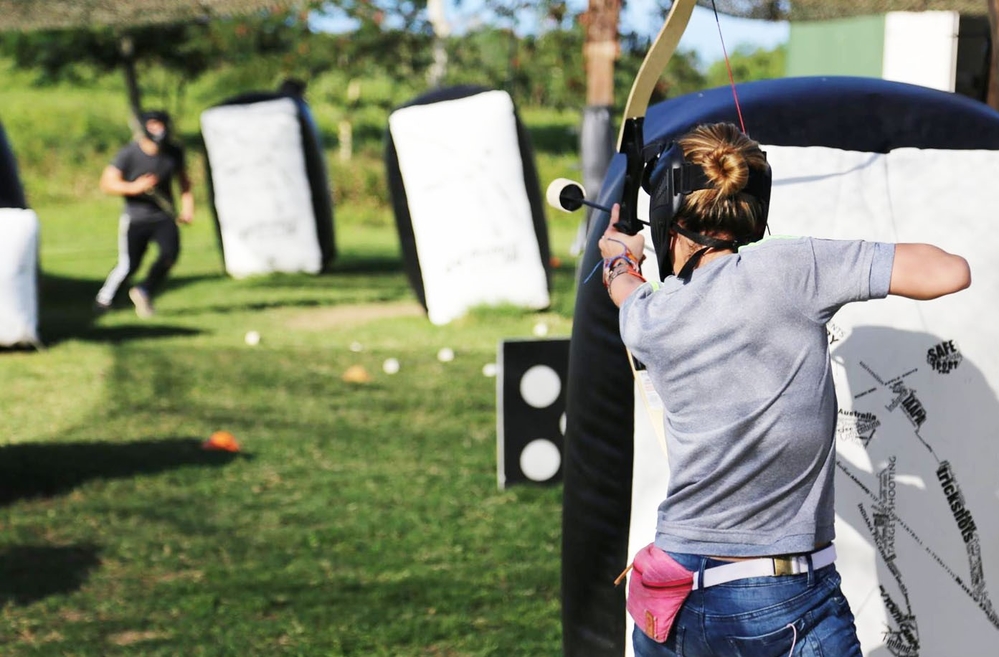 If you're Australian, don't fear for your life! This is an acid-free Snow Town filled with childish wonder and delight.
Despite it's appearance, adults are allowed entrance (without being accompanied by a child). Ask me how I know.
Tickets are ~7USD for any age.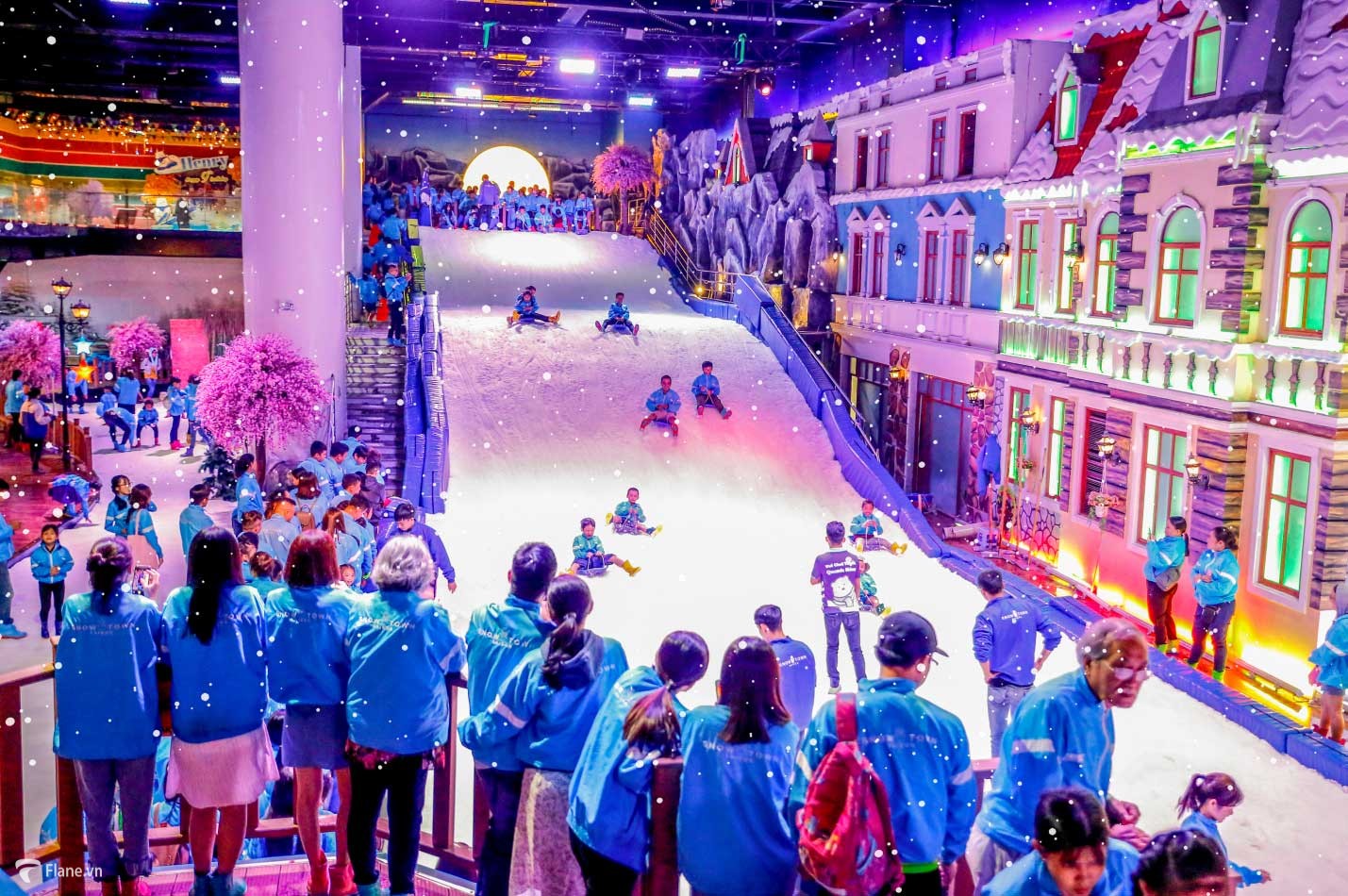 Get right up close and personal with the heart of Saigon; the Saigon river. Giving you a little extra incentive to stay on the board!
You can paddle the river for 3 hours for ~35USD.
Bats, balls and beer. And not necessarily in that order.
1 game starts at a whopping 1.50USD. Can't argue with that.