Reading Time:
4
minutes
Everyone has different tastes and styles about what to eat. In this article the Tigit staff will list their favorite places to eat in Ha Noi City. If you think your tastes match a staff member, then check out all of their recommendations!
Note, this list is in no particular order.
Where does Tigit Nguyen eat?
Banh Cuon Cao Bang (rice rolls):
This is the special dish from Cao Bang, the owner of this restaurant is from Cao Bang. She keeps the original taste and uses the ingredients from Cao Bang too.
https://goo.gl/maps/CSut8She7myWyjx97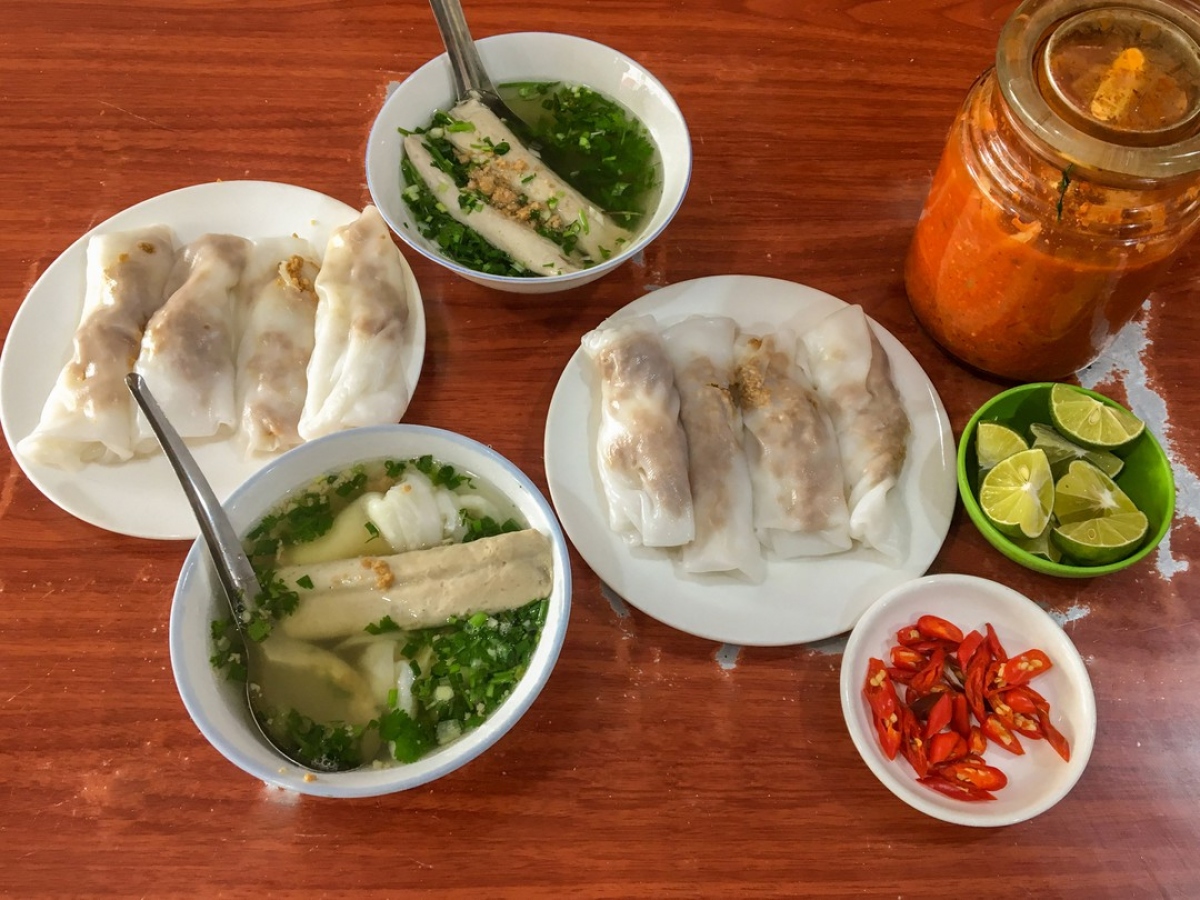 Pho cuon (rice rolls):
Best dish for every time of the year. The problem is this place will not take reservation and close at 9.30 p.m so you better be there fast. There are a lot of restaurants that serve this dish, but for me this location is the best:
https://goo.gl/maps/Cm23bbEUAobDPEsx5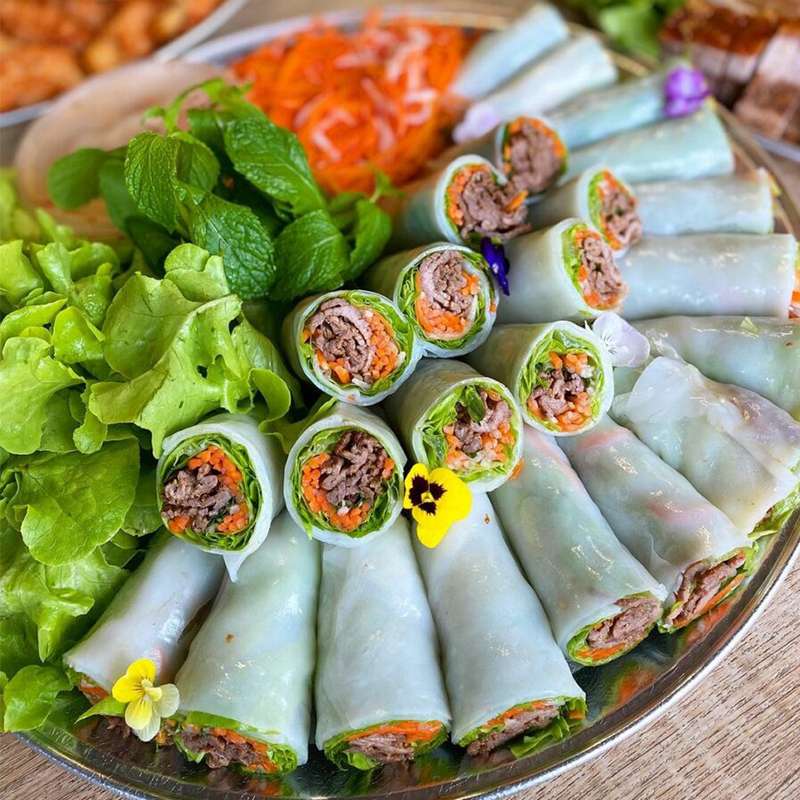 Sushi and Sashimi:
It is fresh and the flavor will blow your mind. The price of this place is reasonable and quite cheap compared with others. This is the place:
https://goo.gl/maps/9mPaMCw9CtPQUBT79
Bun Dau Mam Tom:
This is the traditional dish from the North, with shrimp paste. Once you try it, nothing can be used to replace the flavor of that sauce.
https://goo.gl/maps/QbgAjV3fokJxTFfS7
Dimsum:
Another dish from another country. This restaurant will not take reservations either, but they really know what they are doing with their food. Traditional Banh Bao and Dimsum from China.
https://goo.gl/maps/f9SWe1zJw3UqPUAG9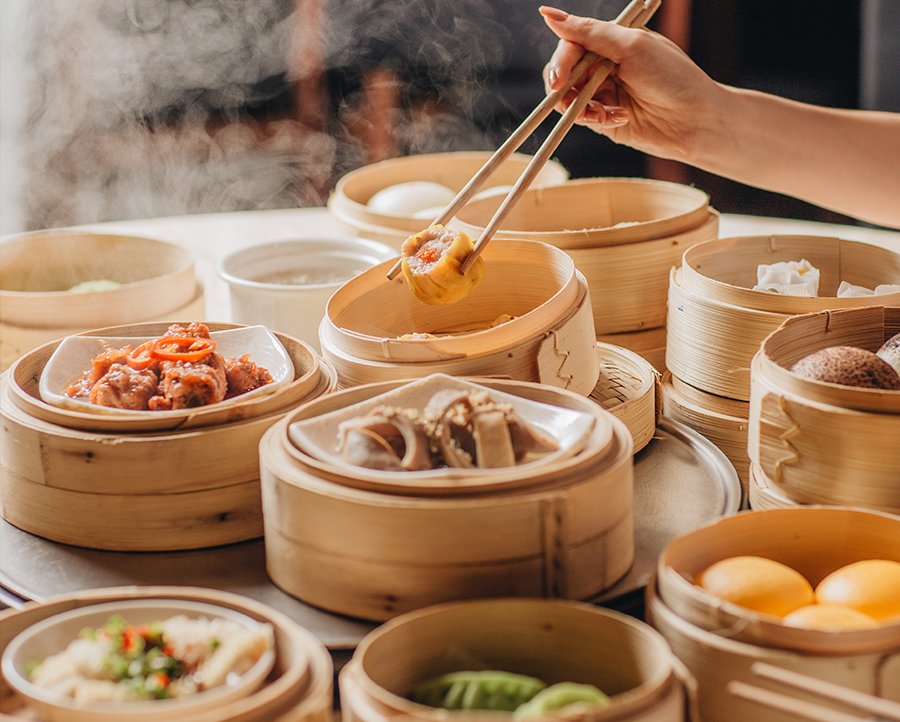 Where does Tigit Oliver Eat&Drink?
If you're visiting Hanoi and want to try as much native Vietnamese food as possible, Oliver's edition on Hanoi food guide will come in handy.
First things first, the Coffee!!!: Whenever I'm in Hanoi, I really love to jog around Hanoi's Old Quarter. Immersing myself in the ancient mood of Hanoi's old streets is a really wonderful feeling. My favorite coffeeshop in Hanoi's Old Quarter is Black Bird Coffee. The orange color of this coffee shop makes it stand out from other buildings nearby. Another destination for coffee in Hanoi is Cafe Giảng. This coffeeshop is famous for egg coffee, which is why it's always crowded with tourists most days.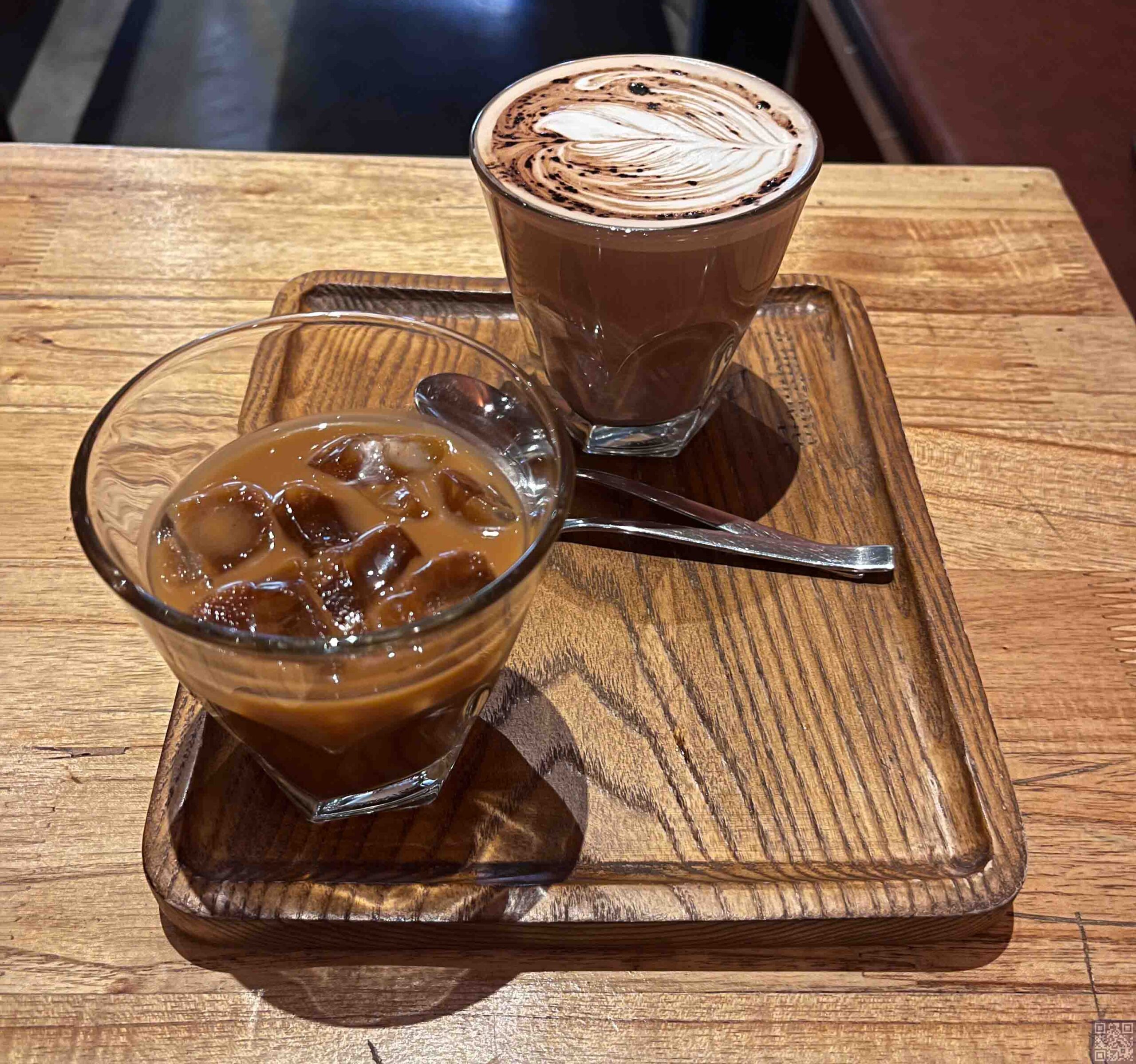 And Where can I have breakfast like a local?
There are so many options for breakfast in Hanoi; some people prefer Pho Bo, others Xoi Xeo, or Banh My. My favorite breakfast option in Hanoi is Bun Thang. This reminds me of Tet's Holiday. In Vietnam, especially in the north, we eat boiled chicken almost every day during Lunar New Year's Eve. Since we can't finish the chicken in one meal, on the next day, we can make Bun Thang to finish the rest of the chicken with the leftovers from yesterday's dinner. The ingredients for Bun Thang include rice vermicelli noodles (bun), shredded chicken, a thinly sliced omelet, Vietnamese ham (cha lua), dried shrimp, fresh herbs (such as cilantro and scallions), and various aromatic spices. These days, Bun Thang can be found on the street in the Old Quarter. I don't have a particular recommendation for Bun Thang since I just wander around the street and enjoy my breakfast whenever I feel like it.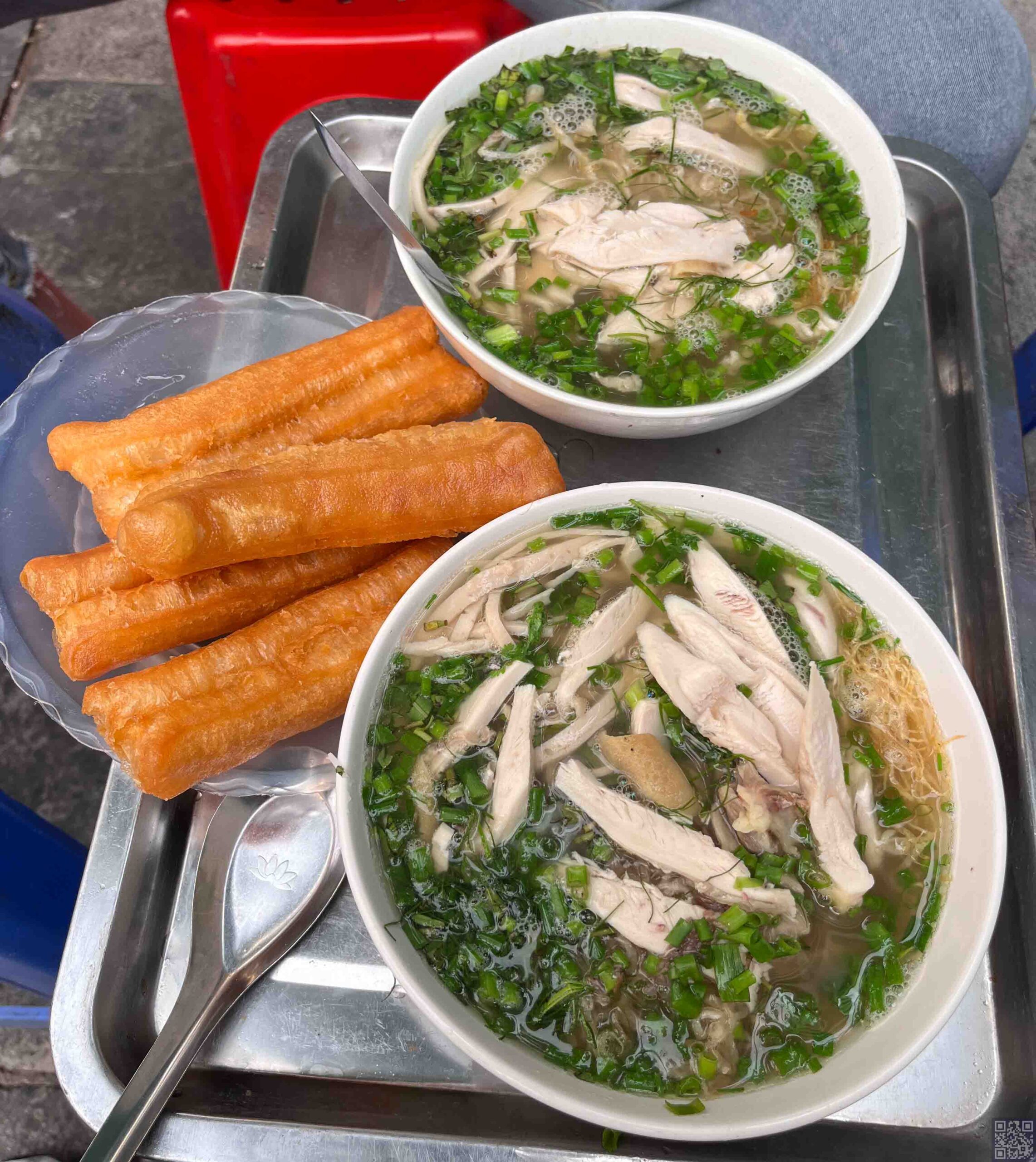 For Lunchtime, Mien Ngan Tron (Cellophane noodles with mule duck) is the dish I love in Hanoi. The sweet, spicy, and slightly sour flavor of the sauce, as well as the distinct aromas of the meat, bamboo shoots, soy sauce, scallions, and cilantro, set this apart from other lunch options.
Oh Oliver, What if it's 3 p.m. and I'm craving something sweet?
Don't worry, a big cup of Che will satisfy your sweet tooth. Che can be found in plenty of locations all over the city. Let's go to Dong Xuan Market and get a cup of Che by the alley while we're still in the old quarter. Che Yen is a good place to have this wonderful local dessert.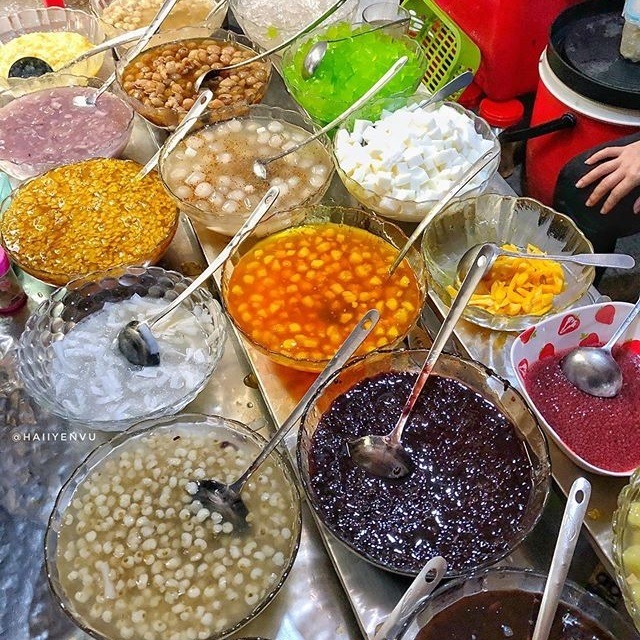 Dinner time arrives a couple hours later. A bowl of Mỳ Vằn Thắn is an excellent alternative for dinner in the old quarter.. This bowl is simple but tastes wonderful.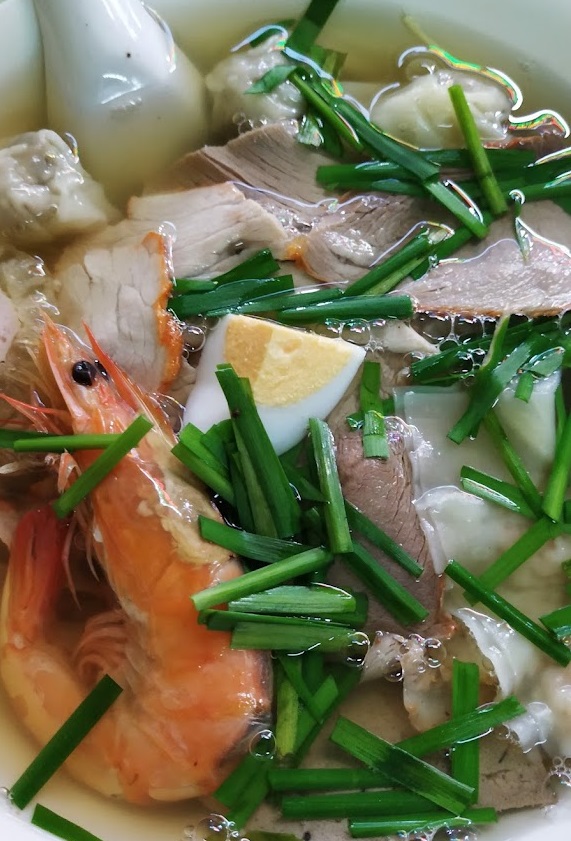 For after dinner's dessert, I know it's high in calories, but King Roti in Hàng Gai is a must-visit! Every bite of the bread smells and tastes delicious. Alternatively, if you enjoy ice cream, you can also try ice cream at Take Eat Easy.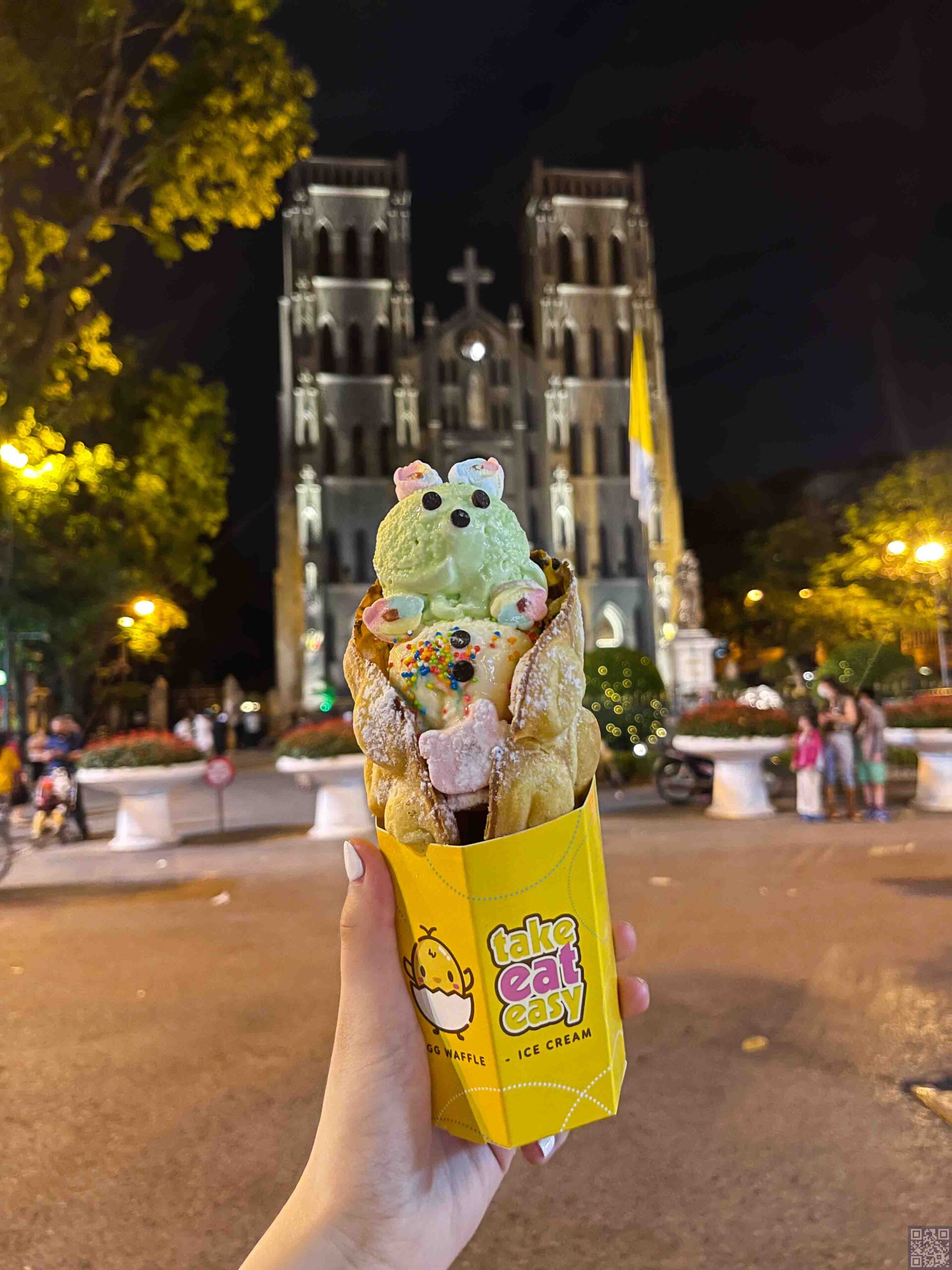 Finally, the late night/ drunk food: Gà Tần (Chicken stew with herbs) near Hoan Kiem Lake is a pretty good option. This old lady still keeps her hawker open after midnight to serve this tasty bowl.