How to navigate Vietnam by Motorbike
         Driving through Vietnam on a motorbike will be an adventure you won't soon forget. To keep that adventure more about the fun and less about the frustration, we put together a helpful guide, so you navigate Vietnam easier and focus on the fun.
         Below you'll find tips on everything from the best maps to get you around the countryside roads and trails. No matter if you prefer paper, have internet on your phone or need to use maps offline exclusively. To the best way to find a hotel (Nha Nghi) when it seems like those maps took you into the middle of nowhere. Right through to how to order meals like Pho Bo (beef noodles) and avoid things like Hột Vịt Lộn (duck fetus) so that most surprises are ones you're looking to have. Here's a look at how to navigate Vietnam by motorbike.
Table of Contents
(click on each image to read more)
Motorcycle Trip In Vietnam. Choosing a route.
    One of the easiest decisions is deciding whether or not to go to Vietnam, choose yes and start packing! Figuring out the details of where and when to go to Vietnam is going to take some more planning. There is an endless supply of beautiful scenic drives, many good stops along the way, and much of the country to explore. If you are planning short motorcycle trips around Ho Chi Minh, you could do some of the favorite activities like the Cu Chi Tunnels, or a day trip guided tours to see the nearby countryside. If you want to go further up the coast, there are the inviting beaches around Nha Trang. Here you can sit and relax or learn to kitesurf. Then if you are looking for the full experience, you can take your motorbike all the way up to Hanoi. Here you can see Ho Chi Minh himself or wander deep into the rural regions of the country.
    The full list is a large amount of information to take in, and we do our best to help you make whatever decision is best for you. To save you from hours searching the internet, we've organized a wide selection of resources to help you make an informed decision about where to go on your motorbike trip through Vietnam.
Here are some of the top resources for choosing a route through Vietnam:
Saigon motorbike loops

. A guide to some consistently great roads around Saigon and the South. A good choice if you want easy planning and great weather.
Hanoi and the North of Vietnam

. This guide will help those looking for a real adventure holiday. The area around Hanoi is not as well traveled, but it is indeed rewarding.
Saigon to Hanoi by motorbike.

To get an insider's look into what this drive that takes you up the length of the country is like, read this trusty guide.
Ho Chi Minh to Hanoi

, or

Hanoi to Ho Chi Minh

. These two articles will help you answer the questions about what route is better for you. The Ho Chi Minh to Hanoi drive, or the Hanoi to Ho Chi Minh drive. Each has its pluses and minus; these will help you decide for yourself.  
Vietnam Backroads

. The Backroads page is a popular Facebook group that is well informed about various road conditions and up to date weather around Vietnam. You can search the group to have most of your questions answered.
Vietnam Coracle

. The Vietnam Coracle covers a wide variety of things around Vietnam. There is also a popular "Motorbike Guides" section where they offer some more driving options.
    The motorbike articles and guides listed here are excellent planning resources. When you use them will make you feel more confident and informed about where to go, or why you might want to choose to go on a particular drive. Search through each one, and if you have any further questions, we're here to help.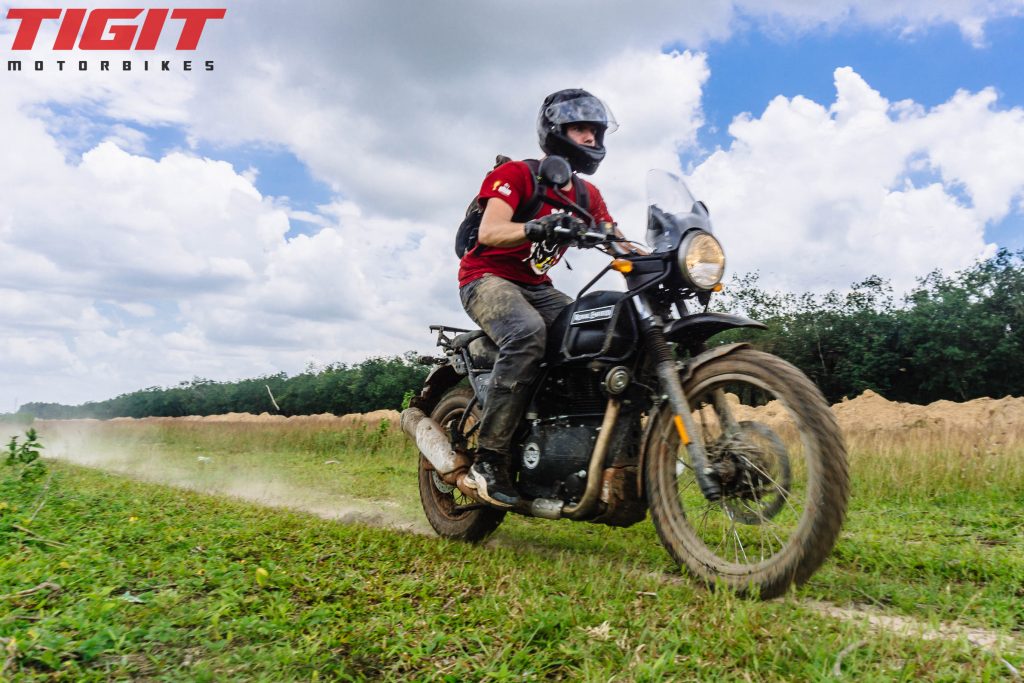 Vietnam hotels explained.
Party Hostels – Dorm rooms usually at around $7usd a night with "free breakfast." Party hostels, like those in Ho Chi Minh City, operate for the masses of backpackers and the money is made from selling beer and tours. These rooms are found in any backpacker area, and you can book them through Hostelworld.com
Budget Hotels – Hotels usually start at 250,000vnd per night, or $12usd. If you are traveling as a couple, or as a group who don't mind sharing a room, then these work out cheaper than dorm rooms. Vietnamese operated hotels often have 3 or 4 bedroom rooms and the benchmark price of 250,000-300,000vnd gets split among the group. These hotels tend to have rock hard mattresses, but provide the basics of what you can expect from a $12usd room.
Good Hotels – To get a good hotel in Vietnam,  you can expect to pay 500,000vnd or $25usd.
500,000vnd will get you a nice hotel room, good mattress, and often a buffet breakfast. Good hotels booked through Agoda.com or Booking.com
Nha Nghi – These types of accommodation originally started as typical guest houses, over the years however they morphed into "love hotels." Most of the time you'll probably want to avoid spending a night in these less than desirable accommodations. If you find yourself in a rural town without many options, then a Nha Nghi is probably your best or only choice. Rooms can range around 150,000vnd and aren't usually much more than a place to rest your head for the night.
Homestay – A night in a Homestay is probably going to be one of the best options for traveling the North of Vietnam and above Hanoi. Initially, motorbike tour companies needed accommodation for their tours, so they arranged a nights stay with families who would provide food and a place to sleep. Here you could get to meet the families, and they would hope you would drink a lot of their Rice Wine. Now Homestays are starting to emerge around the country slowly, and overall it's a great way to experience the culture.
    Homestays are best booked in advance so they can prepare for your arrival. However, they are often quite remote, and you'll be left to eat when and what they eat. A night at a Homestay is usually around 150,000vnd for a night, plus the cost of your food.
Safe food Vietnam. What to eat to play it safe.
    Finding food on your Vietnam motorbike travel will usually be pretty easy. Knowing what it is, that's on the menu might require making a few notes on your phone and reviewing them before you step up to a food stand or restaurant.
When you are in the main tourist areas, like Bui Vien Ho Chi Minh or central Da Lat, the selection of Vietnamese and western food is plentiful. You can easily find pizza, hamburgers, and fries, right next to noodle shops. You'll probably even have the option to read the menu in English!
    All of this is great until your motorcycle adventure takes you out into the countryside. Here the western food options and menus written in two languages quickly disappear. You'll then need to rely on the local cuisine to get you through the day. Not to worry, Vietnam has a selection of straightforward food that is reasonably unadventurous, and of course, they have some things that might be better to avoid.
Vietnamese food that's straightforward
Breakfast
Baguette Sandwich = Banh Mi. A banh mi is a typical Vietnamese sandwich, usually consisting of meat, some pickled vegetables, and chili peppers. These sandwiches make for quick morning breakfasts and can be wrapped up and stored for lunch later. Easily found in cities and towns, you're not as likely to come across a banh mi in the more remote areas.
Lunch
Beef Noodles  = Pho Bo or Bun Bo. Your basic rice noodle soup with beef, herbs, vegetables, and broth. The taste is mild, and it's easy to find this dish virtually anywhere. Just wake up, get your bike loaded and drive until you see a sign for "Pho Bo"! Pho is also available with chicken (Gà) when you're looking to mix it up once in a while.
Dinner
Rice With Beef = Com Thit Bo. This dish is a bit like a stir-fry with beef, rice, and vegetables. If you have time for a leisurely lunch break, you could order up the Com Thit Bo then too.
Rice With Chicken = Cơm gà. The same as above, only with chicken instead of beef. If you're feeling like a western and Vietnamese fusion dish, you can ask if they have it with french fries. Just ask, or look for Khoai tay chien.
Cubed Beef With French Fries = Bò lúc lắc. You're only likely to find this dish on a sit-down restaurant menu. When you do, you'll know that you have safely not gotten outside your comfort zone and that ketchup is your comfort food!
Emergency Food
Oreo = Oreo. These are the black and white cookies that you might recognize from your childhood lunchbox. Oreos are found in most towns, big or small. They are best kept in your motorcycle luggage for those days when the going gets tough!
Vietnamese food that you may want to avoid. Alternatively, at least you'll now know what you're eating.
Dog  = Thịt Chó
Frog  = Ếch
Eel = Lươn
Duck Fetus = Hột Vịt Lộn
Snail = Ốc
Pig Brain = Óc Heo