Reading Time:
5
minutes
"It's amazing how the world begins to change through the eyes of a cup of coffee."

Donna A. Favors
If you arrive at Tigit Motorbikes Ho Chi Minh in the morning to pick up your reserved bike, you will notice plenty of iced coffee cups on the staff's table. Some staffs love iced coffee with milk, while others do not. Ca Phe Sua Da (iced milk coffee) is my favorite.
Ca Phe Sua Da should be made with Vietnamese coffee, namely Robusta beans, because its powerful with high level of caffeine, nutty main flavors (match the sweetness of condensed milk well. One of the things you will notice is that the traditional Vietnamese coffee shop will give you a free cup of tea while you are waiting for your coffee. Tea can be either hot or cold.
As the coffee culture bloomed in Vietnam, Coffee Roasters started to mix other type of coffee beans (Arabica, Culi,…) to the original Robusta to make their own unique coffee flavor. For me, I therefore prefer to blend my coffee in order to have my favorite taste. I really enjoy blending 60% Vietnamese Robusta with 40% Vietnamese Arabica and make my coffee at home before heading to Tigit every morning.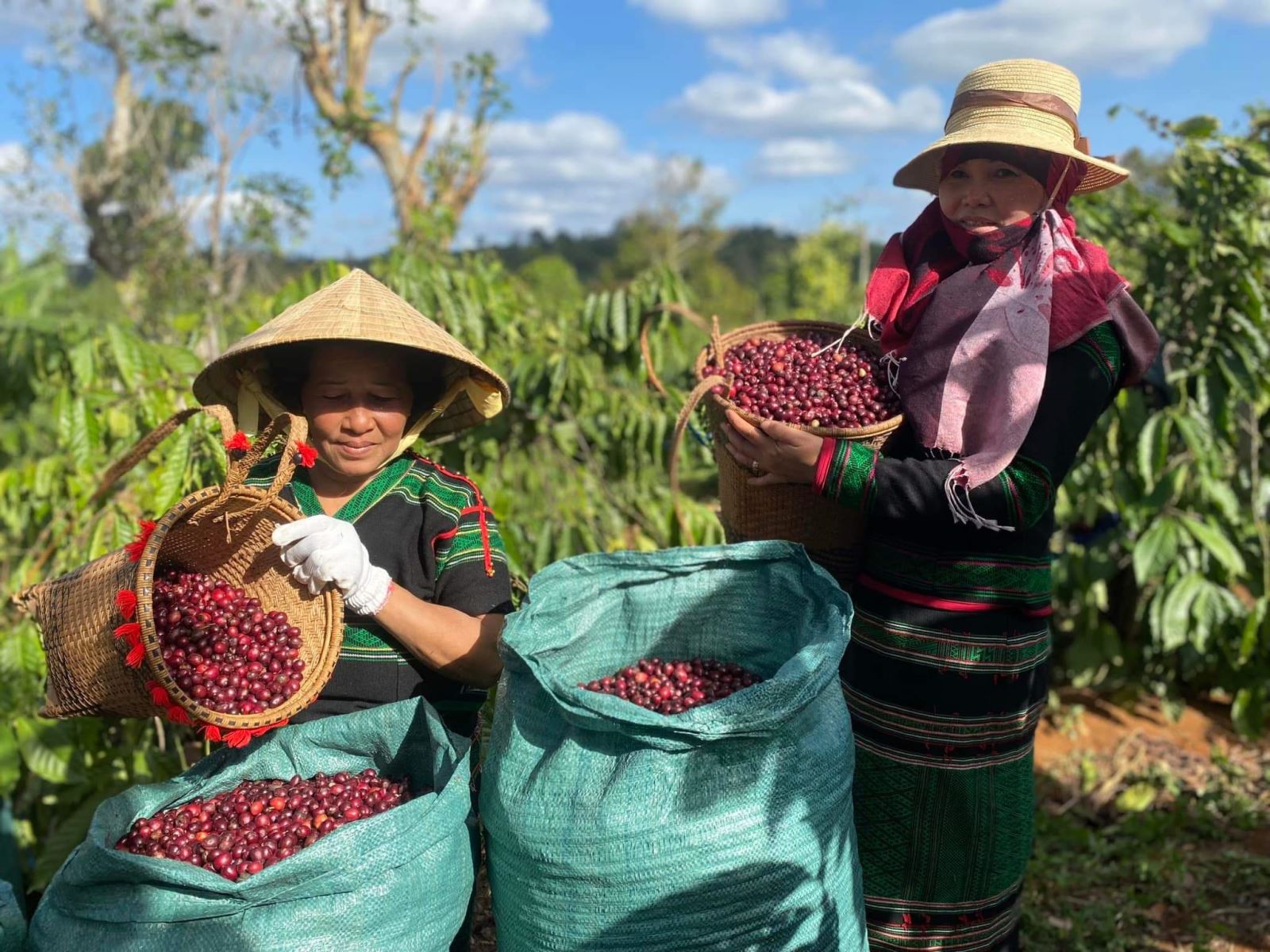 Where is coffee grown in Vietnam?
Coffee production in Vietnam is concentrated in the Central Highlands (80%), and the small portion of Arabica grown in the country hails almost entirely from the Lam Dong province, located in the north of the province or also grown in some Northern provinces of Vietnam.
On your journey through Vietnam, the following cities on the central highland – The Land of Coffee are highly recommended:
1. Dalat: With a height of around 1,500 meters, a mild climate, and excellent red basaltic soil, Dalat is an ideal location for coffee growth. There are several wonderfully furnished coffee shops in Dalat, many of which are set on the edge of steep slopes, deep in the folds of pine-crested valleys, or on the windswept land of some old farms.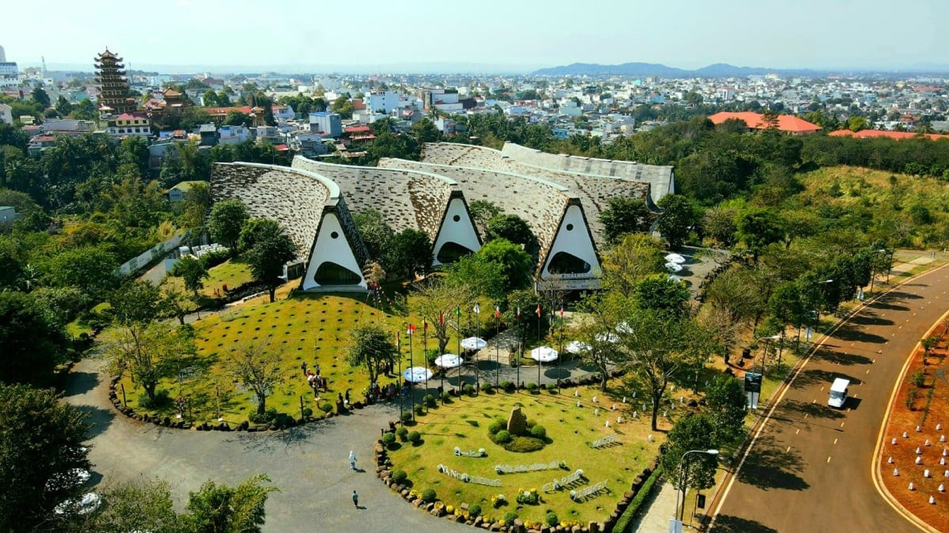 2. Buon Ma Thuot: known as the nation's coffee capital, is one of the Central Highlands' largest coffee bean producers and the ideal location for coffee enthusiasts. The region's red basaltic soil makes it suitable for growing coffee. Buon Ma Thuot coffee is a must-try – the aroma and taste of coffee glides easily on the tongue and leaves a rich lingering aftertaste. Trung Nguyen Coffee Village and World Coffee Museum are two well-known spots where you can explore coffee-related antiques such as vintage coffee containers, cups, or equipment, as well as traditional Central Highlands harvesting tools.
3. Pleiku: should be on the bucket list of any coffee enthusiast. The city is located in Gia Lai Province, Central Highlands, and has favorable geographical (high altitude) and meteorological conditions for coffee growth. Coffee has naturally become an important part of the city's culture, and locals are proud of their high-quality brews.
How to make "Ca phe sua da" at home?
First: Get the ingredients ready!
 – 25 grams of mixed coffee grounds.
If you don't want to mix the coffee beans and want a simple solution, you can use pre-mixed Vietnamese coffee grounds. There are so many brands that sell good pre-mixed Vietnamese coffee grounds: Trung Nguyen, The Coffee House, Laviet Coffee, etc. You can also go to any Local Roaster/Coffee shop to buy coffee grounds or make an order online with eBay or Amazon.
– From 20 gram to 40 gram sweetened condensed milk.
– Ice cubes.
– Hot water (90 – 96 °C or 194 – 205°F).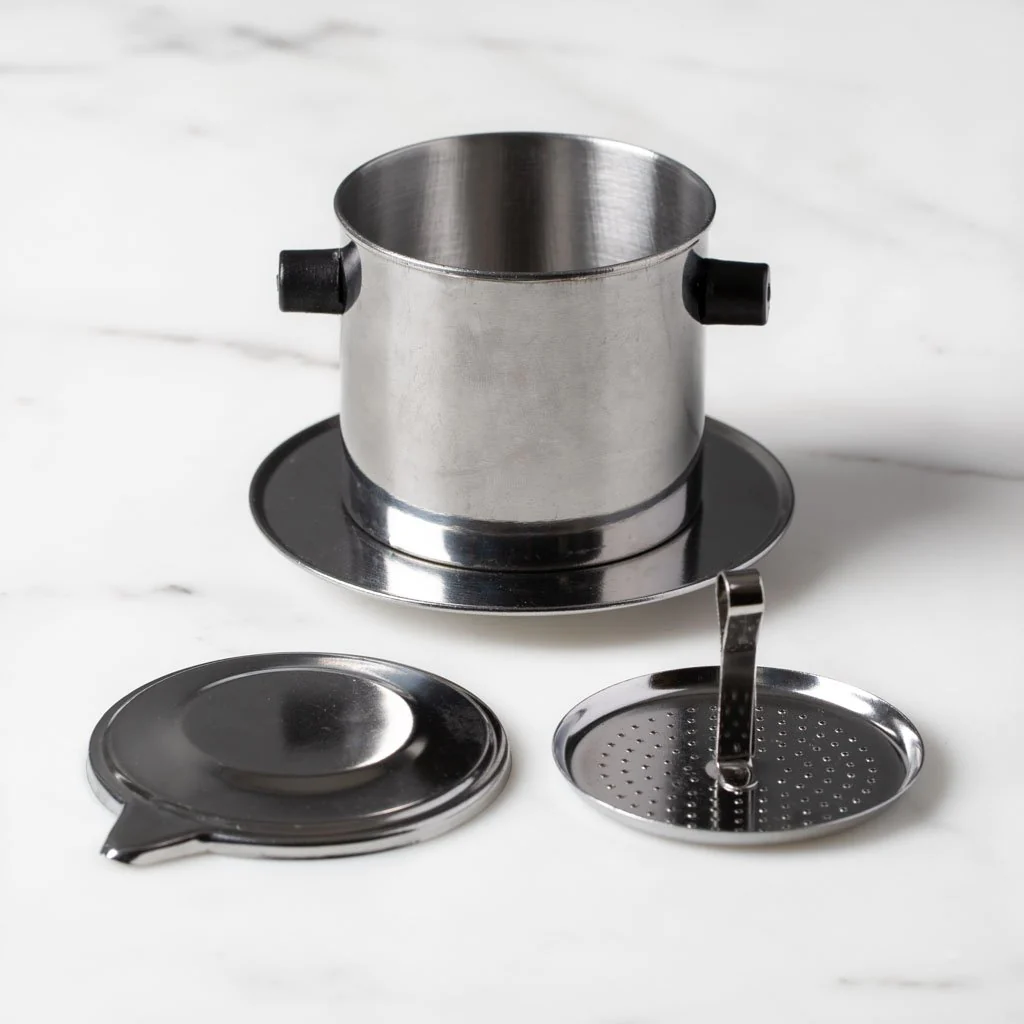 And the tools I use:
– The Vietnamese coffee filter (Phin – include: the lid, the filter, the body and the rim or lip)
– A small spoon
– A glass or container to brew in
– Another glass/cup for final step
Second: How to Make It: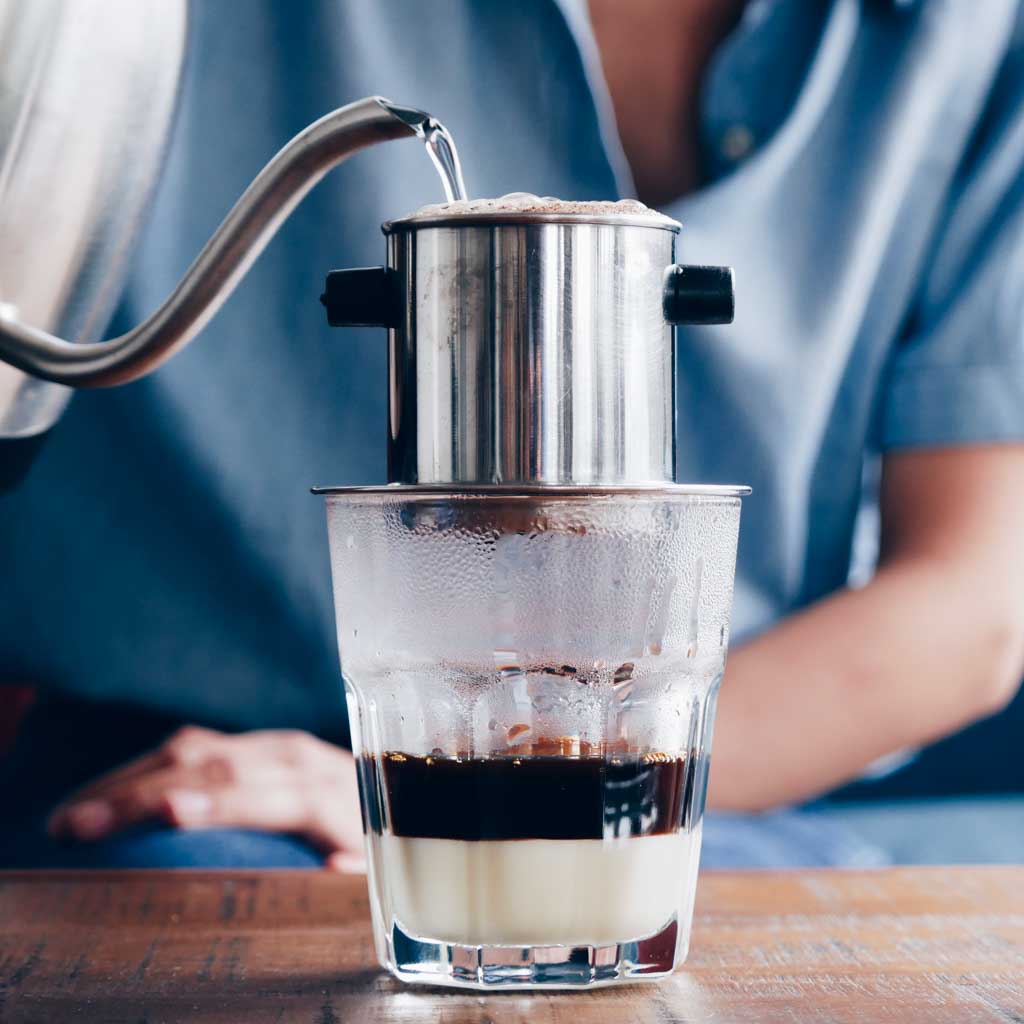 Boil water to 90 – 96 °C (Normally I just use electric kettle to boil the water and then let it sit there for around 1 minute).
Add 25 gram of Vietnamese mixed coffee grounds to the Phin filter.
To even out the grounds, you can shake the filter chamber.
Place gravity press on top of coffee grounds (just a gentle press, not a super hard press)
Add 20-40 gram of sweetened condensed milk to the glass. (don't worry too much, you can add more of this later if you prefer more milk and sugar).
Place the phin filter plate and chamber on top of the glass.
Add 20ml of water from step 1 to the phin filter then close the lid and let the coffee grounds bloom with the water (this takes around 1-2 minutes).
Add 50-60ml of water to the phin filter and now it's time to wait for the coffee to drip (this part can take 5-7 minutes).
After the dripping process finished, stir the coffee with sweetened condensed milk, give it a little taste, you can add more sweetened condensed milk if the coffee mix is too bitter.
Add ice cubes to the other cup/glass, pour the coffee mix over the ice cubes and enjoy your Ca phe sua da.
Third, tips and tricks:
– Some people prefer adding more water during the brewing process and that's fine.
– If you want a fast Ca phe sua da, you can also use 40-50ml of espresso to mix with sweetened condensed milk.
– A plastic cup, paper cup, or paper straw will affect the coffee's taste.
– Recycling your used coffee grounds is an easy way to fertilize plants.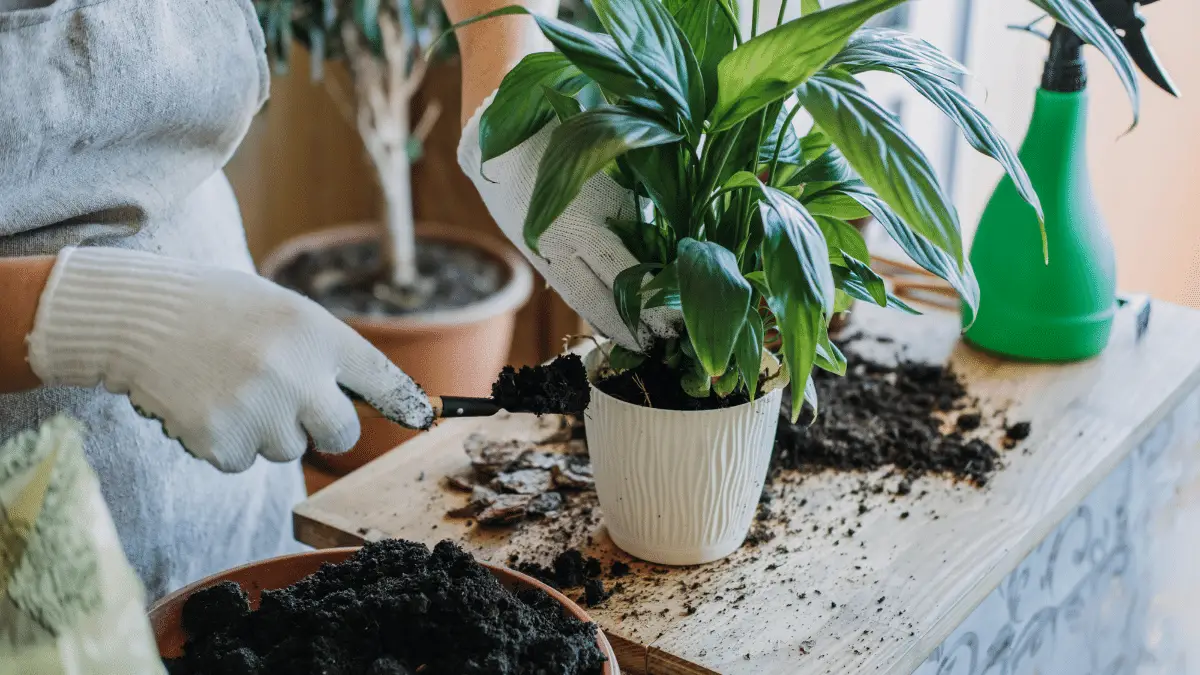 Final thoughts:
For me, drinking Ca phe sua da is not just for staying awake, or for the different sweet and bitter taste. The pleasure of drinking coffee is also in being relaxed watching each drop of coffee fall from the filter, mixed with condensed milk.
However, in a fast-paced city like Ho Chi Minh City, a cup of Ca phe sua da from home or from a local coffeeshop on the street is a good way to start my day at Tigit Motorbikes.