Reading Time:
12
minutes
Everyone has different tastes and styles about what to eat. In this article the Tigit staff will list their favorite places to eat in Ho Chi Minh.
If you think your tastes match a staff member, then check out all of their recommendations!
Note, this list is in no particular order.
Where does Tigit Jon eat?
I am Jon, and unfortunately, I am one of the unhealthiest eaters in the world. I also dislike Vietnamese food, and I don't really know how I ended up living in a country where I don't like any of the food. Lucky for me, the expat scene is massive in Ho Chi Minh, and there are foreign-owned restaurants everywhere. Frankly, even the Vietnamese-owned restaurants serving up foreign food do an amazing job!
Mexican – Gringo Taco, my weekly Mexican fix. Dangerously spicey sauces that my Vietnamese wife can't handle. More food for me!  I only order takeout, so I can't comment on the dine-in experience.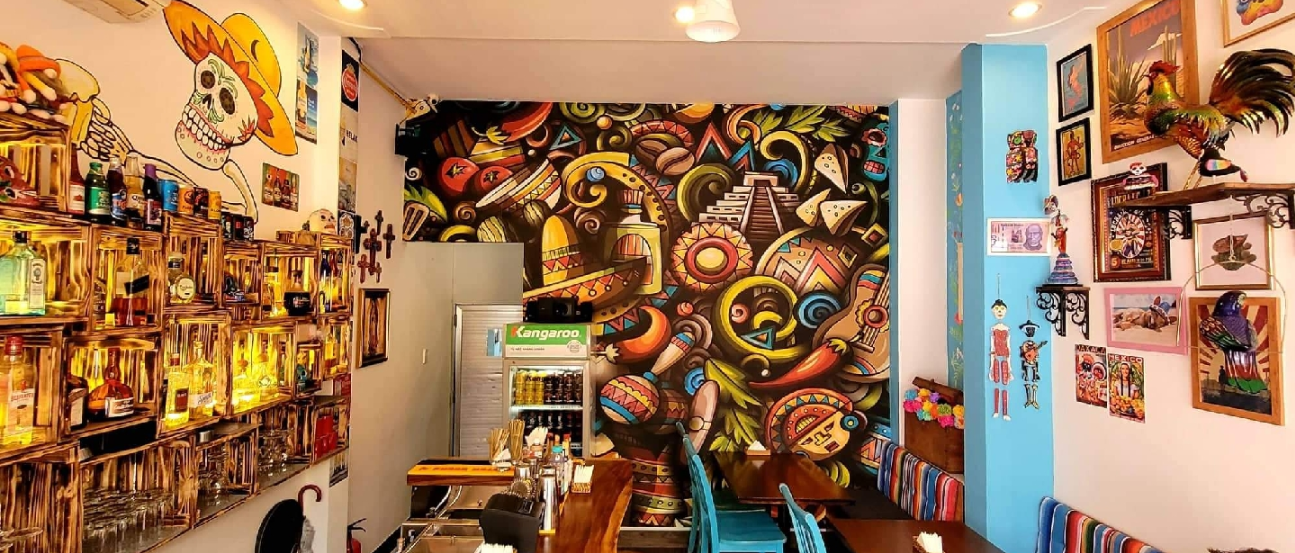 Pizza – If you ever have a business meeting with me, you will be invited to Capone's Chicaco Deep Dish Pizza. We will sit and chat about business whilst drinking craft beer and eating pizza overlooking Vinhomes and Landmark 81, one of the tallest buildings in South East Asia.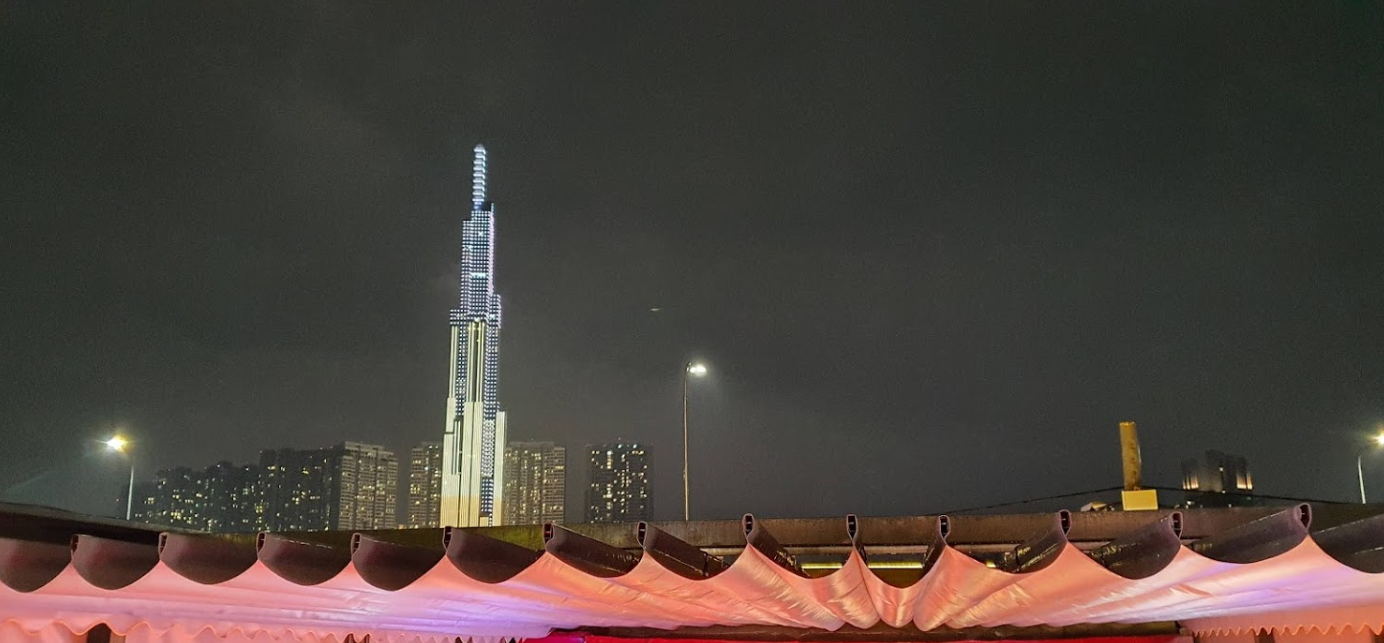 Burger – My takeout these days will be Quan Ut Ut, but the quality has gone down, and this spot on my list is desperate for a replacement. For dine-in, I will hit up Eddie's New York Deli and Diner.
Korean – My wife is Vietnamese and eats very healthy. When it comes to dining, we don't have much in common. What we do have in common, however, is Korean food. Our regular spot is BBQPlan-K Masteri.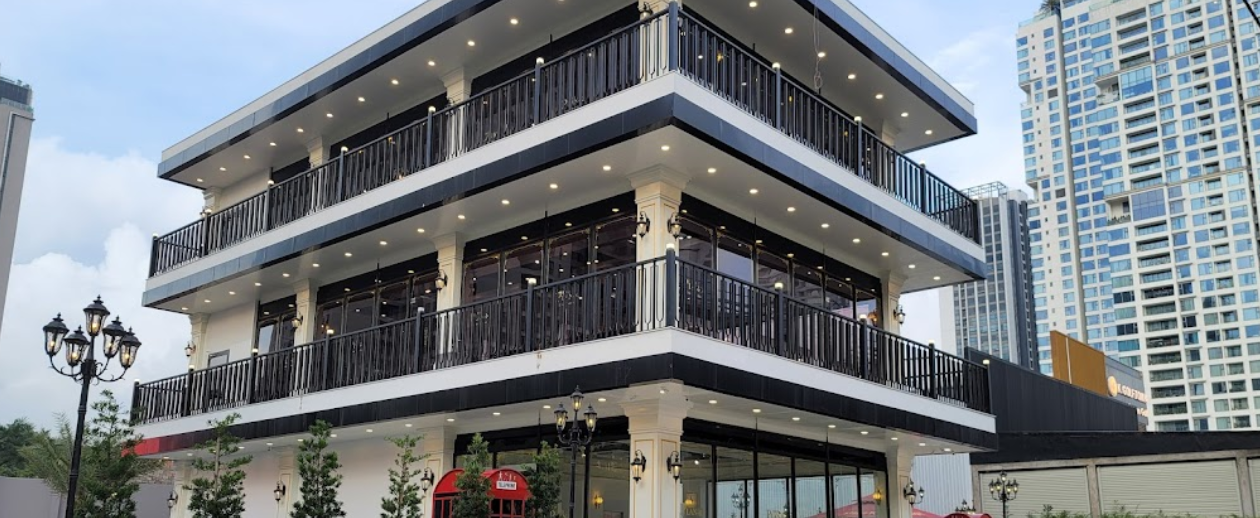 BBQ – If a friend wants to "hang out," then I will head over to MC Brothers Smokehouse for a beer and a properly barbequed burger.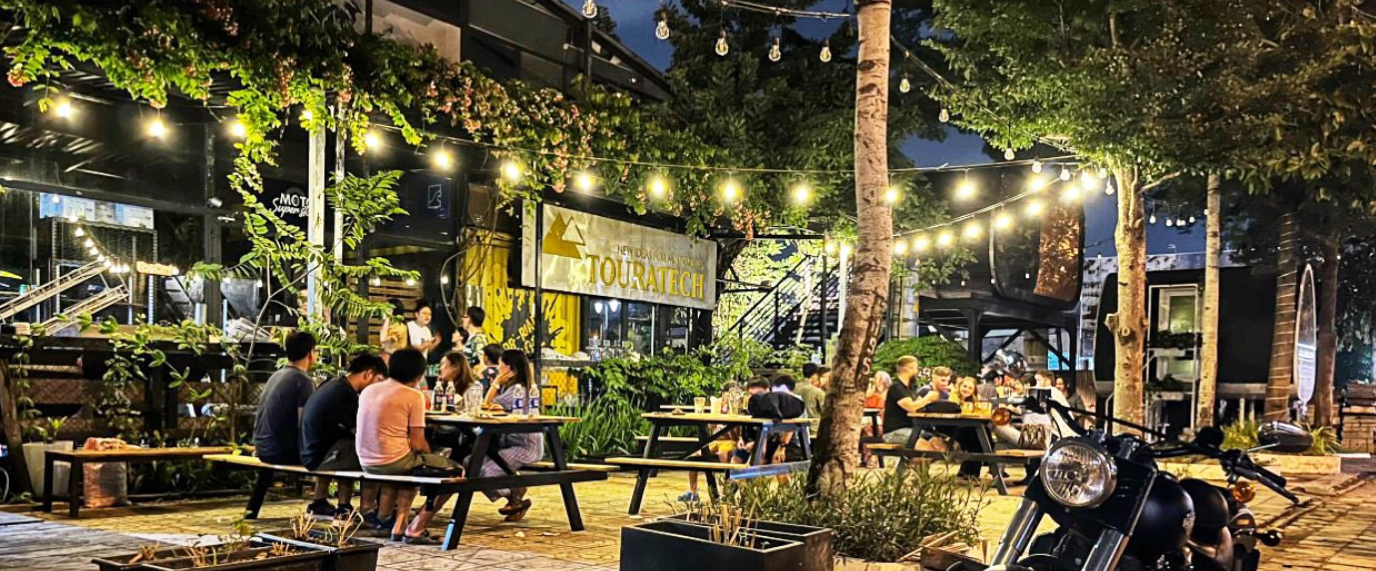 Fine Dining – I don't have time for fine dining with two kids. But I will occasionally slip out to La Hay with the wife. A five-minute walk from our apartment and opposite Tigit Motorbikes. She will order a steak, and I will get a Mexican dish. The Sala area can have amazing sunsets. Romantic evening settled. No need to overthink it!
Breakfast – Banh Mi Bo Kho is one of the only Vietnamese dishes I like, and luckily for me, it is served in a coffee shop below our apartment. It is called Cafe Glory. It is also one of the few Cafe Sua Da locations that doesn't make me feel sick as well. + 10 points.
Can't leave out the luxurious New York Bagel, where I treat myself after doing my good deed of the day. Dropping the kids off at school.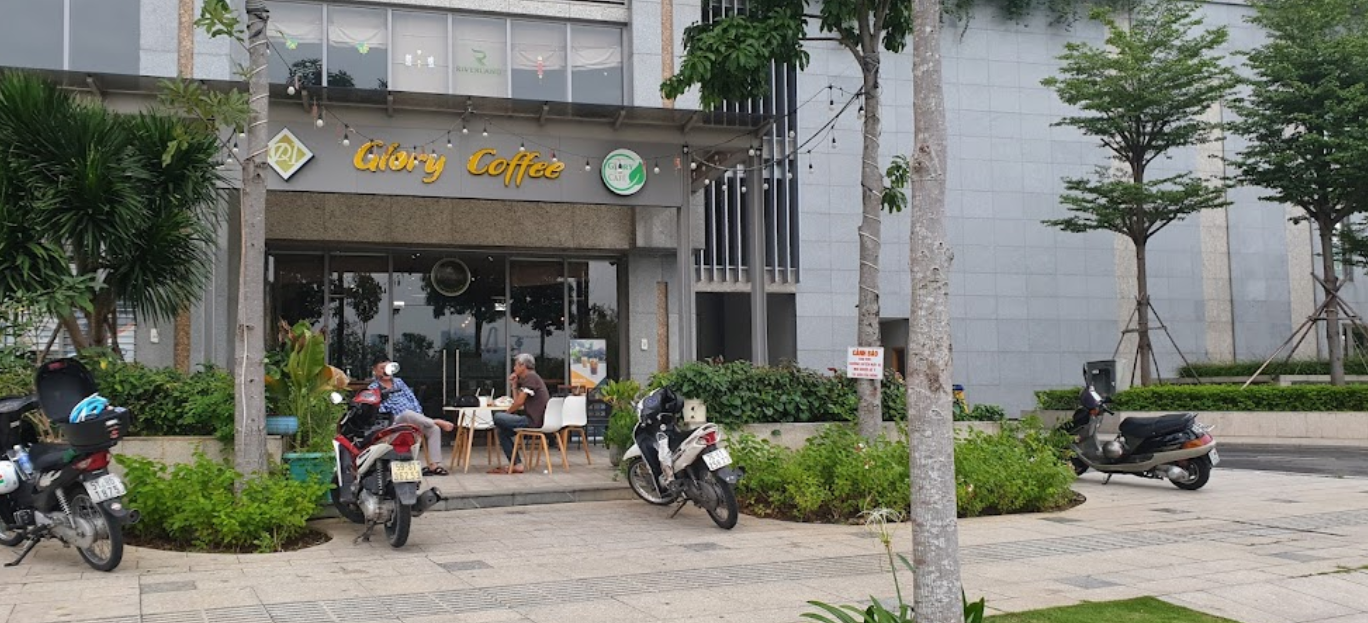 Where does Tigit Sam eat?
I am Sam, and admittedly have the sophisticated palate of a 2-year-old. Luckily, I have foodie friends who take me out and spoon feed me from my highchair.
Secret Garden – Vietnamese food for your tourist friends. This is my go to restaurant whenever I have family or friends in town. Traditional Vietnamese dishes, but from an indoor kitchen far from the street fumes. Let them think they're being adventurous and daring.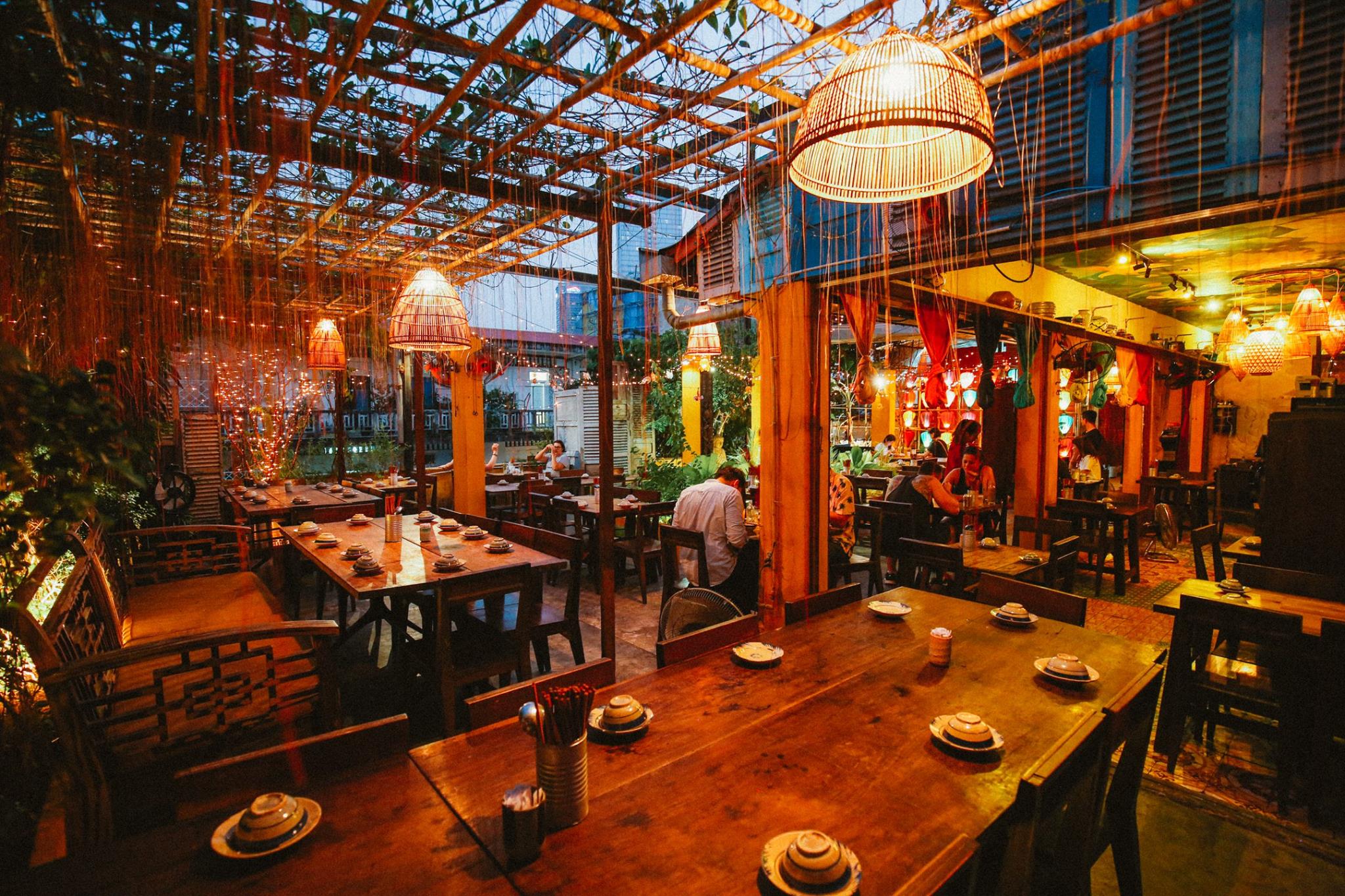 Brick and Barrel – just walk through the door and you've instantly grown a hipster beard. Arguably the best burgers in Saigon, pizzas that are actually 'pizza' sized, and a craft beer list a mile long. If you're going to have hearty home comfort food, there better be a decent beer with it. Don't forget your flannelette shirt.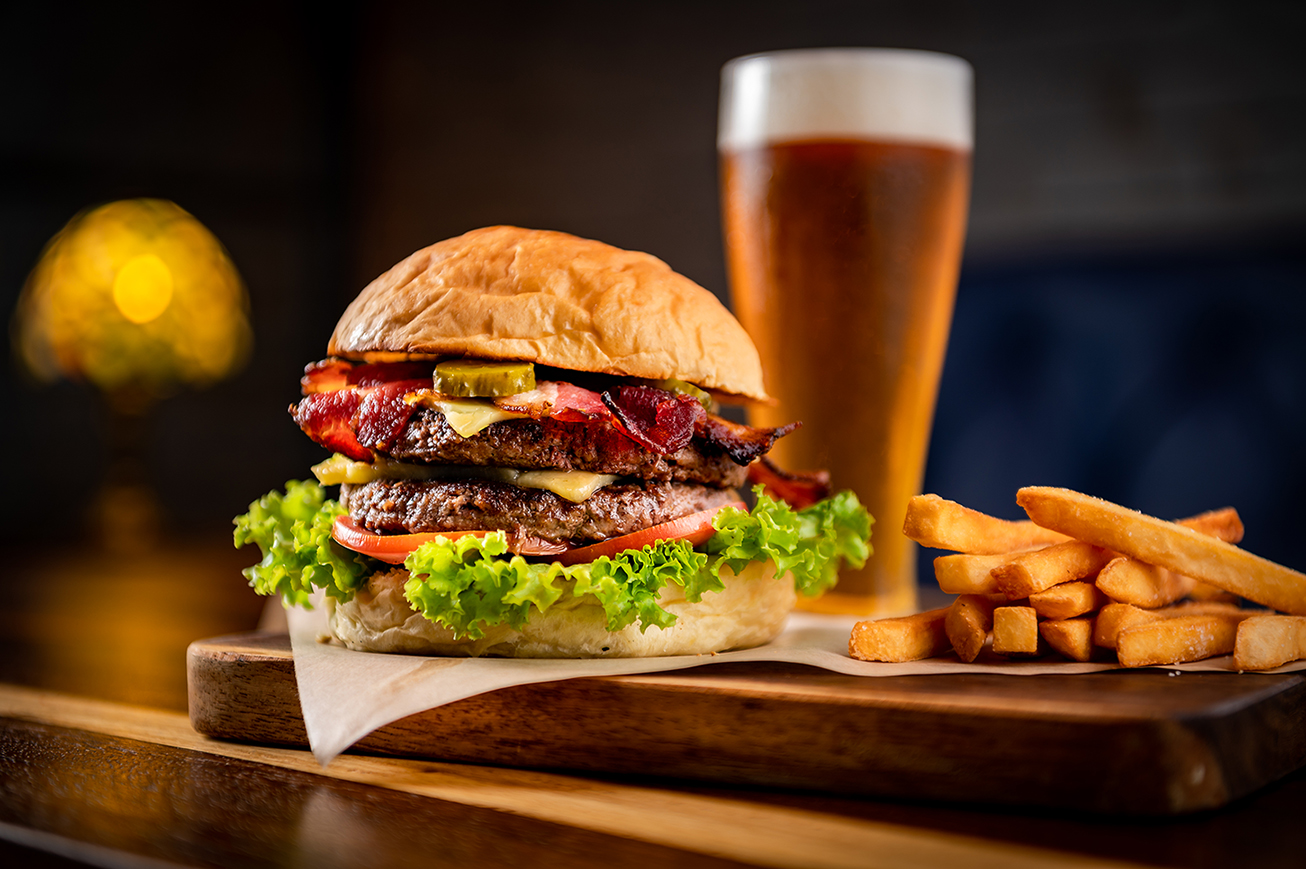 Pho – as cliche as it is, pho is my all time favourite Vietnamese dish. Perhaps it sets off an association with road trips in my brain. My personal best is 5 bowls of pho during a 1 day trip. To say the smell is inviting is an understatement. I also like the idea of building your own soup with all the extras; garlic, chili and herbs.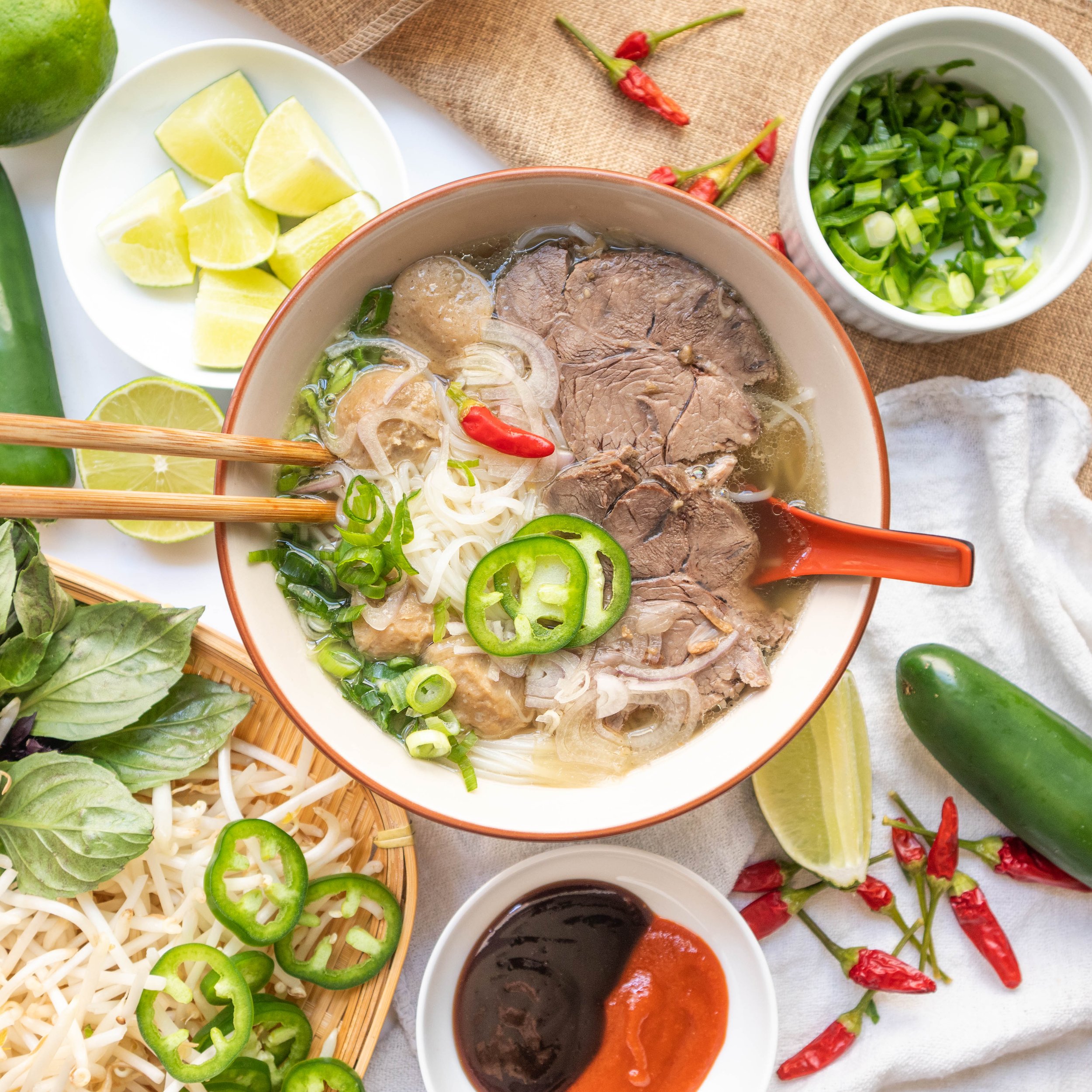 'Quan' restaurants – a style of outdoor Vietnamese BBQ restaurants. The menu is usually an entire novel split by types of meat. Staff place a carton of beer and bucket of ice by the table so you can help yourself. Enjoys the cries of 'mot, hai, ba, dzo!' every other minute. If you come to Vietnam, you must 'di nhau' (no direct translation, but basically 'eat, drink and be merry').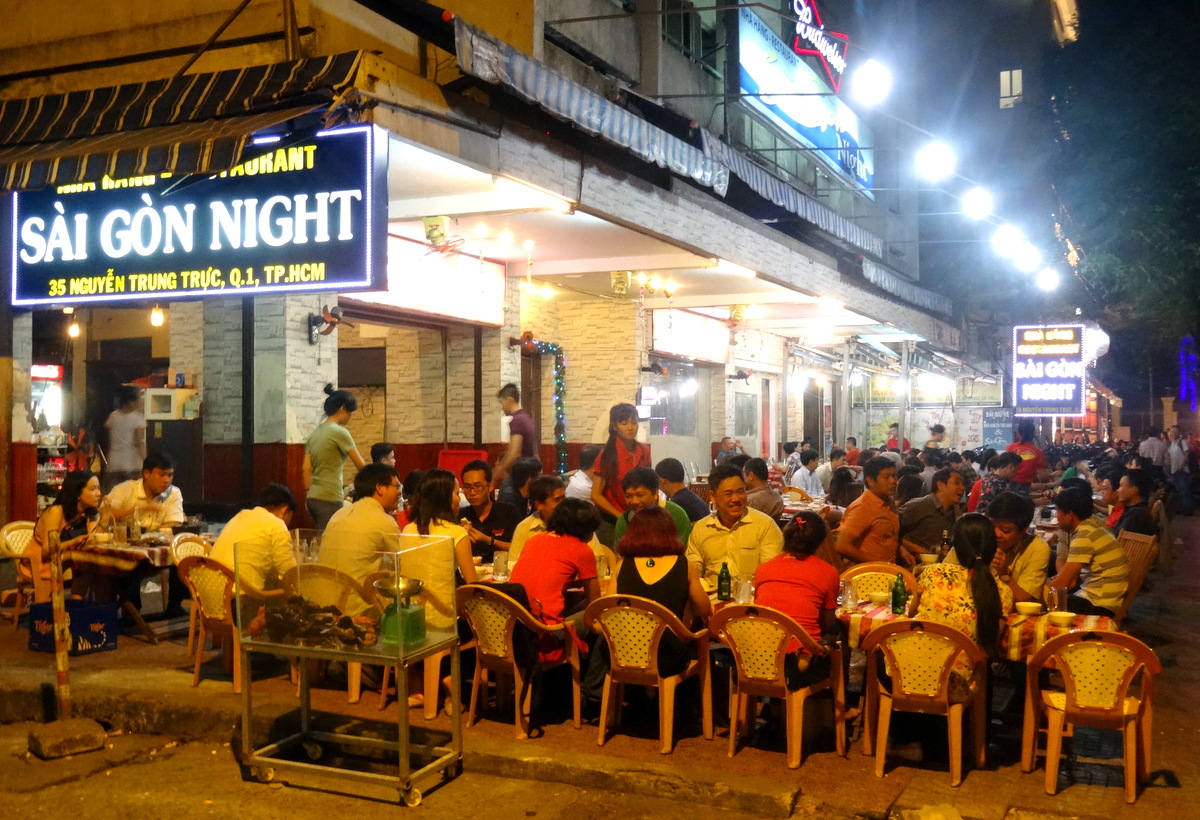 Banh trang tron – I've been told this is a snack for children, but it won't deter me. Best explained as 'rice paper salad' with mango, dried beef, shrimp, peanuts and herbs. I very much like the practicality of being sold and eaten from a plastic bag that seals in the flavours.
If I can give one piece of advice about dining in Vietnam. It's the tiny back-alley places where restaurants are also family homes, with food cooked straight from their kitchen, with a recipe passed down from generations. Most restaurants specialize in 1 dish only and they do it so well. You only discover them by rolling the dysentery dice. Take the risk.
Where does Tigit Dung eat? (and drink)
I am Dung. I'm not a hard taster, but not all food can satisfy me. Well, Jon and Sam have talked a lot about Western and Vietnamese food so I won't repeat the same thing
Vietnamese food is really special. But Vietnam is really a land for Asian food, I have tasted other Asian food and been impressed by the diversity and material of Asian food. These are some of my usual restaurants that fit with price and value:
Korean: District 7 in Phu My Hung area is the land of Korean food, and many Koreans are there! However, my favourite is a brand made by Vietnamese – Busan Korean food. The atmosphere is normal but the food is awesome at a reasonable price.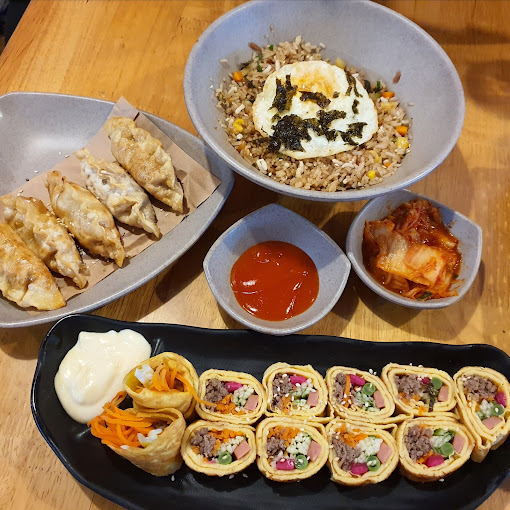 Japanese: There are some real Japanese-style restaurants hidden between alleys on Le Thanh Ton Street. Japanese food usually has the highest price compared to other food cultures because of their quality and complicated technique.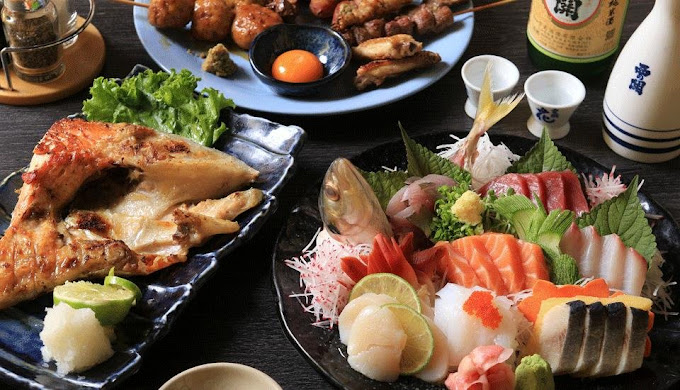 Cambodian: Cambodian food isn't popular in Vietnam, but the best I have tried is Cambodian grilled beef bread with butter (Bánh mì bò nướng bơ Cambodia). This food will be one of the most dangerous competitors of Banh Mi if this one becomes popular.
Thailand food: Som in Thai (I eat in Le Thanh Ton Street in District 1) – the atmosphere of each floor is designed for specific customers (couples, family or friends), the food is easy to eat and the decoration is superb.
Chinese food: is very popular in Vietnam, especially in District 5 where a lot of Chinese Vietnamese live. Baoz Dimsum is my recommendation for Chinese food.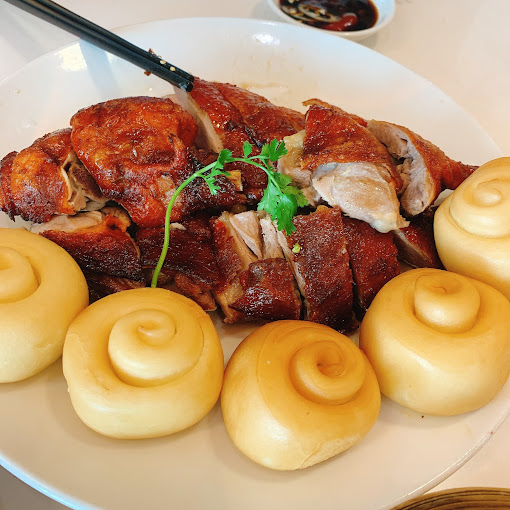 Vietnamese roll food: This is a unique dish in Vietnam, it is a mix of rolls, meat, vegetable and special sauce (fish sauce, soy sauce, shrimp sauce). These are popular rolls in Vietnam: Bò bía, Nem nướng Nha Trang, etc.
Bubble tea: Why not coffee? Because Vietnamese coffee is so famous and bubble tea isn't mentioned much. This drink appeared in Vietnam around 10 years ago, but still keeps it hot and upgrades every year, especially for the youth very like this. There are some famous brands for this drink: Phuc Long, Highland coffee, Gongcha,…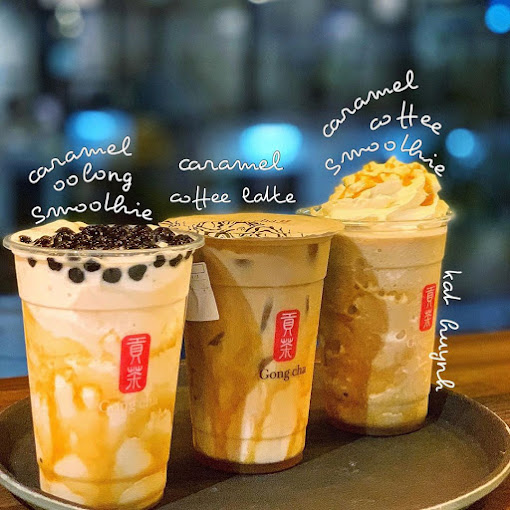 Where does Tigit Oliver eat & drink?
My name is Oliver. I must admit that I am a very difficult customer for restaurants. Normally, I prefer homecooked meals since I work as a chef at home, but that does not mean I skip over Ho Chi Minh City's fantastic food culture. Everywhere you turn in this city, you can find mouthwatering food, from little booths on the sidewalk to fancy restaurants. Ho Chi Minh City is the best place to sample the incredible regional variations in Vietnamese cuisine between the north, the center, and the south because it draws residents from all over Vietnam. The international cuisine available in every district of Ho Chi Minh City is another thing I adore about it. So, let's check my list of places to eat and drink in Ho Chi Minh City: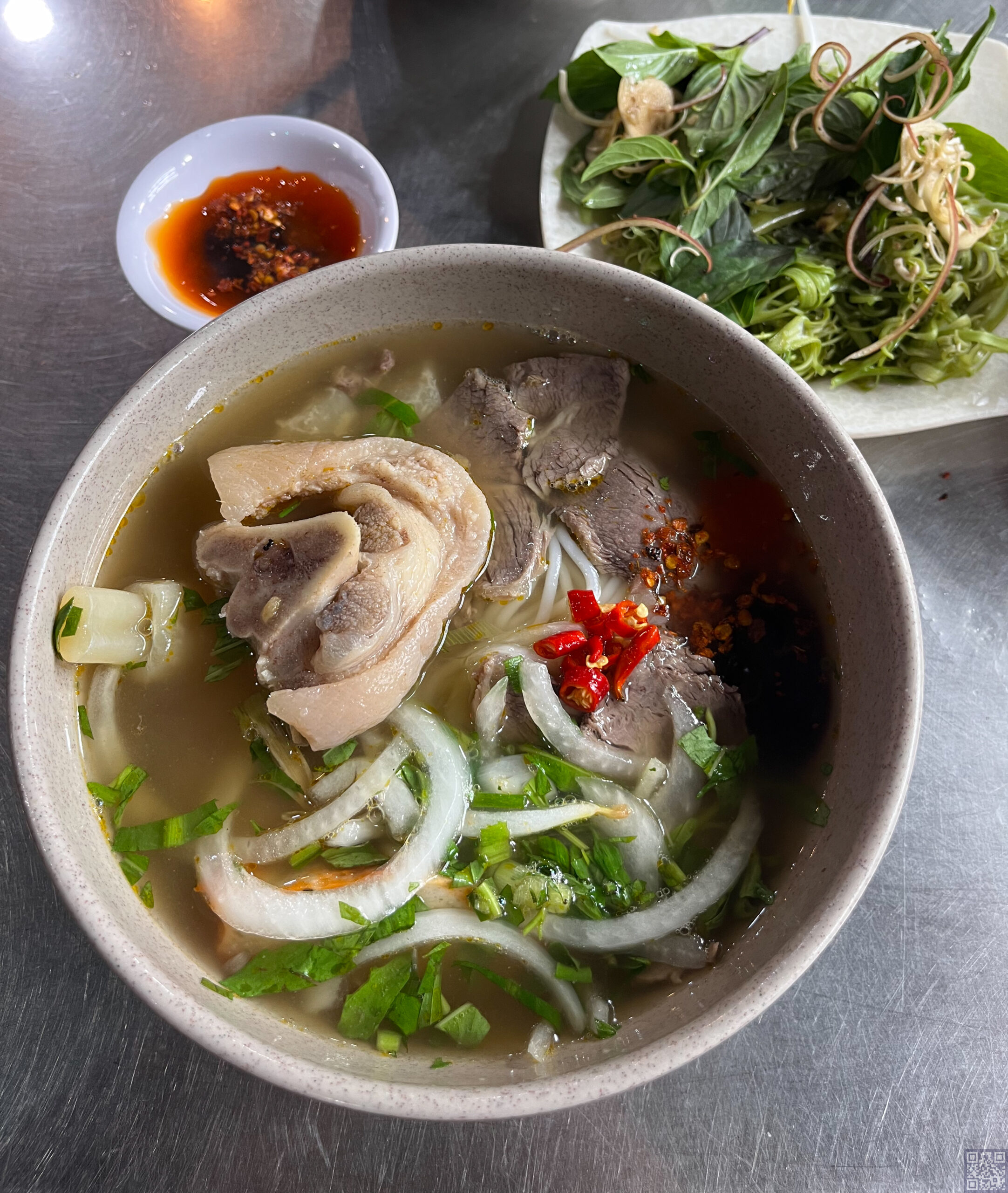 Vietnamese Food: Kim Hương Beef Noodle Soup Restaurant have one of the best Bun Bo bowl, they also let you order the veggies for free. I also enjoy sharing a Huynh Hoa Bread with my partner since the bread is too big for me.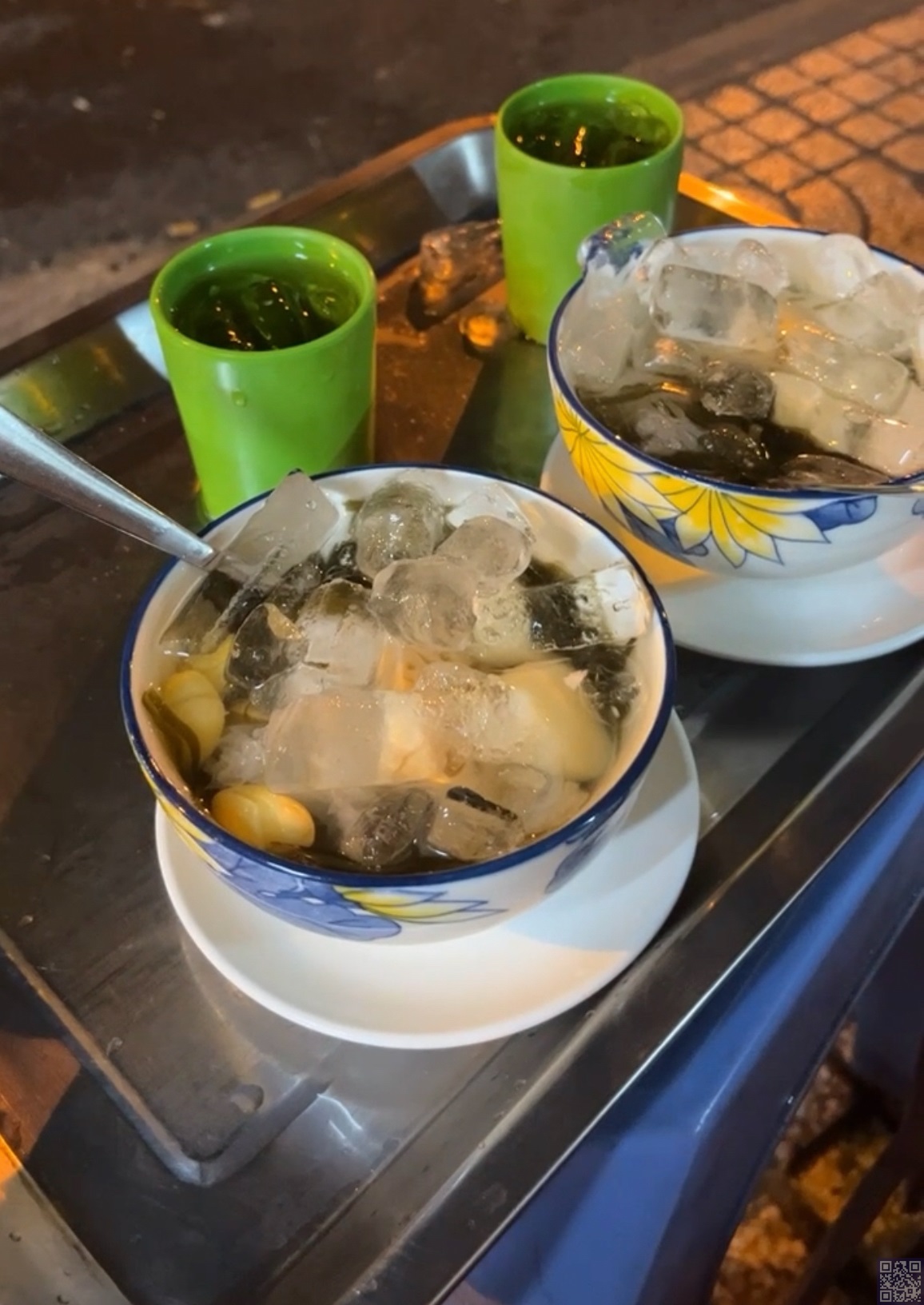 Chinese Food: One of the town's most original Chinese restaurants is Cửu Long Quán. You will have to book in advance and they only keep the table for 15 minutes. After having dinner there, I really like to have Chinese Sweet Dessert at Chè Tường Phong; they have delicious Chinese sweet soup dessert and also comes with adventure option, which is egg sweet soup dessert. 
Korean: If you ask me where to eat Korean food, I'd say you can find it all over this city. But if you ask me, "Where do you eat authentic Korean food, Oliver?" I would recommend you to try Kyung Bok Gung.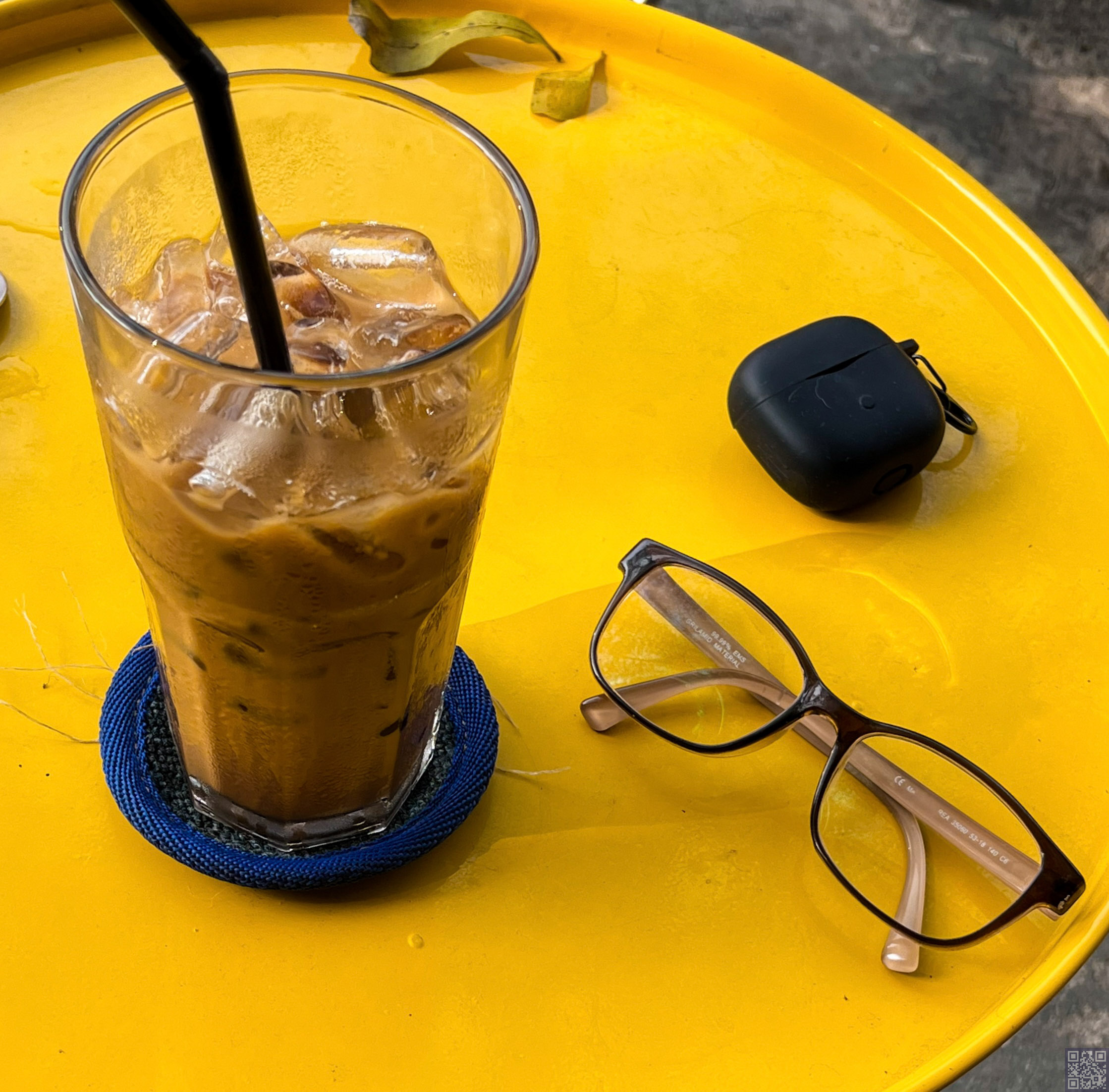 Coffee: In Ho Chi Minh, coffee is more than simply a beverage—it's a way of life. "Ca phe sua da" can be found everywhere, from a small side street coffee shop to the premium one with a view. For me, I always enjoy my coffee time with my dog at Dolphin Thao Dien. This coffeeshop has really good vibes and the coffee is nice.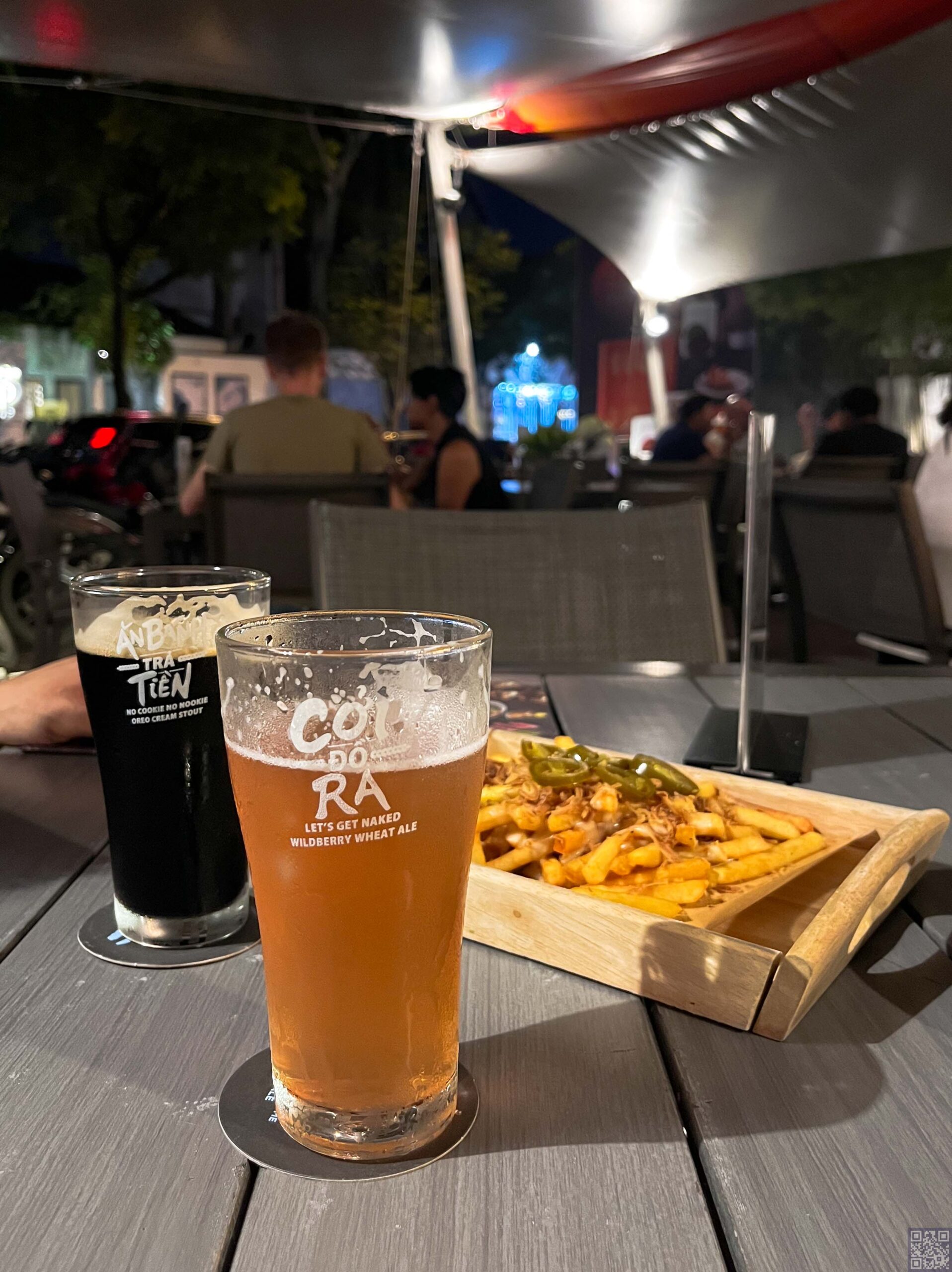 Beer&Cocktail: As with coffee, you may find beer everywhere in Ho Chi Minh. For me, Le Café des Stagiaires – Saigon has one of the best spots to enjoy a beer while watching the sunset. During nighttime, I like to go to BiaCraft Xuan Thuy. BiaCraft has great variety of beers, also include Oreo Beer if you want to try it. For cocktails, my favorite place is Summer Experiment. It's not just a random bar, it's "Summer Experiment – The taste of summer".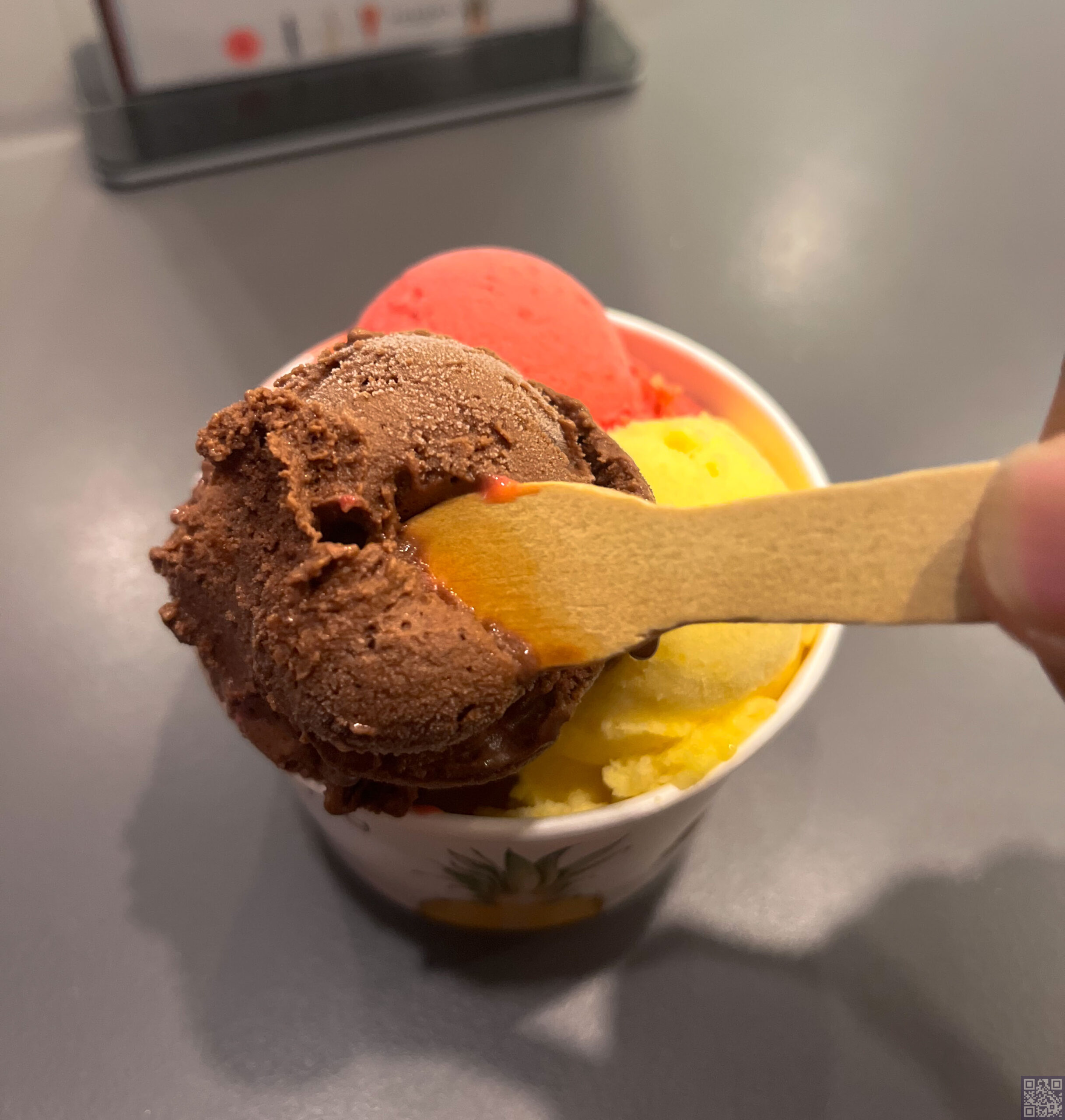 Ice Cream: Østerberg Ice Cream brings me joy every time I get there. The ice cream is flavorful, and the aroma inside this small ice cream shop is wonderful.
Where does Tigit Bo eat?
Hi I'm Bo, and I'm not really a guy who goes out to eat so I can't really give you guys a firm location, but there are a few dishes that I would like to introduce to you.
Grilled rabbit: For me, the best is seasoning with fresh chili sauce, It has an unmistakable light sweetness in between the burn from the sauce and you can feel the tenderness of the meat.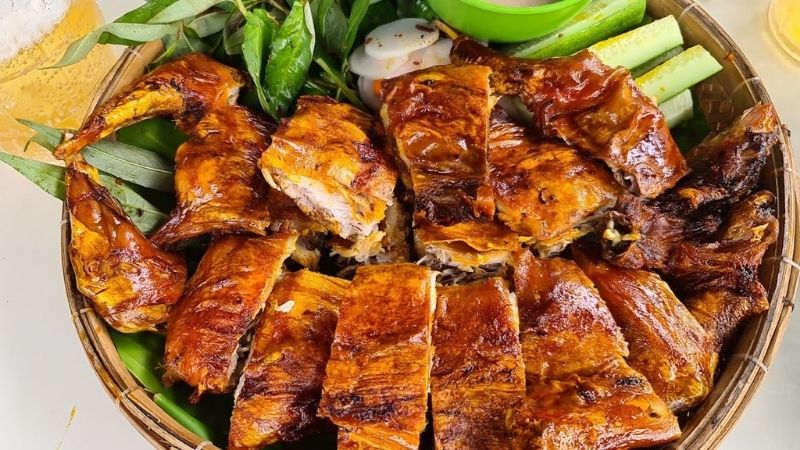 Snake: My favourite way will be to stir-fry with minced lemongrass, chilli, green onions, garlic, nước mắm, and eat with prawn crackers or rice. You can feel the fiber in the meat and the strong aroma from the seasoning.