Reading Time:
5
minutes
A new addition to local tourism
I'm going to talk about a recent trend in local tourism; the influx of glamping culture. At Tigit, we get a lot of questions about the accessibility of camping in Vietnam. I will try to avoid a scathing review and to come across as a nature snob, but here is my take on camping and glamping in Vietnam. If you disagree, show me your best campsites in Vietnam!
What is 'glamping'? It's a combination of 'glamorous' and 'camping'. Best explained as fancy campsites. Even the name itself conjures up instant judgment for me. There's nothing glamorous about squatting behind a tree, why try and make it so? The truth is, Vietnam has skipped the idea of camping altogether and moved straight to glamping.
The Rise of glamping sites in Vietnam
Vietnam saw a huge rise in glamping tourism during the corona pandemic. Closed borders in Vietnam urged a lot of tour companies to think outside the box, and cash in on the situation. Glamping became a popular alternative to travel, and it certainly helped that the idea of escaping to nature was packaged as an escape from the virus infecting the cities.
I've noticed camping is glamping here, and vice versa, there's no difference between the definitions. Even when a campsite is called a campsite, the photos depict a comfortable caravan park-style holiday like below.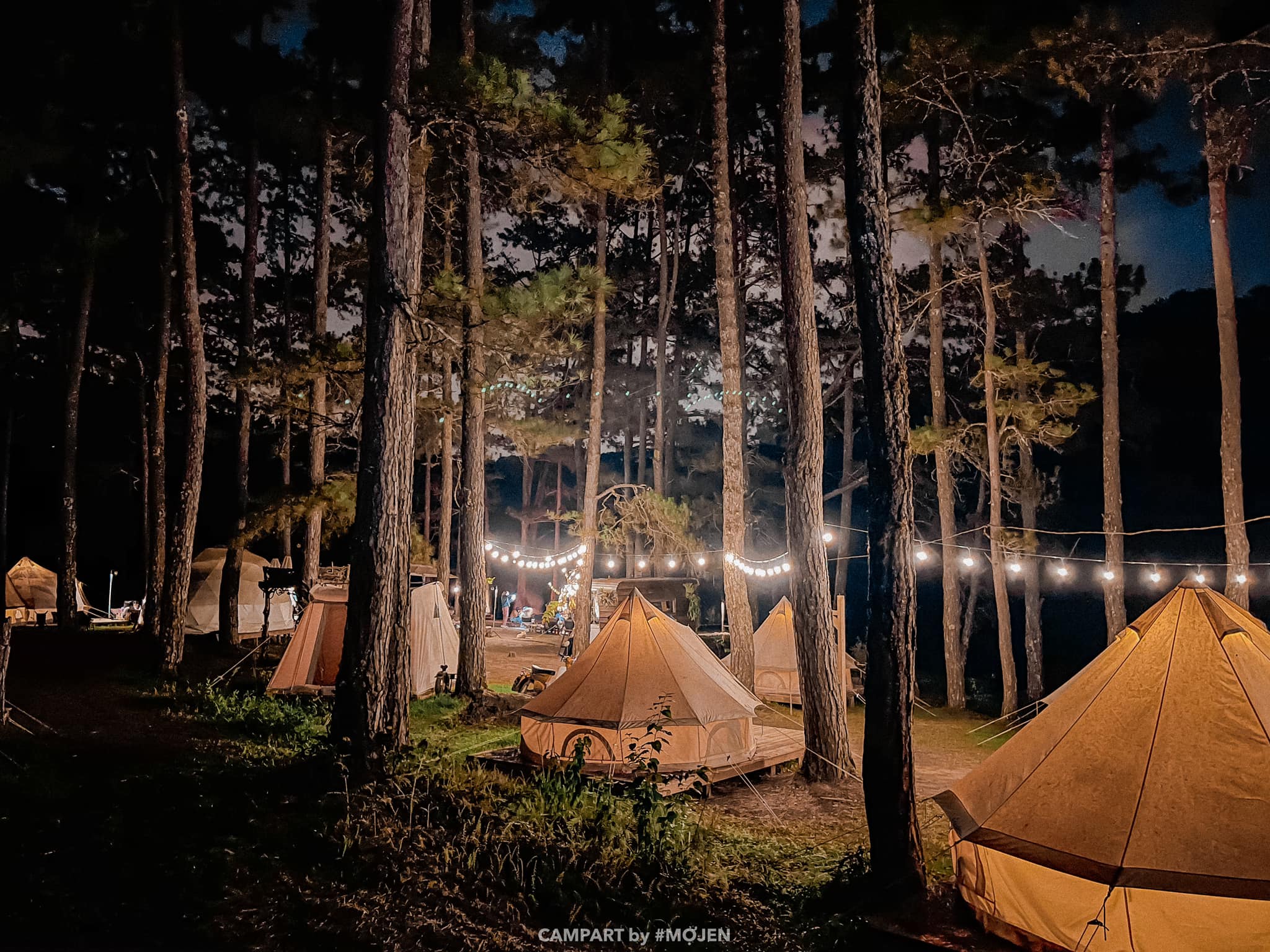 My ideal campsite vs. the reality in Vietnam
I come from Australia and spent the majority of my childhood 'out bush'. For me, camping is a self-sufficient experience, needing pre-planning and preparation. Like playing a survival game, albeit on easy mode. What fun. The idea of wild camping can most definitely be done in Vietnam, but if you're trying to combine camping with a motorbike trip, you're making a lot of work for yourself. Carrying camping gear up and down Vietnam on a motorbike is cumbersome. The majority of campsites in Vietnam also prohibit you from setting up your own tent, but make you rent one of theirs.
My friends and I have a regular camp spot only 80 kms north of Ho Chi Minh. We load up the bikes, take our time on the ride there, take our time setting up camp and finally, relax. This is a (rewarding!) mission in itself, I cannot imagine trying to carry this gear for a 10+ day trip around Vietnam. Any delays in your day could have you arriving to your campsite after sunset. So I guess the alternative is to book a tent at a public campsite.
Keep in mind, Vietnamese expectations of 'camping' are a little more high-maintenance, and this is where tour companies make bank. It does make sense that city folk will need some guidance on how to 'rough it', but the Vietnamese glamping experience is in no way roughing it. Glamping culture, in my eyes, is selling a fake experience, an illusion of 'wild'. Perhaps because there's not many alternatives for what I call proper camping.
What glamping and camping actually look like in Vietnam; a mini festival complete with marquees, fairy lights, speakers, blow-up air mattresses and pillows, battery-powered fans, and the staple of local culture; karaoke.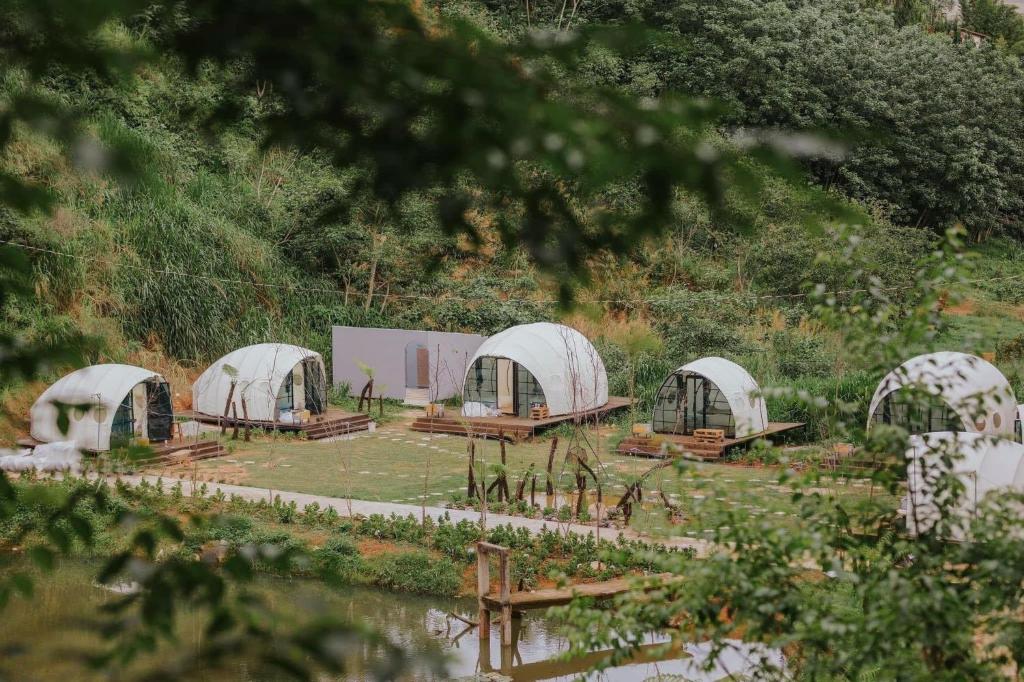 It's aesthetic, cute and insta-worthy. But it's not the average tourist's idea of getting back to nature. Firstly, the noise and light pollution is enough to strip the experience of anything natural. Then, there are the extreme levels of creature comforts (at some point, you may as well stay home). Lastly, the cost. Fresh air and starry skies aren't cheap in the glamping community. Most glamping packages start at 1 million vnd ($55usd) per night, whereas a local homestay is around 300,000vnd ($12usd). Why do I compare the homestay cost to glamping? I believe the tourist who's looking for camping is also looking for the authentic and raw cultural experience in Vietnam. You get this at homestays.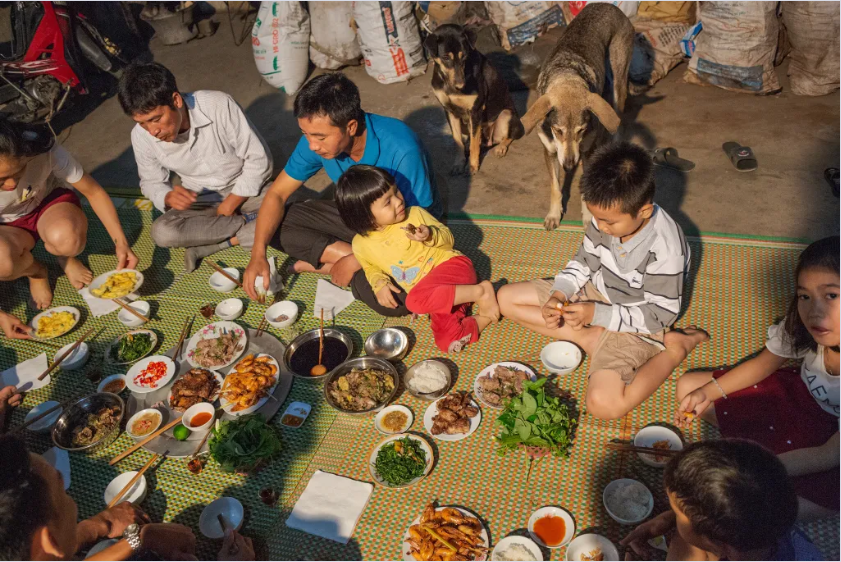 Who would enjoy this?
The target market seems to be middle-class Vietnamese families, looking for a safe and guided way to get down to earth. Most glamping spots come with sports activities reminiscent of summer camp. The intention is great, but the execution is a little misdirected with most local glamping sites eventually turning into typical street parties; endless beer drank on plastic chairs with a boombox to drown out any conversation. This isn't a new aspect of local tourism. Visit any waterfall on a Sunday to find a similar situation. It's culture and there's no fighting it. In fact, I enjoy the culture, and to do this I must drop my own expectations. If you can't beat them, join them.
I guess my whole point is camping in Vietnam is not what foreigners consider camping. If you're picking a campsite over a hostel or homestay because of 'authenticity', you will be sorely disappointed. A lot of people look at camping as moving away from the tourist hub and connecting with the land more. Unfortunately, the glamping culture is more of a bourgeoise, selfie stick and social media led movement. The glamp-sites may be amongst nature, but there's nothing natural about it. You're better off booking a trekking tour in the middle of your motorbike trip. Check out Tigit's article on Oxalis trekking tours here.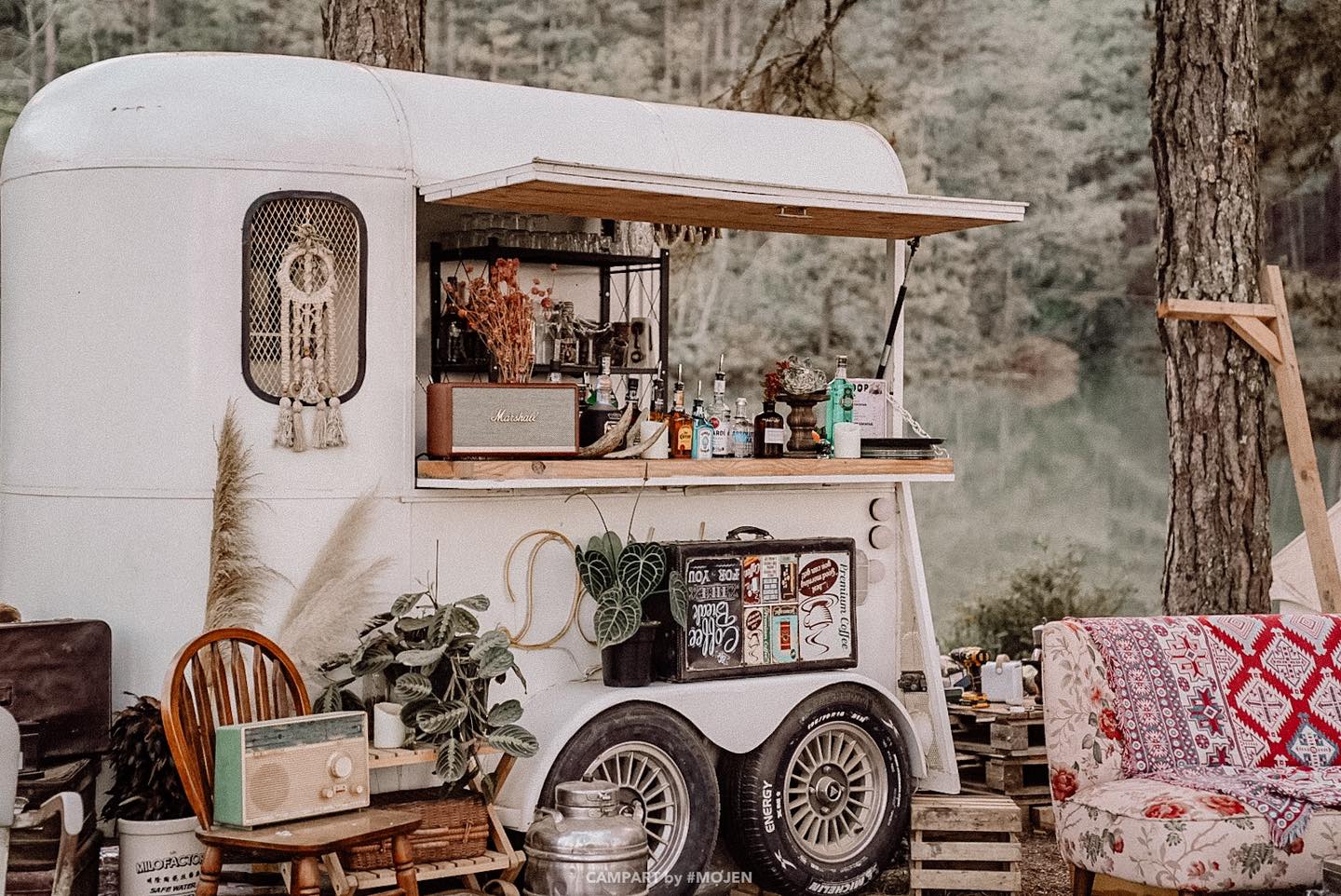 So, where are the authentic local experiences?
Homestays. Go rent a room from a local Vietnamese family, they'll invite you to cook, to eat, to drink, and partake in every other family activity you can imagine (fancy sourcing and slaying your own dinner?!). The hospitality is so genuine and language barriers are easily overcome. My personal favorite is Homestay Tay. Friends have suggested Cat Tien Bridge Homestay
An added bonus of a homestay is the owners are sincerely happy to host you, they've opened their homes to travelers. And there's no sugar coating day to day life at these homestays, you get an honest and open look into their lives.
To sum it up, glamping is a new generation of tourism in Vietnam. The homestays will give you the traditional experience.