The Honda CB 500x is the largest rental motorbike in Vietnam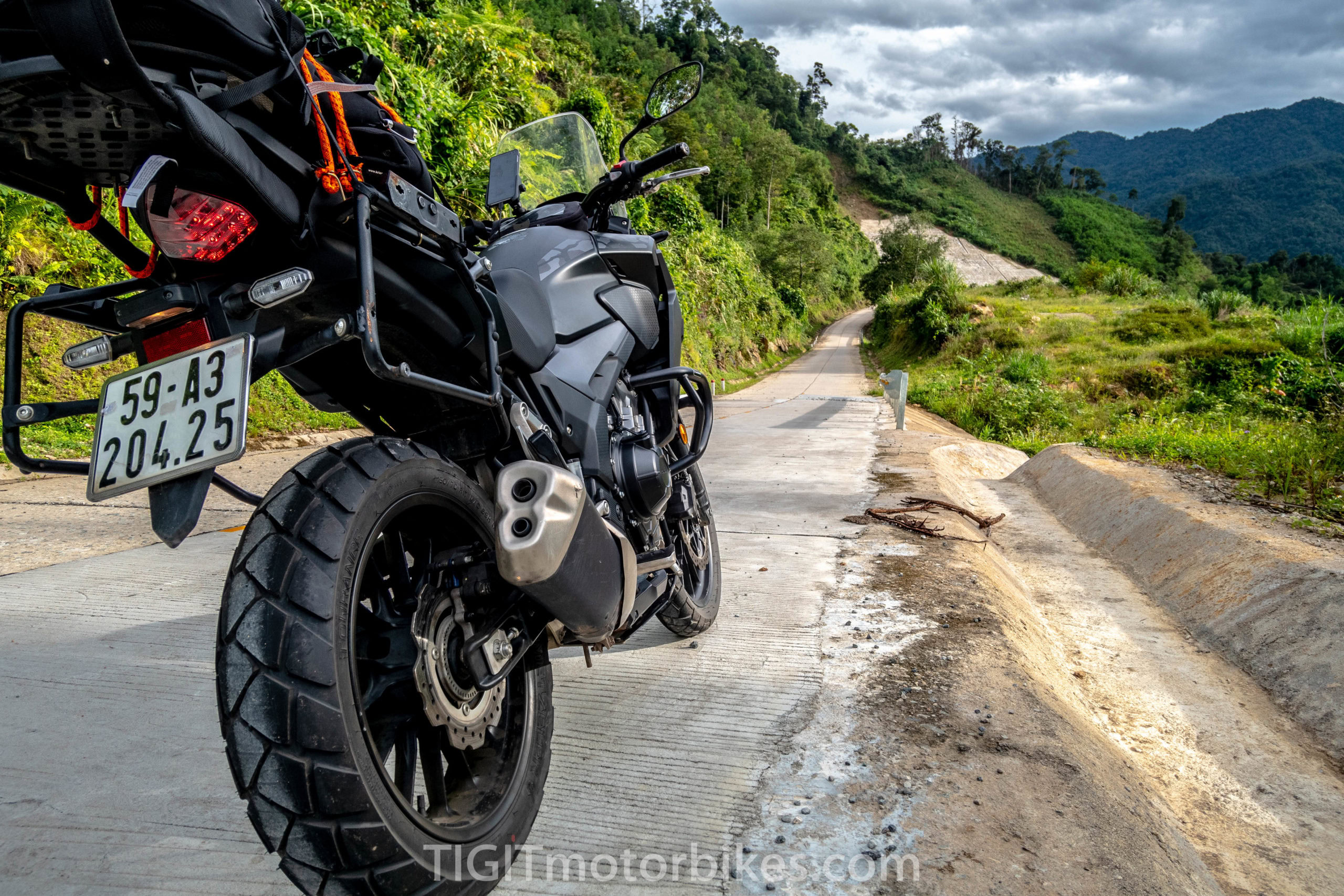 The Honda CB 500x is a comfortable mid-sized adventure motorbike. Perfect for the job of traveling Vietnam in style.  The Honda CB 500x has ABS breaking on both the front and back. A comfortable upright seating position, adventure kitted forks, and shocks with extra travel for hitting those potholes at speed. 
Honda CB 500x reliability and performance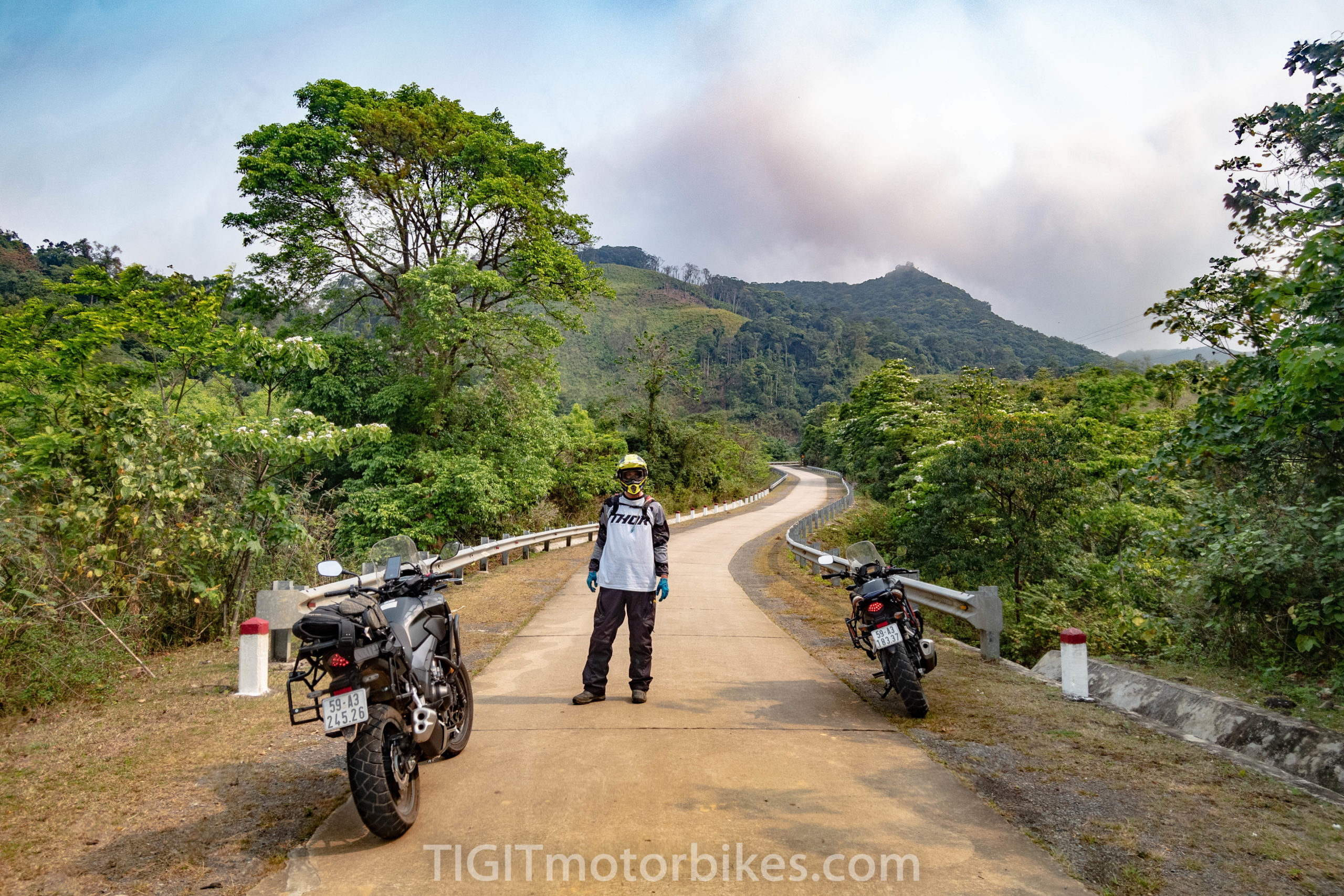 The Honda CB 500x is a smooth well finished machine. It looks stunningly beautiful, and it glides along effortlessly. The Honda CB 500x is the "large-capacity motorbike" that Tigit has chosen to invest money in. This is down to the performance, reliability, and overall customer feedback.
The luggage and pillion situation of the Honda CB 500x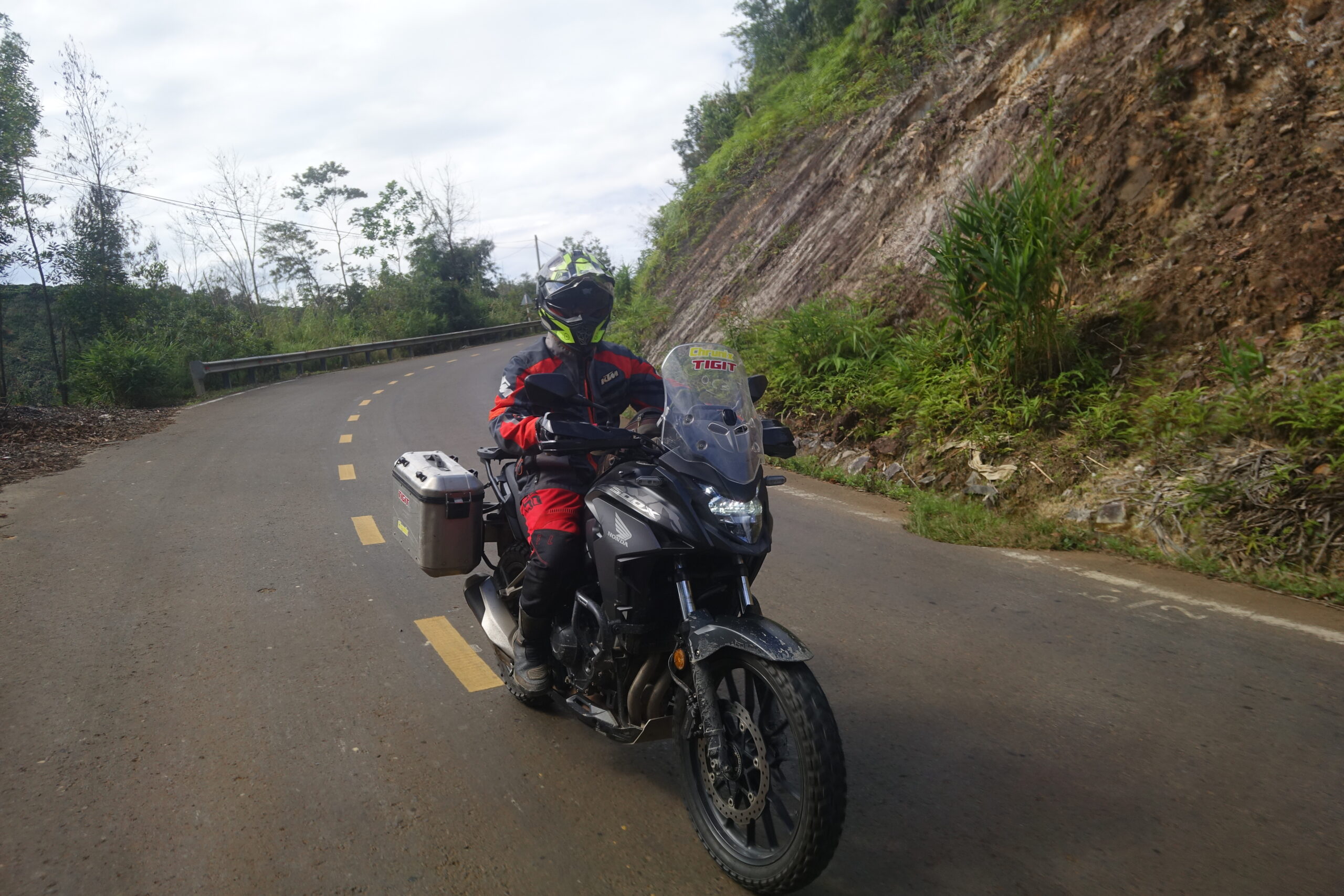 Tigit kits the Honda CB 500x with free 37 litre Givi Aluminium side boxes (per box, 2 x 37L). An optional top box can be rented through the booking platform. This motorbike is in our fleet for a traveler wanting something similar to what they may drive at home or for a comfy two-person cruise. However, this motorbike is way beyond the performance capabilities needed in Vietnam. Get this motorbike for comfort, safety, control, and stability. Not for speed or power.
The Honda CB 500x is a "do it all" mid sized adventure motorbike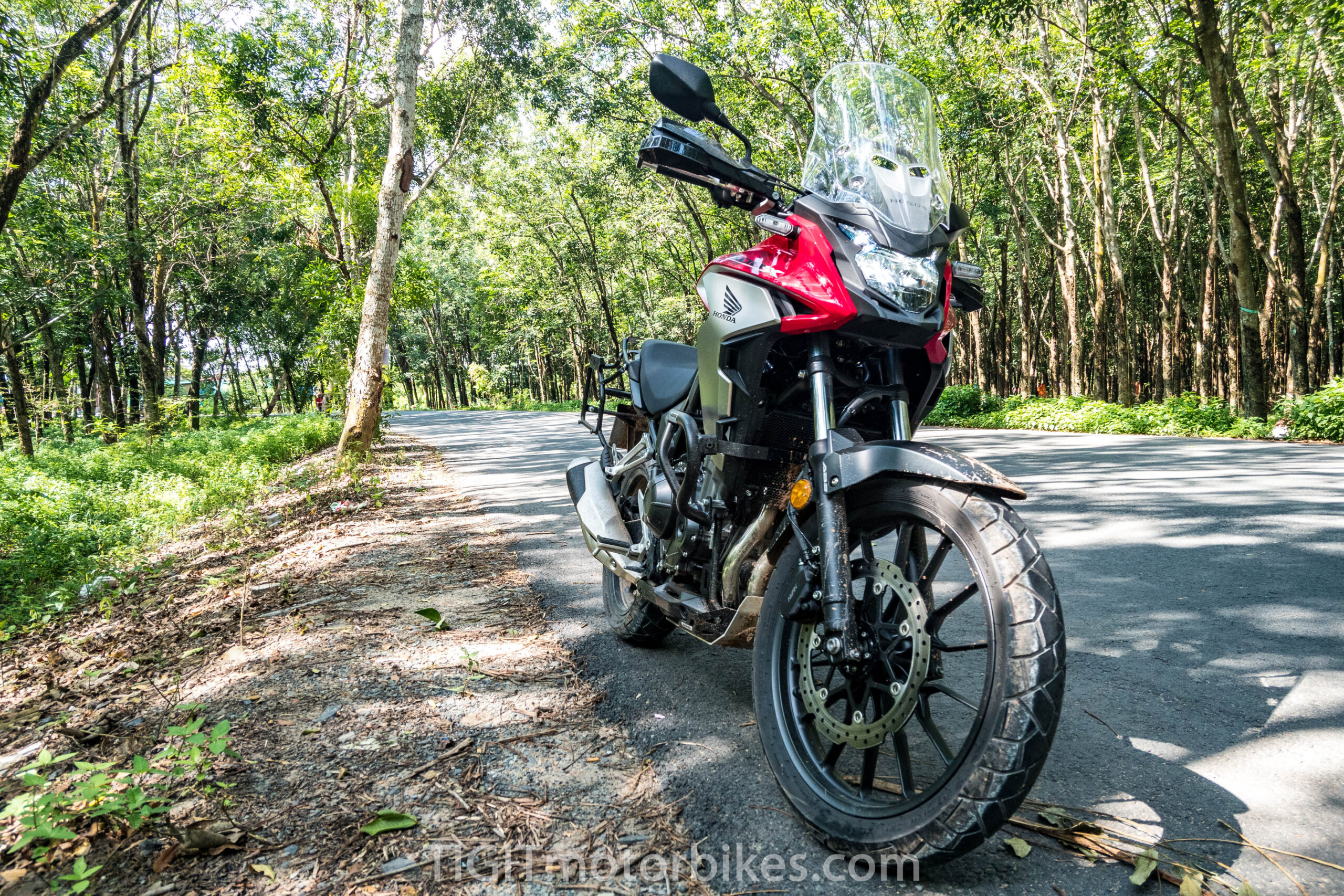 Internationally the Honda CB 500x would be seen as a mid-sized adventure motorbike. In Vietnam, however, it sees itself as a powerful, large-capacity machine that dominates the roads of Vietnam. We are finding riders of the CB 500x enjoying all riding styles, from casual road journeys to pushing their skills in the Vietnamese jungles. The motorbike appears to handle everything, to the point that a growing CB 500x community is being built around renting our CB's and then going on to buy one of their own. 
The Tires we put on the Honda CB 500x
Our tires are still all over the place, but as they wear out, we are equipping the Honda CB 500x with Metzeler Karoo Stree tires. Tigit Jon has found these to be the best value for money over distance while providing a 70/3o road to offroad feel.
The Honda CB 500x Givi box pictures