Reading Time:
7
minutes
Bui Vien walking street, famous for drunken backpackers taking in the atmosphere of the brightly lit city, is on the decline.
A normal evening  in Pham Ngu Lao ward will see plastic chairs all over the road with bars blasting ear splitting music. But the bright eyed foreigners who once flocked to the infamous ghetto are seeking other locations in Ho Chi Minh these days. 
Corona Virus has seen all the budget backpacker hotels and dorm rooms collapse or temporarily close their doors. This leaves companies sitting atop Trip Advisor or Hostelworld profiles with thousands of reviews but no legitimate draw for travellers.
When Vietnam opens its doors again in 2021 these big profile hostels will choose to move their establishments to more attractive areas.
Is this just a fanciful dream or will the main attractions for the backpackers actually move away from crusty old Bui Vien Street?
Read on, and I will reveal where the new backpacker street will be most likely located!
How has Bui Vien street changed over the years?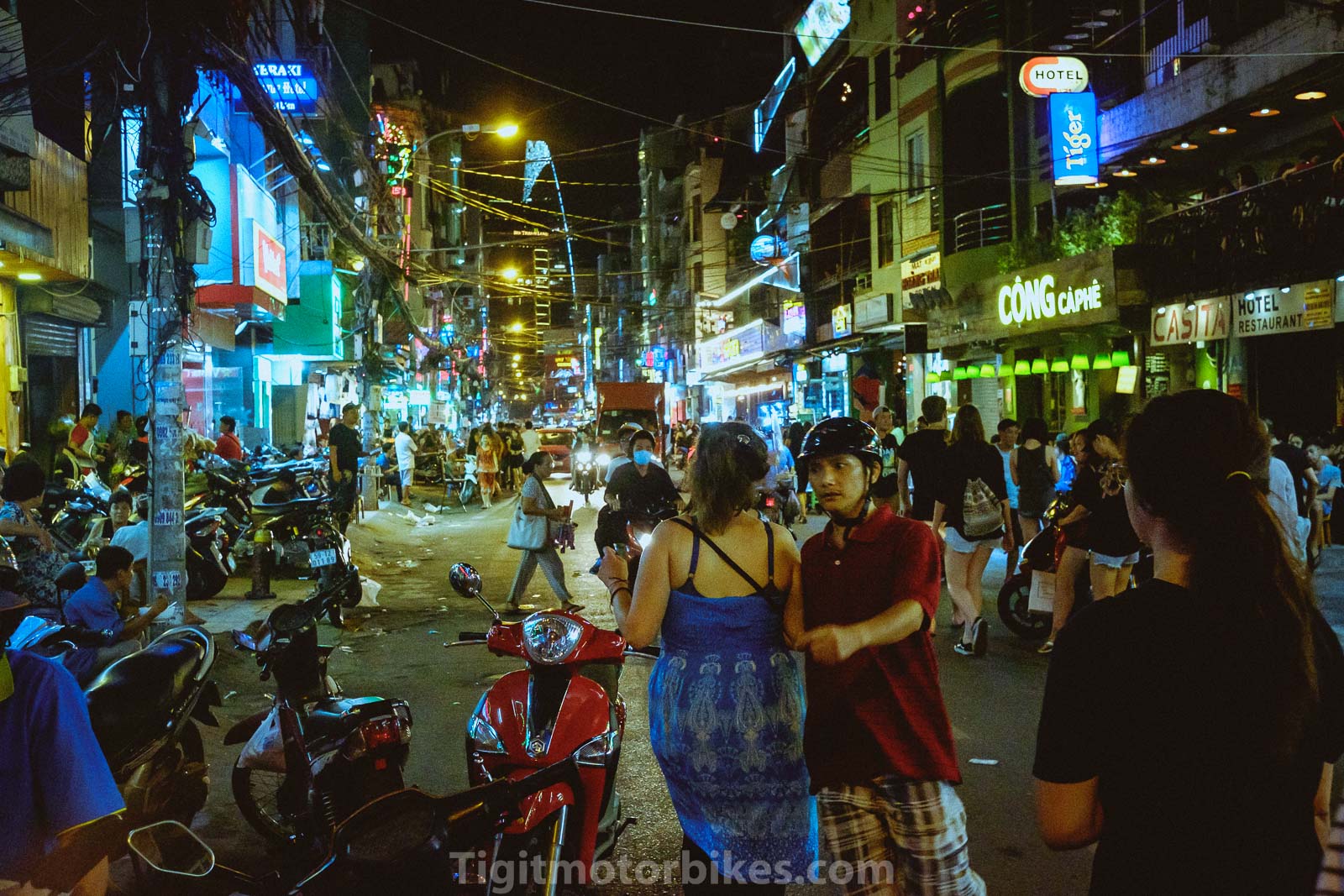 Go back ten years, and Bui Vien was a fairly run-down seedy street full of prostitute bars and ladyboys. Did anyone know that Do Quang Dau Street, just off of Bui Vien, used to be called "Lady Boy Lane"?
The street had electrical wires dangling like cobwebs from all around. Local bars battled for space with taxis down the paved road. The entire street was a disorganized, run down, seedy, disgusting mess. But it had lots and lots of character!
As the years went by the bars became larger and more commercial. The prostitute bars were replaced by establishments with young girls that were for looking at but not for touching. The dangling cobweb of wiring was removed and the streets widened.
The battle of cars vs plastic chair bars was resolved when the government finally announced Bui Vien as a walking street. Blue Xe Om's were replaced with much cleaner looking green Grab Drivers and the government put its foot down on the common iPhone-snatching robberies that were a daily occurrence on the backpacker street for unsuspecting new arrivals.
For better or for worse, Bui Vien changed.
Pre-Corona Virus days
Party hostels were getting bigger, and they started organizing internal bar crawls. The crawls would start in the hostel and move into the outside world where the hostel could control the flow of where their clientele were spending money. This allowed hostels to earn profits through commission deals with bars.
Bui Vien bars started to lose control of where the young backpackers were spending money. The bars were not good enough to attract the "flash packer" or the family traveler, and so the natural switch to the Vietnamese audience started taking place.
The bars got even bigger and started glittering themselves up with lighting that would turn the average person blind. This is contrary to what most foreigners like, which is an element of grunge and dinge to a bar setting. The music gets even louder, to the levels where no one can talk to each other (normal in Vietnamese parties), and eventually it gets to the point where foreigners feel disconnected with the Vietnamese style of partying. Even alcohol blasted backpackers are unlikely to enjoy the jaw-rattling Vietnamese party theme, and so the flow of backpacker spending money was very much under control of hostels and out of reach of Bui Vien bar owners.
Expat joints and the rise of Thao Dien
There was a brief period in Bui Vien's life where expat bars such as the Spotted Cow and Universal Bar thrived (both now dead). However, over time the expat bars found themselves located in Thao Dien , D2. Perhaps the most famous Thao Dien expat joint being the Buddha Bar which found itself wrapped up in plenty of CoronaVirus controversy.
Today Thao Dien is full of high quality western bars and restaurants, and in many ways is a foreigner city within a city. The Thao Dien area is home to nearly all of the international schools. It has luxury compounds full of houses and swimming pools as well as apartment complexes that cater specifically to foreigners regardless of budget and income. The key to Thao Dien area is that the bars and restaurants are exactly as they would be back home, and there is a range of options from the very cheap to the extremely expensive. Xuan Thuy Street is probably the closest resemblance of a backpacker street currently in Thao Dien. Lets see if any of these establishments manage to take advantage of the looming backpacker economy in search of a more business friendly environment. 
The rise of Binh Thanh area


Binh Thanh connects Thao Dien to districts one and three. It houses one of the newest and most impressive luxury enclaves in Ho Chi Minh City called Thu Thiem.  This is a predominately Vietnamese area with small fun streets surrounded by both slums and luxury. A rapidly changing and fascinating location that can't figure out if it is for the wealthy or for the poor. It is no surprise that it is gaining recognition onto the bar scene with a wonderful mix of foreigner and Vietnamese style partying and drinking. A full video can be seen here by "This is Saigon" which captures the location wonderfully.
Why a 'flashpacker' hostel might open in Thao Dien instead of Pham Ngu Lao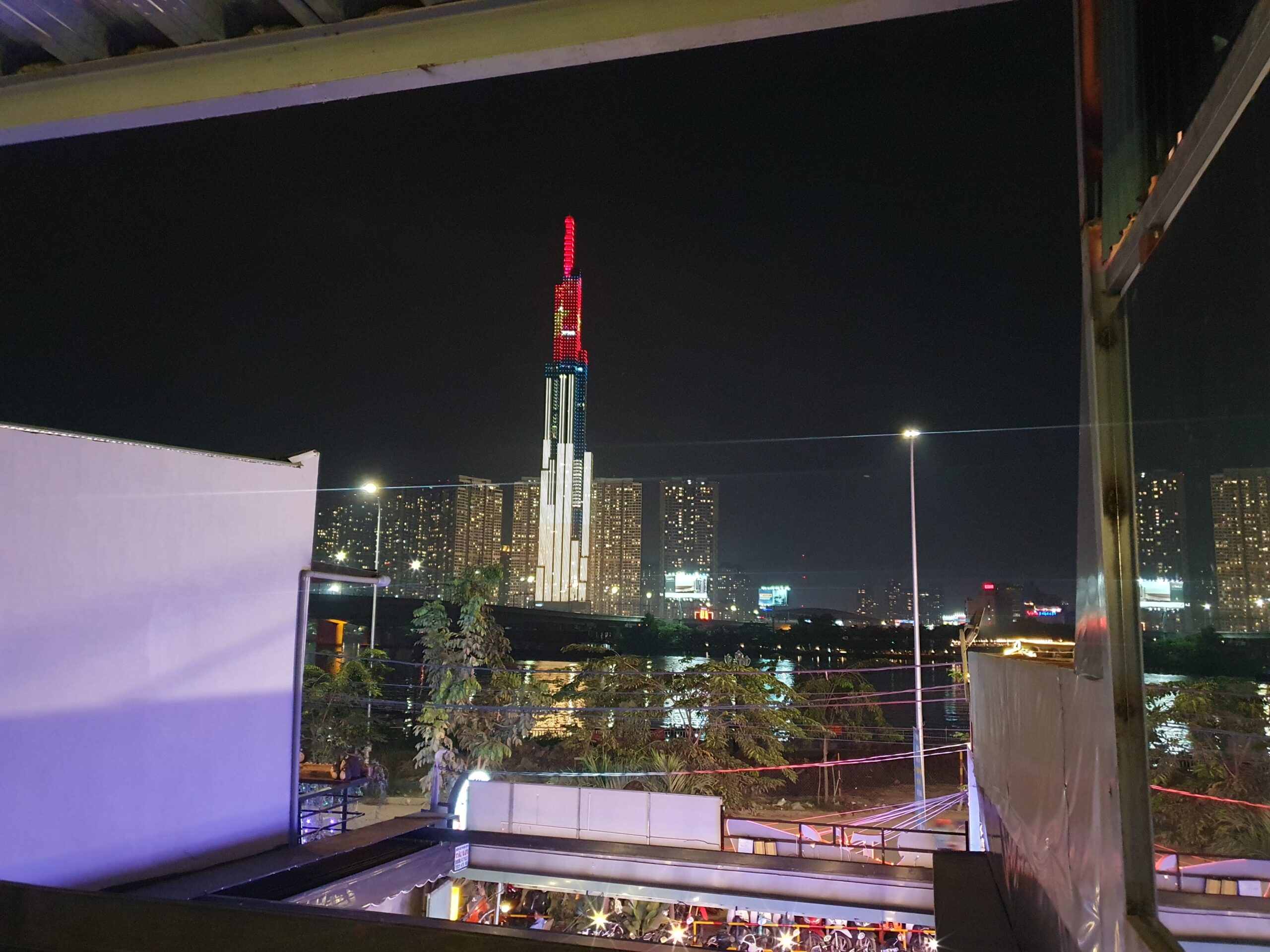 A well-run hostel in Thao Dien would have an early monopoly within the flashpacker realms. Giving the backpacker a chance to experience a western party in an environment they feel comfortable with. Businesses run primarily by foreigners, or Vietnamese who understands foreigner culture will develop long lasting business relationships between hostel and bar an easy one.
It is also vitally important for hostels to get backpackers away from the dirty cheap tour operators selling $4 Cu Chi tunnel tickets. 

The hostel can also finally escape the $3 hamburger filled with garbage meat, and start providing food and tours at prices that won't get them ripped apart by negative reviews.
This move from the run down slum of bad business practice in Bui Vien to the controlled environment of Thao Dien might be excellent for both good businessman and Vietnam as a country.
Vietnam has always been in a desperate need of a way of explaining to a traveler that a $4 tour is nothing more than a chance for the operator to make commission on street sales.
It's an uphill battle explaining that adecent hamburger should cost more than 60,000vnd. 
We had fun and some success at Tigit explaining to travelers why a $300 dollar Honda Win doesn't work. Now there is a chance for a party hostel to do the same!
Why a quality hostel would choose Binh Thanh over the current backpacker district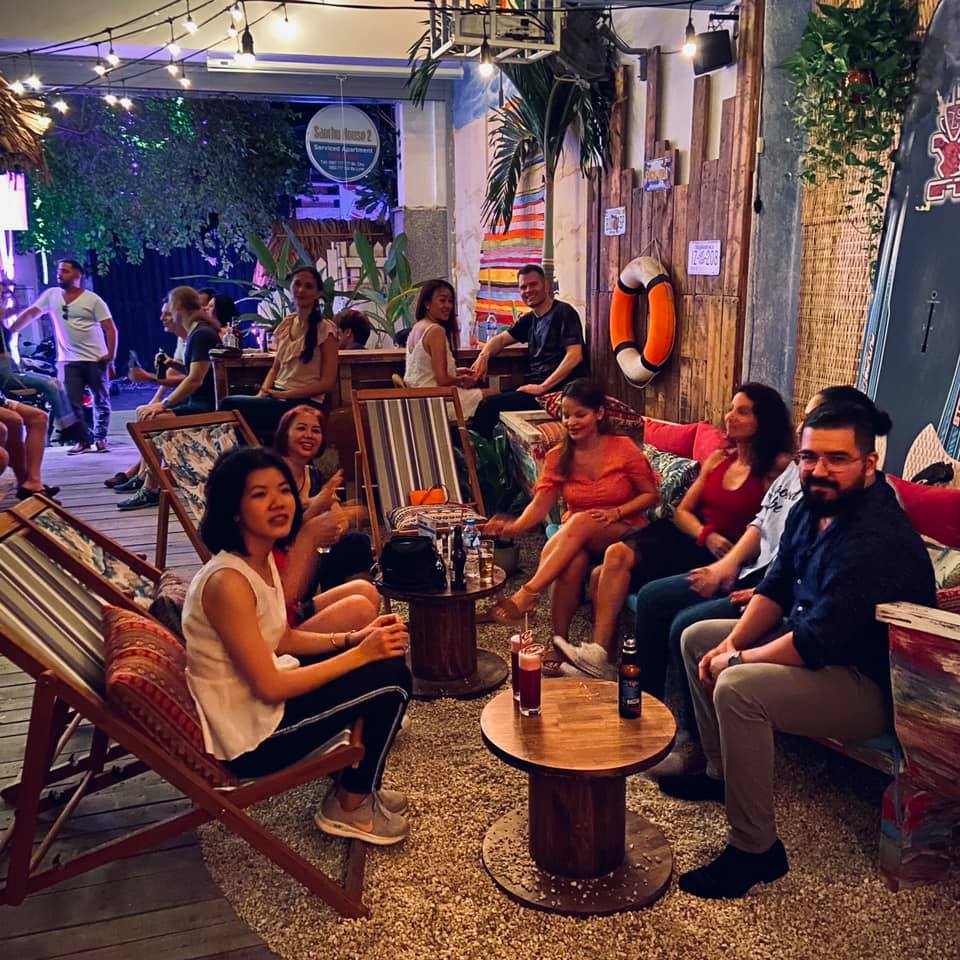 Binh Thanh has a wonderful mix of local and western styling. A traveler landing in the center of Thao Dien might be disappointed at the lack of a local atmosphere whereas Binh Thanh gives a hostel the chance to show off both styles of partying and culture. The Binh Thanh area possesses a genuine local flair and has the surroundings and setup of a nascent backpacker street scene. It is surrounded by both local Vietnamese restaurants and new foreigner restaurants that are taking advantage of the blending cultures (Italian and Japanese bars are equally present).
Binh Thanh also has the potential to overflow onto Truong Sa road which meanders for more than 10 kilometers up the side of the river and is the perfect setting for backpackers to enjoy a great sunset.
In a matter of minutes, the tucked away ward is a quick jump into district one where a traveler can find themselves in the heart of the Ho Chi Minh C.B.D. via Thu Thiem bridge. Adding to its favor, its only  a matter of time before this all connects directly into district 7.
I haven't seen anyone connect the dots in such obvious fashion so I feel like I am letting you in on a investors secret but Thu Thiem will also be the location of Saigon's new opera house and a proper football stadium. Not to mention the primary access hub to Saigon's new airport
A 'dirty backpacker' will finally have the chance to watch some quality football on their way from the airport to their hostel.
The current lack of short term accommodation in Thu Thiem and Thao Dien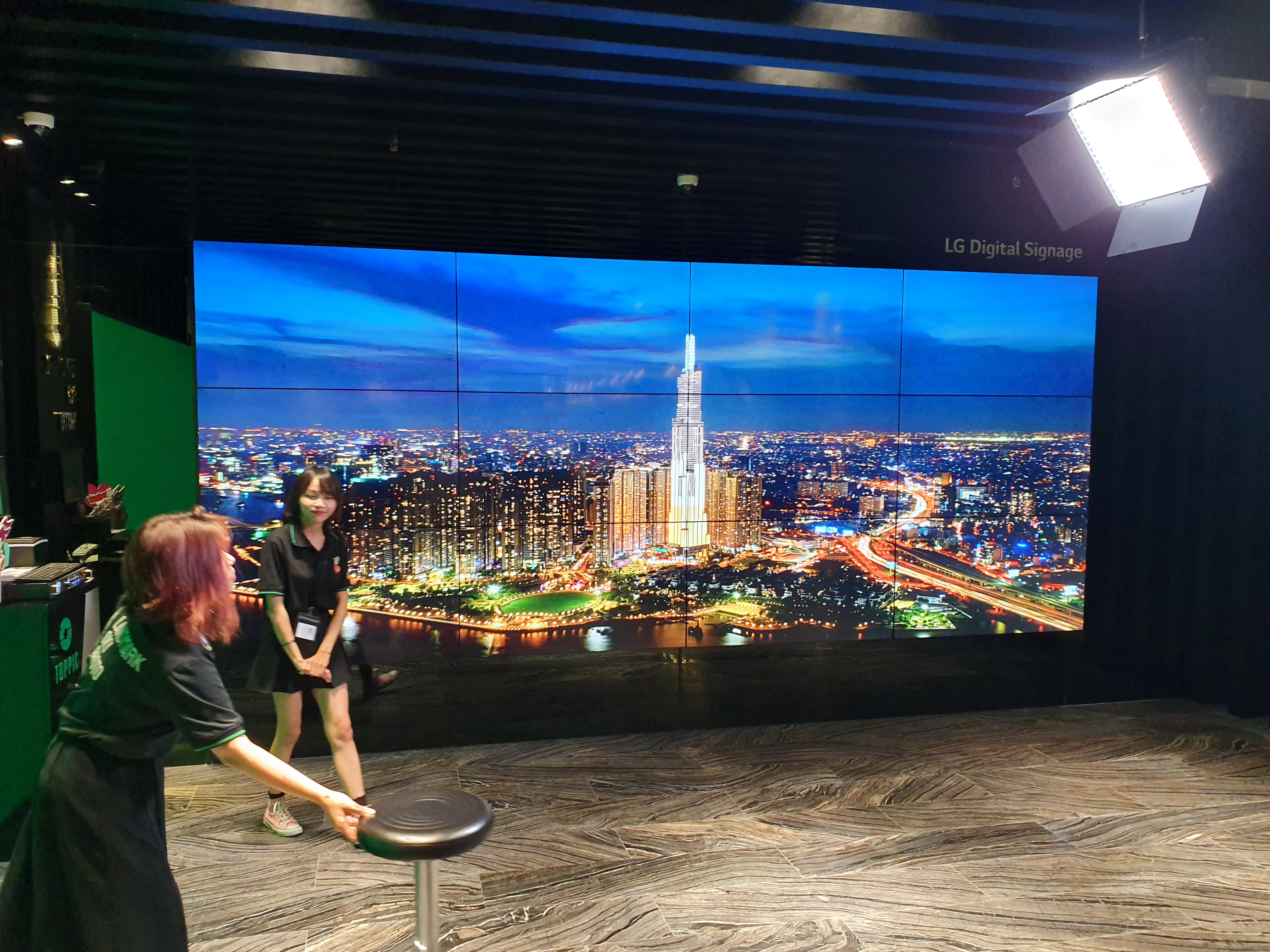 Both Thao Dien and Binh Thanh are severely lacking in the hotel department. They do however have plenty of AirBnb options, especially in the Vinhomes area. This also gives a traveller a taste of the middle-class life of Vietnam which, due to the insanely high 6% GDP growth, is increasingly more common.  Staying in this area couples well with the unknown tourist attraction of heading up the LandMark 81 tower.
Binh Thanh will be the new backpacker street
If you have the nuts I'd tell you to hand over your investment money now and set up your new grungy backpacker hostel in the Binh Thanh area. It's relatively cheap and begging for a business to come in all guns blazing to kickstart the new backpacker street. For now, I must sit and watch to see which hostel is going to make the power play.
Since the lack of tourists in Vietnam has left me with some free time to arm chair quarterback the cities urban development, feel free to leave your ideas in the comments below!