7-8 Day Da Nang Hanoi Big Bike Tour [CB500x]
All-inclusive tour
The Extra Mile Adventure
Summary
Experience a one of a kind Adventure motorbike tour on Honda CB 500x motorbikes. This is a city to city tour, starting in Danang and ending in Hanoi.
NOTE: You can also start in Hanoi and end in the Central Southern paradise of Da Nang.
The choice is yours!
Witness classic tourist sites whilst also going way off the normal circuit and onto the incredible Ho Chi Minh Road along the Laos border. The tour will show off the best that Vietnam has to offer from culture to food to incredible roads.
Tour Highlights
The Hai Van Pass
Hue Citadel
The Ho Chi Minh Road
Ninh Binh (Halong bay on rivers)
Classic culture of Mai Chau
Who this tour is for
Experienced mature riders wanting to see a great mix of culture and roads on the comfort of a full size all- terrain bike like the CB500x will enjoy this adventure. The Ho Chi Minh road and Hai Van pass are two of the most famous roads in Vietnam and internationally. The tour is primarily a road-based journey with moments of light adventure interspersed driving on gravel tracks and village backlanes. The Honda CB 500x is equipped with 37 litre aluminium Givi boxes making this the perfect tour people wanting to travel comfortably on a motorbike.
Tour Itinerary
Da Nang - Hue
We spend the morning driving through Hoa Ninh farmlands in the Da Nang countryside. These lead to a beautiful lake surrounded by rolling hills. There is some mild offroading in this section and we may take a pause to swim in the lake if we wish so.
We then head toward the Hai Van Pass, a famous pass in Vietnam, where we stop at the peak for lunch. This location presents some ruins which function as an observatory for the pass and great for pictures. There is an optional offroading loop around the Hai Van Pass.
We then head toward Hue City, the old imperial capital of Vietnam. We will drive through farmlands once more and stop by an imperial bridge before reaching the city. At the end of the day, we visit two royal tombs, impressive in size and beauty.
Hue - Khe Sanh
We spend part of the morning visiting the Imperial City which is a fortress in the center of the city. We will have an early lunch on the way out of the city to head west toward the Laos border and the famous Ho Chi Minh Trail. The ride takes us through small villages away from any urbanization. Once reaching the Ho Chi Minh Trail we will enjoy open and perfect meandering roads. We visit the Khe San combat base towards the end the day, this is the site of the bloodiest battle of the Vietnam War.
Khe Sanh -- Phong Nha
On this day we venture on perhaps the most stunning road of mountain views in all of Vietnam. This location hosts a remote national park and a perfect single lane paved road. Any driver would easily fall in love with this phenomenal strip of riding.
Phong Nha Rest Day (optional but recommended)
We can spend an entire day visiting some of the famous caves in Phong Nha National park. To name a few, The Paradise cave, Phong Nha cave, and the Dark cave.
Phong Nha - Hoang Mai
We depart from Phong Nha to continue along the Ho Chi Minh trail. The road will open into fast, flat, and straight highways. We take a detour through Ho Chi Minh native village before heading into the backroad farmland's territory. We finish the day in Hoang Mai to properly relax in a nice hotel with a swimming pool.
Hoang Mai - Ninh Binh
Departing from Hoang Mai for highway riding, perhaps a bit mundane but worth it, as we end up in the spectacular Ninh Binh. We can spend hours getting lost in the "Halong Bay on Land" dubbed as such for its limestone hills in between lakes and dirt roads. Authentic and ancient villages adorn the place with colorful houses and narrow roads along rivers. Overall, plenty of viewpoints and attractions. There is also an optional boat ride!
7 day tour - Ninh Binh to Hanoi (finish) - We take a back way into Hanoi
The final day brings us into historical Hanoi stopping at a lake for lunch.
Ninh to Pu Luong
We head north west toward the rice paddy area of Pu Luong. We drive on a single track mountain road across stunning scenery that will take your breath away. In Pu Luong we stay in a house on stilts, share and learn about the local culture.
Pu Luong to Hanoi
We head toward Mai Chau which is an up and coming tourist destination with a nice authentic market under stilt houses. We stop there for lunch. As an option we may visit the Mai Chau cave which consists of many hundreds of steps up a hill. The final drive to Hanoi is a simple one from Mai Chau, it is a very comfortable ride to access a large city and a final drive before saying our farewells.
Tour Prices
Prices are in USD
This is an all-inclusive tour
The standard bike for the tour is the Honda CB500X
All inclusive 7 days and 6 nights: 1,750 USD per person.
All inclusive 8 days and 7 nights: 2,000 USD per person.
Minimum 2 riders per tour.
Tour Info
Includes
Motorbike rental (Honda CB 500x with 37L boxes)
Fuel
English/French/Vietnamese/Spanish Speaking Guide
All meals, water and soft drinks
Accommodation in local home stays
Excludes
Motorbike damage
Beer and alcohol on tour
Personal health insurance
Tour Guide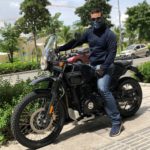 The Extra Mile Adventure
Tigit is partnered with The Extra Mile Adventure for use of multi lingual and experienced guides.
Fascinated by local culture and cuisine, Renzo is one of few expats to master the difficult Vietnamese language. Renzo is able to translate and display traditional Vietnam with his language skills and passion for food which will take travelers to places that are undiscovered and unique.
Also fluent in French, Spanish, English and a touch of Malay, Indonesian and Japanese, Renzo is the guide for the job for answering all those fascinating unanswered questions about different cultures.
Culture and language skills aside, Renzo runs The Extra Mile Premium Bike Rental service in Ho Chi Minh City. This has lead to an interest in providing motorbike related guided tours which dive deep into the countryside and stay distant from the standard tourist trails.
Renzo and his team will be the guides for your adventure.