2-3 day Mekong Motorbike Adventure
All-inclusive
The Extra Mile Adventure
Summary
The Mekong Motorbike Adventure sends you to the Mekong Delta driving through small towns and villages where you can appreciate the real life of the Vietnamese farmer. You will see a local floating market not yet exploited by tourism (as opposed to Can Tho's market) and have the chance to drive through a farmer's island with small paths in between fruits, vegetables and fish farms. Every house and homestay visited will offer you a comfortable experience to understand closely the local culture. Very few of these locations are currently exploited by massive tourism; English is almost impossible to hear and foreigners are very rarely seen.
Tour Highlights
Experience Vietnamese culture in the Mekong Delta
Drive on a mixture of road and small back lanes
Off the tourist trail and into unique areas of the Mekong
Local foods and homestays
Accommodation and food
We will sleep at local nameless homestays, and drive through uneven and small roads crossing several paddy fields and crops. We will eat the local food which is unavailable in other regions of the country. The food served will be typical dishes of the Mekong such as salty river fish grilled with local spices, vegetable and pork rolls with fish sauce, diversified vegetables and of course fruit platters varying depending on the season.
Should you want to be adventurous with the food, options such as duck embryo eggs, coconut silkworms or other specialties of Vietnam are also available. These need to be pre-ordered.
*Vegetarian food will need to be pre-booked. However, neither vegan nor
gluten-free options are possible.
Who this tour is for
The Mekong Motorbike Adventure is perfect for people with an interest in local culture and foods. This tours allow people to experience the non-touristy side of the Mekong delta, which is otherwise nearly impossible to see. If you enjoy an adventure activity then hop on a motorbike and experience the best of the Mekong delta. This tour is suitable for all motorbike skill sets and will hopefully provide a small challenge to the newer drivers out there! For everyone else, this is a casual motorbike trip with amazing people and foods!
Tour Itinerary
Bến Tre Province
Distance: ~150kms
Difficulty: Easy, only few very uneven roads.
10% highway, 60% small local roads and 30% dirt roads.
Drive to Bến Tre in early morning.
Drive through farmlands and scenic backroads
Reach Gò Công Town for lunch.
We take a few ferries and then a system of riverside backroads
Stay at a homestay in Bến Tre.
Have dinner at the homestay.
Sleep in at the homestay.
Tân Phong island
Distance: ~100kms
Difficulty: Moderate, some slim very uneven roads.
20% highway, 50% small roads and 30% dirt roads.
2 day Finish: Head to Long An province through the pineapple fields
before heading back to HCMC.
3 day tour extra: Make a complete tour of the Tân Phong island, a very natural and stunning location.
3 day tour extra: BBQ dinner in a remote field.
Have breakfast at the homestay.
Drive through Bến Tre's farms and fields.
Reach the island of Tân Phong island for lunch.
Drive around the island and pick up fruits around the gardens.
Cái Bè
Distance: ~110kms
Difficulty: Moderate, some slim very uneven roads.
20% highway, 50% small roads and 30% dirt roads.
This day starts with a full morning by boat. A unique and famous feature of the Mekong Delta is the floating markets. Nearly every tourist goes to Can Tho for the famous floating market, but it has been overrun by commercial tourism. We go to a local natural floating market with a diverse range of products. Very few tourists get to see this phenomenal floating market. The boat continues on to a industrial rice market (no tourists) and it's an opportunity to talk about the Vietnamese economy. We also go to a famous old house that has some of the oldest and most expensive wood in the country.
Have breakfast at the homestay.
We go to Cái Bé's floating market.
We see the commercial fruit floating market
We also see the industrial rice floating market
We visit the old houses and cruise the river on a private boat.
We buy the lunch ingredients at the market.
We come back for lunch to the homestay.
We return to HCMC in the evening through the pineapple fields.
Tour Prices
Prices are in VND
This is an all-inclusive tour
The standard bike for the tour is the Honda XR 150
All inclusive Package Mekong Motorbike Adventure
| | | |
| --- | --- | --- |
| BIKES |  2 day 1 night | 3 days 2 nights |
| Honda XR 150  | $300 / person | $450 / person |
| Honda CRF 15o | $330 / person | $495 / person |
| Honda CRF 250 | $350 / person | $525 / person |
| Honda CB500X | $400 / person | $600 / person |
Tour Info
Includes
Motorbike rental
English/French/Vietnamese/Spanish Speaking Guide
All meals, water and soft drinks
Accommodation in local home stays
Excludes
Motorbike damage
Beer and alcohol on tour
Personal health insurance
Tips and gratuity
Tour Guide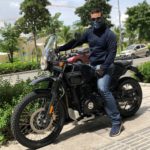 The Extra Mile Adventure
Tigit is partnered with The Extra Mile Adventure for use of multi lingual and experienced guides.
Fascinated by local culture and cuisine, Renzo is one of few expats to master the difficult Vietnamese language. Renzo is able to translate and display traditional Vietnam with his language skills and passion for food which will take travelers to places that are undiscovered and unique.
Also fluent in French, Spanish, English and a touch of Malay, Indonesian and Japanese, Renzo is the guide for the job for answering all those fascinating unanswered questions about different cultures.
Culture and language skills aside, Renzo runs The Extra Mile Premium Bike Rental service in Ho Chi Minh City. This has lead to an interest in providing motorbike related guided tours which dive deep into the countryside and stay distant from the standard tourist trails.
Renzo and his team will be the guides for your adventure.