Training Wheels for travelers and expats in Vietnam
All-Inclusive Tours
$30 per person
Sam Morgan
Summary
An important part of enjoying riding a motorbike from Tigit is doing so safely. It is often overlooked aspect in the bike rental market, particularly in S.E. Asia. As part of our comprehensive service, we also offer rider training, we tailor our training to the individual rider. Taking into account any existing motorcycle skills, we build on this and provide targeted training to get you on the road swiftly and safely.
During your training you will be taught all aspects of good safe riding practice, whether you are a complete beginner or an experienced rider who wants to know how to ride safely here in Vietnam, which is a vastly different experience than even the most proficient riders will have seen.
Many tourists and expats alike tend to shy away from riding a proper manual motorbike, in favour of mopeds and scooters, this is generally because of lack of knowledge, experience, skill and confidence. However, once you are a proficient rider on a full-size manual you will quickly discover that it is the only choice when touring and exploring.
We can provide training sessions on a one-to-one basis or for small groups, ideally no more than three people, focusing on quality not quantity.
There is no specific pass or fail test, we just want our customers to get the most out of their riding experience.
As with everything else we do, we pride ourselves on our high standards and offering exceptional service and value for money.
We have many customers who have years of experience riding motorcycles in their home country, who find that with just one session with Tigit teaches them a few things they have never had to encounter back home, giving them the additional confidence and knowledge to ride in Vietnam.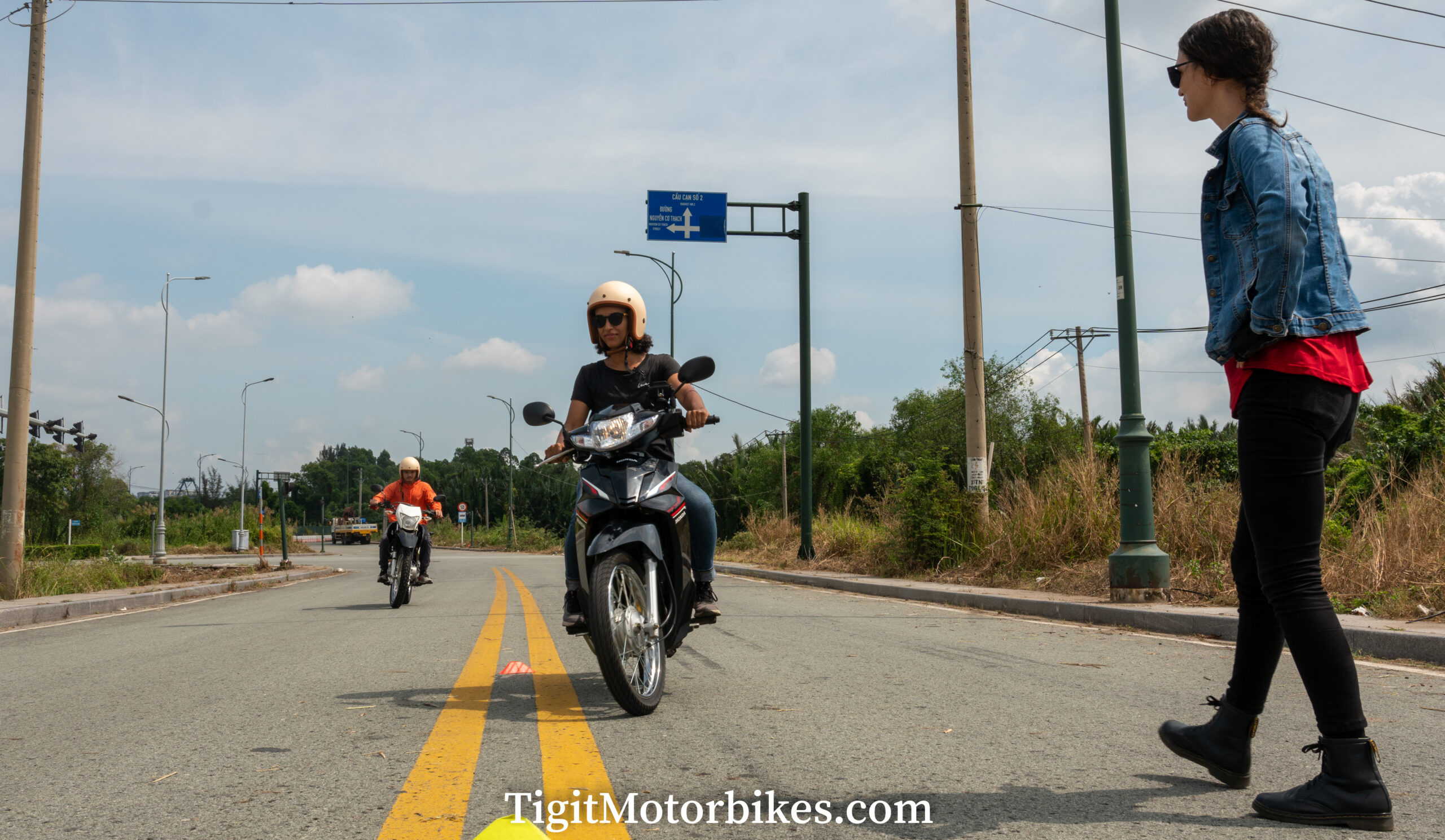 Tour Highlights
Our short courses, (generally 60 to 90 minutes is sufficient even for beginners) are all about teaching the skills needed to ride a moped or full-sized motorbike safely and competently. The focus is on safety and obtaining a level of competency that you can build upon when riding alone. You will also be taught how to handle the machine in the often-chaotic traffic conditions found here, making you a better and ultimately a safer rider. 
The course also helps to understand unique nuances of Vietnam traffic in rush hour. Recognising rider error in others can help you anticipate and avoid a collision ahead.
For the ambitious traveler, lessons also include safety skills needed for the open road. Such as different driving behaviours in small villages vs. busy highways, road positioning and vehicle hierarchy, as well as basic maintenance checks for long journeys.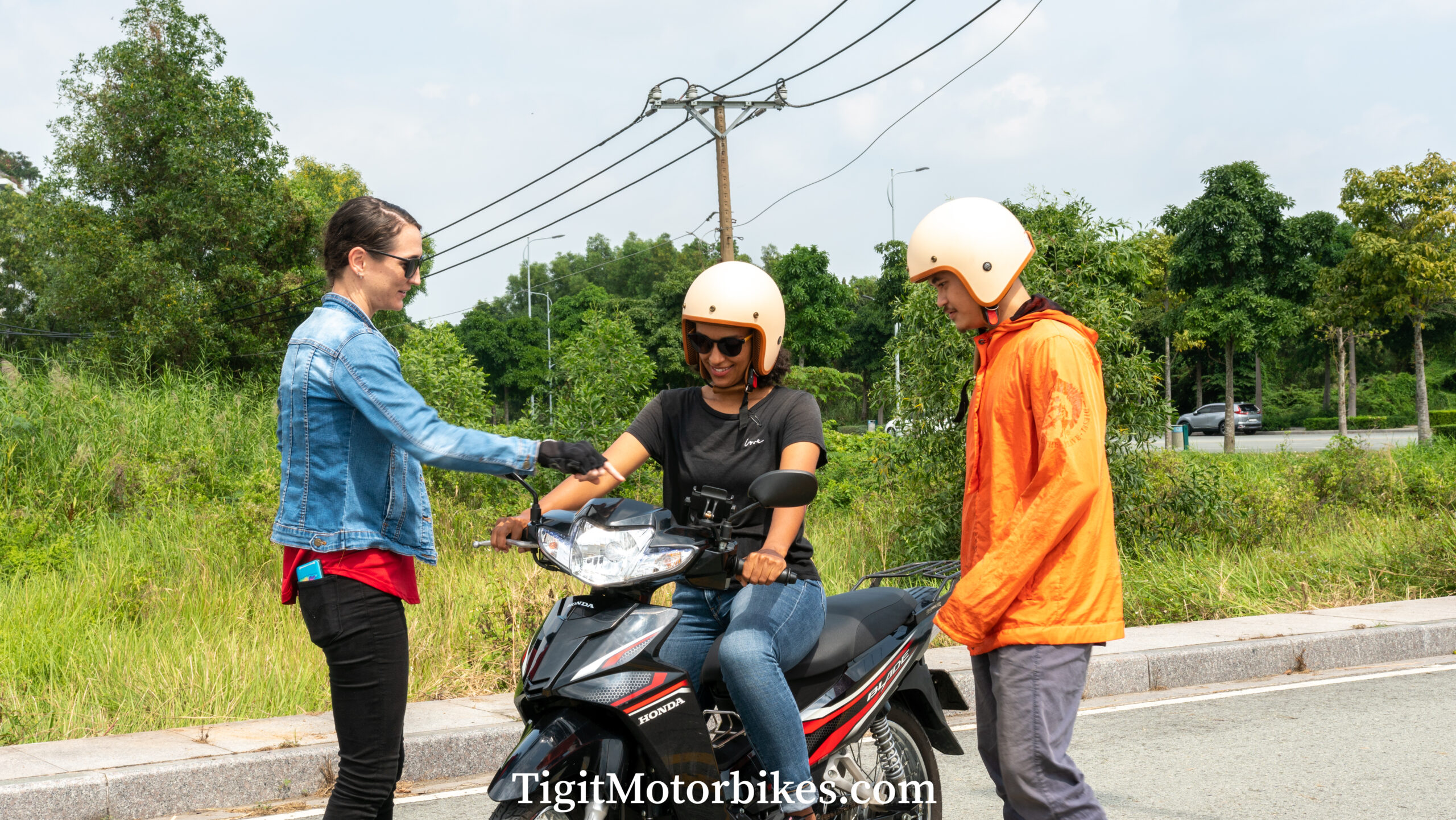 Who this tour is for
Each lesson can be catered to each student's individual goals, whether it be simple city driving or long distance road trips. All riders coming to travel Vietnam, or staying long enough to call it home, will benefit from these lessons.
These lessons are not for short term tourists who do not plan to rent from Tigit Motorbikes or travel Vietnam. This is not a travel experience for a bit of fun. This course should not be used as a cheaper alternative to motorcycle training from your home country. 
*Please note, we do not accept students who cannot ride a bicycle. This is a prerequisite for the lesson. Please be honest. It is very easy to spot a student who cannot balance on two wheels.
Tour Itinerary
Day
90 Minutes at Tigit Saigon
Send us an email with your desired time and date. We will reply to let you know when Sam is available.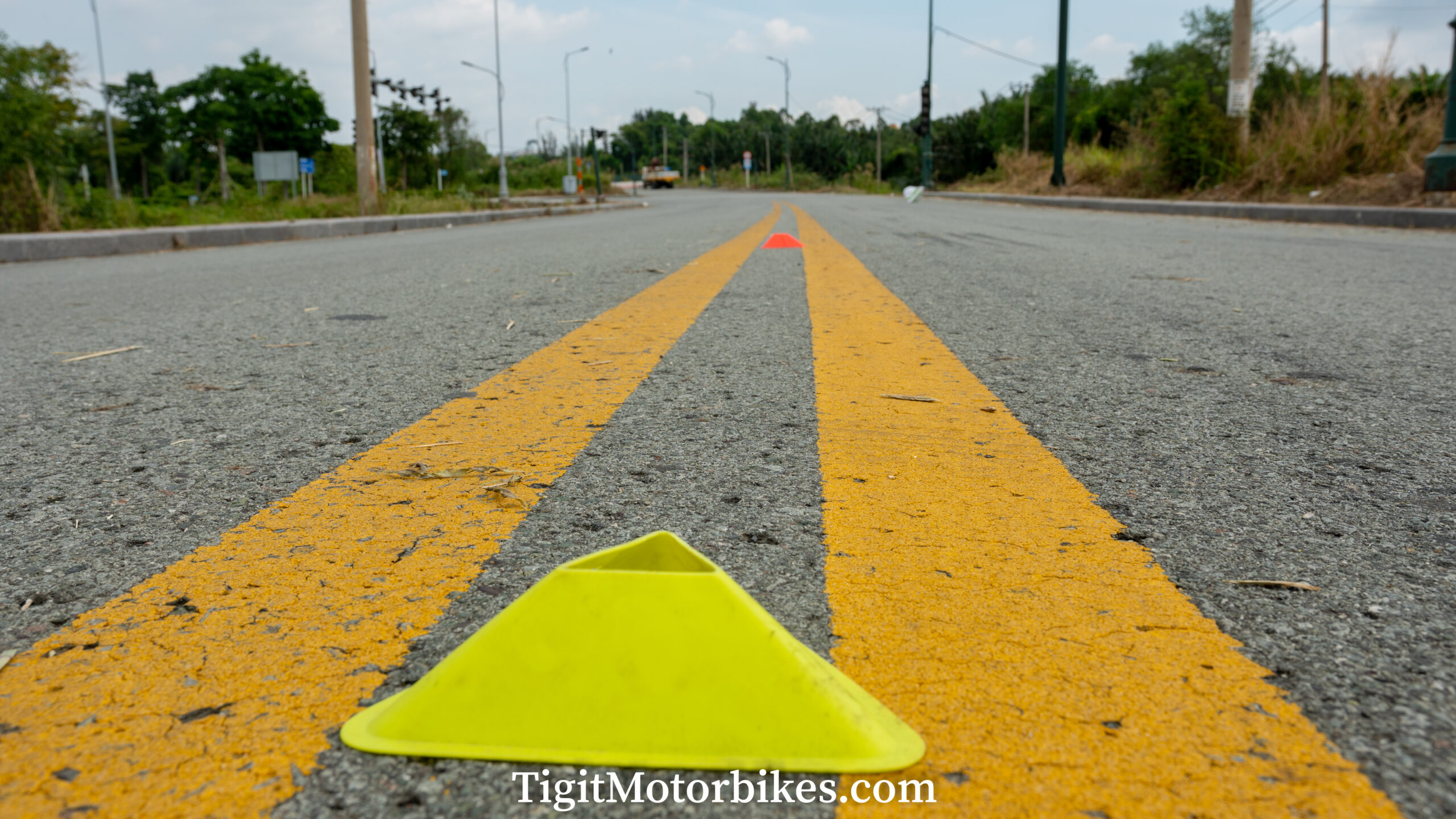 Tour Prices
Lessons with Sam are charged at 30USD for 90 minutes.
Tour Info
Includes
Motorbike rental
Australian teacher with 8 years experience in Vietnam
Many tips to help keep you safe on the roads in Vietnam
Tour Guide
Sam Morgan
Sam is an experienced rider from Brisbane, Australia. She has been riding for over 20 years, first starting in moto-trials at the age of 10. She has been riding in Vietnam for 8 years, both on and off-road, and from the top to the bottom of the country. Sam has a love for dirt bikes, and regularly competes in off-road races in Vietnam.
Check out her article on How to Drive a Bike in Vietnam