Reading Time:
8
minutes
Understand the market
There are two main markets in Vietnam for buying a motorbike.
The Chinese Motorbike market
The "real" motorbike second hand market
Getting a grips and understanding of these two markets is the most important part of buying a motorbike when in Vietnam.
The Chinese motorbike market
Chinese motorbikes are motorbikes that are made from unknown sources but have the Honda / Yamaha logos on them. New, they are around $600, and second hand they can be found anywhere from $150-400 depending on model.
The Chinese motorbike market is most famous for the "Honda Win", which isn't a Honda at all. It is a replica of an old pre 2000 Honda motorbike. Another commonly misunderstood motorbike is also the "Honda Cub", which is now made as a Chinese replica for around $550 (new).
Chinese motorbikes can not be maintained in official service centers. Leaving the owner relying on backstreet roadside mechanics. These mechanics are cheap, but their parts are also all Chinese which leaves the owner of the vehicle in a constant loop of regular and ongoing maintenance.
Locals sometimes opt for the Chinese motorbike as a very cheap purchase, coupled with gentle driving and the understanding of mechanic shop market prices. With knowledge of how to correctly operate a cheap Chinese motorcycle,  they can be a relatively efficient way of owning a set of wheels. Keep in mind the average salary in Vietnam is around $600 a month, meaning those $1000+ genuine Honda motorbikes are out of range for a huge part of Vietnam's population.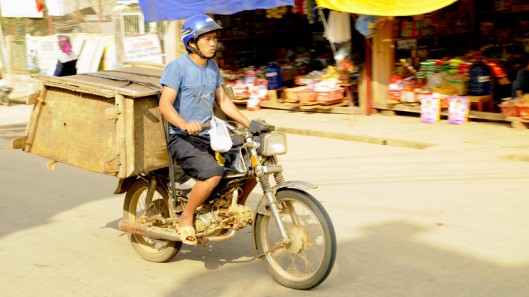 Chinese motorcycles have similar styling to the genuine Honda motorcycles, but this is about as far as the similarities go. To the trained eye, they are different shapes, different sizes, different weights and ultimately, completely different motorcycles. To the untrained eye, that "Honda Wave" logo is enough to cause huge confusion over the motorbike being genuine or being Chinese.
To further complicate the situation, it is common in Vietnam for genuine motorcycles to have a lifetime of maintenance in backstreet mechanic shops. This creates a genuine motorcycle frame, but the organs of a Chinese motorcycle. This again, can be seen in the Honda Cub world, and also the Honda Wave world.
Drive a Honda Wave into a genuine service center that has had a lifetime of Chinese maintenance, and the first thing the Honda Shop is going to do is tell you to rebuild the entire motorcycle.
The genuine motorbike market
Vietnam has service centers and stores marked as "Honda Head", "Yamaha Town" or "Suzuki". These shops will sell their own brand of motorbike and provide an attached mechanic service. The cheapest Honda Motorcycle (The Honda Wave Alpha), can be purchased for around $800.
The very bottom line of genuine Honda motorcycles will be around $400 on the second hand market. Generally though, second hand Honda motorcycles are $500 +
Unless you are in Vietnam for a quick holiday, you shouldn't be looking at the Chinese motorbike market. Genuine is the the right choice. From here, you look for the nearest official service center to your home, and use this as your primary mechanic shop. Trust in their service, most of them are good at what they do. Armed with this knowledge you can avoid the maintenance circle and trap of maintaining the motorbike in useless Chinese backstreet mechanic shops.
Choosing the right motorbike – The Brand
Honda
Honda dominate the Vietnamese market. They are also known globally as the bullet proof brand of reliable motorcycles. This is no different in Vietnam, and it is fair to say that if you want a motorbike that is going to be trouble free then Honda is the way to go. They also have the most service centers, the best service centers, and from our experience they have the most consistent service.
Yamaha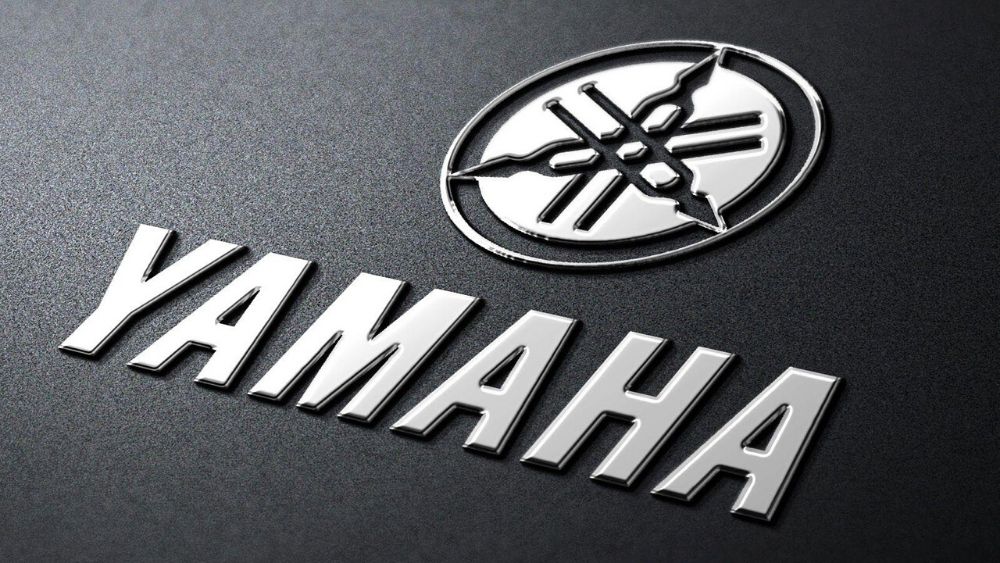 Yamaha is the second biggest brand in Vietnam. They also have service centers everywhere and overall are known to be excellent motorbikes. They are cheaper than Honda motorcycles, but from experience they are less reliable and more expensive to maintain.
However with Yamaha, you are often getting lighter or smaller models than the Honda equivalent. Yamaha tends to have softer suspension and more attention to detail when it comes to "cool" styling.
Suzuki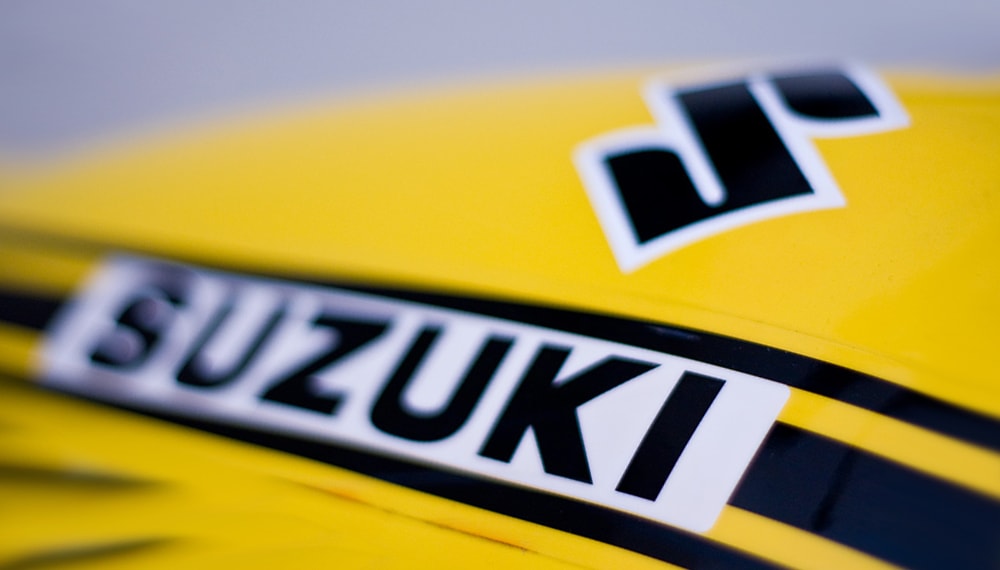 Suzuki tends to have motorbikes that are fun to drive. They are also in many ways the best value for money in terms of reliability to purchase prices. Suzuki unfortunately do not have many service centers, so maintaining these motorbikes properly can be difficult.
All the other brands
There are many motorcycle brands in Vietnam, Piaggio, SYM, BMW, Royal Enfield, Triumph, Ducati, Benelli, Kawasaki, KTM.
All the worlds brands are here, but unfortunately the variety of models they sell tends to be limited.
Choosing the right motorbike – The transmission
Semi – Automatic
The semi automatic is a motorbike that has gears but no clutch. They are the cheapest type of motorbike to buy, the most reliable and the cheapest to maintain. Semi Automatics are not hugely common around the globe, but in South East Asia they are the most popular motorbike type.
They have gears, but no clutch which means they can be driven like an automatic, and like a manual. They are great motorbikes to learn on and we have a video giving a tutorial on a Honda Blade Semi Automatic.
Pro – Cheap to buy, reliable, cheap to maintain, easy to drive, amazing fuel economy and often light in weight
Con – Little to no luggage space, slight jumpy driving (gear changes)
Common models – Honda Wave, Honda Blade, Honda Future, Yamaha Sirius, Yamaha Jupiter
Automatic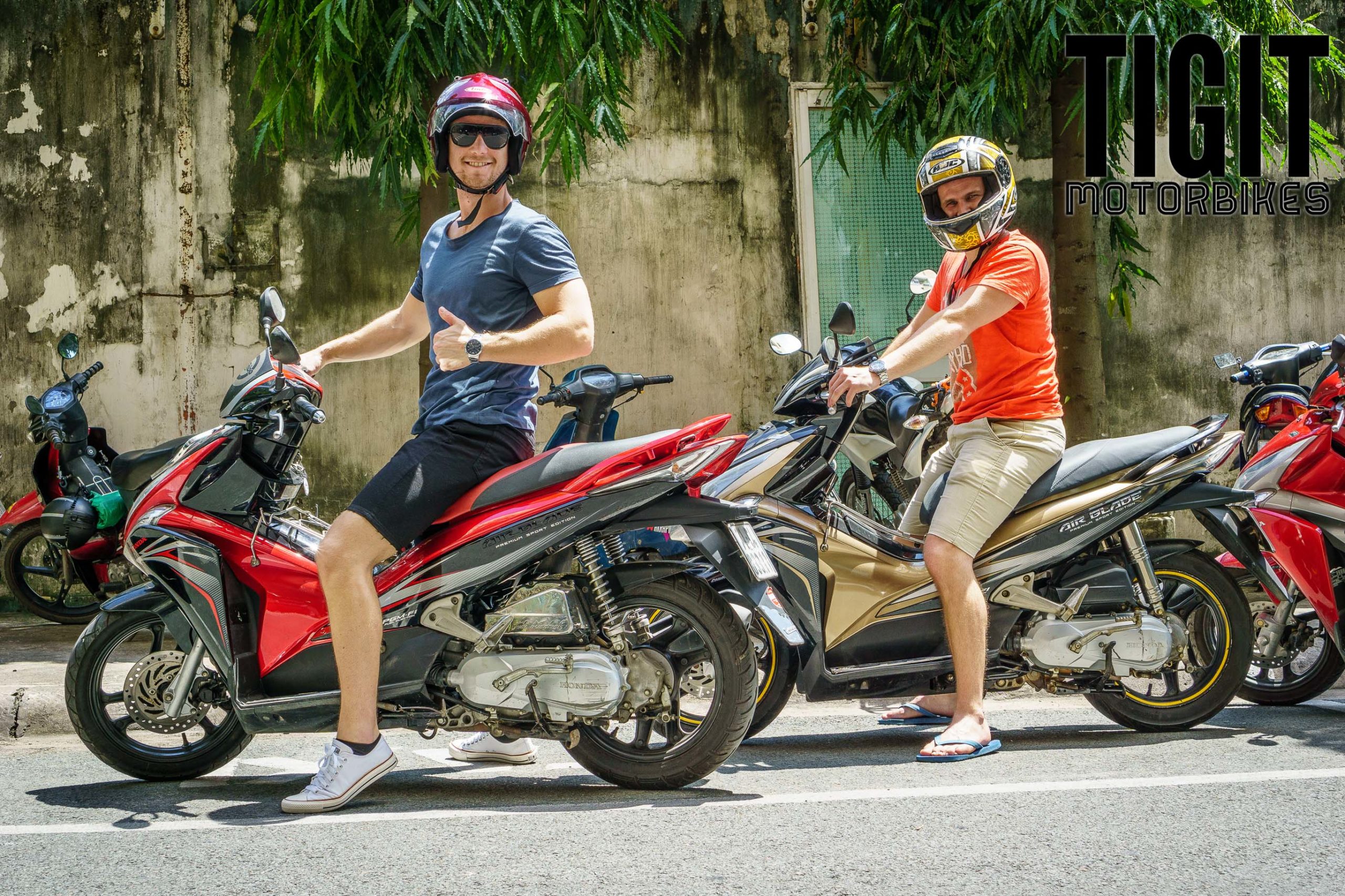 Automatic, also known as twist and go is the easiest scooter to drive around town. They come with under the seat luggage space and a enormous variety of styles to suit all the different needs of everyday people.
Pro – Easy and convenient to drive, under the seat luggage space
Con – More expensive to maintain than semi-automatic, worse gas consumption, more expensive to buy
Common models – Honda Airblade, Honda SH, Honda Lead, Yamaha Nouvo, Honda PCX, Yamaha NVX
Manual motorbike
A motorbike with a manual transmission and clutch. In Vietnam there are only two manual motorbikes that are sold on mass in genuine service centers. The Honda Winner 150 and Yamaha Exciter 150.
Owning anything beyond the above two motorbikes gets into the world of "big bikes" which is a minefield of a topic.
Bigger motorbikes are coming to Vietnam, but the model selection remains limited and the abilities of the official service centers leaves alot of room for improvement.
Where to buy a motorbike
Culture to consider
Vietnamese sell bikes as "broken". It is normal and expected to buy a motorbike, only to drive it straight down to a mechanic shop to purchase new tires, batteries and have a general service. It is not in the culture to sell "ready to ride" motorbikes or provide an after service.
This causes huge confusion in foreigner markets who compare reputable dealers with an after service to the prices of everyday dealers.
The business models are different than what you are accustomed to back home.
Tigit – has a shop called Chrunix where we sell off our older rental motorbikes
Craiglist – Unfortunately dominated by one dealer running a bot. This source has mostly been rendered useless
Facebook – Finding all the buy/sell groups around
ChoTot – Vietnamese version of Ebay. Unfortunately surprisingly hard to buy motorbikes from and arrange meetings. Unrealistically low prices dominated by dealers who once at the shop will sting the price upward to the correct value once they find out how far you have traveled to be there. Keep this site as a very loose and low benchmark for pricing.
Roadside shops – Vietnam is full of second hand motorcycle dealers. I have never used one!
Rental shops – Finding a rental shop and seeing if they have any old rentals for sale. We have an article on the best motorbike rentals in Ho Chi Minh, and the best motorbike rentals in Hanoi.
Finding a reliable source of where to buy a motorbike is actually very difficult in Vietnam.
The process of buying a motorbike
When buying a motorbike there is an ownership paper called the "bluecard." A sale in its simplest form simply requires the handing over of the blue card from one person to another. However, the blue card topic is complicated and deep where the buyer must consider what we call "the scale of legitimacy" when it comes to motorbike ownership in Vietnam. Read more for our full article on motorbike bluecards in Vietnam.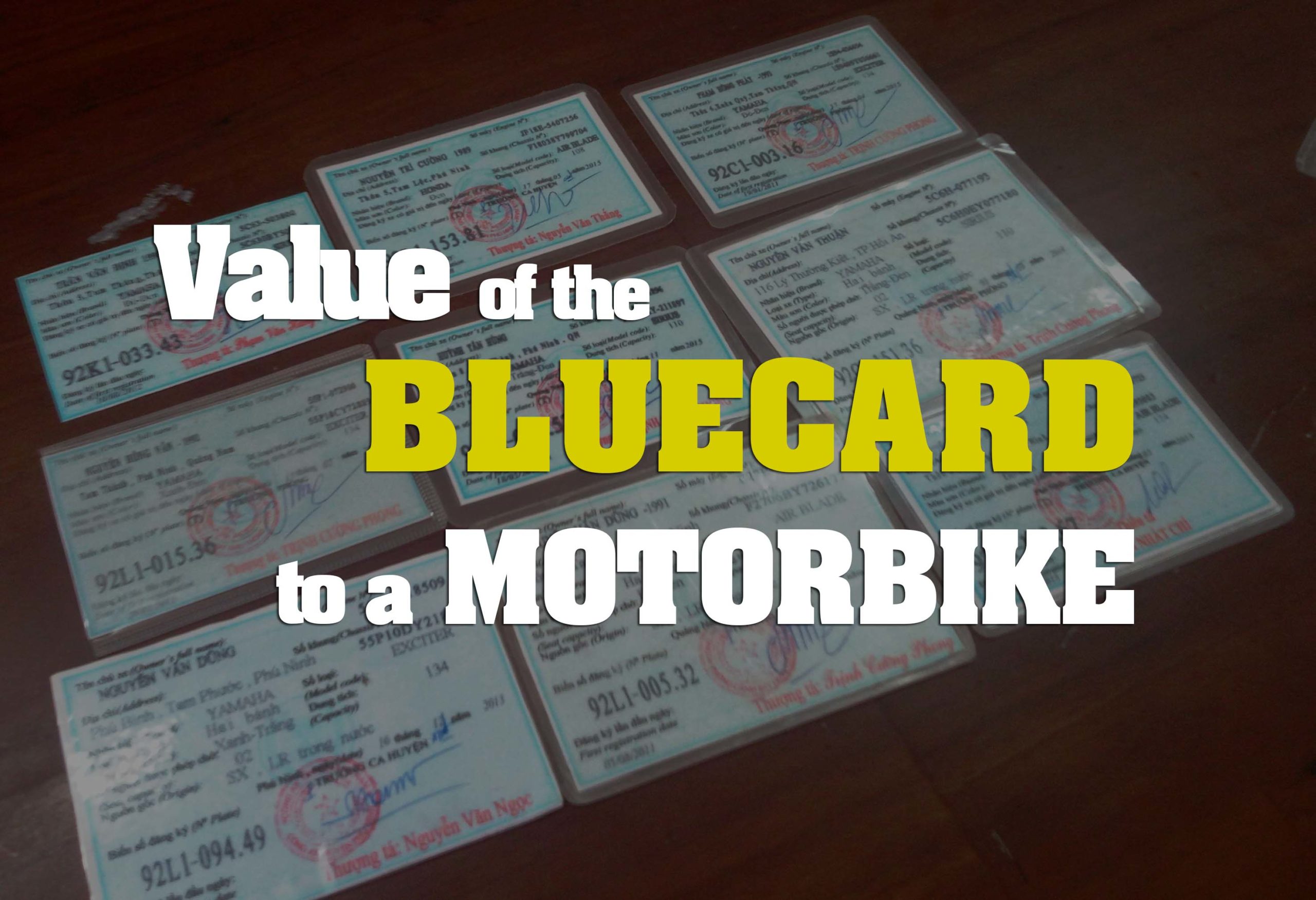 It is possible for Tigit to sell a motorbike with a de-registration process that will allow a buyer to re-register the motorbike under a Vietnamese name. For this, it is best to contact us.
From most roadside sources, the process is likely to be the handing over the bluecard and nothing more.
Buying a large capacity motorbike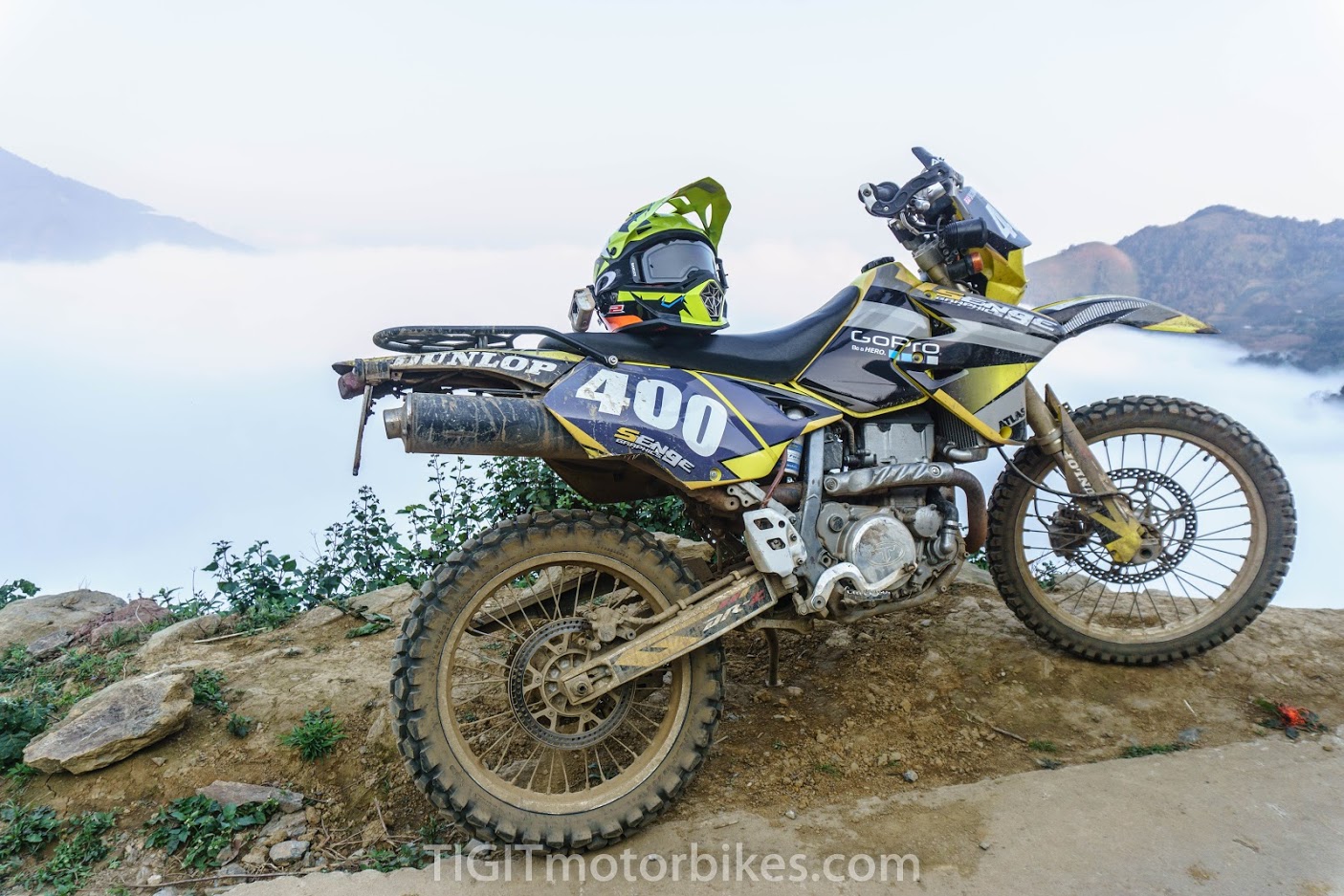 This is a very deep and complicated topic and process, which is only worth attempting if living here for a long period of time. For a traveler, the percentage chances of getting completely scammed is a large. It is risky and far too complicated for a short term stay. We have an article on legally sold high capacity adventure motorbikes in Vietnam.
Large capacity motorbikes are nearly impossible to obtain with legal and real papers. If they do have legal papers, then they will be very expensive, far greater than the value of the global market.
If they are illegal (which most are) then a firm understanding of the risks involved needs to be had.
The room for error on scams of badly maintained motorbikes, no parts and clueless mechanics is a monumental battle. It requires great skill and understanding of the local culture and mechanic shops. Most people are likely to get scammed at least 2 times before they get it right. The process of buying a large capacity motorbike without getting scammed is a fun and expensive learning curve.
We recommend joining all the facebook groups, watch them carefully over time and slowly learn how the Vietnamese market is operating. Ask questions, slowly figure out who can be trusted, and watch the content for at least 6 months before making a decision on what to do.
Conclusion
Buying a motorbike in Vietnam is both a simple process and an extremely complicated process. It all depends on the "scale of legitimacy" that you are going for. In its simplest form, buy a genuine motorbike, make sure to get the bluecard for the motorbike. Drive it to an official service center and get them to check over the bike and fix everything.
In its deepest form, you opt for a large capacity motorbike that no one can fix, is mostly likely illegally registered and comes with a minefield of "unknowns" that you will never find the answers to!