Reading Time:
5
minutes
Dalat is a mountain city that sits between Ho Chi Minh and Nha Trang. It is one of the only places within the South of Vietnam to escape the excruciating tropical heat. Dalat is a medium-sized city that is easy to escape and get out into the countryside. Dalat is surrounded by pine forests and various styles of farm. For a tourist, it is a city to connect with nature through its many outdoor adventure tours.
In this article, I will keep the list of things to do in Dalat appropriate for the adventure seeker and slim down on the generous nonsense copied and pasted throughout the internet on other blogs.

Renting a motorbike in Dalat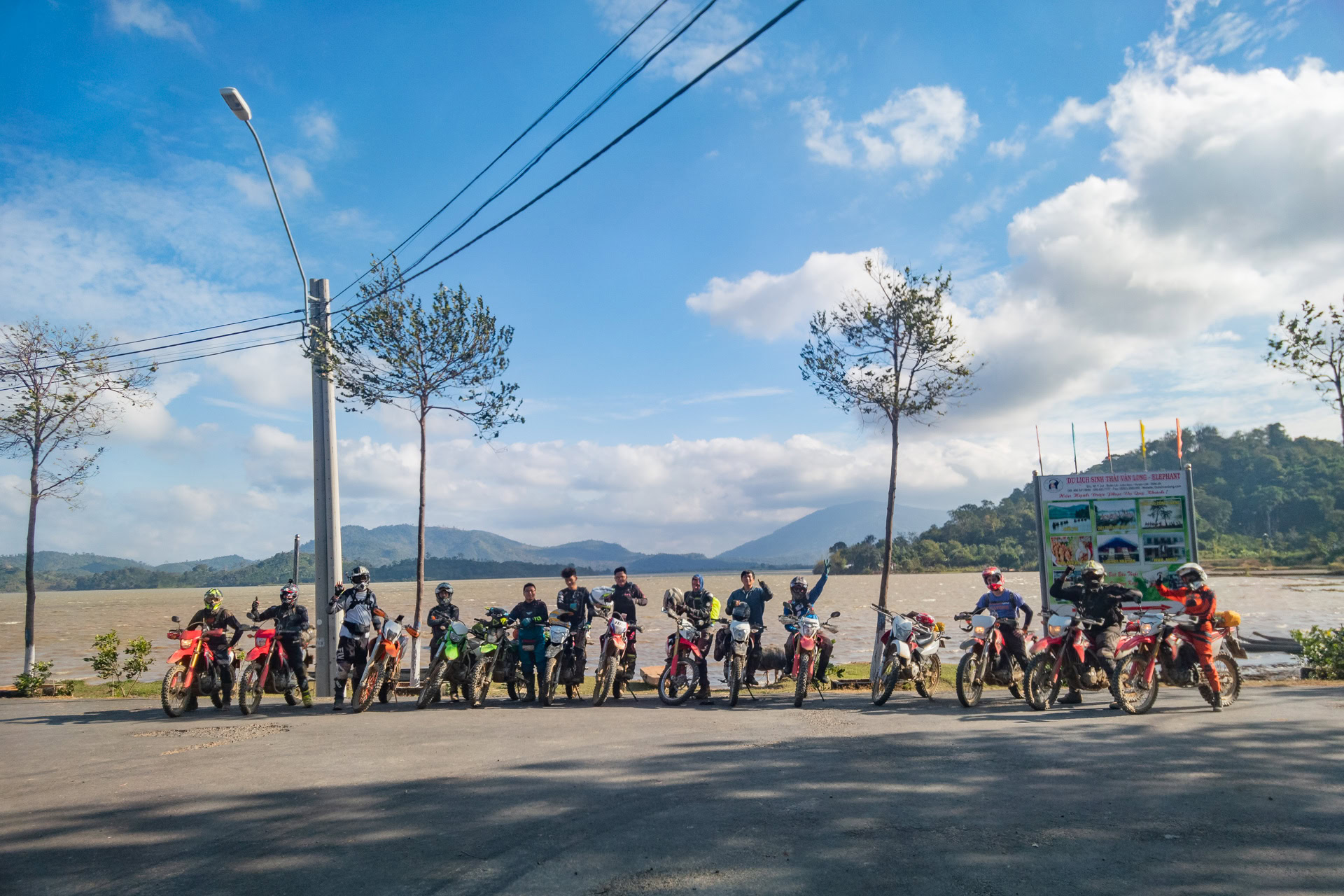 Tigit Motorbikes has an office in Dalat for renting a motorbike. Dalat is the perfect location for getting out of the city for a countryside drive. After the day is completed, head back to a fancy resort for a romantic dinner. It is also possible to drive to Nha Trang along one of the country's most popular mountain roads. A complete loop along the coast through Phan Rang can also be created, which contains the best beach riding in Vietnam.
Visiting all of Dalats waterfalls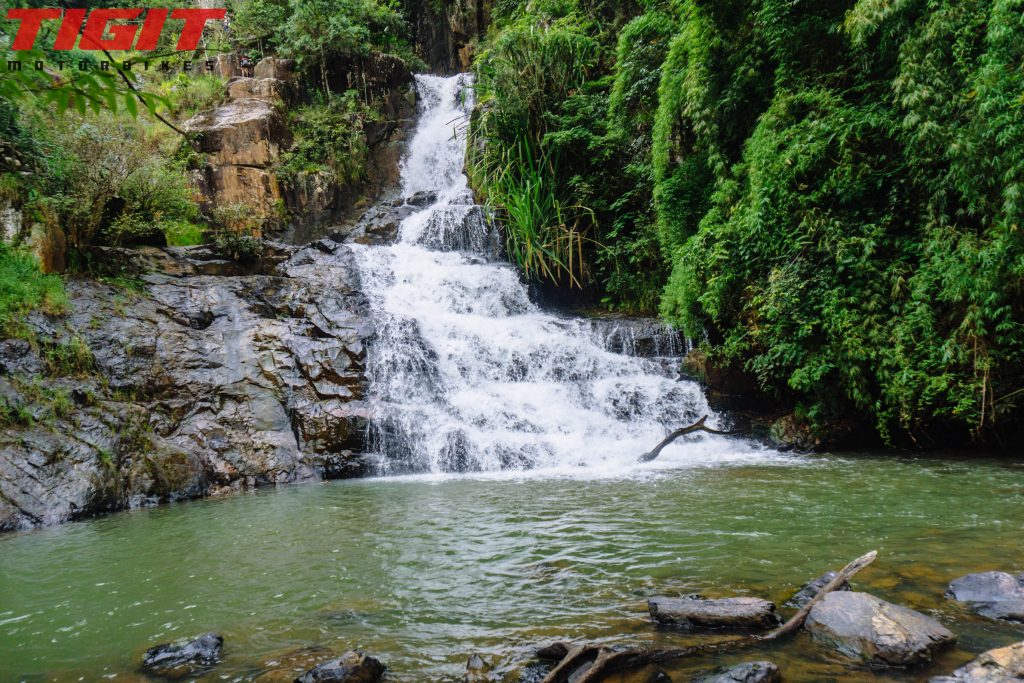 After renting a motorbike, a traveler can spend several days visiting all of Dalats waterfalls. Finding all Dalat's waterfalls is a great way to get out of the city to see spectacular terrain. With no real objective in mind, drive around and find as many as possible. For the adventure seeker, the alpine roller coaster at Datanla Waterfalls is worth a quick visit.
Take an adventure tour
Dalat is full of outdoor adventure tours. Cycling tours, hiking tours, canyoning tours, camping tours, rafting tours, and even a motorbike Enduro tour. For general tours, we recommend Vietaction. Most tour companies have a full brochure of activities alongside prices. Choose the adventure activity that takes your fancy and get out into the wilderness.
Visit the valley of love
I am a hardened adventure motorcyclist, but even I enjoy a garden full of flowers. Admittedly I traveled here with my two-year-old daughter, but I very much enjoyed walking around the endless gardens that the valley of love has to offer.
Visit the Crazy House and Maze Bar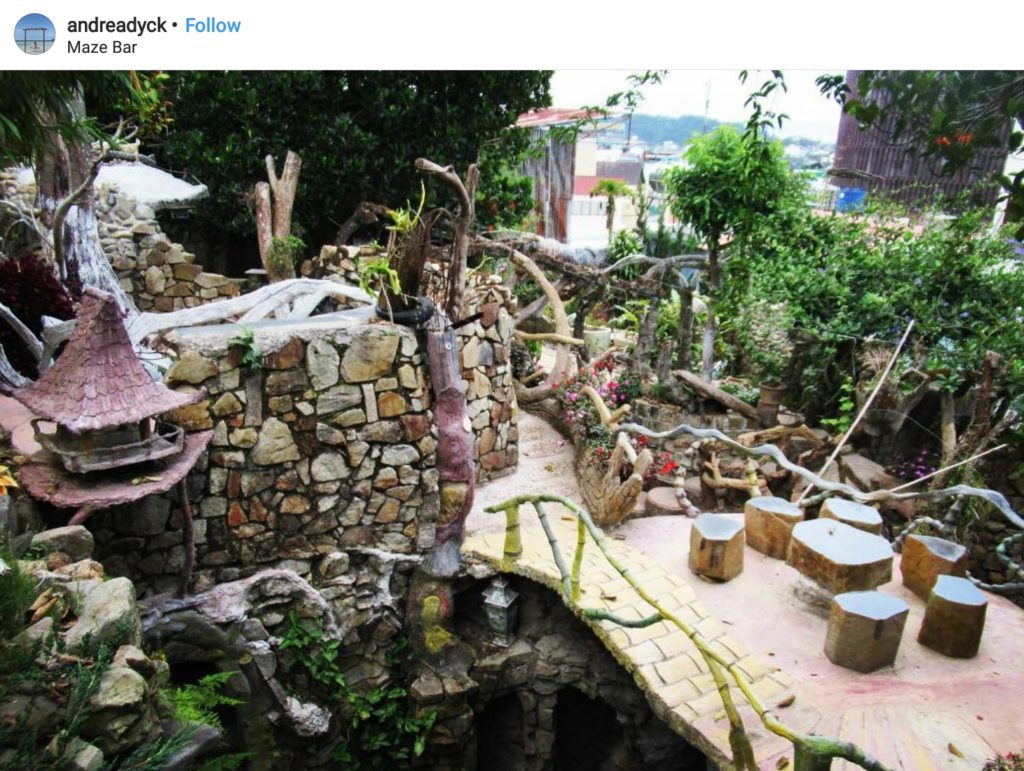 The crazy house is a hotel maze. Enjoy the experience of getting lost in this strange building and admire the lack of health and safety in place.  Maze Bar is a similar theme to the Crazy House but adds alcohol into the mix to help you get lost. It harbors a great view over the city as well, especially when the moon is out.
Drive out to Ho Tuyen Lam Lake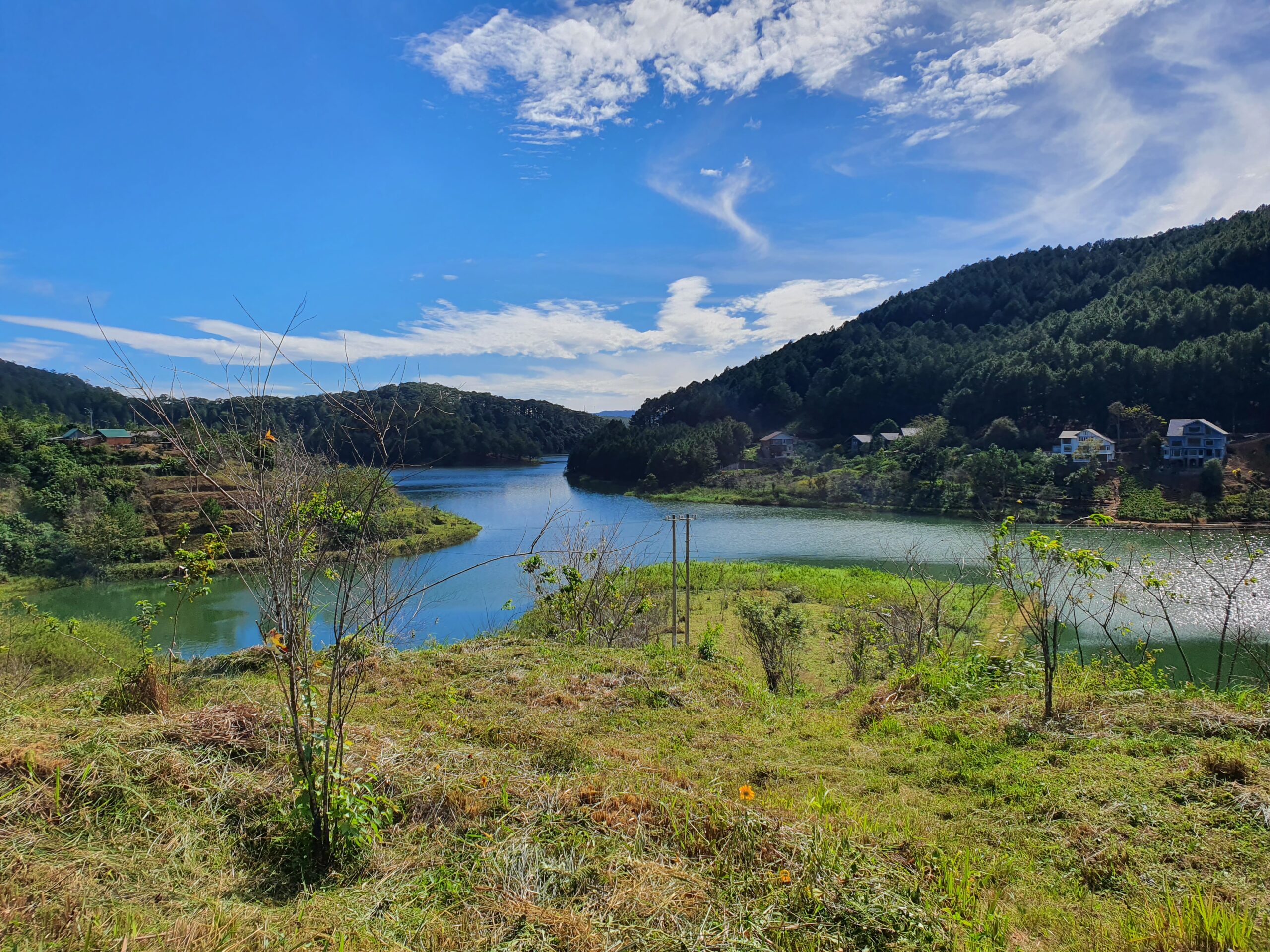 Ho Tuyen Lam Lake is around 20 minutes down the mountain from Dalat. It is full of high-end resorts that boast beautiful views over the lake. With a motorbike rental, it is worth staying at the lake to avoid the busy Dalat City. Ho Tuyen Lam Lake is full of sightseeing picture-taking spots that can be found on GoogleMaps. My main recommendation is to stop at Mo Farm for a Coffee. It is located deep in the pine forest and is currently a high-quality establishment running a good business. They also offer romantic night-time set dinners. A personal waiter and fire lit next to your table. The pine forest dinner is the perfect way to impress your partner. 
Visit the abandoned resort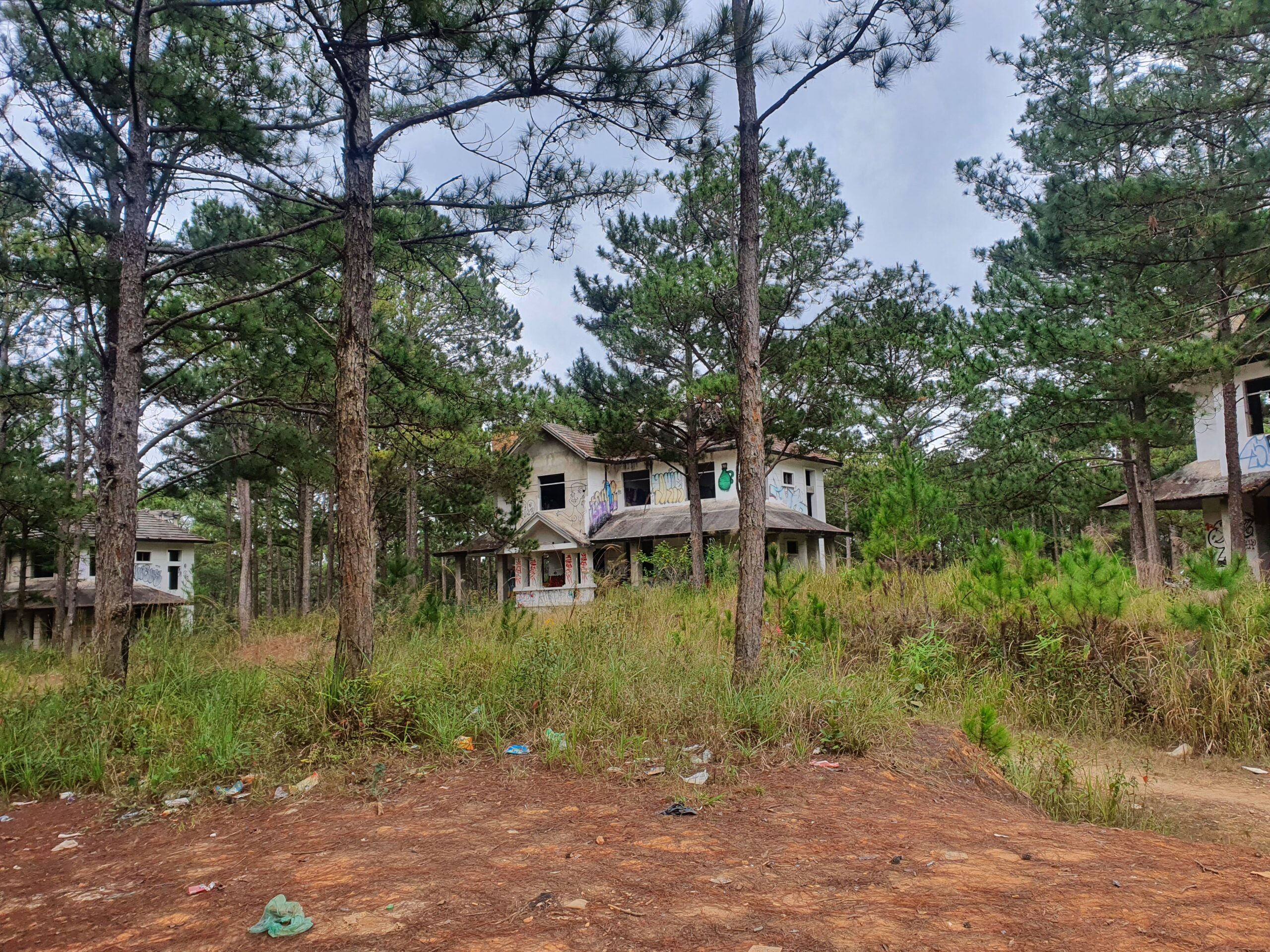 Mandaville Dalat has somehow managed to escape the selfie-taking tourist. However, this creepy abandoned resort located on a hilltop is well popping in when driving around Ho Tuyen Lam Lake.
Eat amazing food in Dalat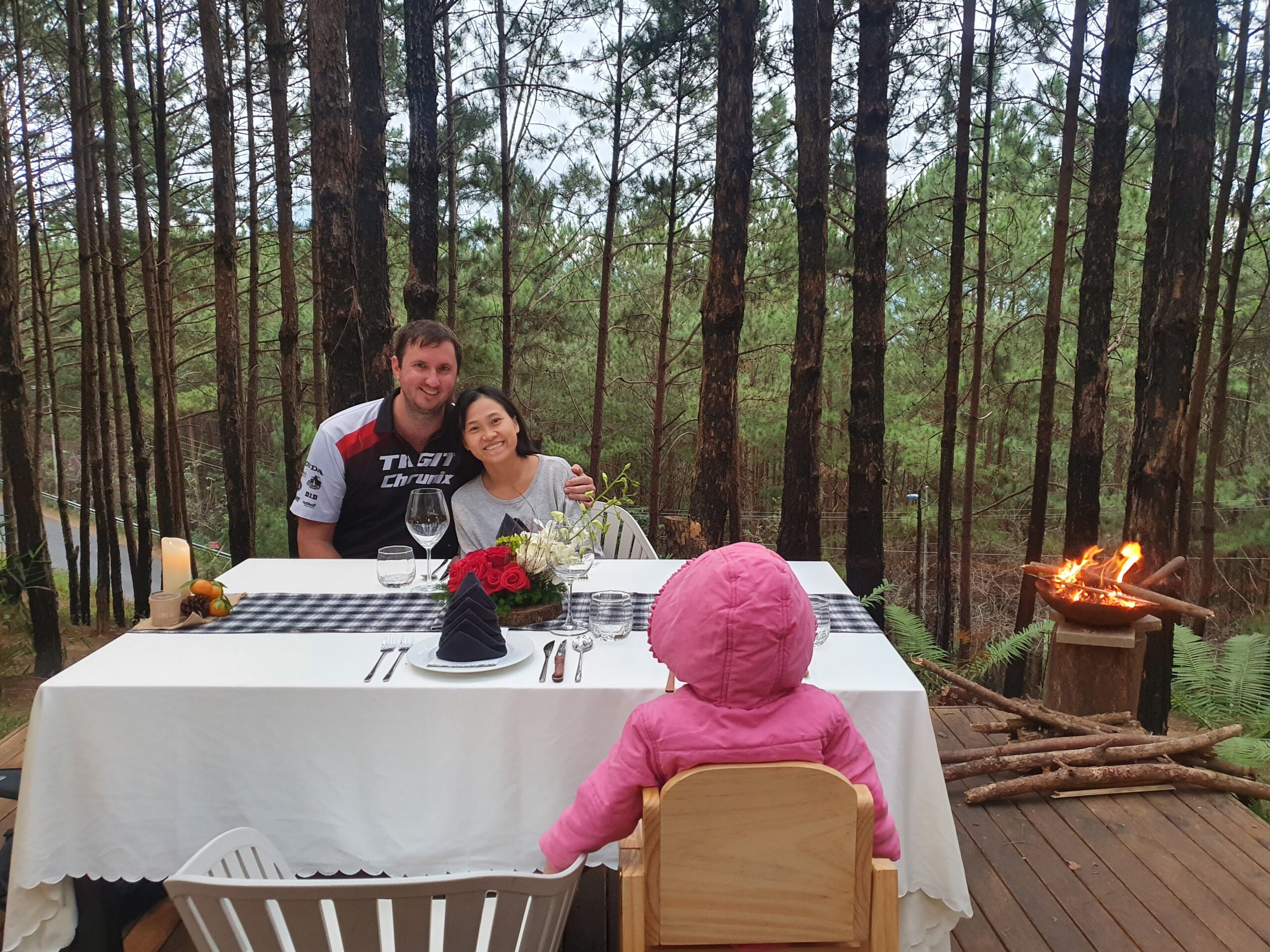 Dalat is a city with a strong French history, which shows through in its food culture. From Vietnamese food to Western food, I find Dalat is the best place for a meal in the country. 
Visit Cu Lan Village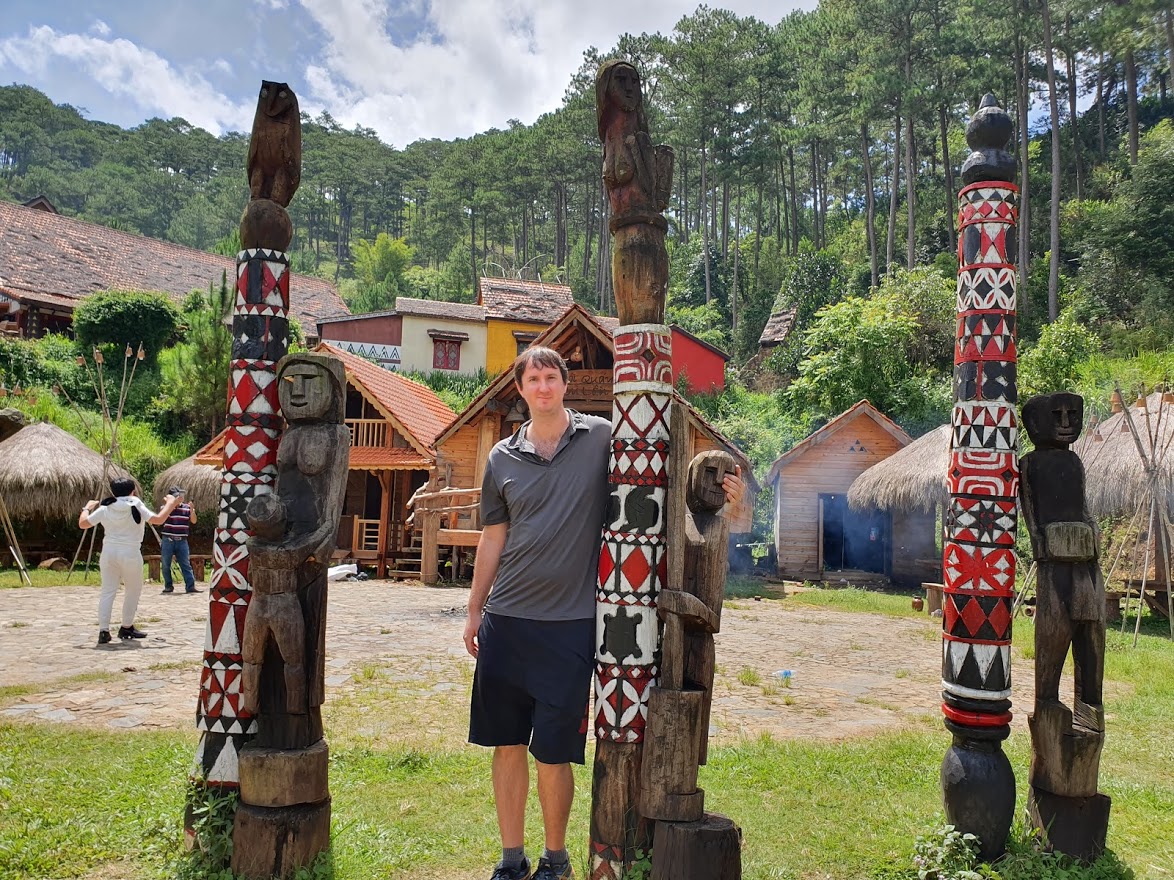 Cu Lan Village is located North of Dalat. The village itself gives a destination to drive to, but the primary objective is to experience the great road to get there. There is a quick offroad jeep tour that brings you down the hill to the village. The optional jeep option is worth doing. 
Go camping in Dalat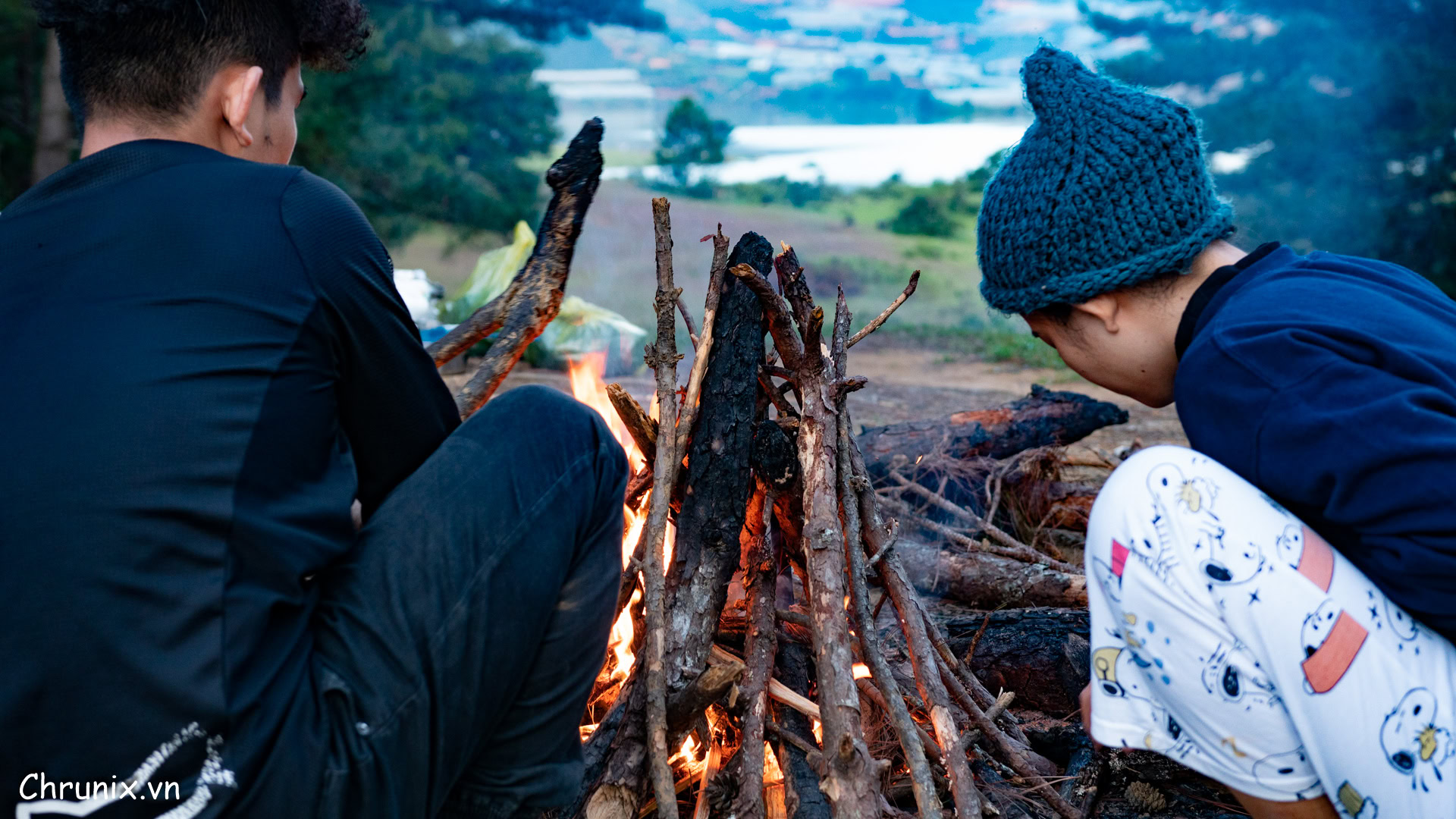 Dalat is the perfect location for kicking back with a campfire and tent. With little to no regulations in place, it is possible to pitch up a tent anywhere you choose. We recommend this amazing place that overlooks the lake. It is possible to rent a tent and all the gear from any adventure tour company in Dalat. We have a full article about Camping in Dalat, but it is in Vietnamese. Run by the Tigit crew for our sister site on Chrunix.
Practice your wheelies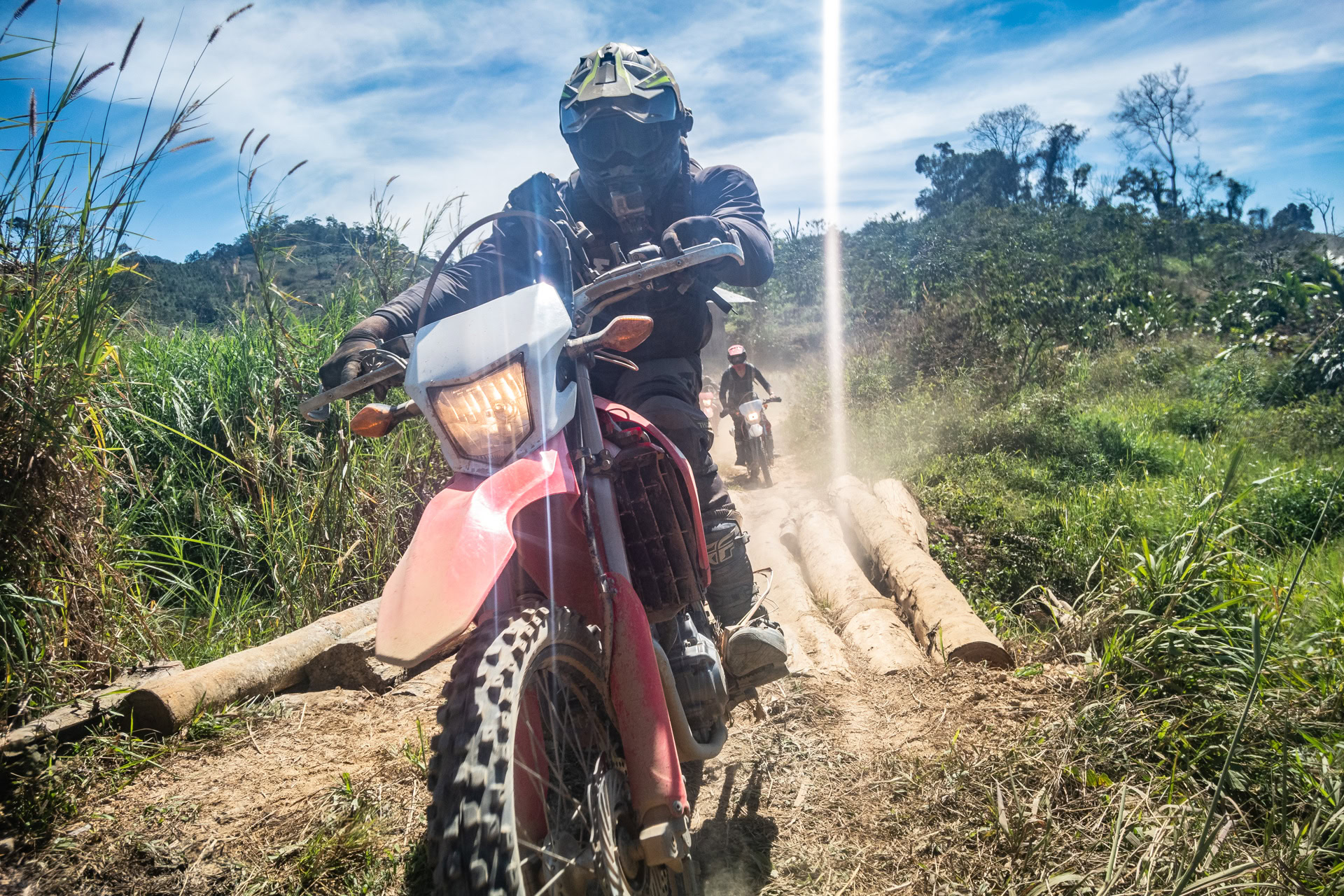 Dalat is full of soft ground covered in light sand from the pine forests. Perfect traction for practicing your wheelies. Head to a hilltop (GPS 12.003980, 108.362340), and start homing in on your motorbiking skills. It is easy to find logs and other obstacles to play with as well.