Reading Time:
7
minutes
Unknown to most, the best coastal driving in Vietnam occurs between Mui Ne and Nha Trang, passing through Phan Rang and Cam Ranh. Riding this area will open you up to exploring the stunning highlands of Dalat, the party city of Nha Trang, and the tourist activities around Mui Ne. Below we'll explore the best and worst coastal motorcycle routes and highlights along the way.
Riding The Coast Of Vietnam 
The QL1A road takes riders more or less from Ho Chi Minh to Hanoi along the coastline. The entire route isn't beautiful beaches and stunning scenery. In fact, the south is more inviting than the north and we can recommend the top stops to see and skip.
Between Mui Ne and Nha Trang
This road opens into a perfectly flat tarmac cut through cliff edges. It gets the driver as close to the sea as possible without being on a boat. As far as rides go, it's one of the best routes with visible beaches along the South China Sea. Whoever built and designed the road was fully aware of its beauty, and they have created lovely viewing platforms and benches for the honeymoon couple to take a rest and stare out over the ocean as far as the eyes can see. One of the beautiful motorbike roads of Vietnam.
Highlights Mui Ne – Nha Trang
Mui Ne's stunning sand dunes and adventure activities like jeep tours.

Phan Rang's quiet coastal city that's still awaking to tourism. 

Nha Trang party scene

 and surfing. A must-stop for many travelers. 

Riders often overlook this coastal drive as they head north from HCMC.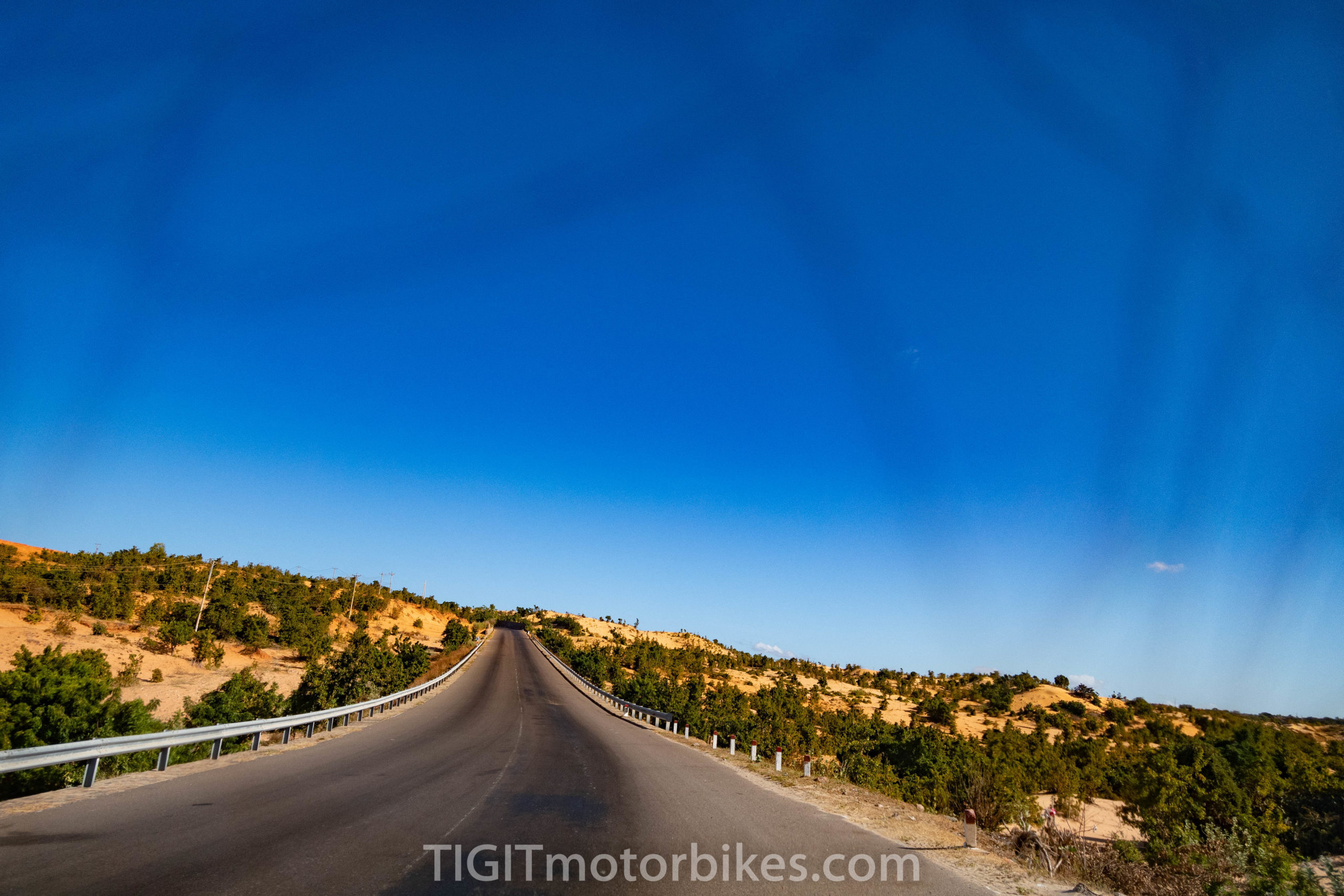 Between Phan Rang and Nha Trang 
Diving deeper, the DT702 between Phan Rang and Nha Trang, going around the Nui Chua National Park is the #1 must-do coastal route in Vietnam. Take the time to ride the coast and explore the tiny fishing villages that line it. The tranquility here will soon vanish as you make your way to busier tourist towns like Nha Trang.
Highlights Phan Rang
Cuban Bar. Great place to stop for cold beers on a hot day.

Visit the Salt Fields and photograph the workers harvesting vast salt reserves.

Detour to Vinh Hy Bay for photos and a look into quit fishing village life.

Take a glass-bottom boat tour from Vinh Hy Bay to explore the reefs.

Exercise your travel options with 

a loop that includes Nha Trang and Dalat

.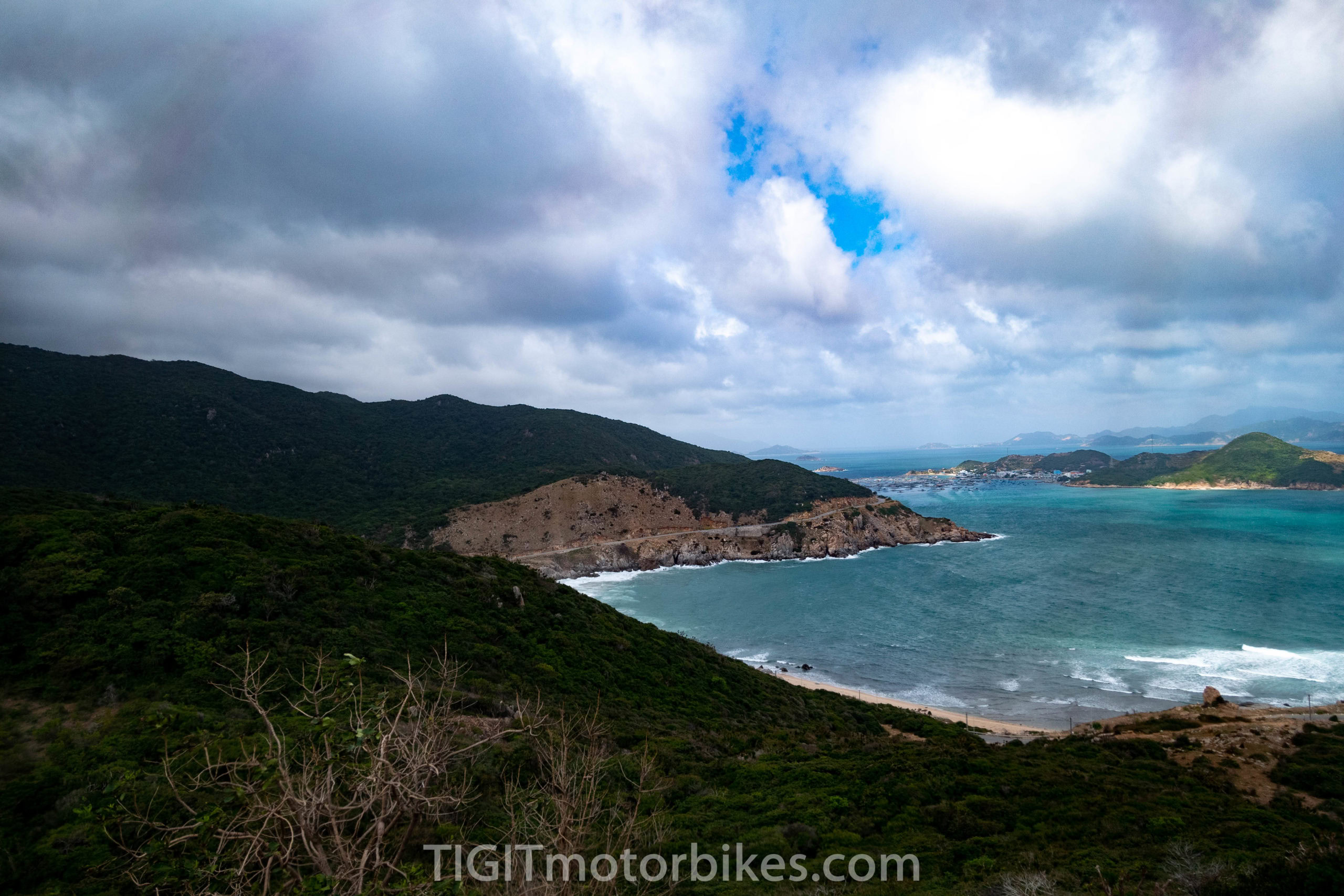 Between Mui Ne and Phan Rang
The Đường ven biển Ninh Thuận between Mui Ne and Phan Rang is the #2 best piece of coastal road in Vietnam. Spend a day relaxing on a Phan Rang beach, then head north. This 130km stretch of road is perfect for a day of touring while heading into northern Vietnam. Either start from Ho Chi Minh or pick up a Dalat motorbike rental from our Tigit shop and get to know the central highlands and the pristine coastline. 
Highlights Mui Ne
Mui Ne kite surfing between Dec-May

Sandboarding

Red and white sand dune exploration on 4-wheel quads

Exploring the Fairy Stream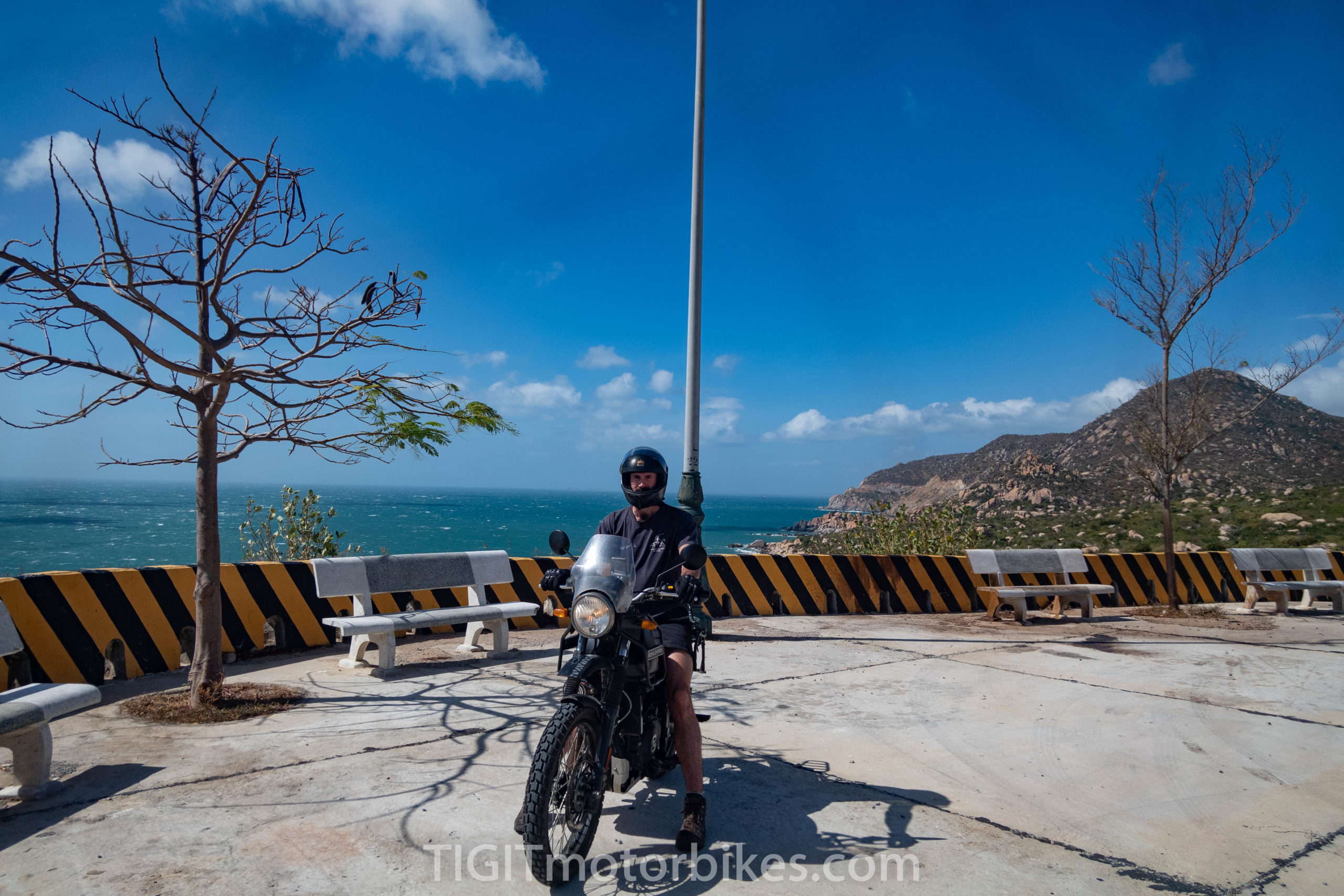 Between Ho Chi Minh and Mui Ne
The coastal drive between Ho Chi Minh and Mui Ne gets you near the coast, but a continual tree line obstructs the ocean view leaving the rider on a fairly standard road with only glimpses of the ocean. On your Ho Chi Minh to Hoi An motorbike route, first wind inland towards Dalat on the QL20 before heading back to the coast on the QL28B.
Mui Ne Tips
Mui Ne has a notorious police trap

 and is also an arguably overrated tourist area. 

We recommend skipping Mui Ne and doing 

the mountain route from Ho Chi Minh to Dalat

. 

The coast between Nha Trang and Hoi An is mainly a busy highway. There are good beach resorts but uneventful riding.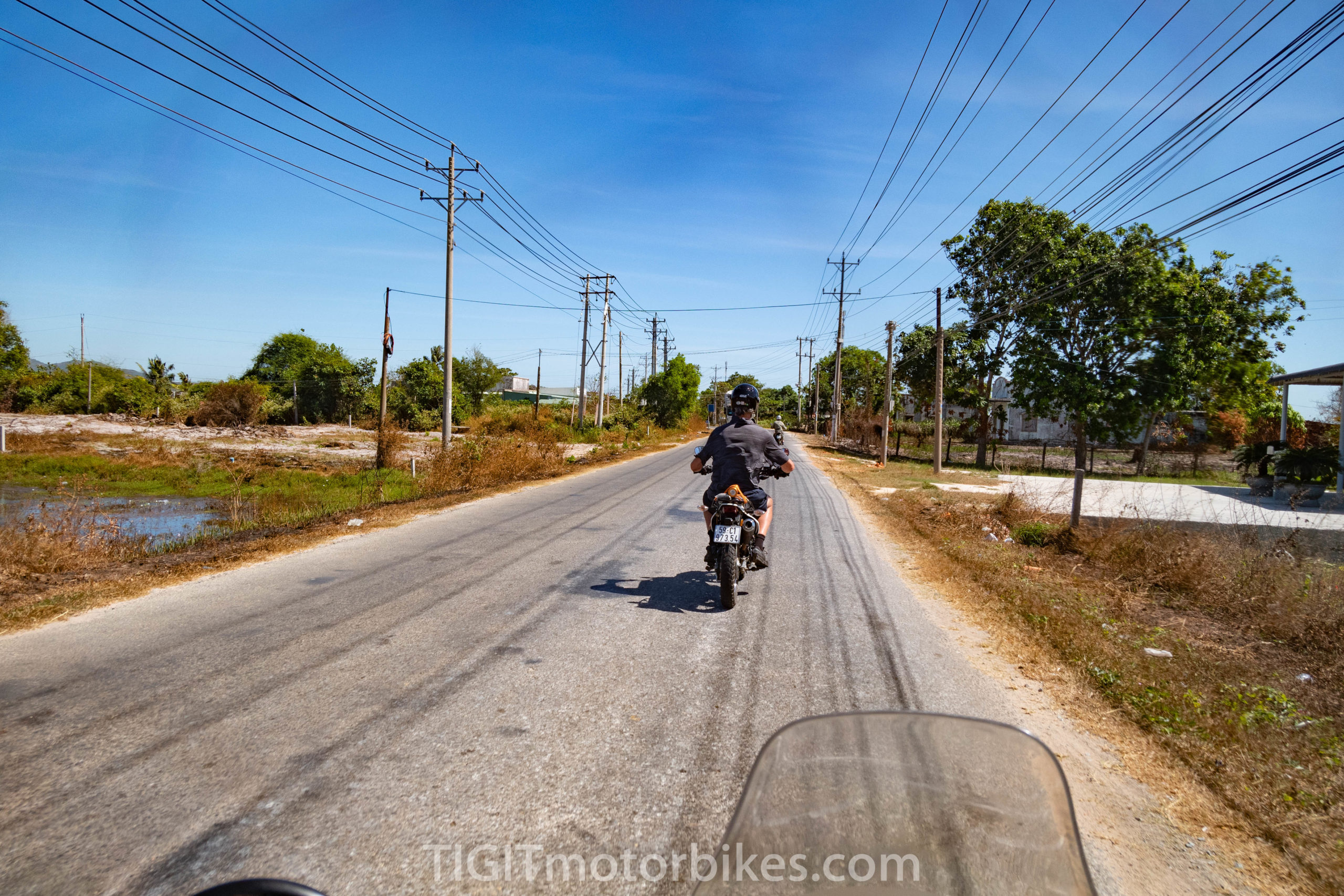 Hai Van Pass – Touristy & Busy
The coastal drive between Danang and Hue is known as the Hai Van Pass. This is the most famous piece of road in Vietnam. A mountain pass with a mountain view on one side and a marvelous sea view on the other. A beautiful road, but at the same time, an overrated road, and there are far better options in Vietnam for both coastal riding and mountain riding.
Hai Van Pass Tips
Rent a quality scooter or motorbike. Many vendors rent deathtraps on wheels.

Watch out for hundreds of inexperienced riders on this road.

Stop at the viewpoints and lookouts along the way.

Explore Hue, and it's photogenic sites

, then continue north.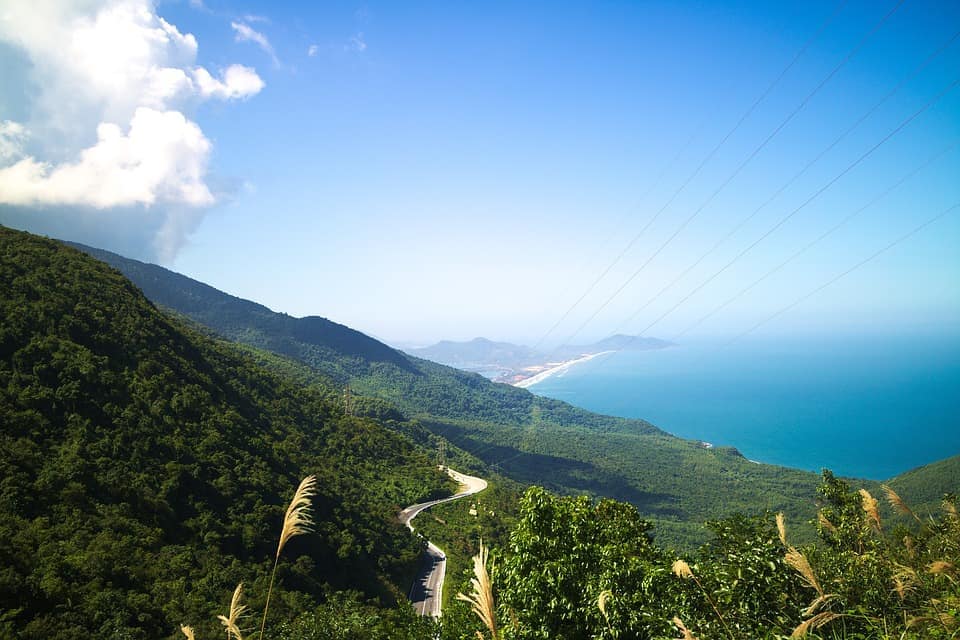 A nice look over the Hai Van Pass. It's pretty, but Vietnam has better-hidden gems than this well-documented pass.
Northern Vietnam Motorbike Coast To Avoid
The coast drive between Hue and up to Hanoi is all highway with no real coastline or beachfront. The trick of Ha Long Bay claiming a beachfront sometimes sends travelers up this stretch of road. All motorcyclists should be riding the Ho Chi Minh road along the Laos border. Check our Ho Chi Minh highway map for the exact route options. Bailing out of the mountains to do a coastal ride at this point is a huge mistake. 
Northern Vietnam Riding Tips
Skip the coast and stick the mountains on the Ho Chi Minh Road

After Hanoi, kiss the coast goodbye and say hello to the

Northern motorbike loops

.

Vietnam is huge. If you plan to explore the north, plan another 3-weeks.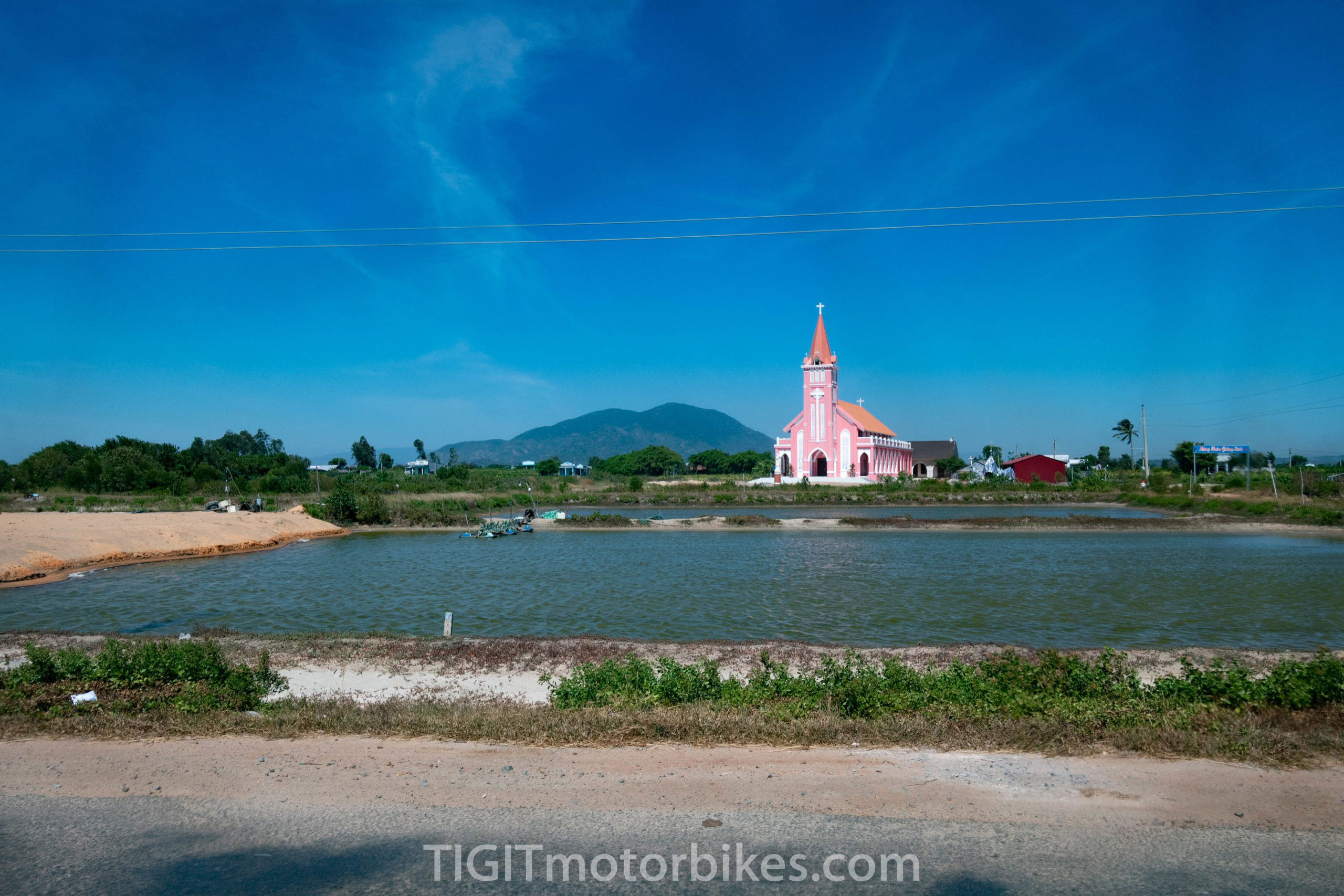 Beautiful Motorbike Roads On The South Coast Of Vietnam
Vung Tau
Located around 4-hours from Saigon, this is the closest tourist area to Ho Chi Minh on the coast. Activities include: climbing the 800-steps up to the Christ Redeemer Statue. Ride up Tao Phung Mountain to see the view from the lighthouse. Then head down to Front Beach to enjoy the water. Caution, though, with such close access to HCMC, it's a busy place.
La Gi
Located around 5 hours from Saigon, this is an up-and-coming party town for Vietnamese locals. The closest piece of beach to Ho Chi Minh that is not swallowed up by a city. La Gi remains a remote little town with CoCo Beach camp banging out party tunes all night long. It has a fine beach setup, and for weekend parties, it is a booming place to be. Within the week, it remains quiet and reasonably priced for the tourist.
Mui Ne
Mui Ne is a tourist area propped up by a massive but short kitesurfing season. For the most part, the beach has been eaten up by the ocean, and unless you're paying a premium for a resort with a private beach, you may find that there is no sunbathing to be had.
The tourist activities here are fun but gimmicky. The fairy stream, red and white sand dunes. Mui Ne is an excellent way to kill time, but not events that will be remembered in your mind for the rest of time.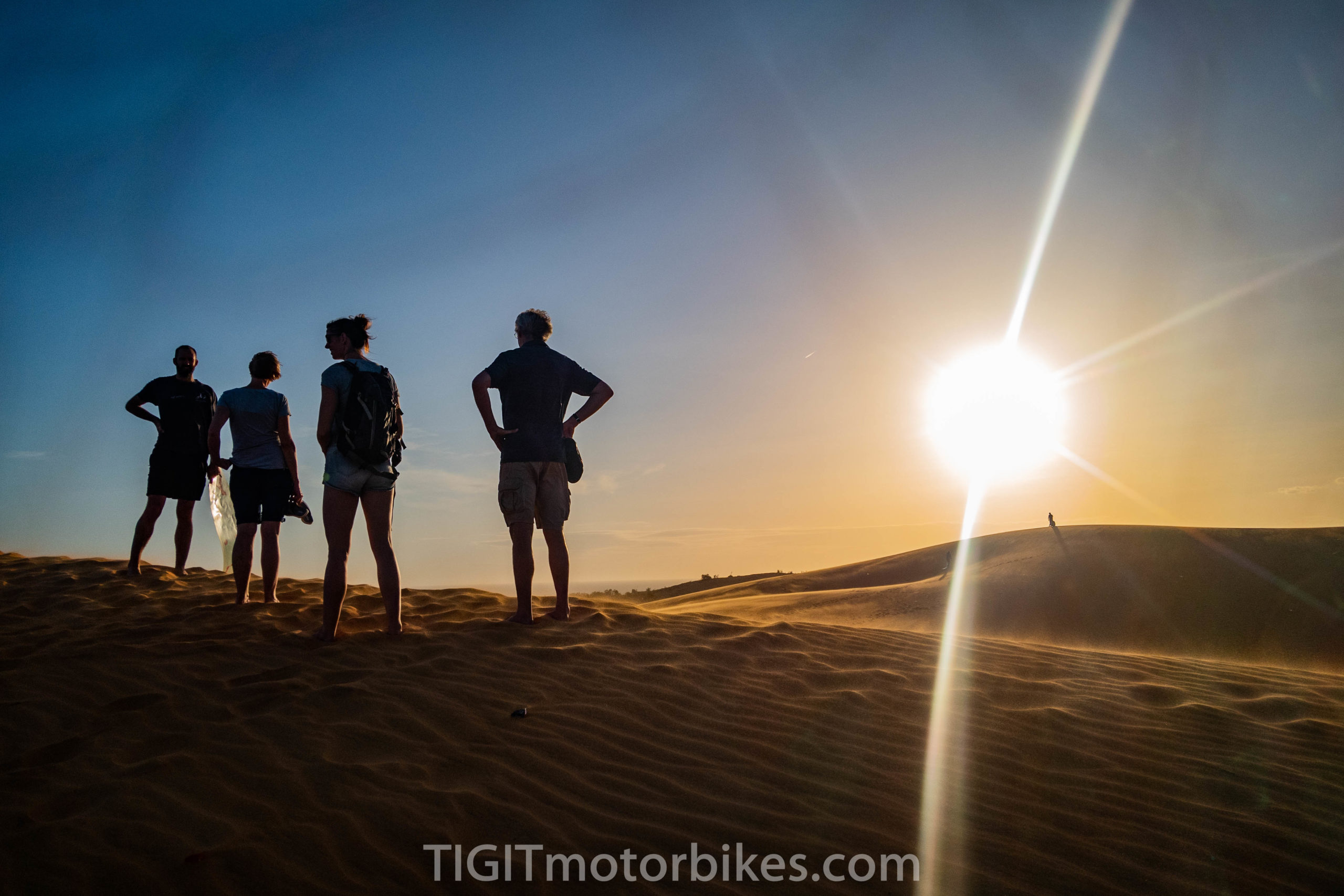 Nha Trang
Nha Trang city is the coastal party of Vietnam. Everything from getting hammered on boats to island hopping tours. Enormous hotels, big bars, and fancy restaurants. The scene isn't for everyone, but it is a lively and exciting place to see in general. Either side of Nha Trang, both North and South are quieter resorts that can get you near the booming city, but perhaps far enough outside to call it "local".
Quy Nhon
Waiting for you in beautiful Binh Dinh province is the pleasant city of Quy Nhon that sits on the coastline. It has managed to stay true to its authentic Vietnamese roots but is rapidly changing, and each year that goes by, it loses some authenticity. Quy Nhon remains to be one of the best places to try authentic seafood.
South of Quy Nhon is Life's a beach and Lifes a beach Backpackers, each conveniently located on the beach. These locations cater to foreigners of all budgets. Overall this area of Vietnam finds an outstanding balance of cultural experiences while being "foreigner-friendly." 
Danang
Danang is the third-largest city in Vietnam. It is also the most developed and sophisticated, light-years ahead of Ho Chi Minh and Hanoi's rivals in modern culture.  This inviting city also has a vast golden beach stretch, which, combined with 5-star resorts and restaurants, makes for a relatively exclusive and upmarket experience. Then, just 35 minutes from Danang is Hoi An, the main tourist hub of Vietnam where travelers get stuck shopping, taking cooking classes, wandering the ancient but tiny town of Hoi An, and sitting on the beach.
Tigit has a full article for Danang motorbike loops and riding Son Tra Peninsula. 
The seemingly endless coastline of Danang. Come and explore the nearby Marble Mountains, Ba Na Hills, see the Dragon Bridge and explore the various motorbike loops.