Reading Time:
5
minutes
Ho Chi Minh is a vibrant, lively city set in the South of Vietnam. It is hot year-round and lends itself to a culture of outdoor drinking and eating. Tourist activities remain relatively limited. The main inspiration behind Ho Chi Minh is the energetic and friendly atmosphere. For the adventure tourist, it is a place to take in the lively atmosphere. This can be in the form of spending one or two nights getting drunk in fancy hotels or backpacker's joints. Or a quick smash around the city to key spots on a motorbike.
A typical itinerary in Ho Chi Minh City
For the most part, Ho Chi Minh is gimmicky and touristy and is probably a maximum of a two-day stay.
Day one – 
Morning / All day: Mekong Delta tour by motorbike or by bus.
Evening: Drink beers in Bui Vien Street.
Day two –
Morning: Cu Chi Tunnels on the motorbike or by bus.
Afternoon: Visit the Ho Chi Minh War Remembrance Museum.
Evening: Rock climbing at Saigon outcast, or head up Land Mark 81. Followed by beers in the expat area of Thao Dien or Binh Thanh. 
Rent a motorbike around Ho Chi Minh
Ho Chi Minh city may look chaotic, but it gives great freedom and flexibility for motorbike rentals. We have an entire article on motorbike loops outside of Ho Chi Minh city and one day motorbike trip to Cu Chi Tunnels. We also have a few motorbike tours from Ho Chi Minh.
Cu Chi Tunnels – Half day tour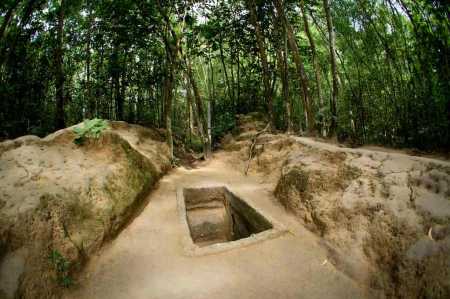 A huge tunnel network located in Cu Chi District, was used by Viet Cong during the Vietnam War, is now turned into a war memorial park. Above-ground attractions include weaponry of brutal traps and stories and a shooting range where visitors can fire several assault rifles, such as the M16 rifle or AK-47, or the M60 light machine gun.
Located 70km away from Saigon, it can be reached by bus, boat or by motorbike journey. A great day out if looking for things to do in Ho Chi Minh.
War Remnant Museum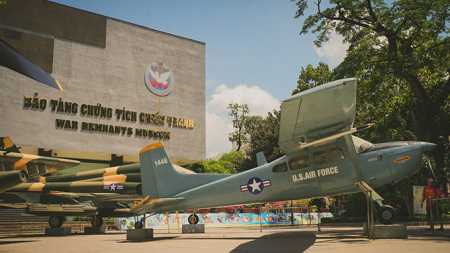 The war remembrance museum is a depressing must-do activity! It is a great way to ruin your day and set your holiday off to a bad start, but there is no way to travel to Vietnam without visiting it. Full of graphic, depressing imagery, it leaves nothing to the imagination. Pay your respects to both the Americans and the Vietnamese that were caught up in this political war. It will make the rest of your time in Vietnam better, as it is incredible to see how both countries have let the past be the past.
The independence palace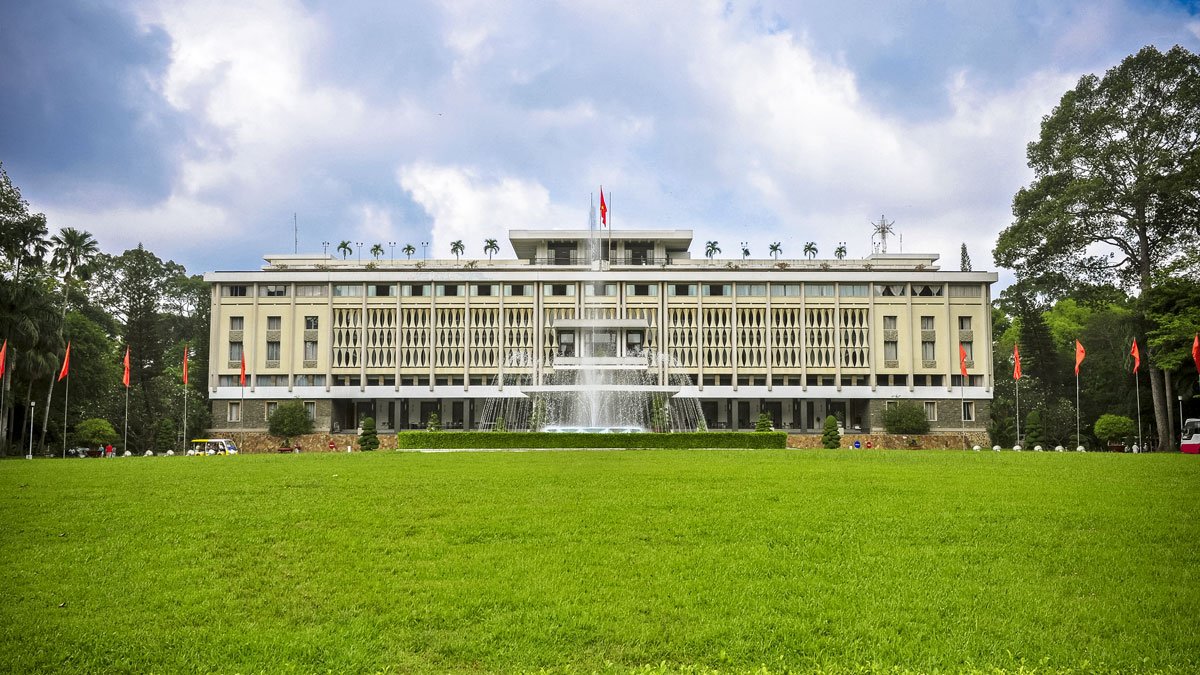 Walk around the independence palace pretending you are interested in history. Armed with the knowledge, the Americans lost the war to some tanks rolling in through the palace's garden. The palace won't blow your mind like the museum, but it is great for a half-day of killing time.
Landmark 81
LandMark 81 is the tallest building in Vietnam and one of the tallest buildings in South East Asia. It is home to thousands of middle-class citizens. The complex is surrounded by an enormous park that will show off people living their Normal daily Ho Chi Minh City lives.
Landmark 81 itself is a relatively expensive trip to the top, but for the traveler with no concerns for money, it is a stop that is worth doing.
Bitexco Tower
It is impossible to miss the Bitexico tower. It is one of the only tall buildings in the city that has any architectural standards at all. A lovely design, but be amused that it is impossible to land on its glorious helipad due to the city winds. A tour goes to the top, but it may be worth just stopping by for a beer in the sky bar. The Bitexco Tower is shadowed by landmark 81 these days, which is probably the better option for a sky view. 
Ben Thanh Market
Does a shopping market deserve a place on a blog geared toward adventure tourists. I am not sure, and in my opinion, Benh Thanh Market is a place to pick up overpriced souvenirs. It does, however, hold a great street food market at night.
Nguyen Hue Pedestrian Street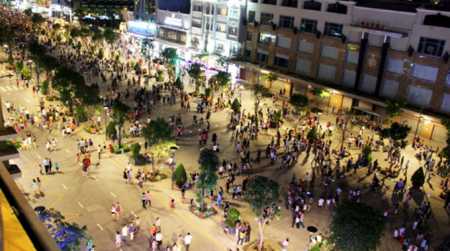 Located very close to the Bitexco Tower, this is a street reserved for pedestrians and outdoor activities. You can find a place to sit and relax and enjoy the fountain that comes on at specific times of the day. Watching the merchants carrying their stuff on their shoulders go by was fun too. There's a big old apartment building with each block serving as a coffee shop or tea place. There are street musicians and the usual fun market activities. Grab some ice cream or smoothies, and come out and join the fun.
Bui Vien Street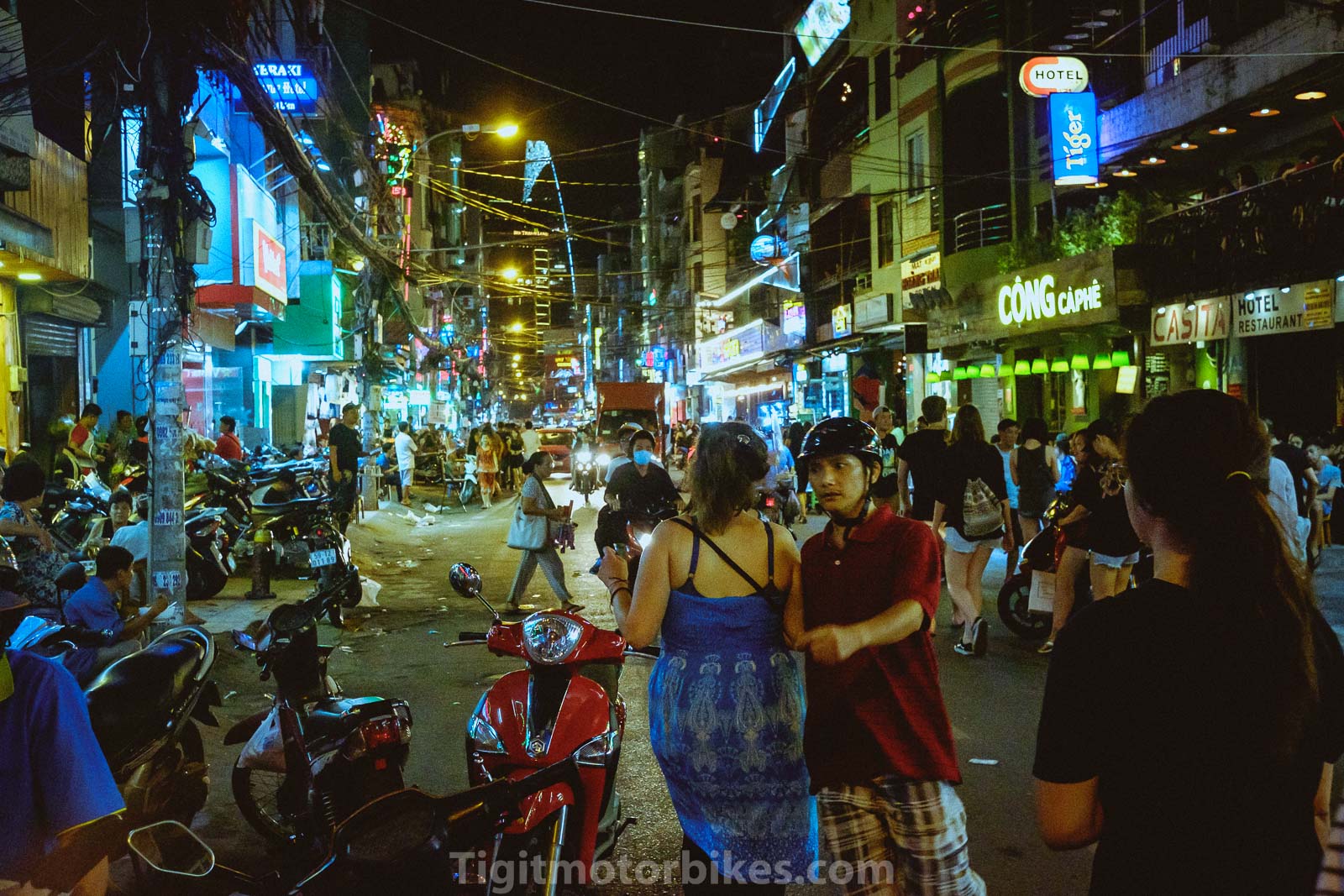 "Street of Foreigners" in Saigon, is how it started. But now Bui Vien is full of both foreigners and locals as well. "Bui Vien" is sometimes also referring to the area covering the streets of Pham Ngu Lao, Bui Vien, De Tham, Do Quang Dau, and the neighboring areas. Home to many hotels, motels, restaurants, travel centers, and a backpacker's gathering place. This is a place to entertain and experience the pavement life of Saigon. 
Climbing at Saigon Outcast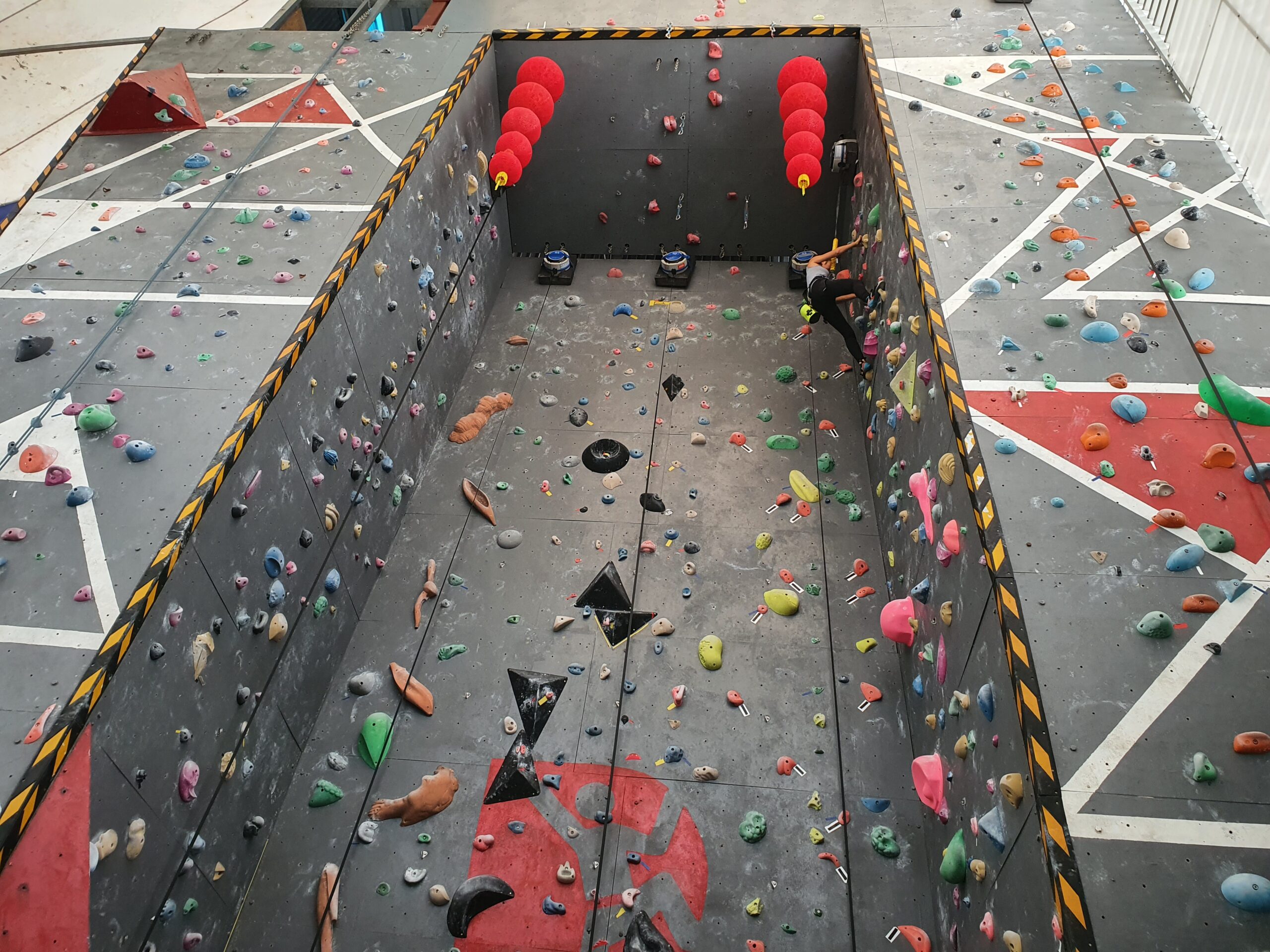 Head over to Saigon's expat area in Thao Dien, where you will find Saigon Outcast that has an outdoor climbing wall combined with craft beer and a restaurant. From here, you can make your way into the expat bars in this area. Keep your backpacker status quiet though. Most expats like to keep distant from the backpacking scene!
Looking for more stuff to do and places to go?
Check out Mark Wiens video about 23 Things To Do in Saigon