Reading Time:
4
minutes
Rent a motorbike around Ho Chi Minh
At Tigit it is possible to rent a motorbike to get outside of the city, for example rent a motorbike to see the tunnels!
Tigit also has city rental scooters for expats living in Vietnam. To pack the maximum punch in a short time do a Tigit Guided Motorcycle tour.
Top things to do while you're in Saigon! Whether you're an experienced or first time traveler, Ho Chi Minh city could be a little bit overwhelming with many things going on at the same time. Read my Top things to do in Ho Chi Minh city to find out where you want to go, and what to expect!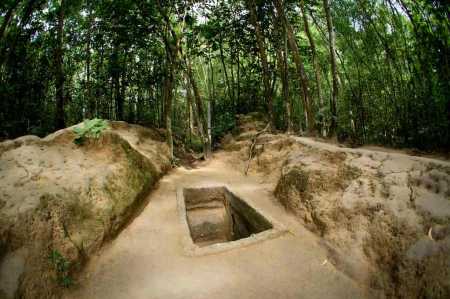 A huge tunnel network located in Cu Chi District, was used by Viet Cong during the Vietnam War, now is turned to a war memorial park. Above-ground attractions include a weaponry of brutal traps and stories and a shooting range where visitors can fire a number of assault rifles, such as the M16 rifle or AK-47, or the M60 light machine gun.. On the not so good side is caged monkeys, vendors selling souvenirs.
Located 70km away from Saigon, can be reached by bus or motorbike. A great day out if looking for things to do in Ho Chi Minh
War Remnant Museum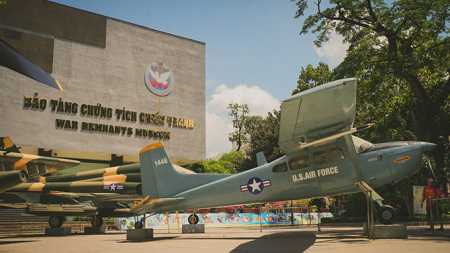 A must do! This very busy museum conveys  the brutal effect of the wars on Vietnam and its people. The museum includes a series of themed rooms in several buildings, with military equipment placed within a walled yard, includes helicopter, fighter, bombs, tanks and attack bombers. There are a number of pieces of un-exploded ordnance stored in the corner of the yard, with their charges and/or fuses removed. Other exhibits include graphic photography, accompanied by a short text in English, Vietnamese and Japanese, covering the effects of Agent Orange and other chemical defoliant sprays, the use of napalm and phosphorus bombs, and war atrocities such as the My Lai massacre. Visiting the war museum is a sure way to ruin your day. However when looking for things to do in Ho Chi Minh, it is a activity that must not be missed.
Bitexco Tower
Known as the highest tower of the city, with a remarkable architecture design. This is a very good complex for tourists and people living in Vietnam because it's not only a place to work but also a shopping complex with a lot of activities to do from dining, shopping or watching movies.
Pay 200,000 VND to get up level 50 and enjoy a full cityscape of Saigon from above!
Ben Thanh Market
This busy market is flooded with tourists and locals day and night. There's such a huge history about this market that makes it one of the top things to do in Ho Chi Minh. The market was built in 1870 and was first called Les Halles Centrales and then later changed to Ben Thanh. Through the years and renovations, Ben Thanh Market is now one of the most modern markets while still able to conserve the historical spirit.
Nguyen Hue Pedestrian Street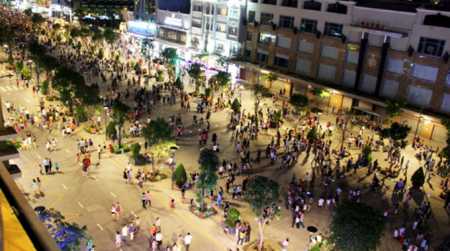 Located very close to the Bitexco Tower,  this is a street reserved for pedestrians and outdoor activities only. You can just find a place to sit and relax and enjoy the fountain that comes on at a certain time of the day. Watching the merchants carrying their stuff on their shoulders go by was fun too. There's a big old apartment building with each block serving as a coffee shop or tea place. There are street musicians and the usual fun market activities. Grab some ice cream or smoothies, and come out and join the fun.
Bui Vien Street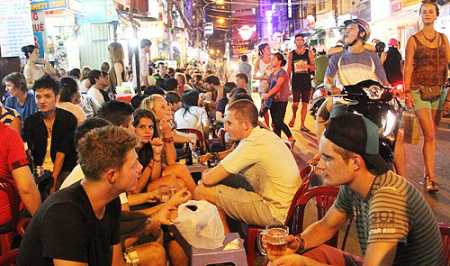 "Street of Foreigners" in Saigon, is how it started. But now Bui Vien is full of both foreigners and locals as well. "Bui Vien" is sometimes also referring to the area covering the streets of Pham Ngu Lao, Bui Vien, De Tham, Do Quang Dau and the neighbouring areas, home to a lot of hotels, motels, restaurant, travel centres and a backpacker's gathering place. This is a place to entertain and experience the pavement life of Saigon. The night in "Pho Tay" is colorful and displays themes of varied culture.
Looking for more stuff to do and places to go?
Check out Mark Wiens video about 23 Things To Do in Saigon