Reading Time:
7
minutes
Update post covid
From November 20th 2022 we will no longer be accepting border crossing bookings for rentals. This is due to the difficulties in customers getting back into Vietnam with the motorbike.
Travelers can inquire to buy a Honda XR 150, with a range of $1600-1800. The bikes will range between 60 and 90,000km and sold with a 1 month warranty. The motorbike will be in good condition, just like any other Tigit Rental. We will not buy the motorbike back, the expected resale is $1000-1500usd.
Honda Blades are also available between $450 and $550 with a range of 60,000km+. These motorbikes basically never break down so it is a great opportunity to pickup a motorbike cheap. Expected resale value $300-400.
Vietnam, Cambodia and Laos
A Vietnamese motorbike can go into both Cambodia and Laos, and get back into Vietnam again.
A Cambodian or Laos motorbike (or any motorbike outside Vietnam) cannot enter in Vietnam.
For a full loop of Cambodia, Vietnam and Laos a traveler must have a Vietnamese motorbike.
At Tigit we believe Thailand is no longer possible to enter on a Vietnamese motorbike. We do not know why, in the old days it was possible!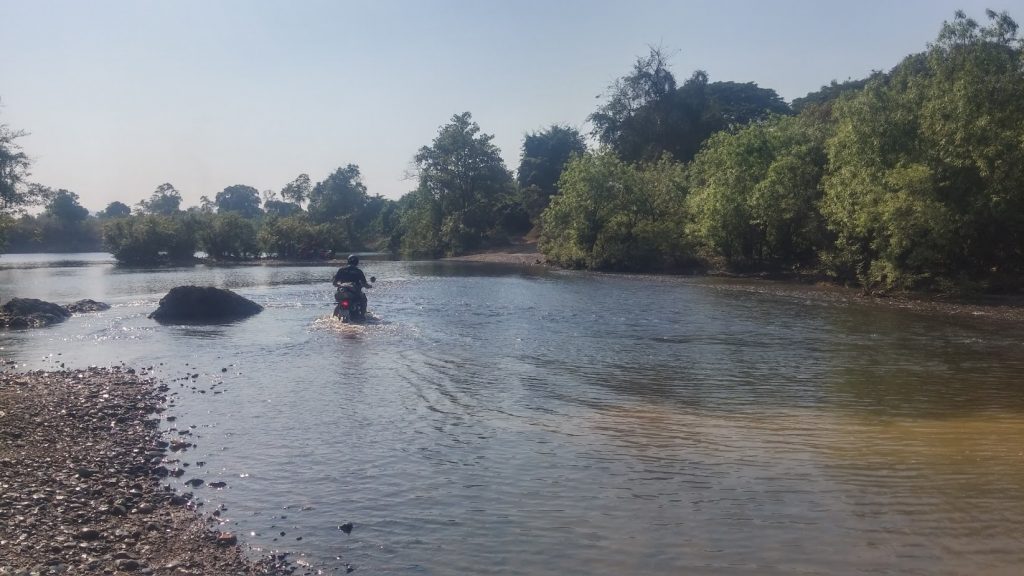 Travelers must finish back in Vietnam if using Tigit
It is not possible to send a motorbike from Laos or Cambodia back to Vietnam. Travelers with plans of finishing in a different country may use our buy and buy-back program where we sell off older rental motorbikes at a lower price. The buy and buyback contract follows the same principles with full maintenance warranty from Tigit, but allows a traveller to buy an older motorbike with the idea of selling it onwards without too much loss on resell.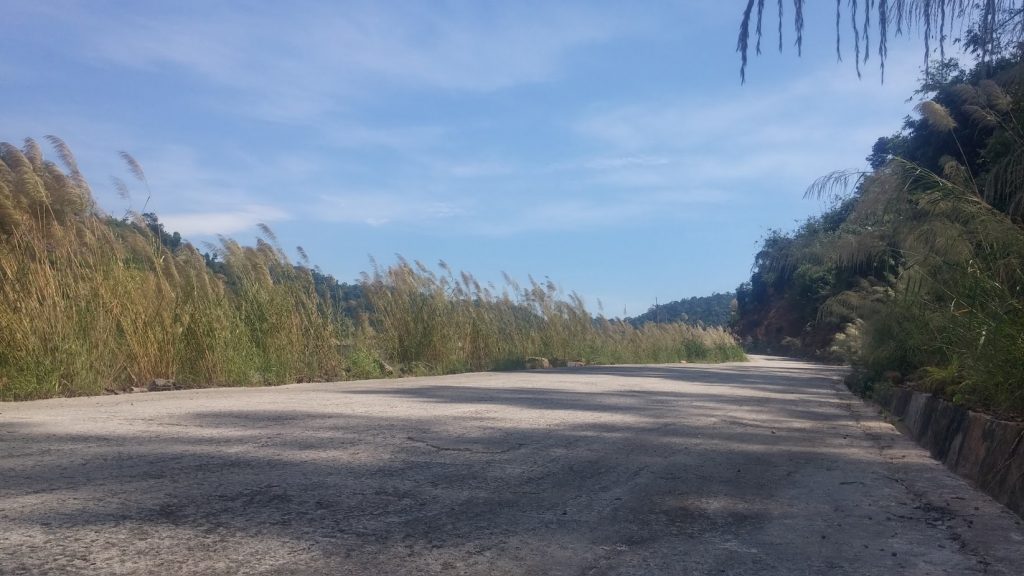 Vietnam Cambodia Borders
Vietnam to Cambodia both the Moc Bai border (2 hours from HCM) and Ha Tien border (near Phu Quoc) are commonly used.
Less known is the Cửa khẩu Lệ Thanh Border to Pleiku. Any major border will work to Cambodia.
There are no difficulties crossing into Cambodia and out of Cambodia. It is a good idea to have the blue card of the motorbike, although in our experience a border agent has never asked for it!
Cambodian Visas are all "on arrival" and from what we know the process is very simple.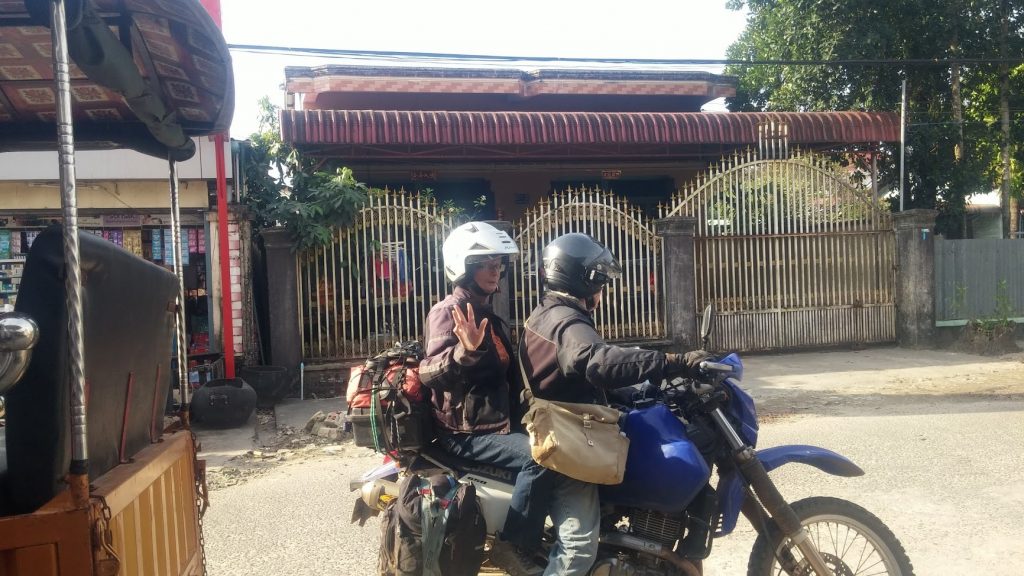 Vietnam Laos Border Crossings
According to this article from LaotianTimes, nine of Laos's border checkpoints will discontinue providing visa on arrival services to tourists, including Na Meo. We recommend applying for a Lao Visa in Hanoi instead. 
The only consistently working border (correct at time of writing this) is the Na Mèo border crossing near to Hanoi. Tigit customers have also succeeded through the Lao Bao border near to Hue. However, we do not have a large enough sample size to firmly recommend Lao Bao as a viable border.
Taking a motorbike into Laos appears to create controversial debates and mixed results on the internet blogs. Backpackers on Chinese motorbikes are commonly rejected into Laos and this causes misinformation about the known and successful Na Meo border.
Tigit customers have never failed through Na Meo.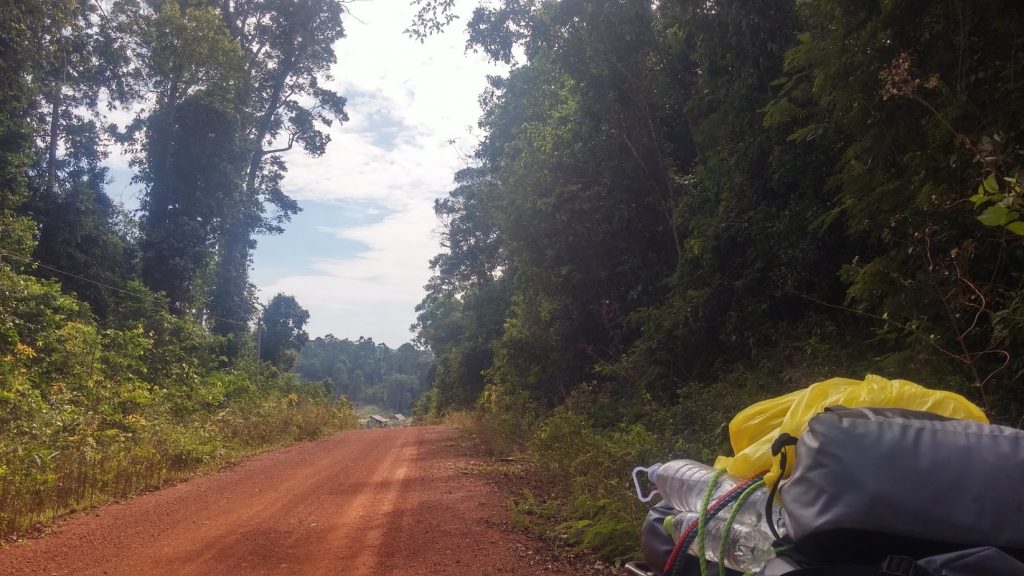 Cambodia to Laos or vice versa
There are reports around the internet that this border can reject travelers. Tigit customers seem to succeed but sometimes difficulties occur in needing to pay up to $100 in bribes to get through. There are also reports of an illegal "ferry" nearby that takes the motorbikes over the river allowing the traveler to cross the border motorbike free! Customers of Tigit have reported that this works, but obviously we can not recommend this and we take no responsibility in the safety of it. We simply know that it exists!
One way or another, travelers will get through this border. Worst case scenario a traveler can come back into Vietnam and pop around through a different border.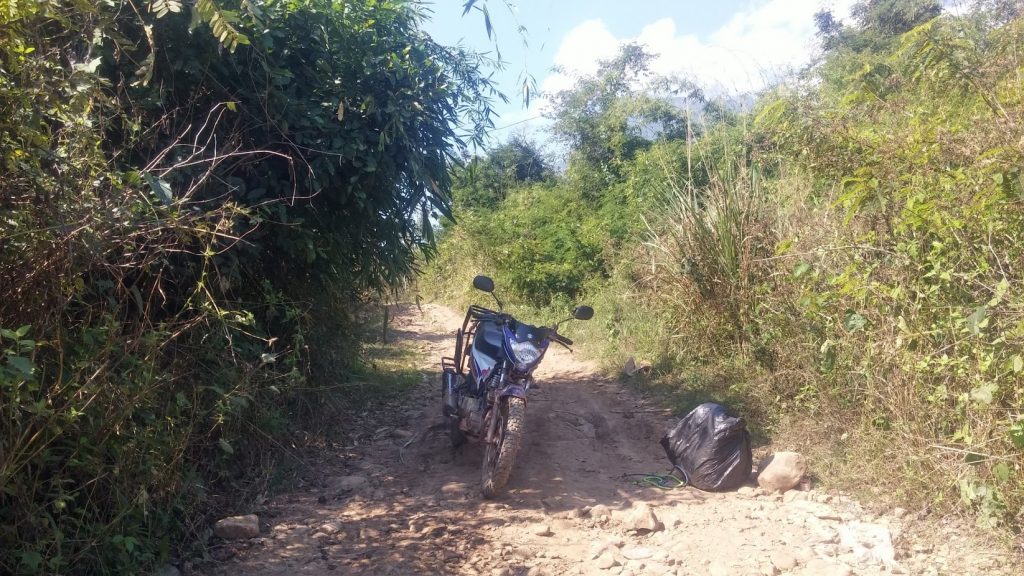 Maintenance and breakdowns in Cambodia and Laos
The Tigit contracts all state that customers must change oil and service the motorbikes in genuine Honda Head mechanic shops. Honda Head are also found in both Cambodia and Laos and the service remains to be professional.
Cambodia in particular has excellent mechanics and breakdowns or problems are usually fixed quickly, professionally and cost efficiently. Even the backstreet mechanics seem to be vastly superior to the Vietnamese when it comes to mechanical skills and stocking quality parts!
Laos also has a continuation of Honda Head but not many of them! In Laos, travelers must use backstreet mechanics, but as with Cambodia the mechanics seem skillful and stock high quality parts.
Fixing motorbikes in both Cambodia and Laos is not a problem!
Vietnam suffers from high taxes on imported components which creates this thriving market of Chinese garbage such as Honda Win motorbikes. It also creates a Chinese garbage market of replacement parts which means a high quality motorbike can quickly be ruined with low quality replacements. Tigit likes customers replacing parts in both Cambodia and Laos, and we often encourage it!
Keep receipts and Tigit will refund replacement parts at the end of the journey.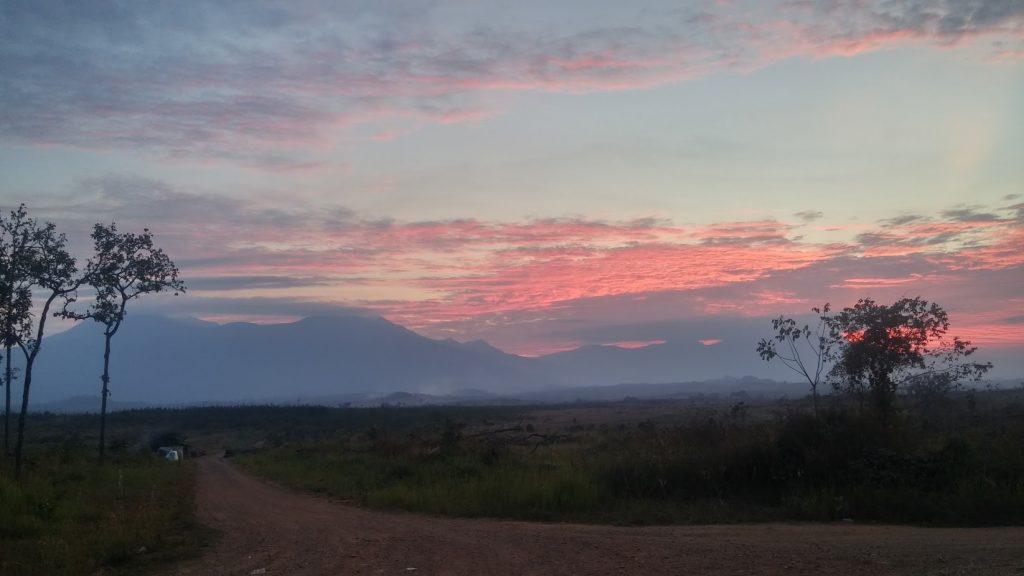 The XR 150cc is the best motorbike for all three countries
Tigit has disclaimers about the Honda XR 150cc being difficult to fix in Vietnam in comparison to other models. When it comes to all three countries combined then the Honda XR 150cc becomes the most internationally recognised motorbike out of our stock, and as a result becomes the easiest to maintain over long distances and across borders.
Parts for the XR 150 will always eventually be located in all three countries.
The XR 150cc is also the best suited for variable terrains and Laos in particular can get very mountainous with a lot of pot holes!
For those on a budget, then the Honda Blade Semi Automatic is the best choice. These can also be fixed everywhere, but the Honda Blade never breaks down anyway. Statistically the Honda Blade remains to be our most reliable motorbike over distance despite being the cheapest.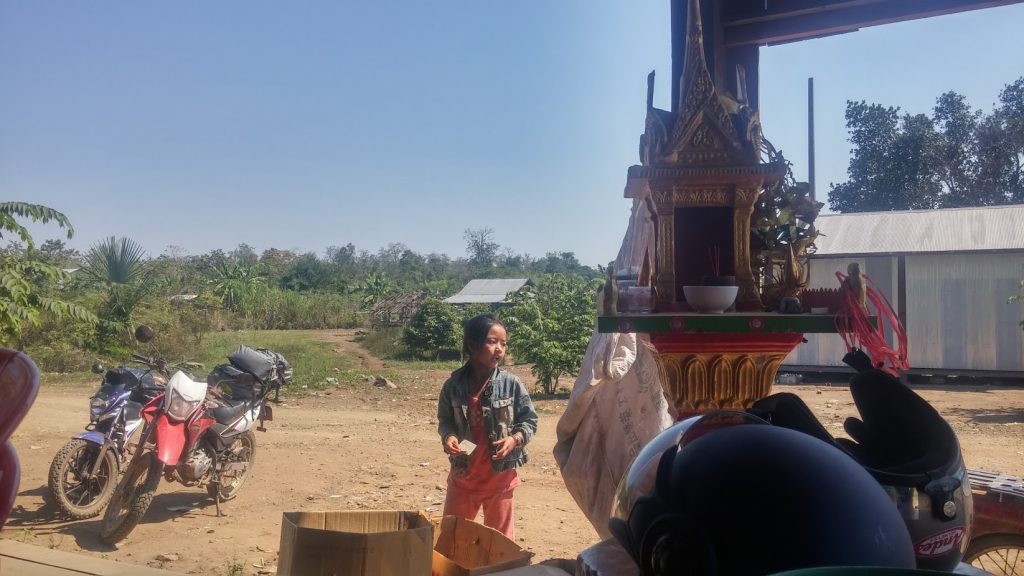 Have motorbike skills and an adventurous attitude
The big loop of Vietnam, Cambodia and Laos takes around 2.3 to 3 months to complete. It is a long way, and when done properly is around a 10,000km journey.
Usually a Tigit Motorbike will be serviced and checked after every rental. Most "long" rentals will be 3 to 4,000km. A traveler hitting a 3 month holiday and 10,000km of road must be aware that wear and tear on components is going to happen and that they must be able to detect and check their own motorbike.
Tigit will gladly co-corporate and refund parts that need replacing on a journey providing the customers use our support channels to discuss and send pictures of old components.
Tigit can not translate in Cambodia and Laos and so travelers must fend for themselves when it comes to diagnosing problems and getting the right price. We can help with ideas, potential quotes and provide general support.
Mechanics in both Laos and Cambodia appear to be both skillful and honest!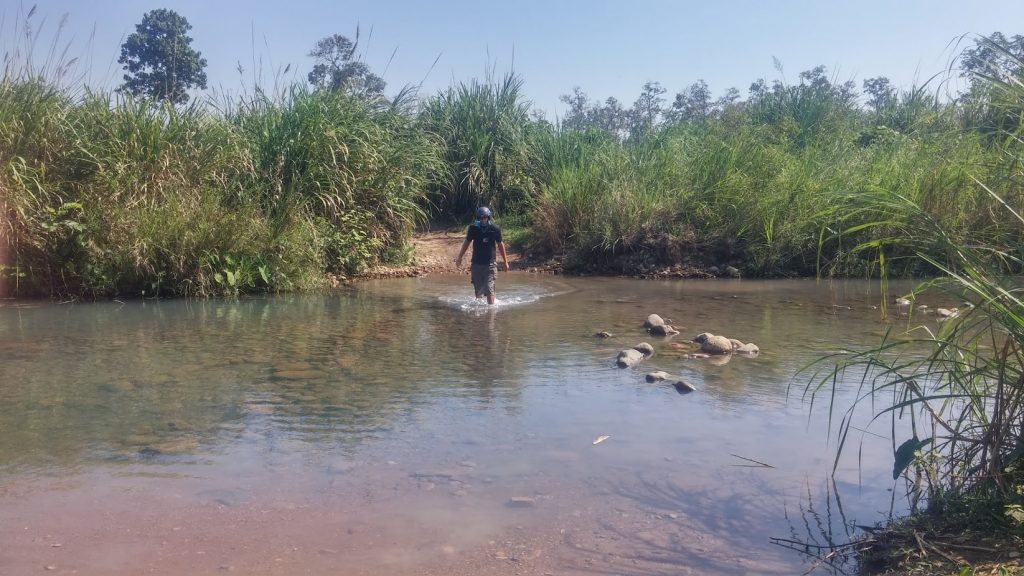 Theft, crashes and major breakdowns
Travelers venturing off into both Laos and Cambodia should understand that Tigit has no control outside of Vietnam. We are unable to translate to police or deal with motorbike losses and crashes. Within Vietnam we have emergency contacts and a very large country wide coverage for dealing with dire situations.
When bad situations occur outside of Vietnam, it is the travelers responsibility to find a way back for the motorbike. If it is not returned to Tigit we consider it lost or stolen and will charge accordingly.
Crossing borders on a motorbike is an amazing thing to do!
Travelling across borders is an amazing feeling and not commonly done on a motorbike. With the right amount of time and an adventurous attitude this Vietnam, Cambodia, Laos loop is a once in a lifetime experience!
Vietnam having a lovely mix of mountain and coastal roads. Commonly driven by backpackers with both the famous Hai Van Pass and Ho Chi Minh road thrown into the mix. Tigit routes and maps for Vietnam.
Cambodia is hot, dusty and desert style driving, The famous Angkor wat temples (which can be viewed with a motorbike), and some extreme offroading for the thrill seeker.
Laos is mountainous and reports of travelers suggest that Laos is the most beautiful of the three countries!