Reading Time:
14
minutes
Anyone with a passion for motorcycles has likely referred to their bike as their best friend, girl/boyfriend, or defends it fiercely when hecklers point out the bike's aging features or poor design. For a number of global motorcycle brands, it was passion like this that took these would-be failures from scrap parts and into the spotlight and revived them when the world thought it was all over. What is the best motorcycle brand in the world? Read on to find out. 
Yamaha
A Japanese startup. Yamaha can contribute its initial success in the world of two wheels to their first ever motorcycle, the 125ccc YA-1. A single-cylinder bike that when launched in 1955 won 1st, 2nd, and 3rd place in the All Japan Autobike Endurance Road Races.
Since their debut, Yamaha has continued to blaze a trail both on and off road, and today is second of the top selling motorcycle brands in the world.  
Yamaha Exciter

makes the cut for

40 Best and Worst Motorbikes in Vietnam

. This 150cc powerhouse is extremely reliable and great for two people. 

Guinness Book OF World Records

now has two added Yamaha entries. Celebrating 1-million Exciter sales in 2017, Yamaha in HCMC organized the largest human image of a motorcycle and the largest motorcycle logo. All done by participants in Yamaha Blue.

One of the most expensive motorcycle brands

is the Yamaha Roadster BMS Chopper. A $3-million bike finished in 24-karat gold, red velvet, fitted with a 1700cc V-twin. Yikes!

1887

is when Yamaha began in the musical instrument business. Today they build everything from electronics, motorcycles, music, furniture, sporting goods, and watercraft.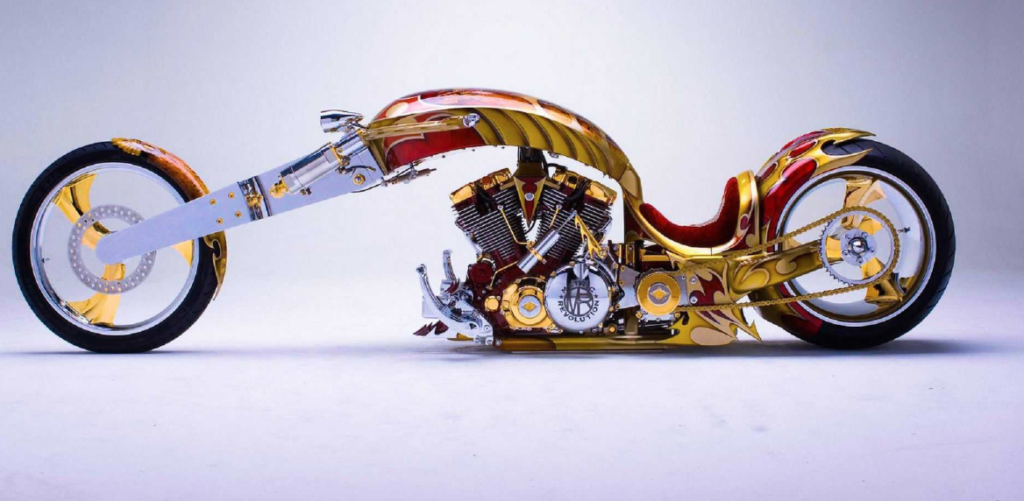 The $3million – 1700cc Yamaha Roadster BMS Chopper. I wonder how it does in the mud?
Ducati
Like many things Italian, the Ducati bike is known for its head-turning good looks, smooth moves, and high price tag. It wasn't always this way, Ducati started out manufacturing radio parts in 1935. By 1950 they finally turned out the very first motorized bicycle, the 48cc Cucciolo.
Today Ducati is still producing bikes in Bologna Italy. The ownership is a touch more complex though as they are owned by Audi, which has a Lamborghini motorcycle interest looking over them, which is then overseen by Volkswagen. Seems they have a lot of horsepower behind them.
A motorcycle brand revered more for their speed, you're probably familiar with bikes like the Ducati Monster or SuperSport. Ducati also has a dual sport style bike, the Multistrada. It's not the kind of bike you are likely to see riding around the Ha Giang Loops near Hanoi. However they do sell them in Hanoi, so keep your eyes peeled for this hardcore adventure bike that will probably never get dirty. 
Vacuum tubes

were how the Ducati family started their business. It wasn't until 18-years later, in 1944, that the idea to sell engines came to life. 

A 48cc motorized bicycle

was the fist Ducati machine on two wheels ever released. It was in 1950, and nearly 70-years later their line-up has certainly expanded. 

The current line up of motorcycles

includes a broad range of options like; Scrambler, Monster, Diavel,

Multistrada, Superbike, Supersport, and the Hypermotard
Honda  
Off the back of a failed piston ring business in post-war Japan, Honda has climbed its way to number one on the list of top 10 bike brands in the world. In Vietnam where any brand of motorcycle is usually referred to as a Honda, over 70% of motorbike sales belong to team red. On a global scale, Honda has sold over 300,000,000 motorcycles since 1949.
With close to 2000 varieties of motorcycles produced by Honda from the sofa-on-wheels stylings of the 1800cc Gold Wing to the top-selling CRF250L dual sport, right down to the Beat FC50, 50cc scooter. In the end, it's the legendary Honda Cub that has topped the sales list for Honda motorcycles and motorcycle sales globally.
Scooters

are initially produced by Honda in 1954. The Juno K-type is the world's first self-starting scooter and first scooter with turn signals. 

Production

of motorcycles has reached 2.5-million in the two motorcycle factories in Vietnam.

Best motorcycle in the world

in terms of sales is the

Honda Cub that broke 100-million in sales from 1958-2017.

Best motorcycles of all time

outselling every other brand.
Royal Enfield
Pulling at the emotional heartstrings of generations of riders across our planet, the Royal Enfield line of motorcycles encompasses the word adventure and just riding one of the classics feels like you're time traveling.
This now Indian produced bike pride themselves on the Enfields tag line "The oldest global motorcycle brand in continuous production". Dealing with over a century of business, they have had their challenges, but even today motorcycles like the new Royal Enfield Classic 500 are captivating riders young and old. 
The American marketplace saw the recent release of the Bullet 500 where sales are outpacing local legends like Harley. In Indonesia, sales on their line of 250-275cc Enfields has increased as much as 50% while overall motorbike sales are declining. In places like Vietnam, they opened their first ever retail store in HCMC in 2017 and riders can easily rent bikes like the Royal Enfield Himalayan 400cc to try out while in Vietnam. 
Outselling Harley Davidson

the Royal Enfield market is continuing to gain global traction.

United Kingdom

was the original home to Royal Enfield before partnering with India's Madras Motors in 1955. They still call India home.

Fastest Enfield

was the Interceptor 750 manufactured in the UK. It would top out around 190km/h. The 650 version turned out to be one of the

best motorcycles 2019

for the brand.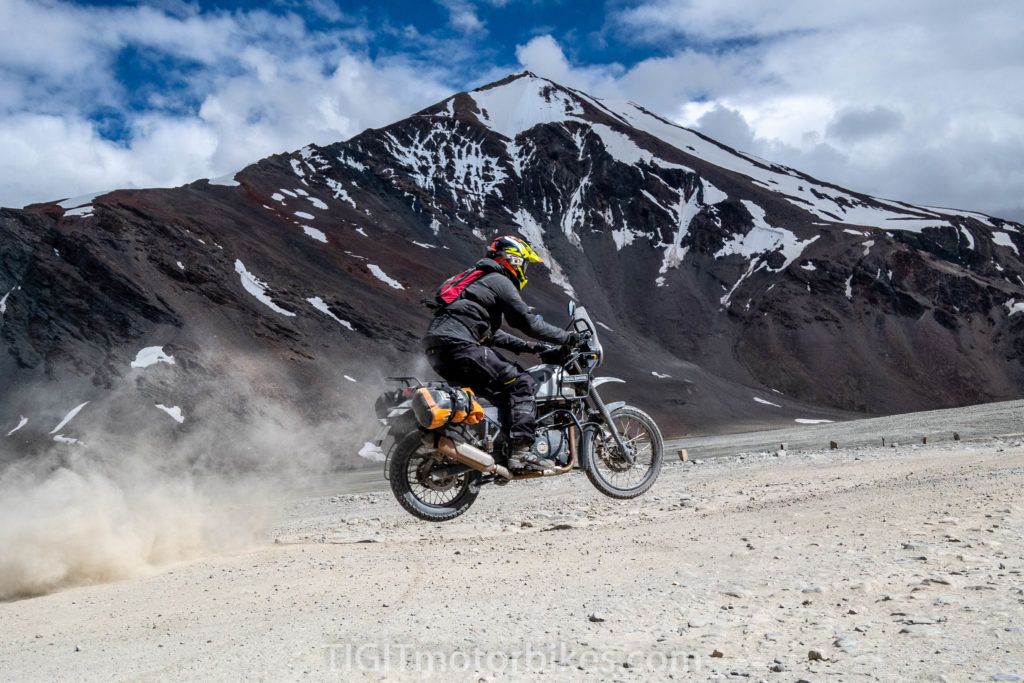 Kawasaki
Flying the green flag since the first mass-produced Kawasaki motorcycles hit the streets of Japan in 1953. The original design was a 148cc engine designed by their aircraft division bearing the name Meihatsu. 
Today one of Japan's "Big 4" is highly known for its off road and street bikes. These capable bikes with a lightweight design are often geared towards the beginner market. Bikes like the Ninja that come in a single, double and 4-cylinder option are a popular way to capture riders as their skill levels increase. 
In Vietnam, you can find Kawasaki's adventure models in the Versys X300 and KLX dirt bike varieties. Usually more expensive and harder to find parts, they fall far behind Honda in terms of sales.
Second fastest production motorcycle ever

belongs to the Kawasaki Ninja ZX-14R. A 1441cc engine launches this rocket to over 330km/h

"Let The Good Times Roll".

Kawasaki's marketing slogan points out the fun side of motorcycling. Maybe you meet the nicest people on a Kawasaki too?

Pure silver

is used in the paint on the Ninja H2 and H2R bikes. Before your broken Ninja goes to the dump, strip the paint off of it!

Beginner riders

who want to

get into the world of dual sport riding

should get on a Versys 300x. The lightweight, good ground clearance, and 17L fuel tank make it a good all arounder.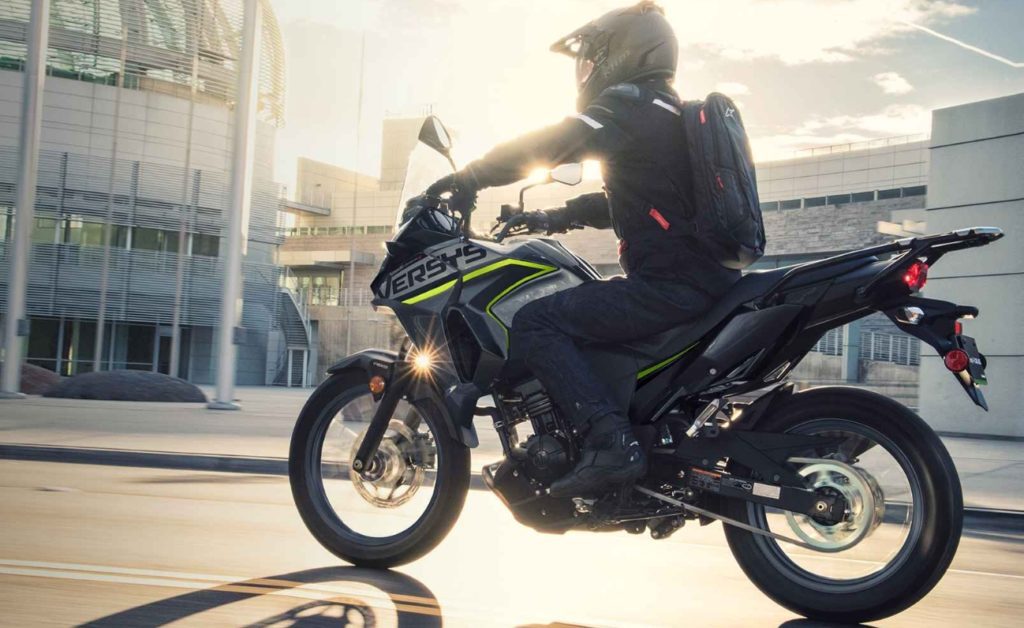 Kawasaki's latest entry into the dual sport world, the easy to handle Versys 300. 
BMW
Entering the market with a winner, BWM's first line of motorcycle engines in 1923 featured a flat twin boxer engine, close to 100-years later and this is still the design used on a number of BMW bikes. Bavarian Motor Group is known for producing high quality motorcycles and charging a premium for them. With all manufacturing still taking place in Germany, other than a line of G310 bikes produced in India, control is tight for these German gems.
Production crippled after WWII and since then BWM has slowly crawled their way back to a position at the table of best motorcycle brands on the planet. A bit of marketing help went a long way with BWM winning six Dakar Rallies on modified BMW bikes. As well as a fluke victory when BWM, the would-be 2nd choice, for the cult motorcycle adventure classic "Long Way Round". Featured two unlikely movie star motorcyclists who rode around the world (sort of) on 1200GS Adventure bikes.
Top selling model

is the R1200GS & R1200GS Adventure. Accounting for nearly 30% of sales.

James Bond

blockbuster Tomorrow Never Dies, features a stolen R1200C trying to navigate the streets of Saigon. Bond escapes by jumping over a helicopter onto a roof. 

Price of a BMW motorcycle in Vietnam

starts with the G310R around 190,000,000vnd ($8200).

How much is the

R1200GS in Vietnam?

Roughly 590,000,000vnd ($25,000)
Harley Davidson 
The Davidson boys and their friend William Harley began tinkering with a bicycle engine in Milwaukee USA in 1901. A long line of booms and busts have what is the bod-boy imagery synonymous with this rumbling brand known the world over today.  If anything, Harley Davidson is just as known as much for apparel as anything, their licensing accounts for 5% of revenues.
  These Red, White, & Blue based bikes that pride themselves as one of the top American motorcycle brands have come under pressure from higher quality, lower priced motorcycles from Japan over the years. Instead of trying to compete head to head, Harley focuses most of their attention on larger displacement bikes with equally large price tags.
India

is now home to Harley manufacturing where they produce street, soft tail, sportster, and touring bikes like the 1700cc Road King.

Vietnam

even has four Harley dealerships between Saigon, Danang, and Hanoi. Probably not the best choice for

riding Hanoi and the North

, but anything is possible.

Live Wire

is Harley's first attempt at the electric market. This 2014 concept bike is now for sale.

HOG

a nickname that Harley lost the battle trying to trademark. Though the company still uses the NYSE stock ticker HOG opposed to their original HDI (Harley Davidson Inc)
Suzuki 
Helping to keep up appearances in the world of top Japanese motorcycle manufacturers, Suzuki's initial success came in the way of looms for the booming Japanese silk business back in 1909. From here they got into cars and by 1952 had their first two-wheeled product, a bicycle with a motor attached.
With annual sales dropping from around 2.5-million bikes in 2011 to around 1.3-million in 2016, sales are once again picking up for Suzuki motorcycle brands. For those of you new to the world of motorcycles, when deciding what is the best motorcycle brand for beginners, the Raider is a good starter bike from Suzuki. You can pick one up for a good price or rent one and try it out.
Suzuki or Kawasaki, which one is faster? Well, Kawasaki does have the Ninja that can go over 330km/h, but Suzuki has the GSX-R that launches off the line like a rocket.
X6 Hustler.

Once known as "The Fastest 250cc Motorcycle In The World". Sold from 1966-1968, sales hit 5000-units  per month!

GSX-R.

Suzuki's race bike with lights for the rider who needs to go from 0-60mph in 2.35 seconds. 1984 saw the first 750cc GSX-R and today they build 125-1000cc GSX-R options.

 
Hayabusa

is Suzuki's fastest-moving motorcycle. With a 1340cc engine that tops out at around 310kmp/h! 

Burgman Fuel-Cell.

World's first fuel-cell vehicle to earn Whole Vehicle Type Approval in the E.U. It only emits water.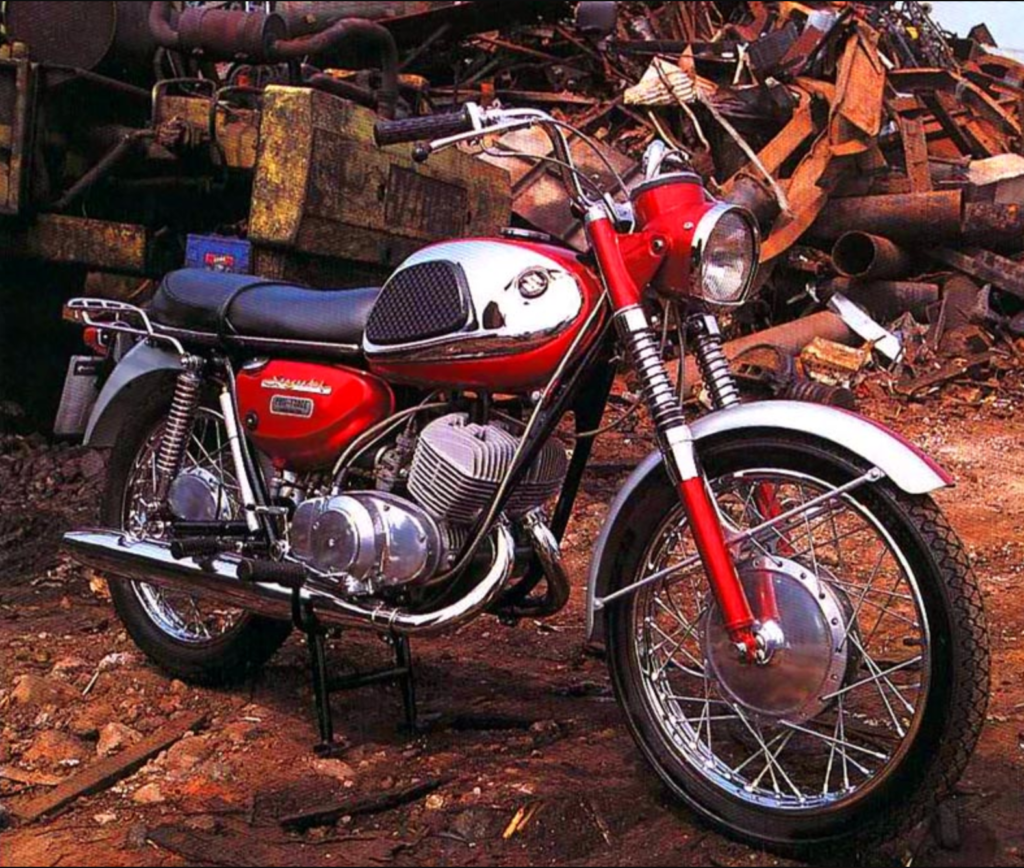 SYM Motors
Asian based SYM Motors is less known on a global scale. It has a firm footing in a specific Asian marketplace, selling 16-million motorcycles and scooters since they opened their doors in 1953. With production split between Twain, China, and Vietnam, SYM takes in over $1-billion in revenues annually across its full line of motorized products.
In general, these motorcycles are not revered as the top motorcycle brands in Vietnam, the SYM brand is a budget bike with the occasional rare and reliable beauty hitting the market. The SYM Elizabeth automatic has gem status, well unless you need some kind of after sales service or parts. Happy hunting.
The SYM Attila

was the very first 125cc automatic scooter to hit the streets of Vietnam in the early 2000s

SYM Shark

is the scooter expats buy in Vietnam if they can't afford a Honda. Really, go for the Honda. If the Shark is a must, look for an authentic 125cc, not the claimed 150cc version. 

SYM Wolf

is considered to be a solid street bike on the streets of Saigon. The problem, you need to find one first.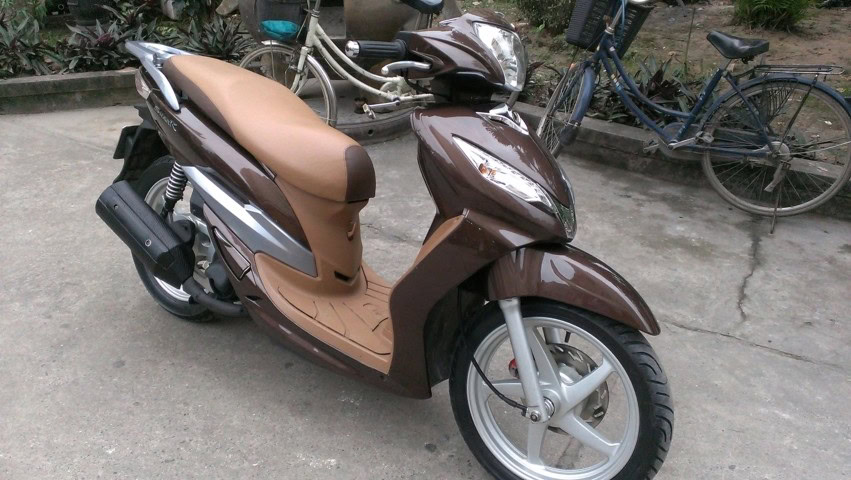 Husqvarna
Despite changing ownership numerous times over the years, some things on a Husqvarna haven't changed. If you close one eye and stare at the Husky logo you'll notice it's the image of what you'd see by staring down the end of a gun, or at the time, musket barrel. 
Producing their first motorcycle near the town of Huskvarna Sweden in 1903, after the most recent change of ownership from BMW in 2013, today KTM owns and produces Husqvarna motorcycles. A few models are more like KTM bikes dressed in Husky clothes. The 701 Enduro, for example, is basically a KTM 690 with a more appealing paint job. 
1903

was the debut of the first motorized bicycle from Husqvarna. Bulky, awkward, and slow. It fell right in line with everything else motorized on two wheels at the time.

Enduro, Motorcross, & Supermoto

bikes come off the production line currently from 125-701cc sizes in their stylish blue, white and yellow paint jobs.

Vitpilen & Svartpilen

are the current street orientated bikes produced by Husky in a 401 and 701 edition. These naked motorcycles are geared to the urban crowd, painted in jet black. Nothing like the white or orange colors trademarking KTM and Huquvarna.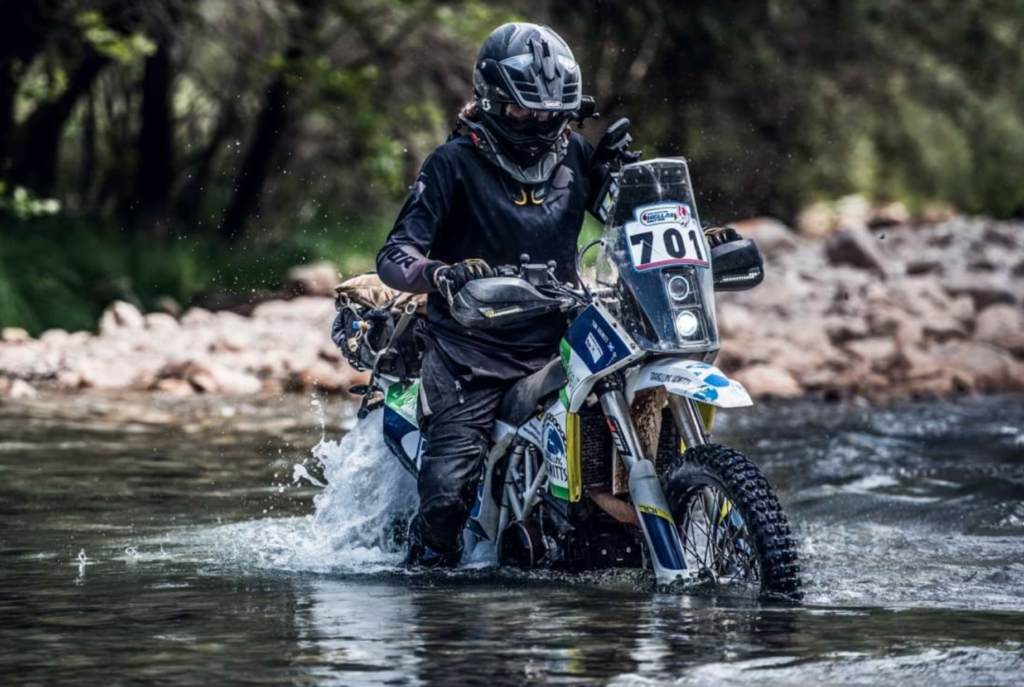 Vespa
"Sembra una vespa!"  – "It looks like a wasp!" That initial Italian phrase blurted out by Enrico Piaggio when he saw the first Vespa design back in 1944, and so the name stuck. 
Enrico is the son of Rinaldo Piaggio who founded the Piaggio group of companies that produced the original Vespa. At the time designers we trying to produce a utilitarian style motorcycle with an enclosed drive train, front splash guards, and seating you could straddle. Not everyone was pleased with the first design, but the overall package isn't far off from what you see in a Vespa today.
Piaggio as a company has always had its hands in many motorized businesses. Once on the cusp of bankruptcy, today business is booming and they manufacture the brands Piaggio, Vespa, Gilera, Aprilia, Moto Guzzi, Derbi, and Scarabeo.
MP5 Paperino

was the first ever Vespa design in 1945. The bike whose name was born from a nickname started off with a nickname. "Paperino" means duckling. 

34 Vespa designs

over the years, and today you can own a Vespa in a manual, CVT, or electric options. If you're

comparing motorcycles in the 110-150cc range

, the Vespa could hold it's own with everything but clearance. 

SYM Elizabeth

is the Vespa knock-off in Vietnam, they sell real Vespas there too but the average traveler isn't going to shell over the money for a real one.

Vespa Electrica.

If you're original Vespa wasn't efficient enough, these modern scooters are totally stealth and can buzz along for 100kms on a single charge.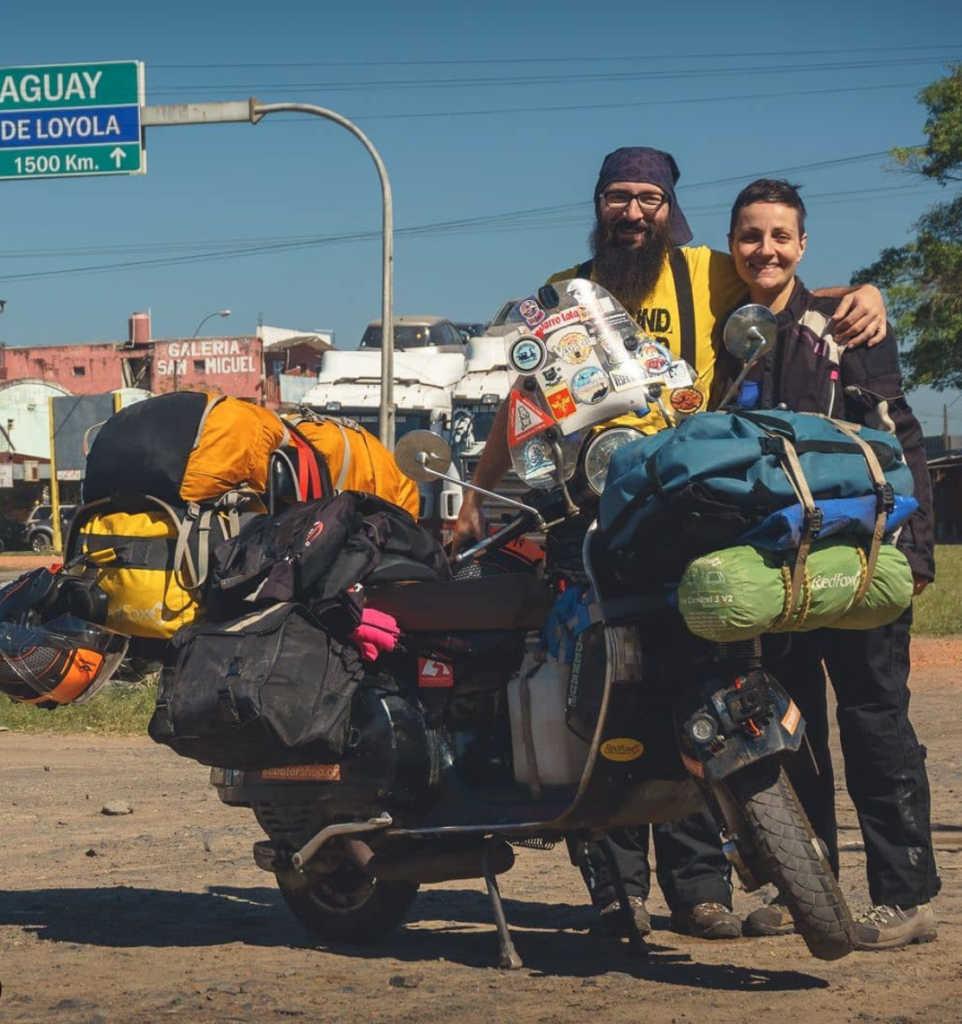 Beta
It would seem like the Japanese rule the world on two wheels, but Beta is another Italian manufacturer with a long motorcycle history and a unique hold on a sector of motorcycle competition.
Like most motorcycle manufacturers, Beta also started out with bicycles. In 1904 they were manufacturing push bikes and by 1948 has their first line of motorized bikes. Since then Beta has experimented with on and off-road bikes as well as engines made in and out of house. In recent years a line of Beta bikes has featured Suzuki DR and KTM engines. The Beta Trials bikes are one of the global leaders when it comes to competitively climbing mountains on a motorcycle and this line of motorcycles sees all of its engines manufactured inhouse.
ALP Trail 125, 200, and 350cc

all used Suzukis DR air-cooled engine to power the off-road bikes.

Beta Enduro Bikes

manufactured from 2004 -2009 used the KTM engine to rip up the roads. Today you'll find enduros with Betas' own engine in them.

Trials Bikes

are Betas' strong point. Not an area for beginners, but if you're looking for a challenge try out these upside down looking banana bikes that seem to defy gravity. Remember your helmet!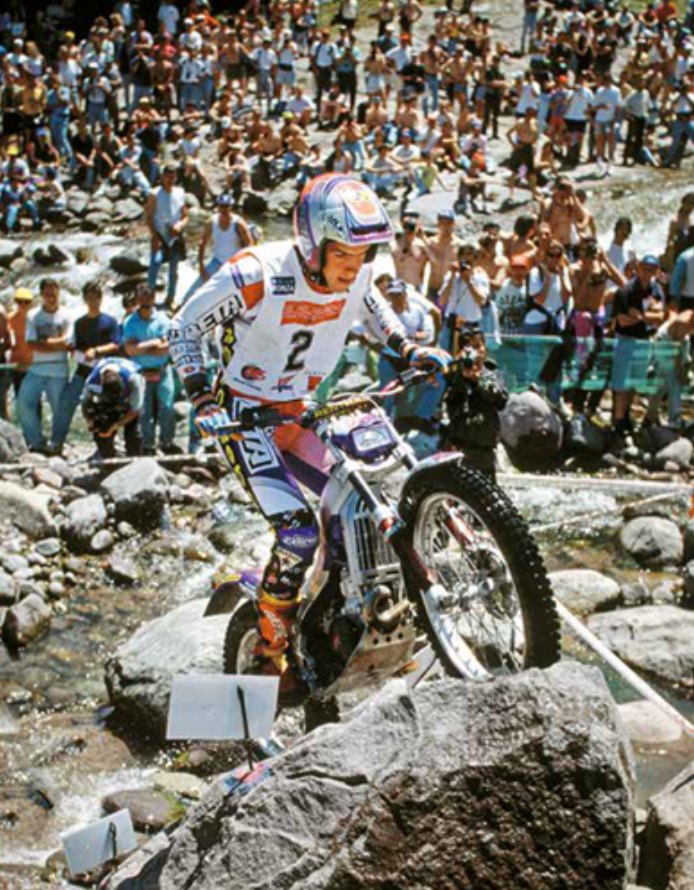 Gas Gas
What's in a name? When Harley, Honda, or Beta became available to the open market naming them was straightforward. The founders incorporated their own names in one form or another and so the brand was born. 
Gas Gas is a Spanish slang referencing that if you give your motorcycle some gas you'll go faster, or in this case give it 2x the gas you'll go 2x as fast. To explain this local slang in foreign markets would take some marketing ingenuity. Or, as they did in America, just tell the public that "Gas Gas = Fast Fast". Americans got the message and sales took off.
This Spanish brand of motorcycles started with trials bikes in 1984 and today has expanded to enduro bikes, motocross, and quads.
Championship titles

helped to promote the brand. Gas Gas has picked up the Trials World championships, Outdoor world Trials Championship, Indoor Trials Championships,  World Enduro Championship, & Red Bull Last Man Standing.

Supermotard

is a line of electric children's motorcycles produced by Gas Gas. Via the app parents can limit playtime, speed, and even shut the bike down. Perfect for the overbearing adult in your world.

EC Ranger 300

is Gas Gas' enduro model aimed at the off road and crowd. These lightweight bikes feature "Unbreakable Plastic" bodywork. I'd like to test that sales pitch.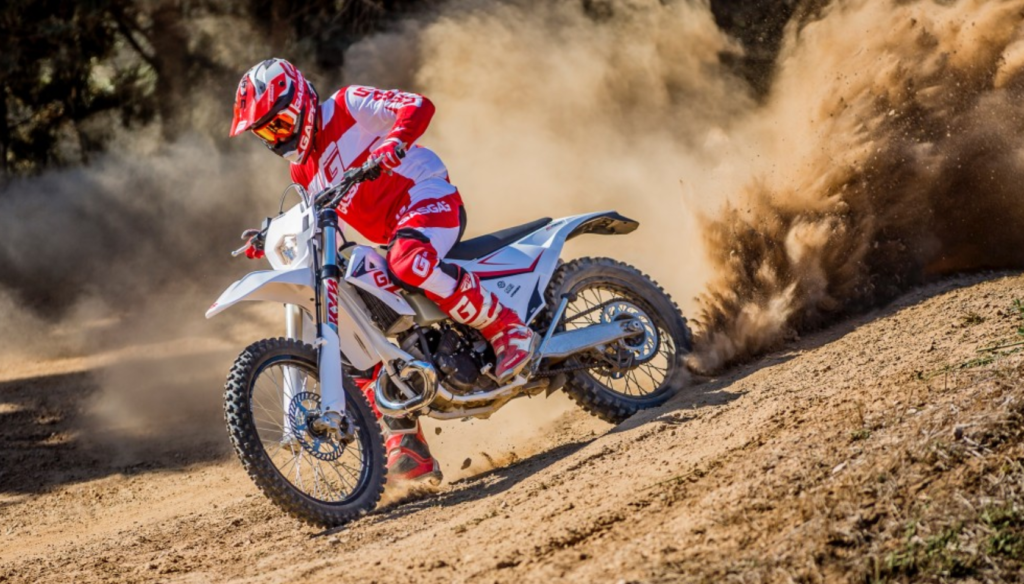 Triumph
A company with deep British roots that at one point died off and later, with a substantial financial investment, rose from the ashes (literally) to become a major player in the motorcycle world.
Founded in 1884, the first motorized bicycle was produced by Triumph in 1902. Nearly a century later in 1983, under pressure from international competition, the Triumph brand went bust. The name was then purchased by a wealthy entrepreneur and the company secretly set to work reviving the name. By 1991 work was completed and the company launched the Hinckley Triumph. With close to 100-million pounds invested by 2000, Triumph Motorcycles ltd finally broke even. 
675cc Street Triple

is Triumph's best selling motorcycle to date. This naked streetfighter bike with an inline 3-cylinder engine is unmistakably cool.

Triumph  Vietnam

offers around a dozen model variations. From the classic Thruxton 1200R starting at 595,000,000vnd to the big Tiger 1200 starting at 750,000,000vnd. 

Triumph Thailand

has a major manufacturing facility that is 100% UK owned. This location can produce over 130,000 motorcycles a year!
The Best Motorcycle Ever?
Let us know your thoughts in the comments below…