Reading Time:
5
minutes
Honda CB 500x basic overview Review
The Honda CB 500x is a great motorbike for the money. In Vietnam, it can be bought for around $9000 or 200,000,000vnd. For this money, you are getting an unbelievably reliable and low maintenance machine. That will see you thousands of miles on the road without issues. You are getting a comfortable and practical motorbike on the road, combined with some minor offroad capabilities. It has quickly become one of the most popular adventure motorbikes in Vietnam.
For Tigit the CB 500x is commonly used for weekend getaways. But it also popular for the entire length of the country where people drive for one month or more.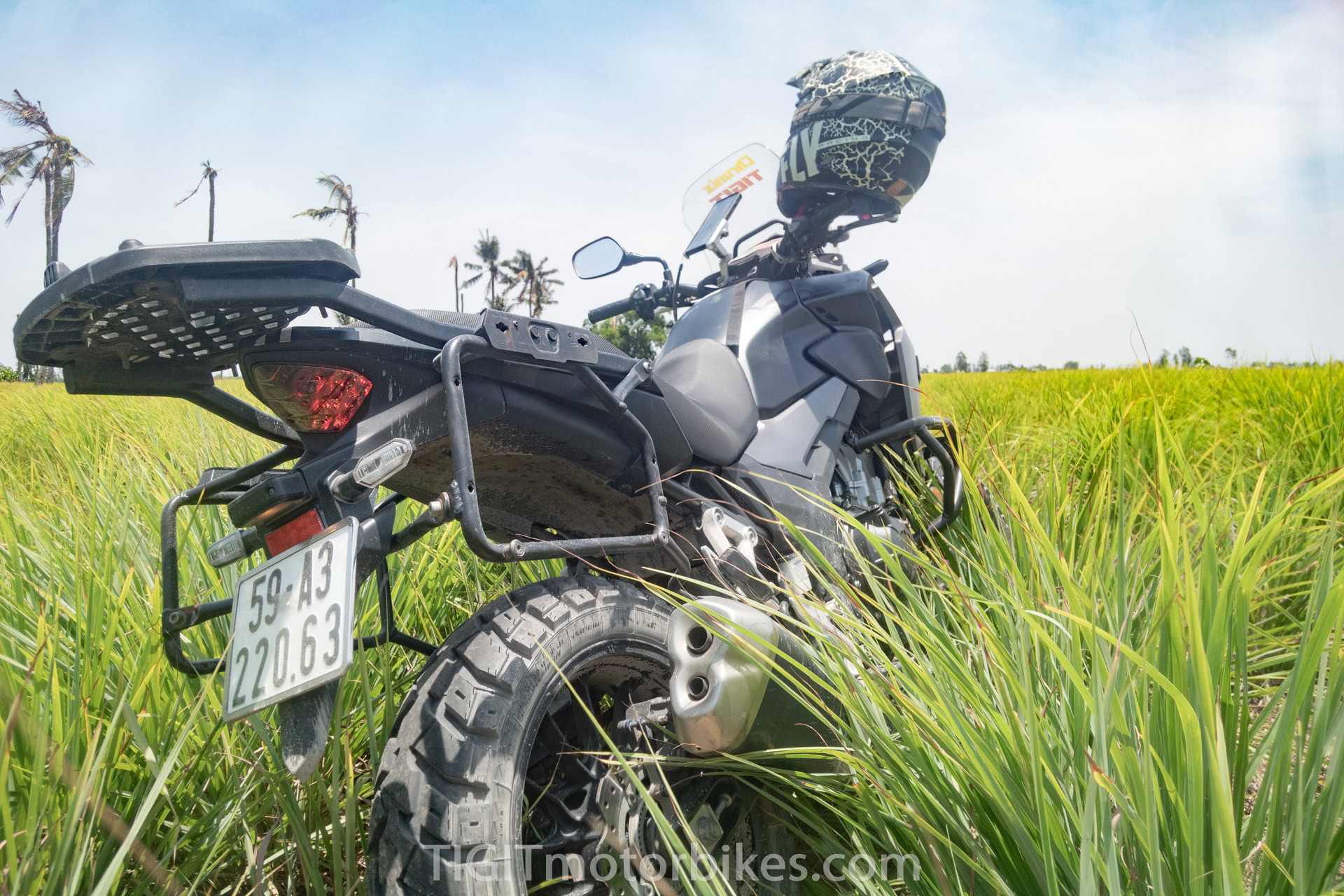 The Tires we use on a Honda CB 500x
The first upgrade we do is the tires. They come stock with Dunlop trail max tires. These tires only last around 6,000km and may as well be called road tires. The value and cost of OEM Dunlop tires in Vietnam aren't great. We switch them out with Heidenau Scout Tires for offroad-focused riders. And Metzeler Karroo Street 3 tires for people wanting a 50/50 balance. Both these tires will last around 20,000km and provide far better performance than the OEM's that come with the bike.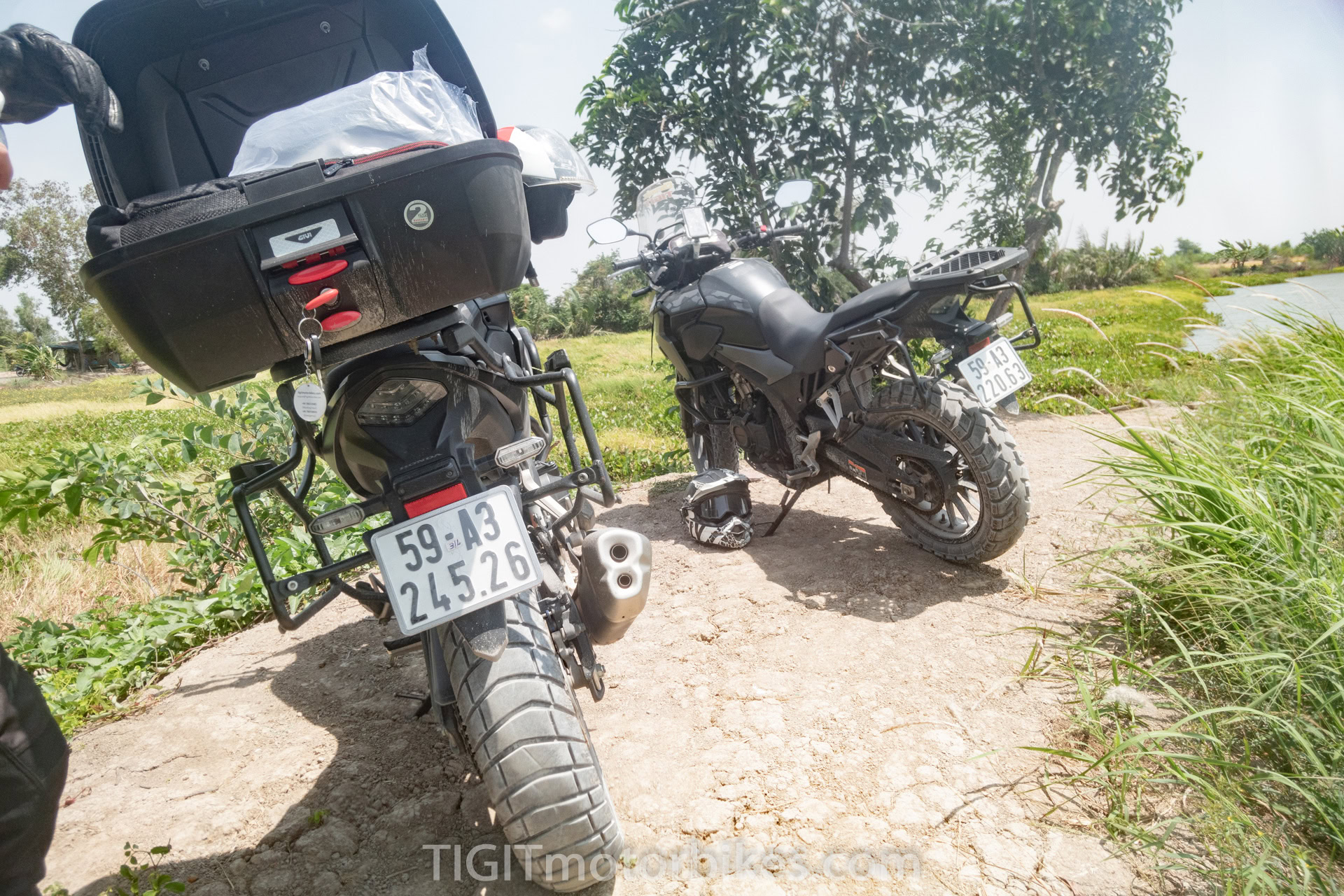 Boxes and panniers

for the Honda CB 500x
At Tigit we install 37 litre Givi aluminum side boxes on all our CB 500x motorbikes. They hold up well when clients crash and drop the motorbike! These aluminum boxes cost around $1200 all in.  However, if you own your own CB 500X, you should probably invest in soft panniers to save on weight. Here we have two choices. The Kriega US series if you have no mounts. Or the Enduristan Monsoon if you already have metal mounts on the bike.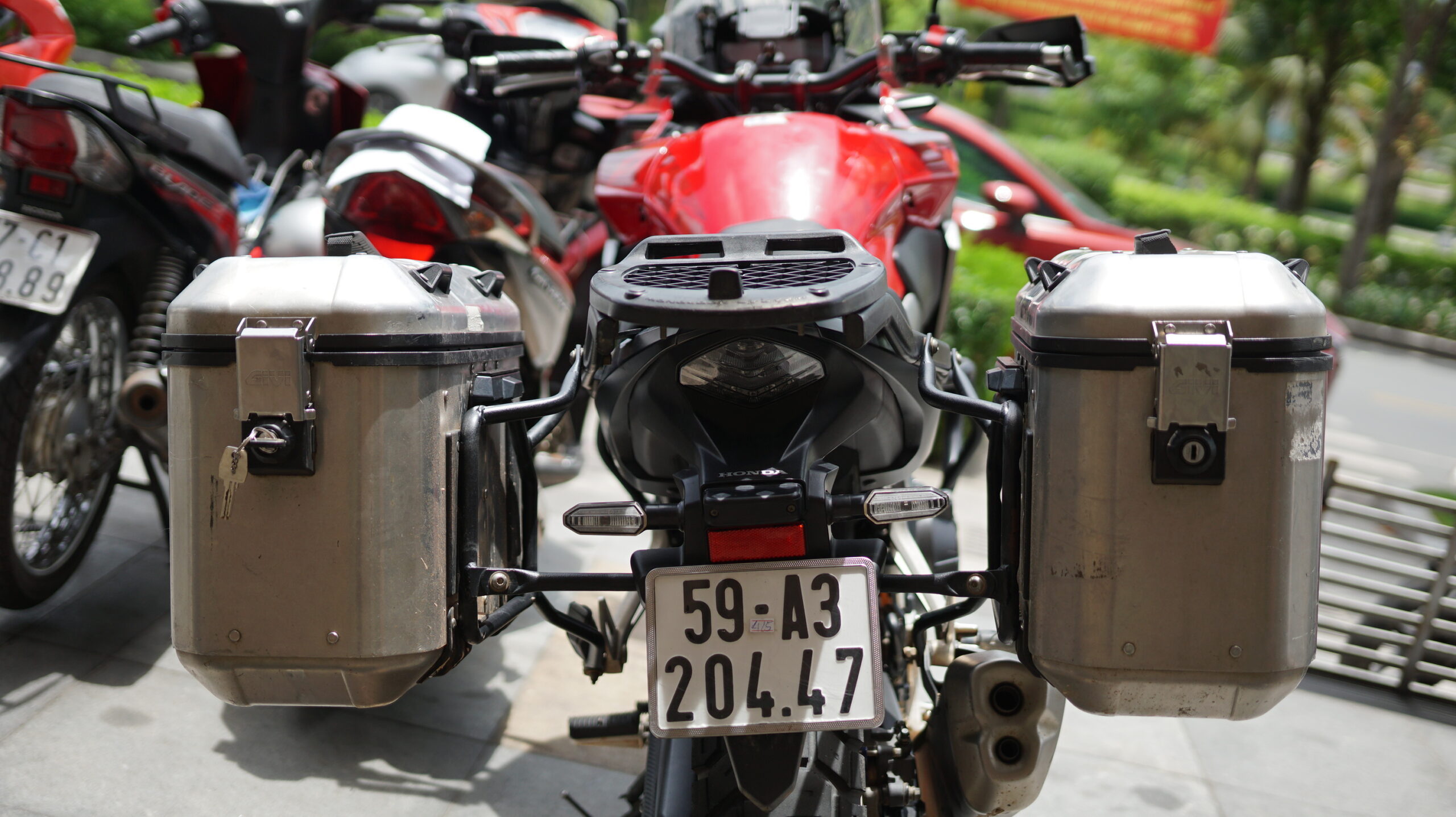 Top box
As for the top box, we don't recommend them because the high centre of gravity creates a wobbly bike. However, if you must roll with one, then Tigit has plastic top boxes from Givi. Ultimately any Givi top box of various shapes and sizes will do the job.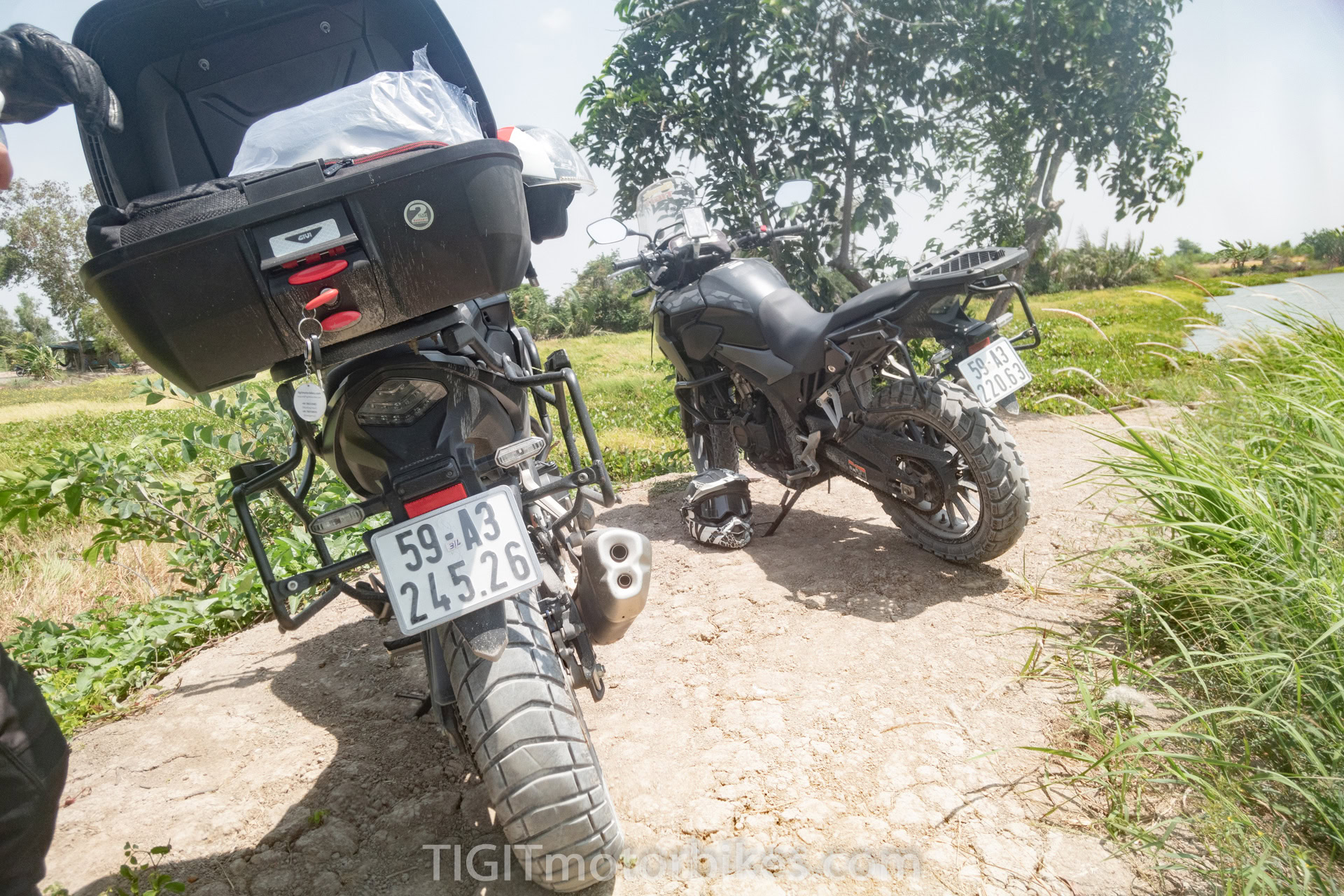 Tank bag
The CB 500x will fit any tank bag, but for upmarket ones, we recommend Enduristan. Alternatively, if on a budget, get one of these $15 cheap tank bags!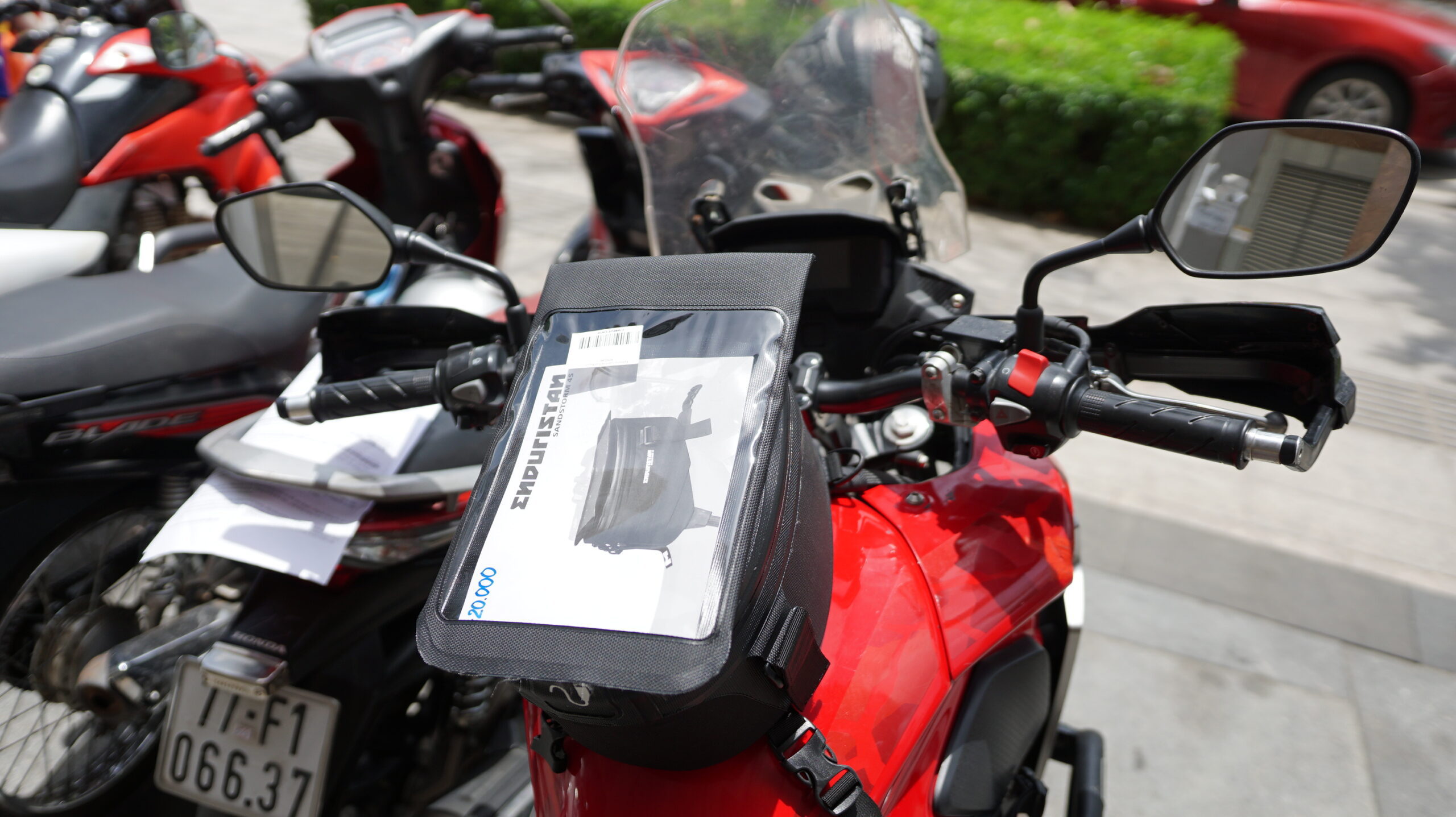 The Chain and sprocket combination
OEM chain and sprockets from big bike Honda Vietnam are ludicrously expensive and are basically "unbranded". Tigit imports JT sprockets from the UK and then we use DID 520V chains which are real and not fake. For a full category of Chain and sprockets Tigit uses.
This set comes is cheaper than any OEM that can be found in Vietnam, and will last more than double the distance. With a fleet of 11 CB 500x motorbikes going in circles, we look for the best value over time.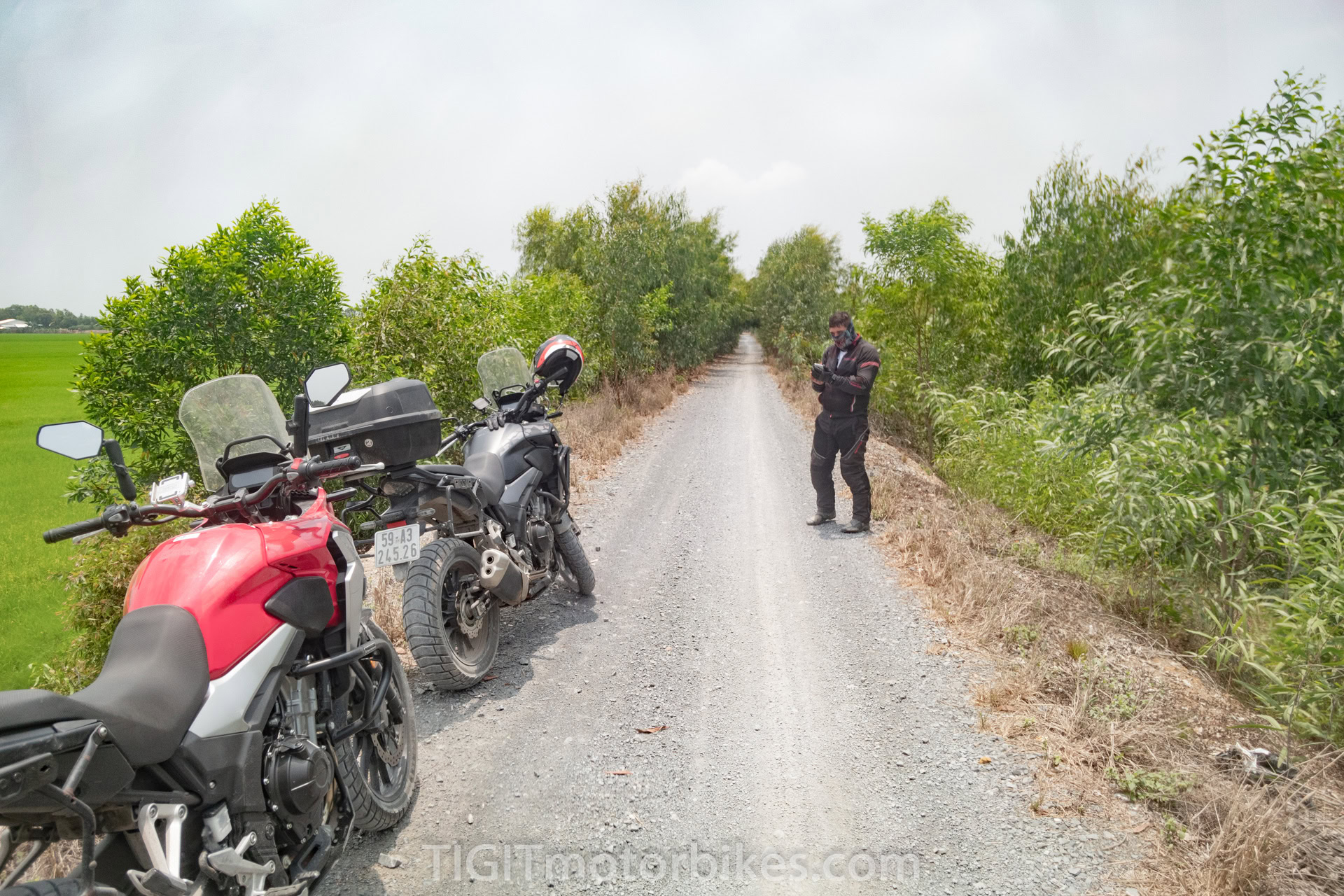 Skid plate

for the Honda CB 500x
The exhausts hanging from the bottom of the bike on an ADV bike will need a skid plate. So we go ahead and install one! Brand I can't remember, but if you are interested, we can find them again! Message Tigit.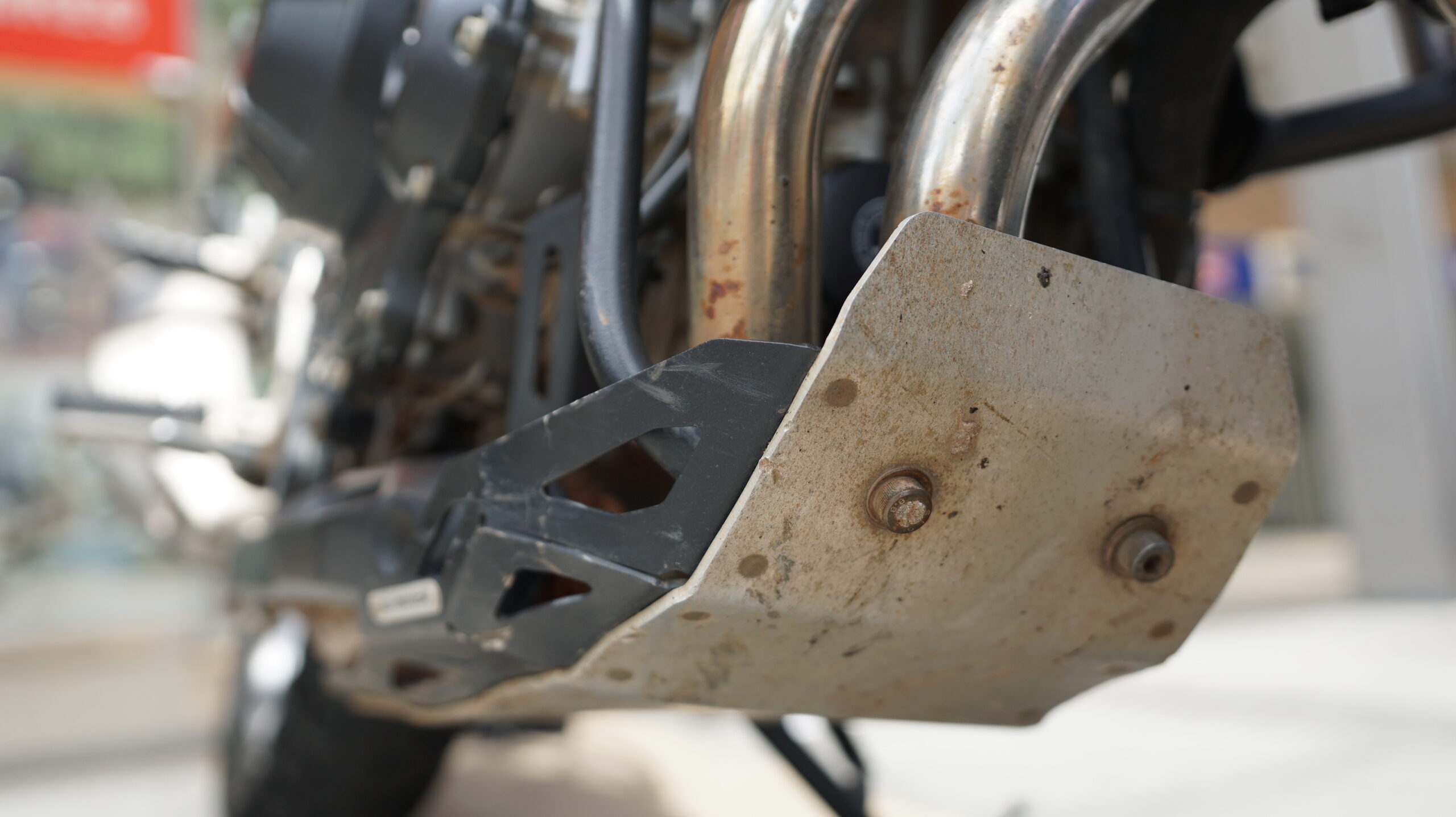 Crash bars

for the Honda CB 500x
To provide some protection to the motorbike, we have tested the SW-Motech Crash bar system and an unbranded version. We found the unbranded bars provide better all-around protection, and we have started installing them on all our CB 500x motorbikes.
Handlebars

for the Honda CB 500x
OEM Honda CB 500x handlebars are not bad, and it does take a sizable crash to make them bend. Nonetheless, they do bend. We upgrade to RFX motocross bars that have a similar fitting to the OEM's. The nice thing about quality motocross bars is that they are impossible to destroy.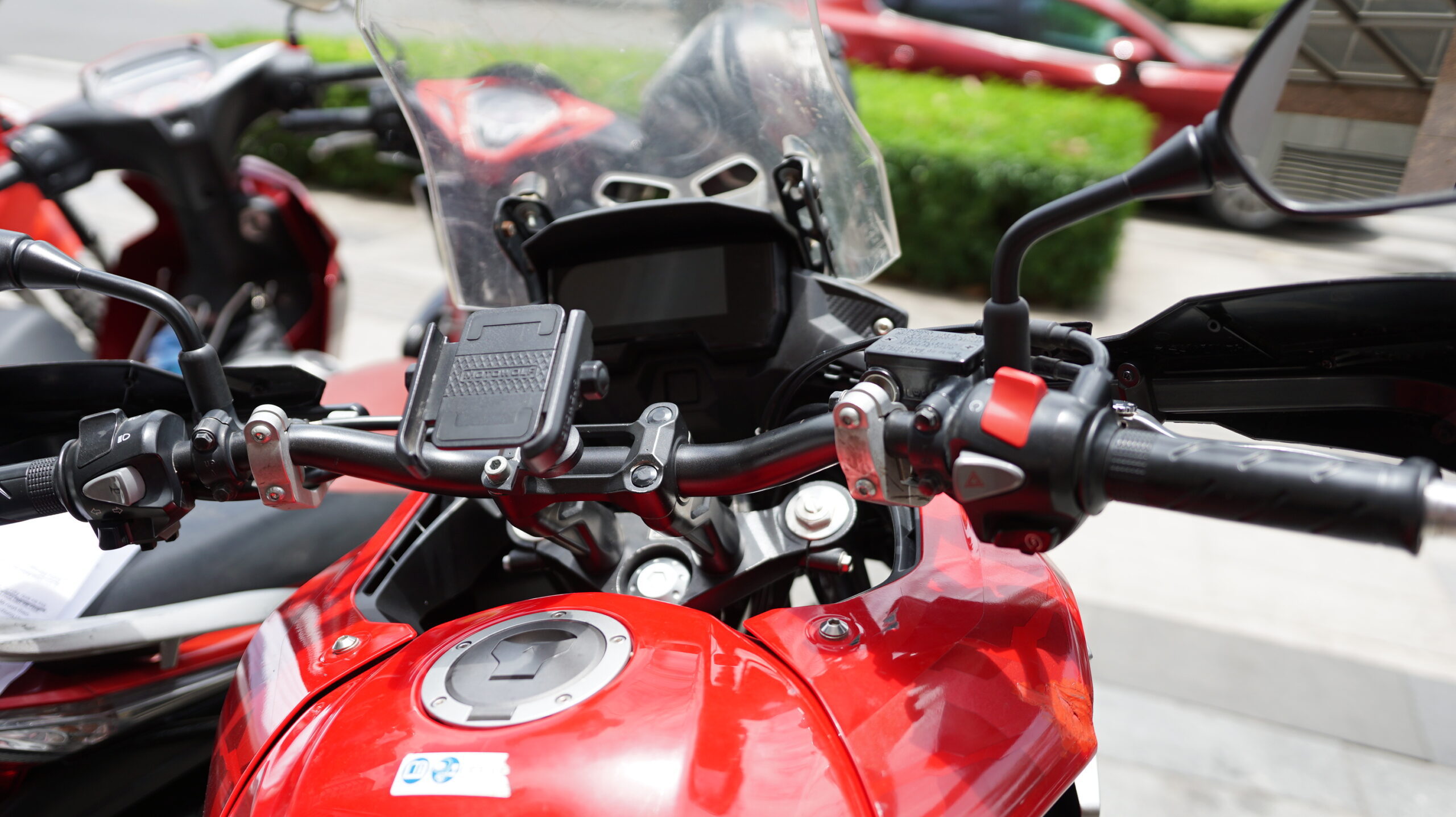 Handguards for the Honda CB 500x
The CB 500x does not come with handguards, and unfortunately, handguards installed will touch the windshield. A design floor in the bike itself and for this reason, we don't install handguards. It is also difficult to find handguards that don't just break when the 200kg adventure bike is dropped. Only recently have we settled on the Race Tech aluminum handguards. These don't break but cost a pretty penny!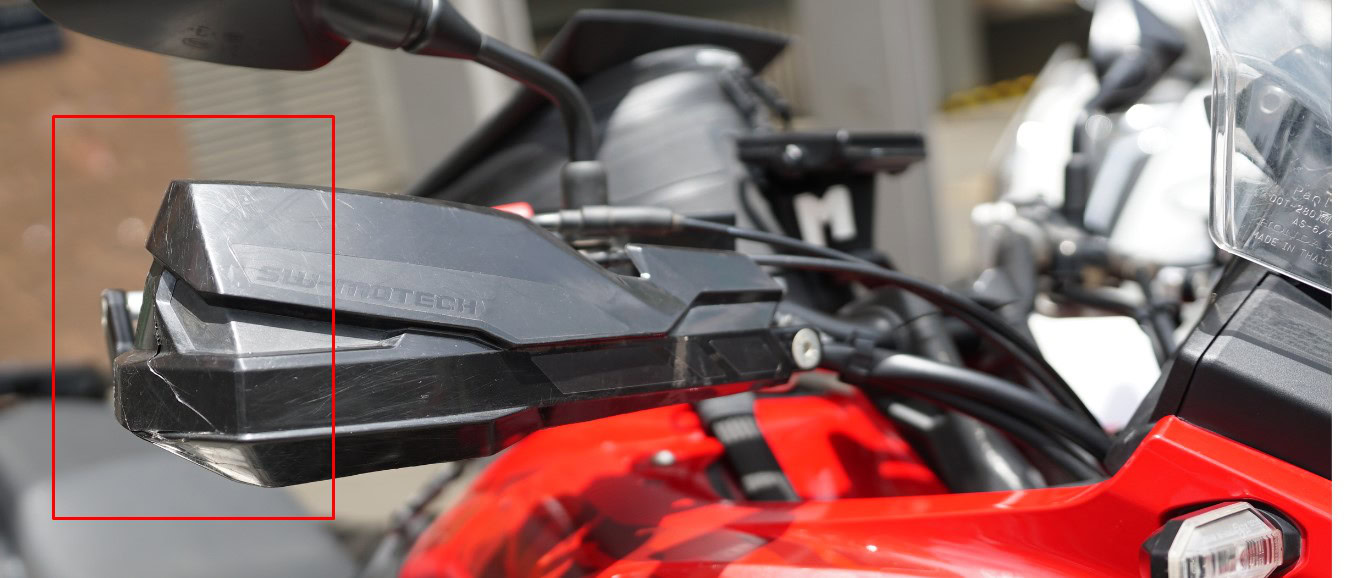 Mirrors for the Honda CB 500x
Nothing more annoying than dropping a motorbike and having the mirrors snap. So we have started using the Double-Take Adventure mirrors, full video on that here.
Phone mount
We use the simple motowolf phone mount, which mounts up to all motorbikes and provides a great platform for any mobile phone.
Footpegs
Yep, how many of you push this bike into jumps, I don't know. But if you do, the footpegs will snap. Tigit installs some aftermarket steel footpegs made in Hong Kong of all places. While we don't provide these on our rental motorbikes, these are a sound choice for people who own the bike.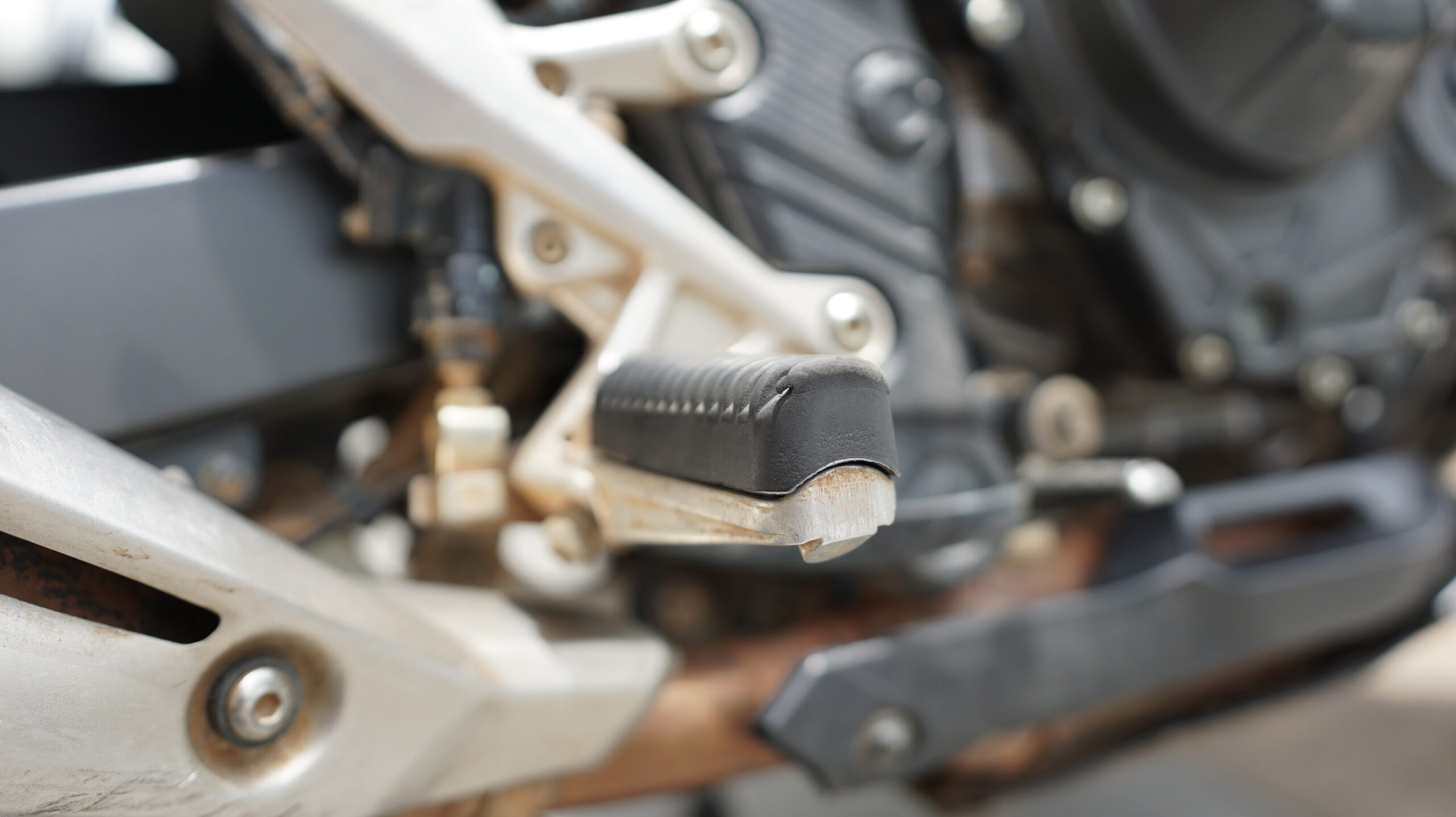 Conclusion
For casual ADV riding, the CB 500x more or less comes ready to rock and roll. Hopefully, you find the upgrades mentioned useful!