Reading Time:
3
minutes
As dirt bike enthusiasts ourselves, we know the thrill and excitement that comes from hitting the trails on a powerful machine. We also understand the importance of keeping your dirt bike in top condition to ensure a smooth and safe ride. That's why we've combined our passion for dirt bikes with our expertise in mechanics to create the ultimate motorbike service experience in Hanoi.
Why Trust Your Dirt Bike to Fellow Riders?
We Understand Your Needs
Being dirt bike riders, we know the ins and outs of these machines like the back of our hand. We've experienced the same issues and challenges you face and have learned how to tackle them effectively. Our hands-on experience with Honda, Yamaha, KTM, and Suzuki dirt bikes allows us to provide tailored solutions for each brand and model.
Quality Service with a Personal Touch
At our Hanoi motorbike service shop, we treat every bike as if it were our own. We understand the bond between a rider and their dirt bike, and we're committed to ensuring your bike receives the care and attention it deserves. Our personalized approach guarantees that your dirt bike is serviced to the highest standards.
Passionate and Skilled Team
Our team of mechanics is not just skilled professionals but also passionate dirt bike riders. This unique combination ensures that we have the technical know-how and firsthand experience needed to diagnose and repair any issue that may arise with your dirt bike. From routine maintenance to complex engine repairs, our team has you covered.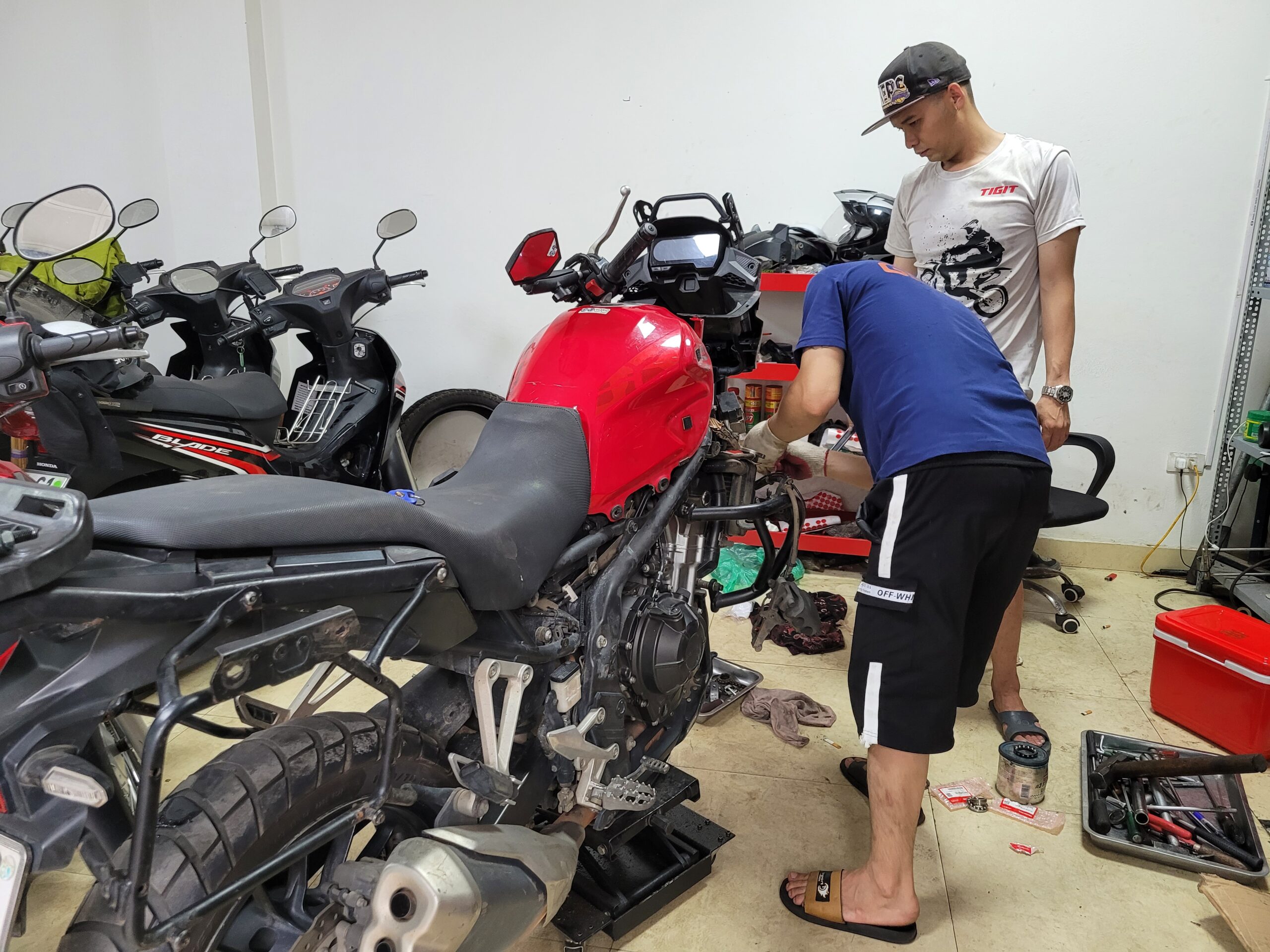 Services Tailored for Dirt Bikes
We offer a wide range of services specifically designed to cater to the needs of dirt bike riders. Some of the services we provide include:
Regular maintenance and tune-ups
Oil and filter changes
Brake system repairs and replacements
Engine diagnostics and repairs
Suspension adjustments and repairs
Tire services, including balancing and puncture repairs
Electrical system troubleshooting and repairs
In addition to these services, we also share expert advice on how to maintain your dirt bike for optimal performance and longevity.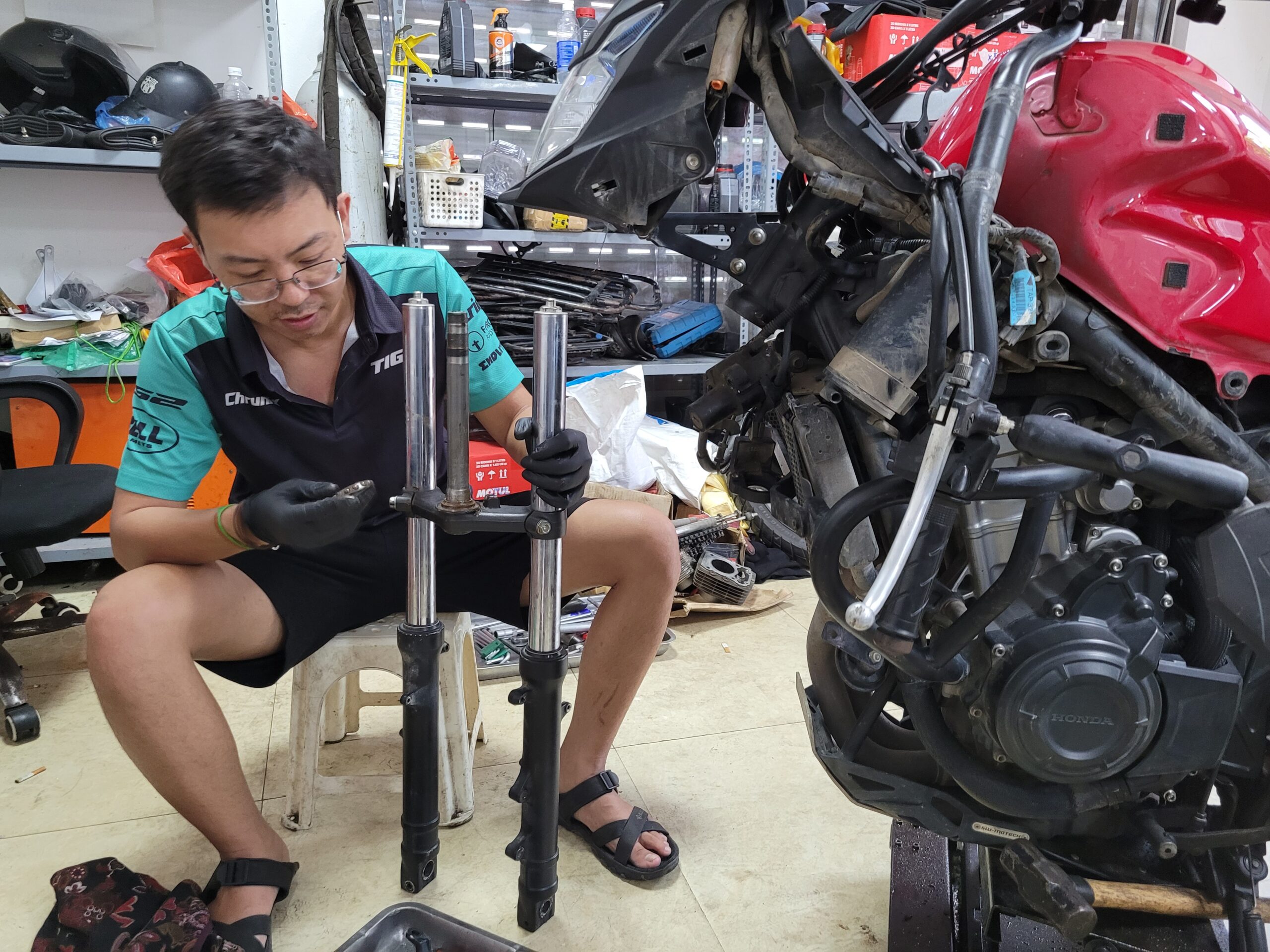 Visit Our Hanoi Motorbike Service Shop Today!
If you're a dirt bike rider in Hanoi looking for a reliable and trustworthy service shop that understands your needs, look no further! As fellow riders with extensive experience servicing brands like Honda, Yamaha, KTM, and Suzuki, we're confident in our ability to keep your dirt bike running at its best. Drop by our shop today and let us show you the difference that passion and expertise can make in the care of your beloved dirt bike.