Reading Time:
6
minutes
Halong bay is one of the world's seven wonders, a place every tourist would like to visit in Vietnam. But is it worth driving there on a motorbike?
Cat Ba is next to Ha Long Bay, and it is a convenient alternative to Halong Bay. Cat Ba is an island a little bit south of Halong Bay, and the drive to get there includes a ferry that takes you on the perimeter of Halong Bay's limestone mountains. In fact, by taking this ferry, you could tick the box of visiting Halong Bay without actually doing a tour.
Cat Ba is popular for quick one-day boat tours to Halong Bay, Hiking tours, and Rock climbing tours. 
Let's get to the point of this article, is it worth driving?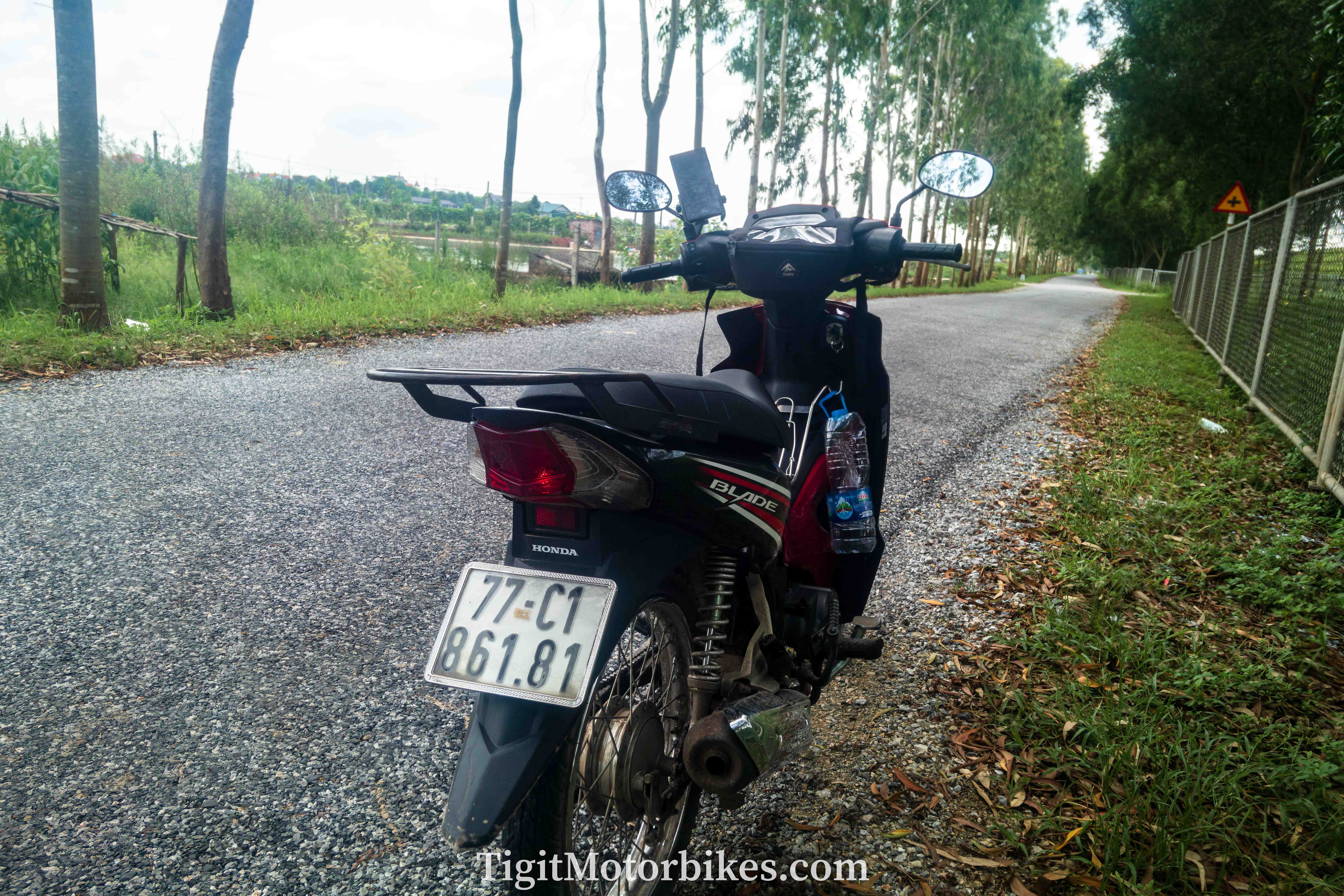 The most dangerous roads in Vietnam
I put this at the top to save you from reading this entire article. The roads between Hanoi, Cat Ba, and Halong Bay are the most dangerous roads in the country. Hai Phong is a port city next to Hanoi, and unfortunately, it is the main container route between the "South China Sea, I mean the Vietnam Sea," and mainland Vietnam. 
The roads are full of enormous container trucks with little time or patience for motorcyclists. They blast around these roads on busy schedules, and they will not wait for you to get out of the way. The roads are so dangerous, in fact, that most locals will not drive a motorbike in this part of the country. They instead take buses or cars everywhere.
To cut a long story short, you need to be a very experienced motorcyclist with a lot of confidence to even think about tackling Hanoi to Cat Ba by motorbike. These roads are not for beginner or intermediate riders.
How to get from Hanoi to Halong Bay or Cat Ba
If you are doing a Halong Bay tour, you are best off booking a tour from Hanoi. All the tour companies have packages that include bus transport to and from Hanoi.
I would love to make extra money while you pay for a motorbike rental when sitting on a boat, but at heart, I am a nice guy, and the danger of this section of Vietnam outweighs the upselling of recommending you to drive to Ha Long Bay!
Cat Ba, on the other hand, offers Hiking and Rock Climbing, and if you have the desire to spend a few days on this island, then feel free to follow my documented route below. Keep in mind, though, I don't think Cat Ba is worth visiting unless you are a rock climber going specifically for this activity.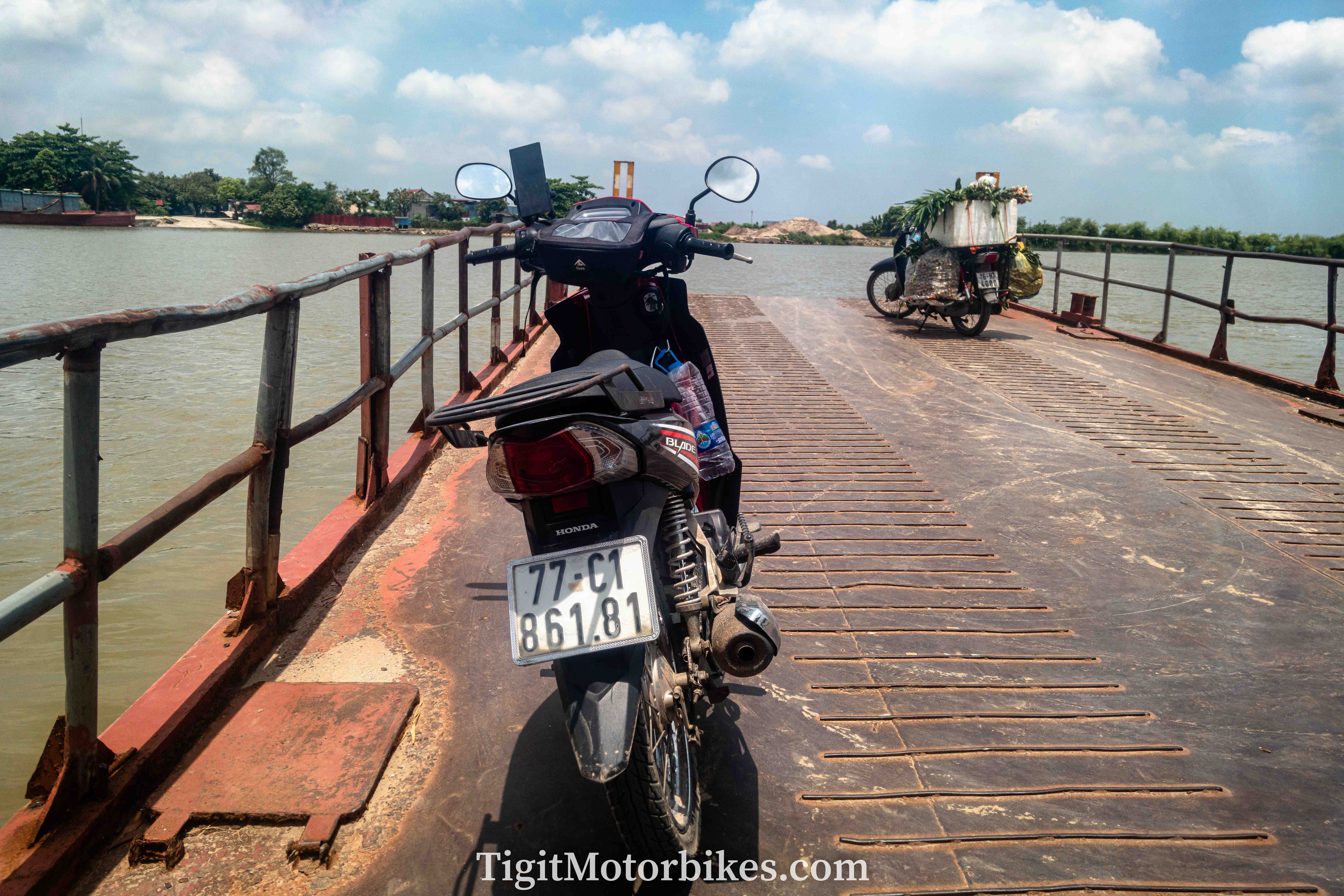 Route one, Jons's creative back route, Hanoi to Cat Ba Island
On the map, in purple, we can see my route to the South following the CT04. 
CT roads in Vietnam are not possible to drive on with motorbikes. My plan was to follow the maintenance tracks to the side of the CT highway. My plan worked out, and I found myself on an empty single-width car lane for the most part. Celebrating to myself what a genius I was for cracking the code of driving to Cat Ba on my first try. Two ferries on this route will also be entertaining for the average tourist.
My track is a relatively direct path to Cat Ba, but the drive took a very long time. Departing around 8:45 in the morning, I reached Hai Phong around 2pm. This was, of course, with getting lost a few times and searching for ways over rivers.  If you have decided to drive to Cat Ba, I am sure this is the most pleasurable way to do it. It isn't a spectacular ride, but it keeps you away from those container trucks.
On the map you can see a ferry crossing from the mainland to Cat Ba. I didn't have time to do this but don't worry about the ferry. It is regular and easy to get tickets. Leaving Hanoi city is scary, though, and this route starts poorly, with probably one and a half hours of brutal traffic.
In real life, after the second ferry, I continued following the CT to eventually reach a dead end where I could go no further. I have edited out my mistake on this route and re-created the route with what I think is the best way through Hai Phong. I never reached Cat Ba or Hai Phong on this occasion!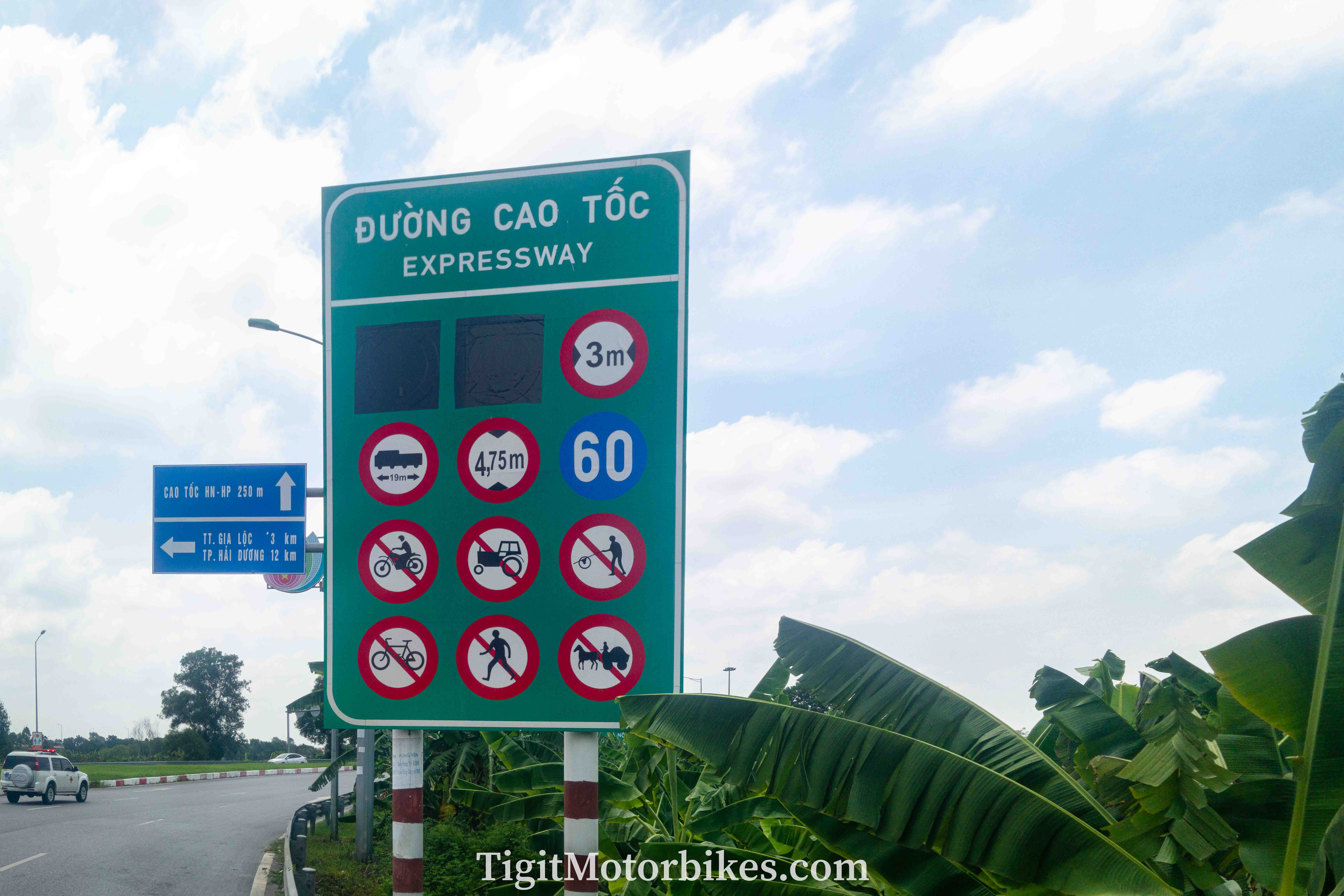 Following Google Maps Hanoi To Cat Ba
There is a strong argument to follow Google Maps between Hanoi and Cat Ba. The drive is only around three hours, so perhaps it is best to buckle up and tackle the problem head-on.
Make sure you don't accidentally land yourself on the car route using the CT04. Instead, you want to be on the QL5. A helpful hint is to uninstall Google Maps and re-download it from within Vietnam. This will give you the Vietnamese Google Maps, which includes motorbike routes.
In light blue, you can see my route blindly following Google Maps. It is a horrible and incredibly dangerous drive, but a relatively quick one. I have also penciled in a route in brown (which I have not done). It looks more direct, but I guess that it is not faster than the highway and probably not much safer either. In terms of getting from A-B quickly, Google is very good in Vietnam.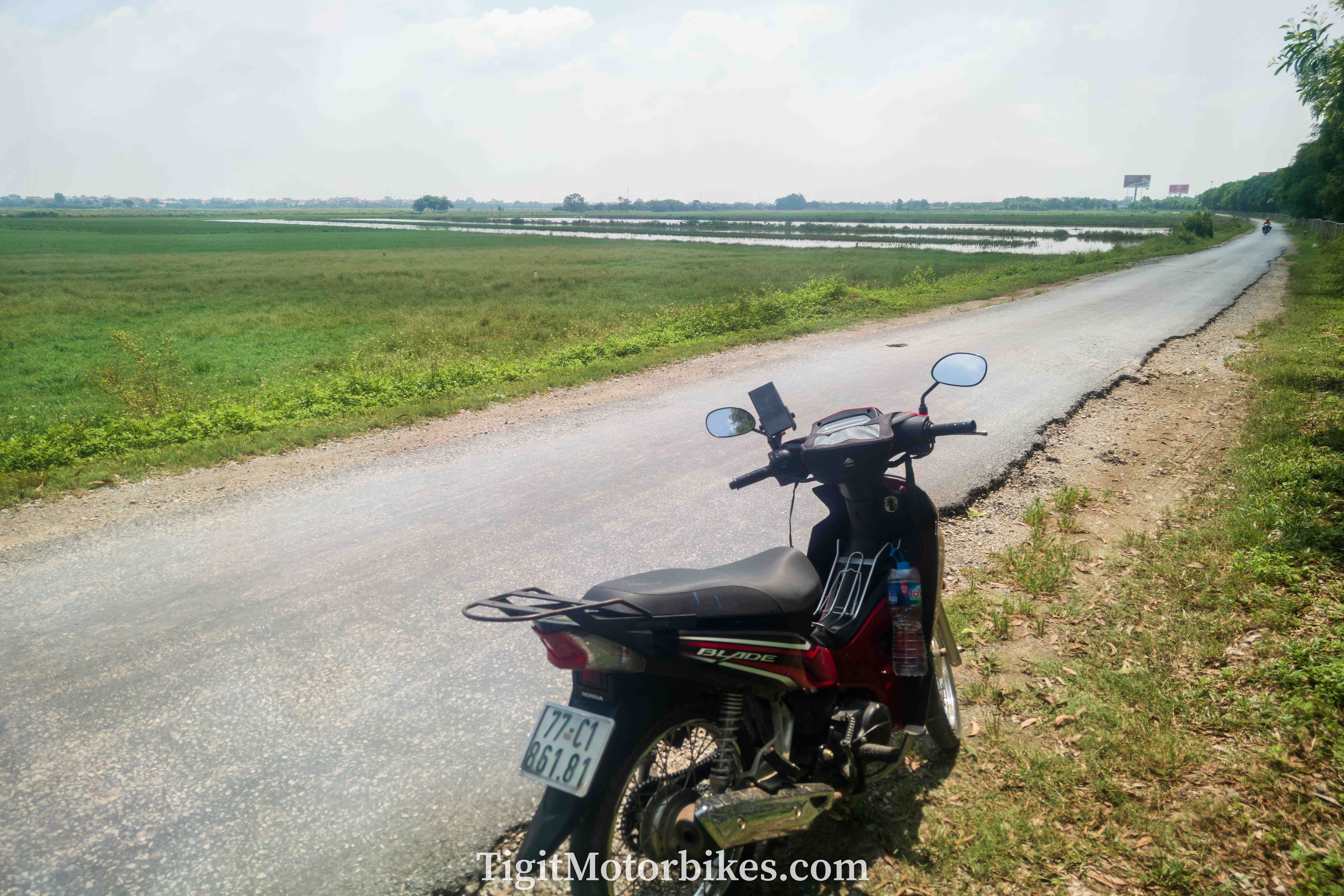 The motorbike route between Hanoi and Ha Long Bay
In light green I have a route between Hanoi and Ha Long Bay, which is following Google Maps and is the most direct route. I do not believe there is a cleverly hidden pathway across this section of the country. One day I might try to find one, though.
I have been told on good authority that this road (light green) is the most dangerous road in the entire country. Make of that what you will, I have not done it, and I don't really plan to do it.  Should you survive this drive, I have marked on the map a "beautiful ferry," which, again on good authority, I am told is a spectacular and basically free way to see Ha Long Bay.
Conclusion on Hanoi to Ha Long Bay by motorbike
If you are not an expert rider, you should not even consider touching this area of the country. If you are new to Vietnam, you should avoid it as well. The only people for whom this is a viable option is the people who have already driven Ho Chi Minh to Hanoi, and have a good understanding of the roads here. You must calculate into your travel plans that even if you do survive, under no circumstances is this going to be a pleasant drive.
Alot of tourists booking motorbikes with Tigit will ask about Ha Long Bay, and in my opinion, you must decide if you are on a tourist holiday or a motorbike holiday. If you are on a motorbike holiday, enjoy your motorbike and go to places where motorbikes are fun to drive. 
If you must see Ha Long Bay. Return the motorbike early and book a safe and luxurious cruise!