Reading Time:
9
minutes
This is an opinion piece on the most popular motorbikes on the expat market in Vietnam (2021). It aims to update and replace my old article on the 40 best and worst motorbikes in Vietnam. 
Nothing in this article is fact and should be treated as a light-hearted overview.
The Chinese Motorbike
$150
The Chinese Motorbike market is classified as the Honda Win, the Honda 67, The Honda Cub, and all the other $150+ pieces of garbage that no one wants. Vietnam has hit a strange time when the old genuine Honda's are so cheap and yet so good that the Chinese motorbike market has nearly faded away. Buy these if you want a motorbike that will never work, and you can't get your head around the concept that a working set of wheels is worth more than $150.
 This was recorded four years ago. The old age of battling the Chinese motorbike market!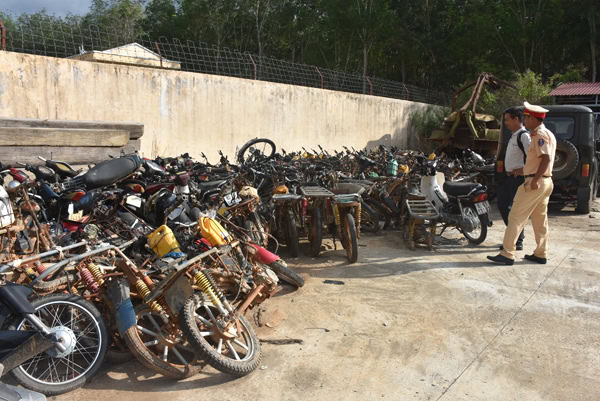 Yamaha Nouvo automatic
$150
Even in the year 2020, Yamaha Nouvo's were lurking in the deepest and darkest corners of the expat markets. People who refuse to upgrade their motorbike despite the enormous gas consumption and high maintenance bills. In the early days of Tigit Motorbikes, the Yamaha Nouvo was such a problem scooter that I dedicated an entire blog article to bashing the Nouvo. The final releases of the Nouvo 5 and 6 were so low in reliability that Yamaha had to go and rebrand the new release to an "NVX," which is also un-unreliable. The moral of the story is that you shouldn't buy a Yamaha Nouvo. 
I hated these scooters so much that I can't even find a picture. (will update when I have)
The Suzuki Hayate automatic
$300 + 
In the last 40 best and worst motorbike article, I mentioned the Hayate to be the hidden budget automatic gem of Vietnam. I am conscious of how many expats followed my advice! I stand by my comment that the Suzuki Hayate is a hidden gem, but unfortunately, the Suzuki after service let everyone down, and these motorbikes are not realistic to maintain. Unfortunately, plagued with cutting-out issues, Suzuki is more than happy to take your money to pretend to fix it. People blame the carburetors (so did I), but I am now sure it is a valving issue. I don't deal with them anymore, so I will never know.
The genuine Honda Semi Automatics
$350 +
Honda semi Automatics are bought new from around $800. Back in the original 40 best and worst motorbike article, I predicted that they could never depreciate below $500 due to Honda's world-class after-service. I was wrong, and here we are with authentic second-hand Honda's for $350. Buy any Honda Semi-Automatic, then pop into a genuine Honda Head service center and drive out the door with a reliable motorbike that will last forever.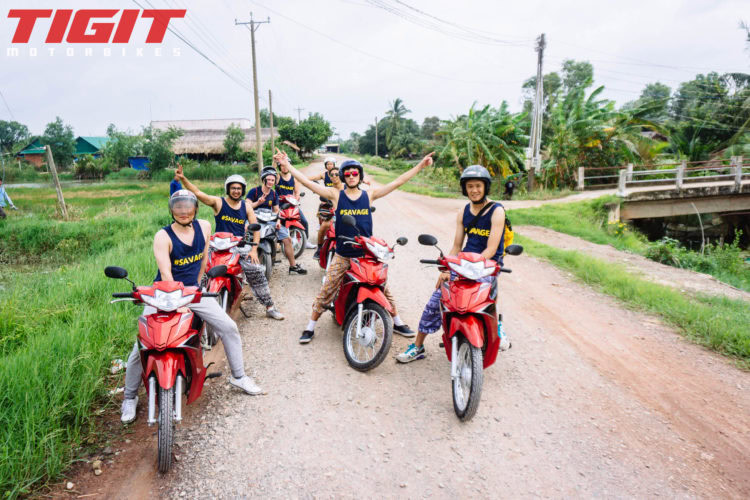 The genuine Yamaha Semi Automatics
$300+ 
If you can't afford the whopping price tag of a second-hand Honda Semi-Automatic, there is always the Yamaha equivalent. Also incredibly reliable but falling short on performance and after service. The main upside to the Yamaha's is they tend to be smaller, lighter, and have better styling. For women, they can be a better choice than Honda.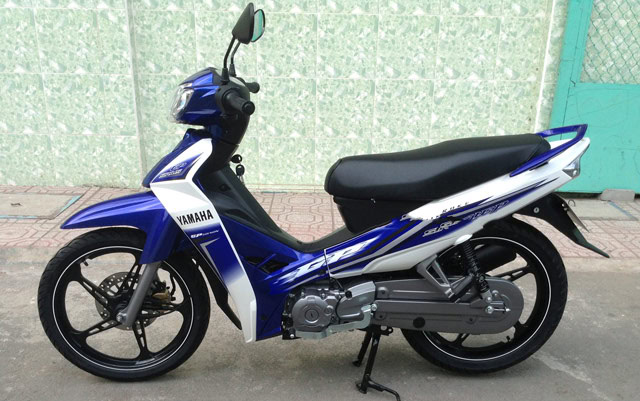 SYM Shark automatic
$450
SYM are cheap scooters with a shelf life of around five years of reliability and ten years in total. For the money, this lifespan is reasonable, but there becomes a point in time where they become difficult to maintain. The SYM shark is old and only remains alive due to foreign dealerships claiming to upgrade them to 150cc. Unfortunately, this upgrade doesn't change the reliability! Dealers are quick to take advantage of a very cheap scooter that is large and comfortable. A straightforward sale to an expat.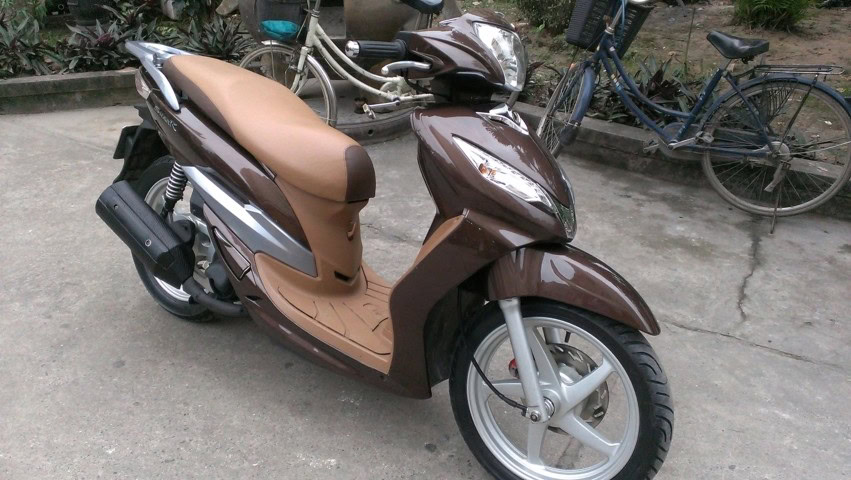 Honda Airblade automatic
$500+
This is the motorbike model that every household in the entire country will have sitting on their porch. If you have just arrived in Vietnam and are wondering what motorbike to buy. Then this is it, no need to read any further. In 2017 I predicted that the Honda Airblade would never drop below $1000, but here we are looking at insanely reliable automatics for $500.
Honda still service and stock parts for all Honda Airblade Models (initially released in 2008). This means that we have twelve-year-old automatic scooters on the road that are bulletproof.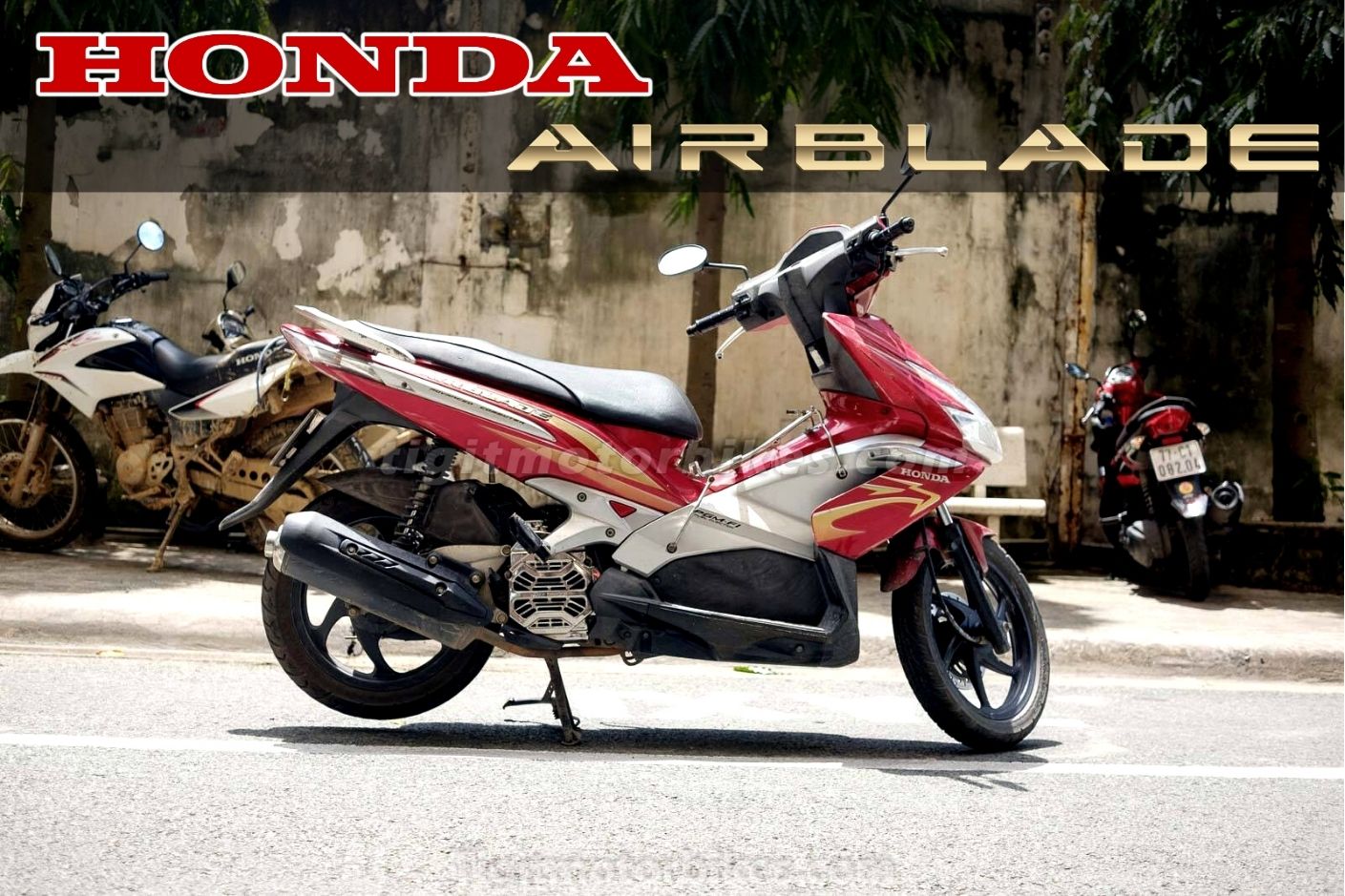 Honda Vision automatic
$600+
When buying new, the Honda Vision is the cheapest automatic that Honda provides. However second hand they are more expensive. This is because the Vision was released in 2011, whereas the AirBlade was in 2008.
In my eyes, the Vision is the cheapest and best value-for-money scooter on the market. It has a lightweight, flat foot platform and perfect reliability. They were initially marketed for women, but they are so good that the men all drove them anyway. They are an outstanding balance of style and convenience that everyone can enjoy.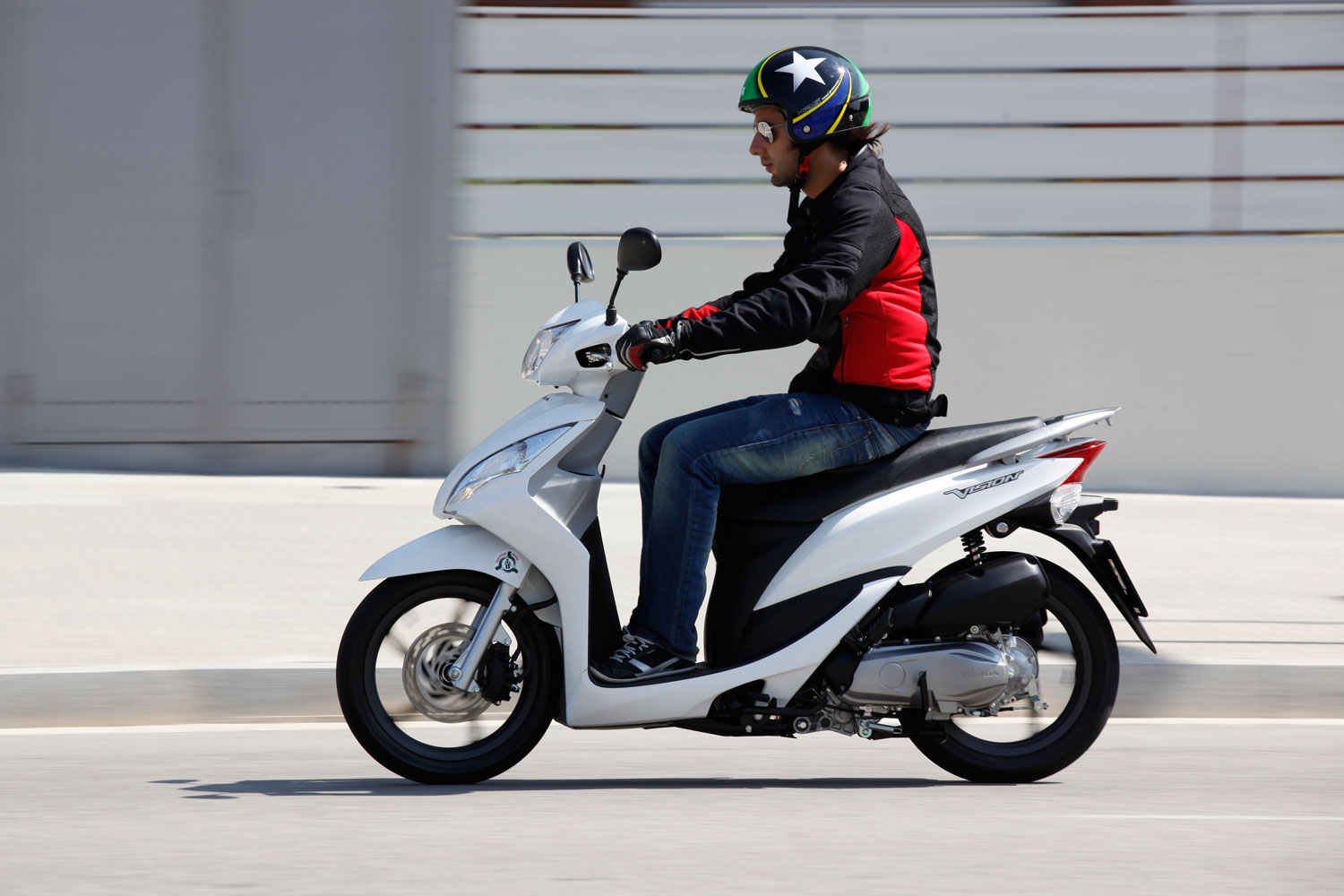 Yamaha Exciter manual
$700
The Yamaha Exciter for a long time was the only manual motorbike that could was sold in Vietnam. They were hugely popular and had a monopoly until Honda released the Winner in 2016.
The Exciter started life as a 135cc machine that remains to have a cult following on the modification and racing market. For someone looking to buy an Exciter for driving around town, you should be looking at the 150cc release from 2015. Yamaha upgraded the comfort and control of the motorbike.
Since 2015 the Exciter has seen nearly no updates, and Honda, with their Winner, has been chipping away at these motorbikes' monopoly status. The availability of larger capacity manual motorbikes imported has also increased in Vietnam, and for most expats the Exciter will be too small and inconvenient. They are fun little rockets, though!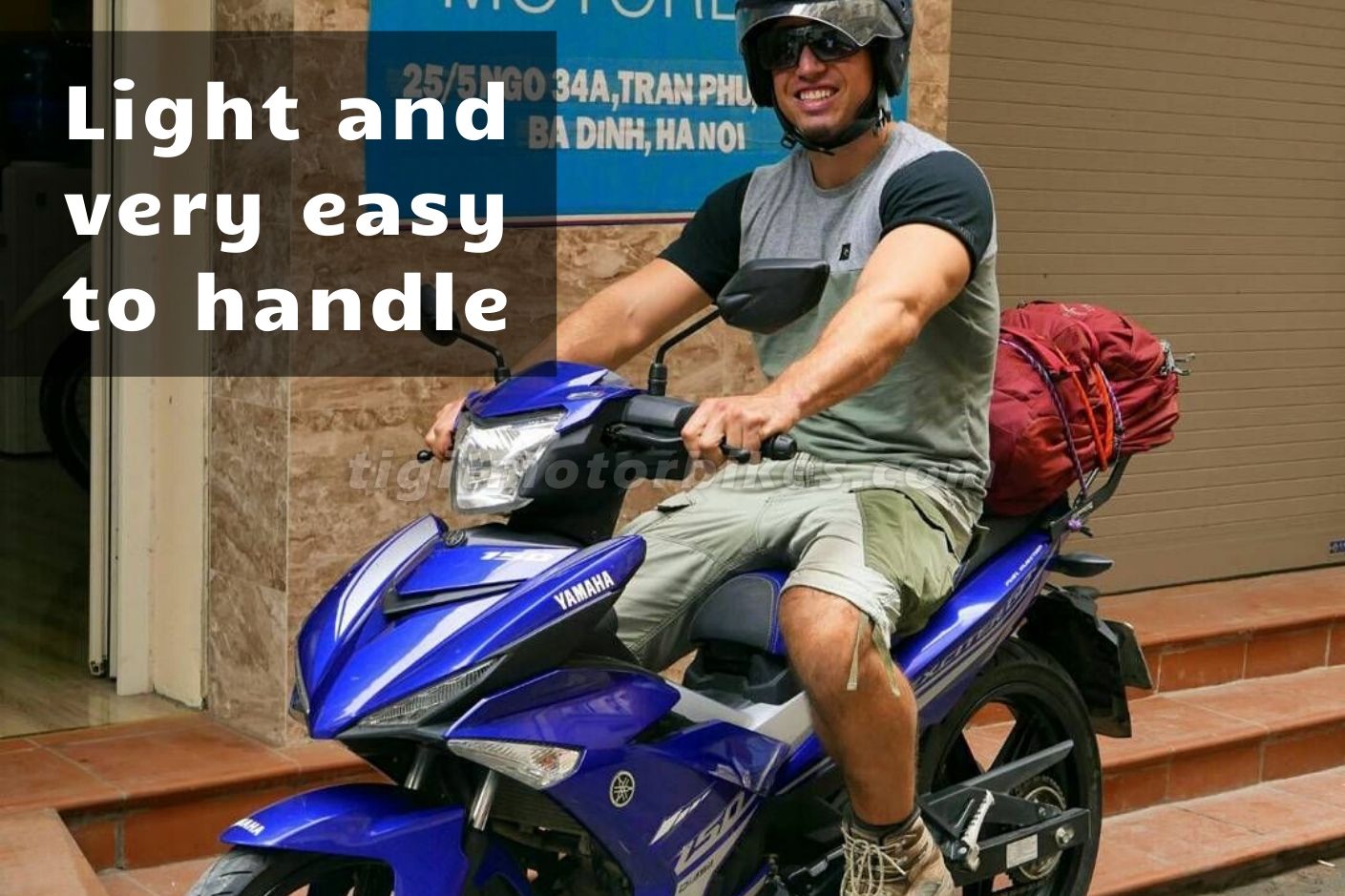 Honda Winner manual
$1000
The Winner is the quickest manual motorbike that is sold by local dealerships. It is a rocket on wheels and has far better stability and control than the Yamaha Exciter. Its main downside is the hugely uncomfortable seating position. Honda fixed this to some degree with the latest release of the Honda Winner X (which also comes with ABS). Although the Winner is a much better motorbike than the Exciter, there is no denying that it drives and feels like a scooter. 
When it comes to performance, the Winner is the best local manual motorbike in the country. When it comes to everything else, character to drivability, them the Exciter is the best.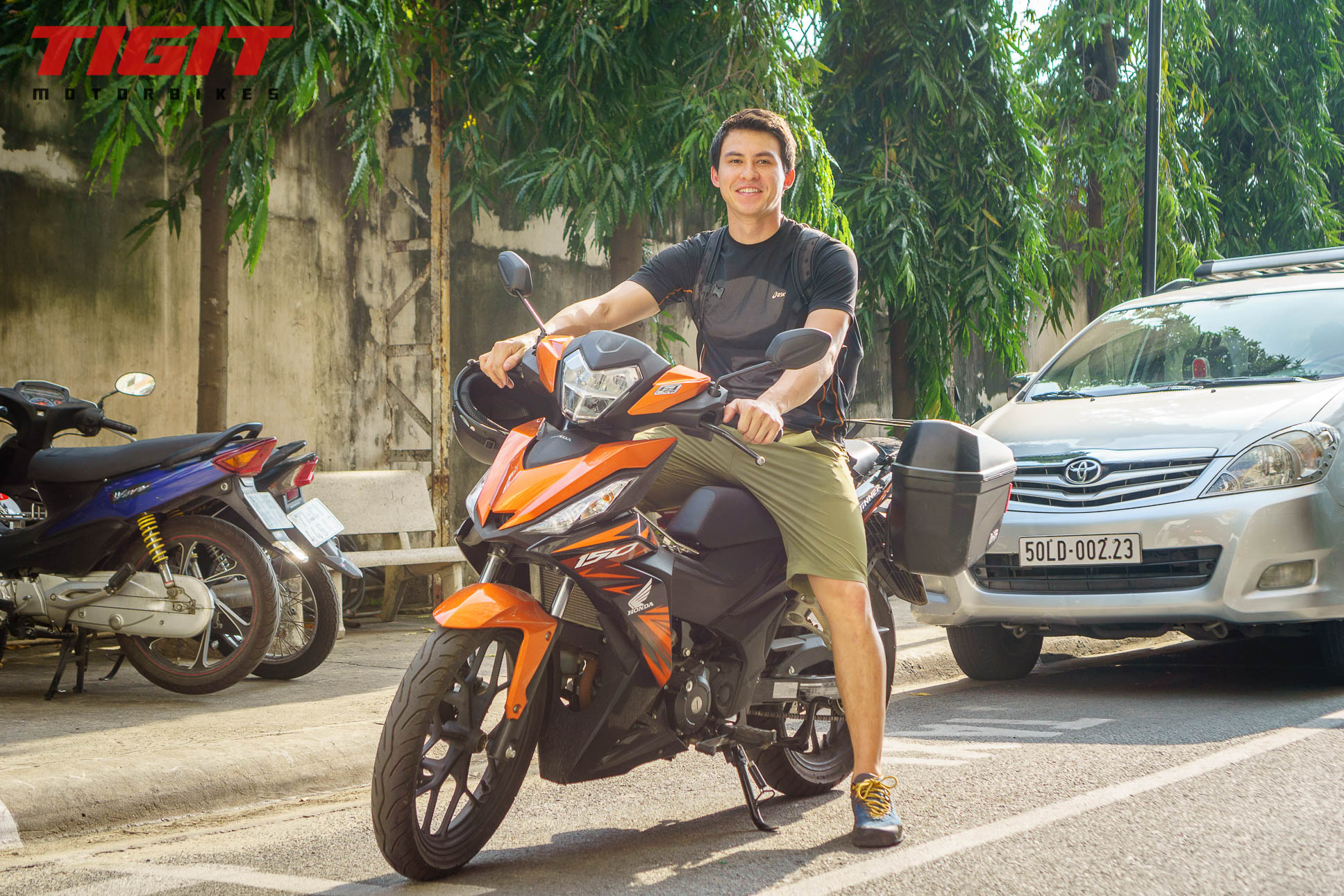 Suzuki Raider manual
$1000
This article is trying to be specific to motorbikes that foreigners are likely to own. However, the Suzuki Raider is one of those motorbikes that will confuse when researching what motorbike to buy. The Raider is a pocket rocket that has a cult following in the Vietnamese drag racing scene. They are too small for foreigners, and the Suzuki after service has nothing in relation to Yamaha and Honda. The new FI Raider has managed to find its way into the scooter styling (like the Honda Winner X), and I think overall, this motorbike has gotten lost on its path.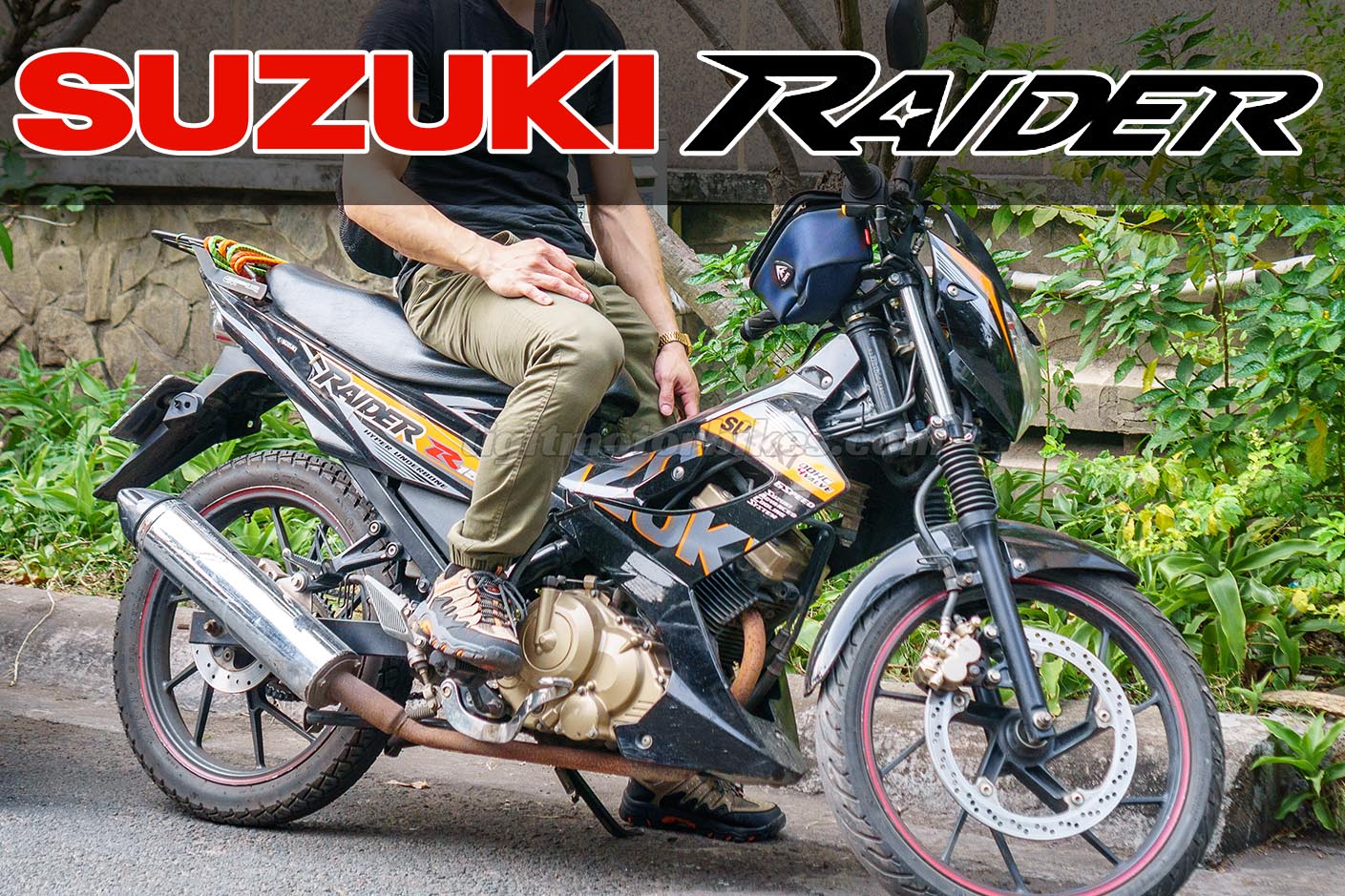 Suzuki GD 110 manual
$1000
Another motorbike that foreigners may show an interest in and is mostly included in this article to give me a chance to bash one of our main competitors' rental motorbikes. The Suzuki GD 110 was released (in my opinion) as a Honda Win replacement. An inadequate 110cc engine and a design that is as unstable and as shaky as the Honda Win it is trying to replace.
Suzuki motorbikes are indeed reliable, but this reliability is dependent on Suzuki bothering to stock parts. Time has told us that Suzuki is more than happy to let models die with no after service in place.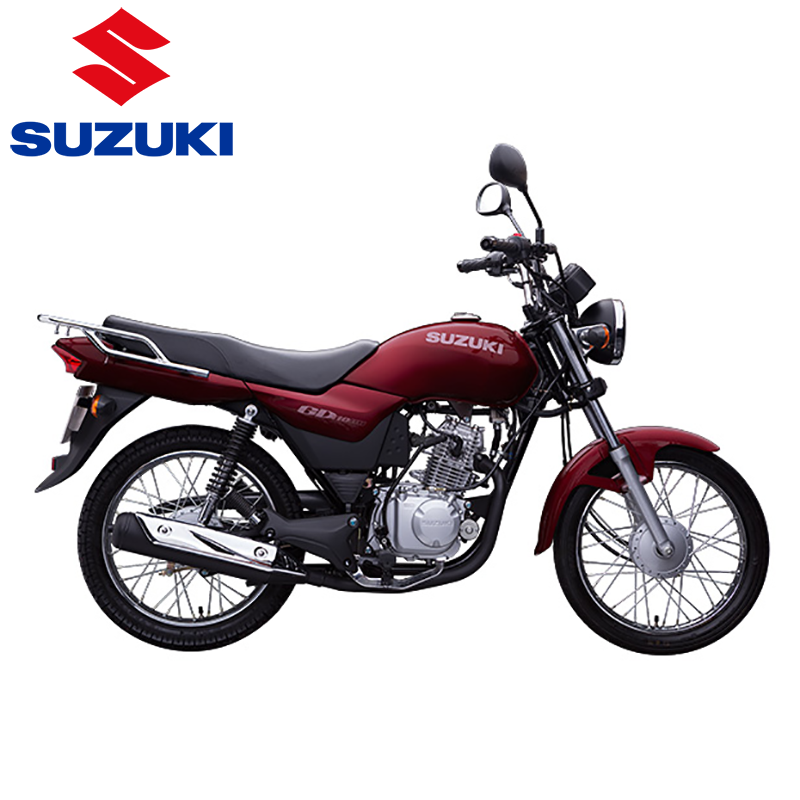 Honda Lead Automatic
$1000
The Ford Transit Van of Vietnam. No vehicle on two wheels can match the under-the-seat space of this scooter. If you have a kid or two, then you will own this motorbike. Unfortunately, it is probably the worst in the industry when it comes to handling. It rocks around like a boat with no rudder. It is convenient for packing my two-year daughters' bags, water bottles, sports equipment, and monthly shopping. But every time I sit down to ride this motorbike, I worry for my family's safety.
Yamaha Grande Automatic
$1000
Not hugely known or famous on the expat market, but I think an interesting choice that the world should know. The Grande competes with the Honda Lead losing the battle on storage space but winning the fight on drivability and stability. It is also an excellent choice for women due to its lightweight. Overall, I was blown away by this motorbike on my test drive.
Yamaha NVX
$1400
Yamaha's NVX 155 took the market by storm by being a very affordable 155cc scooter slashing the price on the Honda competition. It rockets along and is enormous fun to drive. The NVX has the appearance of a large framed scooter that is suitable to foreigners, but in reality, it has a small and cramped cockpit. The Yamaha NVX also continues Yamaha's streak of somewhat unreliable and expensive to maintain automatics. Overall the NVX is a high-performance and fun scooter that is very cheap to buy.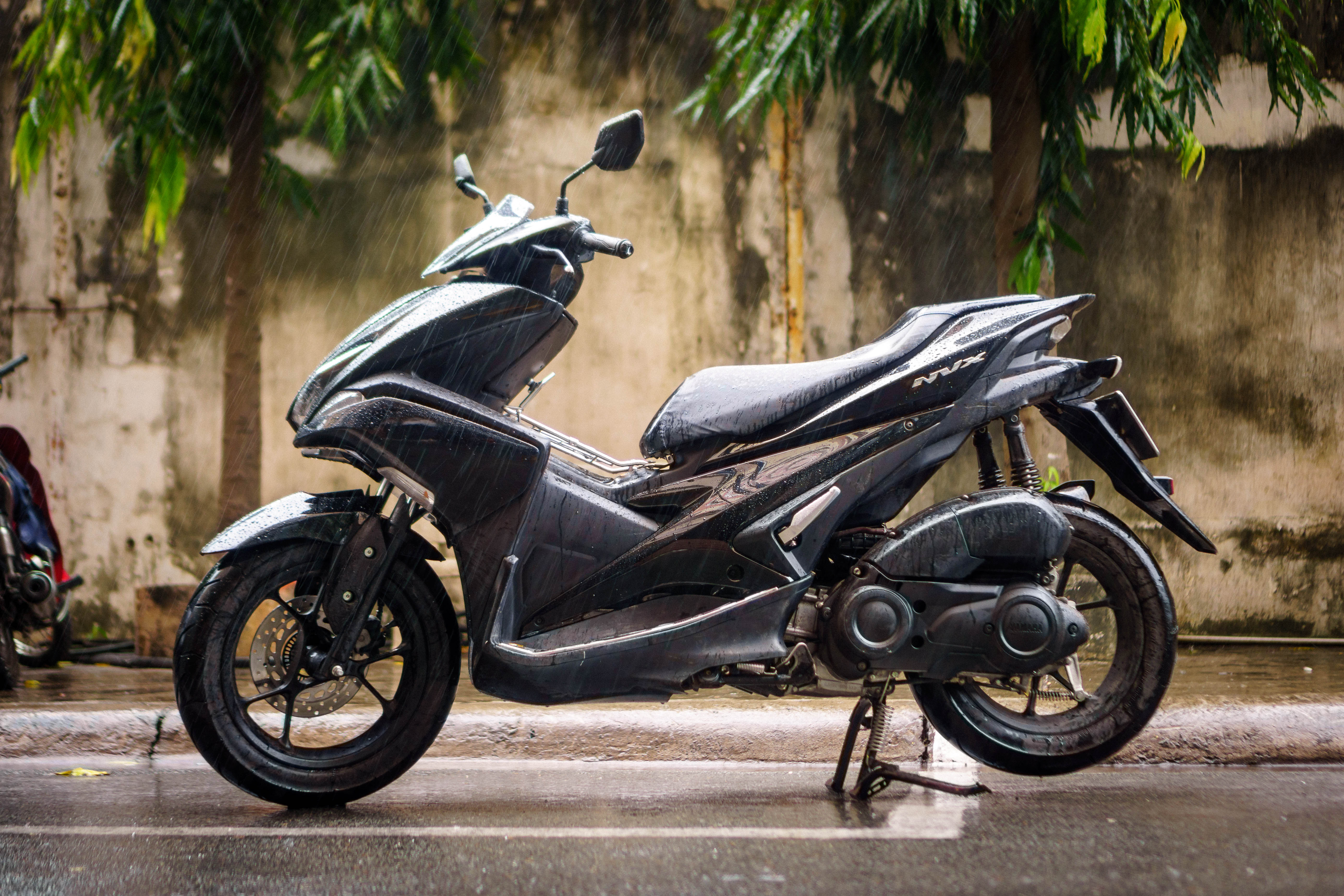 Yamaha Vario Automatic
$1700
I do not have personal experience with the Vario. It takes its place in the market by being a luxurious and powerful small scooter from Honda. The Vario is probably the "show off" motorbike from Honda today, so if you want to be a cool kid on wheels, this is the one to get. I will guess this motorbike has little to offer over and above the much cheaper Honda Vision.

Honda SH Mode Automatic
$2200
The Honda SH mode is a small version of the Honda SH that is targeted at women. I test drove one of these and was blown away by its lack of performance and shoddy suspension. I am sure it is reliable, but it has nothing to offer over a Honda Airblade or Honda Vision. A board meeting took place to decide the best approach to get money from rich women who know nothing about motorbikes. The SH Mode was the end product of that meeting.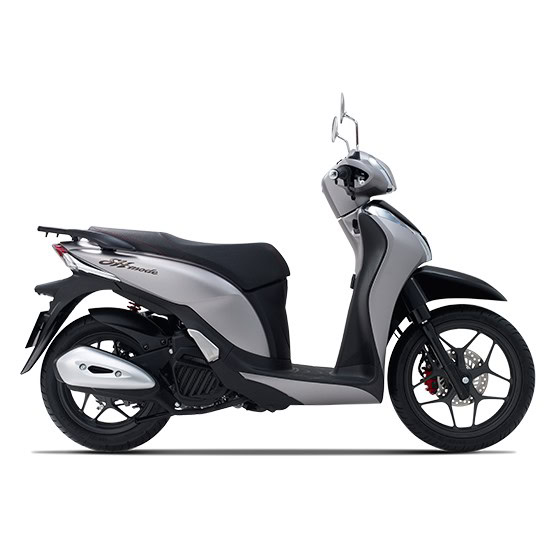 Honda SH Automatic
$3000
The Honda SH is Honda's luxurious and top-of-the-line scooter in Vietnam. Very common on the streets today due to Honda's unparalleled reliability. The SH is so common that it has lost its exclusivity image. These are great machines that show through with how many Vietnamese are willing to fork out massive sums of cash for them. However, they have no character and are boring to drive. 
Honda XR 150 manual
$1600
The Honda XR 150 took Vietnam by storm and is probably the widest sold manual motorbike that is not sold by official stores. The tour and rental companies such as Tigit bought this imported machine in scale, which has created an abundance of supply and parts. The Honda XR, in many ways, is the best manual motorbike for Vietnam. Gentle enough for city driving, but comfortable and big enough for the long tour across Vietnam. It is incredibly reliable and very cheap to maintain. If you want a motorbike that can "do it all", then this is one of the best in the world.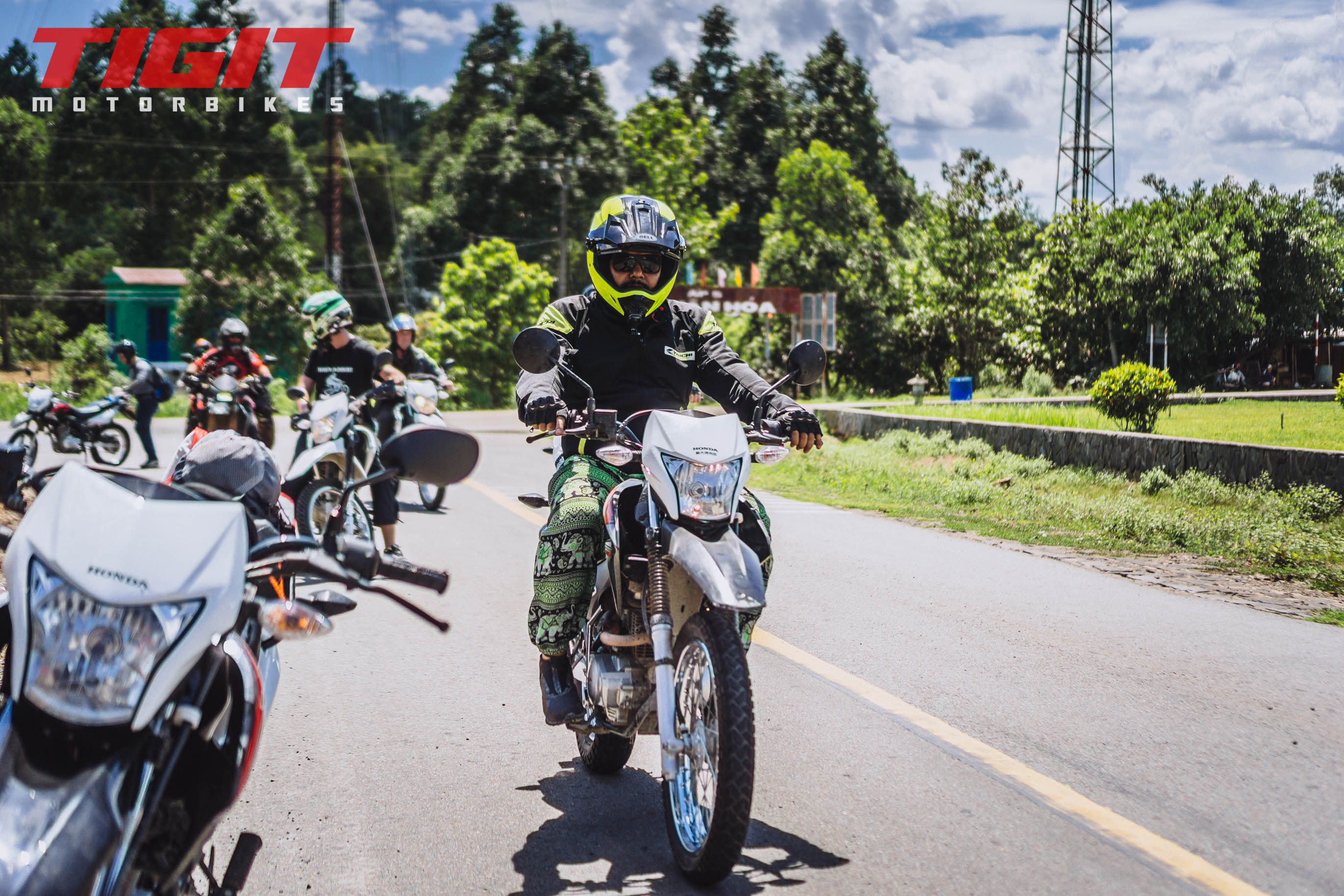 Yamaha WR 155
$4000
Probably the best offroad motorbike in Vietnam that can be bought legally with papers. Although only a 155cc motorbike, it drives like a proper machine and is the best that we can get without being illegal. The big question on everyone's minds is how easy it is to maintain. Many say it shares the same parts as the Yamaha Exciter, but no one has put this to the test, and "some" is not "all." I would instead buy a larger and better illegal offroad motorbike.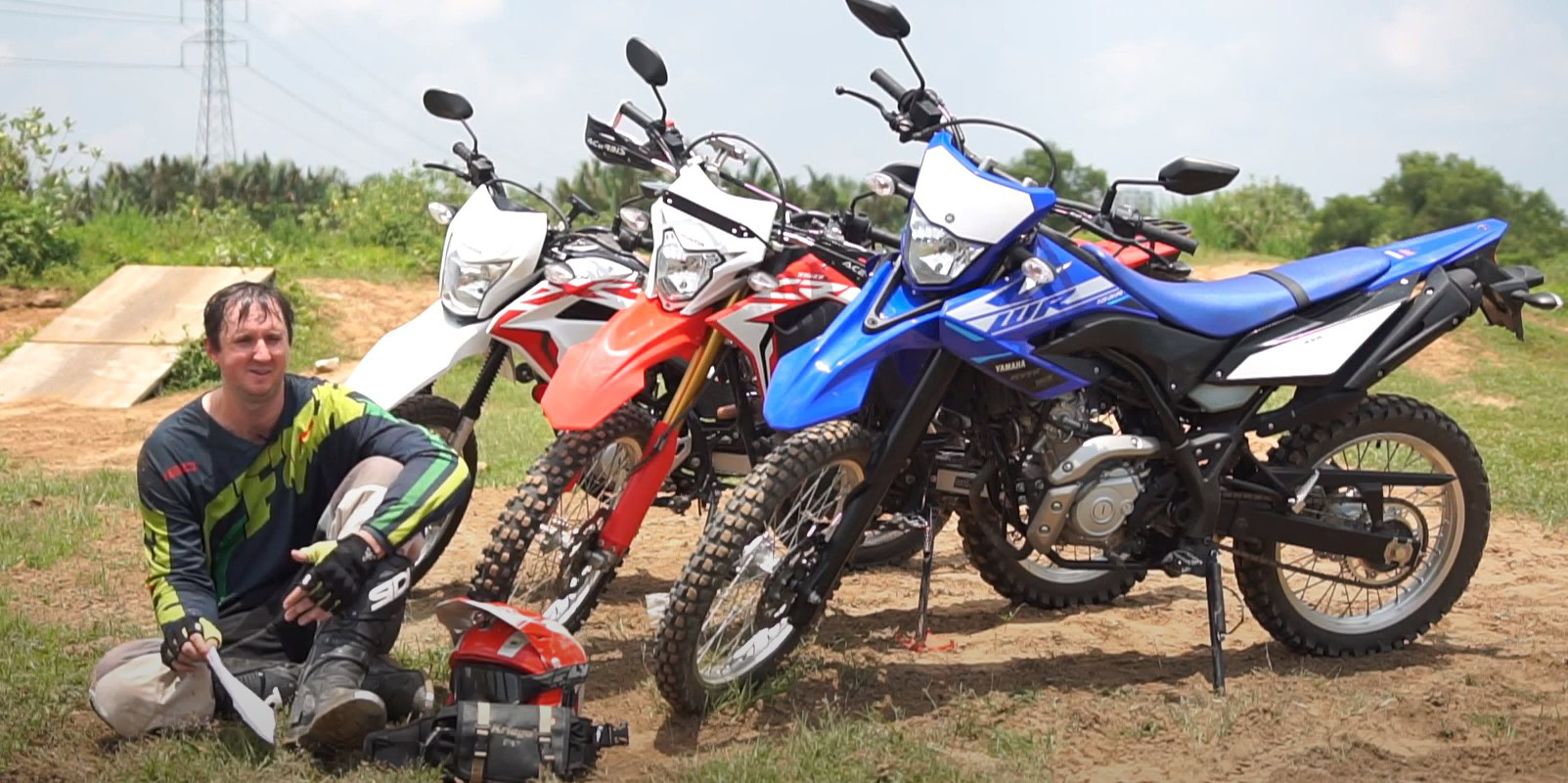 Big motorbikes legally sold in Vietnam
There are a few stores around Vietnam's cities that sell big motorbikes that are legal. They have a limited selection of models and generally very poor after service and supply of parts. However, the situation improves every year. KTM, Royal Enfield, Ducati, BMW, Harley Davidson, Triumph, Kawasaki, Benali, and "Honda big bike" are here.


Big motorbikes illegally imported to Vietnam
Legal motorbikes might be hard or impossible to find. This creates a massive scene of fake papered motorbikes that exist. If you are into offroading, then you have no choice but to buy a fake motorbike.