Himalayan Classic driving in Vietnam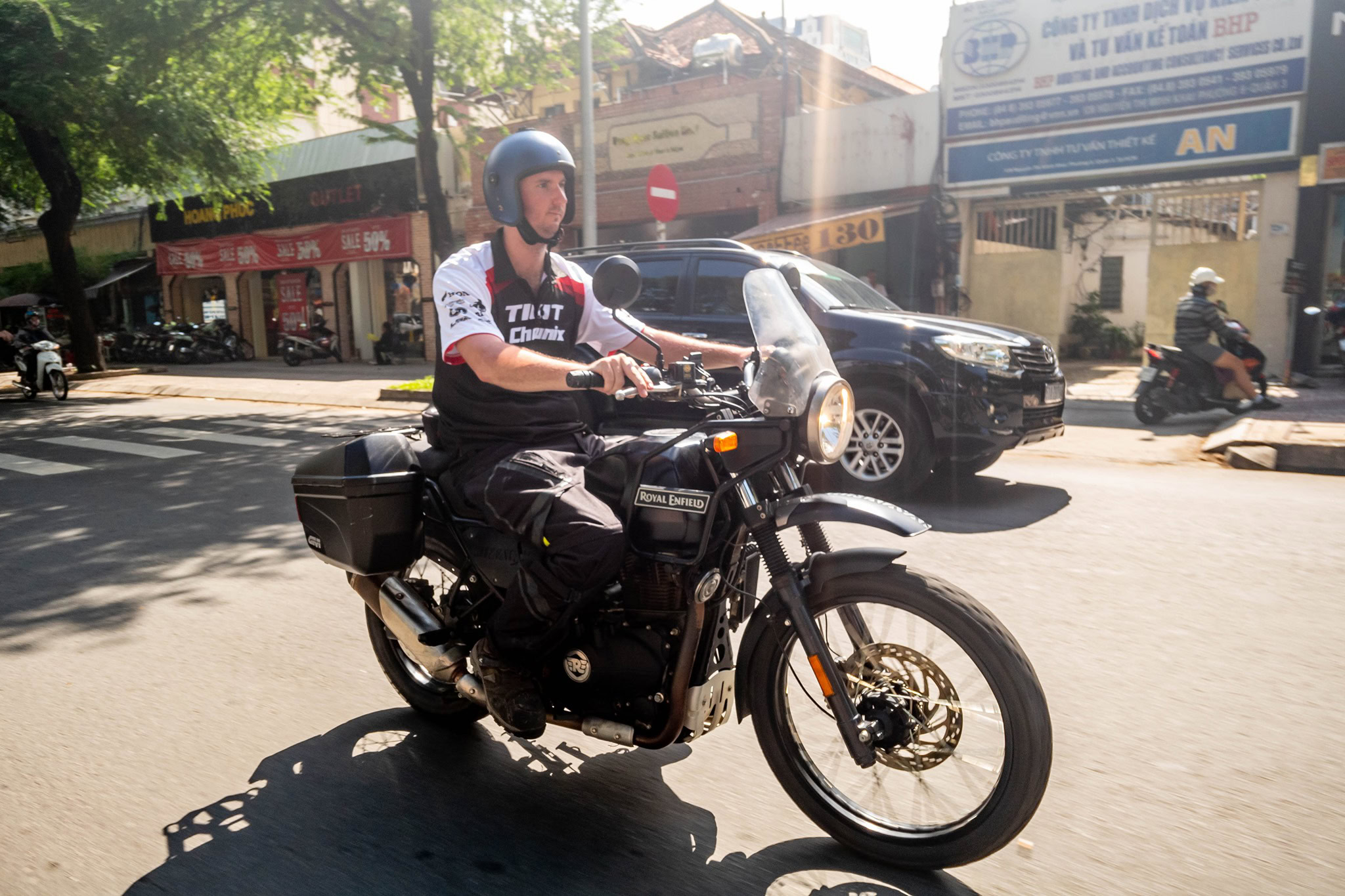 The Himalayan is a beautiful mid-sized motorbike that fits the dream of classic driving in Vietnam. It may have a classic look, but this is a 2018 Royal Enfield release with modern technology inside.
Himalayan 400cc engine of gentle driving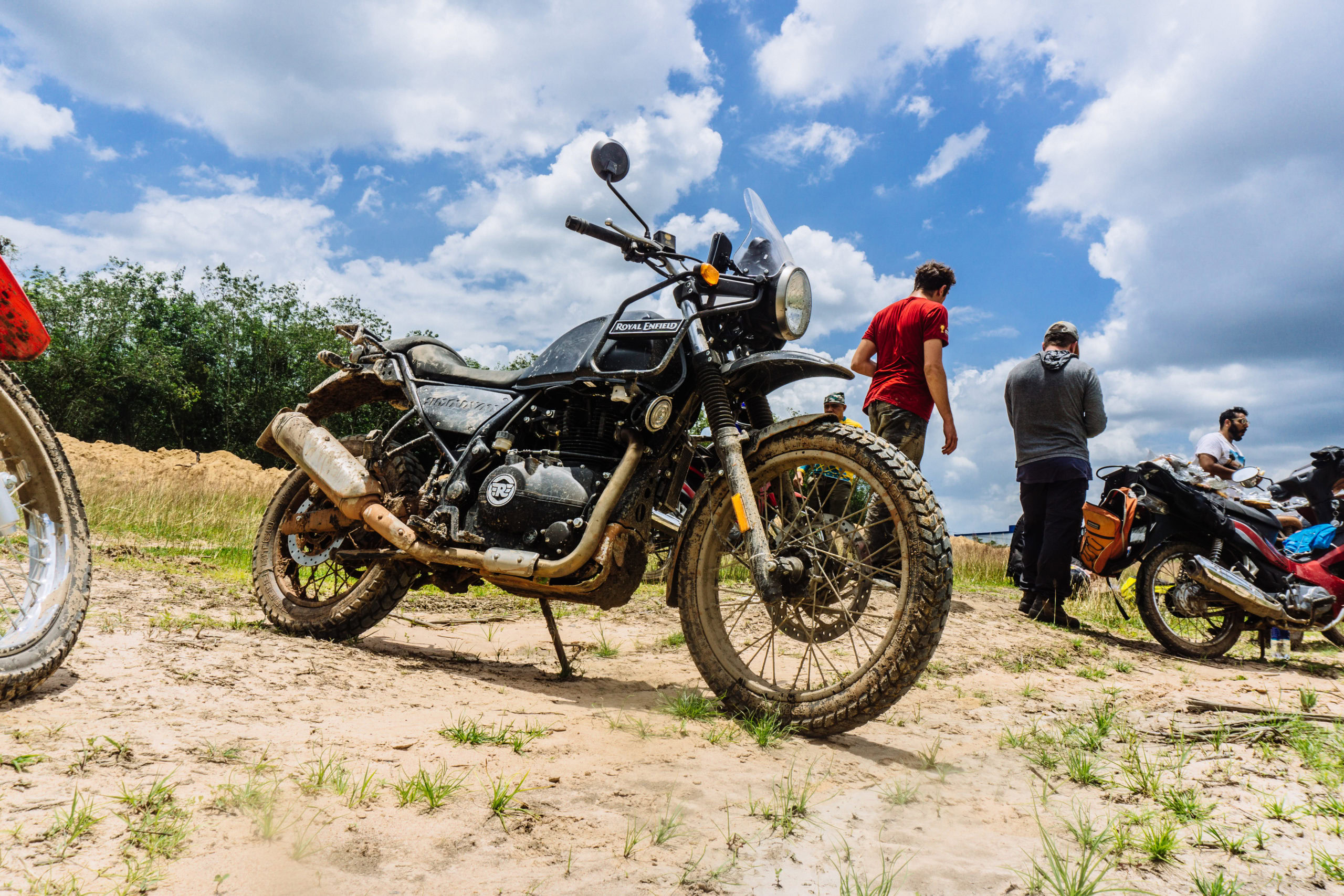 A race motorbike this is not. The Himalayan is slow when it comes to speed and this 400cc engine packs nearly no punch at all! The Himalayan is perfect for Vietnam, where motorbikes rarely exceed 60km/h. Road speeds are unbelievably slow here. The Himalayan is very easy to handle and geared for a casual cruise up the country.
The Himalayan is Low to the ground and has excellent handling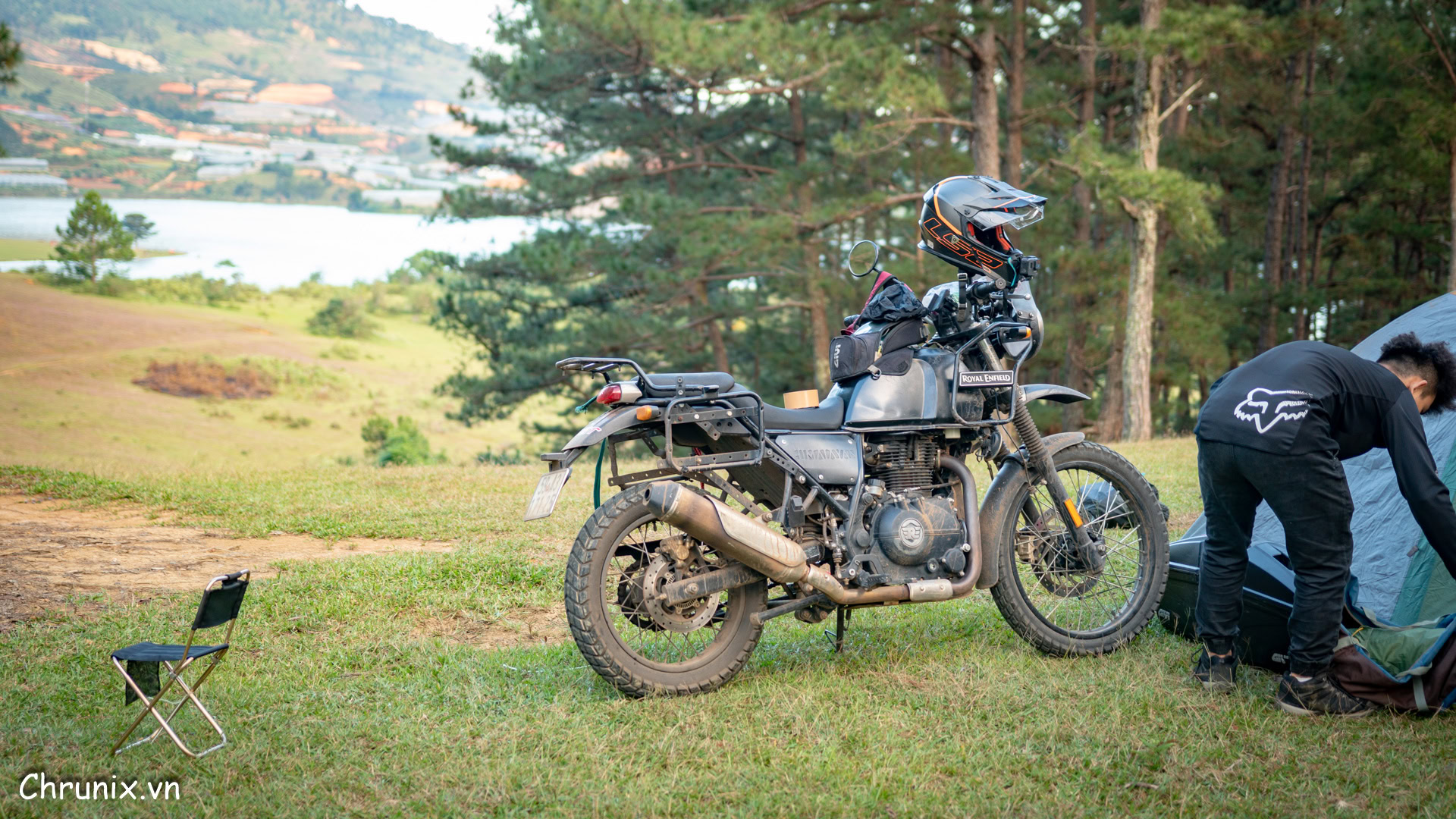 The Royal Enfield Himalayan shines through by being low to the ground giving a feeling of speed while hardly moving. It handles easily around corners and is a pleasure to drive on the road.
The Himalayan is great at off-roading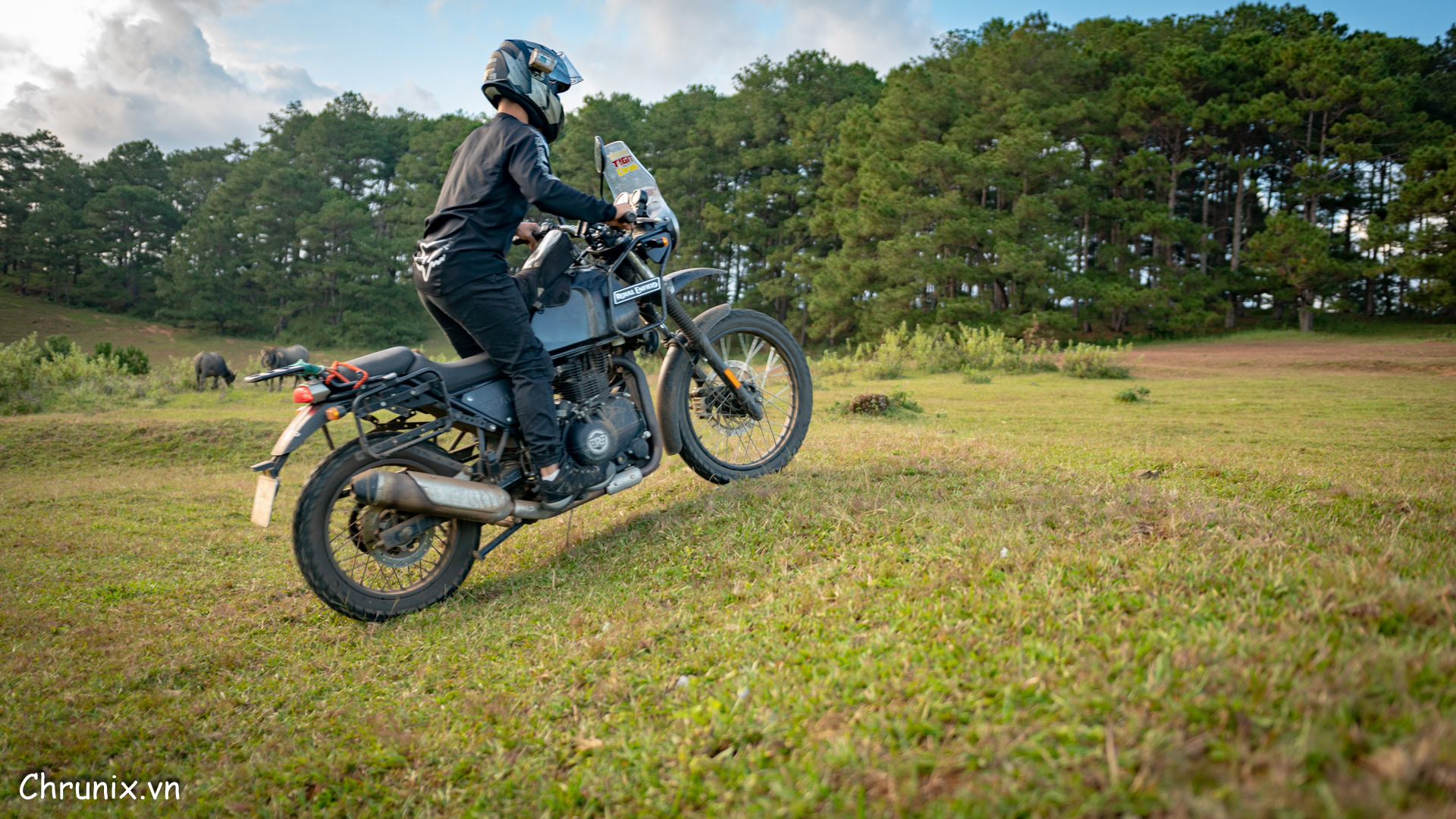 Hit that gravel track and make a claim to fame that you did some off-roading in Vietnam! For beginners wanting the first taste of dirt, then this is the motorbike to do it on. Low to the ground, manageable power, and a large wheel size suited for riding those countryside back lanes.
Himalayan is an all-round adventure motorbike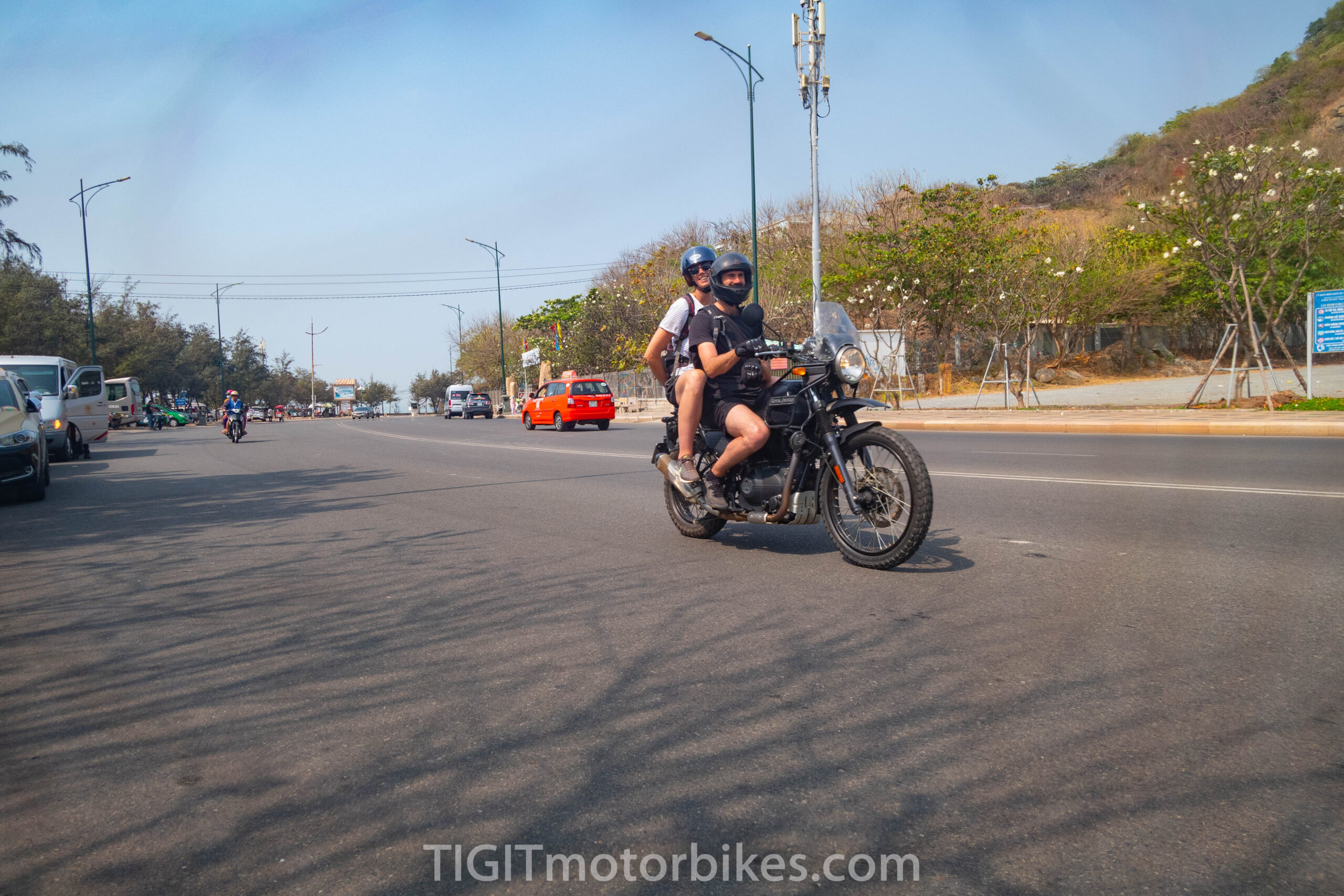 It is equipped with 22L Givi side boxes and a back rack. Comfortable for two people and luggage. Suitable for short people and tall people. The Himalayan doesn't do anything extreme. It just caters to the casual middle of the range of "everything," which is ideal for a rental motorbike!
The sad truths
The Himalayan is Tigit's most requested motorbike above 150cc. Reliability issues have kept our fleet size to only four of these machines. We look to work with Royal Enfield to develop a higher level of consistency when dealing with the motorbike. When we are comfortable with the reliability, we will buy more. The motorbike does work. It just has too many niggling problems that cause both Tigit and clients drama on the road. Tigit, for now, is investing money in the Honda CB 500x range. For those wanting reliability, we recommend The CB 500x over the Himalayan.