Reading Time:
5
minutes
If Phu Quoc is still a bit touristy for you, Nam Du island could be a good alternative destination for a weekend getaway, in a remote island. I believe the place is still beyond awareness of the foreigners, however it's been quite a popular name for local travelers.
Nam Du island is another Phu Quoc of Kien Giang. This is actually a set of 21 islands, small and large. And only 11 of them has people on it. The one you're getting dropped on is called "Hon Lon", which literally means: the Big One. The island is not yet being harvested for tourism, but a few hotels, restaurants and "nha nghi" have grown up. Neat!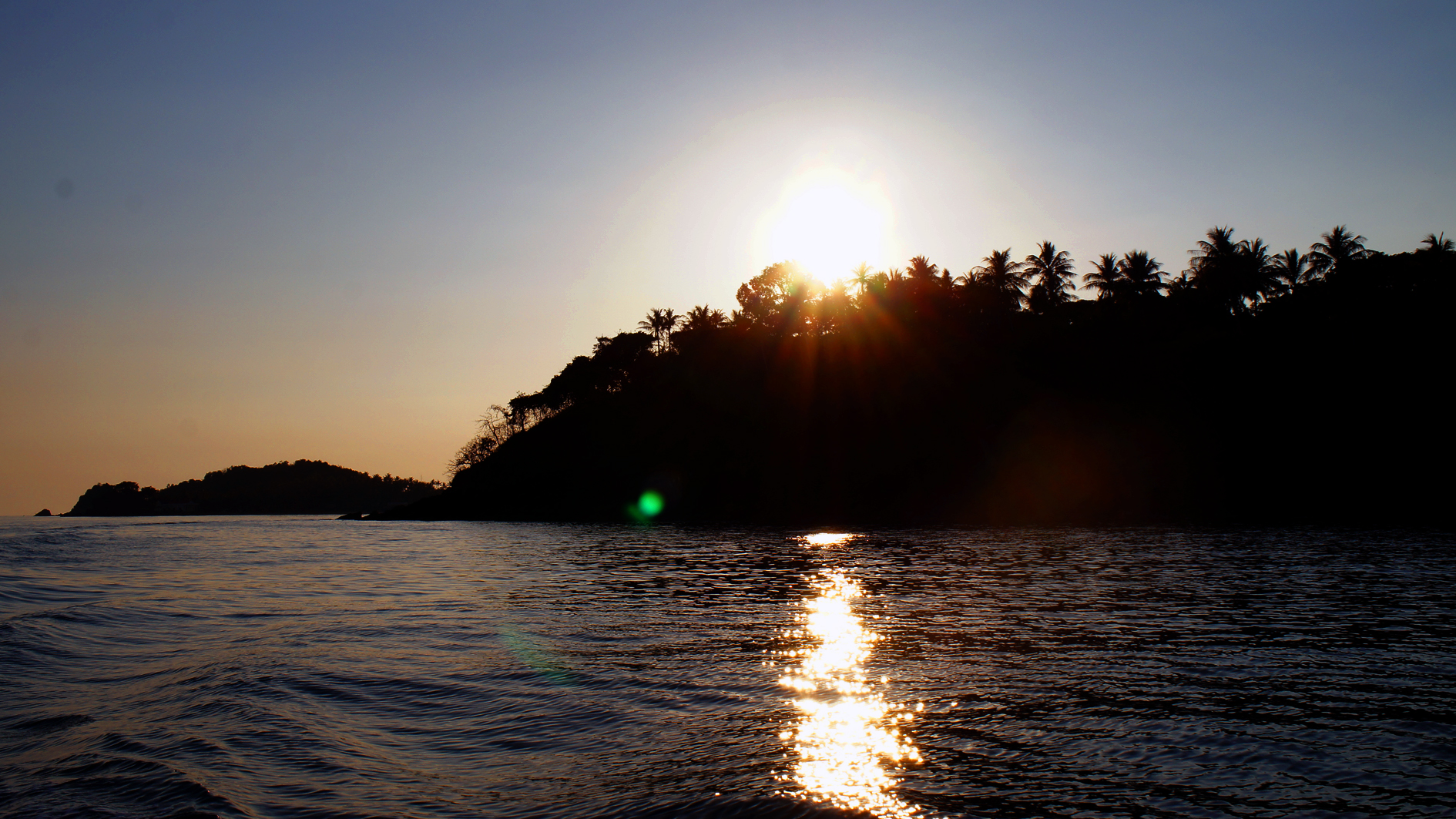 An adventure to Nam Du island
I DROVE to Rach Gia on my Suzuki GN125 with a girl on the back. It was 6 hours driving straight. We started around 5pm from Saigon, and made a few small stops to rest between drives, arrived in Rach Gia around mid night.
It was the first times I put my GN in to a real test, and I could see that carrying 2 people for a 6hrs long continuous drive was really too much for a grandpa bike like that. Could feel the engine heat between my thigh. The return trip wasn't so perfect. My GN had a small break down, and a guy going into the wrong lane, crashed on 4 of us. Ouch!!
There's a big parking lot right at the dock so it's more convenient if you can start around midnight and then arrive at 6am the next day. Save one hotel night, and boat leaves at 8:45 so there's time to rest and chill.
Life's a Beach
There're plenty of beaches and smaller islands, enough for you to make a casual motorbike adventure each day. I'll just let the pics do the job here.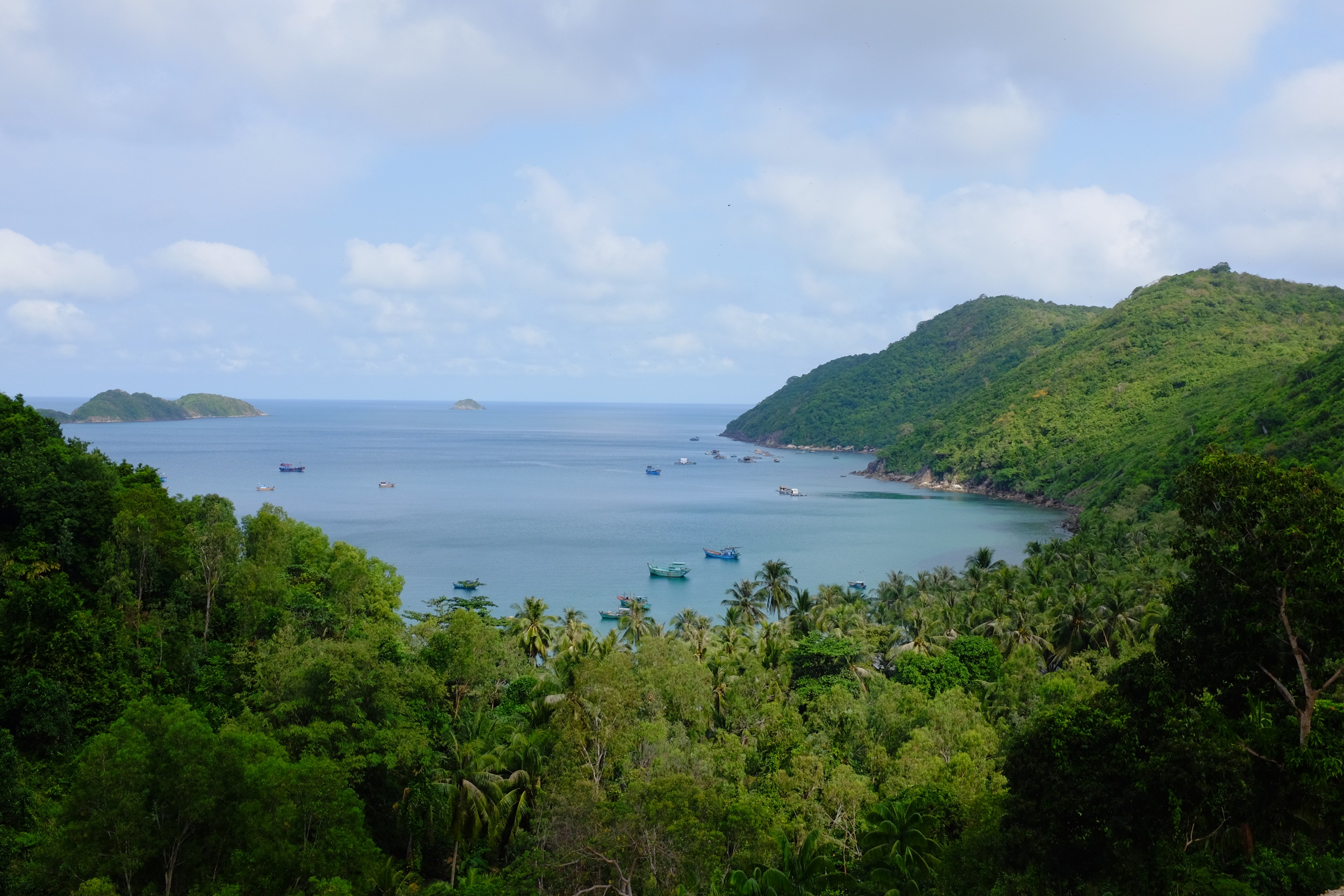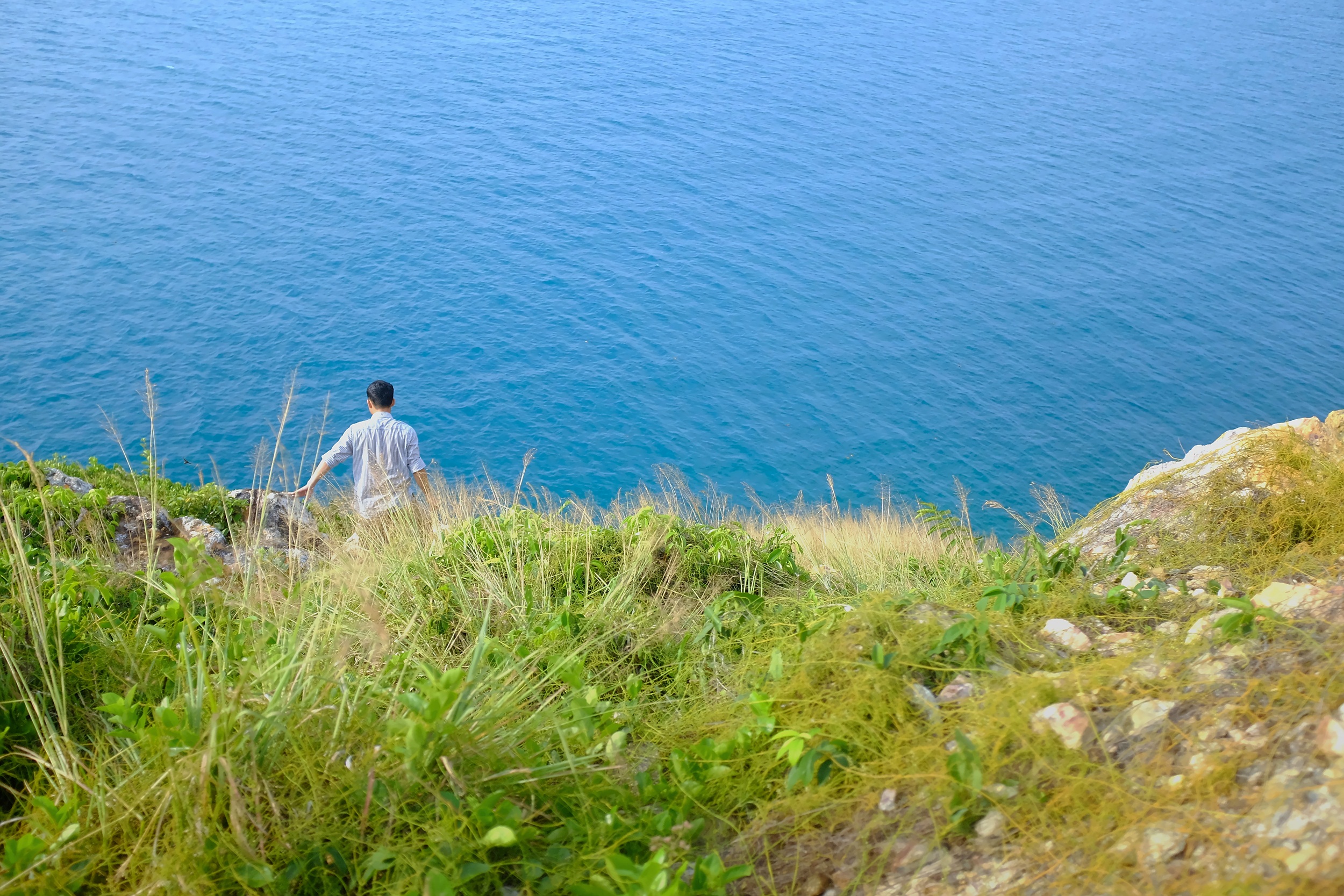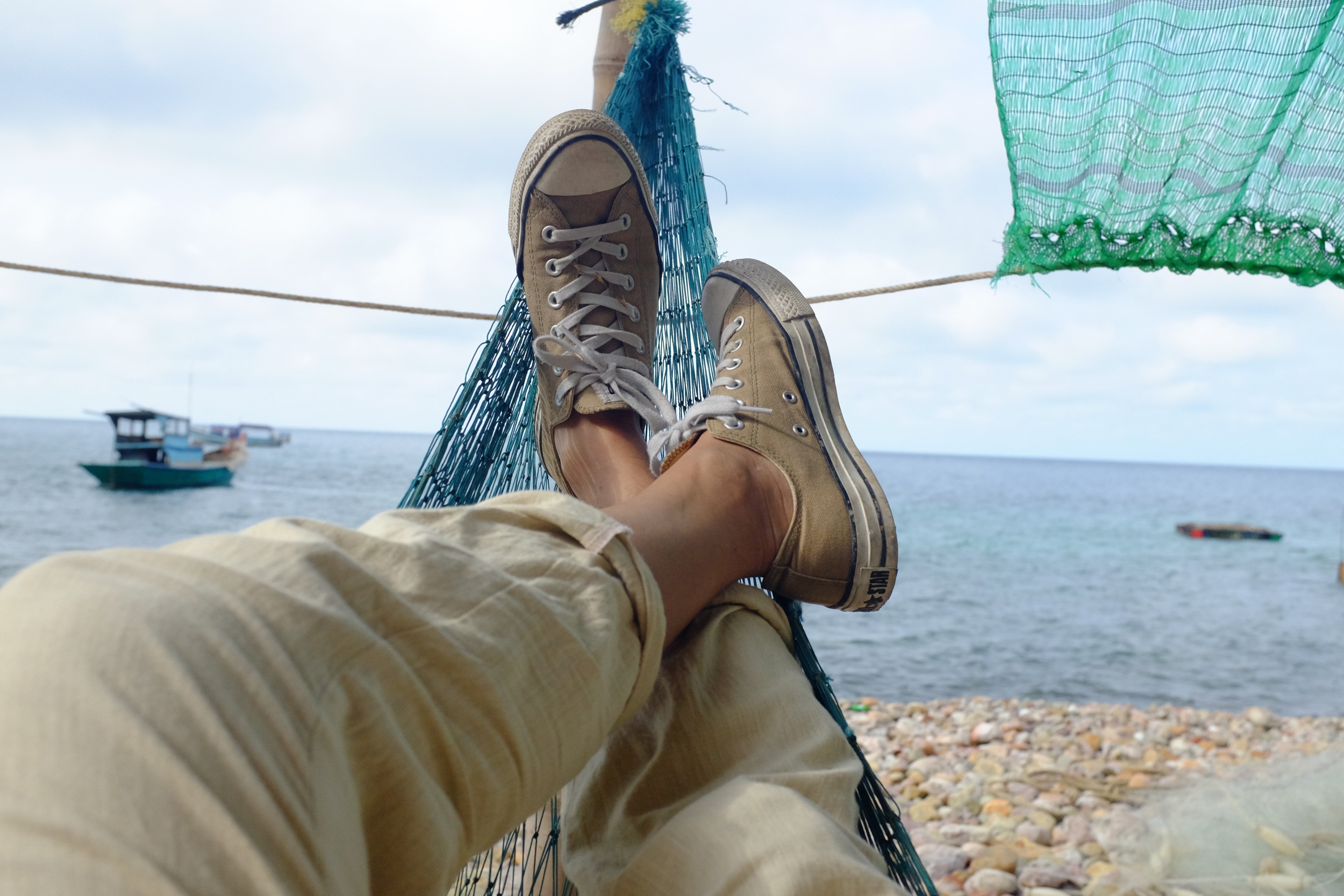 There are some small beaches that you have to ask the locals to find it, but it was worth it if you travel as a group and just want a place for yourself.
However, "Bai Men" beach is a must do, which is the largest and most beautiful beach there. You can camp there, or they have rooms for rent too.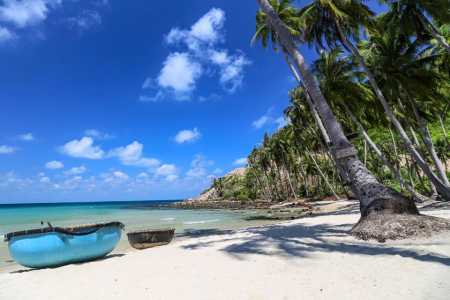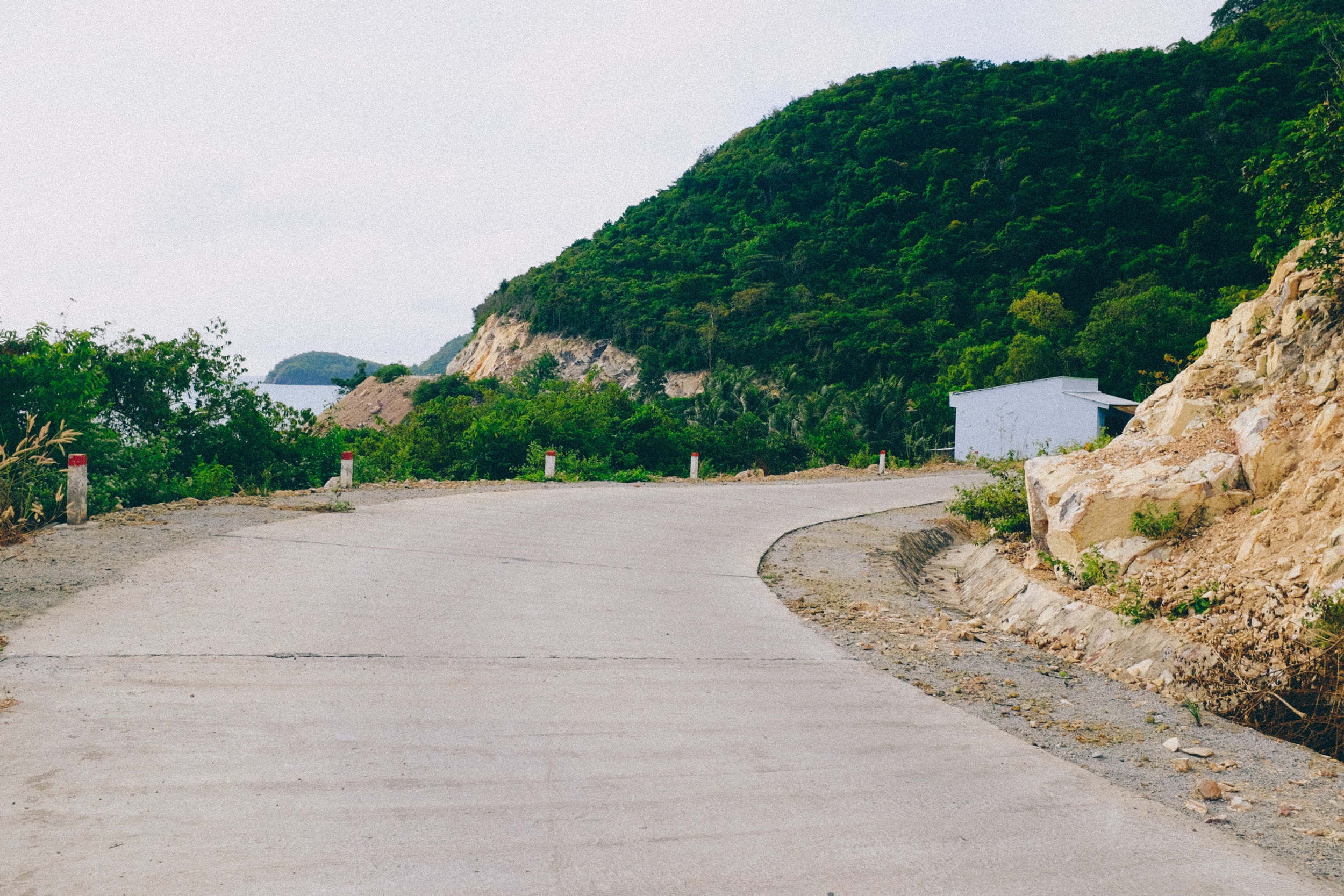 It is possible to rent motorbikes to travel around Nam Du island. Price around 120-140k/day. The nice thing is you don't need to deposit anything. They don't really care about anyone stealing motorbikes on an island. Could leave motorbikes everywhere with keys on it.
4 main islands of Nam Du
Hon Lon is the main island for tourists here, you'll be arriving firstly on this one. Has the most magnificent beaches of Nam Du, some basic services for tourist. Bai Men is the nicest beach here, definitely should stay here.
Hon Mau is about 2km wide, 40mins away from Hon Lon by boat, has some good beaches too. Only local fishermen live here so if you want to experience life by the sea, this is a good place for it.
Hon Dau is pretty big compared to other islands and most of it is covered by the forest. Not many live here and I don't know if it's possible to get here for tourists.
Hon Ngang is the center island of Nam Du, where most of the people live. It takes 30 mins to get here from Hon Lon by boat. There is no means of transport on this island, will have to walk but it only takes a couple hours to cover the whole island.
Seafood!
I'm not really a foody traveler or food photographer, but I can guarantee that seafood here is superb. This is not a touristy place so prices are relatively cheap. You can go to the dock market in Hon Lon early in the morning to pick up a meal, or could just stay at "Bai Men" beach and have the guy there prepare the food for you. Cost a bit more but quality is the same.
The dock in Hon Ngang is pretty big and crowded with fresh catch being brought ashore every hour of the day. It's pretty fun to go from boat to boat shopping for seafood :D. Bring it to any restaurant and have it prepared, then you can have a party on the beach!
There are many type of seafood and weird animals to try here like sea urchins raw with mustard, many kind of fishs, oysters, squids, snails and sea snakes. You wanna try some? 😀
We did BBQ on the beach too! It was awesome!
Travel tips
250km from Saigon, to get to Nam Du island you first have to travel to Rach Gia city (Kien Giang province) by bus, car or motorbikes, your choice. If you don't have your own vehicle, a sensible choice is taking Phuong Trang bus there. Ticket is around 150k – 170k. Better take the 23:00 bus and you'll be at the dock 6am in the morning. Enough time for a little break before the boat.
Boat tickets should be booked in advance, because there is only TWO boats leave for the island 8:45 in the morning, and TWO back around noon. So it takes 2 days at minimum for this trip. Takes roughly 2 hours on boat to get to the island.
This place is getting more and more attention so do book tickets and rooms in advance, especially if you don't plan on camping, and during crowded holiday times as well.
---
If you have any other information regarding this place, I would love to hear it.
Thanks for reading.