Reading Time:
3
minutes
Cafe racing originated back in the 1960's London, when youths used motorcycles for short rides between popular cafes.  The aim was to have a stripped down light weight machine with minimalist bodywork and delicately tuned engines. Today, the term "Cafe Racer" has become a convoluted and confused term. There are Cafe Racers that can be bought new in the form of an OEM Cafe Racer. A popular example would be the Ducati Scrambler. But these modern Cafe Racers have limited models and they don't really represent the classic 1960's look that many people are going for. A Cafe Racer is not really a motorbike that people walk into a shop looking to buy new.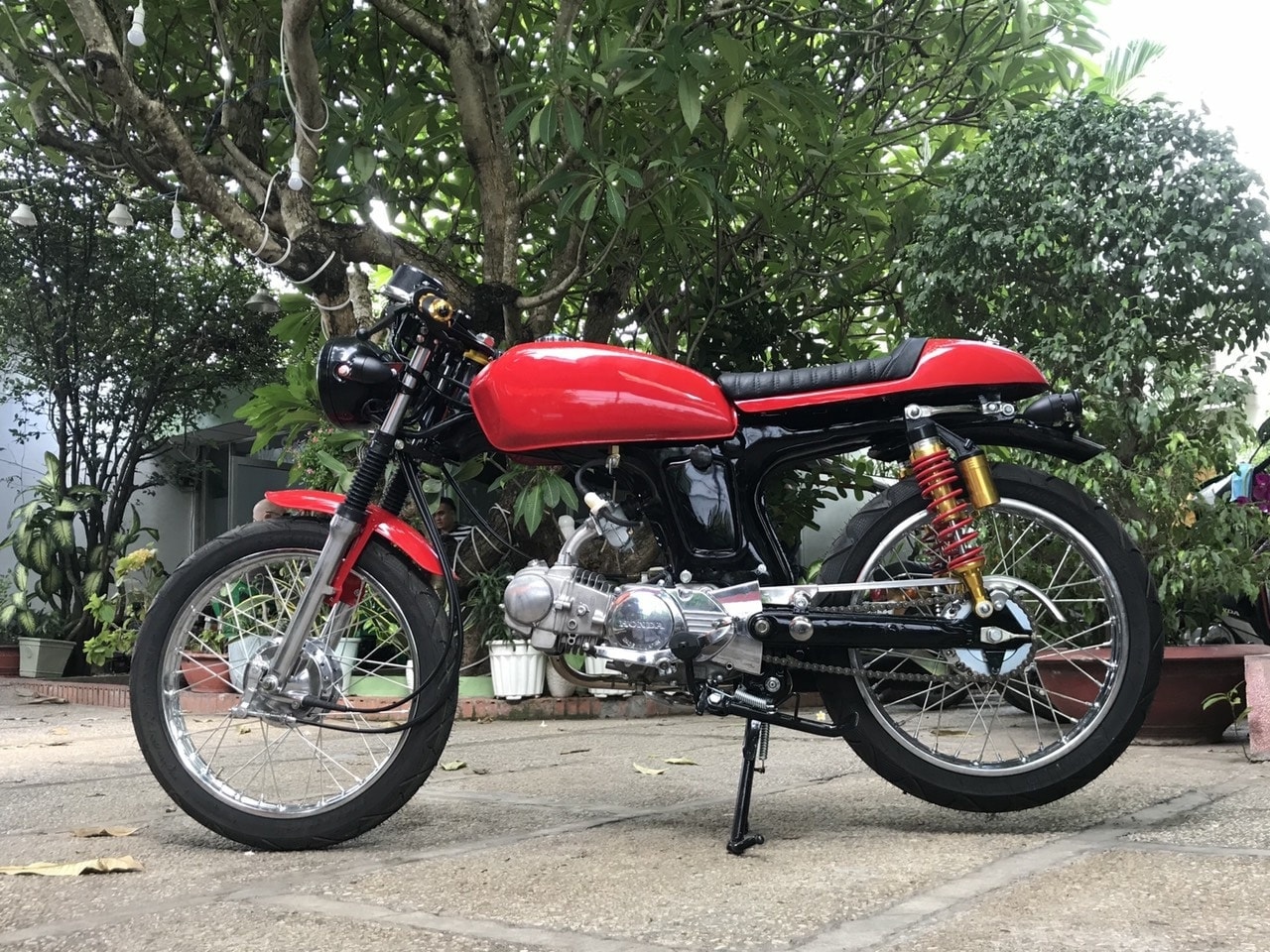 The Cafe Racer in Vietnam
Generally the Cafe Racer is a modified motorbike where parts have been replaced to give it the forward seating position and a classic look. Newcomers to Vietnam often shop around looking for a "Cafe Racer" as if it was a specified model of motorbike, such as searching for a Honda Wave or a Yamaha Nouvo.
The term "Cafe Racer" doesn't really mean anything. Are you looking for a modified $200 Honda Win that has had some minor replacements to fake a classic 1960's Racer, or are you looking for $15,000 Ducati Scrambler?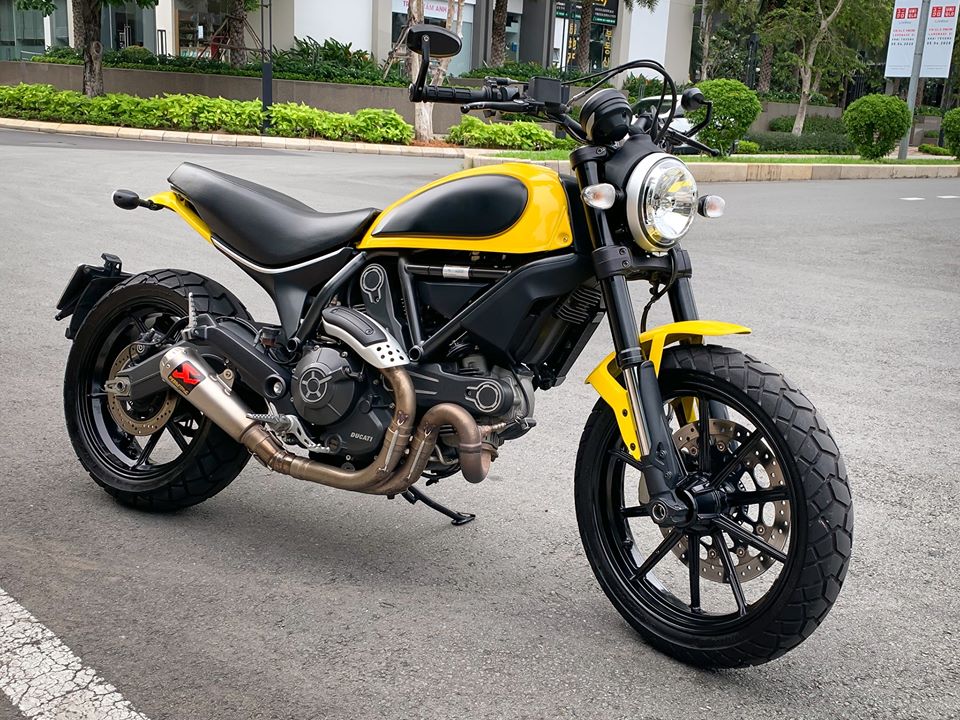 How to create a Cafe Racer
This is a generalization, but creating a Cafe Racer is a very easy thing to do in Vietnam. Take any of the following motorbikes and simply change the gas tank ($25) and change the Seat ($10).
Popular motorbikes that can very easily be modified to be a "cafe racer".
Going the extra mile would be changing the handlebars to a lower position, and finding some new indicators. Anything beyond this would be getting fairly deep into the Cafe Racer world and is beyond the capabilities of the average Vietnamese mechanic. You also need to kit yourself out with Cafe Racer suitable gear and helmets to look the part.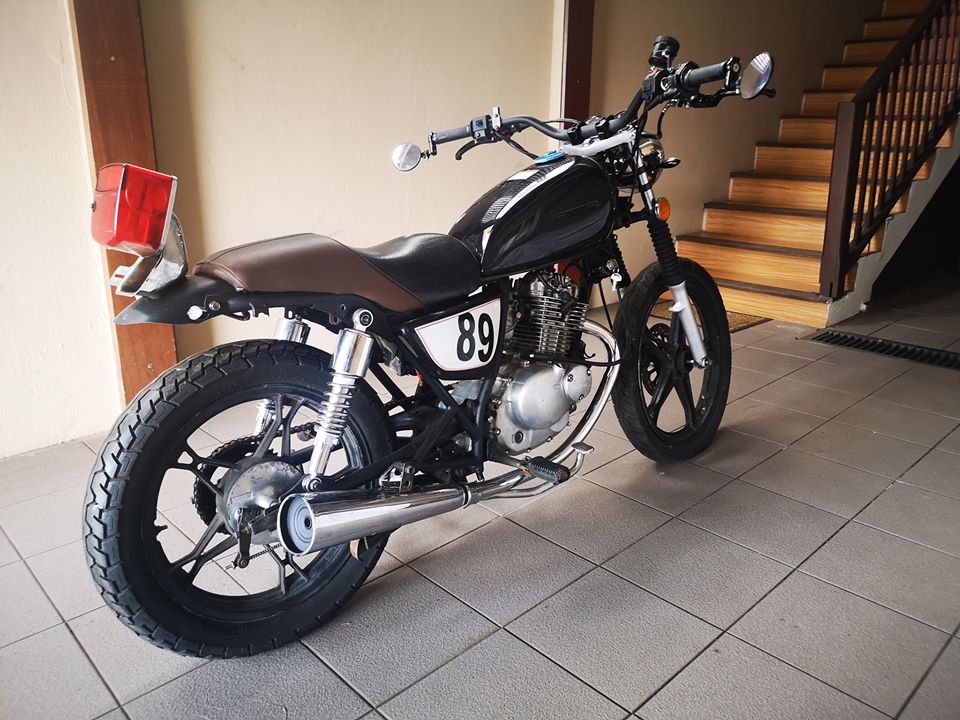 The Cafe Racer is a scam (in a nice way)
There is nothing wrong with wanting a classic 1960's motorbike to live the dream of racing between Cafes in the tropical and sunny Saigon City. There is nothing wrong with playing around with sub $500 motorbikes and enjoying the experience of attempting to maintain them between your drives to coffee shops.
Where people get confused is understanding that these motorbikes are sub $500 because they don't actually work. This means when searching for a "Cafe Racer", what you are actually searching for is a scrap yard motorbike that has had a gas tank change ($25), and a seat changed ($10). This is where the modifications tend to stop and the rest of the mechanic work on the motorcycle is based around trying to keep the machine moving from Cafe to Cafe.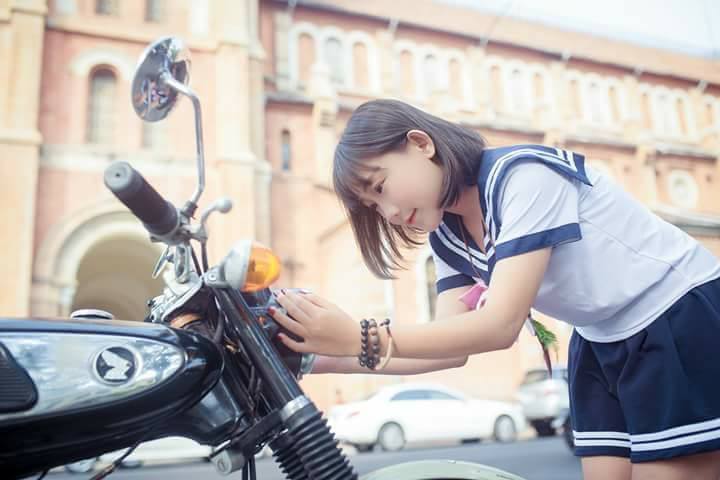 Opting for an amazing project
Falling down the rabbit hole of wanting that awesome Cafe Racer is basically a mandatory Class that all new arrivals to Vietnam must take. I have certainly been there, and taken the class! It is a great way to get stuck in and learn about motorbikes in Vietnam. When you come out the otherside, your bank balance will have taken a hit, but you are likely to have some mechanical knowledge in return. When your Cafe Racer dream finally dies, and you opt for a boring Honda Automatic, you will have a greater appreciation for your new and boring motorbike that actually works!  The lesson of appreciating a motorbike that actually works, is a life lesson that will stay with you forever.