Reading Time:
11
minutes
    Traveling Vietnam, you'll eventually be faced with how to get from point A to B, either the fastest, cheapest or most effective way possible for your travel needs. Naturally, we feel the best approach is to travel Vietnam by motorbike. However, you might find yourself looking for a flight when the fun is over or when you're trying to make up lost time in an ever-changing travel schedule. Bus, train, and plane, there are options, but the most effective is going to be in a flying tin can.
Image: vietnamlocalbus.com  – A sneak peek inside of the sleeping area of an overnight bus in Vietnam. Better hope nobody snores!
Bus vs Train vs Plane
    To give you a quick idea of what you're options are, we will compare the lengthy Saigon to Hanoi travel route three ways.
    Bus: 38-45 hours. Around $30, plus the cost of food and drink, plus the cost of losing two days of your vacation on a bus and one day of recovery from the journey. I've never heard anyone say how much they love busing!
    Train: 33-38 hours. Around $50 depending on the class. Usually plus food & drink. It looks cool in photos, by hour eight you'll likely be over it.
    Plane: 2 hours. Around $60, no need to eat on the flight, just grab a meal before you depart. Hurry – Wait – Hurry – Wait – Pee and repeat. Flying isn't all glamour, but it will trump the bus and train for medium and long-distance routes.
   There are going to be any number of outside factors that might influence your decision making for choosing a bus or train over a plane. For example, if your route was too short to justify flying, or you wanted to ride on a train for novelty sake. For anything where a 1-hour flight for $50 can be utilized over a 15-hour bus ride for $12, then a flight is the only way to go. The backpacker might argue that they are saving $7 on a dorm bed by using the $15 bed in a sleeper bus for the night. You can decide if a large amount of time or a small amount of money is more important here.
Photo by Patrick Tomasso on Unsplash  – Once you're inside the plane everything is photo ops and sharing pictures. It might just take some time to get here.
Vietnam's Top Four Domestic Airlines
Vietnam Airlines: Vietnam's "high end, flagship" airline, serving domestic and international flights. The flagship airline is the most expensive, but the service and scheduling often justify its price.
Operations began in 1956 and eventually became a nationalized company in 1989

This government-run airline own 100% of Vietnam Airlines and 70% of Jetstar Pacific

In 2010 they became the first airline in South East Asia to become a SkyTeam Alliance member
VietJet: Vietnam's rapidly growing budget airline. Cheap is the name of the game, and for the price, service, and quality, this modern fleet is impressive. However, VietJet continually struggles with delays and scheduling problems.
Their first flight took off from Ho Chi Minh to Paris Christmas day 2011.

A private stock company owned by Sovico Holdings, HD Bank, and a number of other shareholders. VietJet is listed on the

Ho Chi Minh City

Stock Exchange.

Touted as Vietnam's international low-cost carrier, they offer 23 domestic and 10 international services.
Jetstar: Partially Australian owned budget airline Jetstar falls in pricing between VietJet and Vietnam Airlines. Definitely a budget airline feel, Jetstar has a knack for filling in the gaps when VietJet and Vietnam Airlines have awkwardly timed early & late flights.
Operations began in 1991 as Pacific Airlines. In 2007 sold a portion to Qantas & changed names as part of expansion plans.

Currently, 70% owned by Vietnam Airlines and %30 by Qantas Airlines

Using the SGN airport near

Ho Chi Minh City

as its hub, they offer nearly 40 domestic flights daily
Bamboo Airways: Having just emerged on the scene we haven't personally flown with them. There is a well-reviewed flight of both economy and business class by a reviewer who more or less lives on airplanes. Overall Bamboo looks like they might have a good shot at making it in the Vietnam airways.
The newest kid on the block Bamboo took to the skies on January 16th, 2019.

Privately owned by the FLC Group, an investment company with its hands in mining, finance, property development and whatever else can generate positive cash flow.

Operating both domestic and international flights, Bamboo offers 14 domestic routes and four international routes.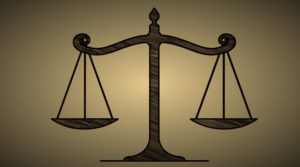 The Pros & Cons Of The Four Carriers
Each year tourism to South Vietnam increases dramatically, approximately to 15% – 20% year over year. Thus adding increased pressure to Ho Chi Minh's Tan Son Nhat International Airport. The airport is designed to handle approximately 25-million passengers per year. In 2018 the airports saw an incredible 38.5-million people!
Expansion plans and new builds are in the works for both Ho Chi Minh and Hanoi with the new Long Thanh International Airport underway near Ho Chi Minh. They have a three-phase plan laid out, it's designed to increase travel capacity to 100-million passengers by 2035. Phase one is scheduled for completion in 2025 and should increase the number of passengers through the airport by 17-million passengers.  
With airline heads reared and passengers caged in ques, situations are a competing cockfight for airspace. It will be several years until ground pressures for takeoff and landing are eased.
Vietnam Airlines
PROS
Priority is given to this long-running flagship carrier. It's the only airline of the four that has any chance of being remotely on time.

The only airline that is likely to provide a "walkway" onto the plane.

"The Snob Effect"; higher ticket price usually cut out the pushers and shovers, phone yellers, ground spitters, queue jumpers, and line-stopping selfie takers.

A more relaxed and mature experience. The same experience you'd get on most western flights.

Flight attendants who are less intrusive. Sit back relax, and listen to music. A budget flight offers up more rules and more babysitting. Picture being told to pay attention to a flight briefing.

Vietnam Airlines has free food and drinks on longer flights (HCM – Hanoi). The budget airlines all charge.

Free luggage allowance of 20KG checked, 7KG carry on.

A long trusted history with airline

trips in Vietnam

, you'll know what to expect.
CONS
The price of nearly every discount flight will be between 1.5-2 times the cost of competier Vietjet.

Delays still happen, they are less common than other carriers, but you should still expect them.

Despite walkway options, a bus might just as likely round you and the rest of the flight cattle up to transport you to the plane.

Online technology is not their strong point. Their website is nearly impossible for bookings.
Summary
    When flying with Vietnam Airlines, you typically assume that the overall standard will be better. A walkway will be offered to avoid the cattle feeling of the bus, the flight attendants won't treat you like your seven years old and allow you to use your devices, that the flight will be remotely on time, and that the majority of passengers will have even faint flying or personal manners.
   These are all assumptions though, and it is possible that on your Vietnam Airlines flight to Hanoi or wherever you're going, all these assumptions may come true or could fail one by one. In the event of the latter, you have basically emptied all of your premium paying dong in the toilet and been forced to watch it swirl away. If that happens, you could have had the same experience with VietJet for half price!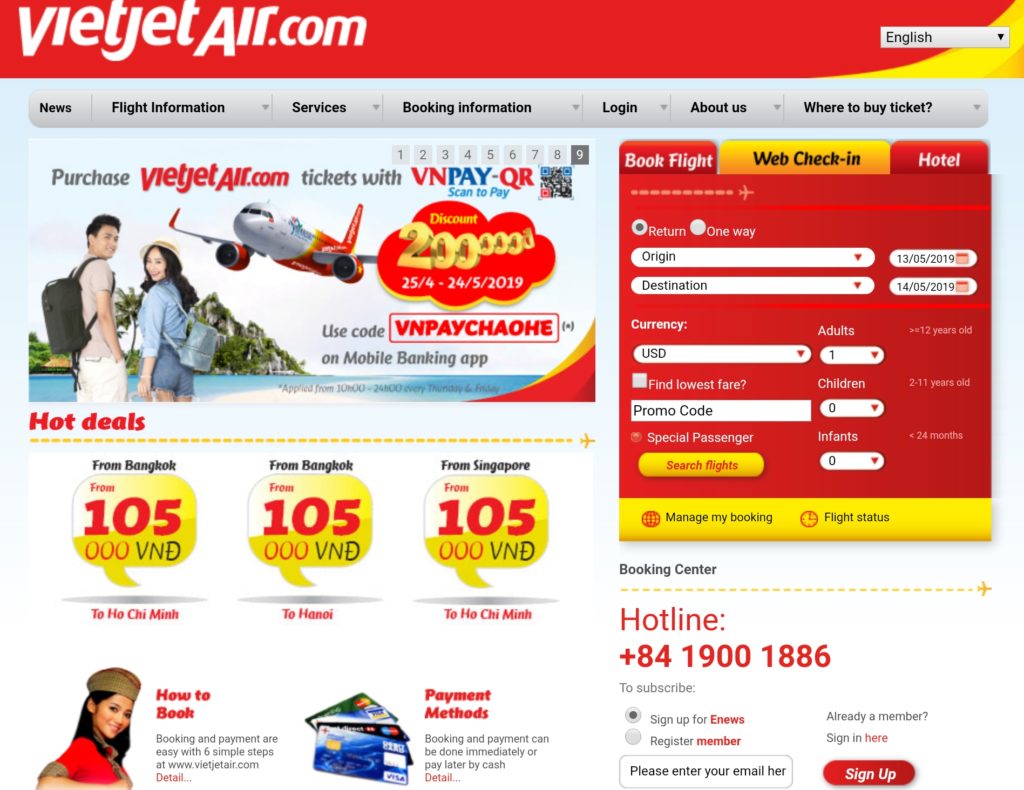 VietJet
PROS
Cheap, crazy cheap! $25-$70 for flights that we have successfully used & survived. For $50 from Ho Chi Minh to Hanoi and 2.5-hours, this is nothing but incredible!

VietJet has a solid record, just one incident where passengers were injured. Pilot error.

The Website and Phone App are great. VietJet's booking process is intuitive and quick. Putting the Flagship Vietnam Airlines to shame in the technology department.

Vietjet allows seat selection through the website/phone app for around $5.

For tall travelers, you can book an exit seat for $5, easily worth the extra leg room.

VietJet is flexible with changing your flights around, allowing a flight to be changed for between $25 and $50, all through the app.  

The fleet is relatively modern and currently has 200 new planes on order from Boeing. For a cheap, budget airline, the comfort of the aircraft is perfectly reasonable.
CONS
The big, big elephant in the room: VietJet is permanently delayed. Creeping into the 99.99% range. If the flight is not delayed it is nothing less than a miracle.

Delays are typically 30-minutes to 1-hour, not unmanageable.  

Typically you'll be shuttled like cattle into a bus, then driven 20-minutes around the airport to find the plane waiting in the deepest, darkest corner of the airport.

Planes often spend 20-minutes driving the

scenic route

to the runway then wait for take off. Delay – Shuttle – Bus – Taxi – Wait, maybe the bus is faster?

Line jumpers, shovers, obnoxious shouting, smacking of kids, public nose picking, trash throwing, and ground spitting. The qualities of this demographic shine through.

No food or drink, no frills, mean an extra $1 for a cup of tea. Though items overall are reasonably priced.

Flight attendant babysitting. On guard to stop people from bathroom smoking and opening emergency exits, headphone wearing on takeoff will be treated as a crime.

Max 7kg allowance for carry on luggage. Additional luggage is an extra cost. Watching this enforcement with the locals is fun.
Summary
    You Get What You Pay For could not be more accurate than when flying with VietJet. You want the cheapest you are going to find yourself flying in the company of Vietnam's cheapest people and their qualities and way of life follow them right onto the plane. For a short flight, this might be full entertainment. After touchdown though, you'll be happily back in your foreigner bubble and can switch to people watching in the backpacker pubs and clubs.
Jetstar
PROS
Jetstar often fills in a timing gap. Where VietJet and Vietnam Airlines offer very early or late flights, you can often find Jetstar has great mid-day flights.

The website is organized, user-friendly, and has the ability to pay and book with an international credit card.

Back by Qantas and Vietnam Airlines, you can assume some standard of service normality. Nothing like say flying Europe or North America, but a hint of standards.
CONS
Priced higher than VietJet, and seemingly with all the same problems as VietJet.

The website continually offers up spammy feeling insurance packages and pointless upgrades. It all becomes a bit much when you just want to book a flight and go.

Not enough advantages over similarly budget orientated VietJet, why use this service over the cheaper one isn't obvious enough to hand over the extra dong.
Summary
    If it isn't clear, the reality is Jetstar is just a more expensive VietJet. They have some good points, and they have some bad points, but really if your going this way, it is based entirely on price. Just choose cheaper VietJet, if the flight you want/need for your Saigon Adventure isn't available, check Jetstar.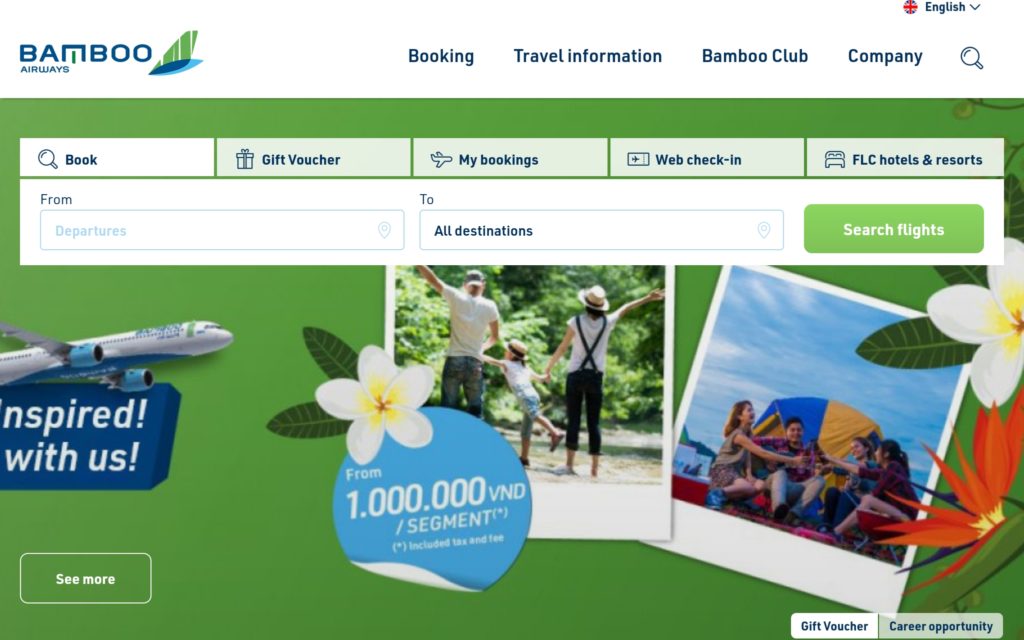 Bamboo Airways
As Vietnam continually expands on the global scene for holidaymakers and nationals expanding their travel footprint. They currently offer up eight planes flying to local destinations like Buon Ma Thuot and international destinations like Japan, Korea, and Taiwan. Bamboo is hoping to service both the calamity of national first-time travelers and experienced international travelers.
    That said, Bamboo is too new to offer up pros and cons that can be backed by any real reference points outside of personal opinion and a limited number of reviews. At the very least they appear to be trying hard to win over customers in the early days, and as the public continues to vote with their dollars & dong, it will become clear if they end up being competitive or mercilessly crushed.
Image: fen-tastic via Flickr.com   – If a local who travels has some advice to offer up about a place you want to discover, it's a good time to listen!
Insider tips for booking a flight in Vietnam.
   Small airports and large airports offer up different problems and advantages. For example, VietJet has excellent service but often suffers from endless delays. If the flight is starting from a small airport, like Quy Nhon, then delays tend to be limited. Less competition on the runway equals fewer delays. Well, fewer delays if the incoming flight wasn't waiting on a flight from HCM or Hanoi. In bigger airports like Ho Chi Minh or Hanoi, VietJet suffers. Here Vietnam Airlines takes air and runway priority, and VietJet is forced to wait.
    Where the value fades for the flagship carrier is in the small airports when everyone uses the cattle herding buses, and there are no walkways. When taking into account a chance of VietJet being on time and both airlines being delayed by the slow buses. Suddenly Vietnam airlines premium pricing loses its value.
    Get on the first flight of the day. When doing so the chance of your flight being delayed should be dropped to zero. In this case, VietJet all the way!
    International same day connections are nearly impossible. With so many factors leading up to possible flight delays, never assume that you will make an international connecting flight with any airline. Maybe with Vietnam Airlines, but never, ever, ever with VietJet. Save yourself the problems on your Vietnam culture trip and arrive for connecting flights the day before.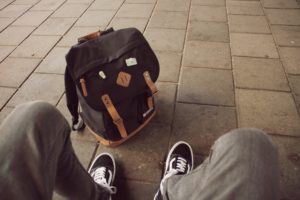 Reduce your luggage to carry on, and you'll avoid the frequent flying headaches that have likely been building your entire day. Waiting for luggage on a carousel typically adds 20+ minutes to any flight you're on. Efficiency isn't the top priority in Vietnam.
    All Vietnam Airports are small. LAX and LGW equal trains, transport and timing. In Vietnam, the airports are all small. There is no need to arrive hours early to factor in a 40-minute walk or needing to negotiate a myriad of gates.
    Food is cheap and readily available at Vietnam airports. Kill some time with a quick meal, cold beer or Vietnamese coffee while waiting on a departing flight. You'll probably need the beer!
    Grab Taxi App is going to be the easiest way to organize a taxi from the airport. Download the Grab App before you arrive in Vietnam and figure out how to use it. The app works within the airports here.
         Never be the last person through the boarding gate. The smart ones of us will wait for the line to die down while we continue to sip our coffee in the departure lounge. Knowing that everyone will eventually end up in the same flying tin can on precisely the same schedule. However, in Vietnam, the smart ones are wrong! The probability of a cattle herding bus instead of a walkway is likely. The last cattle herding bus will wait for late travelers which leads to getting stuck standing on the bus for 20-minutes waiting for last callers. Moooooooove it!
Image: vietjetair.com   – In the promotional photos everyone looks happy and organized, hopefully your in-plane pictures look the same 🙂
Conclusion:
    It looks like the demand for flights will only continue to grow in Vietnam and thus in a world of free commerce should equal better service at a lower price. Not all things are created equal in Vietnam though, and the infrastructure struggles to keep pace with demand while quality struggles overall.
    In the grand scheme of transportation, flying is quick, cheap, comfortable, and relatively convenient in Vietnam. This general service renders the drive through Vietnam on buses and trains nearly pointless, as the mid-points will likely be filled with adventures like Vietnam Motorcycle routes, then the long hauls and time savers filled in by the airlines.
The choice of Vietnam Airlines, VietJet or newcomer Bamboo is largely a bank balance decision. Overall the airlines are good and affordable, though there are specific routes and occasions that justify coughing up Vietnam Airlines extra price if everything runs smoothly that day.
When flying in Vietnam, never assume the same result twice.
Weighing the value of premium price for convenience vs potential delays will lead even the most experience domestic flier to wonder if the extra $50 will be worth it, or the possible delay and cattle treatment will tip the scale to see his money slide into the preverbal toilet.
We've done our best to land the odds in your favor. Good luck, you'll need it along with some patience and a cold beer.