Reading Time:
7
minutes
     They say love is blind, and sometimes it's blind and broke. This relationship might lead you to broke if you choose to rent a Suzuki GN125 to ride and backpack Vietnam. If you're really looking for a quality bike, skip right to renting a quality Honda and save your money for mayhem, not mechanics. If you've already bought the GN125 read on and we'll explain to you the best way to fix it.
Suzuki GN125 – Expensive, Troublesome, Beautiful, Crap!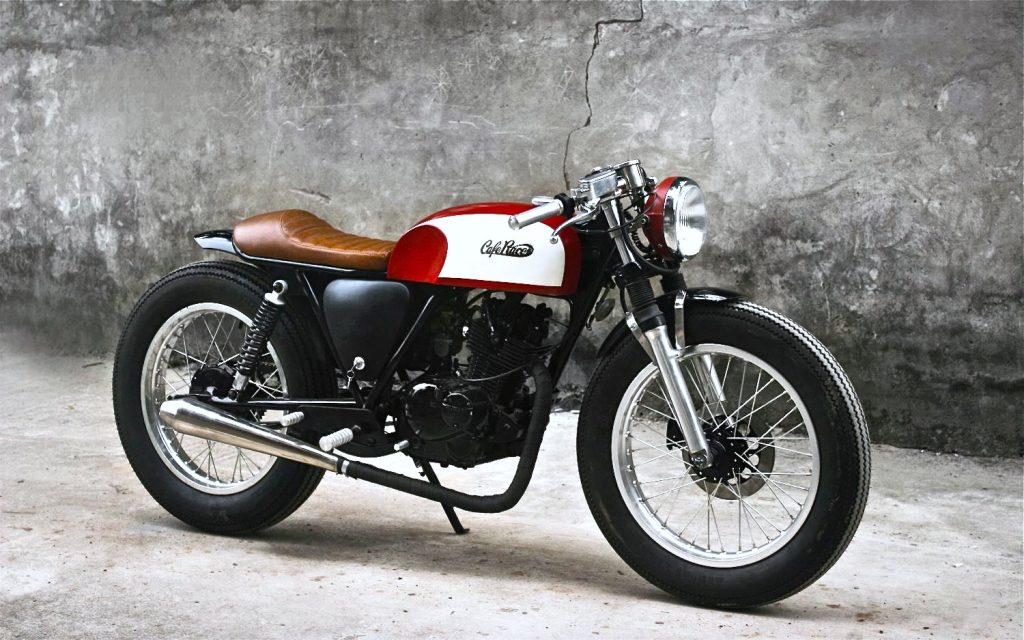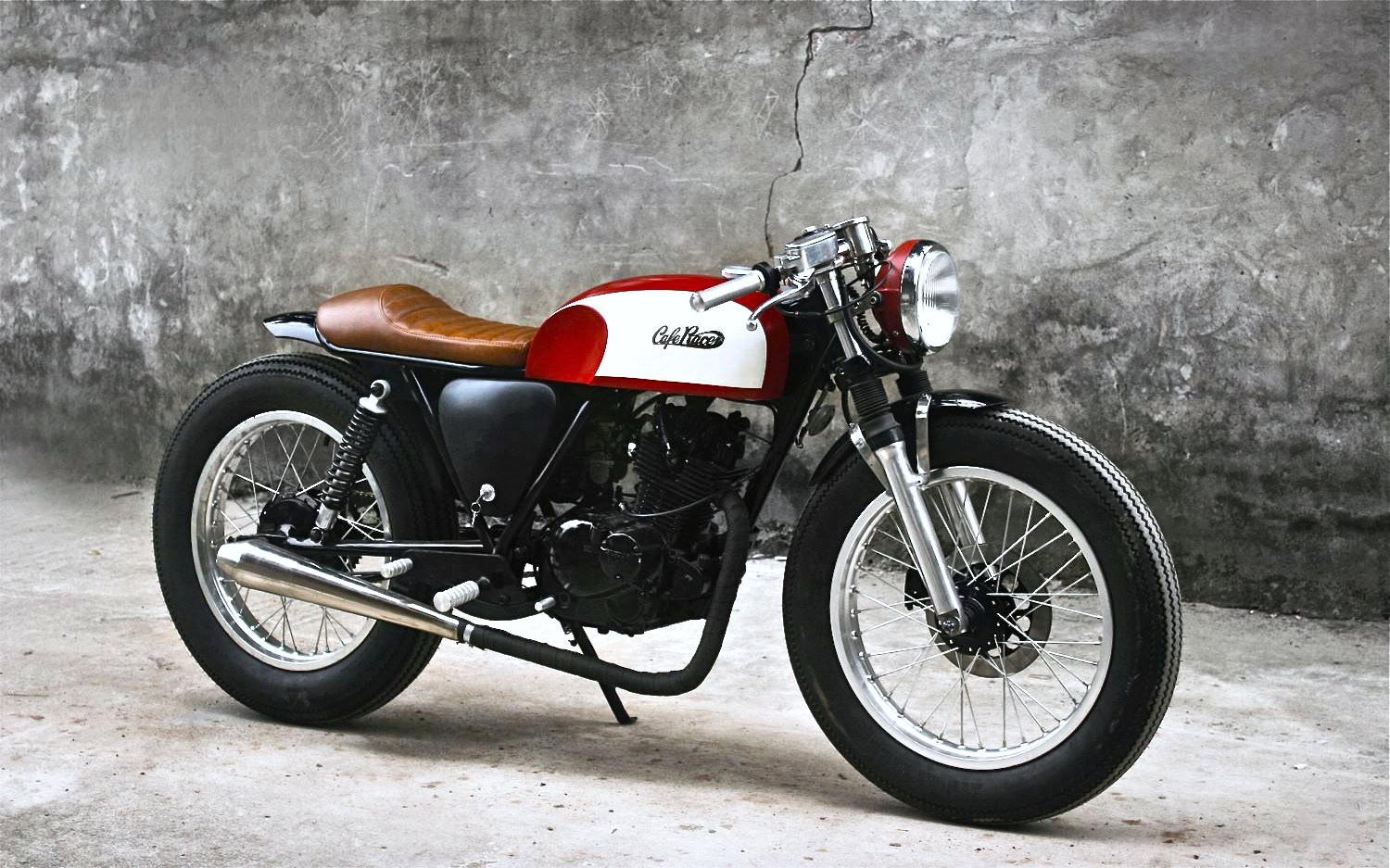 The Suzuki GN125 hit a chord with the locals back in 1996, so much so it moved from an imported bike to a bike assembled in Vietnam shortly after. A bike with so much personality that's truly fun to drive it's no wonder the popularity of the bike soared. By 2001 the bubble burst, and now all that's left are many great looking bikes often filled with Chinese parts and broken dreams.
    Anyone who's new to motorbikes might have come from something like the Yamaha Exciter, a bulletproof bike that only needs oil changes every 1000kms to maintain and otherwise flawless engine. After running around on this for a while and noticing the cruising eye candy that is the GN125, you might think you're ready for something that looks a lot more sexy and a little less scooter.
     Well, unless you've got some magic horseshoes up your ass that has allowed you to find one of these bikes in top condition, you're very likely to spend a lot of time working on it or limping it around to mechanic shops. If your love of the bike is too strong to resist, not to worry, our very own Link feels your connection, and after years of taking his personal GN from shop to shop, he's outlined some helpful tips and where to find the best GN mechanic shops and popular solutions.
Electrical Issues
    As handy as it would be, the GN doesn't have a kick-start. Unusual for this kind of motorcycle, but too bad, it doesn't exist. The next problem is, the GN doesn't generate its own power either, or if it does we've never tracked down the source of this power. Instead, it relies entirely on the battery.
    Electrical tip #1. If you've just bought the bike, immediately check or switch to 9A+ batteries and make sure to use a proper charger that will stop sending power once the battery is fully charged. This will save further electrical problems down the road.
    Link learned the hard way that not just any back-alley mechanic can work on the intimacies of the CN electrical system, and after trial and error have found an excellent Ho Chi Minh City mechanic in the list below.
    Electrical tip #2. If you find your battery is dead or you need to push start the bike for any reason, turn on the key, pull in the clutch, drop the bike into 2nd or 3rd gear, then give it a good running start before releasing the clutch. As you hear the engine start to engage, pull the clutch back in and rev it up. Why not 1st gear? First is too low and you're more likely to kiss the handlebars with your face when you drop the clutch opposed to the low transition into 2nd or 3rd. This system should work well to push start any motorcycle.

Cam Chain Tensioner
   Little annoyances become big annoyances on motorcycle trips. If your bike has the familiar clicking noise coming from what seems like the engine. It's likely the cam chain asking for maintenance. Over time the cam chain will gain slack and need to be tightened again, or the slack will begin to cause this slapping or ticking noise.
    The annoying engine clicking noise is one of the most common problems that Suzuki GN125's develop. If you know how to deal with it, then it's not too bad! All part of Vietnam motorcycling.
Cam chain fix #1 is going to be using one of our recommended mechanics to manually adjust the chain tension, then have him explain to you in detail how to adjust it yourself in the future.
Cam chain fix #2 is going to be to purchase an automatic tension kit from the same reputable mechanic, and the problem will forever fix itself.
Cam chain fix #3 will be to buy a cam noise terminating kit to get rid of the sound. This last fix, however, is more like muting a problem, so you don't have to deal with it rather than actually fixing it. Expect to come home and see your bike leaving you one day if this is how you plan to deal with the problem.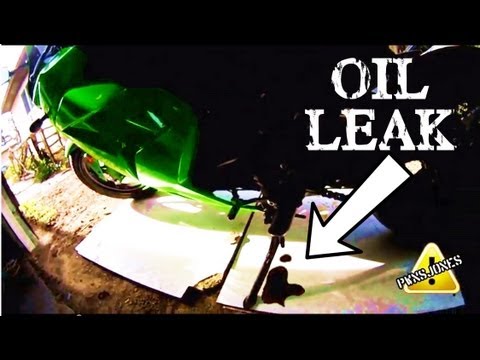 Oil Leaks!
    Typically an oil leak is a faulty seal, gasket or something loose. You'll need to make your personal diagnosis to see if the leak is getting bigger and requires a fix or if you can live with it. Hell, sometimes just tightening the bolts around the problem area (gently so as not to strip any aluminum) can solve the problem. If this doesn't fix it, continually pouring the cheapest oil you can buy into in the engine and watching it slowly chip away at your pocket money like the rest of the bikes problems are also a rational way to deal with it a leak.
CDI, or "IC" as the Vietnamese call it
    Generally referred to as the CDI, you might hear it referred to as "IC" by the Vietnamese. Your CDI (Capacitor Discharge Ignition) is used along with the battery to build up a quick charge then send it to your spark and start the motorcycle. If you're like Link and replaced the quality battery with a Chinese battery, you probably fried your CDI. Instead of saving yourself money on the battery, you now need to replace the battery and the CDI.
    Good luck finding a quality CDI for your GN125. However, if anyone can do it, our specialty mechanic below can probably do it. The drama of finding parts for a dying breed of GN's helped put it on The 40 best and worst motorcycles in Vietnam list.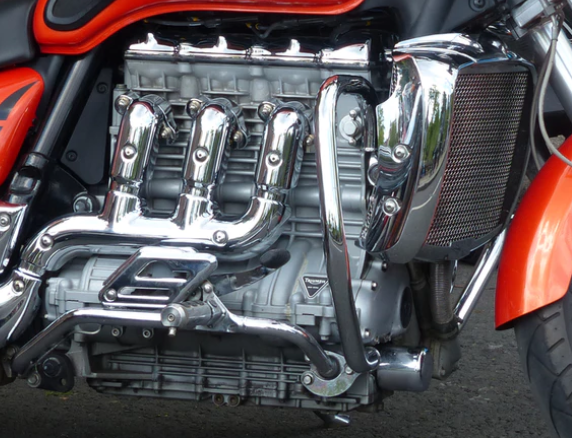 Increasing Your CC's

 
    Why ride a 125cc, when the same bike can magically become a 250cc? A common upgrade on motorbikes in Vietnam is to take the GN125 above its 125cc size up a level or two. Most mechanics can bore out the engine for you to a 250cc on the theory that the cylinder wall on the 125 is thicker than average. This is more wishful thinking than facts though, and if you're looking for more power, you're better off getting an upgrade kit.
    Other options include picking up an upgrade kit that consists of a cylinder head, piston, and camshaft. These kits can easily bring you up to 150cc for around 1.5million vnd. They are also less risky and 100% easier to reverse than boring out the engine hoping to double its size. If you're still thinking 250cc, remember that you need to adjust more than the bikes cylinder circumference. You'll still need to change the carb, air, CDI, some jetting, and on and on. The bikes probably already a money pit, no point and digging it any deeper.
   A simple fix that might give a touch more power and some piece of mind. Swap out the bikes crappy carb. If you can find a quality Honda Sonic 150 or Centa 150, replace it with one of those and you'll notice a big difference at a small price.
Mechanics, Parts, and Help
    Mr. Thanh in Go Vap district. He is an excellent source for parts.
   He's an excellent mechanic who's turned his home into a mechanic shop into the place to get work done on GN125's and other classic vintage bikes.
   Contact: 0938998148. It's easier to drop him messages on Facebook
   Address: 710/2 Phan Van Tri, Go Vap District
Mr. Hưng at 117/13 Bàn Cờ, D3.
A skillful mechanic with the GN, SYM Bonus, Honda CD125. He also takes customization jobs.

Final Thoughts From Link
"Despite all the headache and money spent, this motorbike is actually fun for those who love the classic look! Just be aware that it requires some pushing the motorbike around when it inevitably breaks down. After all, is this not the point of a classic old school motorbike? It is supposed to be an ongoing classic project!"
Check out our motorbike tips page for more great info on motorcycling Vietnam.