Reading Time:
33
minutes
Road trip in Himalayas / India by motorbike
Most people ride the Himalayas with a fully guided tour, and this is probably sensible. Traveling the Himalayas is not an entry-level motorbike journey. Vietnam in comparison allows easy entry for the casual driver to get started with a motorbike adventure with limited risks. The Himalayas are not …To list a few of the battles that await a Himalayan/Kashmir motorbike adventure:
Altitude sickness

Lack of mechanics

Terrible motorbikes

Extreme weather fluctuations

Lack of internet for foreigners

Narrow roads, big trucks and enormous cliff edges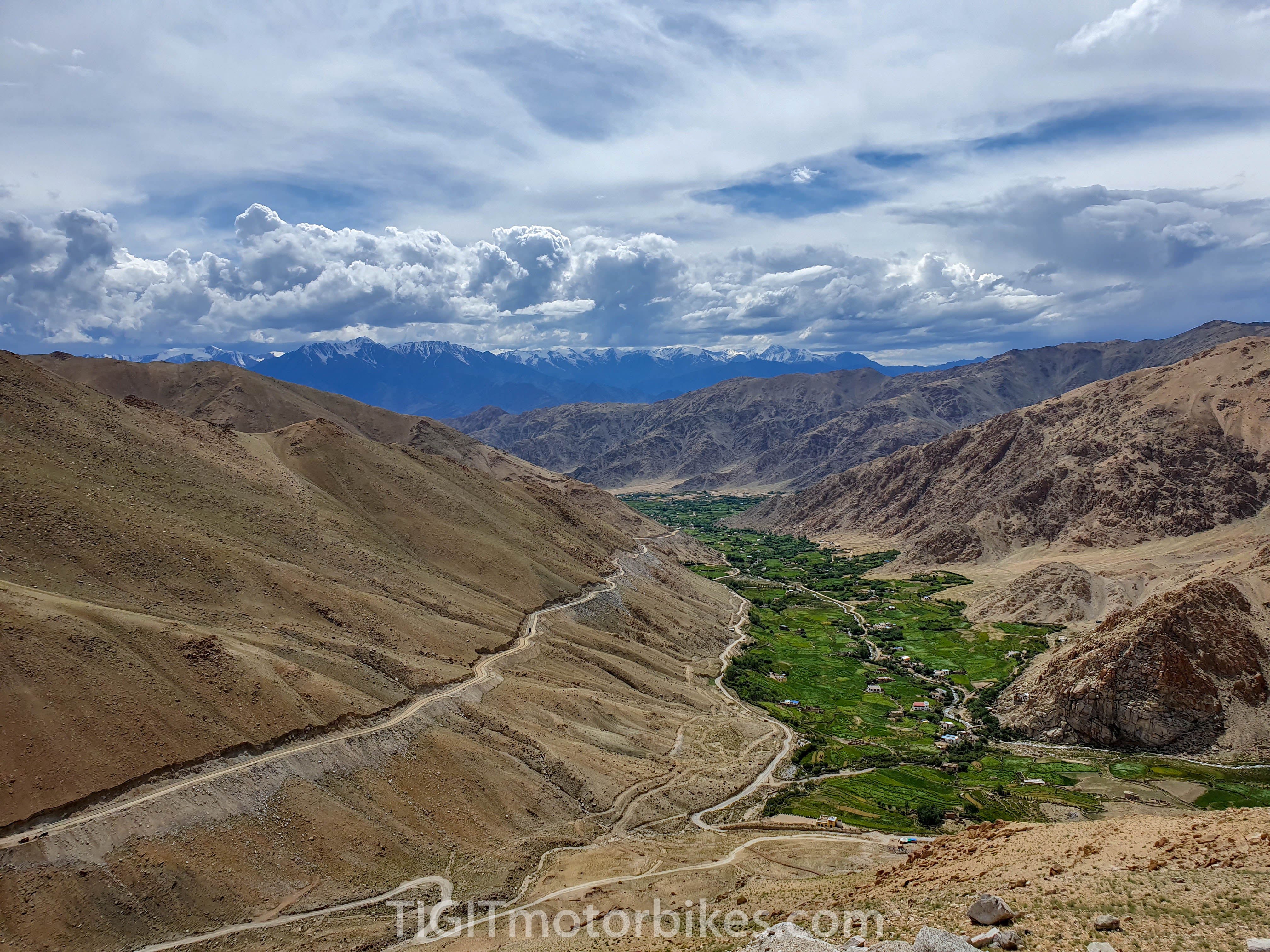 Who am I and why is this probably worth reading?
I run Tigit Motorbikes based in Vietnam. Once a year I have a group of "ADV Bros" that meet up in a new country to challenge ourselves and our motorbikes. We aim to push the boundaries and do what others can't do. No tour guides, ambitious route planning, a limited time table, and a positive attitude.
Our journeys can be replicated with the right mindset, and so I wish to share our experiences.
I am a South East Asia motorbike route expert, specifically Vietnam. This is a comparison between my once in a lifetime bucket list journeys and my 'local' excursions in Vietnam.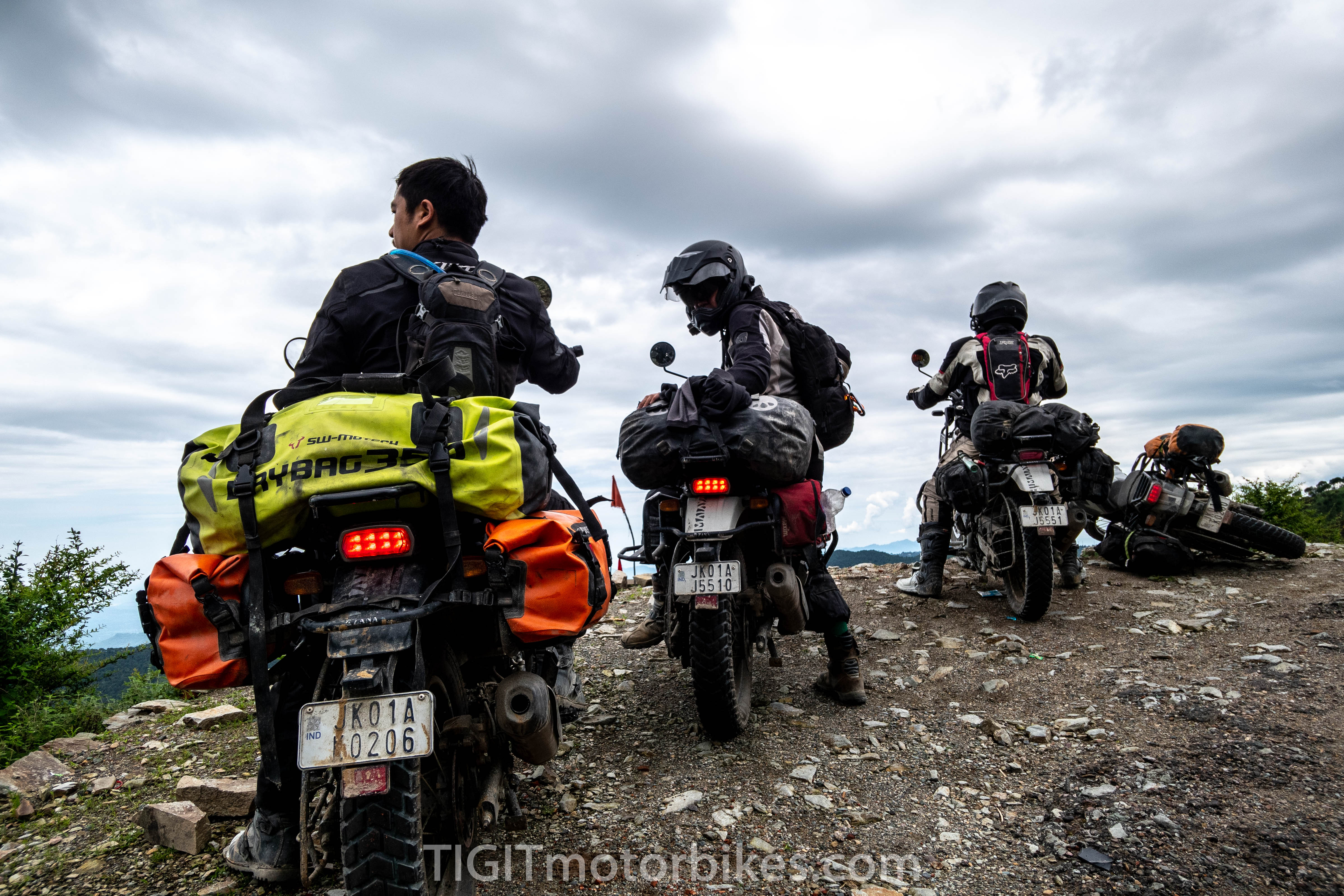 Comparing the beauty of Vietnam to the Himalayas 
One of the reasons we put our life on the line driving ridiculous and dangerous roads is to see stunning scenery that few people get to witness, or have the skills and vitality to witness! Nothing better than going somewhere that you know a few people have the balls to reach.
Both Vietnam and the Himalayas have jaw-dropping mountainous beauty that will have your mouth watering at the honour and privilege of being alive.
To compare, however, the Himalayas are a rugged high altitude beauty. Huge mountains capped with snow/glaciers that flow as far as the eye can see. The sides of the mountains are bare, sharp and lifeless. In the Himalayas, we see wide open valleys of nothingness that connect the mountains together. We also find ourselves on a road that has been dug into the side of a cliff with death-defying drops into a violent torrent of a river beneath. Both the valleys and sharp mountains are not "friendly" sites, but they are magnificent.
Vietnam, on the other hand, is one of the greenest places on earth. Life is everywhere and it is lush, vibrant and colourful. The mountains tend to be close quarters with gentle cliff edges of beauty but not terror. We don't get to see the end of the earth covered in mountains as far as the eye can see. But we get to see stunning valleys of greenery up close and personal. With one mild mountain meandering into the next for hours on end. The rivers are long, flowing, gentle and often turquoise. The roads glide gently up and down the terrain without much effort.

Hostile Himalayan mountains, or green and gentle Vietnam. Both are incredible experiences.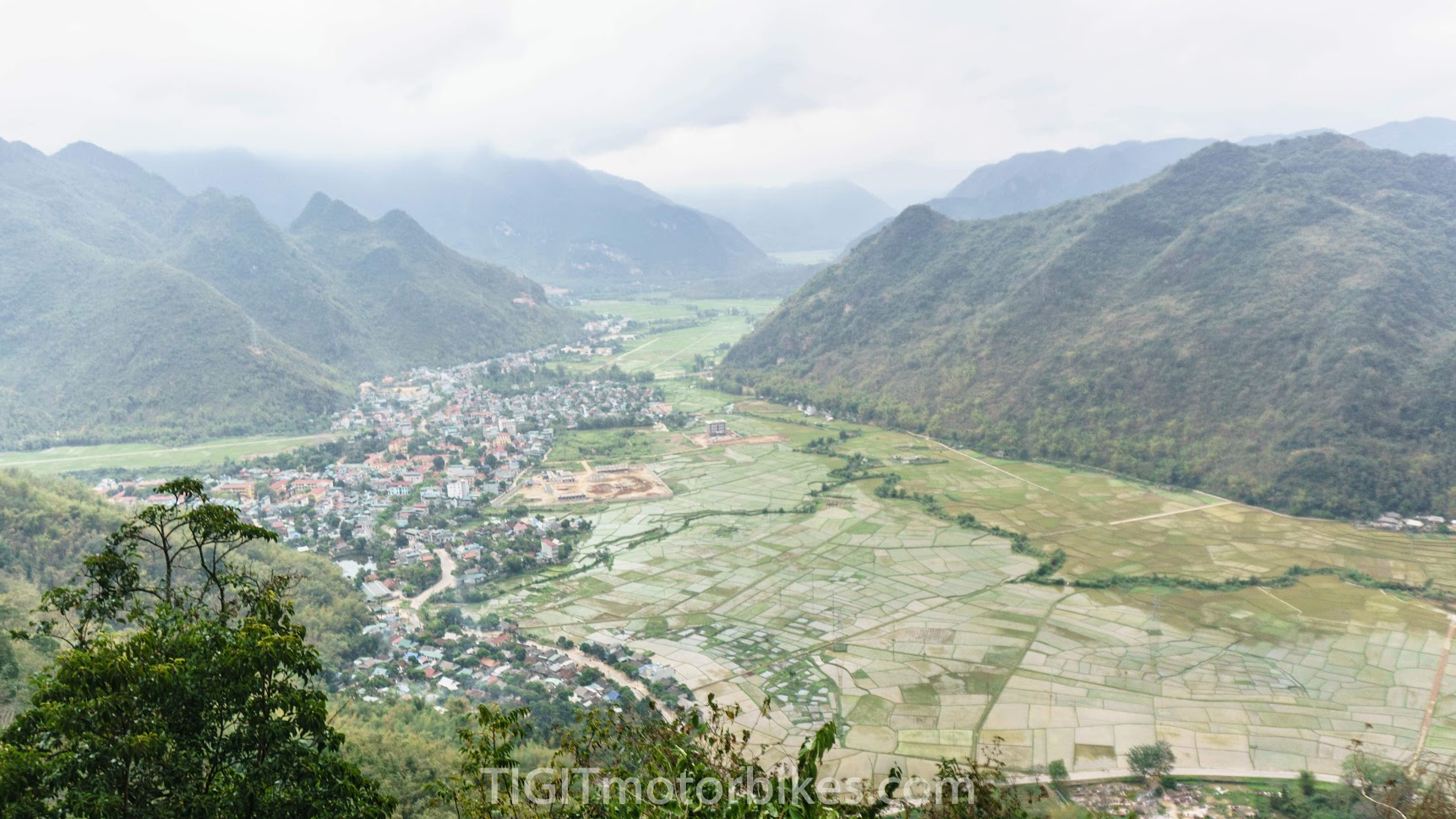 Route planning
The only part of route planning of Kashmir that can be considered easy is that there isn't a huge amount of roads to choose from! This is due to the mountainous territory and impossible terrain for building roads. Generally, if you want to get from A-B then there is only one option, and this option is likely to include both road, off-road and everything in the middle.
However, there are roads that will show up on maps as major highways, and in parts, these are considered some of the world's most dangerous roads. Cliff edges, clay driving, waterfalls in the middle of the road and the terrors of passing vehicles on narrow passes. Nothing is "technically" difficult in the Himalayas, but there are plenty of death-defying opportunities and scares to be had. It is worth researching ahead of time that you are not accidentally stumbling onto a road that is outside your safety comfort zone.
For the most part, if following main "known routes", there shouldn't be anything to scare the life out of you. Again, nothing is "technically challenging", so if you do find yourself on a cliff edge just remain calm and know that it will eventually connect to a town.
When route planning in the snowy months, roads will appear closed on Google Maps. When the time comes for your holiday, they may be open, so keep this in mind.
True off-roading is actually quite hard to find in the Himalayas, if the road exists on the map then it seems to have some regular ongoing maintenance. Gravel, large rocks and 'rivers' on the road are common, but there is no deep mud or challenging driving.
Comparing Himalayan route planning to Vietnam
Before Departure – Vietnam
Vietnam has two main resources, TigitMotorbikes.com, and Vietnamcoracle, Between these two websites, you should find all the information needed.
Planning the route is difficult as there are so many choices with no right or wrong answers.
South to North, North to South, Coastal or Mountain, Mekong or Ha Giang?
The options are limitless and like with a ski resort you could come back to Vietnam each year and do a completely different set of roads.
The information is plentiful, so much information that it is hard to choose. One thing is for sure though, every traveler must do the Ho Chi Minh road from Hoi An up to Phong Nha along the Laos border, this is a given.
Before Departure – Himalayas 
The internet is full of what is possible and not possible, usually based around the personal driving skill of the writer and the season. Finding the "truth" and what is right for you and your group is an uphill battle. GoogleMaps is live, and in the snowy season, passes will appear closed off and you can't build your route accurately. This led our mapper to a last-minute map take as the roads opened up across google before our departure date.
After Departure – Vietnam
Editing your route on the fly is easy. Internet from wifi to 3g is readily available. Googlemaps is easy to work with and the chances are high of meeting other random travelers on motorbikes who have an equal or better route choice than yours.
Easy bail outs or catch up opportunities using buses and trains. Vietnam is flexible to on the fly thinking.
After Departure – Himalayas
Mixing up your route after departure is difficult. Routes must be loaded onto maps.me due to a lack of internet and Googlemaps bad functionality with no internet.
It is possible to meet travelers on motorbikes, but most will be on quick guided motorbike tours or very leasurarly year long holidays with no plans.
Catching up on a time is difficult, there is no easy solution but to wake up early and get those KM in before breakfast!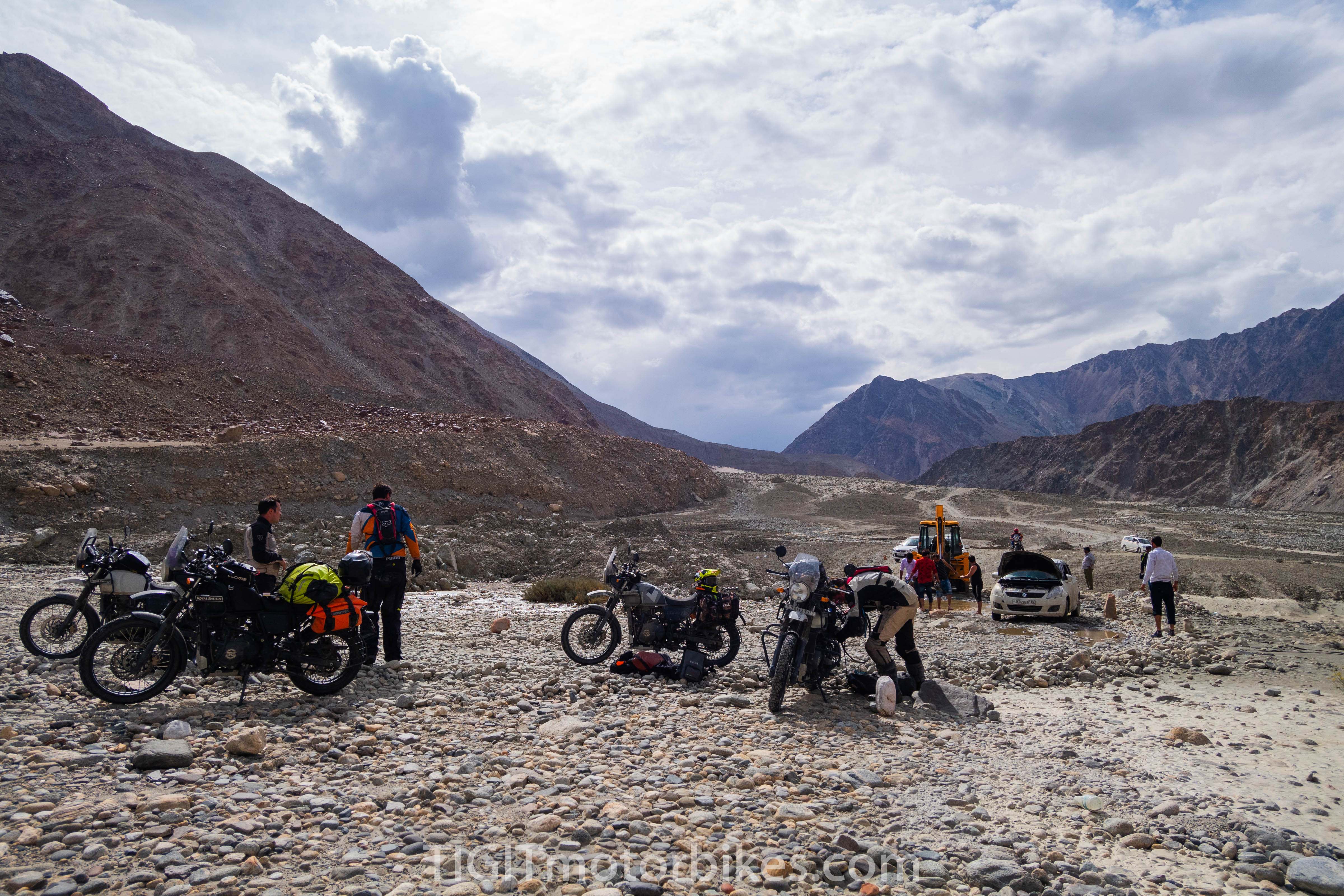 Considering the weather
Driving the Himalayas is a challenge when it comes to weather and gear. We chose August which is rainy season. Hot enough to avoid most of the snow, but with the compromise of expected rain. Motorbikes move quickly up and down mountains. With huge fluctuations in altitude come huge fluctuations in temperature. Pack for all weather from +20 degrees all the way down to -10.

The wide weather ranges is probably the primary reason for ridiculously overloaded motorbikes with far too much luggage. Too much luggage may look cool for the ADV instagram pictures, but in reality, is an ADV noob mistake and one you shouldn't fall into. Go out there and get the proper gear that keeps you warm and doesn't take up huge luggage space. We don't see high altitude climbers with 6 bags and 100kg of luggage, and neither should you. Motorbikes do not perform under load.
I always roll with knee pads and elbow pads and do not use motorbike gear with inbuilt armour. They are simply too hot and heavy and every journey I do (no matter the country) friends with armoured up clothing struggle with heat. Highly recommend the Forcefield Pro Tube, and then to mix and match clothes around the Pro-tubes that are specifically designed for high energy environments. Hiking gear, mountain climbing gear, bicycle gear.
With good packing, I can strip down to 1 layer for hot temperatures, and suit up to 4 layers within 5 minutes for the cold. This is much more flexible than pre-made armoured clothing.
For a 14 day journey my items included
3 x socks (two for driving, one for evening)
1 x ADV boots
1 x trainers (evening wear)
4 x boxers
1 x shorts (evening wear)
1 x thermal pants
1 x Fleeced trousers (backup cold wear / evening wear)
1 x thermal shirt
1 x rain pants
1 x ADV pants
3 x Motorbike shirts
1 x t-shirt (evening wear)
1 x Fleece (hoody) (evening wear)
1 x Gore Tex jacket
1 x Knee pads
1 x Elbow pads
2 x Motocross gloves (I needed something warmer, this was my downfall).
The above will weigh less than 20KG and easily fit into 2 small bags that can attach to a Royal Enfield Himalayan side rack, or any motorbike!
Fully suited up this will be 4 layers.
Bottom half in order
Thermal pants, fleeced trousers, rain pants, Adv pants
Top half in order
Thermal shirt, Motocross shirt, Fleeced hoody, Gore-Tex jacket.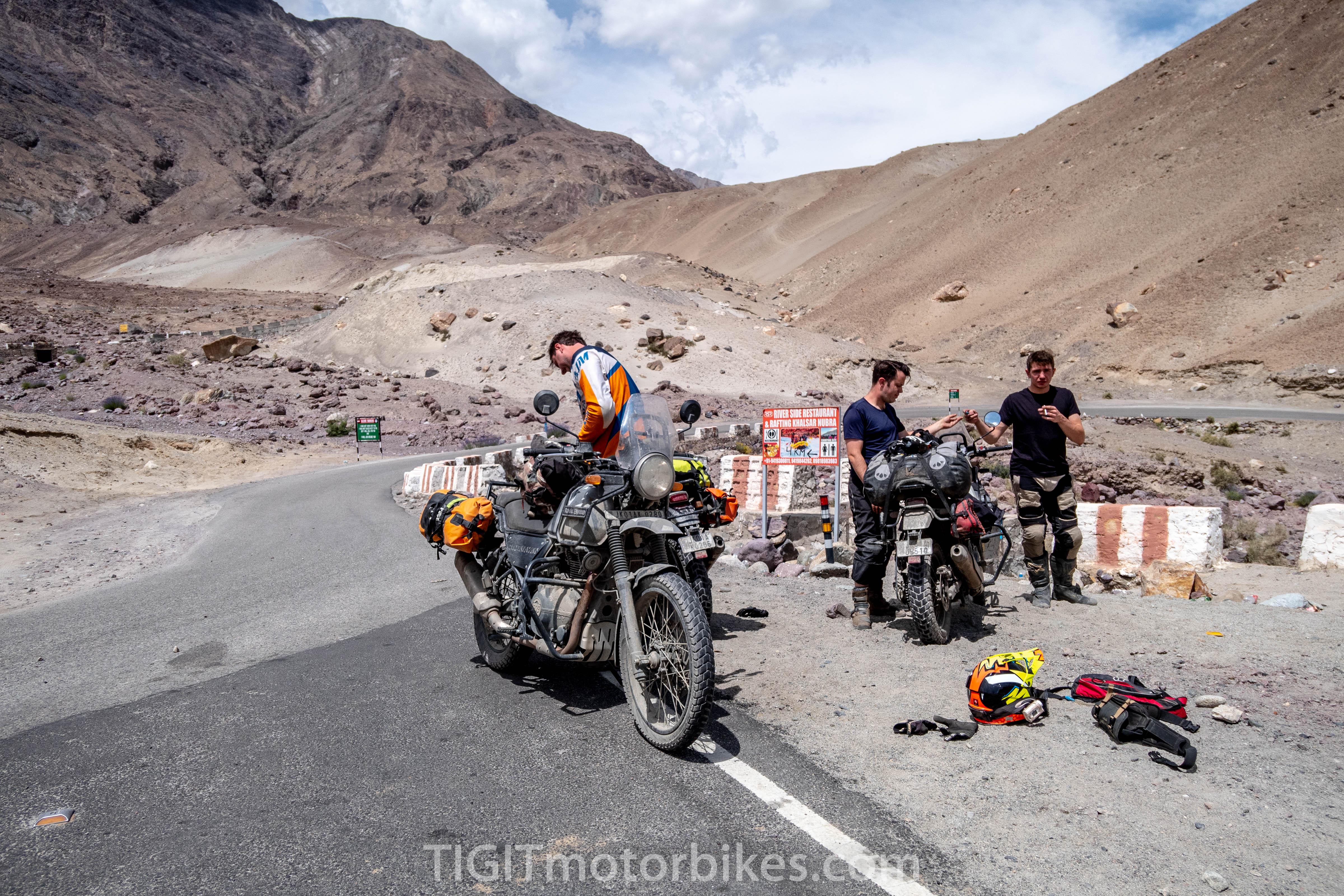 Planning for the Weather: The Himalayas vs Vietnam
Vietnam Weather
Vietnam may hit international headlines with Cyclone X/Y destroying a province, but in reality the weather is very mild and most of the news is fake news. Storms are wrapped up and dealt with quickly by locals and normal life resumes without drama. Most tourists wouldn't even notice that a village was flattened overnight. They'd ride right past it and read about it in the international news. Such is the nature of life here.
Apart from dramatic events, Vietnam has extremely hot temperatures and mild cold, with extremely rare episodes of snow in the highlands, nothing extreme though. However they are region based temperature changes and a researched traveler should be able to easily cope with both scenarios.
There are no conditions and no times of year that motorbiking Vietnam is not possible.
Himalayas Weather
There are times of the year that traveling Kashmir and the Himalayas are not possible. Research needs to be done and very careful planning needed to equip yourself with the correct clothes. Regardless of the time of year, you are likely to experience extremely cold temperatures. The weather in the Himalayas needs to be taken seriously. Plan accordingly and arrange your gear well in advance.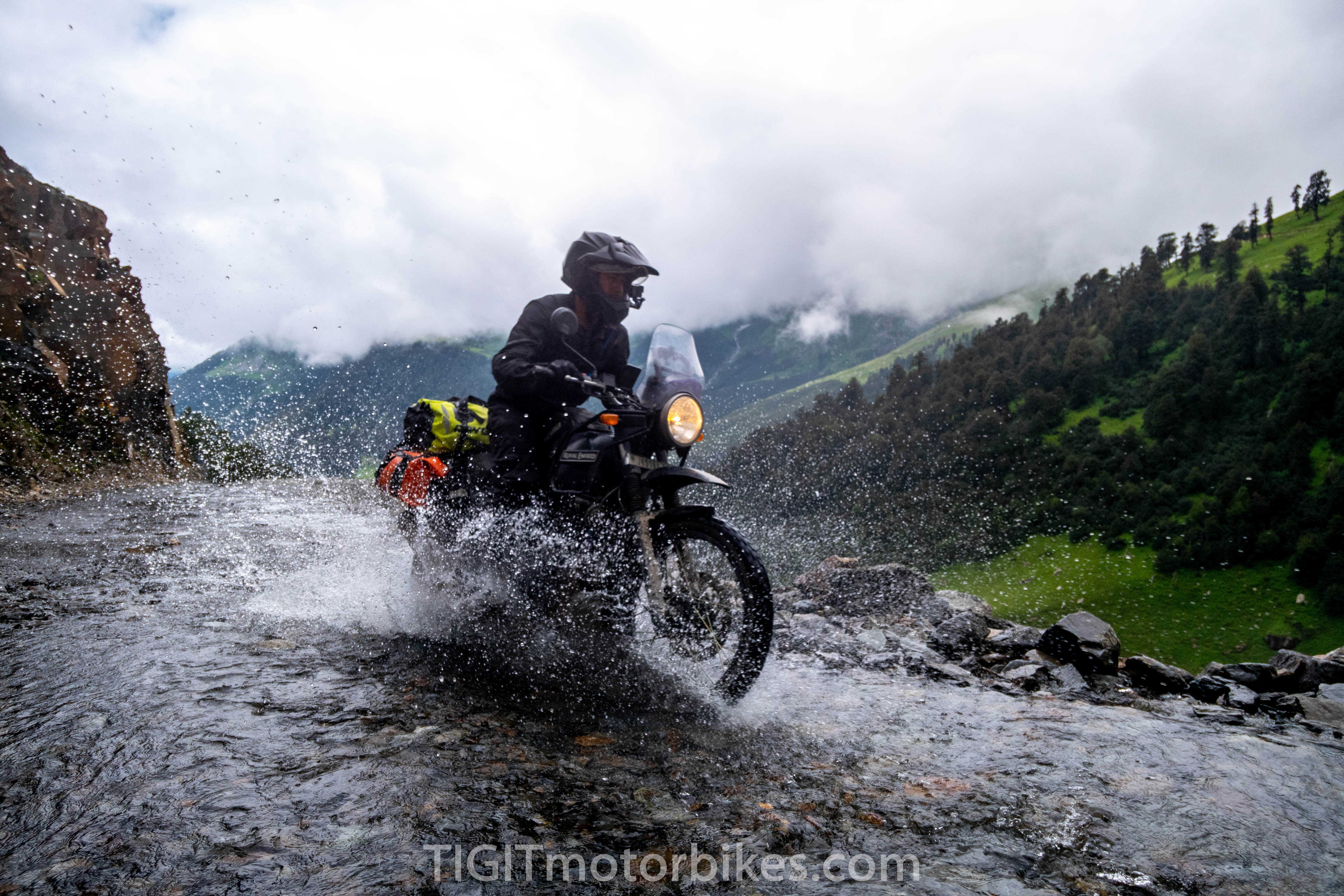 Considering the altitude
The biggest battle of driving the Himalayas is altitude sickness. Often ignored and forgotten by motorbike adventure enthusiasts is the speed at which a motorbike can climb a mountain. This is no hiking holiday with slow acclimatization techniques. It is possible to go from 2000m, right up to 5000m in half a day. This requires careful planning and consideration.
Most tours and motorbike rentals begin in Manali, which is actually a mistake. The high passes are nearby and this is a sure way to get incredibly sick. Generally people spend two or three days acclimatizing in the city before heading out. A waste of a holiday time in my opinion.
To get on with the job and straight onto a motorbike, start in Srinagar which gives a gradual and natural climb up the mountain passes.
Even with a 1599m high Srinagar start and one built in rest day in Kargil, our group struggled with the first 5000m high mountain pass, and the 3451m overnight stay in the city of Leh.
Altitude sickness pills are readily available across the Himalayas, make sure you have them prepared. Drink plenty of water and plan for the occasional rest day to acclimatize.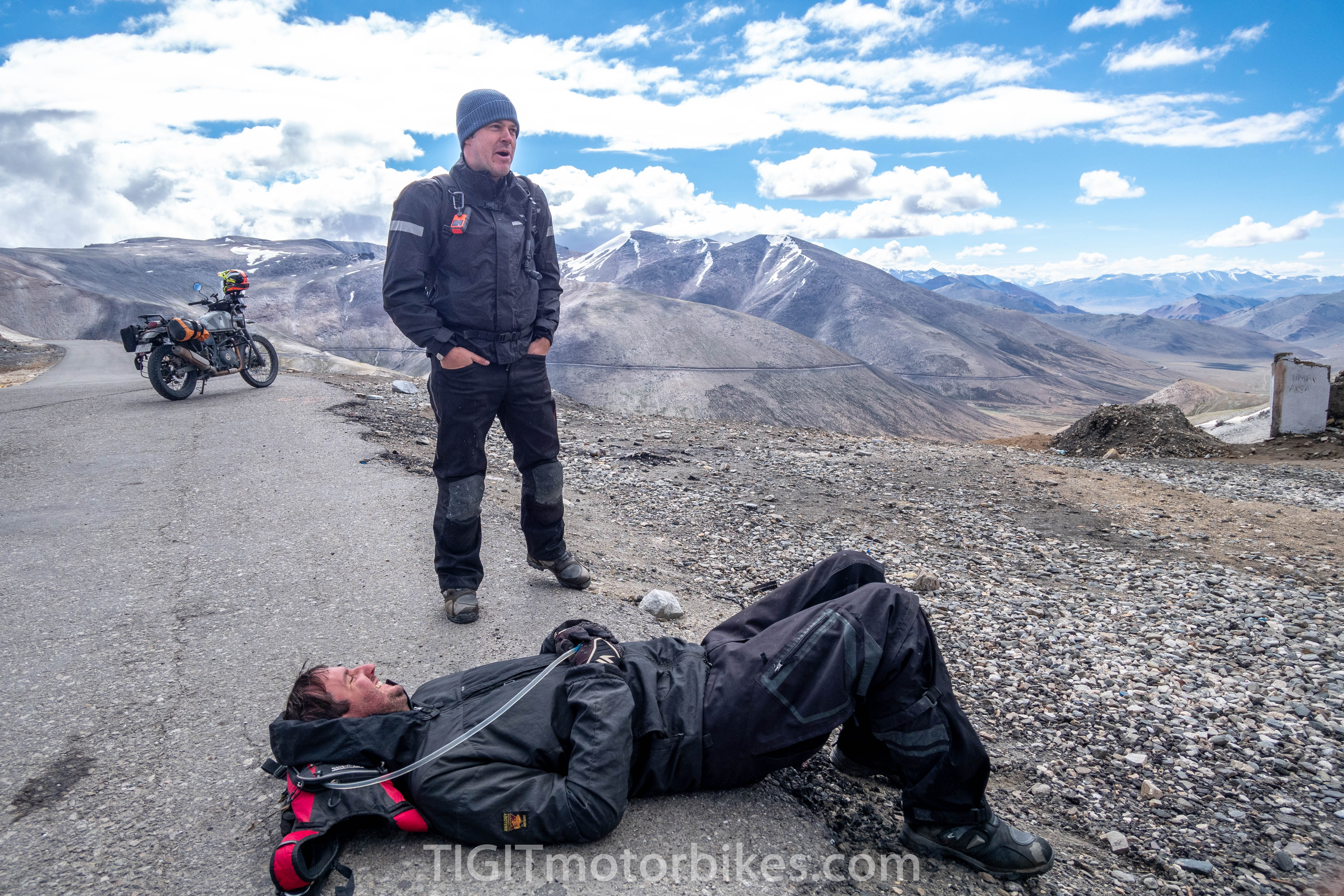 Motorbike rental options
In the Himalayas our options are mostly limited to Royal Enfield. 
Royal Enfield Himalayan
A 2018 release that looks cool and has a great 50/50 balance for road and off-road. On paper this is a great motorbike for the journey. Unfortunately it has proven to be unreliable, the brakes fail, the frame snaps and overall it is a low quality piece of garbage. However it is fun, and for most casual riders it will feel like a "real motorbike".
For seasoned adventure riders, this motorbike is a lumbering hindrance. 
Royal Enfield Bullet
I have not tried this motorbike, but it has a road seating position, but seems to be tried and tested as a suitable choice for the journey. The Himalayas has a lot of gravel offroad and really is suited for dual sport motorbikes and not road motorbikes. For some reason, there are no "true" dual sport motorbikes in the region.
Royal Enfield Classic
Road motorbike with horrifically bad suspension. Lack of power, but seems a common choice for the journey.
Here lies the problem with motorbikes and the Himalayas
There are no motorbikes available for experienced riders. All the above are useless motorbikes on a global level and for us, this created a huge dampener on the holiday. From pointless and unpredictable breakdowns to a lack of performance, this felt like riding motorbikes built and designed 30 years ago, and they are.
This a contradictory situation, as the Himalayas is a challenging adventure holiday suited for experienced motorcyclists, but we found ourselves on horrifically bad motorbikes. 
I feel sympathy for the motorbike rental companies, sending people out onto remote terrain where things are likely to go wrong. Companies are begging for experienced and able riders and terrified of the weak complaining millennial backpackers. Choices are limited and currently, there is no solution to this supply and demand issue.
If you drive these motorbikes properly, they will vibrate to pieces, they are not designed for proper riding, yet the people coming to the Himalayas tend to be "proper riders"  What a shame!
The holiday is reduced to plodding along at 20km/h or driving properly with your own arms vibrating off, kickstands falling off and engine bolts coming loose. In the end, it was a running joke of weird problems as we quickly trashed our less than 1-year-old, 10,000km hunks of garbage across rugged terrain.
Comparing Himalayan Motorbikes to Vietnam Motorbikes
Vietnam Motorbikes
I thought motorbike rental options were limited in Vietnam, that is until I went to the Himalayas. The options are actually opening up in Vietnam now, with companies like Tigit starting to rent motorbikes like the Honda CB 500x. Options are available in Vietnam, the problem is the price. Overall the quality and variety of motorbike rentals in Vietnam is acceptable and without tooting my own horn, I think Tigit is the emerging factor to this growing industry.
Himalayan motorbikes
If there is one thing I can say that was bad about our Himalayan adventure, it was the motorbikes. Not the rental companies fault, in fact, rental companies are loudly expressing their concerns across social media at this time. Royal Enfield models are out of date and terrible, I don't care if it is a Bullet, a Classic or a Himalayan. These motorbikes belong back in the stone ages and should not be on the road in 2019. A great shame, this epic trip could have been so much more with a proper motorbike.
There simply isn't any alternative and with the biggest regret, when I go back to the Himalayas for another adventure I will be forced onto the Royal Enfield Himalayan again. 
Mechanics in the Himalayas 
Royal Enfield has the market locked down when it comes to renting motorbikes or guided motorbike tours in the Himalayas. The motorbikes are famous for the job and have the classic look that many people desire.
When planning a holiday to the Himalayas we made the mistake of believing Royal Enfield had market domination in India and were common motorbikes that are easily fixable. We were wrong. Royal Enfield is a dying company and the locals are not using them anymore. The main motorbike of choice across the territory seems to be Honda scooters or Honda Hero 150 motorbikes. Not Royal Enfields.
We found that there were no mechanics through the region, and the few mechanics we found didn't have parts. Including inner-tubes. We struggled to locate replacement parts, which seems absurd.
When renting a motorbike, make sure you are provided with replacement parts and inner-tubes, here is a list of what we recommend.
1 x Clutch cable
1 x Accelerator cable
1 x Spark plug
1 x front and back brakes
2 x Back inner-tubes
1 x front inner-tube
Our rental company provided us with a puncture repair kit, but no inner-tubes. This was an oversight that caused us problems. Make sure you have inner-tubes.
Royal Enfield have service centres in Manali and Leh. They will eventually fix your motorbike (badly), but the service is slow and all-around pathetic.
It is worth noting that there appear to be hundreds of live and active tourist tours going on in the area for both locals and overseas travelers. Rumors are that tour companies are not friendly, but our experience was fine.
Mechanical knowledge is needed when traveling the Himalayas, as you are likely to face problems in remote terrain with little help. The rental company will expect you to be able to fix/change a flat tire.
In our 14 day stay, we needed to wave down two trucks to bail us out of sticky situations and get us back to a major town. This costs money and consumes time.
Comparing Himalayan Mechanics to Vietnam Mechanics
Vietnam Mechanics
Through the years I have become fond of Vietnamese mechanics. To the traveler or expat who doesn't know much about motorbikes or Vietnam, Vietnamese mechanics will appear useless and unprofessional. However, behind the scenes, these little run down looking mechanic shops tend to specialize in a given field, and knowing which field they specialize in is the key to a successful fix.
Vietnamese mechanics are definitely not Western-style professional and by the book. Corner cutting and bad habits exist throughout. Where Vietnamese mechanics really shine through is the speed. No matter how big the problem, it can be dealt with within 24 hours. The key is having the experience to test the fix and make sure it is acceptable.

Finally, Vietnamese mechanics are everywhere. Due to the ubiquity of motorbikes in Vietnam, it is difficult to find a 10 minute stretch of road without some sort of mechanic on it. This is one of the major contributing factors to the ease of accessibility to motorbiking Vietnam. You do not need any mechanical knowledge as the mechanics have your back.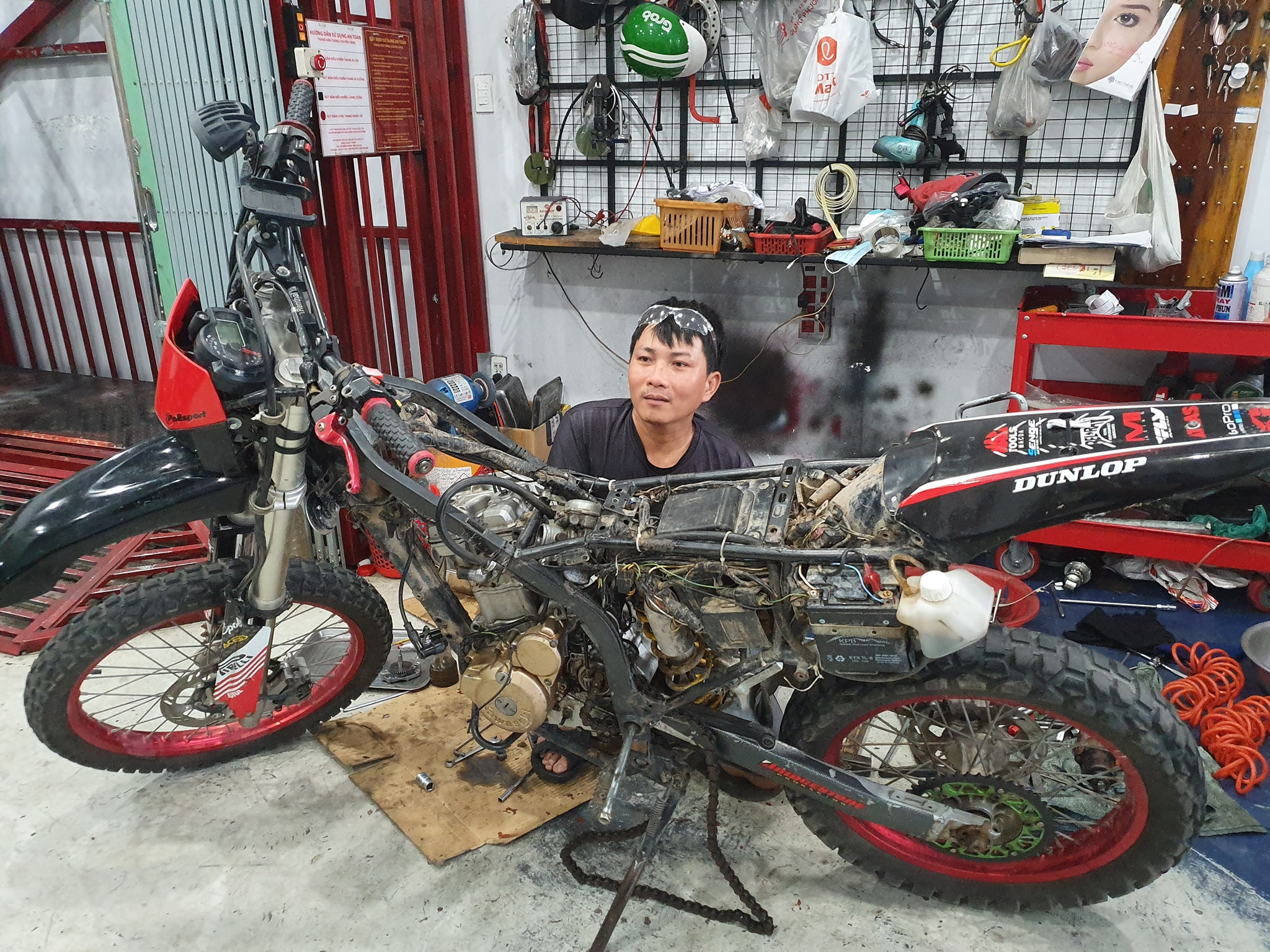 Himalayan mechanics
There aren't any. Even with our eyes peeled to the side of the road for mechanic signs, we simply couldn't find any. The few we did see, were closed or "out", or "not here". We found mechanics in the major cities and they were slow and useless.
On multiple occasions, it took a mechanic to do what I would consider a 5-minute job, over an hour. A total checklist of what I consider 30 minutes of work, took 4 hours. The efficiency, speed, and skill are the lowest that I have ever witnessed worldwide.
Combine this with the worst motorbikes in history, and we have an interesting situation!
I will never complain about a Vietnamese mechanic again.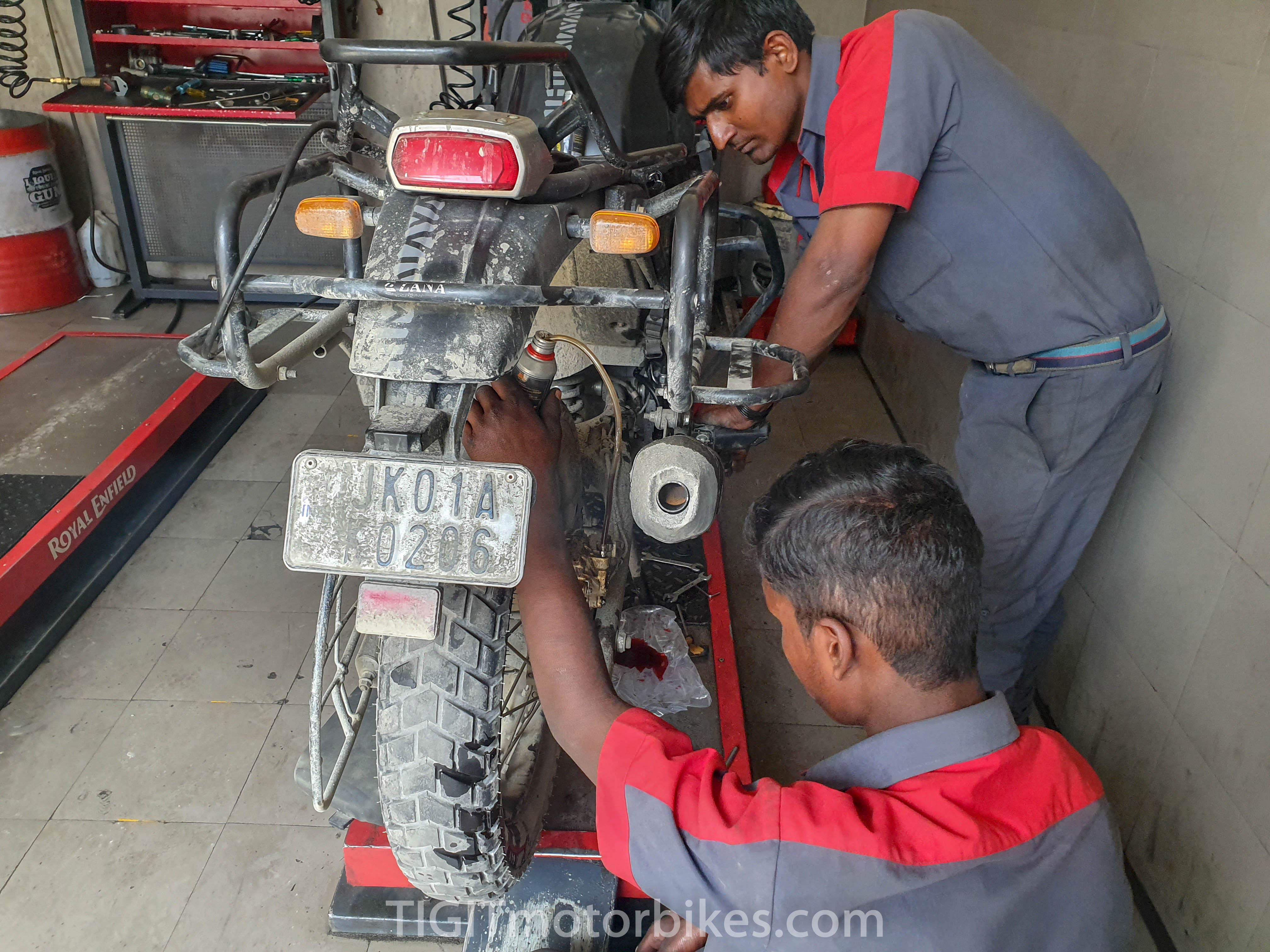 The People
Perhaps one of the most important aspects of any holiday is the local people and culture. The area of Kashmir and Jammu have the friendliest people on earth. Despite the political unrest at the time of our visit in Kashmir, the people were nothing but gentle, calm and extremely helpful. We felt safe and honoured to be traveling the region. They want tourists coming through and it showed through in every point of contact we had with locals. 
During our stay, Kashmir was on internet lockdown and gas lockdown. We stupidly ignored all advice and rolled on into the region with no gas. Locals saved us once by giving us gas for free (wouldn't take money) in the middle of nowhere, despite a regional gas shortage.
When we finally completely ran out of gas, the Indian army bailed us out and allowed us to use an army station. How nice!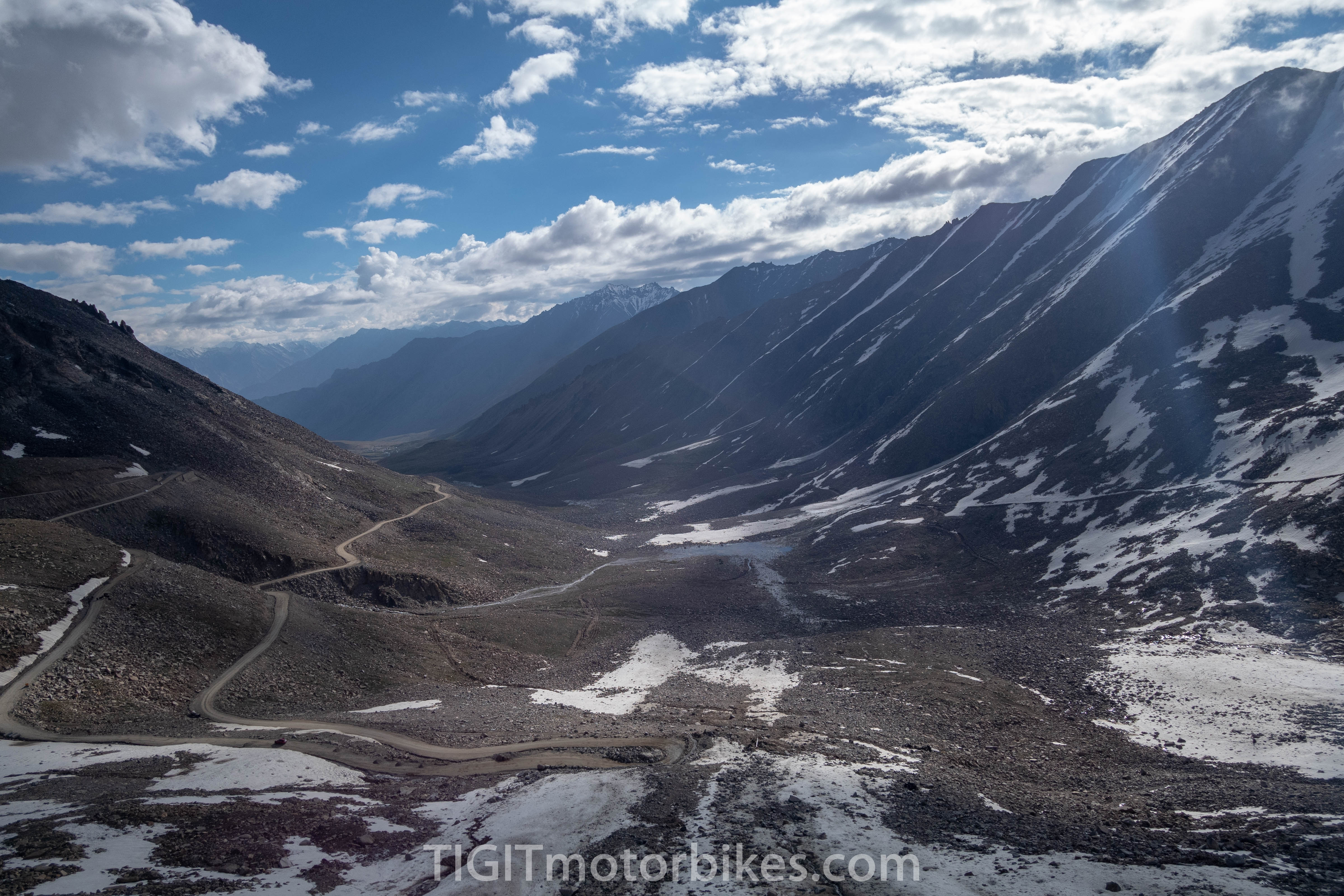 Srinagar is one of the most heavily militarized places on earth and during our stay, it was labelled as a 'war zone'. The Indian army was present en mass both at our arrival and departure times. They are mostly there to control Kashmir people and defend from Pakistan in a controversial ongoing war. Checkpoints were regular through the entire region.
Although regular checkpoints are annoying for travelers, the Indian army were friendly, polite and mostly efficient. They were there trying to hold onto the region among tense times, and in that process, they want to know where everyone is, including tourists. In a potentially hostile environment, I felt grateful to know the army had a least some knowledge of where we are at all times. 
Tourists are just passing through, and this seems to be understood by both sides of the argument. Neither side asked us for opinions, threatened us or treated us badly. They were simply smiling at the concept of random white people driving through a war zone despite all the media attention at the time.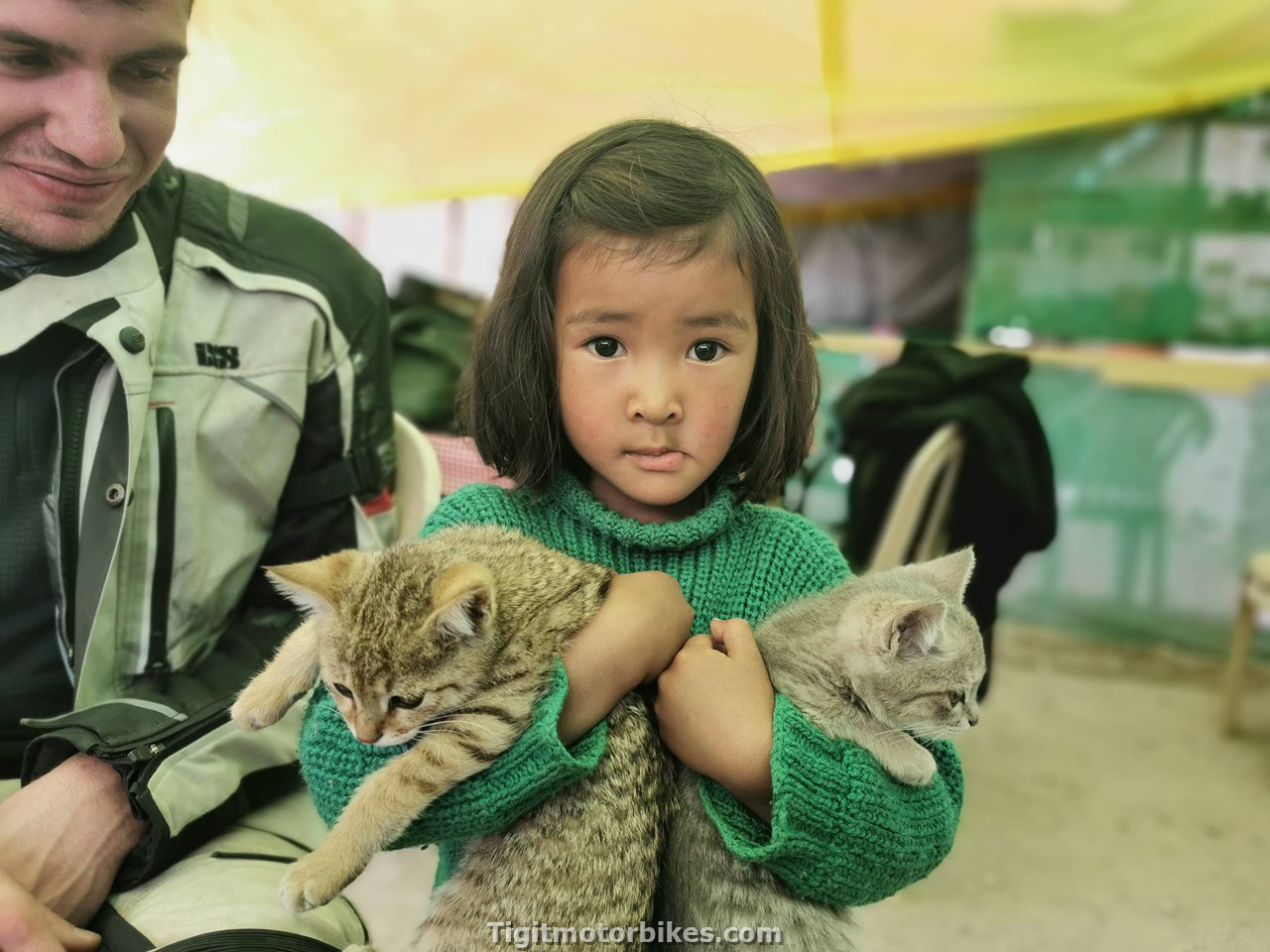 Near to the end of our trip, we took a short ride through the Northern part of India before it connects to Kashmir. The areas were busy, the people noisier and the standard stereotype of 'dirty' India became apparent. Although it was still friendly enough, there was a clear culture change from Kashmir to India. We even got our bungees and maintenance bag stolen during our short stay in India.
Kashmir has the friendliest people on earth, and a holiday to this region for the people alone, is worth it. I hope they sort out their struggles with India, Pakistan and China!
Ignore the news, book the flight and enjoy your stay. The political situation can't be worse than when we were there, and we felt safe and protected by both the Indians and the Khashmirians.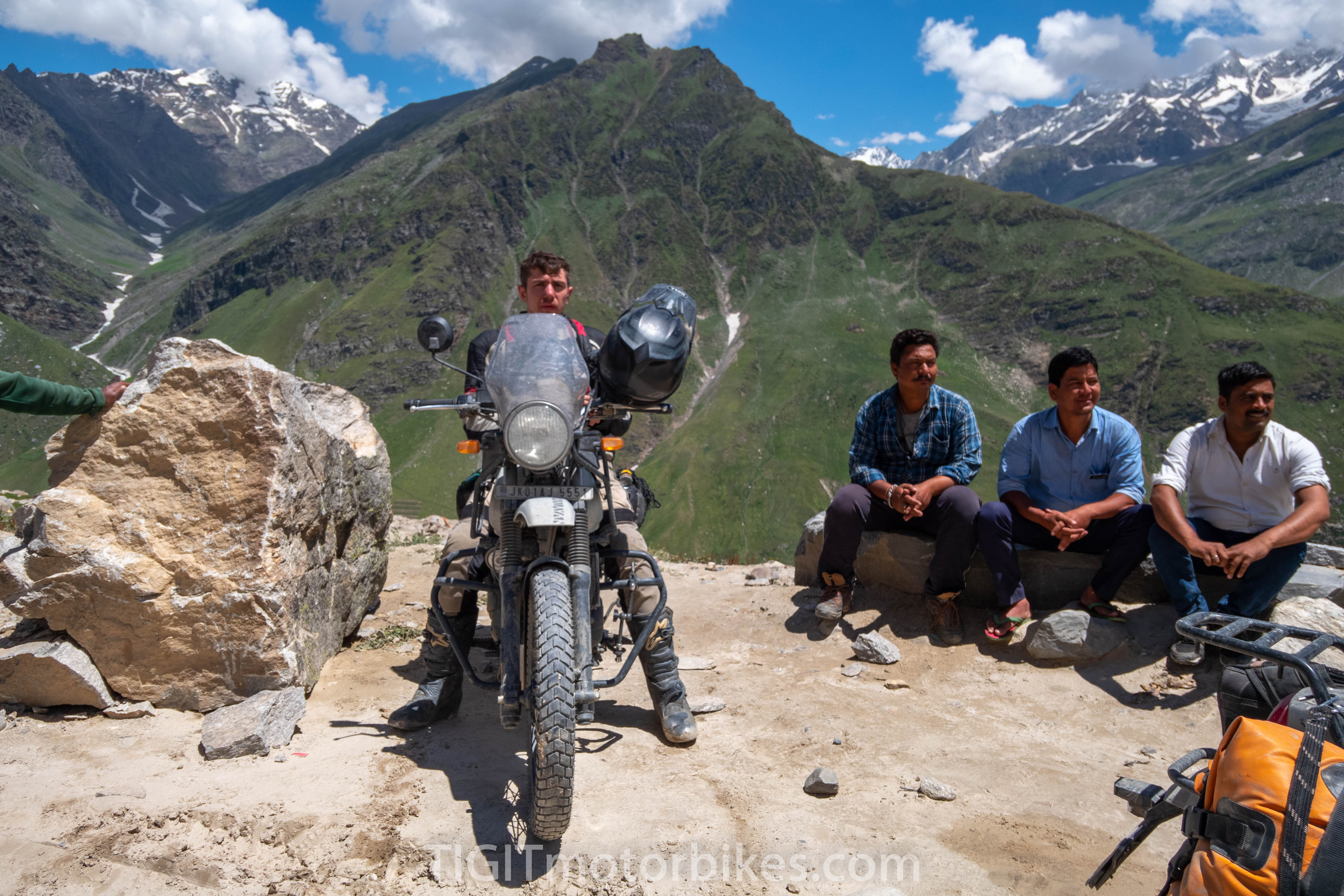 Comparing the Kashmir to the Vietnamese
Vietnamese People
Confident, loud and very friendly. Vietnamese people will have you in a party in no time. It is difficult to avoid alcohol and you will be approached and asked thousands of questions.
Where are you from? Do you like my country? How tall are you?

The Vietnamese are outgoing and noisy extroverts. Love it or hate it, this country is not quiet!
Kashmir People
Gentle, kind and quiet. Arriving in Kashmir is like arriving in any normal country. You are just another normal white guy going about your holiday. People don't approach you, they don't look at you, and they don't really treat you any differently on the surface.

However, once in a quiet zone, a place of comfort, a Kashmir person will spark up a conversation, very politely and very delicately. 
There won't be a party, there won't be drugs and there won't be alcohol. But they are curious about your travels and they want to make sure your stay is as comfortable and convenient as possible.
On a side note, I think the Kashmir people have an 'English' sense of humour which I found enjoyable. It is nice being able to speak in my native colloquial manner and have some banter; something that can't be done easily in Vietnam.
The food and beer
A disclaimer that I eat to live, not live to eat. I am the least adventurous eater in the world!
Food in Kashmir and India is what I would consider "safe". There are no "out there" foods, everything is vegetable, chicken or lamb. From this perspective, I felt comfortable ordering any random item on a menu and to just enjoy it. I thoroughly enjoyed this experience and for me, the food was excellent and a lot of weight was lost due to a lack of beer combined with a rice and vegetable diet.
Pizzas were creative and when these pop up on a menu, it's a good chance to get some Western-style food under your belt before heading out into no man's land where choice was at a minimum.
Both food and water were readily accessible through the region, with both restaurants and small convenience stores located on the side of the road. Even at the top of mountain passes, there was usually some sort of food available, a "you made it coffee shop". This includes passes that are not famous or commonly driven by tourists.
For breakfast in Kashmir, the bread omelette is the quick and common choice.
Beer was an issue as it is illegal in Kashmir. Some places do stock it, but overall it's a lottery on if beer can be found.
The beer 'KingFisher' seems to be the most common and it is disgusting.

A lack of beer was definitely a dampener on the celebrations of completing a long ride, but we made it through.
Other drugs and coping methods were also difficult to find in Kashmir. It is interesting to see a place controlled by religion with a strong anti-drug and anti-alcohol behaviours. People are relaxed and quiet, and I wonder if this lack of bodily substance abuse is a part of the reason for the friendliest people on earth. They do seem bored though!
Comparing Himalayan food to Vietnamese food
Vietnamese Food
Famous around the world and readily available in all parts of Vietnam, local food is for sale no matter where you are in the country. Traveling Vietnam is fairly easy in terms of food and even finding "safe" food options for the unadventurous. However, Vietnam also has a lot of "out there" foods, and when you find yourself in a place with no English and a menu that you don't understand, This can make things quite challenging. You never really know what you are eating in Vietnam, it could literally be anything.
Kashmir food
Simple and safe, you can't go wrong and you are not eating any creepy crawlies or pig intestines. Pizza's are amazing, but I will say that over time the food got boring. Breakfast seems to be the same as lunch which seems to be the same as dinner. Variation is not a strong point here.
When Western food shows up on menus, they make excellent copies and these can randomly appear way out into the mountains.

I tried some new and interesting dishes here, and I am grateful for that.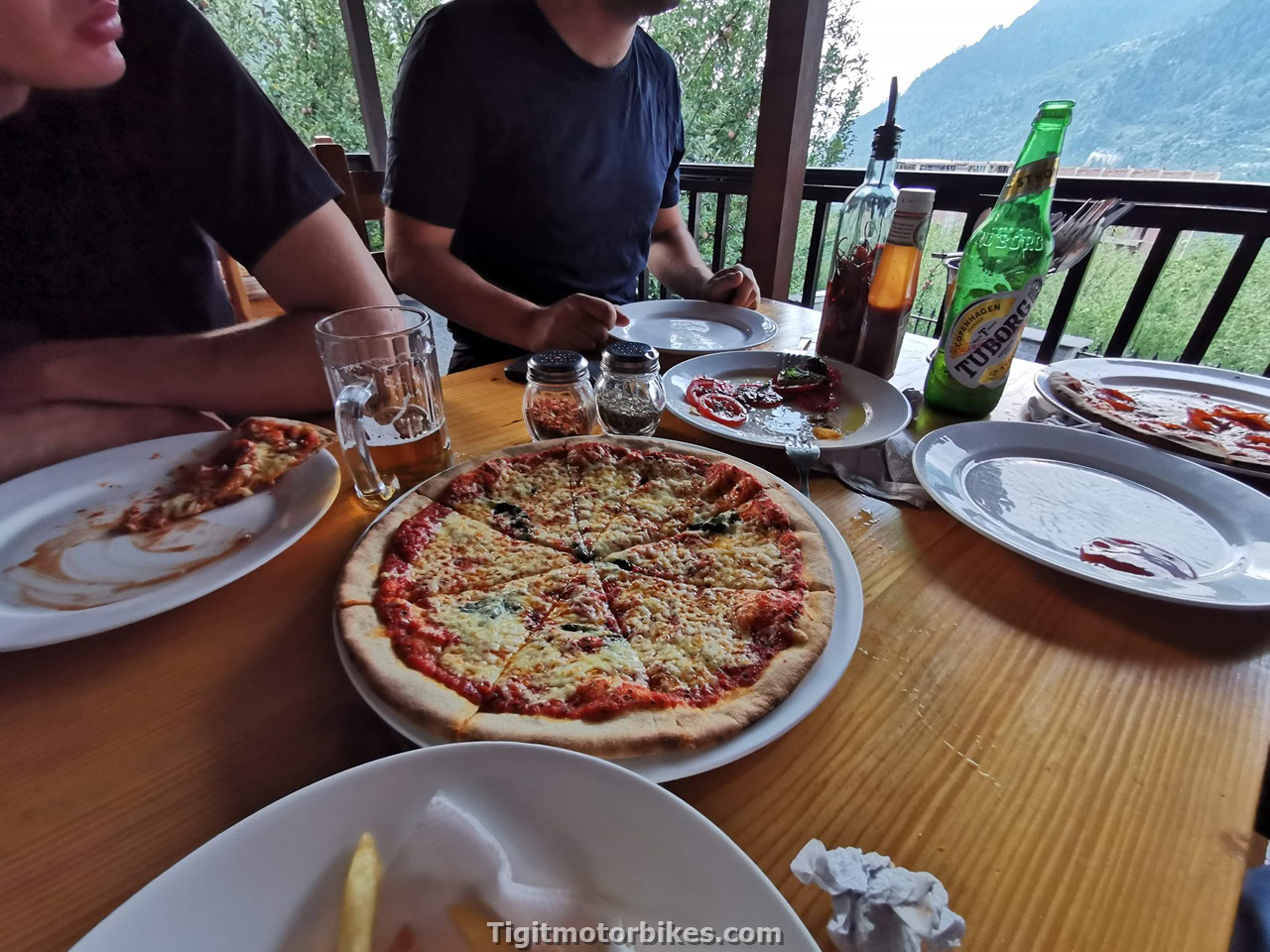 Hotels in the Himalayas
By and large, hotels were grotty and overpriced. The average room is between $30-50 and for that money, you are getting very little. Paying a premium for the remote countryside I suppose, but our group was shocked at the prices of run-down disgusting hotels.
It became an ongoing running joke that we are looking for a hotel called "Hotel Wifi and soft mattress".
Our checklist became:
Do you have wifi?

Do you have a soft mattress?

Do you have hot water?

Do you have beer?
If we could get just one of these items, then it was considered a success!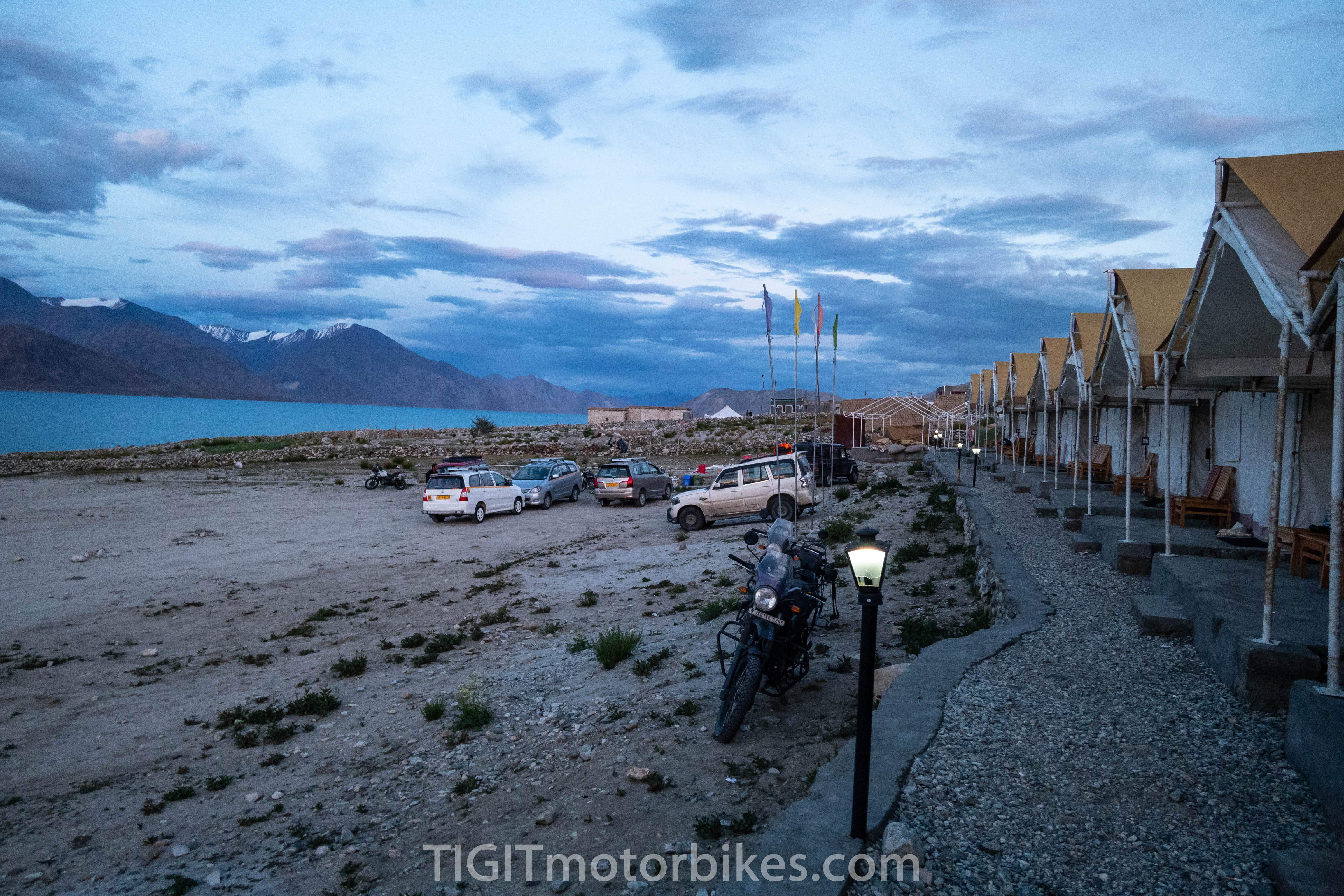 No internet/3g to look at reviews meant that we were relying on research done before the holiday. Hotels that did have Wifi only had Wifi strong enough for chat apps. It was difficult to research hotels on the fly.
Shopping blind, it became a daily event that consumed between 30 minutes to 2 hours trying to find a place to sleep.
In some locations, it turned an easy day of driving, into a difficult and stressful day as we couldn't find anywhere comfortable.
We were privileged Westerners here for sure, but a good night's rest and beer is an important part of any adventure holiday. The hunt was worth it to us, the quality was low enough that we did our best on shopping around for a good night's sleep.
After around day four, we accepted that the major towns we needed to go upmarket for life conveniences and we were spending $100-150 on hotels where we could. We were literally cheering when we found a hotel with basic life comforts, even if it made $100 of budget damages. This absurd indulgence became a much needed 'luxury' before heading back out into the trenches.
Hotels are not cheap and this needs budgeting into a holiday in the Himalayas.
Our main regret was not doing advanced research into homestays, we felt that the hotels were so bad, that we might have well spent the night with a local. However, with hotels being so bad, we were fearful of the condition of a locals house. No prior research could mean a location with no electricity, no running water, and no toilet. Unfortunately, one night did land us in such a place and this turned into an unfortunate night to forget.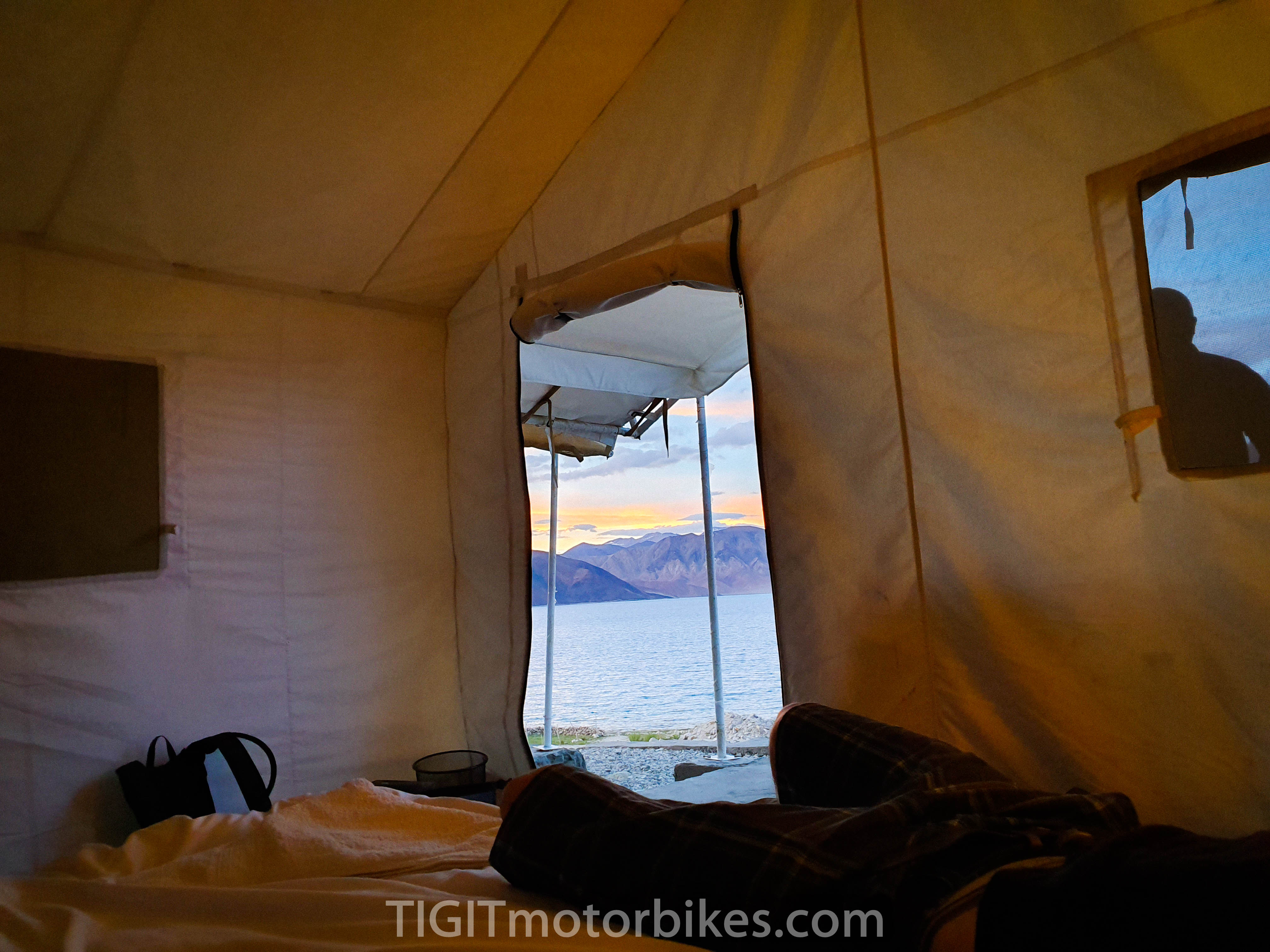 Comparing Himalayan hotels to Vietnamese Vietnamese hotels
Vietnamese hotels
Vietnamese hotels are everywhere. $10-15 will get you a bed and usually hot and cold water.
$50 will get you something nice with some sort of proper breakfast,
$100 will get you something very nice with a huge buffet breakfast.
Kashmir hotels
Kashmir hotels and accommodation are also everywhere. However, we start at $30-50 which gets you nothing. A rock hard mattress and maybe hot water.
Pricing that makes no sense, probably based around remoteness. Limited choices with such a location creating terrible monopolies for hotels best described as a "dump".
$100-150 will get you a "nice hotel", but it still isn't nice.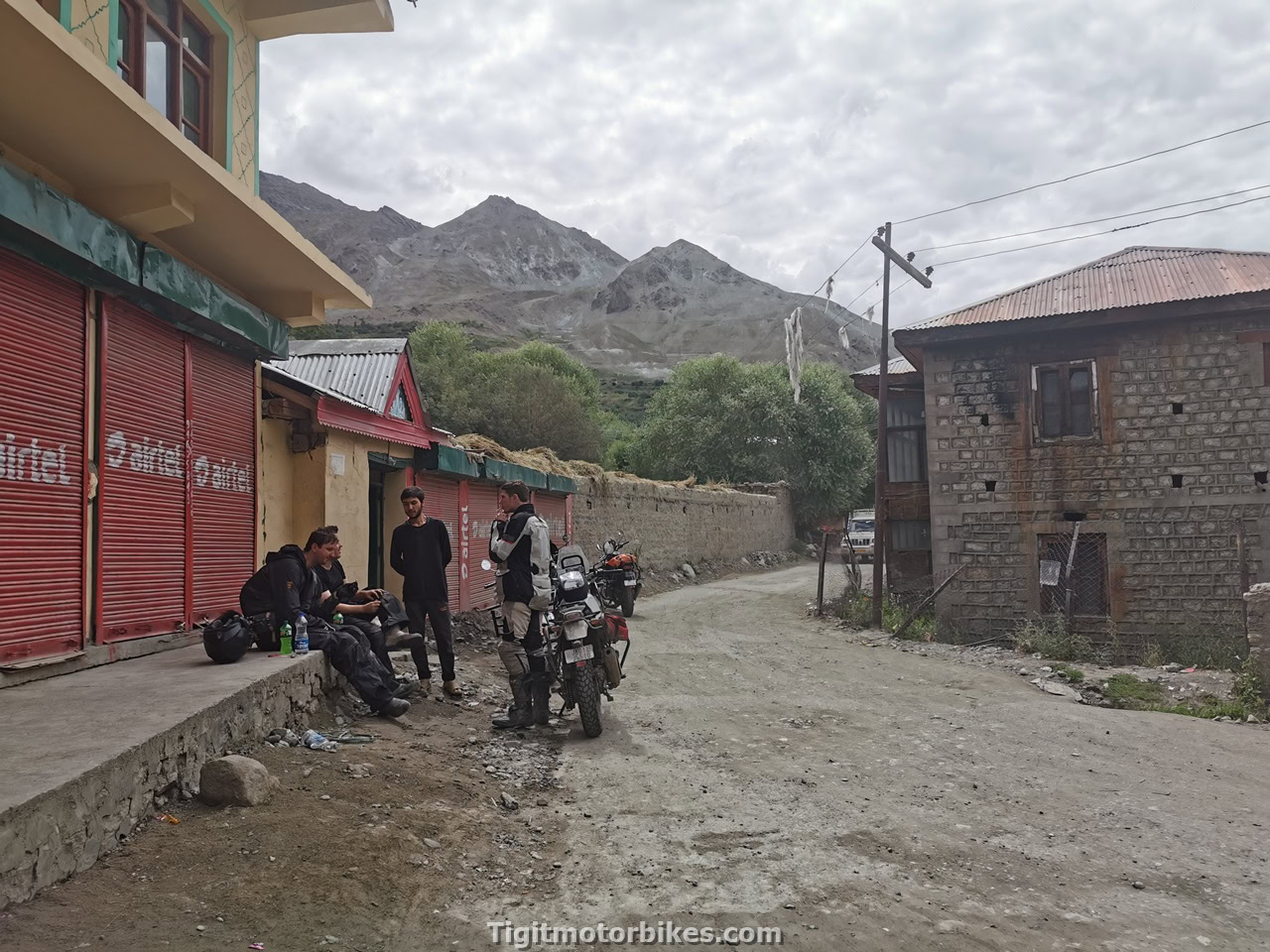 The internet and 3G
It is currently not possible for tourists to obtain a sim card and internet in Kashmir. Sim cards outside of Kashmir will work in India locations, but once back in Kashmir you are back to no internet.
Sim cards are locked to regions that most locals struggle to understand. A foreigner will never understand.
We offered up to $100 to try and buy a sim card from a random local. For whatever reason, they are not prepared to hand over their precious sim cards and there is basically no way to get 3g on this journey.
Most hotels have Wifi, but it doesn't work properly. Limited to chat apps and basic slow research. Internet was inadequate throughout our Himalayan journey.
Planning this holiday and being stubborn I could not believe that it would be impossible to obtain internet and put it down to online fear-mongering and fake news. However, reality hit after day two that it really was impossible to get private and reliable internet.
We had 4 day stretches of no internet at all. Arguably there was high political tension in the region, but the point is that this holiday should be planned with the concept of going completely off the grid.
We had our routes nailed on Maps.me beforehand (Google maps does not work properly offline), so make sure maps.me is set up and good to go. Our research was mostly solid prior to departure, but the lack of internet does make life difficult. Finding hotels, restaurants, and other Western conveniences is a surprising battle with no internet.
Loved ones panicked as we disappeared off into Srinagar's war zone with complete communications lockdown. Our backup GPS phone was also blocked (amazingly) and it became obvious that if a government wants to remove communication from a region, then they can. Consider warning your family before you disappear into the mountains and off the grid.
Comparing Internet: 3G in the Himalayas & Vietnamese 3G Internet 
Vietnam internet
Sim cards and internet can quickly be picked up at the airport. Packages are designed for tourists with basically 'plug and play' functionality. 3g/4g is countrywide and there are few zones with poor to no signal.
Virtually every hotel, restaurant, coffee shop in the country will have free wifi. Internet in Vietnam is amazing and beating most countries worldwide.
Himalayan internet and 3G
Sim cards and 3g is not possible for tourists. I am told coverage is weak across the area even for locals.
Hotels sometimes don't have wifi, and even if they do it hardly works. Restaurants don't have wifi and the internet seems to be a sacred resource that doesn't want to be shared.
Perhaps they think the internet might run out ?
Permits, police and army in Kashmir
Srinagar and Kashmir despite the remoteness is one of the most heavily militarized zones in the world. This was noticeable upon landing in Srinagar with armed Indian army covering every single mountain corner way out into the countryside and beyond. The military presence is intimidating at first, but you get used to it. There are regular checkpoints through the region that require you to present your passport, driving license and usually some sort of description about where you are going. They take between 10 and 30 minutes depending on the efficiency of the outpost. It does get repetitive, but we were travelling at particularly tense times and it is good know that the Indian army roughly knows where you are.
The more frustrating limiting factor is the permits that need to be obtained for random mountain passes. Information was hard to find and we found ourselves getting rejected from a pass through not having a permit. A simple failure in research on our front, but it is not transparent enough for tourists and the consequences for not having one are drastic. Sending you all the way down the mountain and back to the tourist base to obtain a permit. Basically, it ruins the day through a simple mistake. There were around two occasions we found ourselves randomly paying for permits on the side of the road. Most likely fake permits that did nothing, but there isn't any transparency on this situation.
There are rumored mafia problems in Leh, where a local mafia is stopping all non Leh vehicles from entering the Khardungla pass. They will take your vehicle off you, and force you to rent a local one. This is their attempt to boost local motorbike and taxi rentals within the city. We left at 5am to avoid the mafia post and this seemed to work. For the tourist, this adds a scare factor and grey area to the holiday and all they are doing is damaging their own image and reputation and detracting people from coming to the area. Ironically, less than 15 minutes up the road from the mafia check point, is a real and legit army check point that we blasted through without stopping. We were terrified of getting our motorbikes taken by local mafia. Advice to the Leh army, if you want tourists to take your checkpoints seriously, then get rid of the mafia ones first.
Comparing police and army in Himalayas to Vietnam
Vietnam police and army
A tourist won't have any interaction with the Vietnamese army, but there is a reasonable chance of police interaction. Police presence is around in Vietnam and there are chances the local police will stop a foreigner on a motorbike for traffic violations or no driving license. This is fine, and a simple $10-50 bribe will get you through. If playing by the rules and you have a license + international drivers permit, then the police having nothing on you.
In crash and crisis situations, the Vietnamese police are there to help you. Overall as a company doing business in Vietnam, we have mostly positive experiences dealing with them.
Kashmir police and army
Regular checkpoints, weird and random permits. An area of unrest and tension between Kashmir, Pakistan, India and China. I fully understand the need for the regular checkpoints and a constant watchful eye on where everyone is. However, there is no getting away from the inconvenience of it all. Having to have your passport in a ready position at all times, make sure it doesn't get wet out their on this adventure holiday.
Everyone was polite and friendly though, its just that there is so much of it. There doesn't appear to be any link or communication between the checkpoints, I am not sure why they can't forward details on and just have the tourist "sign in" at each post. The checkpoints don't even have consistency on the documents and information they require. Some require literal essays and stories about your travels, and some just want a bike number plate.
I am sure this system can be standardized and optimized for efficiency. At the moment it is painfully old fashioned. Does all this manual paperwork actually go anywhere other than the bin?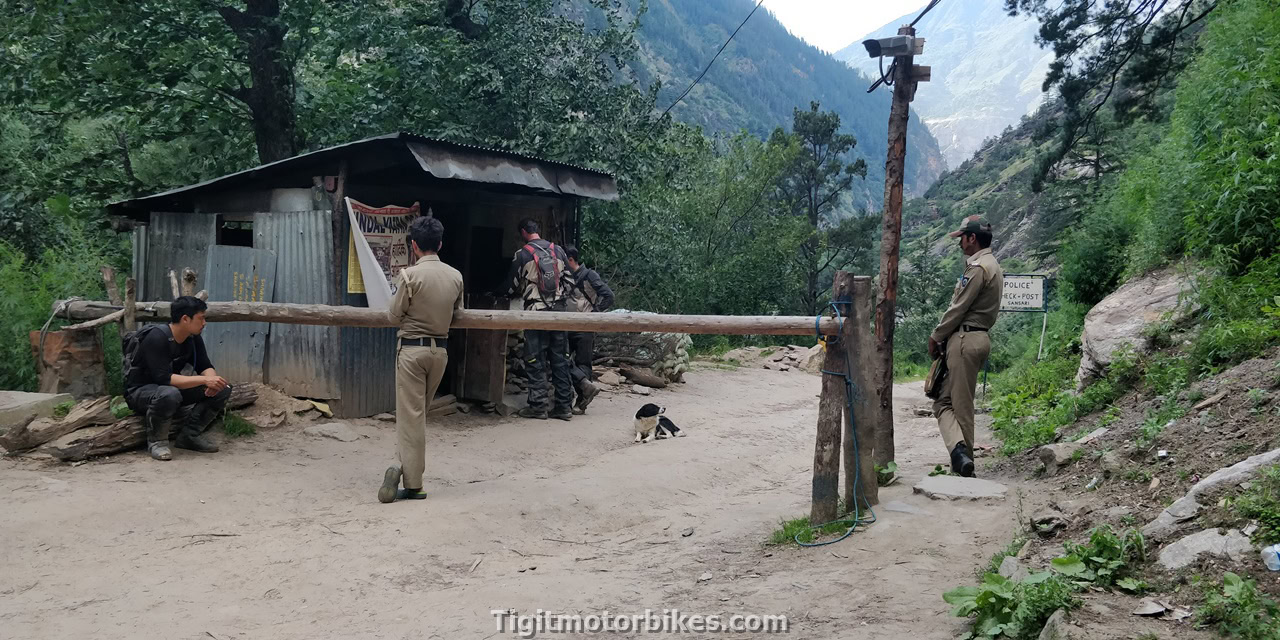 The traffic and driving conditions
The quantity of large trucks on these crazy narrow roads blew my mind. Sure, I had seen pictures on the internet prior to arrival of trucks clinging to the side of a cliff edge, but I considered this fear-mongering and rare occasion events.
In reality, there are huge trucks and "Indian oil tankers" all over these crazy roads clinging to the side of cliffs. They drive fast and aggressively and this is by far the most dangerous driving conditions that I have witnessed (by a long way). Vietnam looks crazy and busy, but the roads are slow. On a safety level, I believe Vietnam to be far safer than driving the Himalayas and this is another reason why this region is absolutely not for the entry-level rider.
It is ok to drive Vietnam without much experience, you are likely to get away with it. With one lapse in judgment, navigating the Himalayas, you will find yourself falling off the side of a cliff, or flattened by an oil tanker. There is no room for error on these roads!
To match the craziness and difficulty level, I have never seen such skills in driving before. The guys out there on these roads must some of the greatest in the world. Aggressive and fast, but completely under control. They navigate narrow passes with ease and comfort. It is awe-inspiring and I thoroughly enjoyed watching the skill demonstrated on these roads.
Almost like watching a professional sport, I found myself saying "no way", "how the F…", "holy sh.. Thats cool" as these drivers pulled unbelievable tricks.
People are polite, they wave you through when they should. They have signals for when you should not take over, and they are prepared to stick their hands out the window and into the cold to let you know GO, or NO.
Gracious, skilled and elegant. I loved the driving and I loved being part of the quality of it. But don't attempt it without some serious skills under your belt.
The gap in driving quality between Vietnam and Kashmir is monumental and very noticeable.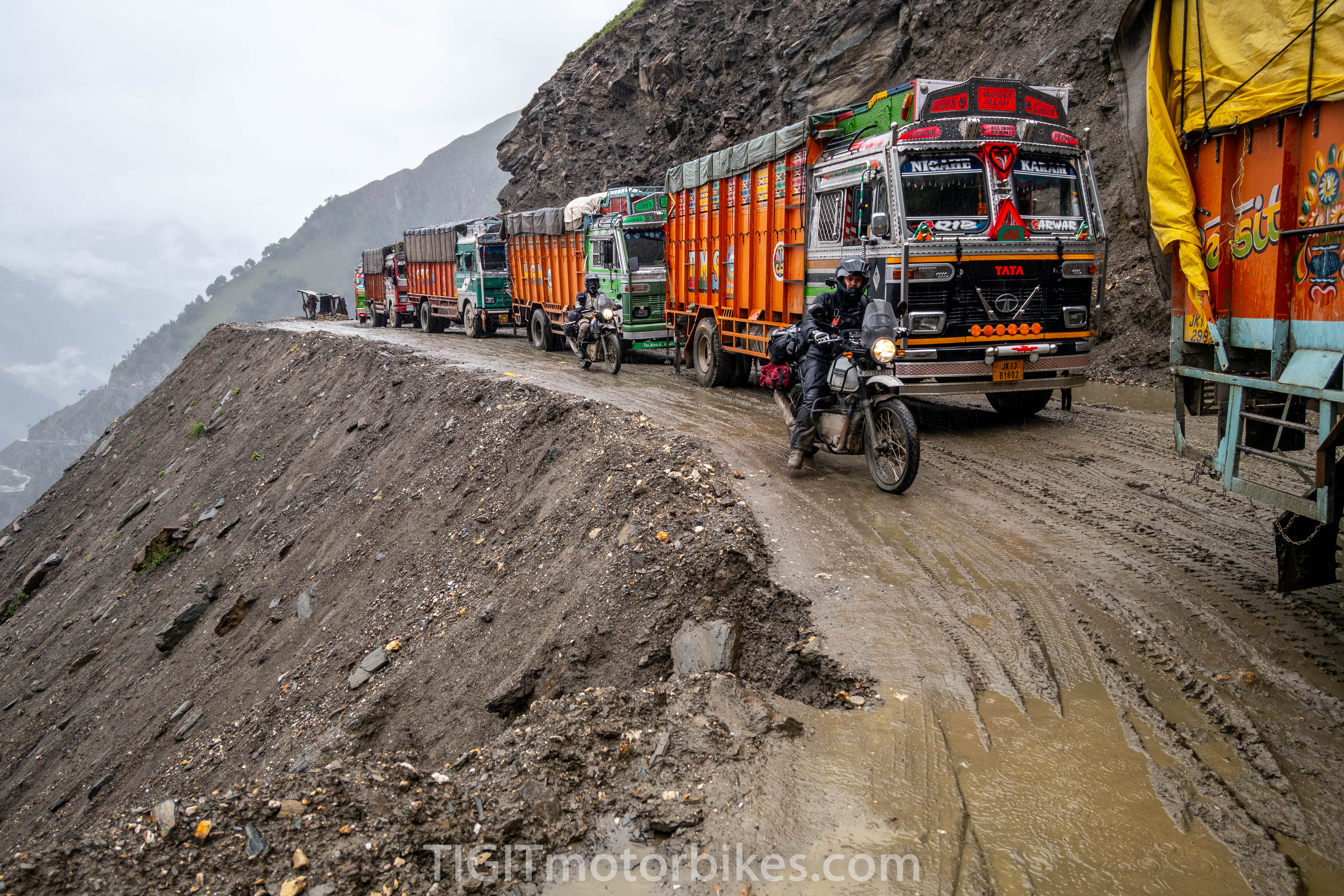 Comparing traffic conditions in the Himalayas to Vietnam
Vietnam traffic and roads
Vietnam has some of the worst driving in the world. They can't drive, not at all, not even a little bit. Vietnamese actively want to kill themselves on the roads, it's part of the culture! The good news is that they drive slowly, so slowly that most of the time they fail to kill themselves. For the foreigner, just keep your eyes open and most pointlessly bad driving can easily be avoided.

The traffic in the city is chaotic, but nothing that can't be navigated. The countryside roads are empty and big vehicles tend to keep to the highway. Overall I would say rural Vietnam is fairly empty and pastoral when it comes to traffic.

This is part of the problem, empty roads lead to the traveler cruising along comfortably enjoying their afternoon when suddenly a local attempts to 'commit suicide' by jumping into the middle of the road for no reason.
Kashmir traffic and roads
The driving skill was so high it became part of the enjoyment of the holiday to witness it. I would trust a Kashmir truck driver to go within a (cm) of my motorbike at quite some speed before I got nervous about him hitting me.
With great skill comes great speed and aggressive road positioning. They may have the skill to avoid you, but do you have the skills to avoid them?
The roads are full of large trucks and cars, there is no escaping it. It doesn't matter how remote you think you are, there is some enormous vehicle coming the other way around that hairpin cliff edge of a corner.
The knowledge that a tanker can be around any corner is at least consistent and keeps the motorbike rider wide awake and on the right side of the road at all times.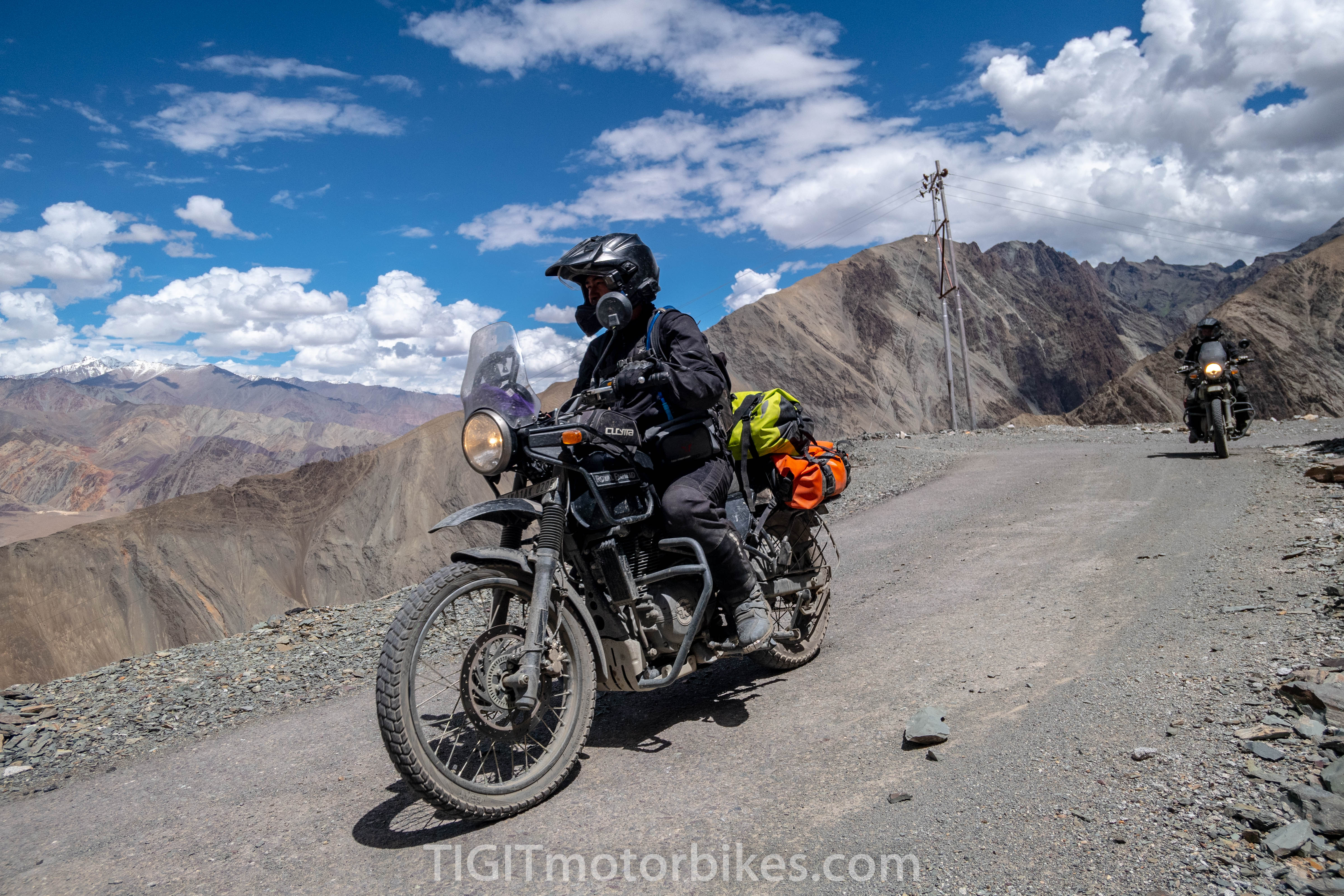 The Route
How many days are needed?
With limited time I suppose an experience can be had from Manali with around 3 days of driving. However, due to altitude issues, driving the Himalayas is a holiday that needs some time commitment and I think a minimum of a week for a decent loop is needed.
In terms of our group, we had a total of 13 days on the road. That allowed us 2 days of rest time. It was an intense journey, and the group's main complaint was that more rest days needed to be added. Keep in mind our group is out there for adventure and challenges.
It was a unanimous decision that the "Sach pass" and road to Pangong Tso Lake along the Shyok River were the two favorite days of driving. There were no bad days, and every single day had something different to offer.
For a one week loop, Manali is the obvious starting point.
Manali -> Rohtang pass in the direction of killar -> Somewhere on the road to Killar -> Killar -> Chamba (Sach Pass) -> Dharamshala – > Manali
A total of 6 days driving.
It is also possible to head into the Spiti Valley, marked in purple on our map. Unfortunately we didn't have the time for the Spiti Loops, another day!

For our 13 days on the road, Srinagar is the correct starting point and we had an epic journey.
Srinagar – > Kargil – > Leh – > Pangong Lake – >  Middle of nowhere toward Manali -> Keylong -> Manali – >  Dharamshala -> Chamba -> Killar – > Srinagar 
Our group was pulling 150km to 300km per day. With an estimated average of around 200km per day. There were days we needed to commit to our destination and pulling off 300k on mostly offroad mountain terrain is no easy task. Other days were spent smoking cigarettes and playing around with drones.
I think most people would need to add up to 4 extra driving days and some rest days to complete the route we did. When in commitment, the group wakes up at 5 am, drives hard and fast all day long to make up for lost time.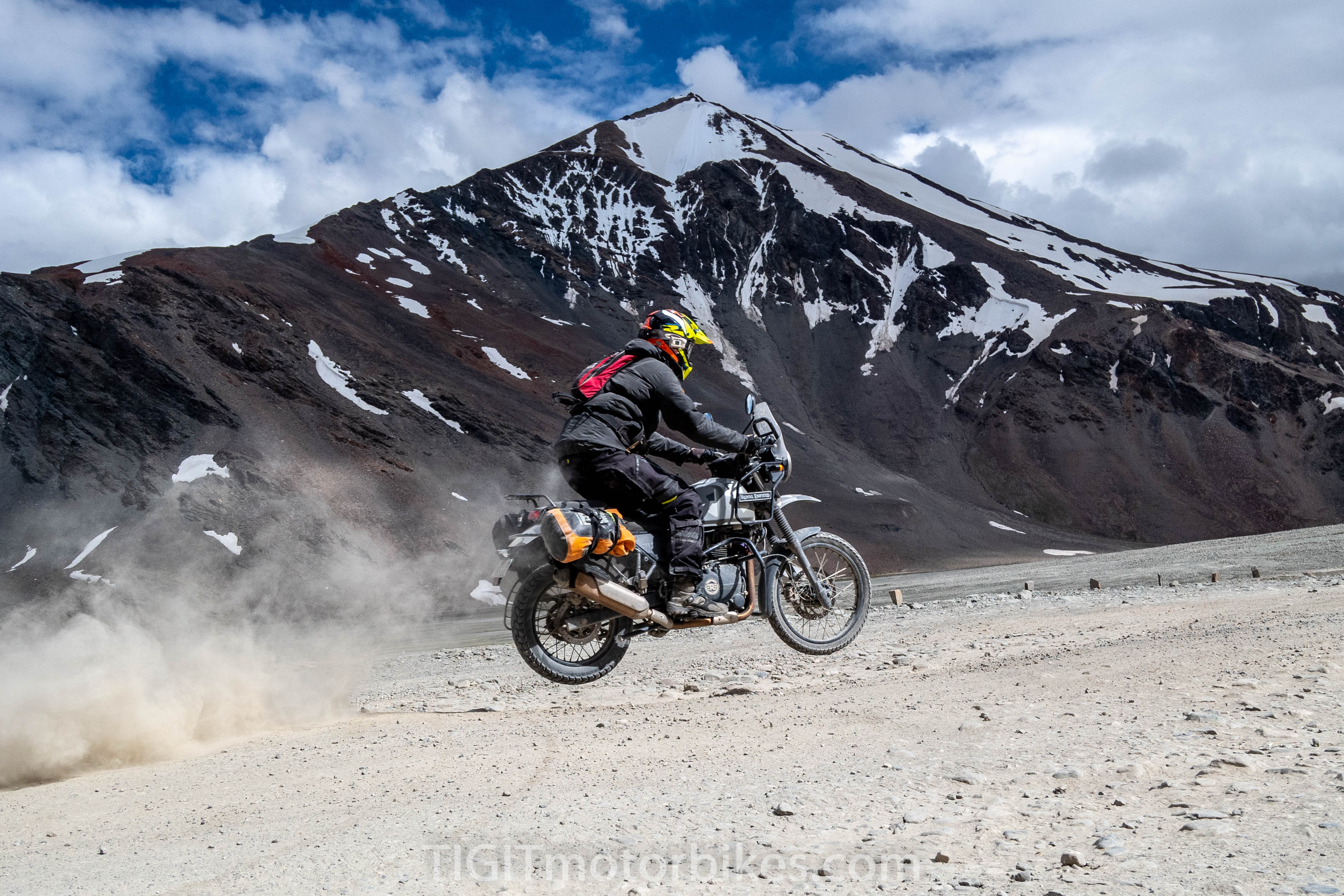 Where are the hard roads in the Himalayas?
For us, heading East out of Srinagar all the way through to Pangong Lake and down to Manali were all perfectly acceptable and reasonable conditions. Apart from traffic, cliffs, and gravel, there was nothing to test the group.
However, from Chamba over the Sach pass to Killar and all the way through to Anantnag had some challenging roads. Clay, huge cliffs with narrow roads and some just generally very scary driving. For the adrenaline junkie, this is the section to be doing!
Comparing the routes in Himalayas to Vietnam
Vietnam
Anything is possible in Vietnam from 1-day rentals to full-blown two month holidays. Three cities, Ho Chi Minh, Danang and Hanoi that can be flown into with an easy drop-off or pick up service by companies like Tigit.
Mountain roads, beach roads, off-road, and open straights. Vietnam has it all. Great variety, great scenery and something for everyone regardless of time.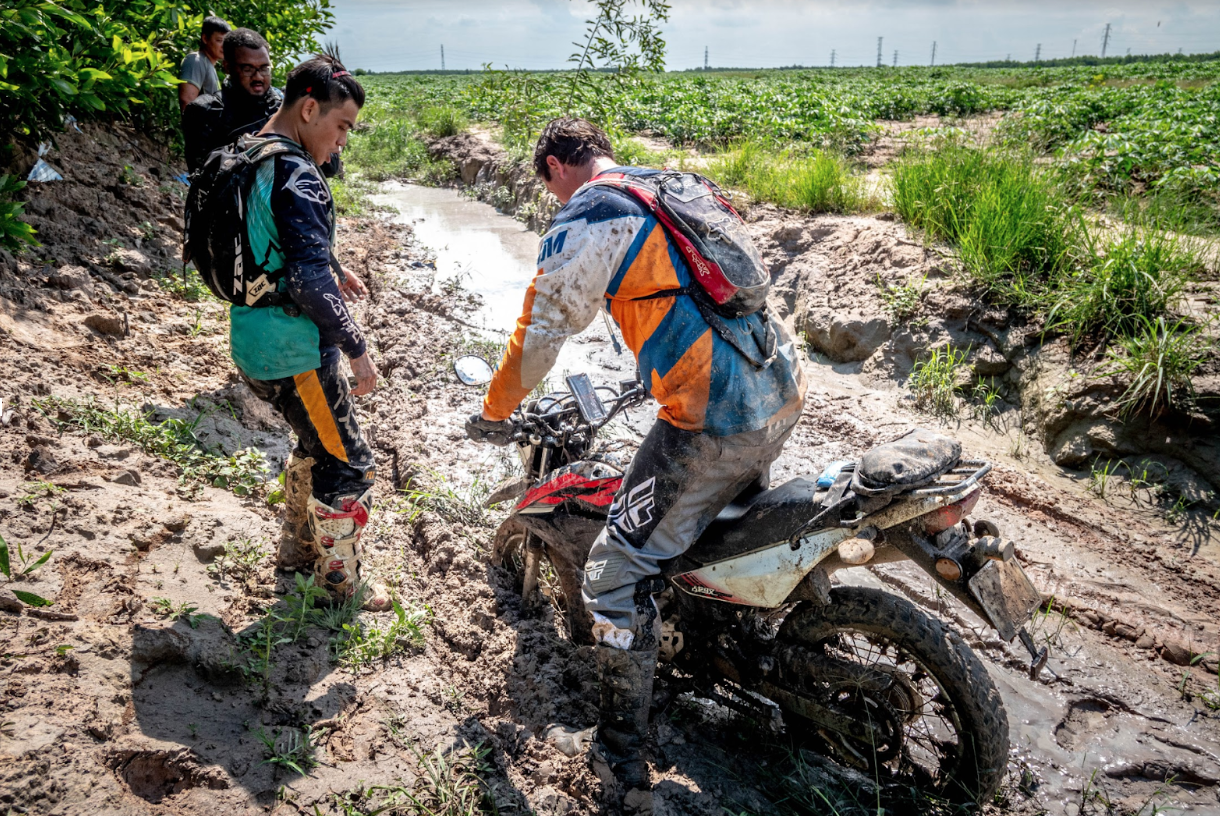 Kashmir routes
The terrain, altitude, and difficulty mean time is needed to commit. I would imagine 1 week at a minimum. The roads are all-mountain roads with steep climbs and descents. To mix it up, there are impressive valley floors that go on for miles and miles with huge straights.
However, there is no escaping that we are in a mountain region, and there is always another hairpin corner coming up shortly. It gets tiring, repetitive and there is no escaping it.
The roads have a great balance of tarmac, gravel and slightly technical clay. Nothing difficult, but it keeps your day varied and you on your toes. Nothing like running into a patch of clay with a 1000m drop to a thundering river to wake you up. The Himalayas does not have extremely difficult driving, but then again, the bikes can't exactly handle much anyway.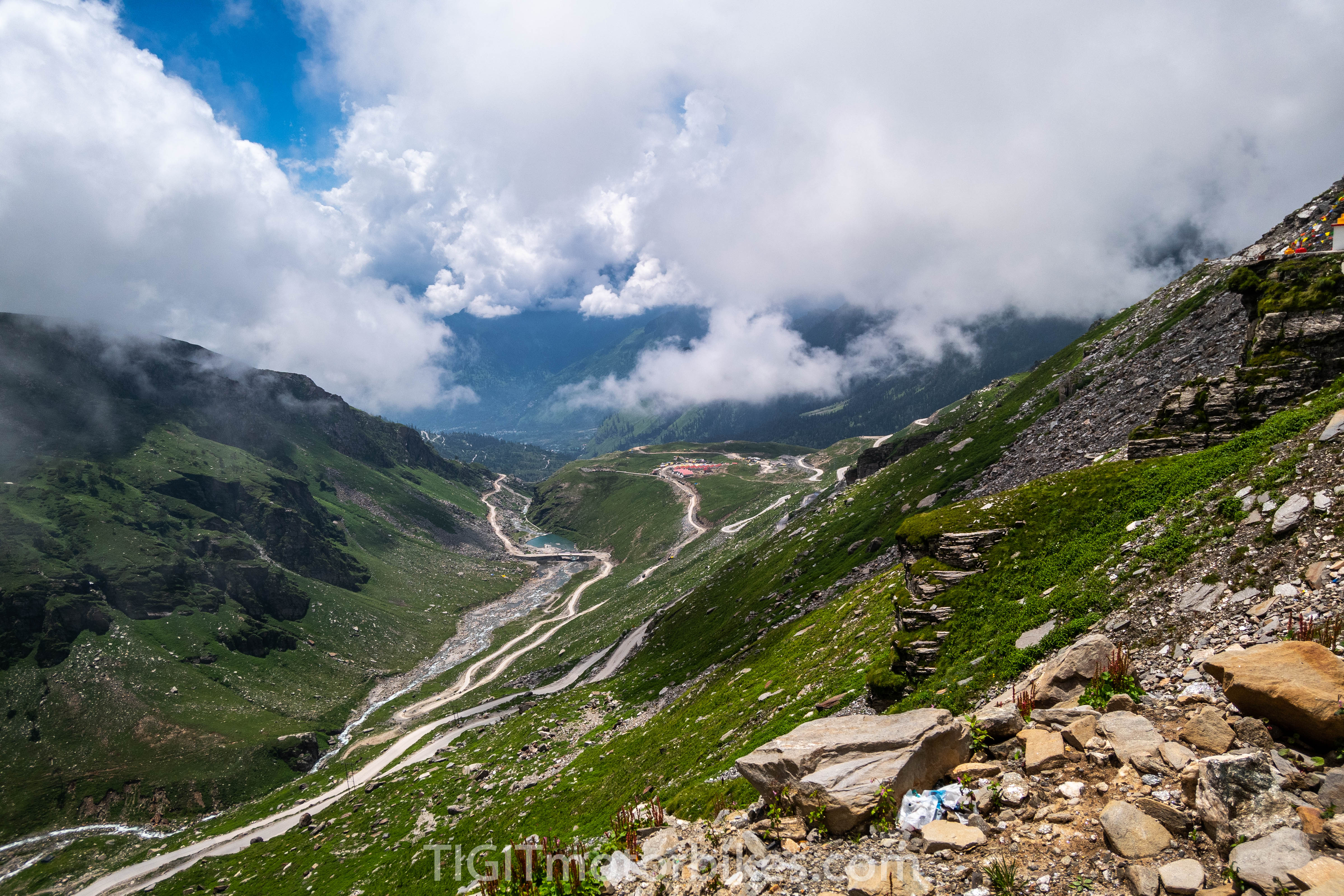 Budgeting a motorbike adventure journey in the Himalayas
| | |
| --- | --- |
| Motorbike rental | $25 a day |
| Hotel | $50 a day |
| Gas | $5 a day |
| Food | $10 a day |
| Breakdowns and bailouts | $200 (set it aside) |
Total = $100 a day + the expected breakdowns that are likely to need some out your pocket expenses (rental companies are unlikely to care).
Overall, the main damage was the desperation for a soft mattress and Wifi. This leads us to use several $100 + hotels on the way, and I think most travelers will have the same experience.
Comparing travel budget: Himalayas vs Vietnam
Vietnam Costs
The budget is what you want it to be. From $7 dorm rooms and $1 beef noodles up to 5 star hotels and 5 course French meals.
It is easy to blow as much, or as little cash as you want in Vietnam. Once out in the countryside, however, the hotels are cheap and food cheap, but most travelers spend limited nights in the actual countryside, instead speed through it and land in a tourist town at the end of the day (this is NOT what Tigit recommends when traveling Vietnam).
Himalayas Costs
We were surprised by the high cost; the hotels did the damage. There is no escaping a $50 hotel with cold water, a rock hard mattress and no beer.  Nothing crazy, but the desperation for comfort forces the traveler to splash out on hotels when in a tourist location or large town.
A guided tour or a self-guided motorbike rental
Guided tours are common for the Himalayas, and in many ways needed for most people. They provide a platform of backup trucks, routes and all-round safety for this remote and harsh terrain. I imagine they provide internet as well!
Tours are obviously an expensive way to travel, and I heard complaints of only being given simple and cheap food along the way. Tours tend to cater for casual riders and our group would struggle with patience among a large group. Our 300km mammoth days would be double to triple what a guided tour would muster up.
On the flip side, garbage motorbikes, lack of mechanics and mechanic skills, harsh terrain, bad hotels, and no internet make this a difficult self-guided holiday. Go back 20 years before the internet and before the Lonely Planet books, where adventures could only be had by real adrenaline junkies and this will give you a sense of the difficulty level we were up against.
The driving is not difficult, but the environment and circumstances are. I would not tackle this trip alone, and would only feel comfortable with a group of confident and able riders alongside.
Bad hotels, altitude sickness, no beer and a huge range of temperatures can easily lead to hot tempers and fights. Make sure your group is a positive one, where the "can do" attitude is stronger than the deathly, 'I'm tired' bunch.
Hitchhiking and waving down a truck for your destroyed Royal Enfield Himalayan should be considered a humorous part of the journey, not a holiday stopper or an inconvenience. 
Comparing the tours in Himalayas to Vietnam
Vietnam
Renting a motorbike has become so easy in Vietnam that it is actually killing the guided motorbike tour industry. English continues to improve countrywide and an understanding of "what foreigners want" has reached the countryside. People can travel Vietnam conveniently and safely without any help. In many ways, there is no need for a guided motorbike tour.
Himalayas
For most people the difficulty of the region puts it out of reach for a motorbike rental. You need a solid group of adventurous friends to tag along and some serious motorbike skills and even basic mechanical skills. It is not accessible or safe for the average person and most people will be way out of their comfort zone.
For this reason, tours thrive in the area and can be seen throughout the roads within the Himalayas.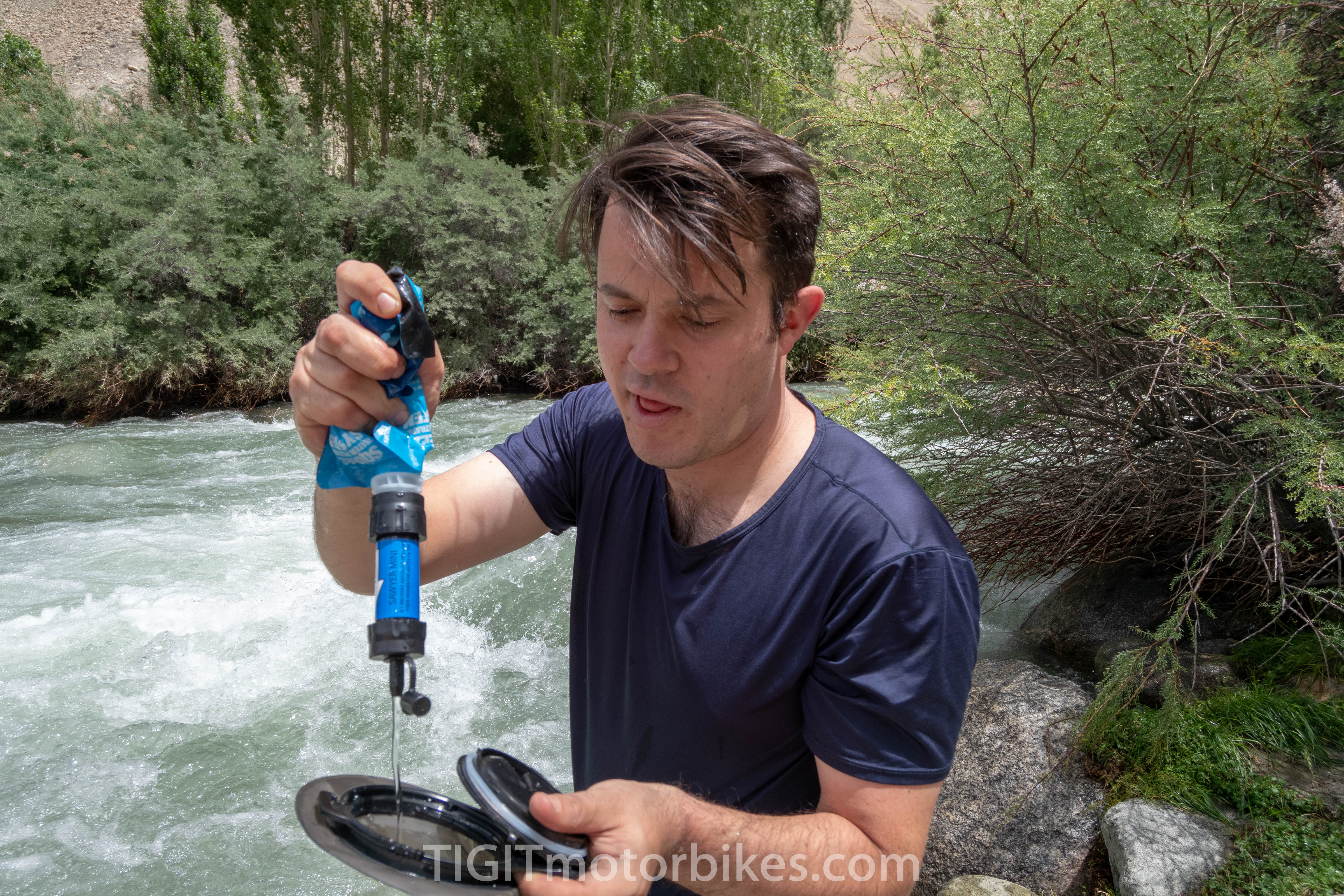 Conclusion
Driving the Himalayas is a beautiful mind-blowing experience that few people get to witness. The difficulty of this area from the political situation, to the mountains, makes it a challenge. This makes it even more rewarding and special.
Tackling it with a tour or alone;  both can be seen as an accomplishment. Prepare your route and clothes carefully in advance. Prepare for the worst with motorbikes, and get some driving hours and experience under your belt before heading out. You will need it!