Reading Time:
5
minutes
Choosing which direction to ride your motorbike can be difficult. A choice of hot tropical weather in the South, which has both mountain and beach driving. Or the spectacular mountain beauty of the North. For people who do not have enough time to travel all of Vietnam by motorbike, this is a tough choice with no right or wrong answer. Whateva you decide, make sure to read the full article explaining the best motorbike route between Ho Chi Minh and Hanoi.
5 Reasons traveling from Ho Chi Minh to Hanoi is the right way to go.
The weather
The weather in the South is consistent and hot. Regardless of the season, there are no conditions that will ruin your holiday. Even in the rainy season, the tropical rain just adds to the adventure. As the journey goes North, the weather becomes variable. By this time, you have already ticked the box of motorbiking Vietnam and can bring the holiday to a stop if need be.
People in the South are more friendly. 
Sure a generalization, but it is commonly acknowledged that the Vietnamese in the South are more open and friendly. It is a good idea to arrive to a new country where the locals are desperate to get your attention. offer you help, and show general curiosity and pleasure to your presence in their country. As you head up Vietnam, the introverted North becomes apparent. Still perfectly friendly, but you are less likely to get random strangers asking you to join them for a drink.
Kick the holiday off with some beaches
The South contains all Vietnams amazing beaches. Further to this, the South also contains mountain/highland driving. Open the journey up with an amazing combination of both mountain and coastal driving. The South has more variation, but as you go North the roads will get more spectacular.
Every day of driving gets better
The South has a variety of driving styles and road types (highland and coast). However, it lacks the pure jaw-dropping beauty of the North. As you venture up Vietnam it gets more and more beautiful by the day. This puts the driver in a fantastic position

Visit Saigon motorbike loops to get an idea of some of the variations and options of driving.
Unlimited Flexibility to continue driving when finishing early
Planning your holiday is hard and it is very difficult to know how far and how quickly you will get to places. When driving toward the North you have the flexibility to add the optional extra of Ha Giang loops and other Northern loops. It is also possible to relax in Ha Long Bay with a cruise, or head over to the island of Cat Ba. A bottomless pit of additional driving that doesn't take you too far from Hanoi and Hanoi airport. The "North" is a spectacular add-on bonus, but not a starting point. Harder driving, variable weather, and remote terrain throws the traveler straight into the deep end. This is great at the end of the holiday, but perhaps not start.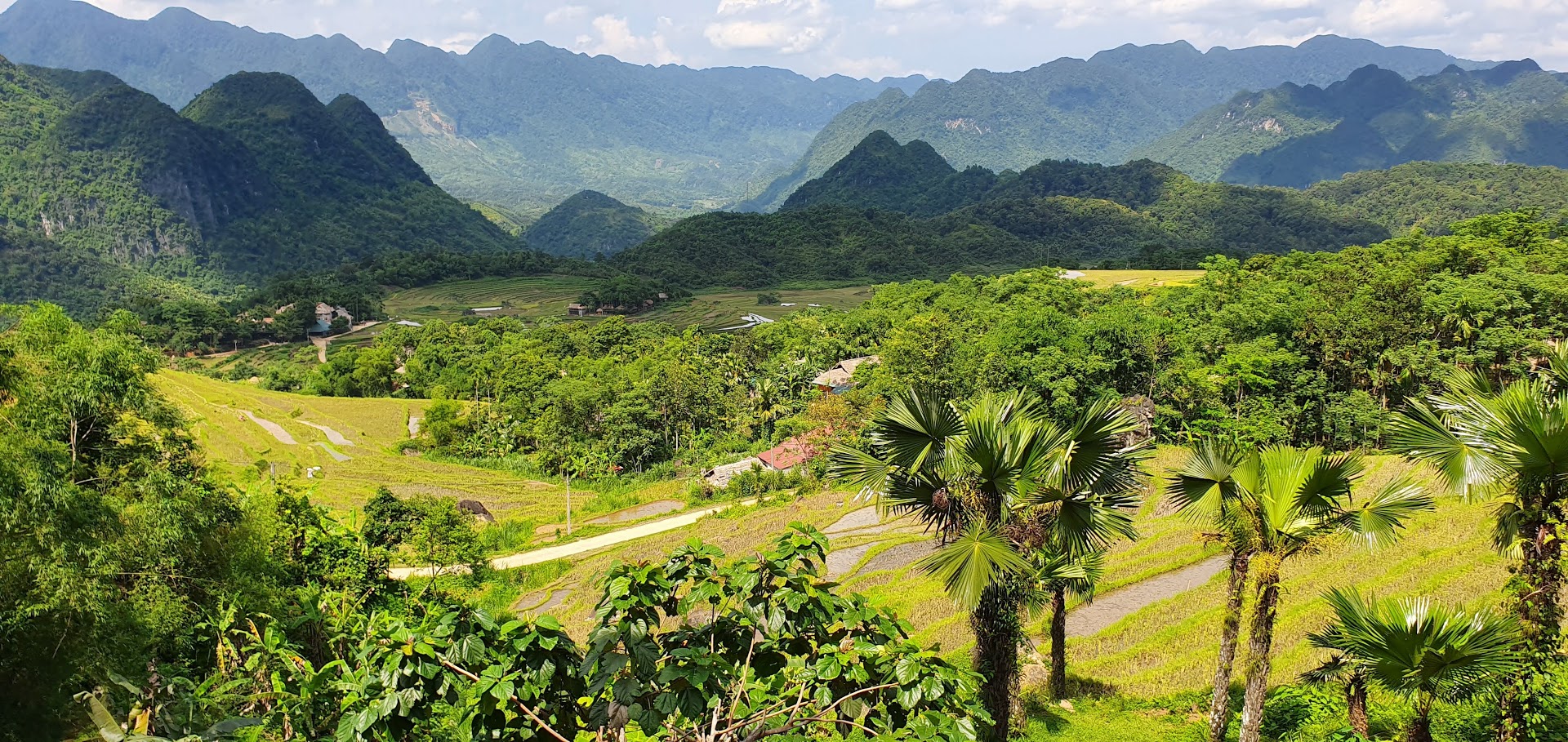 5 advantages to motorbike from Hanoi to Ho Chi Minh
Hanoi is cheaper than Ho Chi Minh for buying a motorbike
Hanoi is cheaper for motorbikes than Ho Chi Minh. There are many factors that contribute to this, and here are a few.
Most people drive HCM to Hanoi which creates a build-up of cheap backpacker motorbikes in Hanoi.
We have an article with the best motorbike rentals in Hanoi.
Motorbike tours have thrived in Hanoi since the beginning of time, creating a competitive rental market in Hanoi.
Honda, Yamaha and Suzuki all have their primary factories near to Hanoi, not Ho Chi Minh.
The mountains of Sapa and the cheap Chinese motorbikes are relatively popular among minority ethnic groups which creates a better circulation of 2nd hand motorbikes.
Buying in Hanoi and selling in Ho Chi Minh has a greater chance to save money! The average cheap Chinese motorbike being between $50 and $100 cheaper in Hanoi than in Ho Chi Minh.
The best roads are nearby!
No need to worry about running out of time and missing the best roads. Right on Hanoi's doorstep is the incredible Phong Nha National park which is the beginning on the Ho Chi Minh Road.
Straight off the start line through Ninh Binh and on to the remote mountain roads of Khe Sanh. Drive all the way down through the Hai Van pass to the famous town of Hoi An.
If timing is a concern, starting in Hanoi can provide the full motorbike experience in a short space of time with a suitable finishing destination of Danang.
If using Tigit Motorbikes we have an office in Danang for easy returns.
Although only half the country has been driven, a traveler will walk away having experienced all the most popular roads for motorbiking Vietnam in including the famous Hai Van Pass.
Beers in the tropical sun of Saigon City
It doesn't take a huge amount of imagination to picture your holiday finishing in an open-air bar with cold beers in the roasting hot heat of Saigon. Saigon is a city for drinking and partying and lends itself perfectly to wrapping up the holiday in style.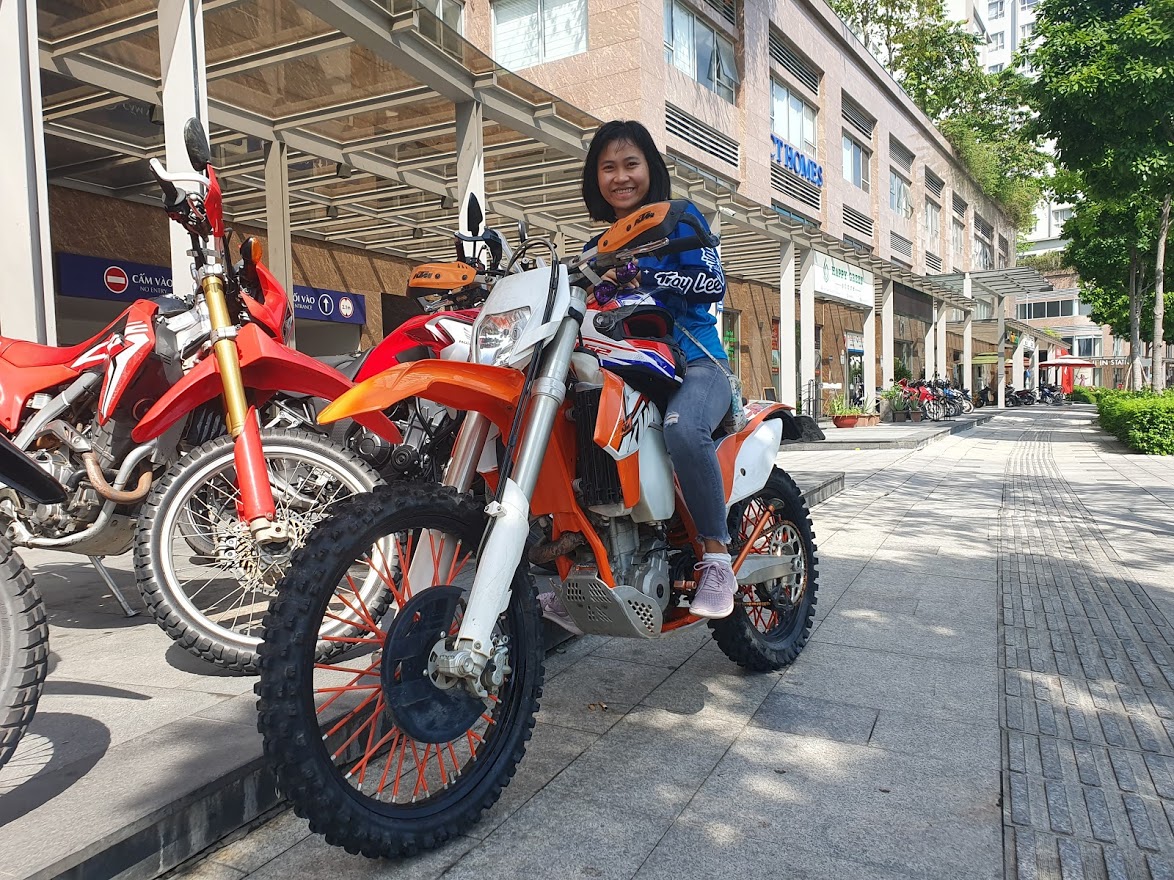 Extreme to moderate weather conditions!
It depends on the season, but in general, Hanoi has much more severe weather conditions. It is both hotter and colder than Ho Chi Minh depending on the season.
In general heading South towards Ho Chi Minh will result in each day having better driving weather. A morale booster as the journey continues and the escape from freezing cold to smoking hot Ho Chi Minh becomes the push factor behind logging all those hours on the motorbike.
Hanoi is easier to meet people!
Leaving from Hanoi is a set route traveling down through the Ho Chi Minh trail and over the Hai Van pass to Hoi An. Although most travelers drive Ho Chi Minh to Hanoi, there is a far greater chance of meeting other travelers when leaving from Hanoi to Ho Chi Minh. The route is set in stone and there is no need to deviate from it, whereas departing from Ho Chi Minh has more possibilities and directions to head in.
Establish the motorbike crew at the beginning of the holiday, and then as a now experienced biker, head off solo when the options of coast vs mountain present themselves nearer to Ho Chi Minh!