Reading Time:
7
minutes
Please read what to bring and wear which is our primary article on riding gear in Vietnam.
Motorcycle gear is limited in Vietnam due to multiple reasons. When looking for the right motorbike accessories shop Ho Chi Minh City, the gear you actually need for riding Vietnam might surprise you. Due to weather, road conditions, and government policies, you are up against unexpected obstacles. To help, we've compiled a complete checklist for everything you need to know about buying motorbike safety gear in Vietnam.
Motorcycle Clothing in Vietnam 
There are endless locations in Ho Chi Minh that sell motorcycle safety gear. Most of those stock equipment better suited for the trash than the trail. For premium gear in foreigner sizes Tigit Motorbikes is your best chance. You can also shop around at Viet Fullface, Moto World, and Pro Biker.
 The Problem
Limited Selection.

There are some mid-range brands that are in Vietnam and have distribution networks. Scoyco, Komine, LS2, HJC are some of those brands.

Poor Quality.

There are "very cheap" brands such as pro-biker that can be found in nearly any shop. They are throw-away items that are appropriate for one holiday. The actual safety of them is questionable.

Taxes.

Motorbike gear prices in Vietnam

are high

due to large import taxes imposed on goods.

Poor distribution.

Even the companies that do have distribution in Vietnam have a variable and a weak supply. They often run out of stock.

Sizing.

The sizing of the brands in Vietnam is for Asians and often doesn't fit foreigners.

False Information.

Because of this distribution problem, Vietnamese shops advertise "every product under the sun", but don't actually stock any of it. This makes shopping on their website impossible. When you physically go to the store, it's random one-off items.
The Solution
Every shop has the same items such as Komine, LS2, and Pro biker, but few have imported brands. Therefore, the items they stock are of low quality and usually too small.
Tigit and its accessories center, Chrunix, are attempting to import the overseas brands in foreigner sizes. The process is slow, but when we find distribution and product that we like, then we roll with it and properly stock it. Everything we claim to have on the website, we do actually have.
We are not interested in stocking the local cheap gear that can be obtained through any of the various Vietnamese shops. 1. Because quality is questionable. 2. Because the distribution is too variable to reliably stock the products and we don't want a website full of "out of stock".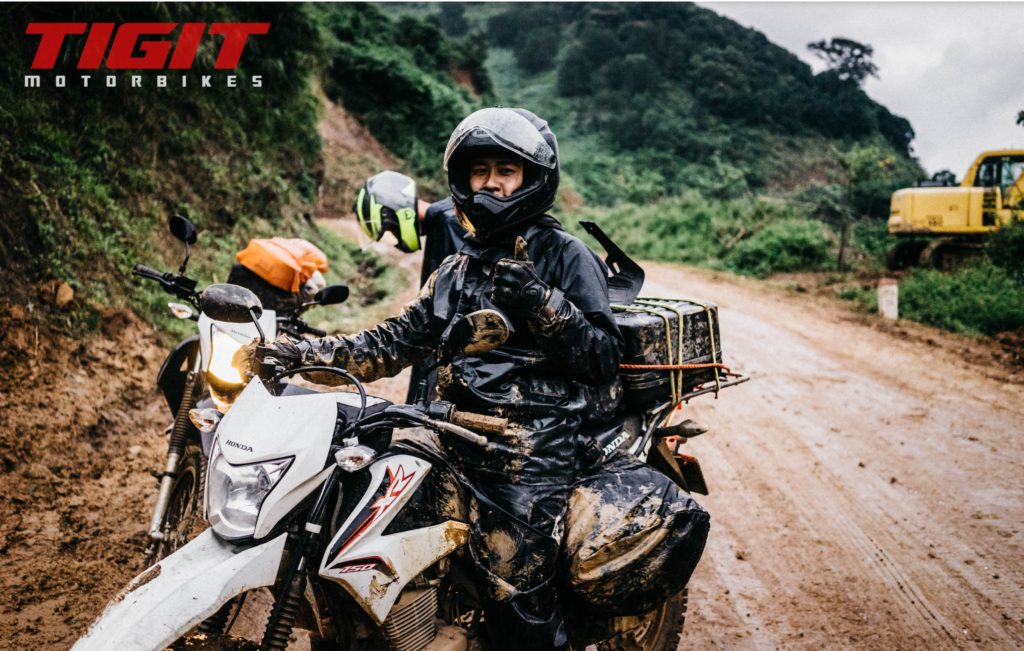 Full faced helmets and rain gear. You never know what Vietnam is going to throw at you, but you'll be happier if you're prepared for it.
Backpacking Vietnam On A Motorbike: The Gear Makes the Ride
People from all over the globe backpack Vietnam on a motorbike. Usually, they show up looking for the cheapest Honda Win Vietnam or Russian Minsk they can find. Once this need is met, they strap their backpack to the seat and set off for the central highlands in flip flops, a free helmet, and an old singlet. For this scenario, be sure to pack your health insurance near the top of your backpack. 
What to wear is equally as important as what not to wear. 
Flip Flops.

These are going to snap when you put your feet down to prevent a fall. Hello, broken ankle and scabby leg that stings in saltwater and sunshine.

Singlet.

Great for sunburns, promoting dehydration & beer companies, Not so great at fall protection. 

Free Helmet.

Typically made of plastic and crumbles slightly faster than your skull, should you end up in an accident. 
Read Driving In Vietnam. Safety gear is your friend.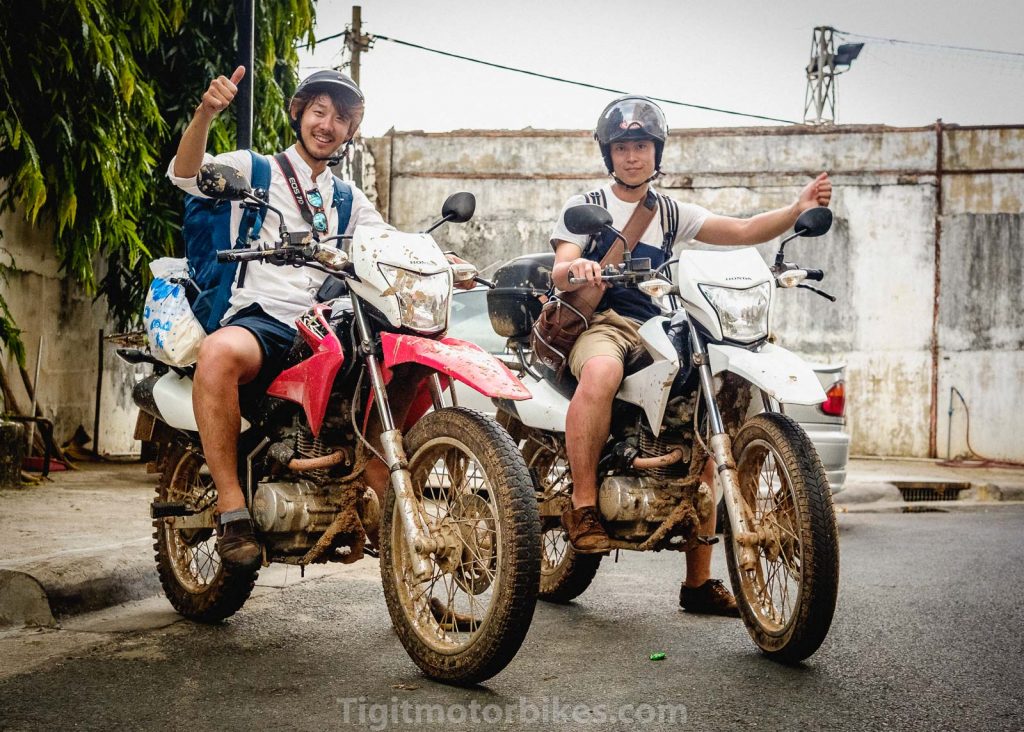 Where To Buy Motorcycle Helmets Ho Chi Minh?
Riding with a helmet is mandatory in Vietnam and you can pick up a cheap helmet from $1 – $25. In our opinion, riders should always buy a new helmet, however, anything over $50 is going to be hard to find. The best option is to bring a quality helmet from home.
$1-$15

gets you a plastic helmet found in every market. This is the equivalent of wearing a plastic bucket.

$20-$25

will get you a GRS or

Andes helmet

. These are good quality for Vietnam but below western standards. Anything that is below a GRS or Andes helmet is suicide.

$50-$100

buys quality helmet like an LS2 or

Yohe full-face helmet

for hot weather

with DOT certification. 

$200-$300

wraps your brain up in a quality

Bell helmet Vietnam

, Fly Racing or higher-end LS2 with SNELL approval and MIPS technology. 

$300+

is the top of the market and extremely rare. The Bell MX Moto-9 or Bell Cruiser Bullitt DLX are some of the top

Vietnam helmets for sale

. 
Thinking about roughing it on your Vietnam adventure? Check out our motorcycle camping gear guide.
Where To Buy Riding Boots Ho Chi Minh
You're more likely to find snow in Vietnam than a pair of quality motorcycle riding boots. Check Hanoi and the North if you're looking for seasonal snow. Why? Because the Vietnamese aren't generally into safety gear. The most you're going to find is a pair of leather army-style boots if you can find them in your size. 
The weather in Vietnam varies wildly from sunshine to monsoons and if you had to put your foot down in a mud hole or ride for an hour in the rain, wearing flip flops is going to get old fast. The most practical options for backpackers;
Tennis Shoes.

If there was a minimum this is it. Wearing a set of trainers or tennis shoes means that the shoe will at least stay on your foot when you pull it out of a mud hole.

Hiking Boots.

You probably already have these. Tie them up and tuck the laces out of the way so they don't get caught in the chain.

Riding Boots.

Anyone planning to do some serious off-road riding should bring their riding boots from home. The task of,

where to buy riding boots in Ho Chi Minh

for foreigners is possible but limited. Although far from an exhaustive selection, Chrunix stocks a respectable selection of riding boots.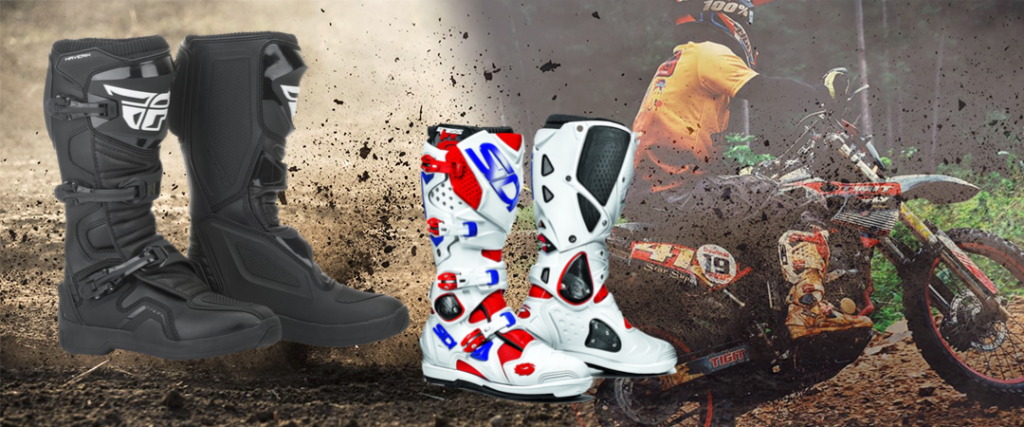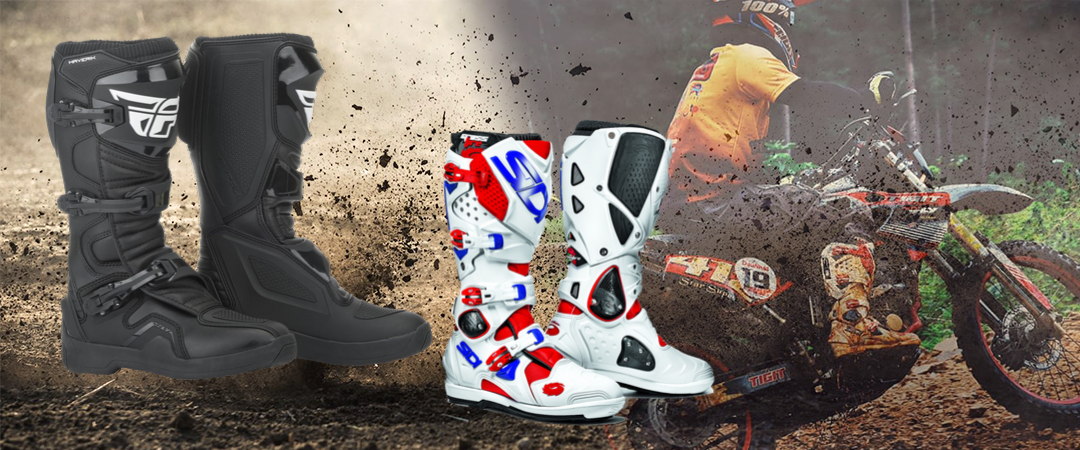 Where To Buy Riding Jackets in Ho Chi Minh
New riders often overlook dehydration when riding a motorcycle. You'll feel a cool breeze when riding and think that refreshing feeling is better than sitting in a still heat. What happens is the wind and sun are now both sucking moisture from your skin. Something as simple as buying a riding jersey can prevent this and a jacket or body armor offer additional fall protection.
Jerseys.

A riding jersey is a long sleeve mesh shirt that's more durable than a cotton t-shirt and more breathable too. These bright colored jerseys are notably worn by motocross racers. On a

Honda XR150,

a jersey instantly garners motorbike authority.

Riding Jackets.

Any jacket is better than no jacket. At the most basic level, a jean jacket will at least save you from road rash. If you're planning to tour Vietnam by motorbike invest in a proper jacket with protection. Bring one from home if you can.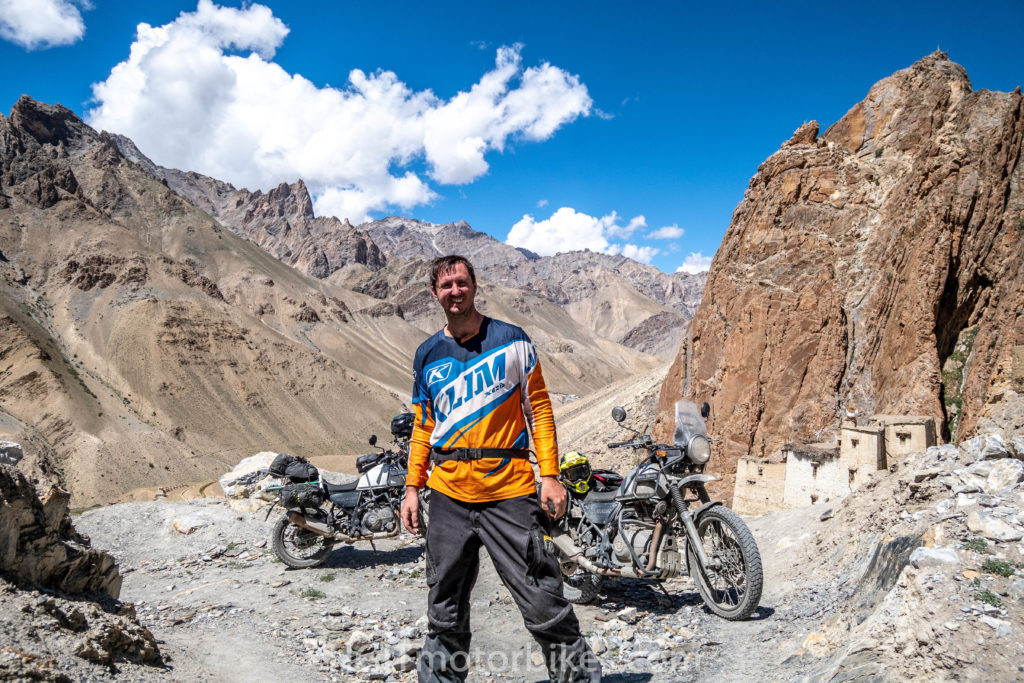 Where To Buy Protective Clothing in Ho Chi Minh – Body Armor
Body armor is your best option for safety gear in warm weather motorcycling. Knee and elbow pads are protective and easier to pack than a set of motorcycle pants and jacket. This type of protective gear is easy to find in Saigon. For intense off-roading like the Escape Saigon Tour that takes you through the mud and countryside outside Saigon, this is a must. These types of tours usually provide this gear, but don't expect new quality.
Knee Pads.

Made with hardened plastic or thin metal protective layer. Knee pads slide over jeans or riding pants with flexible backing for a better fit. $15-$25 a pair.

Elbow Pads.

The same design as knee pads only made to fit your elbow. Ever broken a fall with your elbow? $15-$25 should avoid having to deal with elbow injuries.

Protective Vests.

A slip-over vest or mesh jacket with back and elbow protection helps with confidence and safety. These breathable protective layers are perfect for Vietnam's hot weather. $30-$50. 

Gloves.

In a fall you'll put your hands out to protect yourself. This is great for your body, but not your hands! Even cheap leather gloves are a good start. Proper riding gloves are better in that they breathe more and have a better grip for throttle and braking. $5-$20.

Where To Buy Motorbike Helmets In Ho Chi Minh And Other Gear
For $3 helmets you can look at nearly any market. If you are looking for quality riding gear in Saigon, there are a select few places that carry DOT & SNELL certified helmets, jerseys, and body armor. As for gear that comes with a motorbike rental,  you should expect a helmet to come with the bike at the very least.
Tigit Motorbikes.

For motorbike rentals, Tigit offers free, basic helmets and sells top quality brands like GRS, Andes, and premium BELL. On adventure excursion tours they also include knee and elbow protection.

Viet Fullface

sells

motorbike accessories near district

Bun Vien, the popular backpacker area. They stock a large number of options, but their staff is largely uneducated about the equipment and their website is awful.

Pro Biker stocks a variety of gear, but the pricing seems to be all over the map.
Moto World 

has an extensive looking website, in the actual shop the selection is pretty limited. 

Travel Swop.

The Vietnam version focuses mainly on

where to buy a motorbike Ho Chi Minh.

Occasionally you'll find quality Honda XR150 bikes.

Honda Win Vietnam

is the typical model found on this site. 
Where to buy a motorbike Ho Chi Minh? We have the complete step by step guide.
If you just want to keep the police happy, any helmet will do. If you like your brain, you'll want to wear a quality helmet.
If we can provide anyone key piece of advice for riding gear in Vietnam. If you have any equipment from home it is often better than what you'll find in Vietnam. If you're serious about your safety, bring it.