Helmets
Safe Gear for Motorbiking in Vietnam
For a full range of products please visit the TigitMotorbike shop. Note, most products on the Tigit shop are only available at the Ho Chi Minh location.
General products found on this page are available across all our locations, Ho Chi Minh, Danang and Hanoi
Helmets
Second-hand helmets are free to borrow and will be charged at $10 if lost or kept by the customer.
If a customer buys a helmet and sells back to Tigit, then this helmet is now free for the proceeding customers. We can not control stock for second-hand helmets, customers can search what we have at the time. Quality and condition vary depending on how old the helmet is.
How much are Helmets?
Helmets range between $20-120 to buy new.
Tigit Guarantees to buy any helmet back for $5 when returning the motorbike.
All helmets provided are "good" for Vietnam and from reputable branded companies.
MOST are not DOT registered or any other form of official standards.
Speeds are slow in Vietnam and we believe these helmets are suitable for the conditions here, however, we are not helmet experts and recommend a helmet from back home that is officially certified.
Buying certified helmets within Vietnam is expensive!
Gloves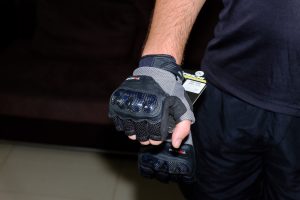 Tigit sells gloves for $40 with no buyback. These are not a requirement and most travelers are comfortable driving with no gloves. "Real" safety equipment is imported and heavily taxed in Vietnam and therefore very expensive. People wishing to travel with maximum safety equipment are best off buying from home.
Phone Mounts

We no longer provide traditional phone mounts due to issues with drive-by snatches. The low quality of phone mounts also makes us responsible for expensive phones dropping to the ground whilst in use. Tigit offers a driving bag that attaches to the handle of the motorbike. These are secure and suitable for the driving conditions in Vietnam.
Bags are sold for $15 with no buyback.
RainCoats
High quality (for Vietnam) raincoats can be bought for 5usd. These raincoats can also be used for covering a bag.
Vietnam rains in both dry and wet season. We recommend a backpack with an inbuilt rain cover.