Reading Time:
14
minutes
    Whatever your motorcycle route around Vietnam, at some point you are likely going to pass through Da Nang. Whether you lean towards the 'banana pancake trail' or flee from it, here is Da Nang's best places to cruise around on a motorbike. 
Danang Travel Facts
Days Required: 2 – 10 days depending on if you want to frantically rush through or stop and savor the sights.
Best Time To Vist: January – July, with February to May being the best of the best
Tourist Friendly?: Extremely, with close to 8-million people visiting Da Nang in 2018.
(zoom in to see the top spots)
Fire-breathing Dragons: The bridges in Danang
    Da Nang has its share of top attractions that even if you are only going for one day, you should see a few of them. Check out these incredible structures to see what we mean.
Dragon Bridge. A piece of 4D artwork that doubles as a practical river passing roadway. On weekends, at 9pm, watch the structure come to life in a display of fire, water, and lights. This is one of the amazing things to do in Vietnam that's free. The rest of the week when the sun goes down, this water overpass begins to change colors. Then, during the day, it looks like any other regular dragon bridge (!)
3 Dragon Viewing Tips 
Show up before 9 pm Saturday and Sunday night as the fire-breathing and water-spitting only happens once and doesn't last long. About 5-minutes.
If you want to watch from the heart of the dragon, expect to get wet, and be standing with hundreds of others. Either stand back for photos or pack your GoPro.
Book a table at a rooftop pub nearby for an impressive view from the top with drinks! Try 7 Bridges Brewing or near there for prime seating.
Han River Bridge. Complete with flashing lights and an exciting achievement of human construction. If you roll up on your bike close to 1 am, you'll see workers unbolt the structure at both ends to allow it to spin horizontally. This allows ships to pass at night that would otherwise not be able to pass under the trestle. W

atch from about the 25-second to the 1-minute mark of this 

video

on how it works.
Ba Na Hills Golden Bridge. Probably the most Instagramed walkway conecting two points on earth, the Golden Bridge gets more attention than #PhotoOfTheDay.  The stunning design has two jettisoning hands breaking free of the mountainside to hold up a massive arched golden sculpture that hangs dramatically over the mountain peaks. Tint the lighting and bring in Gandolf, and you'd feel like you're walking through the city of Osgiliath in Lord Of The Rings.
Keep In Mind
Dragon Bridge. Saturday and Sunday night at 9 pm the mythical beast comes alive with fire, water, and lights. Located right in Da Nang. Free
Han River Bridge. After a late dinner head over to the Han River to watch the nightly unbuckling and horizontal swing in action. Typically around 1 am. Free
Golden Bridge. Part of the Ba Na Hill amusement park. Go early for the best photos. Price is included with Ba Na Hills gondola fee (700,000vnd)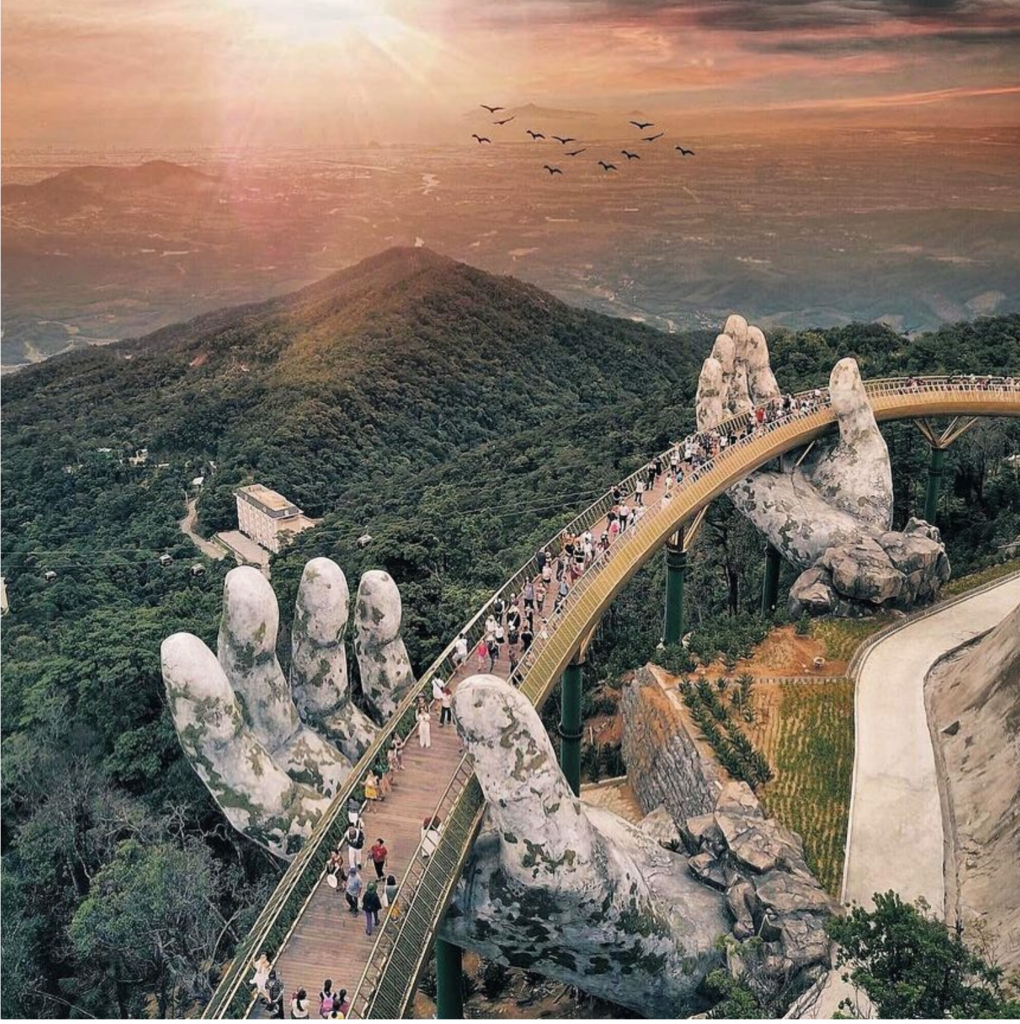 In pictures, it's one thing, but to see this amazing artwork in person is something that no camera can capture. You'll see what we mean once you've arrived 🙂 
Photo: @traveling_the_world101
Ba Na Cable Car – 30kms from Da Nang by motorbike
     Ba Na cable car is a great way to get a view of the surrounding Da Nang, as well as a couple of interesting stops at the end. The cable car was built in 2013 as a way to get to the theme-park-style resort at the top of a mountain.
     At just 30kms from Da Nang, and a days ride from the Dragons Back Route, it's one of the best things to do in Da Nang on a motorbike as a full or half day tour on your motorcycle. Once you arrive at the main station, you'll have a choice of three cable lines. The two important lines are the Dream Spring Station / Mo Stream Line or the Toc Tien–L'Indochine Line.
Option 1: The Dream Spring Line will take you up to visit the likes of the giant Buddha along with the beautiful Linh Ung Pagoda. From here, you can then make your way to either the amusement park and resort for a little fun. Or you can make your way over to Le Jardin D'Amour to enjoy the garden or walk across the previously mentioned "hand-held" Golden catwalk.
Option 2: Take the Toc Tien–L'Indochine Line that is more about the impressive views and astonishing facts then it is about Buddha's and love-gardens. This car ride takes about twenty minutes and lets you become part of its list of Guinness book of records stats. This cable car holds the record for the longest single-wire cable car, the heaviest roll of cable in the world, and the longest unpatched wire used for cable cars.

During the ride, you'll also get an impressive view over the Toc Tien waterfalls.
     To get to the Golden Bridge you'll initially need to drive the 30kms out of town to the Ba Na Hills station. Then take the Dream Spring / Mo Stream Line to the top of the resort and make your way to Thien Thai Garden. The famed walking path held up by two hands is the connecting point from the station to the Le Jardin D'Amour gardens and the French village. You'll be able to get a map at Ba Na Hills so you'll know where to find the primary attractions.
   Expect this stop to feel a little Disney-influenced compared to some of your other trips in Vietnam. Return tickets for either line cost around 700,000vnd, and include entrance to the resort and Fantasy Park.
Top Ba Na Tips
Great as part of a half or full day adventure
Dream Spring / Mo Stream Line will give you the option of the giant Buddha, Le Jardin D'Amour, amusement park and resort
The Toc Tien–L'Indochine Line will take you over the Guinness record-holding cable line and across the Toc Tien waterfalls. About 20-minutes for the ride
Pack warm clothes as the temperatures at the top are 10-15 degrees cooler than the bottom
Go on a clear day or the views won't be worth the price of admission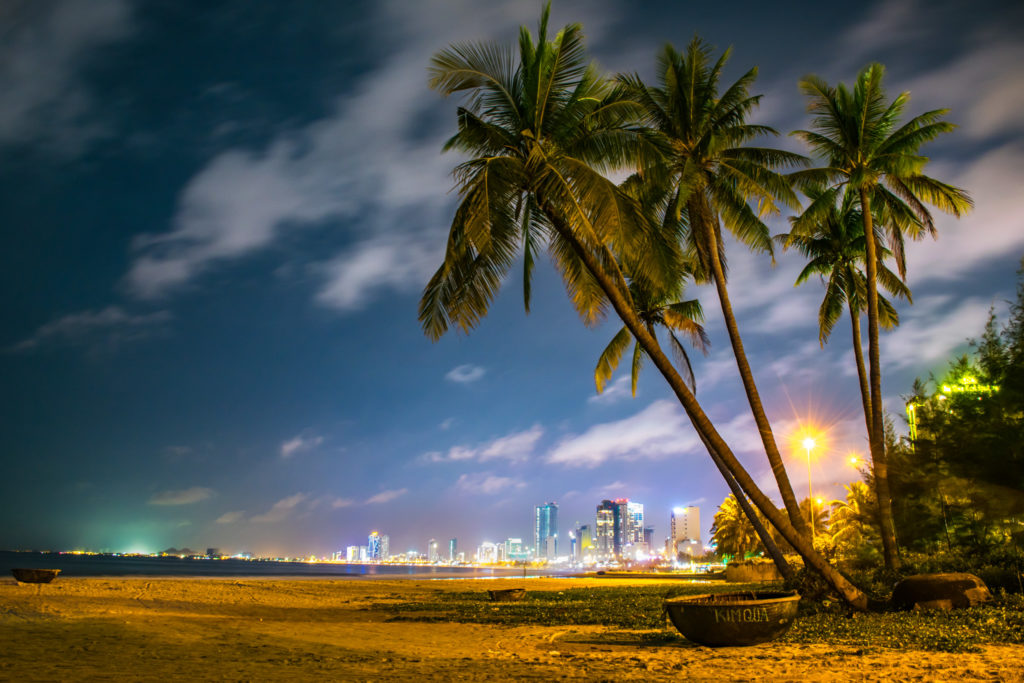 Day and night the view from the beaches around Da Nang are full of color and vibrant life from the people and oceans that surrond them. 
Danang Beaches
    If you're really on a motorcycle vacation, that vacation is probably meant to include some beach time and fun in the sun.  As one of the best things to do in Da Nang on a motorbike, around Da Nang is a host of beaches that can allow you to get in on the busy beach action, or you can ride your motorcycle a little further to quieter beaches and escape all the crowds.
My Khe Beach. This beach is usually busy with locals and tourists alike and sits right at the base of some major hotels and eateries. Expect music, people watching, and strong currents in the water. This beach is where American soldiers used to come to relax during the war. My Khe was once listed in Forbes magazine as one of the "Worlds Most Luxurious Beaches." Timing the weather for catching waves to both surf and bodyboard are best enjoyed between April and September.
Non Nuoc Beach. Located about 10-minutes south of My Khe on the

Hoa Hai Ward's coastline and close to the marble mountains. The waters clean, the waves are nice, and the drinking and dining options are plentiful. It's a marginally toned-down version of My Khe where you can still hire surfboards, stand up paddleboards or take a boat tour. If you're looking to rub some salt in the wound of your friends at work, take some selfies drinking cocktails with the pristine ocean kissing the soft, sandy beach behind you.
Red Beach. Noted more for its lack of people than its popularity Red Beach is more about relaxing.

 Red Beach got its name from the Marines arrival on it during the

Vietnam war

 on March 8

th

, 1965. Here you'll find a mostly deserted stretch of sandy beach with calmer waters and excellent landscape views.

  Don't expect towel-side drink service, abundant food options or much people watching. Enjoy the relaxing beaches while you can, if you're heading up the coast, Da Nang is a lot different than Hanoi and the North.
Beach Tips Around Danang
The beaches around Da Nang can easily be reached in under a 20-minute drive on your motorbike from central Da Nang
Non Nuoc Beach. Clean, beautiful and a great place to spend the day. You can hire all the usual beach fun here like surf and stand up paddleboards
My Khe Beach. The place to go for people watching, seasonal surfing and all the action
Red Beach. The place to go to relax and escape the crowds. Pack a picnic, a book and enjoy the swimming. Aim for the "Nature Villas & Resort" and you'll be in the right area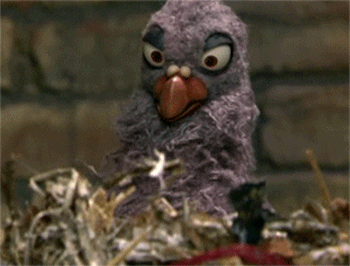 A People Watching Turkey Enjoying Some popcorn!
No one ever admits to people watching. They just seek out a busy patio then gossip about everyone walking past and grading their outfits like they have some kind of authority.
Top Spots To People Watch in Danang
Great places to people watch are best narrowed down by three factors.
1- Having more than one point of interest for your viewing entertainment.
2- Getting a proper perspective on the actual watching of people.
3- Not being noticed for your interest in people watching.
There are two main areas in Da Nang that will cover these essential people watching factors. On either side of the Han River near the promenade. Place yourself in front of a cocktail at a rooftop patio and you'll can people watch in Da Nang and marvel at the fire breathing dragon as she comes to life.
Bamboo 2 Bar is a multi-level pub with ground floor seating to watch sports on television and keep an eye on the flow of all those passing by. Move up a level, and you'll be in prime territory for the lights and water show. Come in, sit down, and let the day melt away behind a cold pint in this Aussie bar to an afternoon of Premier League before the show starts.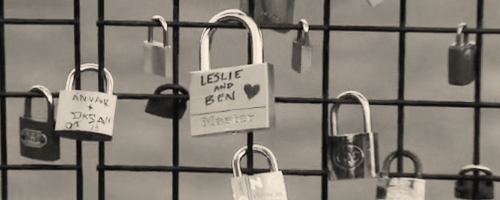 Love Bridge Da Nang will garner different reviews depending on what you aim to get out of your people watching. In the day, this little walkway out into the way provides a quaint view into the river. Once the sun sets and the city becomes a glowing beacon of competing incandescent light bulbs, this area comes to life.
As the name might suggest, this short catwalk is lined with locks that have been engraved with the initials of love-struck couples who have committed their love to rusting steel locks by the water's edge. Want to get in on the action? You can pick up a lock and get it engraved at one of the many booths near here. Then stake your claim next to a crowd of Asian girls who are also seeking out a premium love selfie.
DHC Marina is just around the corner for selfie-central and the love locks. For your fix of tourist viewing pleasure, this is prime territory. You can expect to find cafes, pubs, food stalls, and every traveler's favorite past time; hawkers pushing plastic souvenirs. With so many people in the area, you could probably stop staring at your phone for at least 30-minutes and just watch other people taking photos starting into theirs.
It's busy, it's fun, there is plenty to keep your eyes occupied, and it will fit right in with our related post on Top Places To People Watch Nha Trang. Take in an evening around the DHC Marina and enjoy the calamity.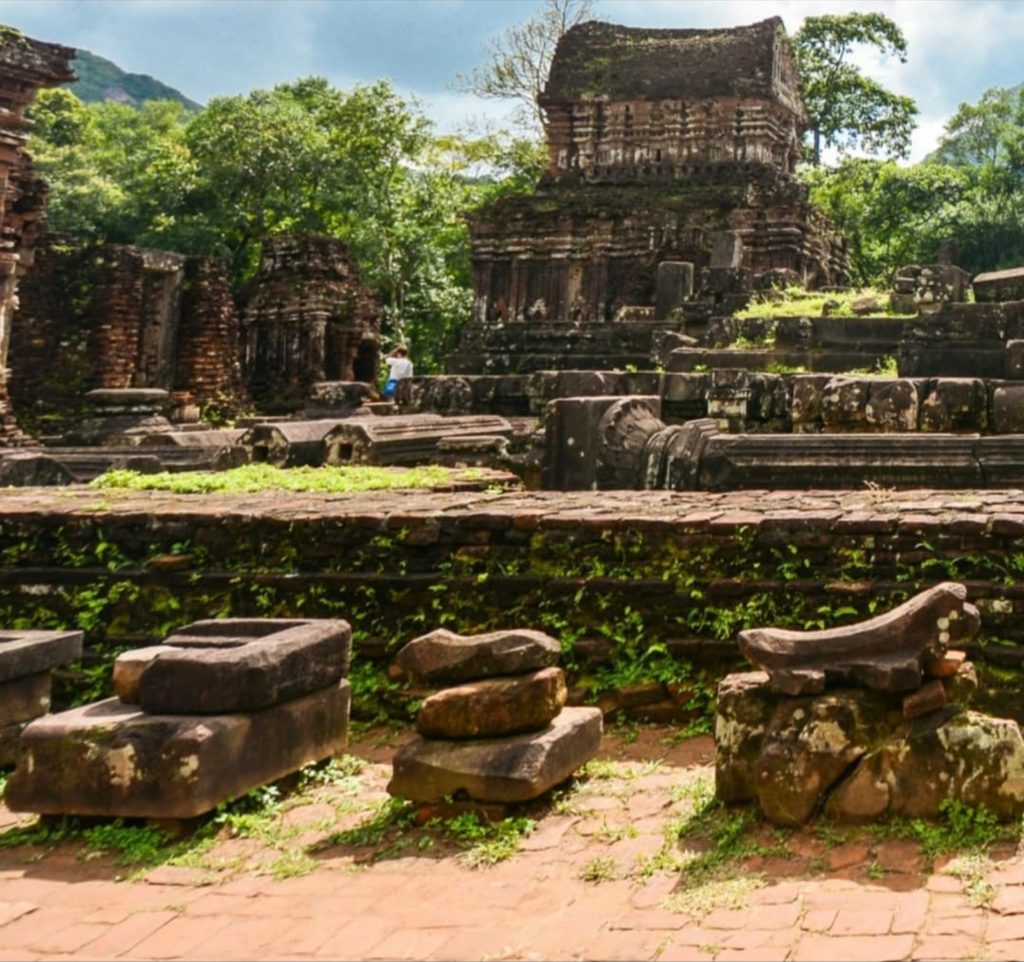 Photo:@worldeyephoto   –  As one of the best things to do in Da Nang on a motorbike, the My Son Temples feel a world away from the busy city. Take the time to take in the history and beauty of this area. 
My Son Temples
    Around the city of Da Nang are plenty of options to enjoy a pagoda or two, but for a day full of exploration as one of the best things to do in Da Nang on a motorbike. You should grab your day pack, then head out to the 50kms or so to the My Son Temples.
     At the My Son Temples, you'll find a mix of rediscovered history, ancient ruins, and Vietnam bombing aftermath. Much like the area around Halong Bay, the My Son Temples are also a UNESCO world heritage site. The temples were originally built by the Champa Kingdom centuries ago.
     Eventually, the temples were lost in time and hidden in jungle scrub, but after the discovery in the late 1800s, they were coddled back to life and later became home to the Viet Cong during the Vietnam war. Eventually, the Americans got wise to the Viet Cong and started a bombing spree that would flush out the Cong and destroy part of the temples.
    Visit My Son Temple either early in the morning or after 2 pm for the least amount of tourists.  You'll be happy you chose a motorbike rental over a taxi for trips like this. You can ride your motorbike right to the temples and entrance is around 100,000vnd. Once your inside, find the free electric shuttle that will get you to the ruins and avoid any unnecessary walking.
Things to Know About My Son Temple
A mix of ancient and new history. Brush up on your historical facts before you go or hire a guide once you're there
Go for sunrise or after 2 pm to avoid the crowds
Take the free electric shuttle once you're inside, to save some walking energy
About 50kms each way from Da Nang, so plan for a full day
---
Marble Mountain Caves
    A good attraction just a 10km motorcycle ride from central Da Nang, the Marble Mountains are abundant with caves, climbs, hikes and history. One of the caves was once utilized as a hospital by the Viet Cong during the war and now several of the caves house temples.
    The mountains should definitely be added to your Vietnam road trip itinerary as one of the best things to do in Da Nang on a motorbike. All in, there are six significant caves and a couple less important ones to explore, along with the various tunnels and temples. The mountains themselves were named for the five elements; Kim (metal), Thuy (water), Moc (wood), Hoa (fire) and Tho (earth).
      A visit here will likely take up about half your day and shouldn't' be attempted if you can't handle a lot of walking after a long night on the town. If you do turn up hungover, you'll be happy to know you can take a lift to the top of the mountains. Or if you're feeling energetic after a caffeine-injected Vietnamese coffee, you're welcome to try the daunting stairs.
    Once on top, you can explore the caves by foot and take in some stunning ocean-side views above My Khe beach. Tickets to get into the marble mountains are around 40,000vnd, and the price of the lift is an additional 15,000vnd. The 15,000vnd will be money well spent after your seven-figure bill of beers from the night before! Additionally, you can hire a guide for around 50,000vnd  per group to give you a better understanding of the caves.
Things to know about Marble Mountain Caves
Close to central Da Nang at just 10kms away. Be vigilant about your parking as trinket sellers are likely to be pushing product when you get back
Plan for half a day to enjoy it all
50,000vnd will get you a group guide if you want to understand what it is you are exploring
Take the lift for 15,000vnd and save your energy for cave exploration
  If you thought monkeys couldn't get any cuter, wait 'till you spot the impossibly adorable Red-Shanked Douc Monkey. This is a Vietnam memory you couldn't replicate anywhere else.
Son Tra Peninsula and The 67-Meter Tall Lady Buddha
    The day trip of day trips on the best things to do in Da Nang on a motorbike i a visit to see the 67-meter tall lady Buddha, at the Linh Ung Pagoda. You can see Lady Buddha from virtually anywhere with a view around Da Nang, so you best pay her a visit.
     The Son Tra peninsula where the Buddha and pagoda are found can be accessed on your motorbike in about 30-minutes. However, on the way out to the Peninsula, there are some excellent stops like the Man Thai fishing village, the Buddha/pagoda, some breathtaking views, and if you're lucky, some Red-shanked douc monkey photo ops. 
    Coming from Da Nang, you're first stop will be the village of Man Thai. The village is probably most well-known for its fishing and local seafood lunches. Arrive between 6-7am to watch them get started.
    Next on the road is Lady Buddha who was built to impress. The statue is a towering 67-meters in height, 35-meters wide at her lotus base, and inside you can explore the 17-floors that each holds 21 various Buddha statues. If you need to get your Buddha fix in size, expression, sex, or grandeur, anywhere in Vietnam, you can do it all here.
    Once you pull yourself away from Lady Buddha's lure, keep making your way up the peninsula. From this point on the roads begin to wind, steepen and may be covered in some mountainside shrapnel, so be cautious. On the way stick to the right and watch for a sign pointing you to the giant Banyan Tree. The tree is a woven mix of roots and veins all working together to support this massive tree. The locals have put the Banyan trees age somewhere around 1000-years old, and its lack of visitors will allow for some intimate tree photos.    
    After the tree stop head back to where you initially turned and headed down the opposing road. This road will take you past the Sun Tra Peninsula resort. Don't expect to be allowed at the beach resort here unless your credit card is begging to be maxed out.
    From this point, the road basically goes straight up. If you're riding with two passages, you'll need to be on something bigger than a Honda Win. Either go at it solo while the other walks up the hill, or be riding a 200cc+ bike like the Honda CRF 250cc.
    Once you reach the hilltop, you'll be in an area known as the Monkey Passage, and if you get lucky, you might see some of the most beautiful monkeys on the planet. The Red-shanked douc monkey is a vibrant mix of reds, yellows, whites, and blacks. As far as primates are concerned, they're a bit shy, but they sure do look good on camera. If you notice ropes across the road up in the tree-tops, these are so the monkeys can cross without having to deal with cars or motorcycles.
    Eventually, you'll come to the final stop on this Sun Tra Peninsula road trip, the Ban Co Peak. It's here you'll get the endless views over the ocean, and if you're up for the challenge, you can go head to head with Confucius in a game of chess. There is a bronze tribute statue of him here waiting to challenge anyone to a match!
Top Son Tra Suggestions
Stop one. Man Thai fishing village. Go early (6-7am) if you want to see the traditional fisherman start their day. Otherwise, come back for lunch
Stop two. Lady Buddha and the Linh Ung Pagoda. 67-meters of Buddha beauty and the largest pagoda around Da Nang
Stop three. Giant Banyan tree. A small detour will have you staring one thousand years of growth right in the trunk. It's worth the stop
Stop four. Ban Co Peak. Endless views and the chance to challenge Confucius at a game of chess
Check your brakes and check your fuel before leaving town, both will be very important for this day trip
      The whole area around Da Nang is a mix of fun, history, exploration, and adventure. If you don't have the time to stop and see everything, then it's best to pick a few highlights. Try the Dragon Bridge as it's fast, free, and easy. Second in priority would be Marble Mountain as its close to the city and worth the history and experience. Or, if you can spare a full day, Ba Na Hills resort and Golden Bridge is something that you aren't likely to experience anywhere else in the world.  After Da Nang, you might want to dive deeper into the Central Highlands route and some of the lesser traveled to parts of Vietnam.