Reading Time:
4
minutes
   Danang is the third-largest city in Vietnam. It is a modern city that is well connected with flights from all locations around Vietnam. Around a twenty-minute drive from Danang is the tourist hot spot of Hoi An. The combination of Danang City, Hoi An tourism, and Hue city being across the Hai Van pass gives this area of Vietnam many things to do. Overall it is a city to get a luxury resort to kick back and relax on the city beachfront while blowing the cash on fine dining and exotic living. 
Drive a motorbike around Son Tra Peninsula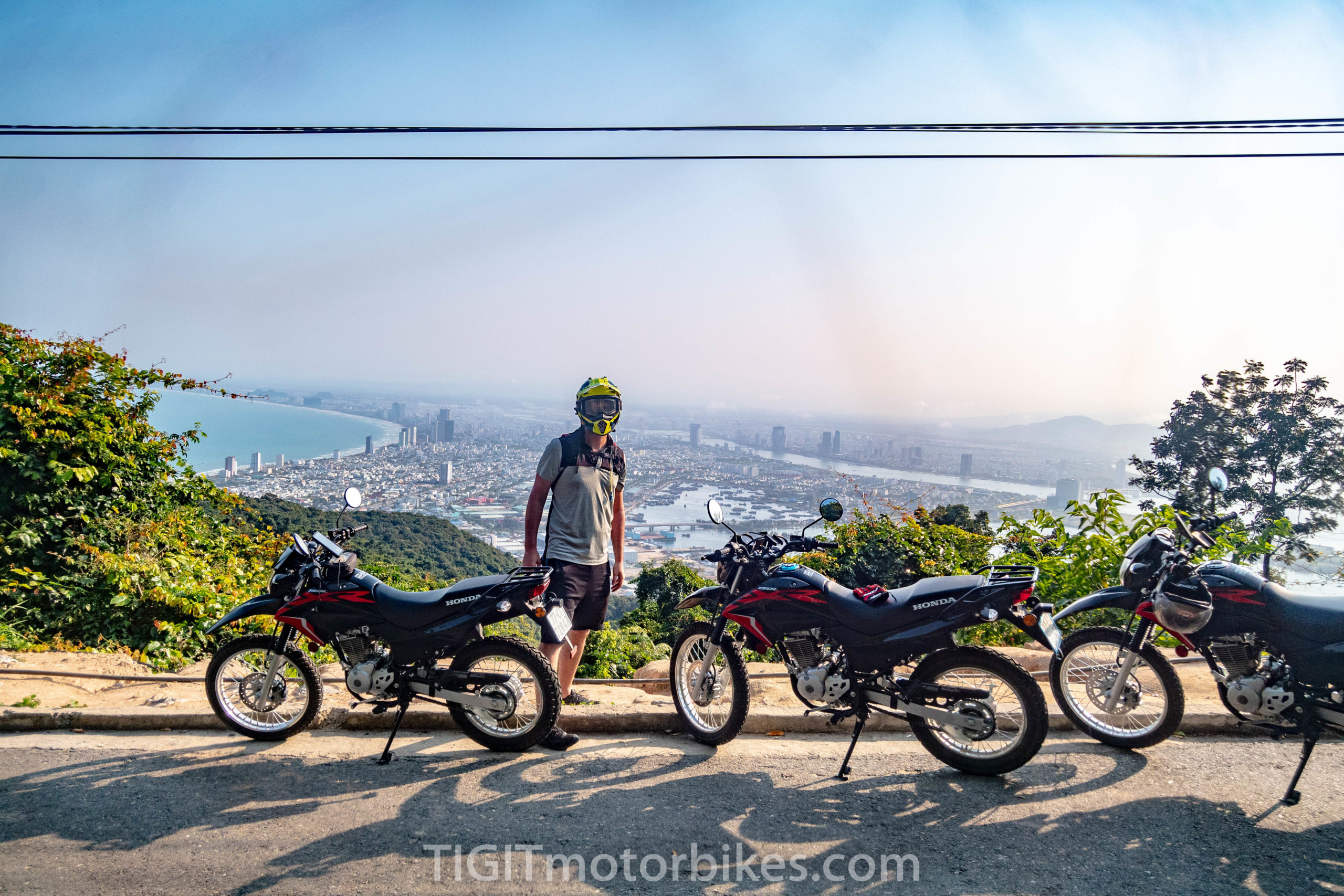 One of the most underutilized activities for tourists in the Danang/Hoi An area is the stunning drive around Son Tra Peninsula. 
A Quick twenty-minute drive from central Danang will have you up on the hilltops and surrounded by monkeys. There doesn't need to be over-planning for this activity, and Google has plenty of "points of interest" marked on the map. Drive around and find as many as you can before heading off home. 
Drive the Hai Van Pass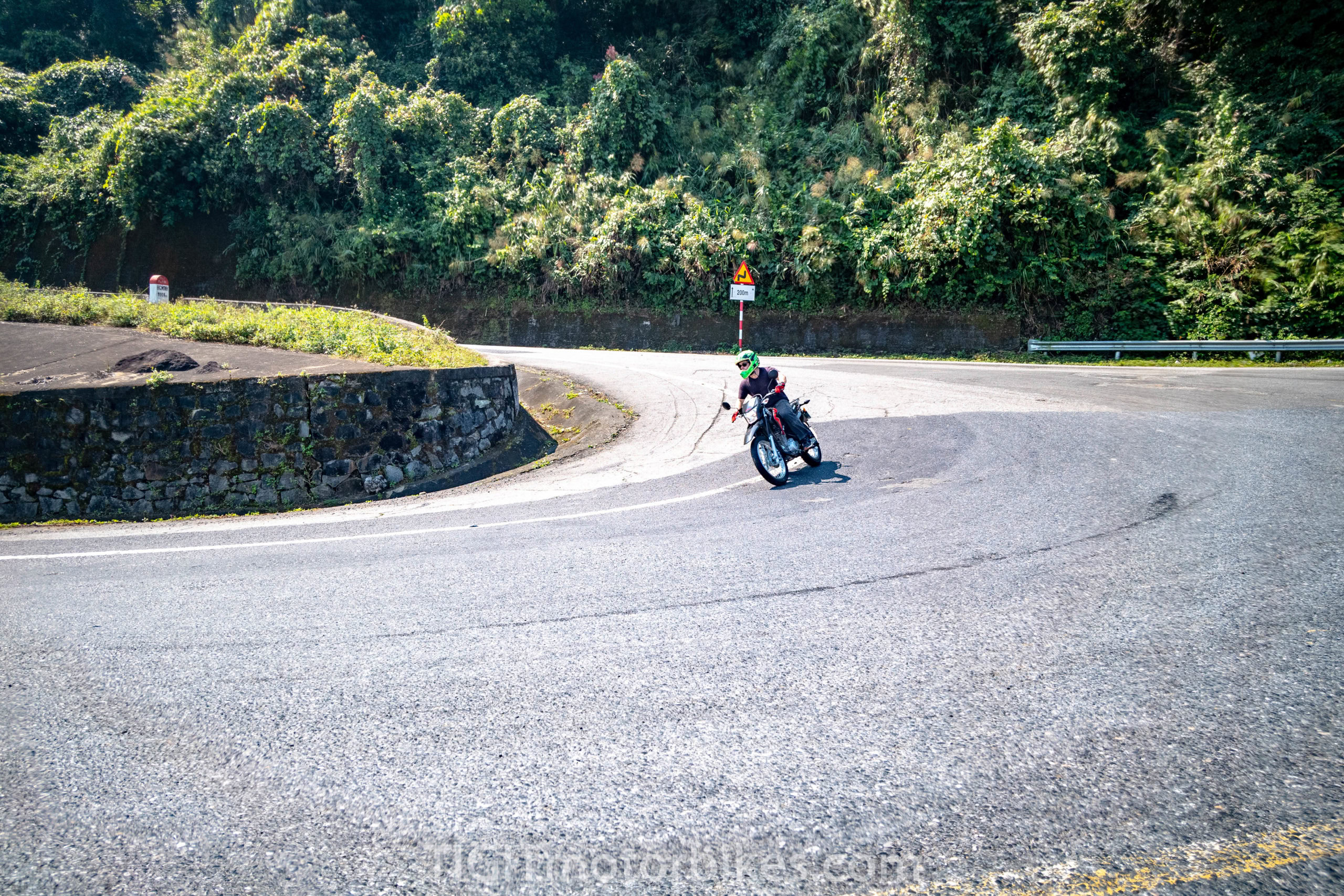 The Hai Van Pass is the most famous piece of motorcycling road in Vietnam. Thanks to new roads, it is now an entire one-day loop to cross the pass and do the tunnels back again. While the Hai Van pass is over-rated and is by no means "the best road in Vietnam", it is a mighty fine way to experience motorcycling Vietnam.
Top bridges in Danang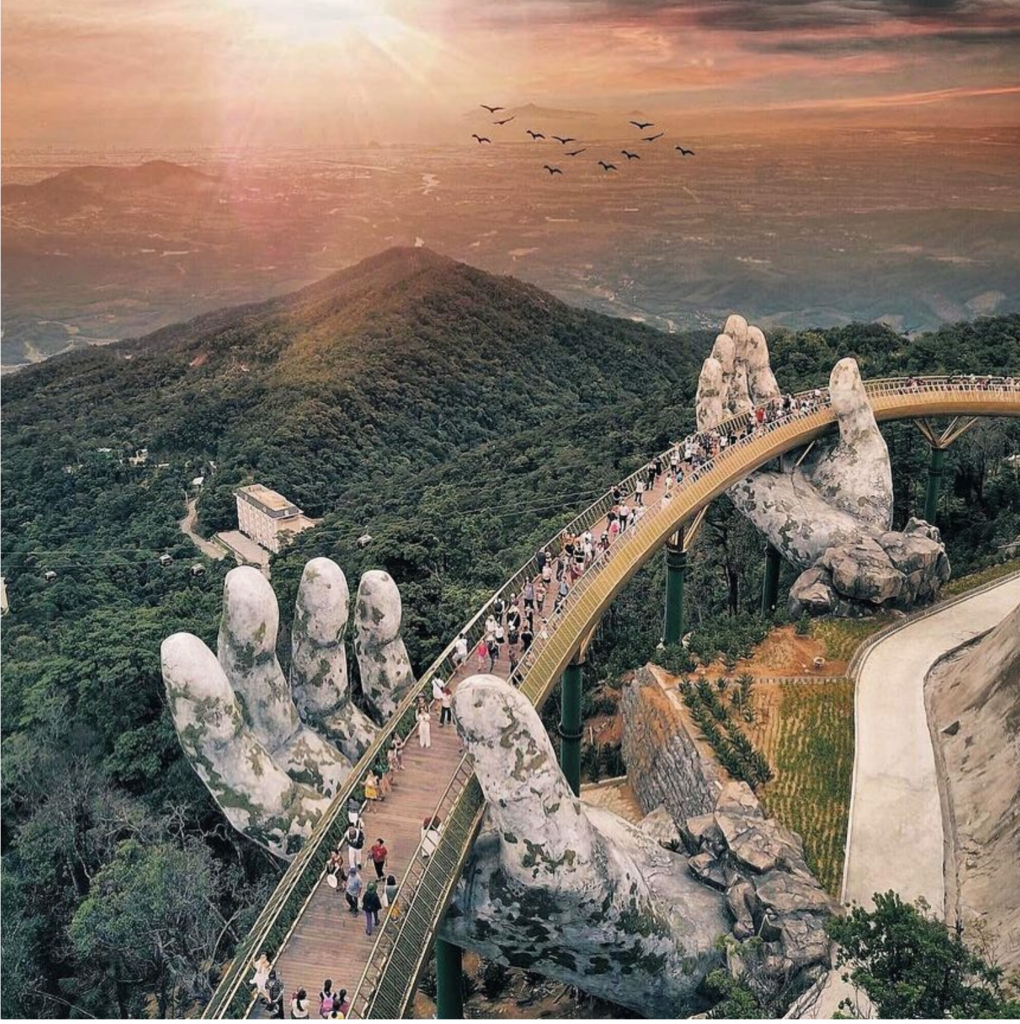 Da Nang has its share of top attractions that you should see a few of them even if you are only going for one day. Check out these incredible structures to see what we mean.
Dragon Bridge
 A piece of 4D artwork that doubles as a practical river passing roadway. At 9pm, on weekends, watch the structure come to life in a display of fire, water, and lights. The rest of the week when the sun goes down, this water overpass begins to change colors. Then, during the day, it looks like any other regular dragon bridge. This Dragon roadway boasts six-lanes of traffic, 666-meters long, took 4-years to build, and cost 88-million USD.
Han River Bridge

 
Complete with flashing lights and an exciting achievement of human construction. If you roll up on your bike close to 1 am, you'll see workers unbolt the structure at both ends to allow it to spin horizontally. This allows ships to pass at night that would otherwise not be able to pass under the trestle. Watch from about the 25-second to the 1-minute mark of this video on how it works.
Ba Na Hills Golden Bridge
Probably the most Instagrammed walkway connecting two points on earth, the Golden Bridge gets more attention than #PhotoOfTheDay. The stunning design has two jettisoning hands breaking free of the mountainside to hold up a massive arched golden sculpture that hangs dramatically over the mountain peaks. Tint the lighting and bring in Gandolf, and you'd feel like you're walking through the city of Osgiliath in Lord Of The Rings.
Ba Na Cable Car – 30kms from Da Nang by motorbike
Ba Na is a theme park at the top of a mountain. Danang is a hustling and bustling modern city, but just behind it is an entire mountain range that is untouched and natural. The Vietnamese decided to build a cable car to the top of the mountain range and put a theme park up there.
The cable car was built in 2013 and is one of the longest cable cars in the world. It is a somewhat terrifying experience being dangled over a mountain range by cables. Once at the top, you are greeted with a very commercial-looking theme park with all the world's Instagramming opportunities in one place. For the hardened adventure traveler, it is worth a quick trip. Get off the cable car and express your disgust at the human race. Then Enjoy a few roller coasters, pretend you didn't enjoy the day, and head back off on your motorbike.
Danang Beaches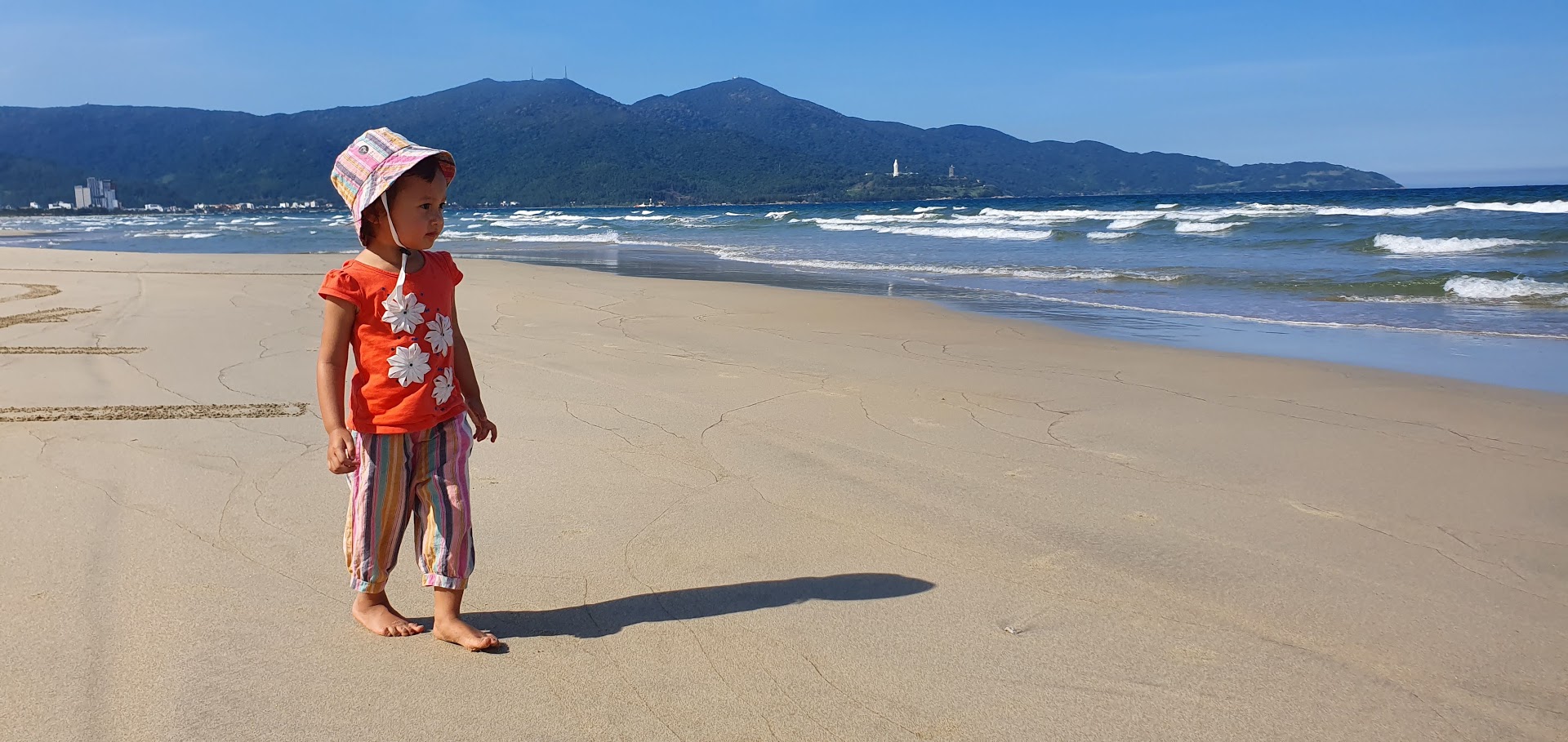 Danang is a proper beach city. High-rise hotels, next to the main road, which is next to a beach. It is the perfect place to catch a tan and spend a few lazy days pretending to read a book in sunlight that will blind you. We have a full article on all the best beaches in Vietnam.
The beaches around Da Nang 

can easily be reached in under a 20-minute drive on your motorbike from central Da Nang

Non Nuoc Beach. 

Clean, beautiful, and a great place to spend the day. You can hire all the usual beach fun here, like surf and stand-up paddleboards.

My Khe Beach. 

The place to go for people watching, seasonal surfing and all the action

Red Beach. 

The place to go to relax and escape the crowds. Pack a picnic, a book and enjoy the 

swimming. 
Marble Mountain Caves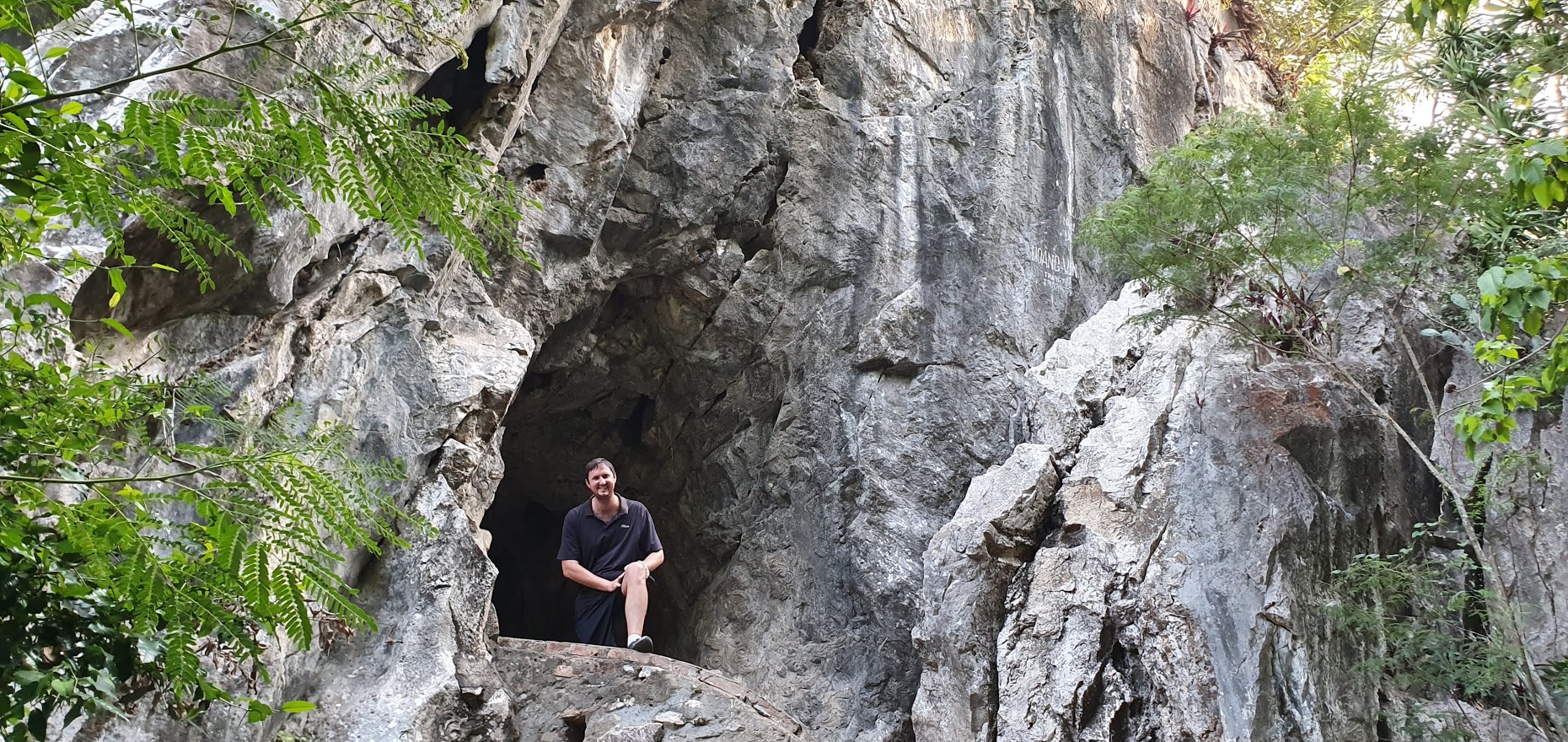 Marble Mountain is located between Danang and Hoi An and is a quick motorbike ride from either location. It contains a few caves to admire, some worship-related temples. The marble mountain is a reasonable way to spend half a day being a tourist.