Reading Time:
6
minutes
The Son Tra peninsula is located around a 20-minute drive from the central business district in Da Nang. It remains to be one of the most under-rated pieces of motorbike riding in Vietnam due to being overshadowed by the famous Hai Van Pass.

Considering how close Son Tra is to both Hoi An and Danang, it is remarkable how few tourists and in particular motorcyclists bother to venture out to the peninsula.
Son Tra is best described as a theme park for a motorcyclist. Dotted around the peninsula are Google map locations of "interest" (marked in blue) and the objective is to spend a day meandering around looking for each attraction.
Some attractions lead to no result and some lead to areas of enjoyment. It seems Google maps is constantly updating new places of interest, some are derelict and closed, whilst others have a gentle stream of tourists coming through.
Son Tra is about the journey, not the destination. Head out here with no particular objective and enjoy the concept of driving around a quiet and peaceful place that is attached to the side of a booming city.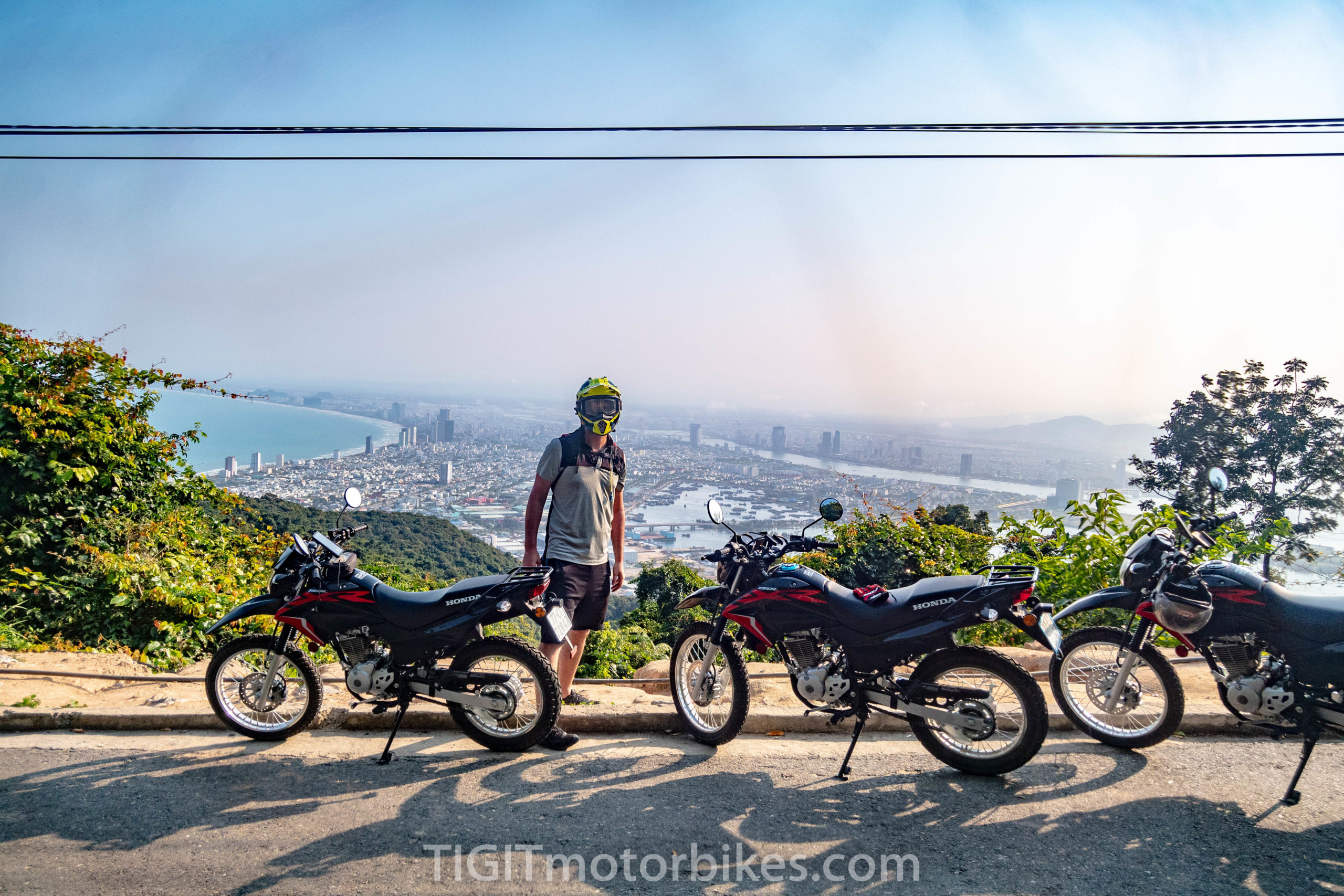 Located on the island is the Intercontinental Hotel which has budget backpacker rooms of just $400 a night. They have located themselves in the middle of the island and are conveniently blocking access to various roads and also the beach. Feel free to hate them for the most likely illegal blockades, but at the same time, love them for the protection they are providing the native monkeys from locals. As a cynical and experienced expat, I am familiar with the trash problems and animal destruction caused by local Vietnamese and sometimes it takes a five star resort to keep a place clean, tidy and most importantly off the commercial tourist trail.
There are other government-related blockades that ban automatic scooters from entering. Most likely due to an abundance of crashes happening on the steep roads. Son Tra can only be accessed with a semi-automatic, like the Honda Blade and upward.

How long does it take to drive Son Tra?
It is possible to tick the box of driving Son Tra with around a 1/2 day of driving. This will allow a driver to visit the East side attractions such as the lighthouse and big tree. It will also allow the driver to run into the intercontinental armed forces which is desperately trying to protect the area from backpackers and locals.
To properly experience Son Tra requires a casual and nonstressful full day. It is actually worth driving every single road on the island and I found myself on a mission of wanting to touch every piece of tarmac the peninsula had to offer. The weird fluctuations from tourist sites to completely abandoned single track roads had me thoroughly entertained. From the attraction list, it had a mix of relatively busy tourist sites to the nearly abandoned areas where uni students hang out to make camp fires and ….. make love.
On my epic one day adventure to Son Tra I visited the Hai Van Pass loop first and then headed to Son Tra. I managed to complete both tick boxes in one full day of very casual driving.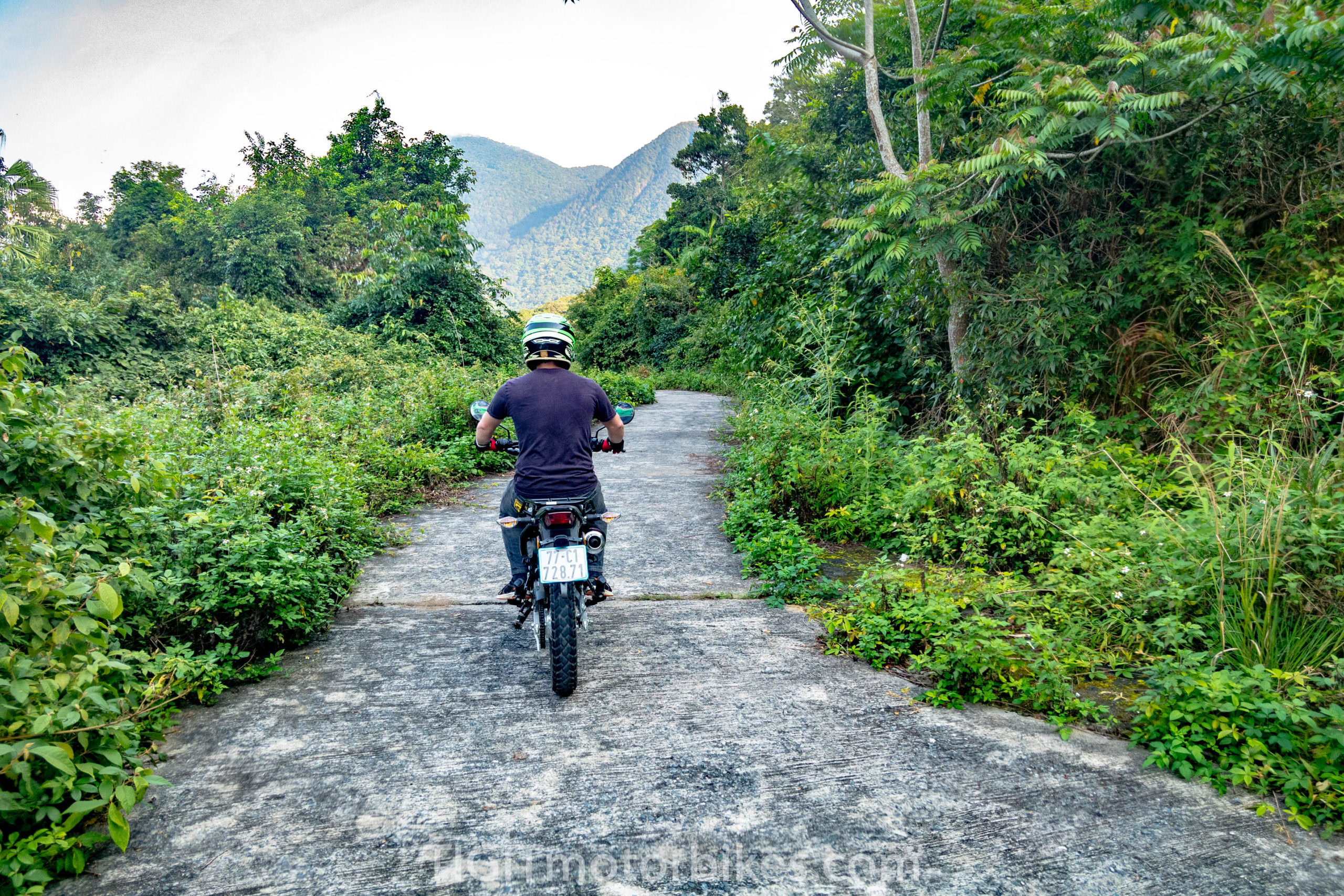 Our journey East to West on Son Tra
The big tree – Cây Đa ngàn năm
A large and impressive Banyan tree. On my visit it was free to visit and took all of five minutes. There also appears to be a hike down to Mũi Nghê however we decided there wasn't time. This tree or area is a quick stop and just one of many random and pointless attractions to entertain time.
The Lighthouse – Hải đăng Sơn Trà
Another pointless but enjoyable way to kill time. We were charged 20,000vnd each for the luxury of visiting this lighthouse. Seemingly no tourists can afford to pay the 1 dollar entrance fee and we had the place to ourselves. My guess, is that the guy who is supposed to be sitting in the lighthouse is instead standing on the outside charging people money to come in. It probably isn't a tourist site at all, but this is part of the charm. The stairs to climb the lighthouse are narrow, and there is no health and safety around which allows us adults to be children and climb parts of the lighthouse that we shouldn't.
Excellent
The Intercontinental Hotel and North beach
Our attempt to reach "North Beach" was blocked by the intercontinental hotel security. They offered an alternative way around to the beach which required a 30 minute loop around the back of the hotel. This is probably their way of saying "it is still possible, we are not stopping you tourists accessing the beach". This 30 minute detour is probably enough to make most travelers give up on the beach. However we obliged and decided to try their alternate route. This lead us on a great trail around the back of the island that I fully recommend driving. However it did not get us to the beach. Further studying of GoogleMaps suggests to me that the hotel is actually blocking all access to the beach and this "detour" is a simple way of getting motorcyclists to leave the property quietly without aggressive confrontation.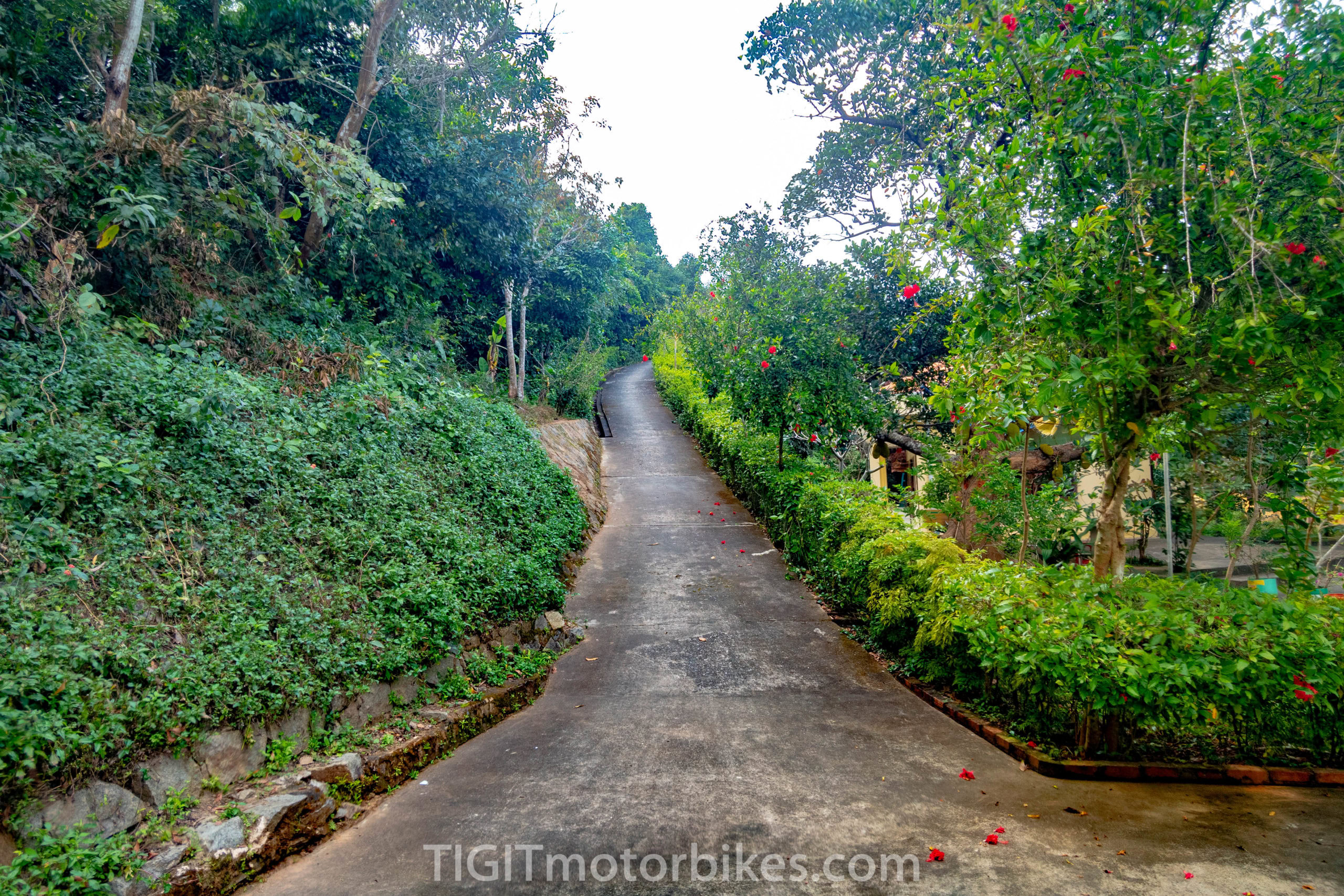 Time Motion and views of Danang
Having driven around the back of the intercontinental hotel we then decided to head to the west side of the peninsula. Here we found a gorgeous view of Danang city that looks to be called "timemotion" on GoogleMaps.
It further drills home the concept that some places never seem to make it onto the tourist circuit despite how amazing they may be.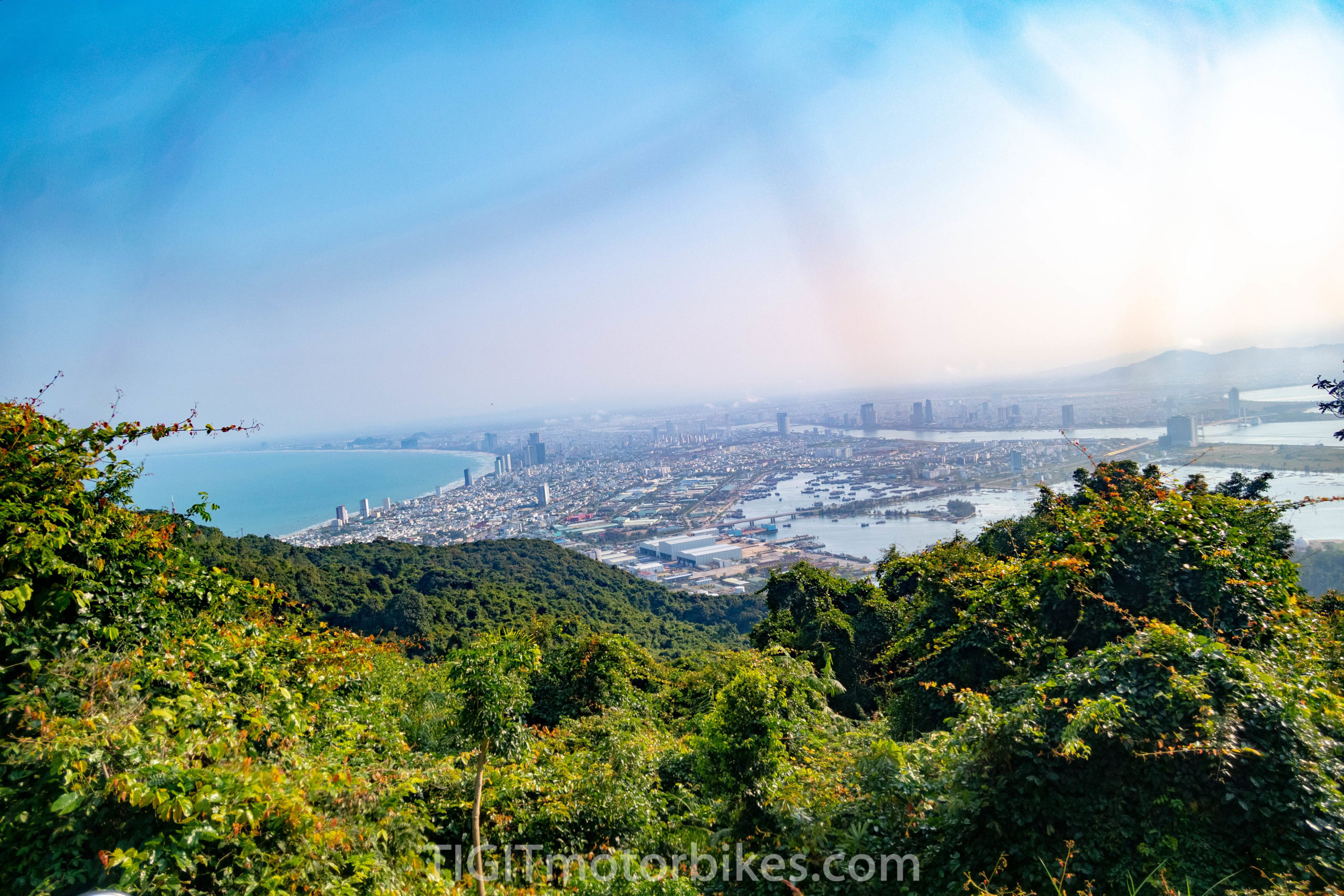 Ban Co Peak
Ban Co Peak looks to be the busiest tourist attraction on the Son Tra peninsula. Parking lots, ice cream sellers and hoards of selfie takers and instagram models. Park up, climb the little hill, join the instagram club for 5 minutes and head back down again.
The small back roads of Son Tra
All around the island is a small single track road. For some people it will be out of the comfort zone, especially in the rain. Some of the slopes are very steep and we did have some backpackers express their concerns to us about the "unfriendly" nature of the roads. However to the seasoned rider this is just another countryside road. If I hadn't have talked to random Honda Win backpackers that were complaining about the danger of such a road, then I wouldn't have even considered the condition. If you can drive, then go and enjoy the roads, if you can't drive, then best to avoid!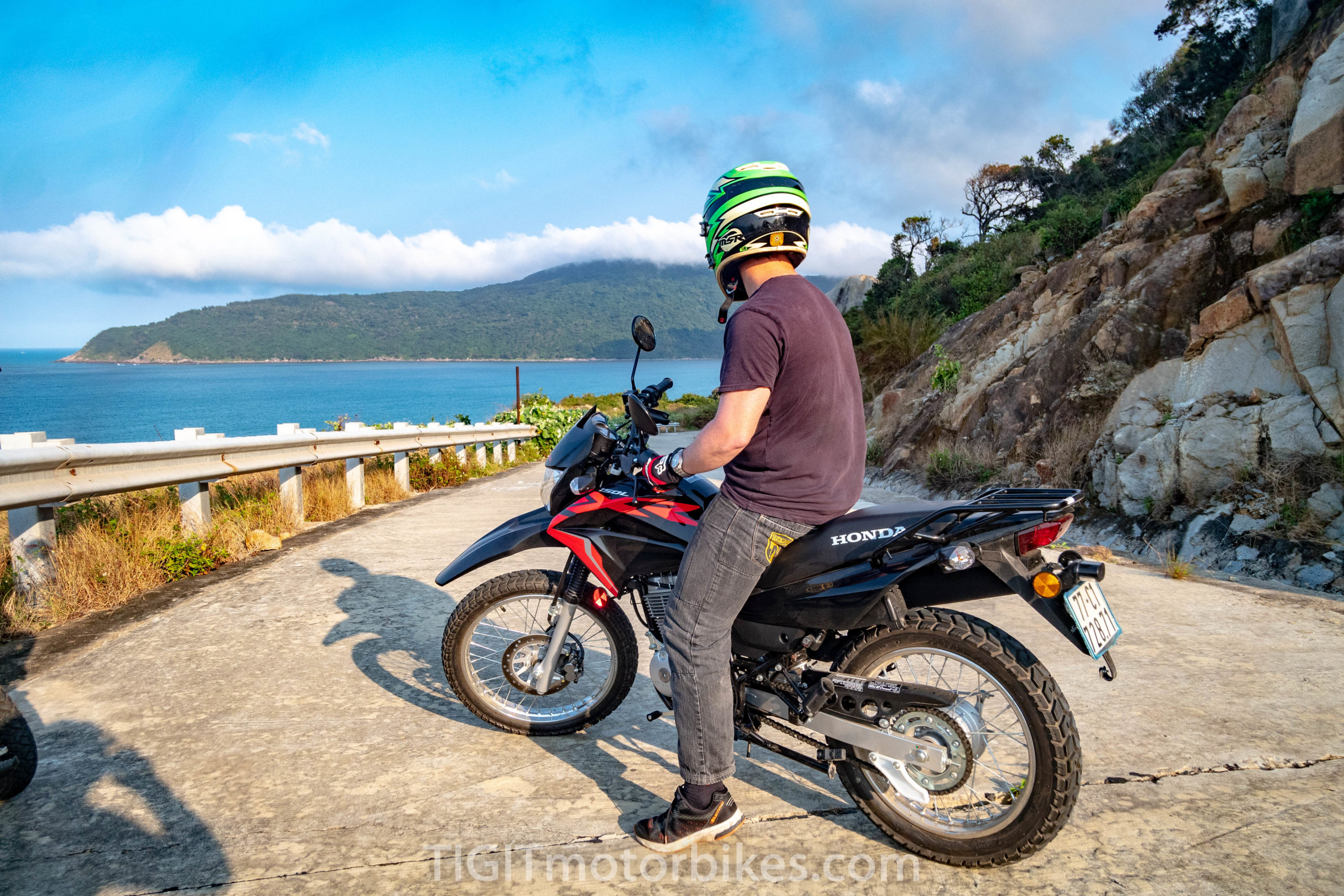 Black Rock
Black Rock appears to be a local hangout and camp site for the teenagers of Danang City. The sea splashes up on the rock and the area is surrounded by grass. A lovely place to do drugs, alcohol and experiment with your friends.
For a reminder of how old and boring you have become, then this is a great place to check out. Remember to give the kids a lesson on the responsibilities of picking up ones trash. Do this and your good dead can be done for the day.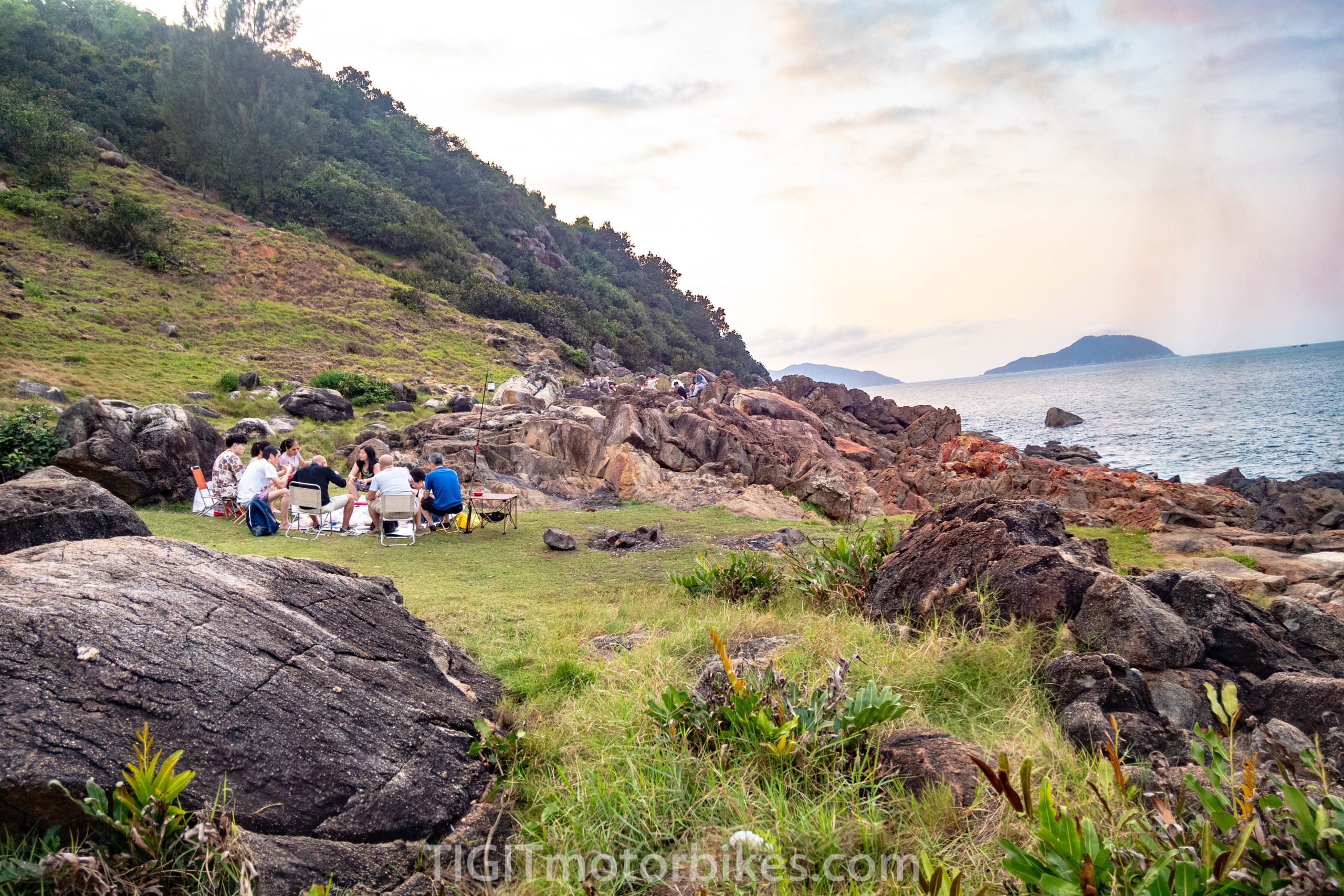 Enjoy Son Tra Peninsula
Written above is my unplanned journey to the Son Tra Peninsula, it was a lovely day out. Having skim read this article, head out there yourself with no real objective and enjoy this wonderful location that is being forcefully kept off the tourist trail by the Intercontinental hotel!