Reading Time:
8
minutes
You want to ride an adventure bike, but you don't think the length of your legs agrees with you. For safety reasons, you'll need to be able to touch the ground but to get anywhere adventurous you'll need a bit of ground clearance. There are options. Here's a look at some of the best adventure motorcycles for women and short riders including how to choose the right motorbike for your height
Adventure Motorcycles Weren't Designed For Women
When you look at classic adventure motorcycles you'll realize they weren't initially designed for women. These tall and heavy bikes have diversified in recent years to reach a wider demographic, but you'll need to do your research.
As a shorter rider, you'll need to know what you can handle. Too tall of a bike and you'll be dangerously out of touch with a firm ground in muddy or dusty terrain, especially (such as in the wild routes of South Vietnam) . How much motorcycle can you handle will help you decide if the bike is too tall as well as too heavy. If your bike weighs too much, you may feel out of control or unable to pick it up when you drop it.
Motorcycles for tall beginners or seasoned pros. 
KTM 790 Adventure R. Seat height 880mm. Weight 180kgs.

BMW 1200Gs. Seat height 890mm. Weight 263kgs.

KLR650. Seat height 890mm. Weight 196kgs

Honda Africa Twin. Seat height 860mm. Weight 205kgs
To comfortably ride any of these motorcycles you'll need a lengthy inseam and should be over 170cm tall. Not to say someone shorter couldn't handle it, but the last place you want to feel uncomfortable riding is on a motorcycle venturing around the world's adventure roads. Here's a simple motorcycle ergonomics calculator to see what you'd look like on a variety of two-wheels.
With an average seat height of 880mm and an average weight of over 200kgs for these standard motorcycles. There's a noticeable difference compared to adv bikes for shorter riders with weights in the low 100kg range and up and seats closer to 800mm for the models below. No matter how tall or big of a rider you are, you'll always feel more comfortable when you can put your feet down firmly.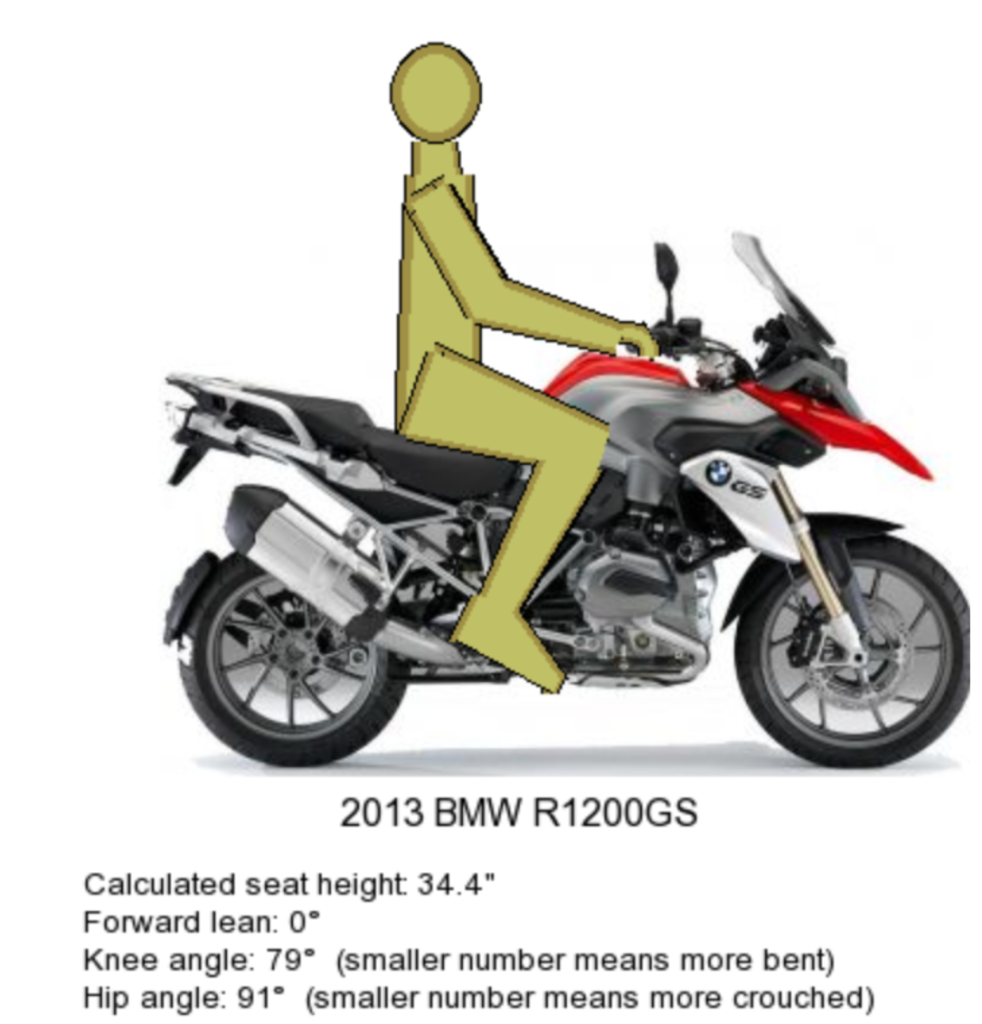 Best Bike For Short Riders
Bikes for short riders are not all scooters and 150cc, but we have those listed here too. When it comes to riding adventure motorcycles you'll want something you are confident on that is capable of handling the street, mud, dirt, or wherever you choose to go. On the list, I think the stats on the 800cc will surprise you.
Top 3 features to look for:
Check the seat height

to be sure you can get a leg over as well as touch the ground.

Check the weight

to know if you can pick it up when you drop it (you will).

Check the ground clearance

to determine if you can ride off road or just on the street.
Honda XR150L
Seat height. 825mm. 

Weight 130kg

Ground clearance 245mm

If you want to transition from adventure into the

best enduro bike for short rider,

the XR150L or CRF250L models are a close trade off.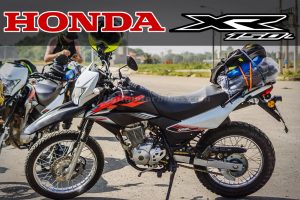 Locked and loaded for adventure. This machine begs adv riders for muddy action and the roads less traveled. 
XR150 The Ultimate Adventure Motorcycle  For Vietnam – Here's Why
Yamaha XT250
Seat height. 810mm. 

Weight 133kg

Ground clearance 285mm

Motorbikes with low centre of gravity

like the XT250 are easier to handle off road.

A nimble machine light enough for beginners and agile enough for serious off roading. Perfect for smaller or short riders.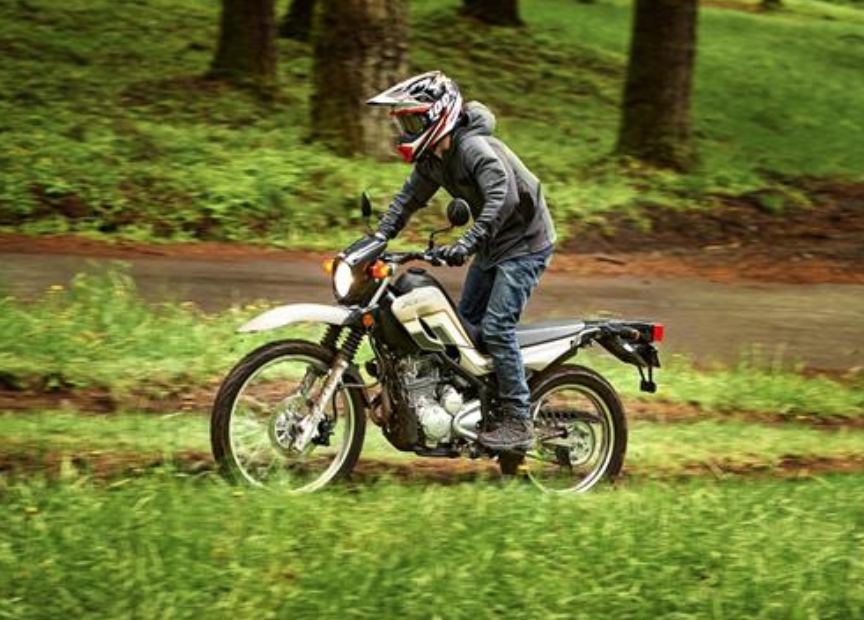 The XT250 is a fun and nimble bike great for off road or maneuvering through hectic city traffic.
Kawasaki Versys X-300
Seat height. 815mm. 

Weight 175kg

Ground clearance 180mm

Searching for

motorcycles for short females

? The X-300 is the smaller version of the Versys 650 that's taller and heavier than the X-300. A perfect place to start.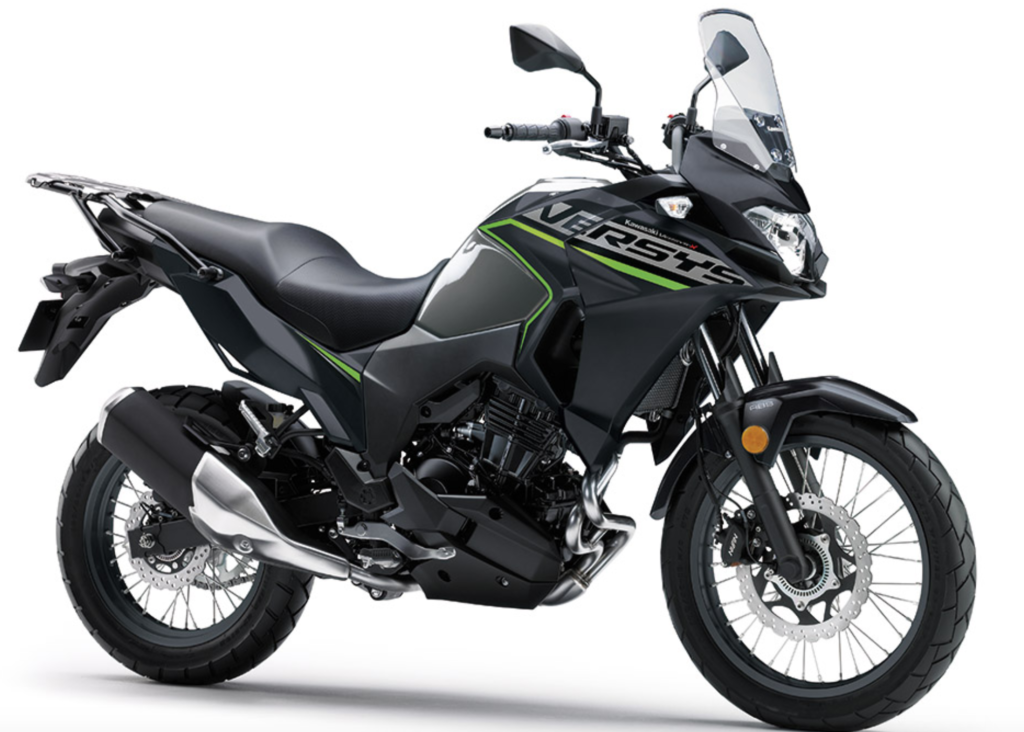 The Versys X-300 makes a great starter bike. Once you get comfortable upgrade to the Versys 650 addition. 
BMW 310 GS
Seat height. 835mm standard. 

Weight 169kg

Ground clearance 220mm

Factory seat height options. High seat 850mm. Low seat 820mm.

The 310GS is BMW's way of finding a GS for everyone. If you have BIG dreams to adventure around the world on the popular 1250GS, but are limited by little legs. The 310GS will get you there, and it's easier to pick up out of the mud too!
Honda CB500X
Seat height. 810mm 

Weight 195kg

Ground clearance 170mm

Looking for a hack to lower you CB500x another 30-50mm?

Check out this article

. 
Honda's CB500X is fun, we don't recommend this move unless you've got a lot of practice under your belt though.
BMW F750 GS 
Seat height options from 770mm – 830mm

Weight 224kg

Ground clearance 190mm

This is one of the

best ladies touring motorcycle

options as you can take it down the freeway at top speeds and ride it off road. 

When you think short motorbikes you think 500cc and under. Not to worry, BMW has your back with this low-profile 750cc addition.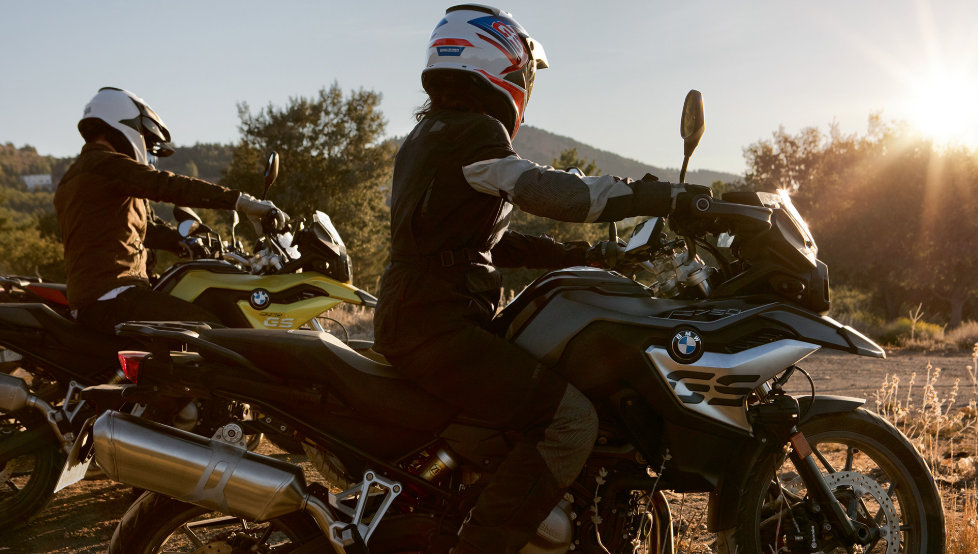 Triumph Tiger 800 XRx Low *Lowest Standard Seat Height On The List
Seat height from 760mm – 780mm

Weight 200kg

Ground clearance. Not listed

The XRx Low is specifically designed for shorter riders. The original Tiger 800 has a seat height of 810mm – 830mm and weighs 10kgs more.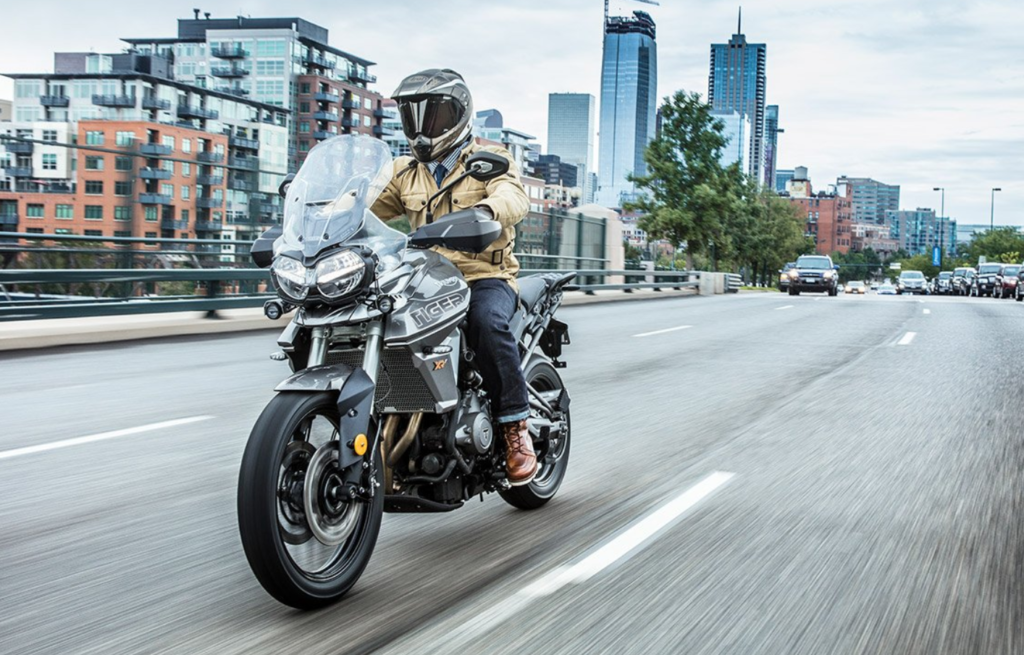 If you're your buying is based strickly on height, this is the winner.  The Tiger is a great bike at any height!
Adventure Like A Local – Small cc Bikes In Vietnam
Yamaha Exciter 150cc
Seat height 780mm 

Weight 116kg

Ground clearance 155mm

The most common motorcycle you'll see on the streets of Vietnam. Don't be surprised if you see the Exciter with a family of four traversing a single track mountain road.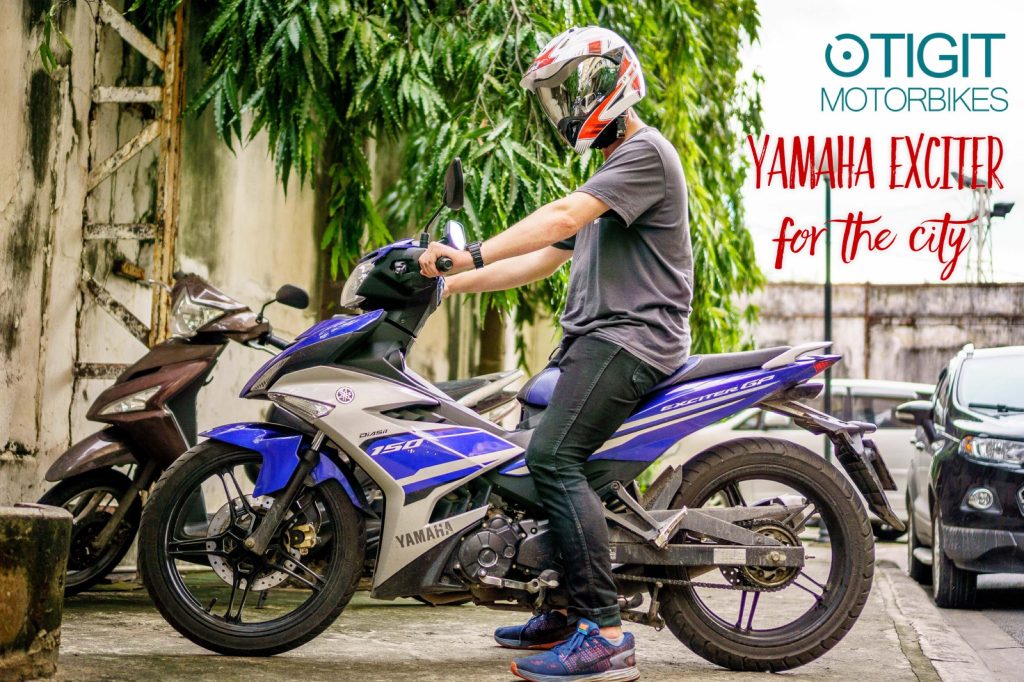 Ride like the locals on an easy to handle Yamaha Exciter.
Suzuki Raider 150cc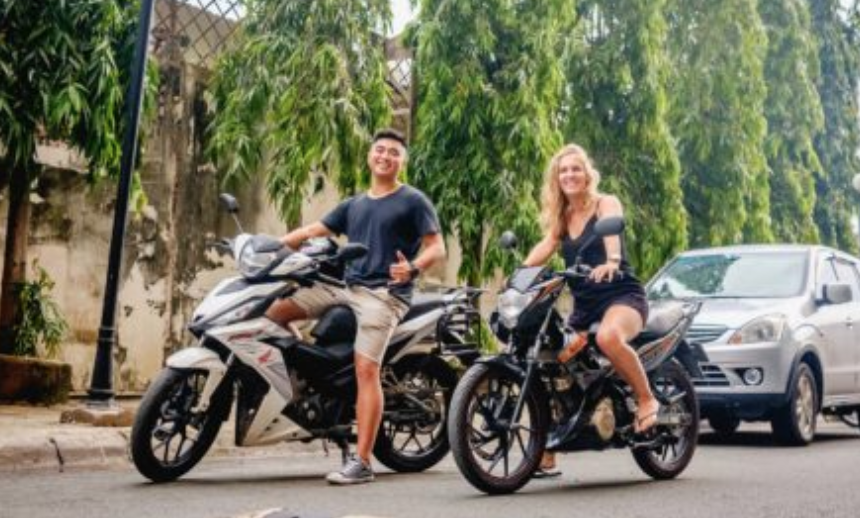 His and her bikes, I think so! The Raider is the perfect bike for anyone who needs to be able to touch the ground.
Honda Winner 150cc
Seat height from 780mm 

Weight 122kg

Ground clearance 167mm

The Winner is a simple and reliable motorcycle. Once kitted out with a set of 22L Givi hard luggage, you are ready to ride like a local with adventure options.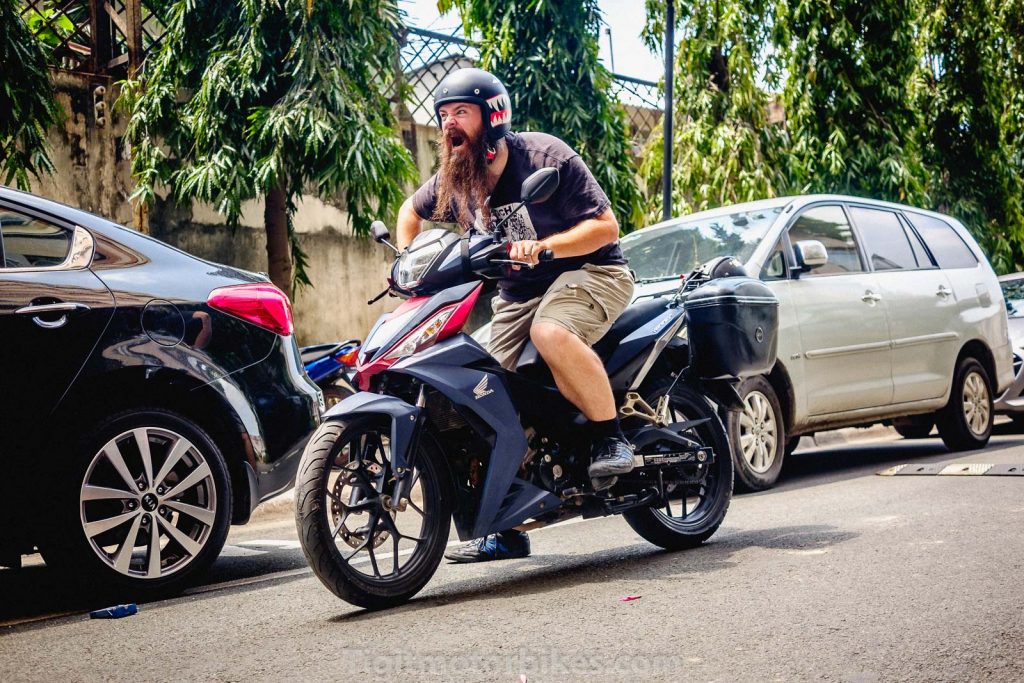 This photo sells itself. Even with one foot on the ground, you're having the time of your life!
How To Lower Your Motorcycle
Found a bigger bike and want it lowered? Been lying to people for years about your height and want to keep up the charade? You've got options. 
Some motorcycles have options right on the bike that allows for adjustments. On a number of bikes, you can easily adjust the suspension from softer to stiffer. In this scenario, even if the seat height was too high on its own, the bike would lower itself under a load if it were set to a softer suspension.
If these adjustment options aren't on your motorcycle or you are looking for real long term height adjustment results, you're not alone. Aftermarket companies have stepped up to meet your needs. For nearly every model of adventure bike there is an option to lower, or make some modification to it so your feet can comfortably contact the ground. 
These include:
Seats

. Removing foam, shaving them down, or buying a lowered option. Pricy. $150-$800+

Links.

Dog bones or links can replace existing suspension links to compress and lower your suspension. Cheap. $10-$60+

Suspension adjustment.

Soft suspension allows your bike to compress under your own weight. Shorter suspension makes the bike lower to the ground. Cheap. $0+

Suspension replacement.

Just google suspension replacement for your particular model. This will require taking out the old suspension and possibly making modifications to your motorcycle.  Pricy $200 – $2000+
Safety Tip: Adjusting suspension changes the factory dynamics of your motorcycle and may hamper its performance. Research first, adjust second.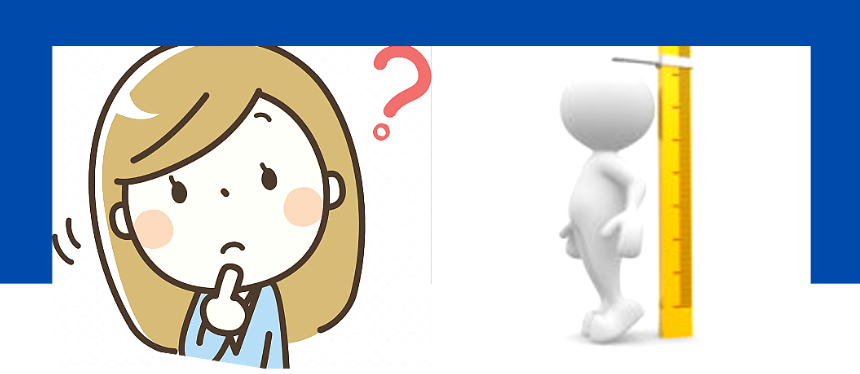 How To Choose The Right Motorcycle For Your Height
Option 1. With A Motorcycle:
The best way is to try out a few design models and see what one is going to work for you. You might have looked at the BMW F750GS and noticed the seat height of 770mm thinking that shorter is automatically the best solution. Once you start loading up 20kgs of luggage to the 224kg bike weight, you might feel uncomfortable with the weight of the bike.
In contrast, a taller rider may want to learn on a smaller bike too. Once they climb on that BMW310GS and start banging their knees on the handlebars, they'll quickly get themselves on something bigger.
What to look for.
Check how firmly part or all of your foot is on the ground.

Tilt the bike a little to one side while you sit on it. Do you still feel in control?

Find out all the lowering options based on the list above. 
Option 2. With A Tape Measure:
If you don't have access to a wide variety of motorcycles, you can take the calculated approach. Either find out the inseam on a well-fitting pair of pants or physically measure your inseam. Here's a quick video on inseam measurements to help get an accurate measurement. 
Measure from your crotch to the floor.

If the measurement is 30"/760mm, that's the minimum you'll need to place your feet flat on the ground.

It's more likely your feet will only ever touch a part of the ground. Not flat-footed.

Compare your measurement to various model seat heights to know what may work for you.
What Motorcycle Should I Get?
Try it before you buy it! Rent a motorcycle for a few days or a few weeks and take it out on an adventure before you commit to buying one. In Vietnam, Tigit Motorbikes can get you set up with a variety of quality adventure motorcycles. Ride one for a few days, take it on the motorways, off road routes like Cat Tien National park, and really get to know the bike. Perfect for out of country adventures or just getting to know different motorcycle options before buying your own.
| ADV Motorcycles | Seat Height | Weight | Ground Clearance |
| --- | --- | --- | --- |
| Honda XR150L | 825mm | 130kg | 245mm |
| Yamaha XT250 | 810mm | 133kg | 285mm |
| Kawasaki Versys X-300 | 815mm | 175kg | 180mm |
| BMW 310 GS | 835mm | 169kg | 220mm |
| Honda CB500X | 810mm | 195kg | 170mm |
| BMW F750 GS  | 770-830mm | 224kg | 190mm |
| Triumph Tiger 800 XRx Low | 760-780mm | 200kg | Not Listed |
| Locals Bikes Vietnam | 780mm | 116kg | 155mm |
| --- | --- | --- | --- |
| Yamaha Exciter 150cc | 780mm | 109kg | 135mm |
| Suzuki Raider 150cc | 764mm | 95kg | 140mm |
| Honda Winner 150cc | 780mm | 122kg | 167mm |