Reading Time:
13
minutes
The world is becoming incredibly accessible for adventure motorcycle travelers. What were once dismissable dreams of riding in the Morrocan sunset with sand dunes at your back or spending a winter between the mountains and beaches of Vietnam is now as simple as an online booking. 
To prove just how easily you could be off on two wheels across Asia, the Americas or even Africa. Let's compare the countries with the best adv motorcycle routes, including travel and fuel costs, motorbike rentals, and local suggestions.  
| Country | Scooter Cost | Motorbike Cost | Fuel Cost 2015-2020 | Deposits start at |
| --- | --- | --- | --- | --- |
| Thailand | Honda Blade 110cc $5-10/day | CRF250L $33/day | $1.05 | From $70 on credit card |
| Vietnam | Honda Blade 110cc $10/day | Honda XR 150 $20/day | $0.80 | From $500 on credit card |
| Peru | Yamaha BWS 125 $35/day | CRF250L $65/day | $0.90 | From $300 on credit card |
| Bolivia | Not Likely | DR650 $125/day | $0.55 | Not likely |
| India | Honda Aviator 110cc $9/day | Royal Enfield $22/day | $1.05 | From $70 cash |
| Indonesia | Honda Vario 110cc $9/day | Honda CRF150 $20/day | $0.50 | From $100 on credit card |
| South Africa | Sym Orbit 125cc $25/day | Africa Twin 1000cc $120/day | $1 | From $350 on credit card |
| Morocco | KYMCO Agility 50 cc $25/day | BMW650GS $130/day | $1.17/L | From $2200 on credit card |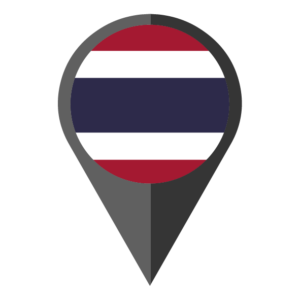 Thailand.
A long time top backpacker destination. These days, the number of 5-star resorts and packaged tours are easier to find than vacant villages, but it's still possible to explore the underexplored and have the best motorcycle trip imaginable. 
Top Places To Explore On A Motorbike Thailand.
Head into northern Thailand for some of the best adventure riding. The area around Pai is a good place to set up shop. From Chaing Mai to Pai you'll enjoy 762 snaking turns via route 107 & 1095. From Pai you can take the 1095 road in a loop to see waterfalls, hot springs and probably an elephant or two. 

Head south in Thailand towards Krabi for the most accessible tourist sites. Krabi itself is stunning. If you made the mistake of going to Phuket, you can ride to Krabi in a couple of hours direct or venture off the main #4 roadway for a full day of riding exploration. 

Around Bangkok is traffic madness, but a good place to start for motorcycle hire to head any direction in the country. For a quick exit take road 323 to Kanchanaburi and head into national parks Erawan, Sai Yok, and Khao Laem.
Motorbike Hire Common Concerns
Do companies look legitimate? Yes, Thailand rents a lot of motorbikes. A couple of good site we haven't use but have good layouts with nice reviews are Emma Motorbike Rental and Big Bike Rental. 

Do I need to leave my passport as a deposit? No, typically a credit card deposit will do.

Do I need a motorbike license in Thailand? Yes, for any size of scooter or motorcycle but many people still ride illegally without one.
Check our related post on how to cross borders in South East Asia on a motorcycle if you plan to ride around S.E.A. on a hired motorcycle.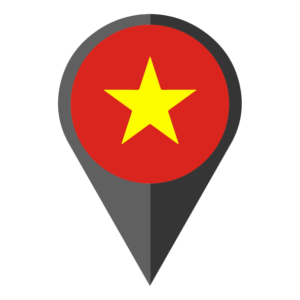 Vietnam.
Access to China, Laos, Cambodia & the South China Sea means all routes in Asia lead to Vietnam. The country produces some of the world's best coffee and food, with distinct regional diversity, incredible culture and roads yet to be explored. On par with the cheapest country to rent a motorcycle in South East Asia. Vietnam is an ADV riders paradise. 
Top Places To Explore On A Motorbike Vietnam
Ride north of Hanoi for the least explored roads in the country. Some of the

best motorcycle loops in Asia

are the

northern motorbike loops

that take riders from Hanoi into small villages around Ha Giang, then over some amazing passes like Pha Din. 

Ride along the coast on and off the QL1A between Na Trang and Hue for the easiest access to tourist activities like windsurfing, beach parties, and major attractions. This section is some of the best coastal riding in the country.

The capital of Saigon is a great place to start. You can get out of the busy city and into the countryside in about 90-minutes by taking the QL1A and turning off on the DT768 towards Cat Tien National Park. 
Motorbike Hire Common Concerns
Do companies look legitimate? Yes, Vietnam has plenty of travellers coming to hire motorbikes or to

travel by scooter

. Check

Tigit Motorbikes

as a positive example. 

Do I need to leave my passport as a deposit? No, typically a credit card deposit will do.

Do I need a motorbike license in Vietnam? For a scooter under 150cc you can drive without a motorbike license. 175cc and over you need a motorbike license and international driver's license. 
Blending in as an ADV rider might not be that easy in Vietnam, but the locals will understand why you're here.
Country
Cheap Dorm
Cheap Private
Street Food 3x /day
Beer
Bus Ride
Site Seeing or Experience
Average Daily Costs To Live Cheap

Thailand

$3-$5

$10-$15

$5-$12

$1-$2

$1/hr economy 





$2/hr premium

Grand Palace Entrance $16

$25-$35

Vietnam

$3-$10

$12

$4-$10

$0.45-$2

$2/hr economy $4/hr premium

Cu Chi Tunnels Tour $5 self $10bus

$25-435

Peru

$10-$15

$15-$25

$9-$15

$1-$2

$2/hr economy $4/hr premium

Machu Picchu entrance $45

$30-$45

Bolivia

$4-$8

$8-$15

$6-$12

$0.50-$1.50

$0.75/ economy 





$1.50/hr premium

Uyuni Sat Flats tour $35/day

$20-$30

India

Why bother?

$3-$10

$3-$9

$0.40-$2

$0.50/hr economy  $1/hr premium

Taj Mahal entry $4.50, tour $45

$20-$30

Indonesia

$4-$10

$10-$20

$8-$15

$1.50-$4

$1/hr economy $2/hr premium

Komodo Island tour $80-$100

$25-$35

South Africa

$10-$20

$30-$40

$10-$15

$2.50-$3.50

$1.50/hr economy $3/hr premium

Kruger Park game drive $80+

$35-$50

Morocco

$5-$10

$15-$25

$6-$10

$1-$4

$1/hr economy $3/hr premium

4-night Sahara Desert tour from $1500

$35-$50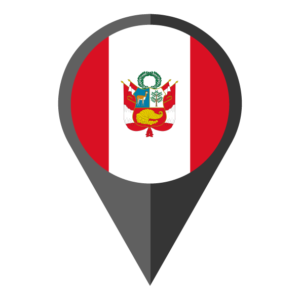 Peru.
Machu Picchu, Inca culture, rainbow mountains, bbq guinea pig, beaches, jungles and snowy 5000-meter peaks. Peru still remains a country lost in time and really only Lima has kept pace with the modern world. The country's location on the PanAmerican highway makes it part of one of the best motorcycle trips in the world. An enticing and affordable place to explore on two wheels.
Top Places To Explore In Peru On A Motorbike
Peru's biggest tourist draw is Machu Picchu. You can ride from Cusco on the 110 and 28B as far as Santa Maria/Hidroelectrica then hike to Aquas Calientes/Machu. The drive is absolutely stunning and not many do it. 

For warm weather, drive south of Lima on the 1S around Pisco, Ica, & Nazca for a taste of local booze and a look at the ancient Nazca lines etched in the earth.

For something unique without the site of other tourist travelers, ride the jungle route towards Villa Rica on the 22/22B then turn towards Chuquibambilla. From here you can circle down towards Ayacucho from Kimbiri District. River crossings and fuel are an issue on this route. Pack your adventurous spirit!
Motorbike Hire Common Concerns
Do companies look legitimate? Peru is in its infancy as far as motorbike rental goes.

Off-road motorcycle adventure tours

are more popular. There are a few companies with online reviews, but it's no Asia. Check Peru Moto Tours or Motorcycle Tour Peru as two reviewed companies we found, but haven't used.

Do I need to leave my passport as a deposit? Typically no, the credit card deposit will do.

Do I need a motorbike license in Peru? For motorcycles under 250cc you do, for 250cc and over a car license will do. You'll also need to carry an international driver's permit.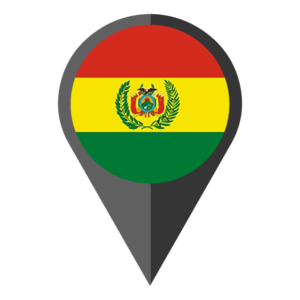 Bolivia.
The highest international airport on the planet, world's largest salt flat, 3rd largest exporter of cocaine, half of the world's highest lake, pink Amazonian dolphins, the Death Road, gov't subsidized fuel. For such a tiny country Bolivia has a lot to offer, and at prices that can't be ignored. If you're looking for value the country is great for adventure motorcycle tours.
Top Places To Explore In Bolivia On A Motorbike
Bolivia's death road will keep you alert. In its day you could see how two busses passing in the night on the edge of a cliff with no guard would lead to its deathly name. Today it's mostly an empty road with push-bike tours on it. Take the paved National Highway 3 from La Paz for roughly an hour then you'll see signs for the Death Road.

Uyuni has the largest salt flats in the world and they are an absolute must ride. The barren landscape makes for optical illusion photos and the sheer isolation is mind-boggling. From Uyuni town follow the road 30 for half and hour to Colchani and it begins.

Ride the vacant roads towards the Amazon for a look at a part of the world few foreigners have seen by motorbike. In the Amazon region between Trinidad & Fatima you're almost guaranteed to see pink river dolphins piranha fishing. Starting from La Paz on the 3, the roads quickly deteriorate towards Trinidad. 
Motorbike Hire Common Questions
How do I hire a motorbike in Bolivia? There are a very small number of tour companies that might offer

adventure motorcycle rentals.

Buying a cheap bike and selling it at the end of a long trip might be easier. Check reputable tour companies like Bolivia Motorcycle Tours whom I've personally dealt with. They might not rent, but can help.

If I can't rent a motorcycle how do I buy & sell one? This will take some time (2-4days of paperwork) but Chinese motorcycles are cheap. There is some detailed information on

this popular Horizons Unlimited forum

if you really want to know.  

Do I need a motorcycle license to ride in Bolivia? Not really. You should have an international driver's permit, but in Bolivia, if you show the police any kind of license it's usually good enough.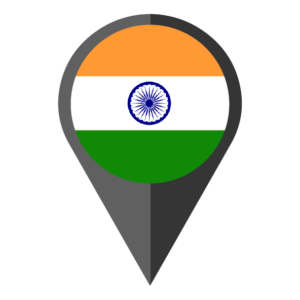 India.
If you can handle the crowds, everything else will be a zen vacation. India is still talked about like modern-day folklore. "I heard you can live for $1/day there. I hear Ganesha greets you at the airport". Things are cheap and the country is amazing, but don't assume Ganesha will be the one worshiping you! 
Top Places To Explore In India On A Motorbike
Jammu and Kashmir in the north of India allow riders to explore the incredible Himalayan mountains, lakes, and stunning scenery. Read our

Road Trip In The Himalayas article

for the full story and loop details of Kashmir.

Ride the snaking roads through the forests and over the mountains to Darjeeling. One of the best routes for India's

adventure motorcycle trips

is from Siliguri on the 10 to 110 through Darjeeling to visit the tea plantations then follow the river up to Yuksom.

For beach-goers, the strip from Pondicherry down to Kanyakumari on the 32 shows off some India's most incredible coastline. Drive down to Dhanushkodi Beach, a 9-miles strip of island sand where the

Bay of Bengal clashes with the Indian Ocean.
Motorbike Hire Common Questions
Where is the best place to hire a RELIABLE motorbike in India? Narrow down where you want to go, then start asking on motorcycle forums for recommendations. Promising looking websites with 4-5* Google reviews seem to have identical tone and length reviews, #FakeNews. Tony Bike center came recommended by other adv riders.

Do I need to leave my passport for a deposit? Some rental companies have the option to either leave your passport and a smaller cash deposit, say $100 on a Bullet or $150 with no passport.

Do I need a motorbike license to drive in India? One of the

cheapest countries to rent a motorcycle,

legally you'll need a motorcycle license along with an international driving permit issued in your home country to drive in India. That said, plenty of people ride without one and you might get away with it too. 
Insider Tip: In general India has a poor reputation for reliable motorbikes. If you are used to ripping up the backroads on your GS, XR150, or even 50cc scooter without much concern. You might be shocked when your one-year-old Himalayan begins to rattle apart on the tarmac. Do as much research as you can before picking a rental company.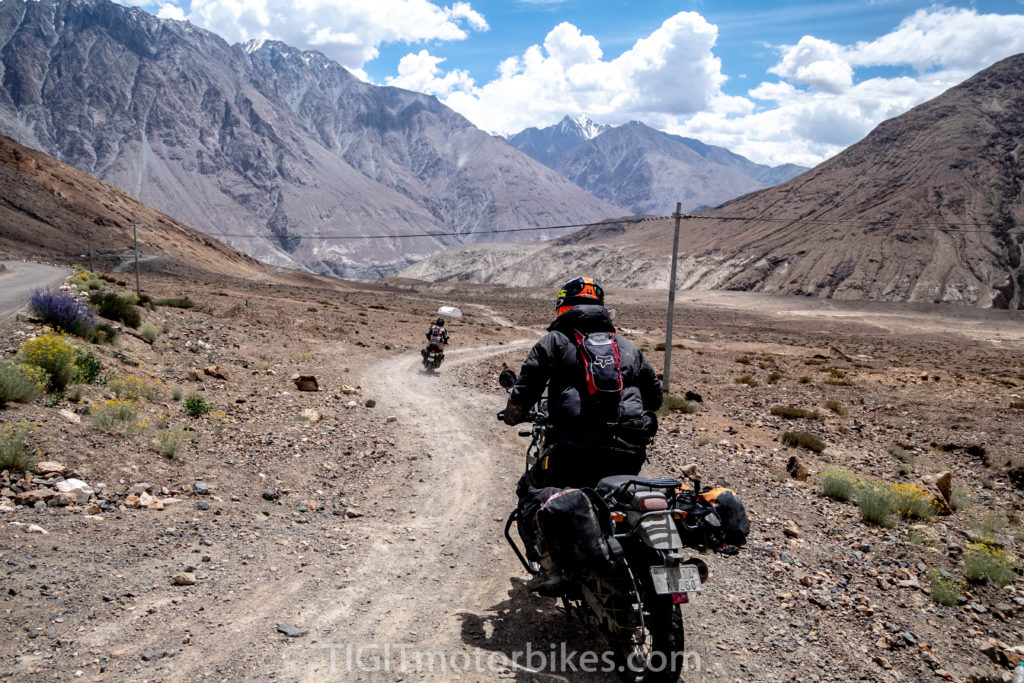 India, a country with diverse beauty and incredible roads that can compete with some of the best ADV riding on the planet. Well, if you're rental bike can handle it that is.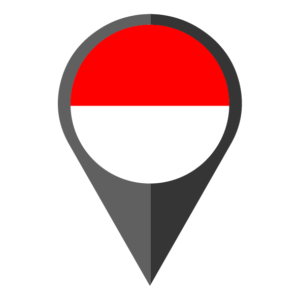 Indonesia.
The only place on the planet with real, live Dragons! If you plan to motorbike Indonesia you might find yourself exploring volcanoes one day and parking up the next for a side trip to some of the over 17,000 islands. 
Top Places To Explore In Indonesia On A Motorbike
Landing in Bali, spend a few days getting used to the roads and exploring around artistic Ubud. Then ride down catch some surfing at Kuta beach on the Jl. Antosari Pupuan road. It's easy to access on any bike.

Taking off from Jakarta, ride south to Pangandaran Beach for the surf and sunsets via the Jl. Tol Cikopo – Palimanan road. Then follow the coastal road before heading inland to the biggest Buddhist sanctuary on the planet, Borobudur Temple. Then on to Mount Bromo for a volcanic sunrise. 

With more time, your

motorcycle tour routes

can include a loop of Sumatra catching the island's top attractions like the mesmerizing crater lake Toba in North Sumatra. Then ride down Jl. Lintas Tengah Sumatera through Bukittinggi for scenic photos and over to Batusangkar for the food. End in Lampung province or on the coast for empty beaches and vibrant rainforests. 
If you're looking for top beaches in South East Asia, you might want to compare Indonesia with some of the best beaches in Vietnam. 
Motorbike Hire Common Questions
Do companies look legitimate? There are plenty of reputable motorbike hire companies with online reviews and legitimate websites to book from. 

Do I need to leave my passport as a deposit? No, with most companies you can leave your passport details along with a credit card deposit. 

Do I need a motorbike license to ride in Indonesia? Yes, a motorbike license and international drivers permit are required. Fines for not having the IDP can be paid on the spot, ask me how I know!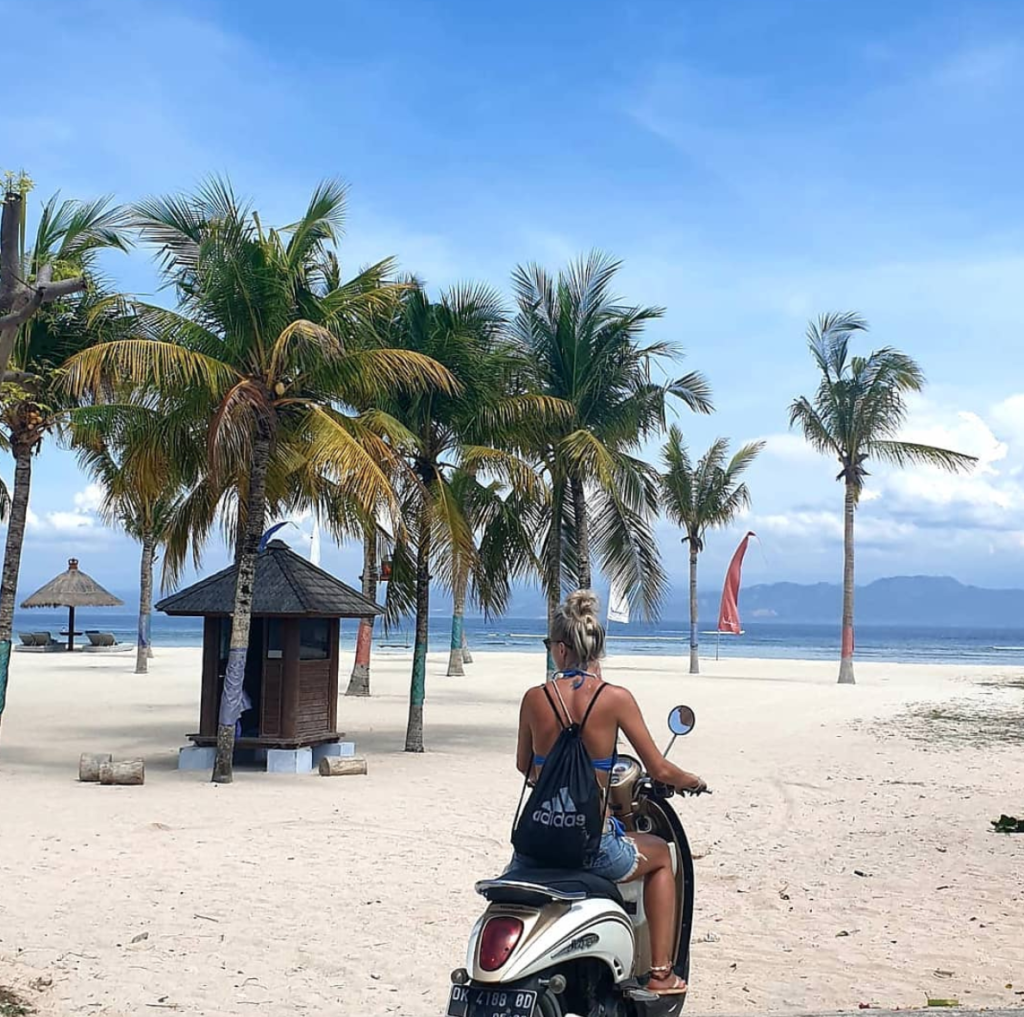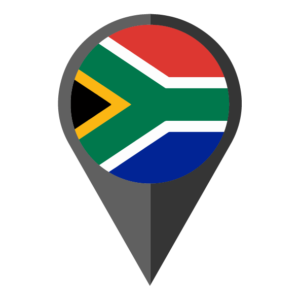 South Africa.
From the edge of the ocean to the edge of the wild, South Africa packs in some of the greatest diversity in the world into a single country. Riding S.A. can be a casual food and wine tour or a hair-raising adventure ripping across dusty migration trails. A stop here is almost always part of the great motorcycle journeys of the world.
Top Places To Explore In South Africa On A Motorbike
The Garden Route 300kms. 
This souvenir t-shirt route is perfect for a week of riding or a motorcycle honeymoon. The climate is only beat by Hawaii for the world's most stable. Meaning you can come basically anytime and the riding weather is perfect. Along route 2 you'll find picturesque views, wine, bungee jumping, scenery, it's all here.
The Old Postal Route 750kms.
 For some backcountry adventure via skiddish dirt roads, desolate missionary posts, around a dozen mountain passes, and lakes & rivers. The Old Postal Route is ADV heaven. There's even pubs and camp spots along the way. The multi-day trips goes something like this: Cape Town –> Wellington –> Ceres –> Op Die Berg –> Elandsvlei –> Wupperthal –> Cederberg Oasis –> Citrusdal
If you came to view the game, heading north of Johannesburg will get you an up-close look at Africa's Big 5. Places like the Pilanesberg Game Reserve or world famous Kruger Park hold Africa's wild beauty. The catch, you can't ride your motorbike through the park's, hire a Safari/jeep tour instead. Exploring by bike, head down through the Karoo to uncover hidden caves, ostrich farms, and off road riding. 
Motorbike Hire Common Questions
Do companies look legitimate? Most companies online with reviews look good. We haven't rented in S.A., but after researching; GS Africa and Cape Bike Rental came back positive. It may depend on your riding style.

Do I need to leave my passport as a deposit? Credit card deposits with credentials will do here.

Do I need a motorbike license to ride in South Africa? Yes, and if your motorbike license is not in English or doesn't have your photo on it, then you'll need an international driver's permit. 

I want to ride through Africa on a motorbike, can I hire a motorcycle or buy one from South Africa to do so? Some, but not all motorbike rental agencies will let you take their bikes out of the country. Usually only to neighboring countries.
Insider Tip: You can buy a motorbike as a foreigner in South Africa then go where you want with it and sell it later, but it takes some time, luck and planning. Here are some details to get you started on buying a motorcycle as a foreigner in South Africa, but it's only a door opener. It's easier to buy a motorcycle in Botswana using the address of the dealer or you bought it from to register it.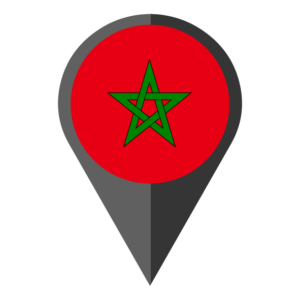 Morocco.
Magic carpets, mint tea, and the mysteries of Marrakesh. Morocco on a motorbike gives you the chance to explore the mountain passes, deserts and far off places of this incredible North African country that often gets added to some of the best motorcycle trips in Europe. 
Top Places To Explore In Morocco On A Motorbike
Morocco East 870kms.
Morocco East takes you right into the Rif Mountains of Chefchaouen, towards the cultural city of Fez, up over the peaks of the middle atlas mountains, through Erg Chebbi for a taste of desert life or and ends in tiny Merzouga for a night in the desert or a camel trek.
Morocco East goes something like this;
Ceuta or Tangier –> Tetouan –> Chefchaouen –> Ouezzane –> Fez –> Middle Atlas Mountains –> Midlet –> Errachidia –> Tafilalet –> Erg Chebbi –> Merzouga   
Morocco West 1050kms.
You'll see the capital of Rabat and its mix of French and Islamic influences. Then cultural Casablanca, a few days of squeezing your bike through the streets of busy Marrakesh, then snake your way past the highest peak in Morocco, Mount Toubkal. End in Taroudant or "Little Marrakech" for an authentic night or Agadir for a posh beach stay. 
One of the best motorcycle route Morocco goes something like this;
Ceuta or Tangier –> Kenitra –> Rabat –> Casablanca –> Khouribga –> Marrakech –> Asni –> Taroudant/Agadir
Morocco From Marrakech 
Marrakesh is a great central starting point. You can navigate your way through the Sahara and spend a night within a Bedouin camp. Test your off road skills seeking out the remote Berber settlements up in the High Atlas. Or ride the backroads to the nearly forgotten border city of Oujda for a literal taste of the roads less traveled. 
Motorbike Hire Common Questions
Do companies look legitimate? Not exactly. The brunt of the websites look like they were designed with "The Free Plan". Even reviews across multiple sites top out under 100 and most are barely into the double digits. Atlantic Motos Marrakesh came recommended, but we haven't used them. 

Do I need to leave my passport as a deposit? Generally, the credit card deposit and credentials will do.

Do I Need a bike license to ride in Morocco?  For scooter adventures, you don't need a motorcycle license. Anything over 125cc you'll need to have a motorcycle license.

How hard is it to ride a foreign motorcycle in Morocco? A large number of Europeans, especially those who've already ridden the

Pyrenees loop France and Spain

, zip down to Morocco for tours on their own motorcycles. The easiest port to arrive in is Tanger Med. 
Conclusion
I know you're asking, what about sections of the TET or even riding the entire Trans Euro Trail? How about the road to Prudhoe Bay in Alaska? The stunning views from the Southern Alps in New Zealand? 
Those routes are incredible and you should probably add them to your ADV must-ride checklist, they're also easily accessible for riders in the western world. We're hoping to push you outside your comfort zone and into some new countries here. We'd also like to hear what some of your favorite ADV routes around the world are. Do you know an ADV route we should add to the list, what it is?
Finally, for those of you ready to pull the trigger on some motorcycle adventures of a lifetime. Let us help you get set up to ride across Vietnam on an ADV motorcycle. For the ADV rider, Vietnam is like no other place on earth. 
*Fuel price averages taken from tradingeconomics.com