Reading Time:
7
minutes
There are a few different trains in Vietnam. Trains can take passengers and cargo, including your motorbike. However, post covid, the train has changed alot, meaning there is now alot of misinformation out on the internet.
This article will summarise all you need to know about trains in Vietnam, post covid.
Popular train routes
Here I will give a very brief overview of different train options. Later in the article I will go into more detail.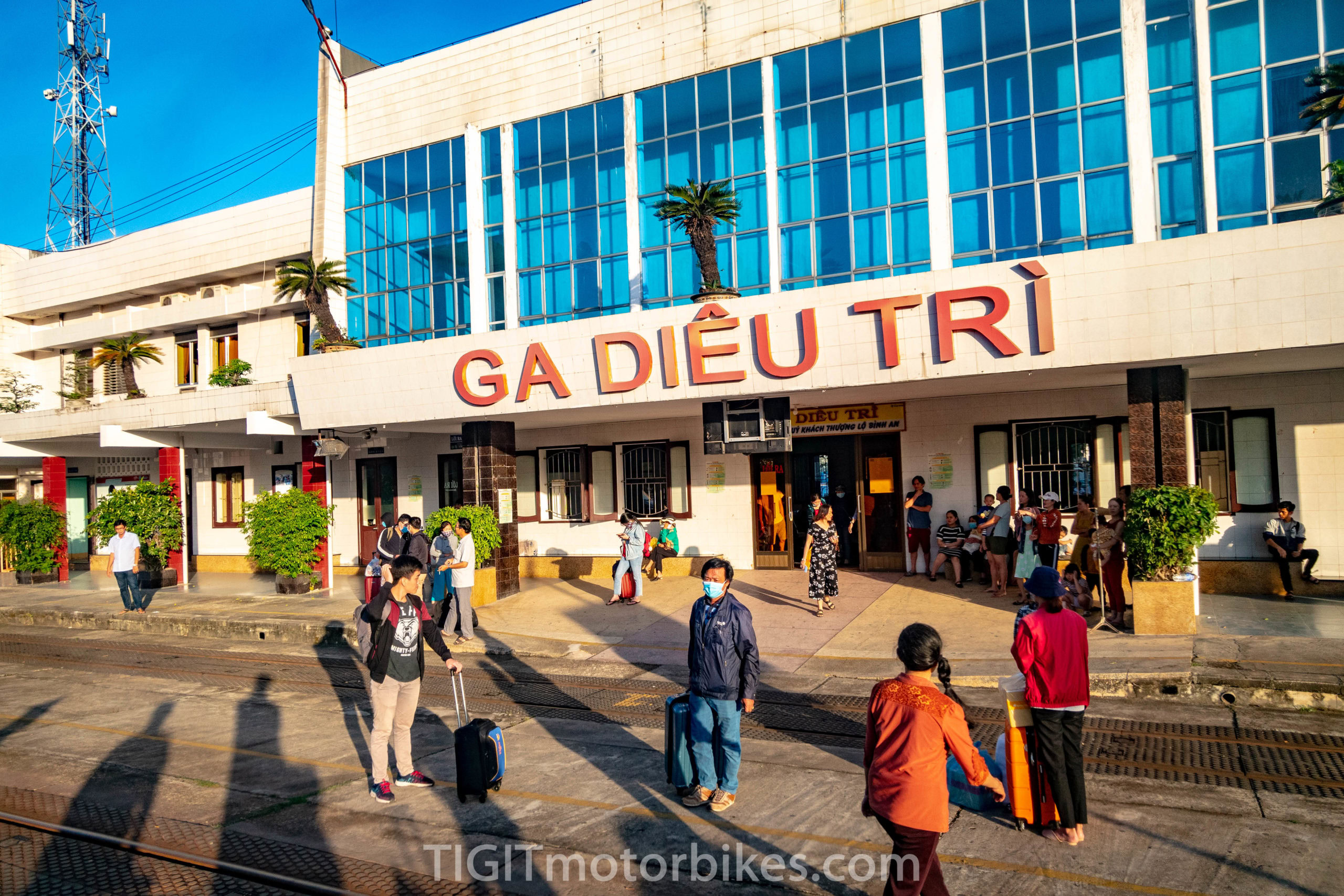 The train between Ho Chi Minh and Hanoi
The main train line of Vietnam is between Ho Chi Minh and Hanoi, and it stops at nearly every coast town or city. The frequency of where the train stops depends on the town's size. What you need to know is that if you are near the coastline, then you are going to be near a train station. 
This is not the answer to your problems in skipping out sections of the country to drive, but it is an excellent way to deal with crashes and get the motorbike back to Tigit in an emergency.
Should you use this train to save time? 
Answer – No
Why – The train has variable times now, is expensive, and the motorbike does not travel with you.
The train between Mui Ne and Ho Chi Minh
There is a train between Ho Chi Minh and Mui Ne that does take the motorbike on the same train as you. It seems like the perfect solution to skipping out Ho Chi Minh traffic. However, let me explain otherwise.
The Ho Chi Minh train station is smack in the middle of Ho Chi Minh. To get there, you are going through the worst traffic in the city.
The train leaves very early in the morning and takes around 5 hours.

You can not pre-book this train, meaning you must drop your motorbikes off the day before to sort out your tickets. 

The train doesn't go to Mui Ne. It goes to Phan Thiet, which is still 30 minutes drive from Mui Ne.
Should you use this train to save time? 
Answer – No
Why – The train might seem like a good idea, but the logistics hassle of setting it up does not outweigh driving!
The train between Hanoi and Lao Cai
An overnight train between Hanoi and Lao Cai seems like an excellent way to get to the North.
Let me debunk this one for you.
It requires two visits to the train station, as it is not possible to pre-book your motorbike.

The train is overnight. If you are someone who can sleep on transport, then this is great. If you are not someone who can sleep on transport, you will spend your next few days recovering.

Driving is faster and more pleasant.

The train goes to Lao Cai, which, as explained in my video, "everything you need to know about the North," You will find that Lao Cai is not a particularly useful place to land yourself. 

Tigit does have a service to pickup in Ha Giang. We don't promote it (ask us). Take a car or van direct to Ha Giang. It is faster and more comfortable.
Should you use this train to save time? 
Answer – No
Why – There are better ways to get to the North of Vietnam.
The train between Vinh, Ninh Binh and Hanoi
Once upon a time, in the good old days, it was possible to jump on the train with a bike to skip one of the most boring sections of the country to drive. However, the train line will no longer provide this service, saying the "destinations are too close together."
The train between Dong Hoi and Hanoi
Our "best motorbike route article" documented that the section of driving between Phong Nha / Dong Hoi and Hanoi is probably the least interesting in the country. Therefore it is a logical idea to skip this section entirely.
It is possible to return the motorbike in Dong Hoi and have it shipped to Hanoi, and the cost is around 1,500,000vnd (variable price). 
The motorbike will arrive at Tigit in Hanoi, and your rental is complete. From Dong Hoi you can fly to where you want to be. We will charge three days of rent from the drop-off time in Dong Hoi to allow transport time.
It is not a cheap way to finish your motorbike holiday, but it is effective.
Should you use trains in Vietnam?
Post covid, trains are a great way to finish your motorbike holiday. Perhaps you ran out of time, or perhaps you are tired. If you are near a coastal town, then the chances are we can find a way for you to stop.
It is not possible to use the train to save time. The delivery dates of the trains are inconsistent, there is no way to book in advance, and the logistics hassle does not outweigh simply driving.
Combining flying and trains
To finish your motorbike journey, send it back to Tigit, and be free of your two-wheeled vehicle. There are so many airports in Vietnam and flying is very cheap. Fly yourself to wherever you want to be. Unless you are a train enthusiast, there is no advantage to taking a train over a flight. Flying is cheaper, quicker, and probably safer!
Sending the motorbike yourself
These days the motorbike does not travel with you on the train. It can take three or more days to arrive at its destination. Generally, it is best to ship the motorbike by train, and then to fly yourself. This leaves you with no motorbike for a few days.
Ultimately, shipping a motorbike by train mid-journey to "save time" no longer works. Blog articles on the internet are all out of date.
Sending the motorbike to Tigit
Sending a motorbike back to Tigit is an easy way to finish your journey early. We charge three days rent from the drop off time, and the train itself is likely to cost $50-100. It is not a cheap way to rid yourself of a motorbike, but it does work efficiently. After dropping the motorbike, head to the nearest airport and fly to where you need to be! Flying is so cheap and fast in Vietnam there is no need to travel on the train yourself.
Customers often book another motorbike from Tigit in a different city. This is a good way to save time and cut out sections that you don't want to drive.
Email Tigit in advance and explain your new return plans and we will provide you with the shipping details to send the motorbike back to us.
Please be respectful and understand that the train takes time to arrive back at aTigit office. You must return at a train station before your scheduled contract finish date to allow time for the motorbike to make its way to where you were originally going to finish. Failing to allow time could cause another traveler to not have a motorbike that they booked.
The train cost
For a motorbike 150cc and below, the train is around $50 for a one-way journey. Above 150cc and the price can goes to $75 and above. The train line prices are variable and dependent on season and public holidays. It is impossible to give an accurate quote for transporting a motorbike by train.
When dropping your motorbike at a train station, the prices are non-negotiable. When picking up your motorbike at its final destination, you can expect to pay an extra 50,000 to 100,000vnd for the unloading fee. This feels like an unnecessary scam, but it is part of the process, and you can't fight it.
Trains do not always run on time
The train company can delay sending the motorbike without warning.

The train company may damage the motorbike, they will not pay.

The train is not the cheapest way of getting around, and prices continue to rapidly increase.

The train is a large government organization, they are not interested in negotiations, tricks or your potential complaints.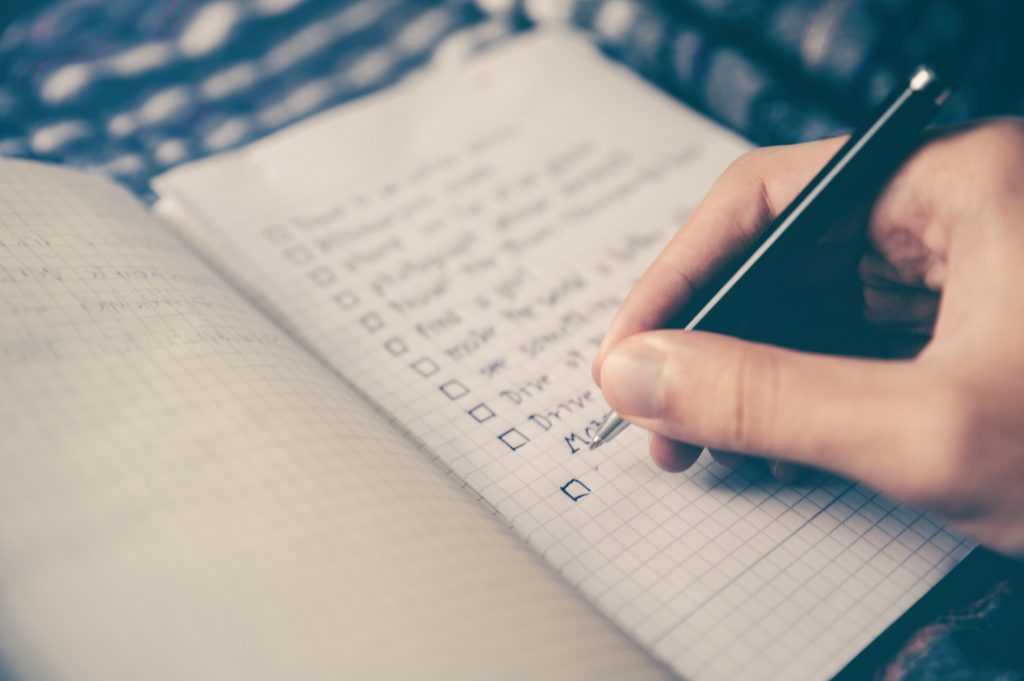 There aren't too many steps; we just break them down one by one to make your life easier. 
Shipping Steps at the train station
Before You Go to the train station: 
Make sure to have your Passport, 

blue card

 (motorcycles ownership documents), cell phone number, and an address to where you will be staying on the other end. 

The train station will empty the gas station, so don't head there with a full tank.

Ride your bike to the train station noting the opening times are usual business hours, typically from 7am-5pm. Often workers will be on lunch break from 11:30am-1:30pm. It's best to go in the morning to book the bike for the train. It is not possible to book in advance on the internet.
At the train station 
Go to the train station in the morning to book the bike for the evening. The earlier you go, the more likely there is space.

Find the luggage department to book the bike on the train = phong hanh ly

After booking the motorbike, go to the ticket office and book the ticket yourself.
Dealing With The Train Agent
In the office, you will usually find a woman handling all of the documentation. She will have a list of cities and pricing options for shipping your motorcycle. Motorbike Types: xe số=manual / xe ga=automatic 

Once the pricing is organized, you can clarify how much time it will take so you know when to expect the bike. Allowing an extra day for delays is wise for any adventure holiday. 

Keep the receipts they give you. They can help in the pickup process. 
Paperwork at the train station
The boys in the blue pajamas working in the shipping yard will prep and pack your motorcycle for transport at the station. Here they check and note for any damage already on the bike to avoid any liability claimed for damages during shipping.

Next, all fuel will be siphoned from your tank. As mentioned earlier, keep the amount low.

Often your mirrors will be removed and stored under the seat to avoid them breaking. Your bike will then be wrapped in protective layers of anything from blankets, cardboard, plastic, and so on to prevent it from being damaged.

Finally, a wooden crate is built around the bike to make it easier to ship and protect the plastics from any damages.
Picking up your motorbike from the train station
The freight company should call you when it arrives. If you haven't heard from them by the day after the bike's scheduled arrival, it's best to show up in person, assuming the bike is there. 

Ask the handlers where the closest fuel station is, 

trạm xăng 

in Vietnamese. Or point at your fuel tank looking concerned, and they'll know what you need.