The Bash Rallies is where Tigit builds massive motorbike rallies for expats. Bash Rally Facebook group.
This is documentation (top is newest) of our growth in building rallies and tours. Here you can see our thoughts and progress as we grow and get better at the job!
Bash Rallies Mui Ne to Dalat – 10th April 2021
A re-brand back to the bash rallies as we continue to make a mess of our marketing strategy. 
This tour saw over 30 signups.

Tigit increased the number of XR 150's kitted with offroad tires.

We saw a new level of Super advanced, with a KTM two stroke a Honda Motocross bike and KTM 500. This group was fast! Very talented riders.

I was up until 2am dealing with the truck returning motorbikes.
Day one was as smooth as can be. An open style drive with hundreds of KM of gravelly offroad. All groups made it to the end. The hotel blew us away and was above and beyond expectations with a wonderful swimming pool and BBQ party.
Day two saw the beginner groups struggle in the sand. Dry conditions created unusually soft sand that proved too much for most. Combine this with a broken clutch (not Tigit bike), a broken CRF 250 (not a Tigit bike), and a client with a broken finger, and several flat tires.
This put every beginner group into survival and team-building mode. By the end of the day people were beaten, but mostly happy!
The advanced groups smashed the terrain in style and glided hundreds and hundreds of KM of open and technical offroad without any glitches.
This tour saw the fruits of our labor as certain regular and loyal riders have progressed in the realms of now being comfortable dirt enthusiasts. Eating up all the terrain that we can throw at them. Nice one guys!
Chrunix Rally Bao Loc to Dalat – 16 Jan 2021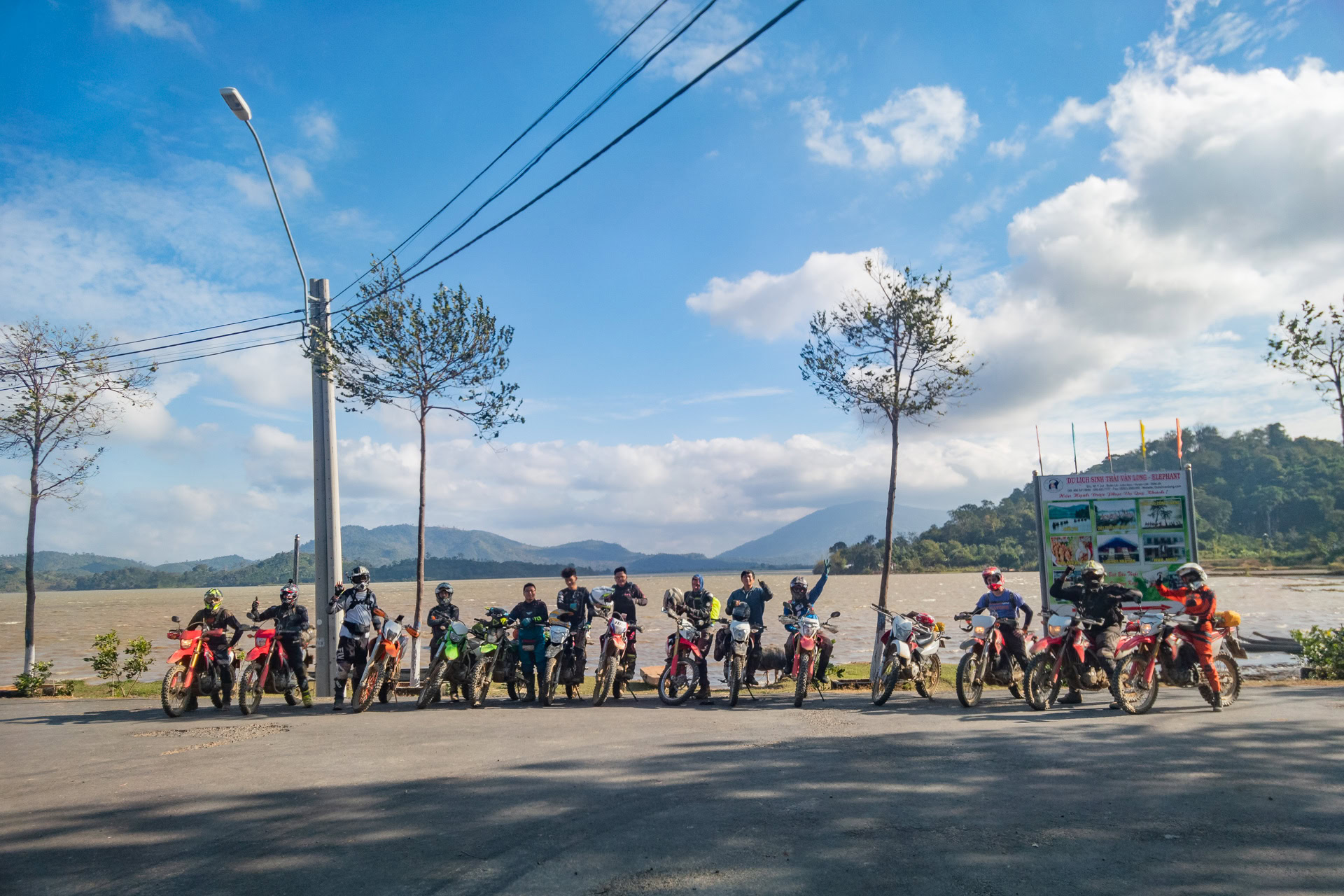 A rally of 20 signups that saw some Honda XR 400's signup, but this time, the bulk of the clients were on Tigit Bikes. Of which were all equipped with offroad tires and checked to be in perfection.
Introduction of double transport for people and bikes. Bus Ho Chi Minh to Bao Loc, Flights from Dalat to Ho Chi Minh

Offroad tires equipped to Tigit Honda XR 150's

Non offroad tires banned from the tour

All guides had walky talkies

All guides provided with bikes from Tigit (YEY, no breakdowns!)

A Tigit mechanic came along fully equipped

We banned Suzuki DRZs from signing up!
The Rally to Dalat was a hugely ambitious route that contained technical and difficult terrain that would have been above the skillset of most riders. Tour guides were carefully selected for their discipline and skillset on a motorbike.
Riders were firmly positioned into small groups with 4 people per guide.
Apart from a rocky start leaving the city due to some bikes having no gas, this tour ran flawlessly.
No motorbikes broke down, and everyone stayed in their groups through very remote and challenging terrain. We only saw one rider fall off a cliff, but he managed to survive!
When a complicated operation is made to look routine and easy, you know you have done a good job!
Chrunix Rally Lagi – Nov 2020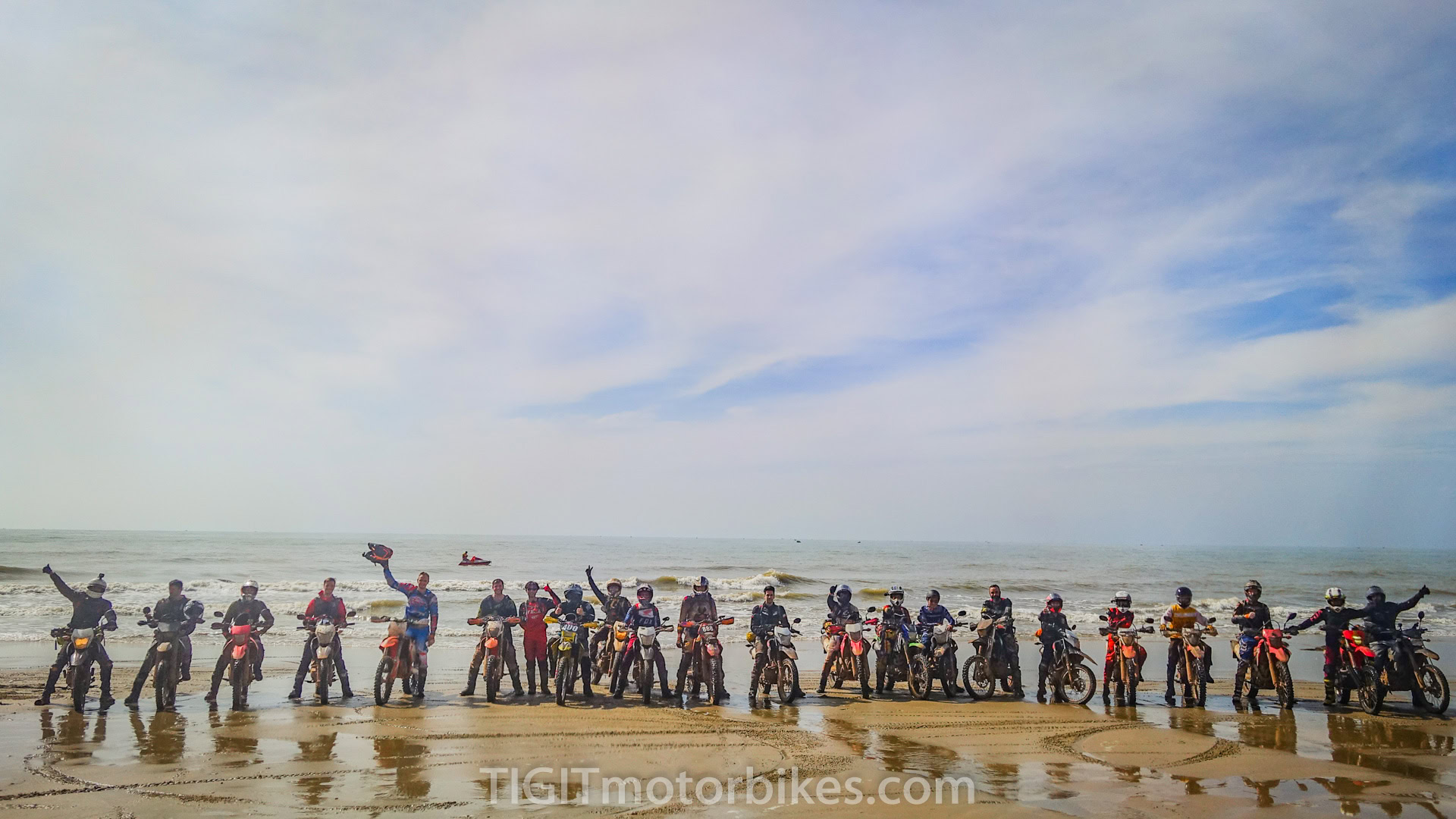 The Chrunix Rally to Lagi saw around 20 signups with a wide variety of bikes. Suzuki DRZ's, KTM in various shapes and sizes all joined the usual Tigit fleet of Honda XR 150's, CRF 150's and CRF 250's.
Walky talkies introduced to some guides. 

All guides were now Tigit employees or semi-paid guides. 

A focus on trying to keep groups set to the guide
Logistically speaking, this Rally was the first time we had full control of the setup. The route was great, and the weather conditions excellent.
The Rally was plagued with tour guides on personal motorbikes breaking down, creating a comical circulation of clients switching groups. But it meant that everyone had a chance to drive at all levels!
We also saw 4 Suzuki DRZ's signup. Of which, all 4 broke down and didn't complete the trip!
Chrunix Rally Cat Tien – Oct 2020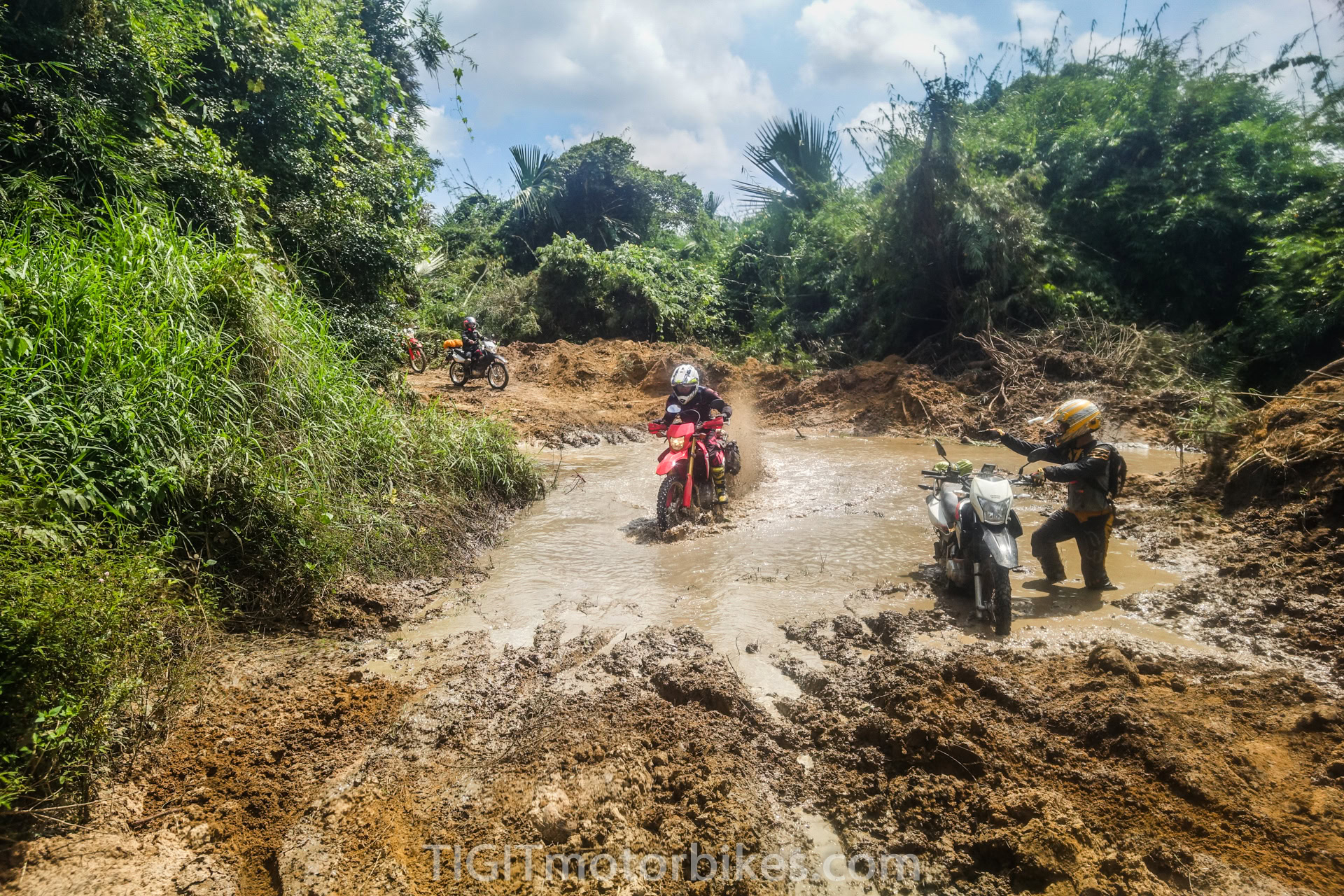 A wopping two years have passed where Tigit expansion in the rental market took over the focus of tours. We slowly developed small tours but were unable to designate enough bikes to run a significant rally.
Corona Virus changed that! So here we go.
Rebranded to the Chrunix Rally to help promote our accessory line.
This Rally saw 20 signups, show casing the Honda CRF 250 fleet, Honda CRF 150 fleet, and some external bikes like a KTM EXC 500.
The Rally was hit hard by enormous rain, which made the route on day 1 too difficult for the groups. Chaos emerged with bikes breaking all over the place with wet clay getting in air filters. 
Once again a dedicated and loyal fan base helped everyone enjoy the Tigit struggle as we battled to get bikes and riders through a trail that was flooded.
Volunteer guides came on board for this rally, but we struggled with controlling the groups with the number of breakdowns occurring. Clients on this tour witnessed a team-building atmosphere in harsh conditions as all twenty people (clients, volunteer guides, and Tigit employees) battled to get through the mud.
Bash Rally One Cat Tien – April 2018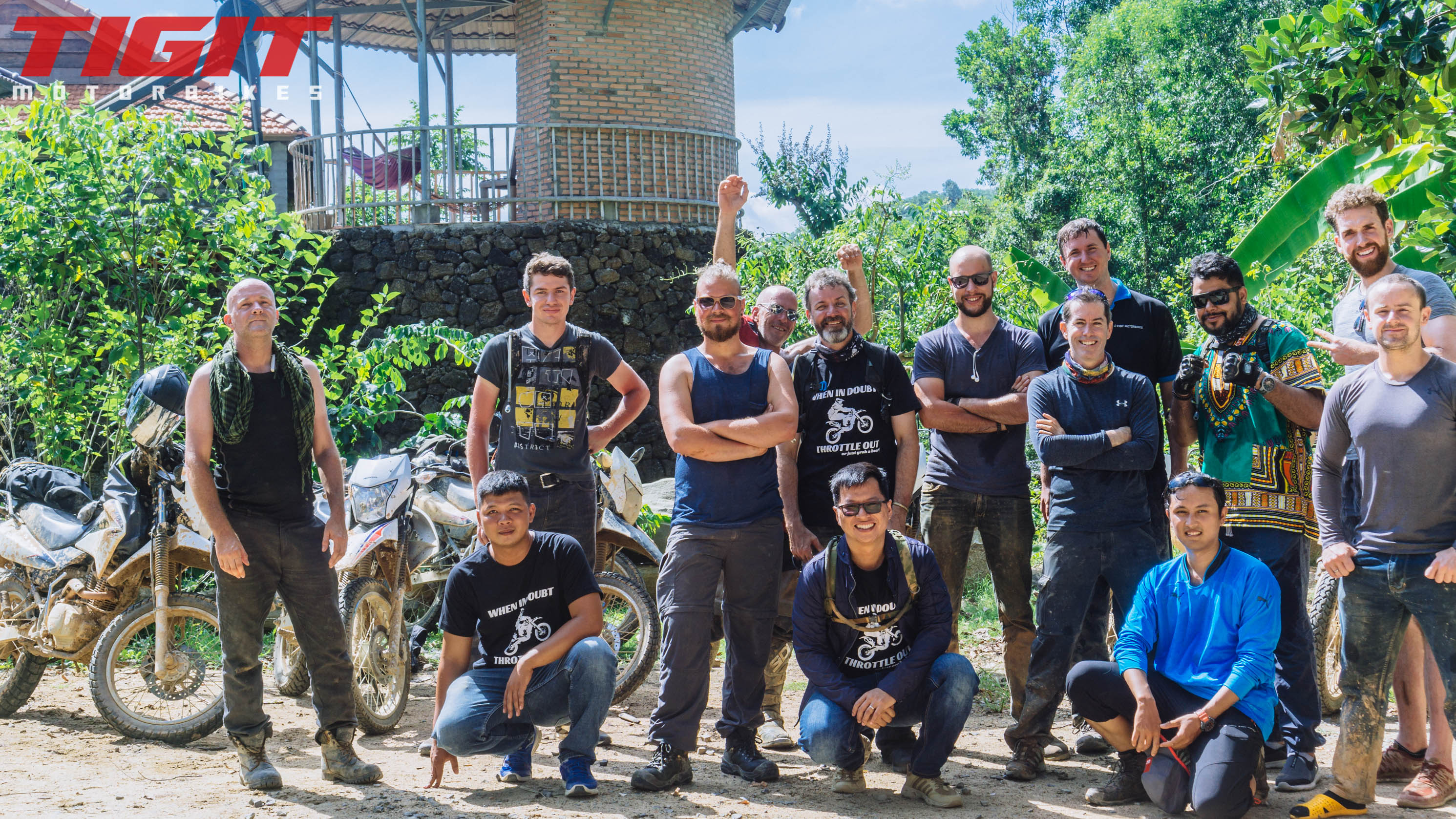 A 14 man fleet on Honda XR's headed out into Cat Tien National park in the rainy season. The vast majority of riders showed up in shorts and a t-shirt. Every bike was equipped with dual-sport tires, and the entire setup was comically casual.
A small group of Tigit fans allowed for fun and mess. For most (including Tigit), this was the very first attempt at a real-world tour.