Reading Time:
5
minutes
Motorbike Rentals in The Capital City
Tigit Motorbikes has nearly perfect reviews across social media platforms of Facebook, Trip Advisor and Google reviews. Tigit Motorbikes in Hanoi is in the heart of Hanoi. Tigit offers rental motorbikes for long-distance traveling across Vietnam to Ho Chi Minh or Danang.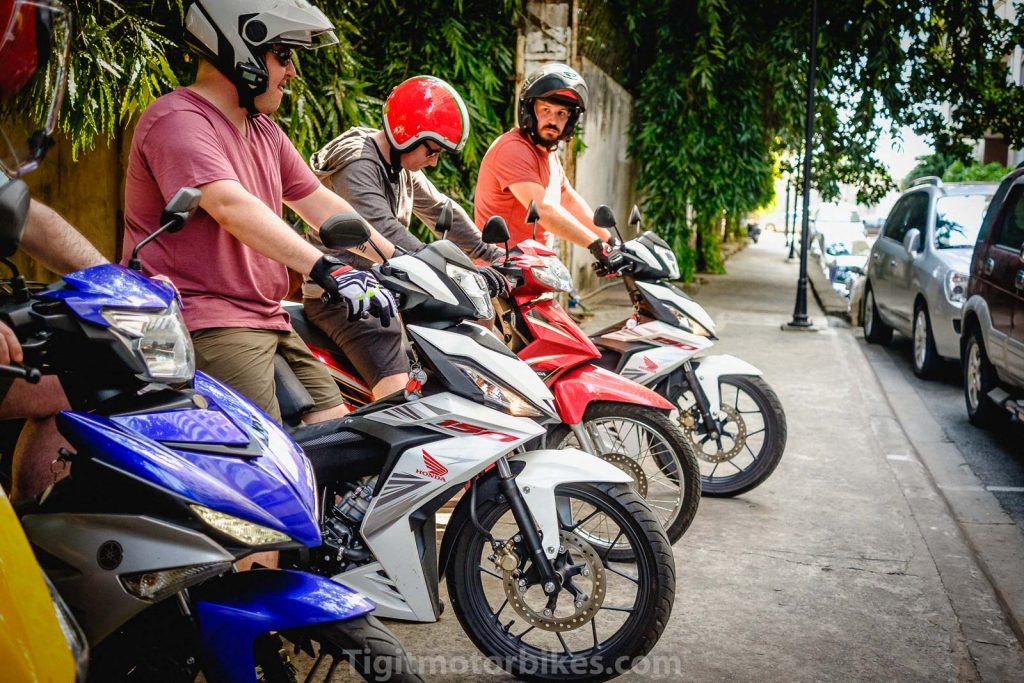 Long distance motorbike rentals from Hanoi
Authentic Honda, Suzuki and Yamaha motorbikes for traveling the length of Vietnam. A guarantee of no breakdowns, clear and concise contracts and set prices in packets of 35, 60 and 90 days. Tigit motorbikes have a motorbike for everyone with easy to understand terms and prices.
Traveling Vietnam by motorbike is a stunning adventure holiday that will never be forgotten. For routes and ideas, visit our routes and maps section to plan your dream motorbike holiday.
Tigit Motorbikes has an office in Danang and an office in Ho Chi Minh for quick and easy motorbike returns.
Set packets to keep prices simple and easy. A traveller just needs to choose a route and choose a motorbike!
Get started on a dream motorbike holiday from Ho Chi Minh to Hanoi. Choose a motorbike, Honda Blade, Honda Winner, Honda XR or the Yamaha Exciter and then get started on the research of how to navigate Vietnam!
Feel comfortable driving a motorbike in Vietnam
The most common and simple motorbike in Vietnam is the Honda Semi-Automatic. Amazing indestructible motorbikes that can be seen throughout Vietnam. City driving, long distance travels and offroading. The Semi-automatic Honda Blade can do it all. To understand how to drive these, Tigit has created an in-depth video explaining how to drive a motorbike in Vietnam.
Manual motorbikes are expensive and rare in Vietnam. Despite the small engine size of 150cc they provide a unique punch of incredible optimisation of power to weight ratio. They leave experienced drivers in bewilderment at the torque and acceleration that such a small motorbike can provide.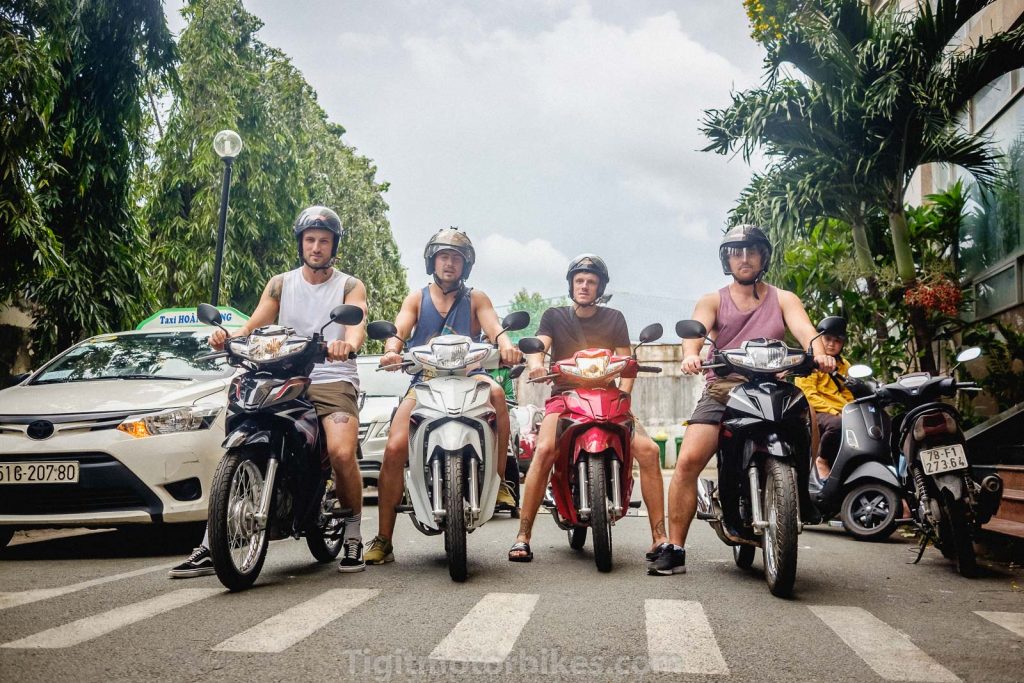 The distance to drive a motorbike from Hanoi to Ho Chi Minh.
To drive Vietnam by motorbike Hanoi to Ho Chi Minh is approximately 10 days driving when driving all day. A normal traveller will take between 20-25 days with another 1 week to 3 weeks when going above Hanoi and into the Northern parts of Vietnam.
The drive will demonstrate the beauty of Vietnamese landscapes and culture. Few places in the world provide the freedom to travel by motorbike on remote countryside roads where each destination is within one days drive of the next. Help is never far away, and when using Tigit Motorbikes a support line is provided to help with translations when needed.
Follow the Top Gear boys and enjoy this incredible adventure!
Never Break down!
Through Vietnam are official and authorised Honda, Yamaha and Suzuki mechanic shops. With Tigit Motorbike rentals, travelers can use these official mechanics and Tigit will refund any maintenance needed to the motorbike. Genuine motorbikes are very unlikely to break down, but even if something does go wrong they can be fixed on the road without any problems.
Honda, in particular, operate a world class service in Vietnam, where motorbikes are quickly and efficiently fixed by mechanics who know what they are doing!
The Cost of a holiday!
Using the Tigit buy and buyback system a holiday on a Honda Blade can be enjoyed for $250 over 35 days. In comparison to traditional motorbike tours or adventure holidays, in general, this is great value for money! A month of entertainment on a high-quality genuine motorbike that has the capabilities to tackle any road that Vietnam can throw at it. Travel beautiful mountain roads and untouched scenery whilst experiencing traditional Vietnamese culture. There are a few adventure activities that can provide this value for money!
Shorter daily motorbike rentals!
Day rentals for travellers are possible at $10 a day for the Honda Blade or $20 a day for manual motorbikes. Around Hanoi are some of the greatest mountain roads in the world. Head up to Lao Cai by train and experience Ha Giang loops. The north can be travelled in a few days to a further three weeks. Read here for more information on North routes above Hanoi.
Don't fall for the Honda Win or cheap motorbike scams!
Don't risk a failed holiday on an unreliable motorbike that may never work. Spending the holiday with breakdowns and seeing the inside of mechanic shops. The Honda Win is a misleading scam of a motorbike, and anyone with motorbike experience will understand that quality is paramount in both safety and driving experience. It is the new drivers that fall for the delusion of the cheap motorbike scam, only to experience a holiday breaking down on wobbly and unstable toys. Travel Vietnam in style and be proud of the motorbike that is bringing you across this beautiful landscape.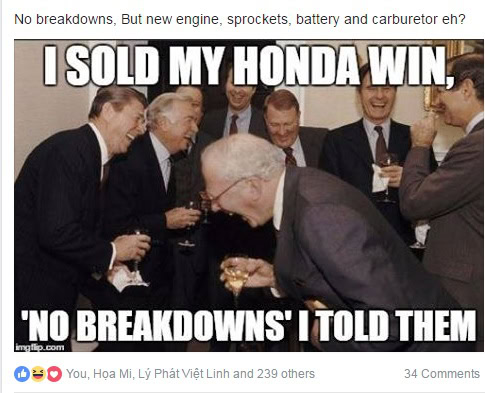 A Proven Reputable Service.
Tigit Motorbikes has nearly perfect review ratings across the internet. Any Google, Facebook or Reddit search and evidence of safety is all that will be found! View our gallery of customers on facebook and the Tigit Video section on Youtube which has all our official Tigit Motorbike videos.
You can also check us out on Instagram with the hashtag #tigitmotorbikes.