The XR is the most comfortable 150cc motorbike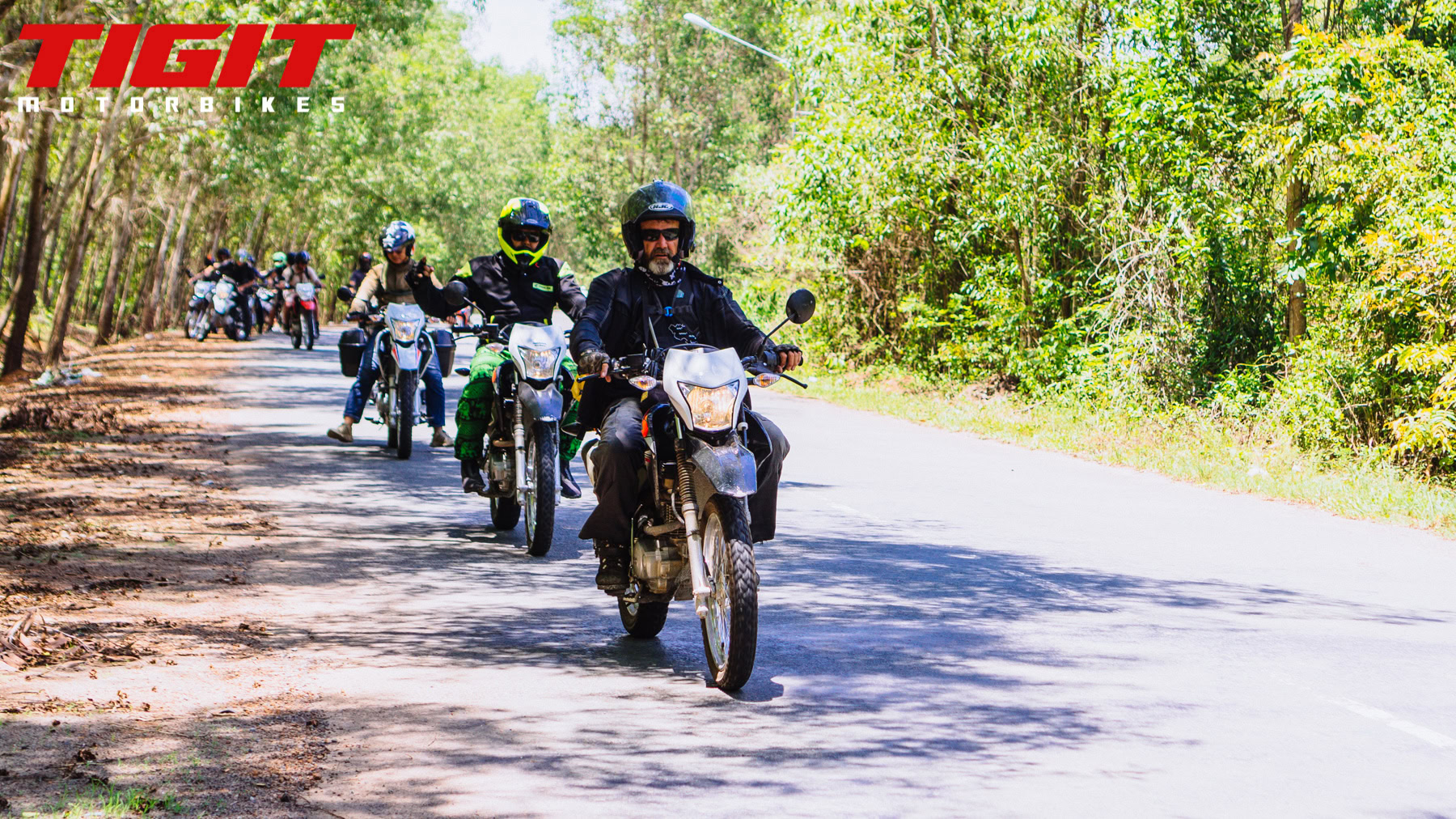 The Honda XR 150cc is a dual-sport designed to be both on the road and off the road! Within the 150cc category, it is the most comfortable motorbike for one or two riders. It is small compared to the western world of motorbikes. However, this dual-sport motorbike is a big vehicle for Vietnam, and it will attract attention from the locals. 
Adventure driving on the Honda XR 150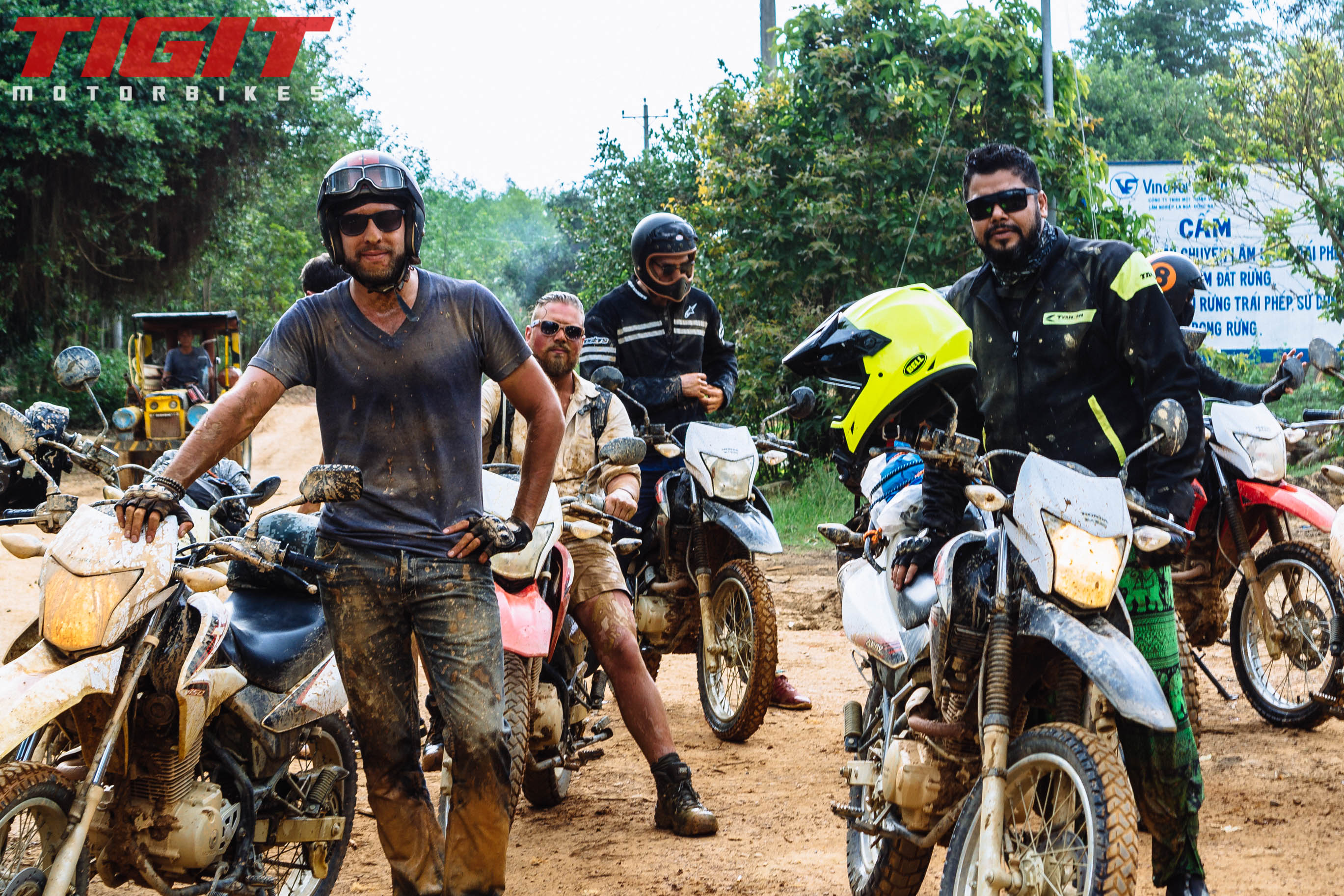 Vietnam is mostly tarmac roads, but adventure seekers can find themselves deep in the mud. For a compromise of road and off-road, the XR 150cc is the second-best motorbike Tigit offers after the Honda CRF 250ccL.
The luggage and pillion situation of the Honda XR 150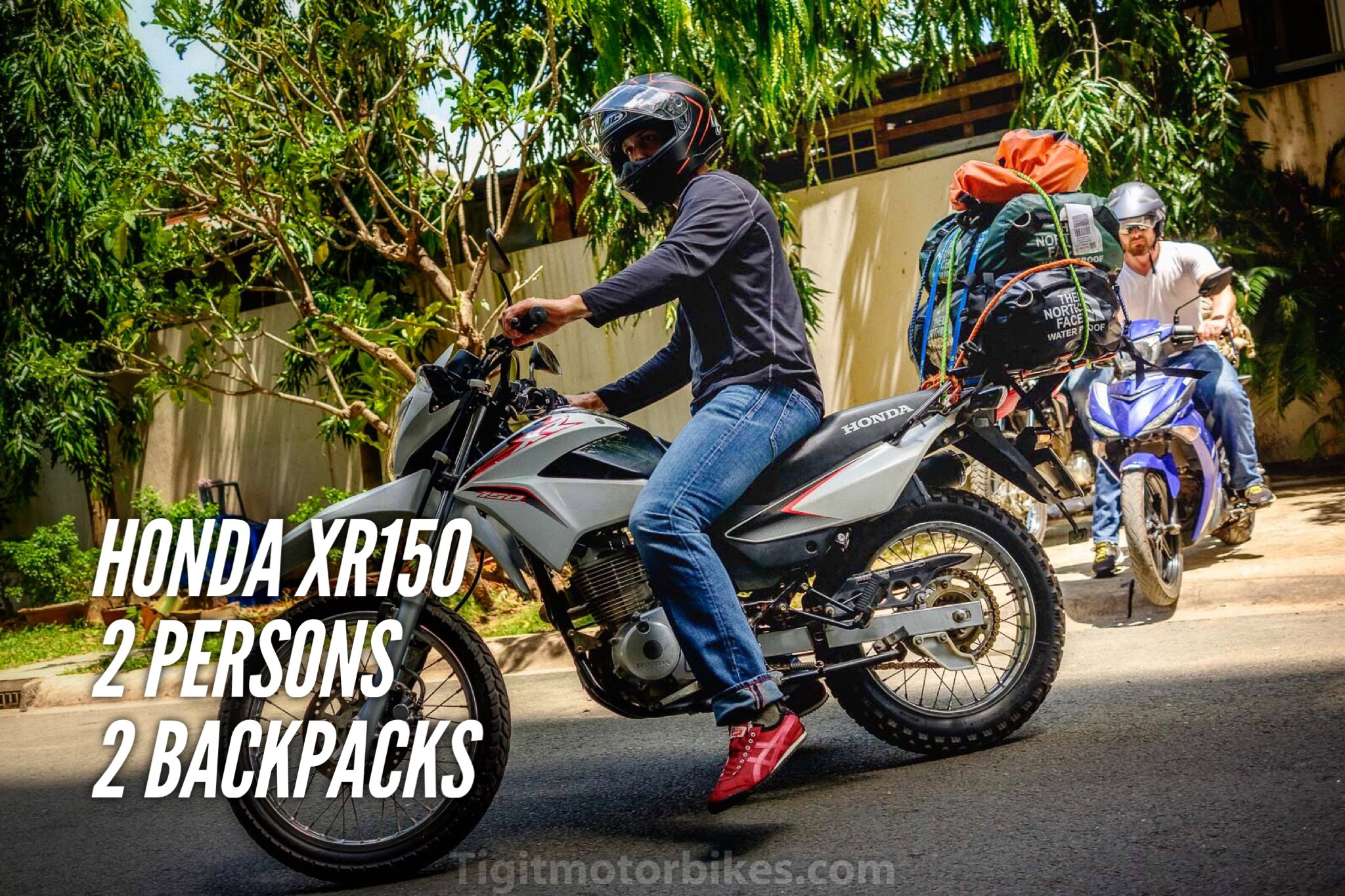 Within the 150cc category, the Honda XR is the best motorbike for pillion passengers and lots of luggage. The XR also has the benefit of soft and bouncy suspension. Pillion riders will be grateful to any driver that chooses the Honda XR!
The Honda XR is unsupported by Honda
The XR 150cc falls into the range of "unsupported" motorbikes within Vietnamese mechanics. This means that Honda does not officially service the motorbike or stock the parts. Tigit has these motorbikes on a mass scale, and we have the parts. However, on occasion, we may need to send a part to your location. Simple things like inner-tubes are not stocked throughout Vietnamese mechanics, which means drivers must add them to their luggage load.
Adventure seekers vs New drivers on the Honda XR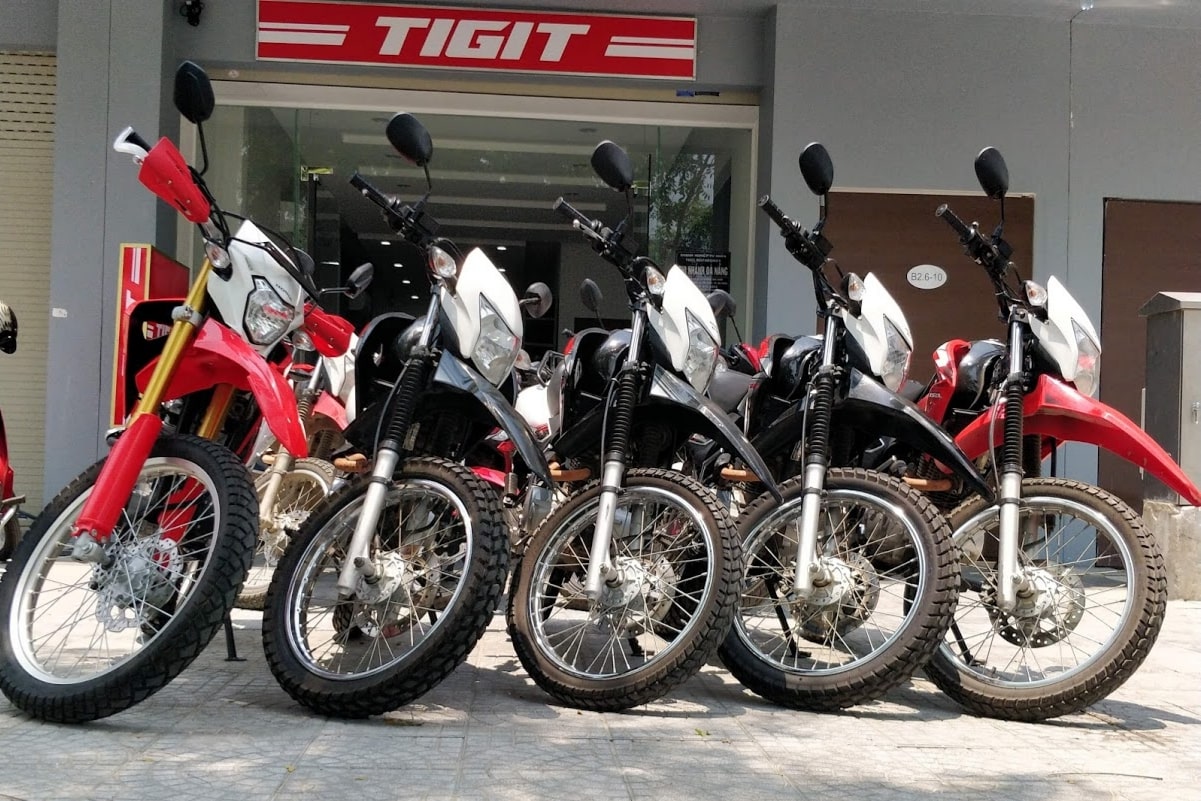 Without the babysitting of Honda Service centers at Tigits/Clients disposal, small problems can lead to big problems with inexperienced riders. Overall this is an incredibly reliable and easy motorbike to operate. However, it does not have the same ease of use as the locally supported motorbikes such as the Honda Winner 150cc.
Tires Tigit uses on the Honda XR
The Honda XR 150L is equipped with dual-sport tires. We consider them 80% road with 20% offroad.