The Blade is the most common motorbike in Vietnam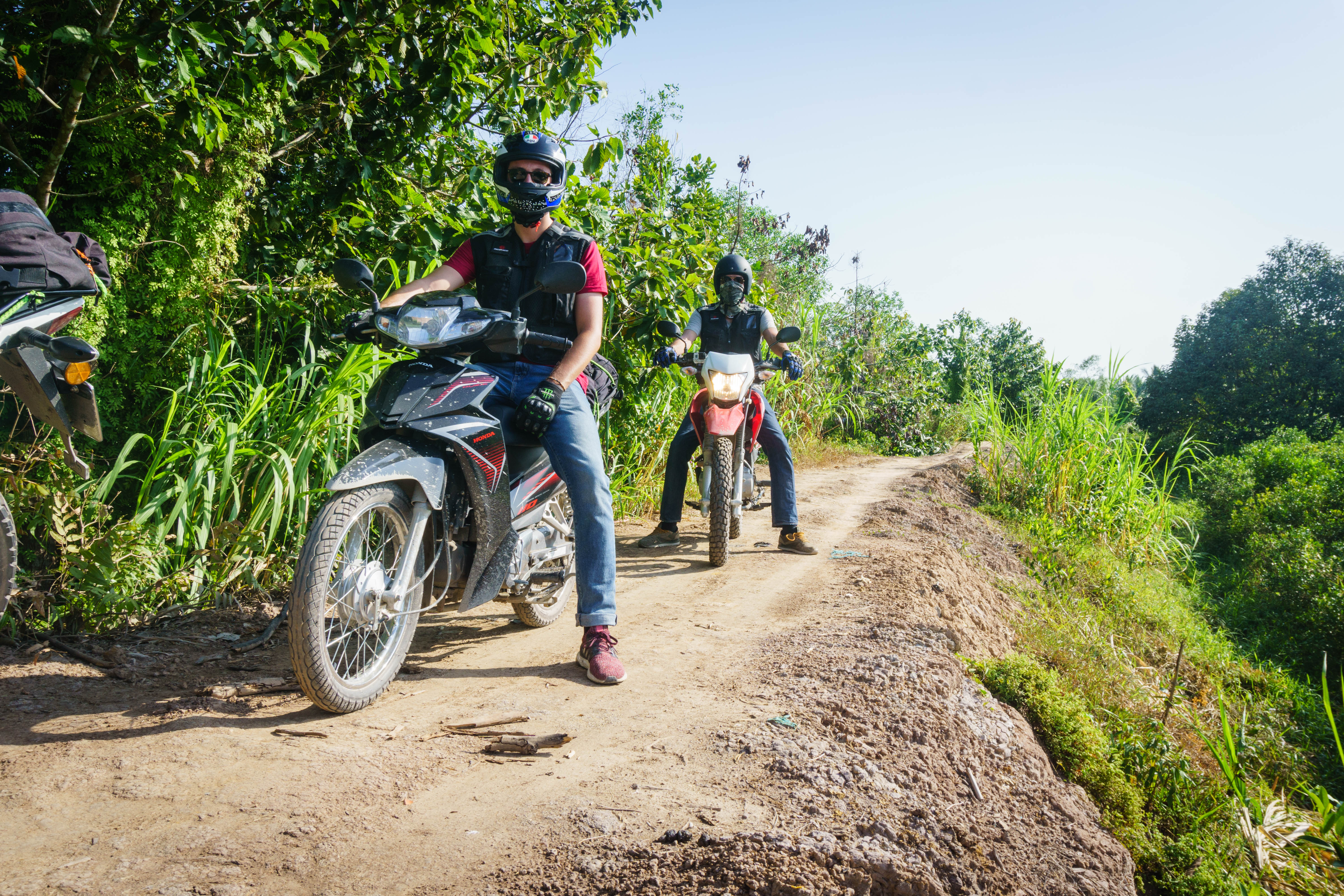 The Honda semi-automatic is the most common motorbike type in Vietnam. Cheap to buy, cheap to maintain, and cheap to run with excellent gas efficiency. Drive-up the mountains into remote terrain, and Honda semi-automatics will be seen everywhere. Indestructible machines that can handle anything thrown at them.
The Blade never breaks down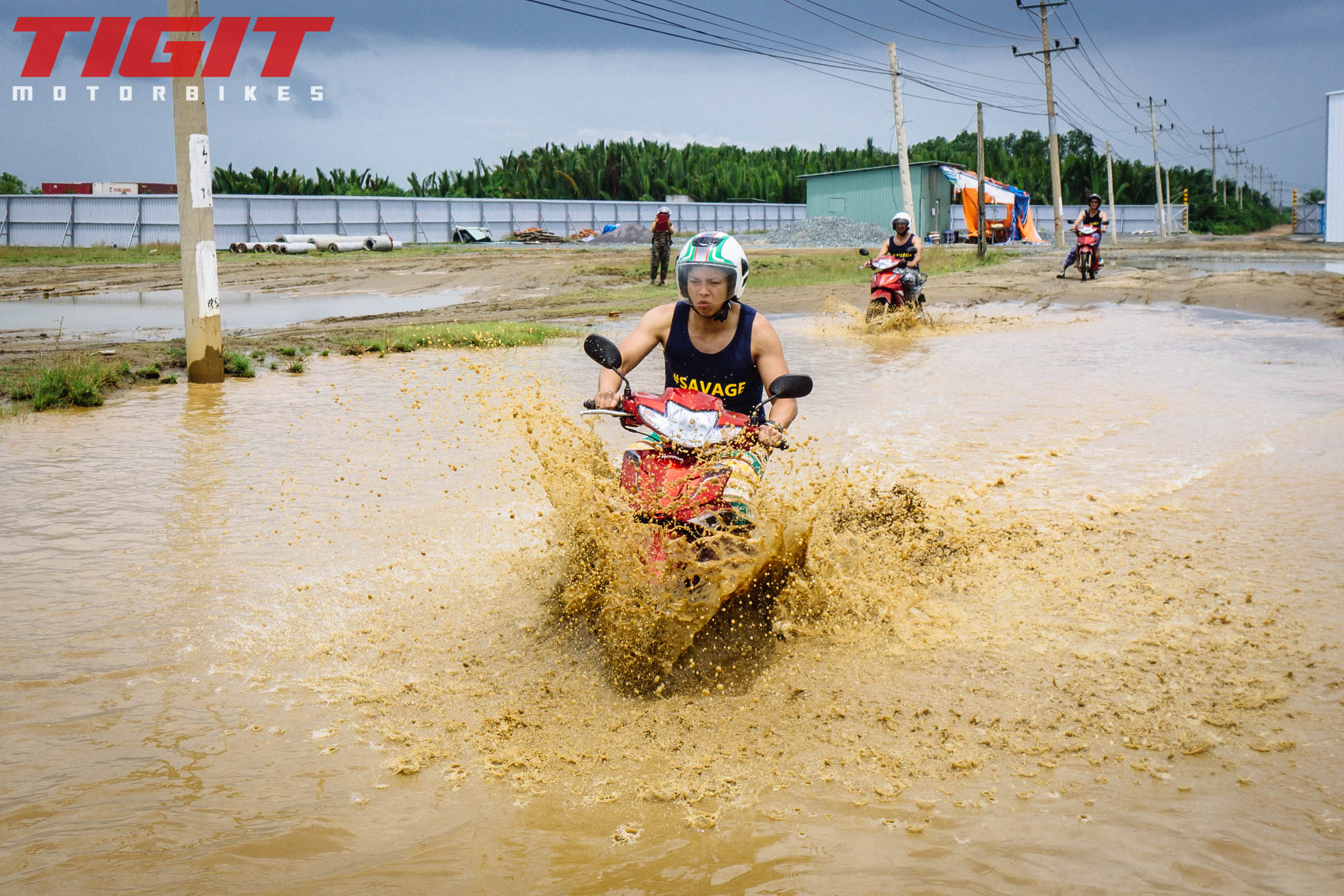 Tigit's warranty against breakdowns combined with only one oil change every 1000km means the Honda Blade should work out similar or on many occasions cheaper than trying to buy and sell a cheap backpacker motorbike! These are real Honda motorcycles, not Chinese copies that are found in the backpacker area.
The Blade has plenty of power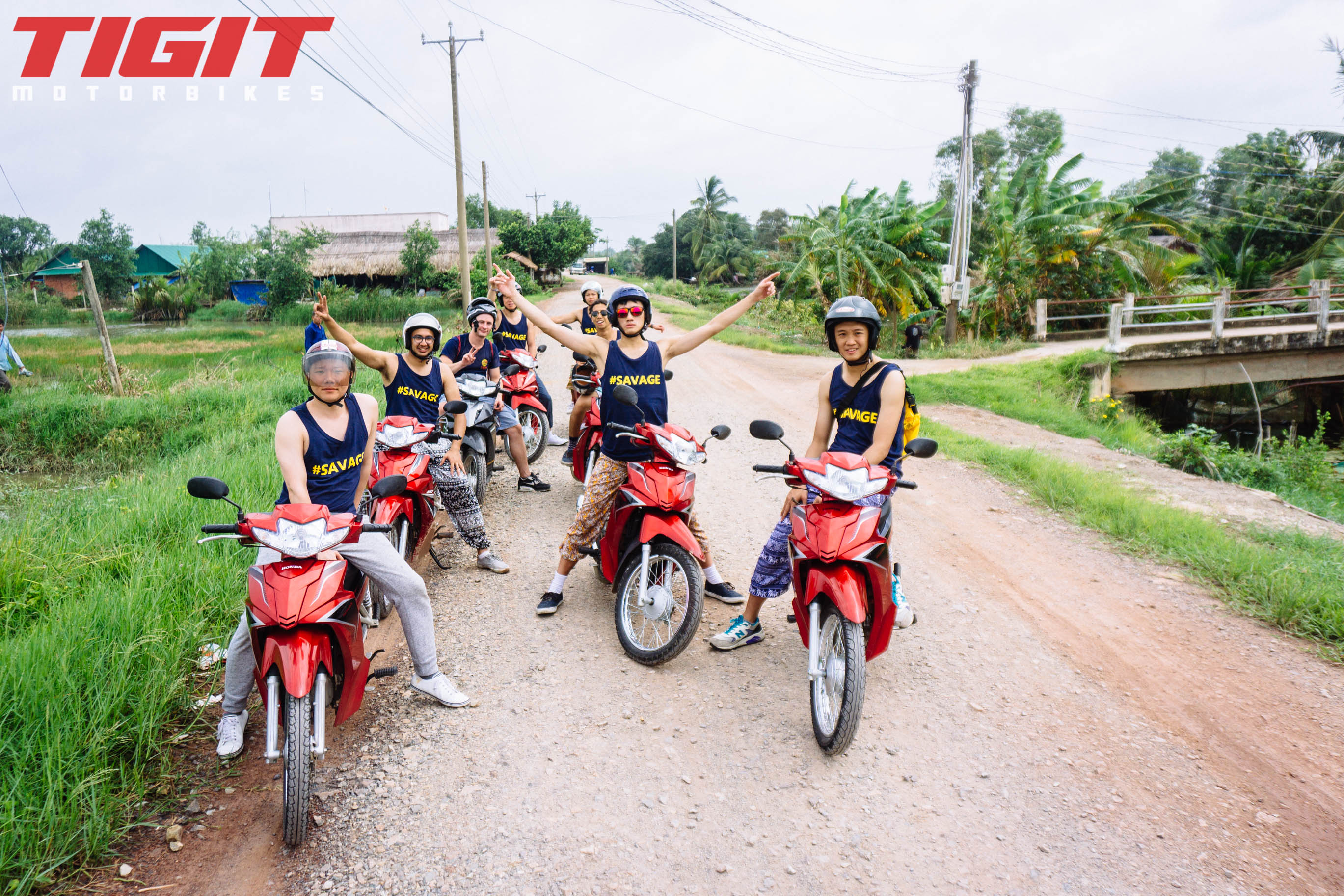 The Blade has enough power to carry two people and luggage across Vietnam without skipping a beat. Tigit offers more exciting motorbikes, but there is no need to get anything bigger or more powerful than these reliable and affordable machines.
The Honda Blade is easy to drive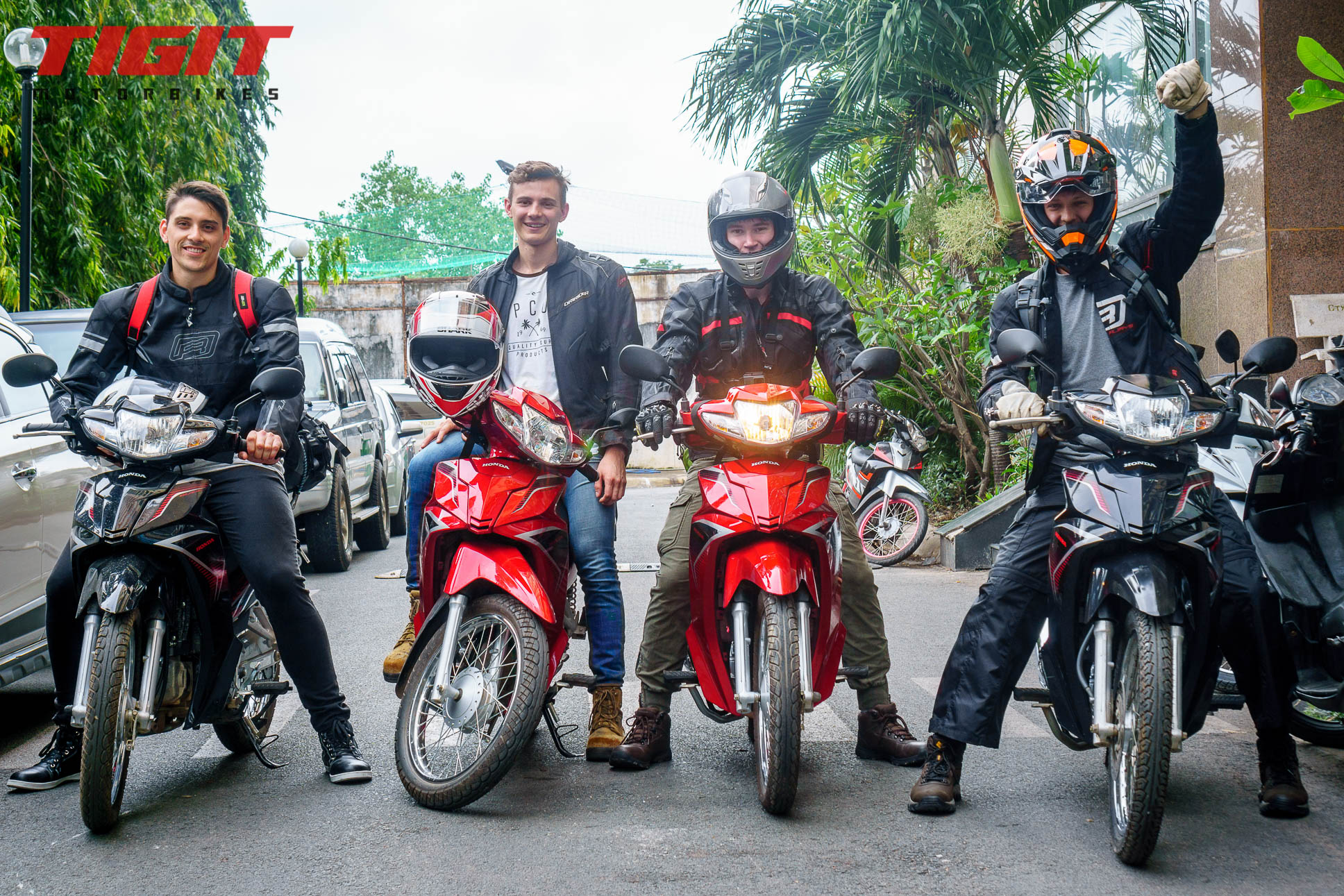 Learning the basics of simple gear changes can be taught within 5 minutes. Please watch this video for more information on how to drive a semi-automatic.
The Honda Blade 110cc Rack
The pictures in the gallery are with an Enduristan 82L bag. The Blade comes equipped with an extended Givi Rack with a specification of 7KG maximum. They often break at the connection point under the seat (shown in the pictures). It is easy to weld these on route for around 2.5usd. It is essential to mount the bag as far forward as possible using the seat for support.  The Blade can handle two people and luggage across any road in Vietnam. However, it is perhaps not the best motorbike for the job. Bags are best mounted horizontally not length ways, keeping the bag as far forward as possible.