Reading Time:
20
minutes
    With a motorbike in Vietnam, you'll have access to go where you want, when you want. This means if you're going to get to know the Vietnamese coffee scene from every angle, it's entirely possible.
    This guide will cover everything from where Saigon's first barista champion is now working to where you can get your hands dirty with one of Lonely Planet's Global Coffee Tours featured business. If you think you know coffee, wait until know what's going on with coffee in Vietnam.
Motorbiking around HCM for the best Coffee
   If you what to know what to look for and what to expect when it comes to a cup of coffee around Vietnam. You should read our Vietnamese Coffee Explained guide. Then take a look below into some of the best locations to experience coffee in southern Vietnam.

Coffee Stops Ho Chi Minh City
    As your motorcycle adventure is likely to begin in Ho Chi Minh City, will start from here and get you going on some adventures in coffee. Make sure to use this guide and navigate with Google maps for a seamless tour.

    The Workshop. A bit hipster, a bit business, a bit digital nomad with an urban image. You'll find yourself here if you know what you like and how you like it.
    The Workshop offers a variety of specialty coffee beans as well as a variety of brewing options, like the AeroPress, Wave, Siphon, etc. Picture eggs benny with grilled asparagus next to a V60 dripping casually into the cup beside to your laptop. All served up by a clean-cut Vietnamese twenty-something.
Pros: 
It's professional and calculated so you should expect the same cup every time

If you've ever wanted to try various styles of coffee, the options are all here

Fast wifi

You can see them roasting beans
Cons:
A bit pricey. You could just as likely get a cheap lunch elsewhere for the price of a coffee here

Most negative feedback notes that the chairs are awful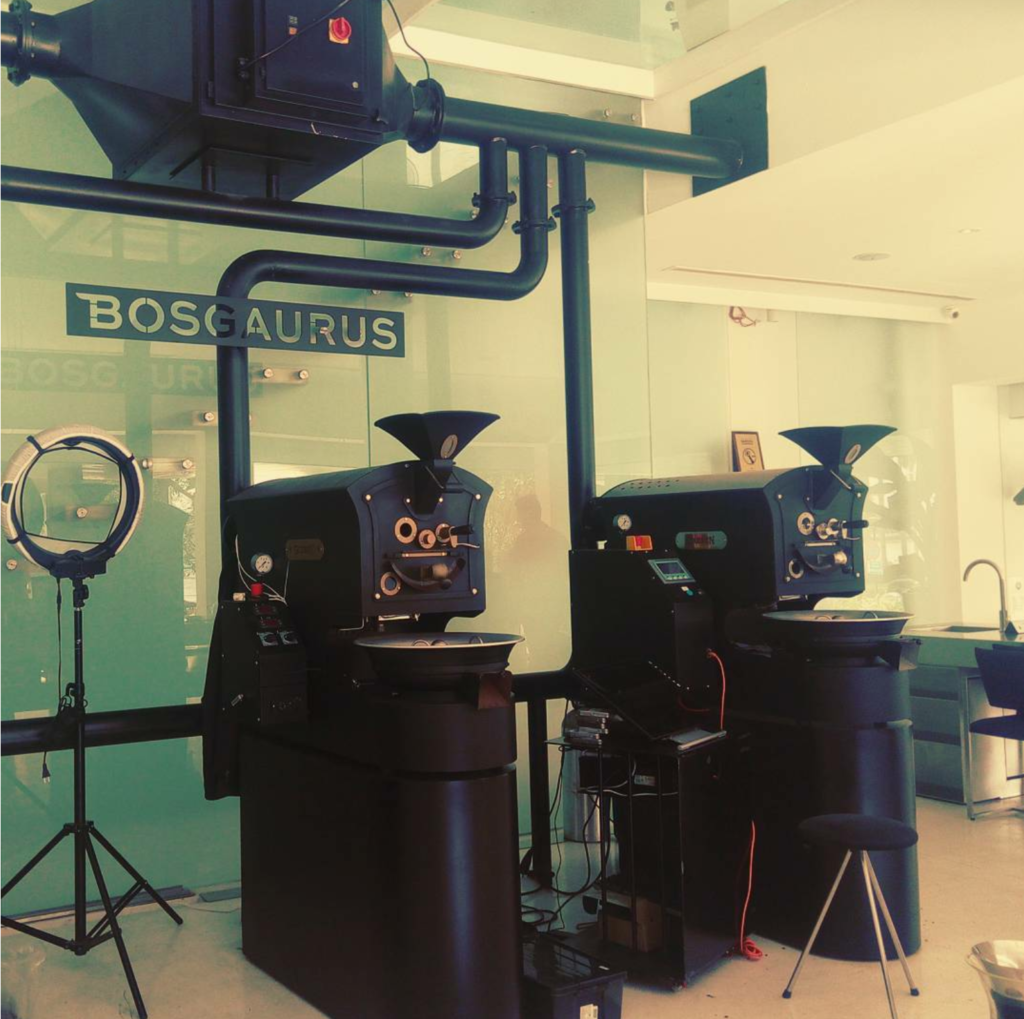 Bosgaurus Coffee Roasters. This is where you go for some of the best Vietnamese coffee in Ho Chi Minh City. It's ok to have high expectations, you'll leave with them met.
      During their first full year of operation in 2017, Bosgaurus was home to Vietnam's first Barista Champion, Tr'ân Hân. Not that having the only Barista Champion wasn't enough, they also had behind the counter Vietnam's first AeroPress Champion, Le Dan Nha. Coffee may, after all, be the breakfast of champions!
Seek out this slightly off track location and see what a championship cup tastes like.
Google "Bos Gaurus" 
for interesting insight into where this place got its name
Pros:
Employees Vietnam's first ever Barista and AeroPress champs. You're not going to find that anywhere else

Have fresh pastries and a food menu

They roast their beans right here on site
Cons:
It's a bit pricey here. You'll need to decide if you want to eat street meat or splurge on a coffee

The menu is limited. Don't expect a full restaurant menu

There aren't more coffee champions to go around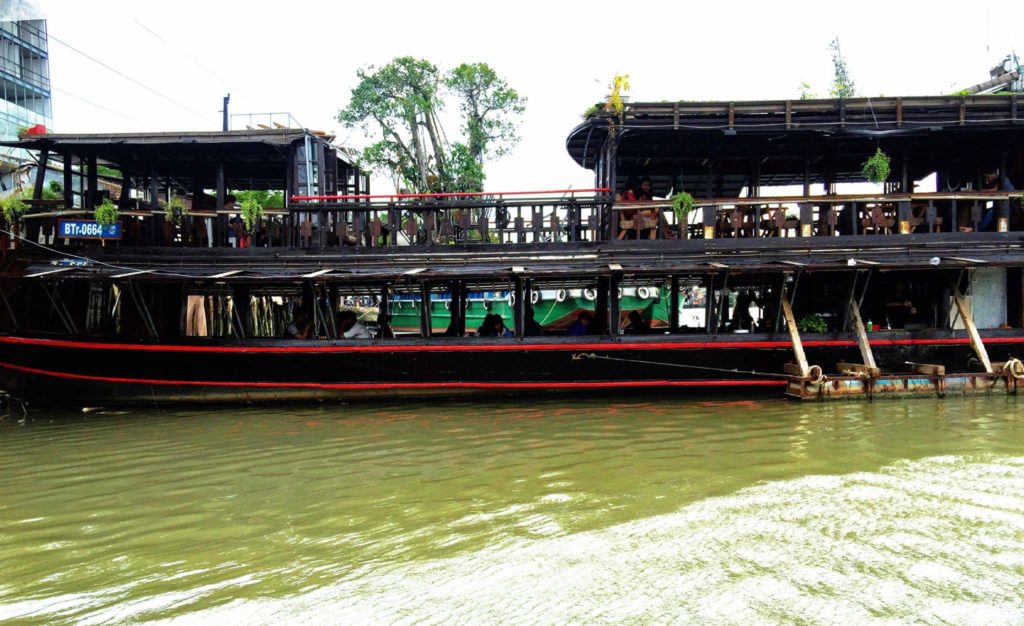 The Coffee Ship / The Boat Cafe. This quirky spot is known locally as, Cà phê thuyền La Ngon, is where you go for coffee if you like it served up with a little adventure on the side. The location is literally a boat floating on the water.
    The coffee boat has since been retired from its days on the Mekong River and now gently bobs in the Kenh Te Canal, that separates districts 4 and 7.
     Here you can get a standard cup of coffee or an array of other drinks and enjoy the "fresh" air off of the river. This location makes for a fun little Saigon adventure and great coffee ship selfies, but according to Instagram, they aren't all that hashtag-worthy.
Pros:
 

One of the most unique places to get a coffee around HCMC

There are an array of hot and cold coffee options here if you want something more refreshing to drink on a hot day

It's reasonably priced
Cons:
This isn't where you go to find a premium cup of joe

There used to be two ship options, but one burnt down

The ship doesn't go anywhere, so don't expect a coffee-cruise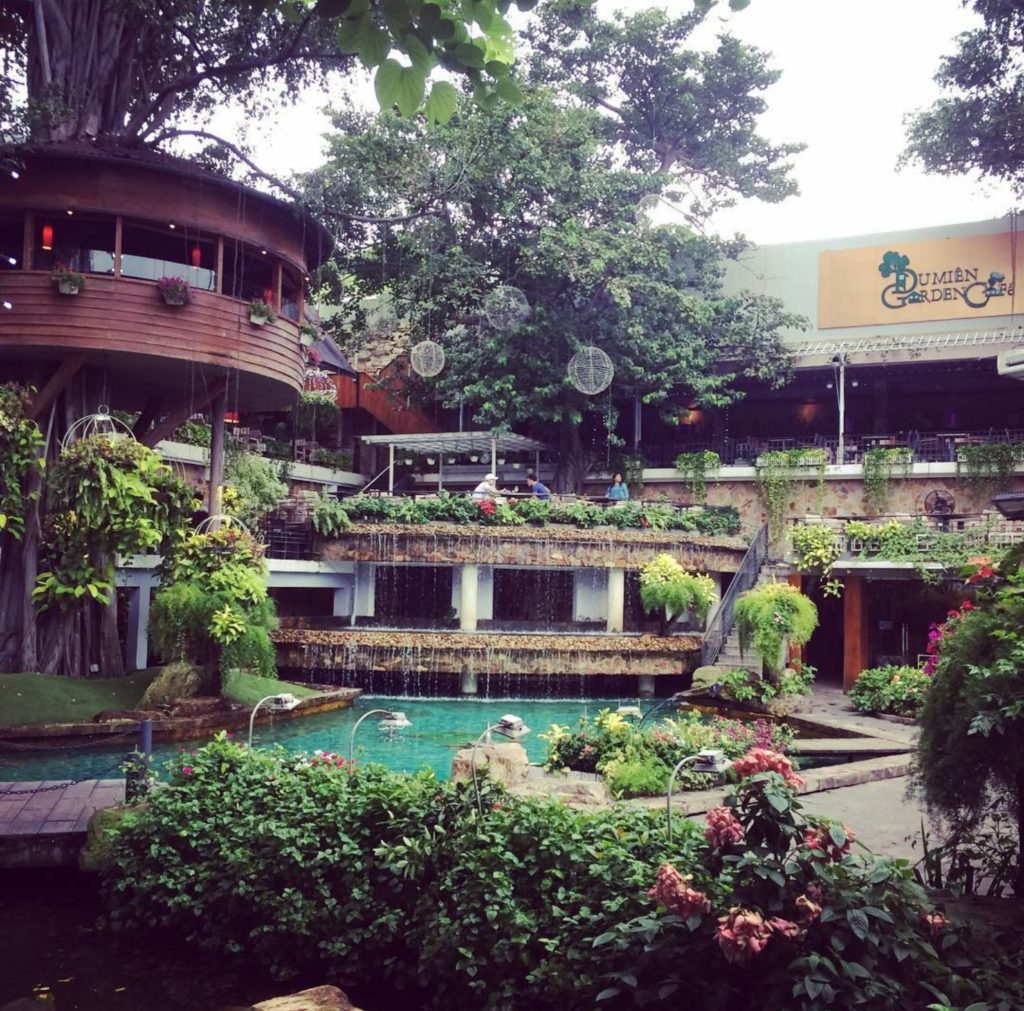 Du Mien Coffee Garden. When you are looking for ambiance, you go to Du Mien Coffee Garden. You aren't likely to find industry recognized baristas, seven styles of brewed coffee, or chairs that aren't quite right. What you will see is an oasis of sensory triggers begging for your attention.

    Du Mien has gardens, waterfalls, sparkly lights, a pond, a seating area covered shaded with bushy trees, a seating area on the patio with benches, a seating area inside with lounge chairs. You can expect coffee topped with nuts and whip cream then drizzled with chocolate and served with a long spoon and a rainbow-colored straw. Your cocktail will likely come garnished with some exotic fruit, and your ice cream will come in three different flavors.

    The ambiance, you'll come here for the ambiance. Du Mien has it all. Du Mien is a nice place to relax when you get back to the city after a morning exploring somewhere like the Cu Chi Tunnels.
Pros:
 

They have over 5000-Google reviews & still score high marks

The ambiance here can't be outdone

Good date spot
Cons:
 

Of those 5000-Google reviews, the main complaint was food quality

The place doesn't scream backpacking motorbike rider, but it is pretty

You can't fish in the koi pond
Alternate Coffee Shops To See In HCMC
   These coffee stops are just a few highlights from the seemingly endless number of places you could enjoy a freshly brewed cup of Vietnamese coffee around bustling Ho Chi Minh City. Compass Cafe and Bar, Cucuta Coffee, Yoko Cafe, Gallerie Cafe, ID cafe, The Coffee Connect, and Dolphy Cafe.

Exploring Coffee in Da Lat
      Looking to explore more on your coffee adventure? Da Lat should be next on your list.
     Whether you're heading North through the central highlands route, or just looking to get a few days out of Saigon, Da Lat is a must stop. Here you can get to know the blossoming business of coffee via one of the areas coffee tours or excellent cafes.
La Viet Coffee. When your motorcycle trip only allows a small amount of time in Da Lat, then La Viet Coffee is the place you go to.
     La Viet Coffee has raised the standard and changed the way coffee is grown and harvested around Da Lat. As a result of their efforts, Starbucks added La Viet Coffee to its line of products, which in turn raised the overall standards of other farms in the area.
     The La Viet location in Da Lat is a one-stop shop for all things from bean to cup. You can take a coffee tour here to learn about the growing, harvesting, and roasting process. As well, you can merely sip in the cafe and enjoy a  Vietnamese drip coffee from one of their personalized Phins. Or, better yet, try their well-reviewed cold brew.
Pros:
The food comes better reviewed than most coffee shops

The standard of coffee La Viet puts out is some of the best on the planet

Tours are free. That's likely right in your budget

They have reusable straws for that eco feel
Cons:
Expect to be sharing tables with everyone, and anyone as the place gets busy

When the place gets too busy, the service can suffer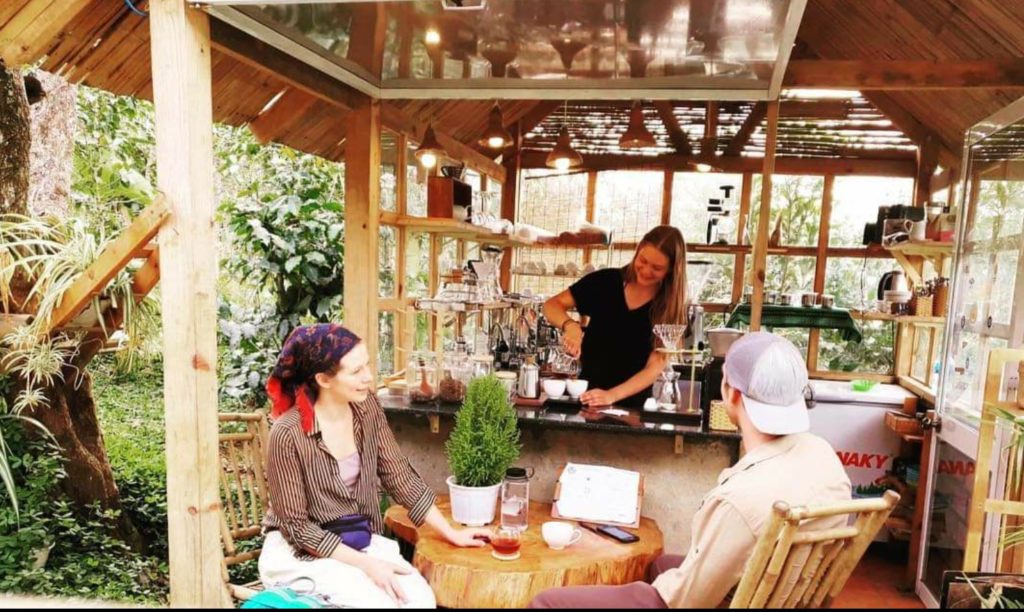 K'Ho Coffee Farm. The K'Ho Coffee Farm established itself to help and bring awareness to the K'Ho minority people who live in the region, and the fantastic coffee they produce.
    K'Ho grows a variety of Heirloom Arabica plants including typica, bourbon, yellow bourbon, and catura hybrid that are regularly SCA score in the high specialty range of 84-89.

    On-site you can take a half-day interactive tour where you'll learn how to process, grade, roast, and cup the various bean varieties they grow on the farm. K'Ho makes for an authentic culture trip in Vietnam.
    If their personal sales pitch doesn't get you in the door, a bit of Lonely Planet name-dropping might. K'Ho is one of the featured businesses in Lonely Planet's Global Coffee Tour, and there was a lot of business to choose from. After visiting this part of the country, you could even slip out to the beach resorts by driving the
Pros:
Stopping here will be helping to support under-recognized minority groups in Vietnam

Finding coffee farms in the world who continuously score in the high-80's is no easy feat. You'll know the coffee is going to be good here

The tour reviews here are turning out one happy customer after another
Cons
Any travel related business with the words "Lonely" and "Planet" in front of them usually mean that every socks & sandals wearing tourist will be there. But go see for yourself

It's a pretty basic setup. If you're expecting a polished commercial business, this isn't your stop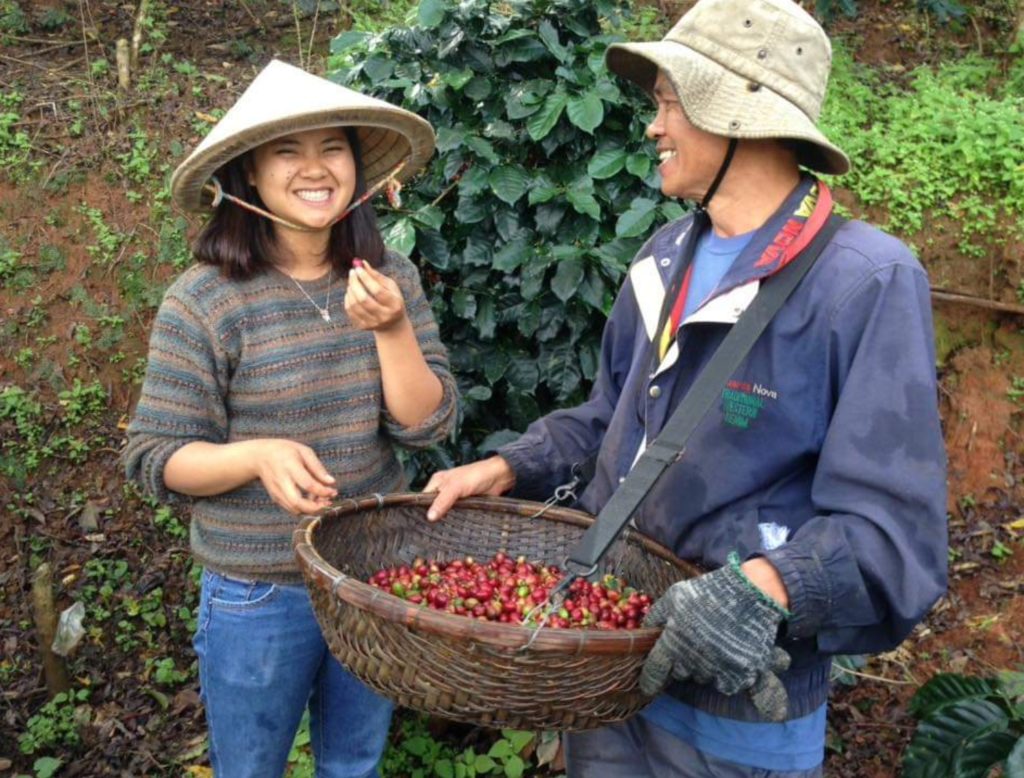 Son Pacamara Farm. Want to know what specialty coffee looks like on the intimate scale? Here at Son Pacamara Farm, you can get to know the bean business by a man affectionately referred to as Uncle Son.
    The energetic and enthusiastic Uncle Son is all things entrepreneurial when it comes to independent coffee farmers.
    You can take a tour at his farm and learn how the farming and harvest of Pacamara happens on a small scale. Son also offers cupping classes that you can book yourself into via their website or Facebook page, depending on availability.

    If you want to know just how much Uncle son loves what he does, he's quoted as saying "We don't harvest coffee, we harvest joy and happiness."
Pros:
 

A coffee tour is an amazing way to learn about coffee

Supporting small-scale producers is great for all industries
Cons:
Uncle Son isn't likely to be there for every single tour, but someone will be

Cupping classes aren't offered all of the time. Inquire in advance so you won't be disappointed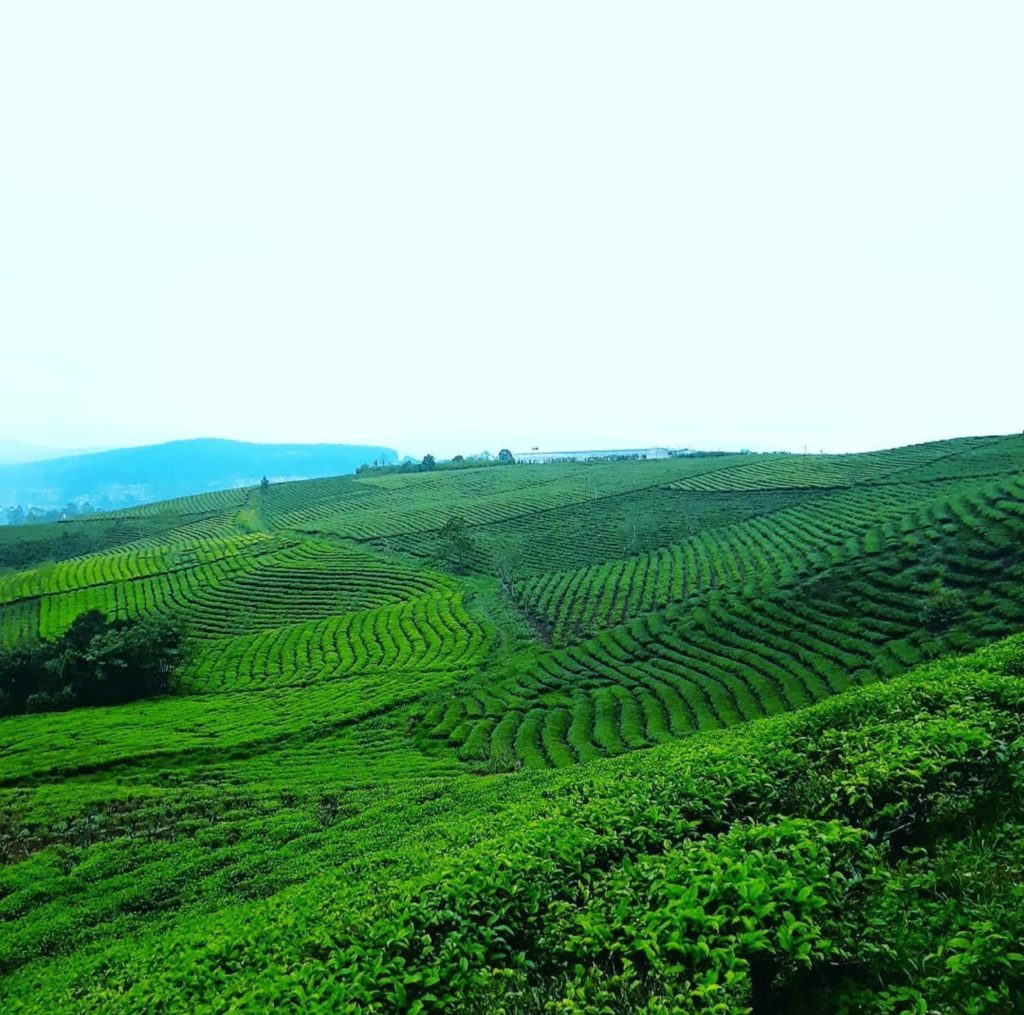 Alternate Coffee Shops In Da Lat

   Other notable places to stop and enjoy a cup of Vietnamese coffee around Da Lat are; The House Of Youth, a Vietnamese coffee shop focused on empowering the deaf.  Trai Ham Weasel Coffee, a nice place to see cats in cages and sip expensive and unethical coffee. Cau Dat Tea Hill, a lush scenic route out to sprawling green tea fields.
   If you're looking to burn off some caffeine after your coffee tour we put together a guide to waterfalls around Da Lat that can fill your day with watery fun.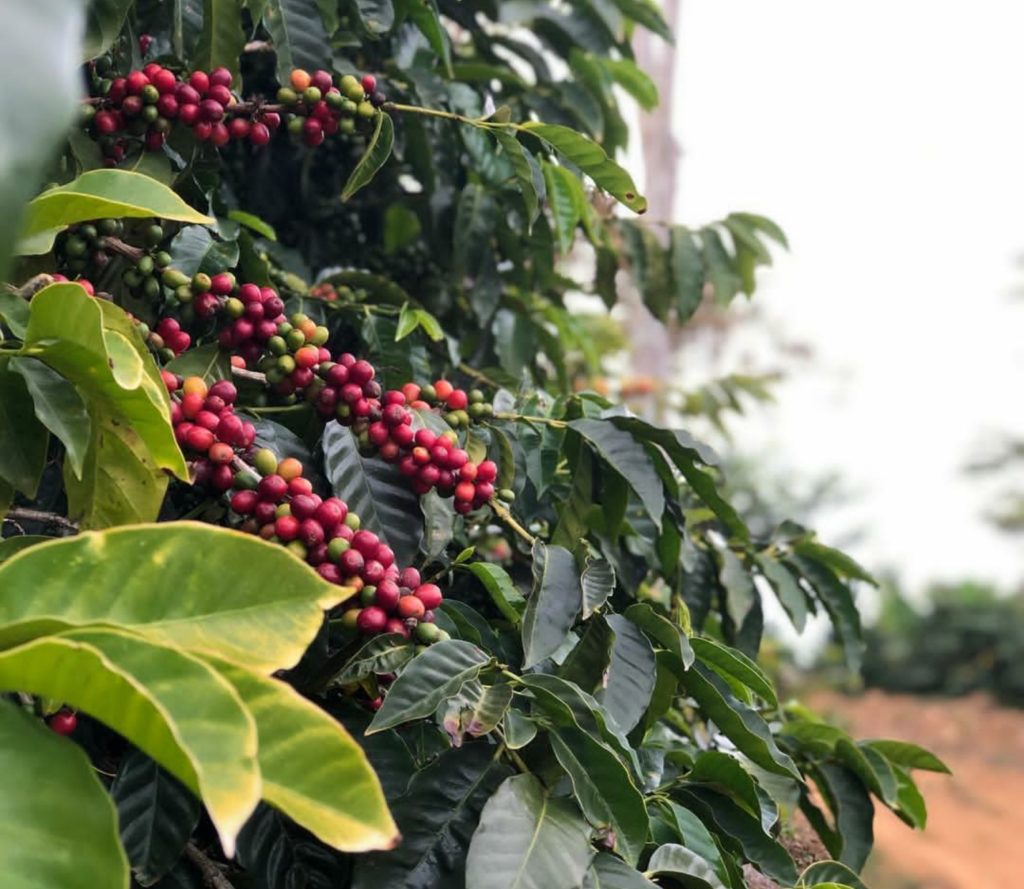 Seeking out Coffee in Buon Ma Thuot
   Buon Ma Thuot in Dak Lak province Vietnam is to coffee beans what the Champagne region of France is to grapes. You could grow beans in a lot of places in Vietnam and grapes in a lot in of places in France, but to get the best you must go right to the promised land.
      
    The volcanic area around Buon Ma Thuot was blessed with nutrient-rich basalt soil. Basalt is created through the solidification of magma and lava after an eruption, which then weathers quickly and becomes part of the soil. The high amount of nutrients in the basalt begin to release as soon as a plant starts to root and continue to release nutrients as organic matter breaks down. Basically, the perfect cycle.
    If you could grow coffee in any soil on the planet, you'd want it to be in the fertile earth around Buon Ma Thuot. They even have some beautiful waterfalls to explore.
       As a result of this incredible soil and the crops it turns out, Buon Ma Thuot was registered in 2005 with Protected Geographical Indication.
      Now the farmers in the Buon Ma Thuot area can label that their coffee was grown in this uniquely beneficial growing area, which in turn increases the value of the beans. Much like the previously mentioned Champagne region of France. If the grapes were not grown in Champagne, you can't label your bubbly product as a Champagne.
       With this fantastic soil all around you and the abundance of  some of the best Vietnamese coffee beans in the area, you, much like millions before you, should make the pilgrimage to enjoy the coffee right from the source. Even if you're motorbiking Vietnam solo, stopping in Buon Ma Thuot is worth the drive. Once you've finally tried a coffee in this one of a kind region, you might get a little emotional when coffee angels start singing in your mouth. It's ok, just let it happen.    

Additional Coffee Stops Around Buon Ma Thuot
   To make your time more enjoyable, we will highlight some of the best places to enjoy a regional cup of coffee and take in an authentic coffee experience around Buon Ma Thuot.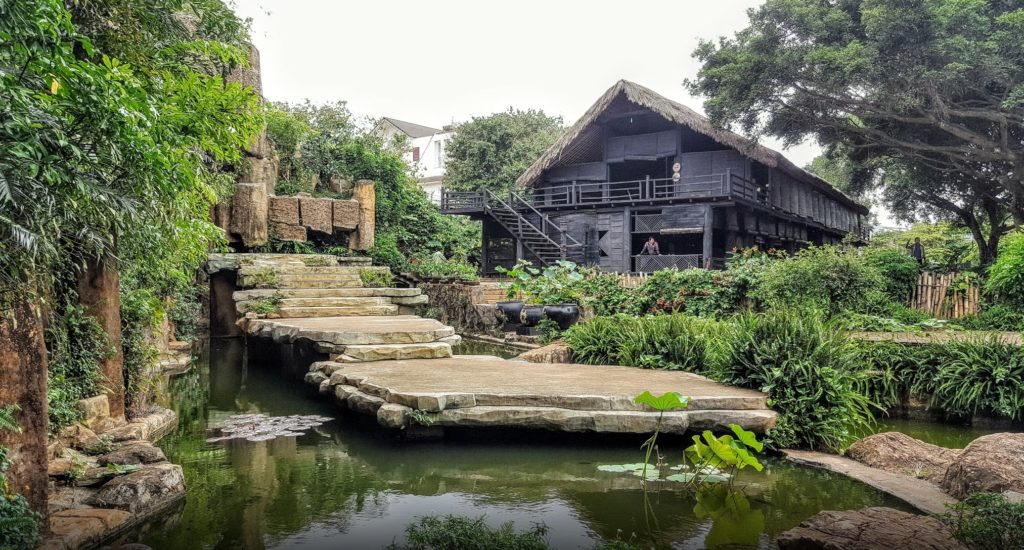 Trung Nguyen Coffee Village. The Coffee Village known locally as Lang Ca Phe, is less like a village and more like a tourist snare trap. However, the Vietnamese seem to love the place, and you can usually find them here in droves.
    Trung Nguyen is indeed tourist-friendly for locals and those backpacking Vietnam; as a result, the place brews up a substantial amount of black gold. At the village, you can take a short tour to learn about Vietnam coffee from bean to cup. Trung Nguyen, the first 'famous' coffee brand in Vietnam, has a museum on site to give the full visual history of coffee in Vietnam.
Pros:
 

The place is popular, a good sign the product is good

You can see the timeline of coffee history here. From the new brew methods to ancient relics in the museum

If you need souvenirs, Trung Nguyen is fully stocked
Cons:
 

The coffee village is typically crawling with tourists. Not exactly tranquil

You won't get the same interactive experience as you would at small-scale producers

A little more expensive than your standard cup of coffee in the city
Paradise Cafe Mehyco. Nursing a hangover, enjoy quality selfies, or just want to spend three hours sipping savory cafe by a five-level fountain?
Paradise Cafe Mehyco is an excellent alternative to the coffee village. Here you can enjoy world-class coffee from the region, in the comfort of stunning gardens and serene tranquility. Mehyco is where you'd take a date, opposed to where you'd take a tour. Or just take your mate and break it to them that they're buying the beers later!
Pros:
 

Free tea comes with your coffee. It's like coffee happy hour

The atmosphere. You'll feel like you're at a coffee spa

Tonnes of selfie options around the gardens
Cons:
Might be too many choices for those of you who don't know what to try

A little off the main area. But, you have a motorbike, so use it

Sometimes it gets so busy the service lacks a little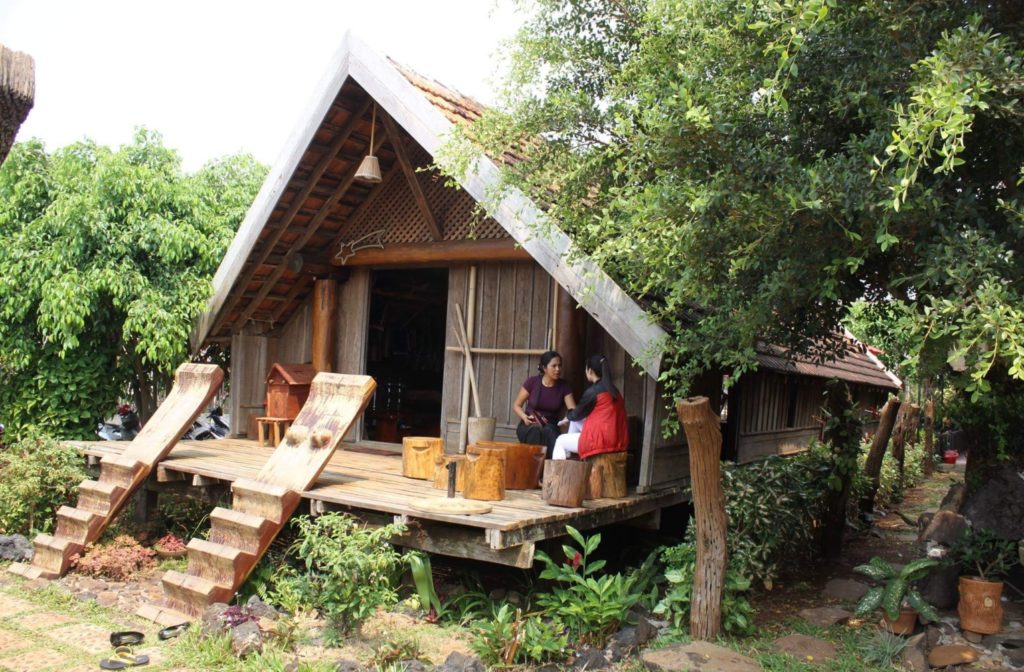 Arul Coffee. For a taste of strong regional coffee and deep-rooted Vietnamese coffee culture, you shouldn't miss a day at the longhouses where Arul Coffee has set up shop.
    The Ede minority people who offer up this experience are the original peoples of Buon Ma Thuot. The name Ede itself, translates to "Thuot's Father's Village," as the village the Buon Ma Thuot city once was.
    These longhouses are as much of that original rural experience as you're going to get in today's Buon Ma Thuot. Here, they offer up the chance to see how the people live, as well as enjoy a cup of their coffee in an authentic longhouse. Within the longhouses is an open-air garden where butterflies flock, depending on the season. If you happen to be there in April, you might get butterfly lucky. There are some other cultural experiences in the area if you're looking to get to know them better.
Pros:
That this option even exists. Often cultures go extinct without yet being realized

You'll be able to take away with you a very unique Vietnamese coffee experience
Cons:
The butterflies are only seasonal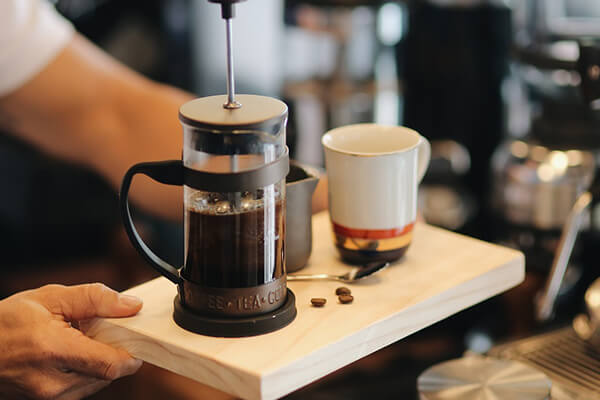 Azzan Coffee. If you like clean-cut structure and a polished finish, Azzan Coffee is for you.
      The Azzan Coffee conglomerate, plant, grow, harvest and control every step of their cocoa and coffee operation. You can expect a quality cup here with the option of regional chocolate delicacies on the side. It has the feel of Starbucks organization but with Martha Stewart handling the presentation.
Pros:
 

When you walk into a franchise you'll know what to expect every time

As they also grow cocoa, the chocolate options are abundant here

Western and Vietnamese coffee options
Cons:
Like any big scale business, it can lack a bit of character

Really, the place is full of coffee and chocolate, what could be bad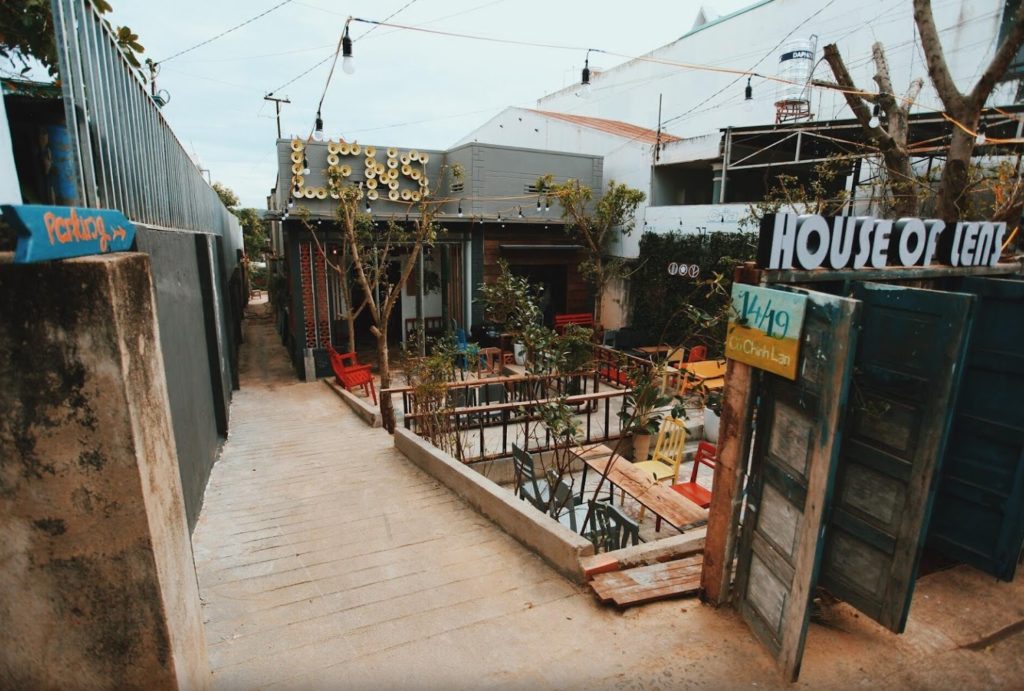 House of Lens Coffee. The kind of place you'd expect to find thrown into the cultural mix in artsy South London.
The patio at House of Lens is typically host to the city's scene-setting in-crowd, and it wouldn't be out of place to see one of them strumming an acoustic guitar mid-conversation over an iced coffee.
   Check it out in the daylight for eclectic ambiance, or drop by Thursday nights for live music performances.
Pros:
The decor is incredibly cool

Cozy and welcome vibes

Diverse drinks menu
Cons:
Limited seating when it gets busy

Music only one night a week

Alternate Coffee Shops Around Buon Ma Thuot
For the overachievers visiting the area who aren't entirely satisfied with the most prominent coffee tourist attractions, there are some other coffee shops worth checking out in Buon Ma Thuot too.
  J'adore Cafe is chic, inviting and is likely to have a coffee-based sweet beverage to please anyone just looking to relax for an hour. Another city gem is the Vespa Rock Cafe, a good stop for a Vietnamese iced coffee with condensed milk. As the name might suggest, you'll find Vespas on display and a biker atmosphere of sorts. Don't worry, your dirty Honda XR150L will be welcome too!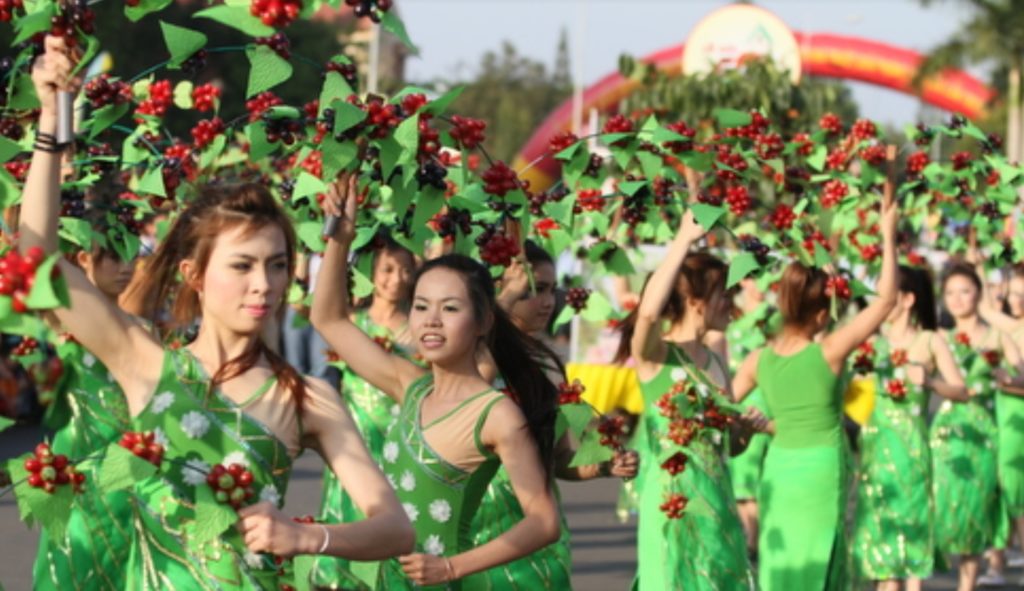 Buon Ma Thuot Coffee Party
Coffee party? Lastly, if you really want to be part of a party like no other party on earth. Buon Ma Thuot holds a coffee festival every other year. To see people go coffee crazy, this is the place.
The most recent event included, but was not limited to; opening ceremonies, specialty coffee exhibitions, an elephant festival, a paragliding competition, exhibitions, specialty coffee competitions, and coffee tastings. Lots and lots of tastings.
   Held in uneven numbered years and typically in early March, you're likely to learn what liquors mix best with specialty coffee.

Experiencing Coffee in Da Nang
Da Nang isn't one to be left sitting sidelined in the capitalizing coffee craze that's taken over Vietnam. If anything, the city is sitting seaside and staking out its spot of modern cafes and elegant cups of cold brew.
    Will give you the steeped version about what to check out while your motorcycling your way through the city and getting to know the best places to visit on a motorbike in Da Nang.. This city should definitely be added to your Vietnam road trip itinerary.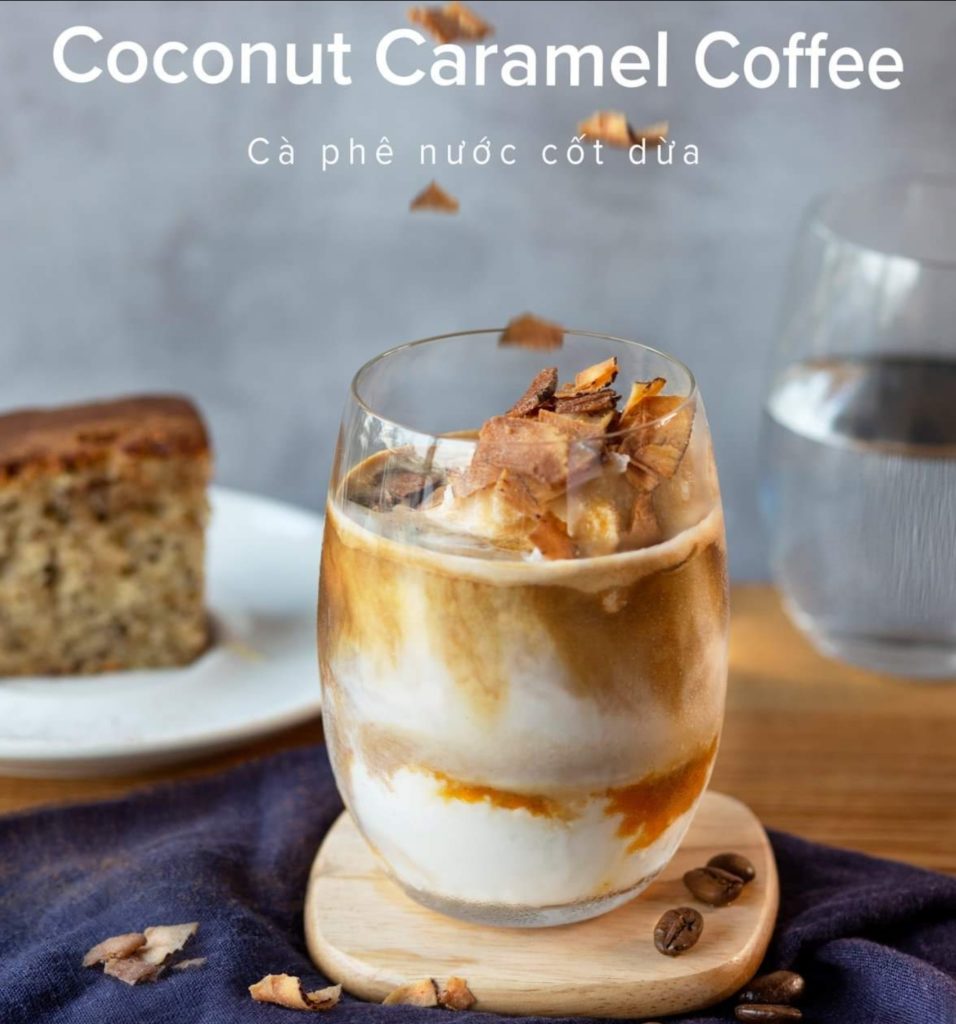 The Joi Factory. When you're done monkeying around with other coffee shops and want to get your lips on a banana coffee finally, The Joi Factory will make for an a-peeling stop.
    Located at the base of the Seahorse Hostel & Bar, it's laid out a bit like those businesses in the front, party in the back mullets that look so, good?    
     The place is a hot spot for the digital nomad types, and you could find the hours melting away behind your laptop. If the photo above doesn't get you in the door, you're either too much of a purist or not going to Da Nang!
Pros:
Excellent place for digital nomads with great wifi

You could even sleep upstairs!
Cons:
Not the cheapest way to enjoy a coffee in the city

Taking one to go won't look nearly as elegant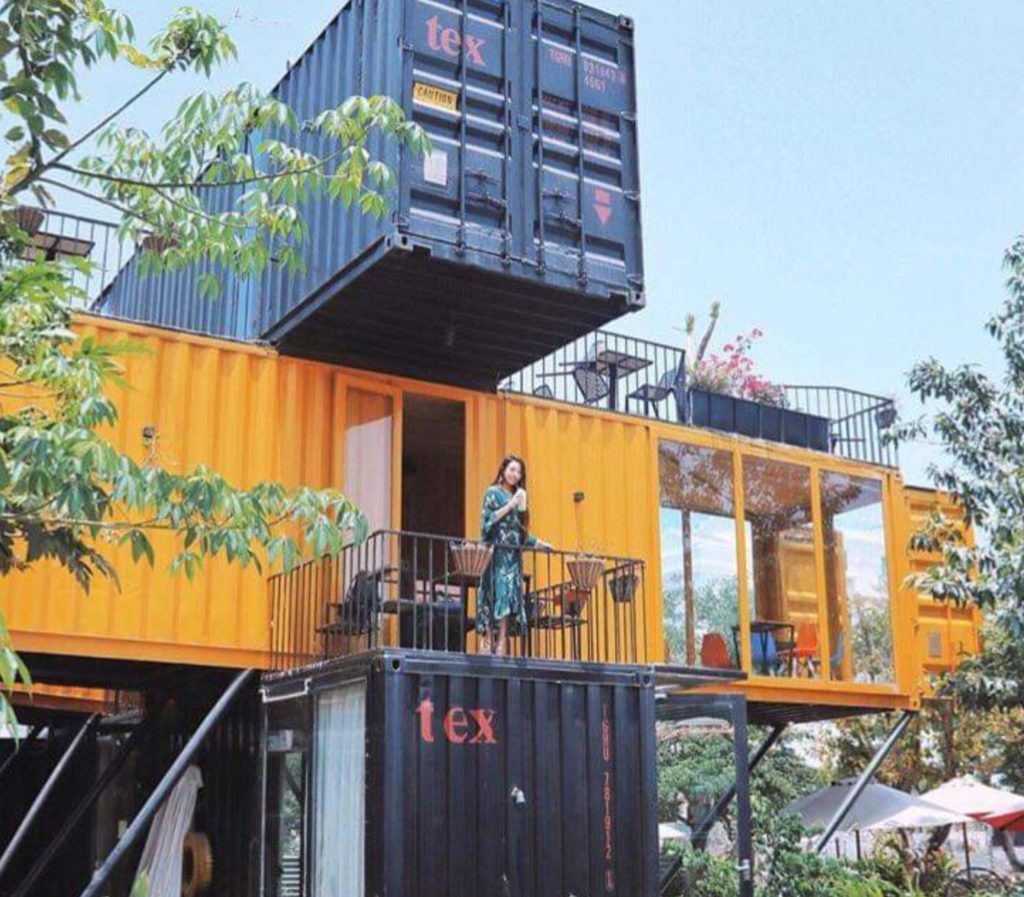 Joy Box Coffee. Don't enjoy big-box coffee? How about coffee in a big-box! There is room for more than one source of joy in Da Nang.
    In a city that sits seaside, it only makes sense to put to use some stray sea cans. Joy Box stacks up the satisfaction serving coffee and bubble tea in either their air-conditioned cans or on one of the open-air patios.
    A coconut iced coffee and photo-worthy views make for a nice place to upload photos of your awesome motorcycle trip. Iced Vietnamese coffee is always refreshing after a day lounging near the beach resorts around Da Nang.
Pros:
They clearly recycle!

Good wifi

It's hip, coming here will only make you hipper!
Cons:
 

Reviews noted that the hours aren't always constant

The staff might not know much English. However, you might remind yourself you are in Vietnam

The location isn't great
43 Factory Coffee Roaster. Hip, edgy, modern, pick your trendy adjective of choice and check out this design-friendly shop. 43 Factory Coffee Roaster should be added to your Vietnam road trip itinerary as it's a space to be remembered. A stop here will have you feeling quite in-tune with Da Nang's coffee scene. To show up with "The Look," do it on a Royal Enfield Himalayan.
   43 offers up both Vietnamese and international coffee concoctions with beans from across the planet, likely due to their expat oriented location in the city. The place features long tables to accommodate a growing crowd, a koi pond to keep your short attention span busy, metal straws to show they care about the environment, and coffee roasting on site to add to their authenticity.
    V-60, AeroPress, Chemex, Americano, Coconut Cold Brew, Cappuccino with hearts on top, they're looking to please everyone. If they don't offer something you're looking for, you're likely looking for disappointment.
Pros:
 

Great digital nomad spot with plenty of charging points

Very spacious. You should have all the room you and your laptop need

Reasonably priced
Cons:
A couple of weirdos said the bathroom floor was wet and one guy never got sugar! So, not much to complain about here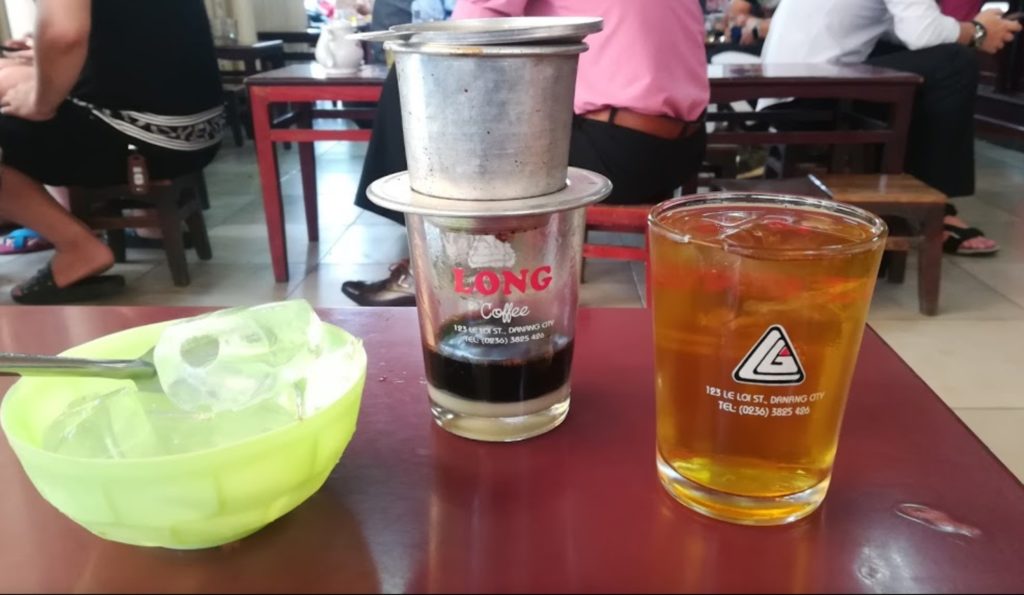 Long Cafe. I find that the world is made up of two kinds of travelers. Those that want to get the t-shirt, so others know where they have been, and those that want to get the experiences so that they know where they have been. Though souvenir t-shirts do make a nice addition to what you should bring and wear on a motorcycle trip.
    As the no-nonsense name would suggest, Long Cafe is just that, a cafe. You'll find the locals here in their blue-collar work clothes. They'll be crammed into the packed space and tiny tables, enjoying a cup of local coffee and smoking cigarettes the way they have for years. No need for frilly menus and fancy lighting, just order coffee, hot or cold. They sell it cheap, and they sell a lot of it.
    If you wonder why a number of the complex and painstakingly planned out premium places around the city have gone bust and Long lives on, it can all be explained inside their simple cup of coffee.
Pros:
This is a local coffee experience at its finest

It's cheap, very very cheap
Cons:
The little tables and chairs might not work well with the taller westerners in the crowd
Not likely to get your questions answered in English here

Alternate Coffee Shops To See In Da Nang
    Before riding from Da Nang to Ho Chi Minh by motorbike to wrap up your trip, here are some other places to check out; Cong Cafe, Cloud Garden Coffee Shop, Bookaholic Hostel & Coffee, Hideout Cafe, Wanderlust Coffee, Da Nang Souvenirs Cafe.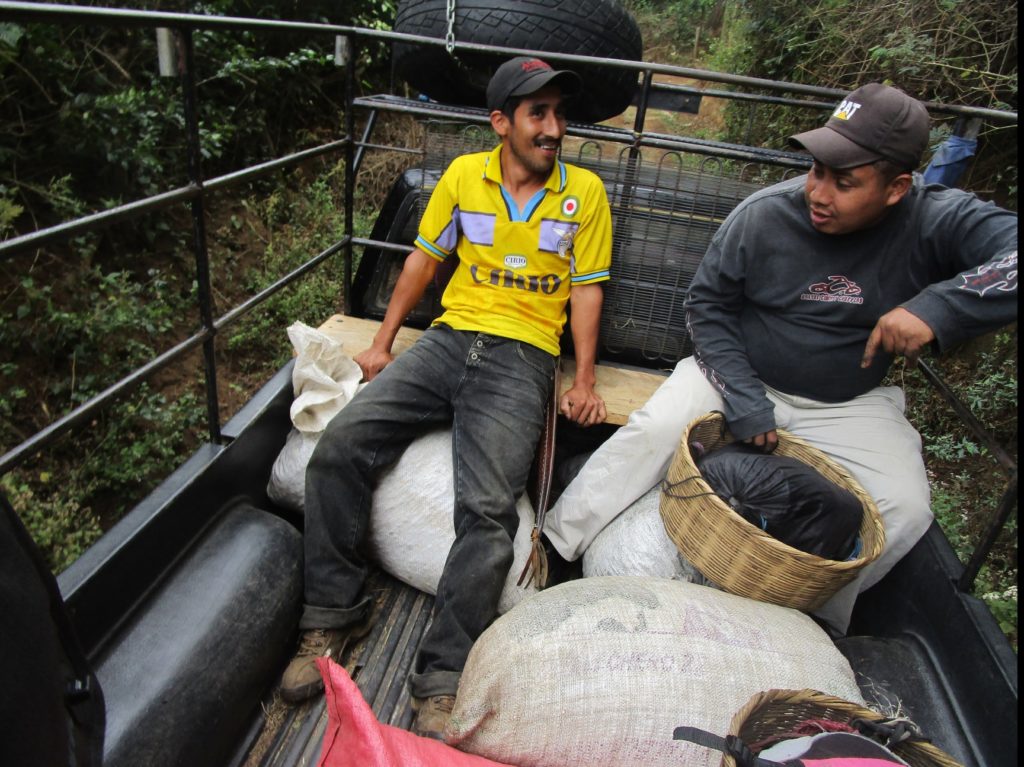 Why Getting To Know Your Coffee Source Matters

   You've probably picked up a bag of specialty Vietnamese coffee beans off a shelf and seen the photos of hard-working farmers in far off lands depicted on the bag and never gave it much more thought.

    Personally, I've worked in almost every aspect of the world of coffee. Including on the farms & in the soil of specialty coffee producers. I know that as you travel Vietnam if you give yourself the opportunity to spend some time working on a coffee farm in hot, humid conditions, hand-picking only the ripest of cherries and placing them into the basket that has been fastened to your neck.
    If you taste the sweet flavor of a coffee cherry with the bean still inside and smell the dirt on your hands from the fields. If you take a ride in the back of a tuck with the farmers to the mill to process their beans, and sort by hand green coffee beans to remove all of the defects (bonus points if you do this for 6-hours in a room with no ventilation too hungover to think).

    Once you've seen the incredible amount of effort that goes into producing a cup of black liquid. You will never again look at a bag of coffee the same.

    Take a local tour and get to know where your coffee comes from. An authentic coffee tour is one of those amazing things to do in Vietnam, and I think you'll be impressed that coffee sells for $3/cup and not $30/cup because of all the work that goes into it. The world of coffee is indeed an incredible place and exporting it makes for an excellent addition to the Ho Chi Minh Trail.