Enquire about this Model
Ask a Question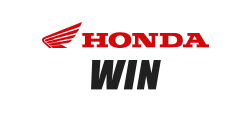 Transmission manual
Gears 4 gears
Engine Size 110 cc
Top Speed 80 kph
Cruise Speed 50 kph
Tank Size 7 litres
Contracts
Price to buy
$0
or
$0
With passport. Collect passport and deposit when returning the motorbike.
Honda Win
We are proud NOT to sell the Honda Win
The truth about the Honda Win.
Unreliable, unpredictable and generally expensive to fix. Even if they do work, they will never drive properly and have no handling and no build quality!
It makes no sense to travel all the way to Vietnam to experience some of the greatest mountain roads in the world, only to choose the worst motorbike on the entire continent!
Watch our youtube video to understand more about the Honda Win.
Travelers only get the Win because…………. on average backpackers have absolutely no idea about motorbikes.
Don't trust dealers? Backpacker to backpacker pact ? Ok then…. watch these!
TigitMotorbikes Honda Win explanation!
6 responses to "Honda Win"