2 days Saigon to Bao Loc Off-Roader
Saigon – Bao Loc 2 days Off-Roader
 

| | |
| --- | --- |
| Duration | |
| Distance | |
| Tour guide | |
| Motorbikes | |
| Roads | |
| Skill level | Intermediate & experienced |
Perks of the tour
Swimming in the freshwater mountain rivers;
Off-roading through mountains of 6 provinces;
Coffee with an incredible view;
Breakfast on the lake in Bao Loc;
Quiet country lane riding;
Hill climbs
Tour Itinerary
Saigon – Cat Tien National park – Binh Thuan – Lam Dong – Binh Phuoc – Dak Nong – Dong Nai – Saigon
Day 1
Head out of the city (highway riding)
Arrive at Ho Tri An lake stop for the 1st viewpoint, "The Dong Nai river dam." We continue the ride to Cat Tien National park (quiet country lane riding).
Start (off-road trail riding) muddy dirt tracks through the Cat Tien Forest.
Eat lunch Italian style baguettes at one of the watch tours overlooking the forest.
We meander along quiet country lanes to the mountains in Binh Thuan province.
Stop for a refreshing swim at mountain rivers.
Continue riding to Bao Loc city (quiet country lane riding) on the QL 55 one of the best roads in South Vietnam.
Check into the newly finished hotel : very clean hotel!
Enjoy beers and dinner at the famous Korean style BBQ.
Day 2
Breakfast on the lake with coffee at a famous bike coffee café over looking two mountains
Ride to the Dam on the Dong Nai river  (On and Off\Road riding)
At the Dam we enjoy off\the beaten track views
Ride to Dak Nong and Binh Phuoc off\road
Around 6pm the ride arrives back in Saigon.
The Motorbikes we use
The Honda XR150cc is the default Motorbike for this tour.
The Tour Guide
Hosted by Tom, a British expat (28 yrs old) who spends his free time driving around. Tom has cooked up over 50,000km in under a year whilst holding down a full time job! If that is not dedication to motorcycles then I don't know what is.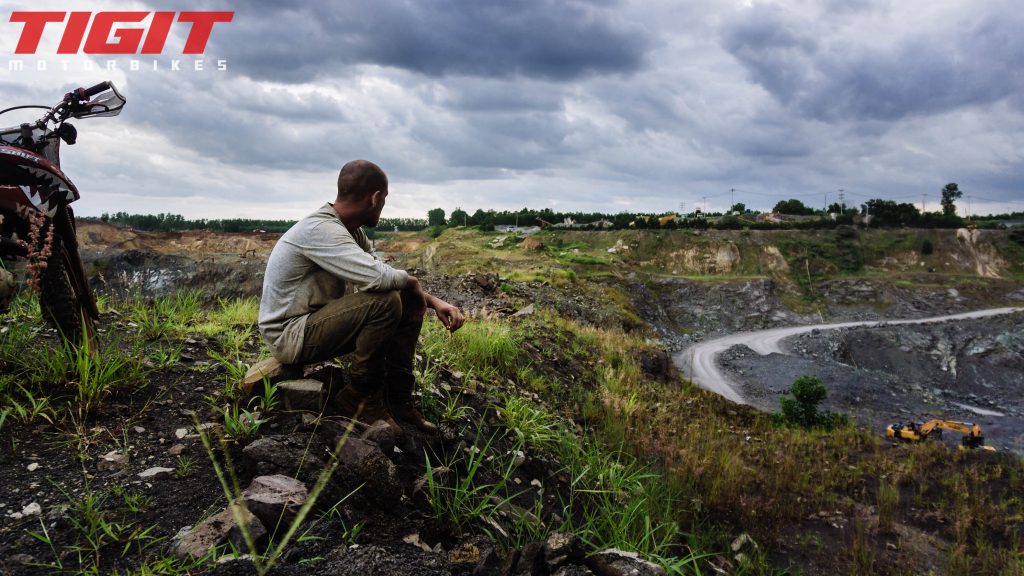 Tom drives hard and the clientele should be confident and competent on motorbikes. This is a driving tour and is for individuals or groups wanting to pack as much driving into the tour as possible!
Tour Price
All prices are listed as per rider, and in USD
Leave your wallet at home, this is all inclusive!
Number of Rides
Per rider price
on Honda XR/CRF 150cc
1
$370
2
$250
3
$210
4+
$190
Tour Information
What's included

British tour guide
All meals, water,soft drinks, beer
Accommodation
Tigit rental motorbike
Petrol
Damage Waiver (don't worry about crashing!
Booking Tour