2 day ADV Sand Run to Lagi
All-inclusive Tour
Tigit Guides
Summary
An ADV tour that takes you from the bustling city of Saigon to the Beach in Lagi. Open rubber plantation trails to begin that start to turn into sand tracks as we near the coast. On day two it is possible to drive along the beach for many KM before departing back to Saigon.
Tour Highlights
Mixture of rubber plantations and sand

Start the day in the city and finish on the beautiful coastline

An entire route of ADV riding without getting stuck in traffic

A two day journey that feels like an entire holiday getting away from the city
Who this tour is for
An absolutely perfect weekend getaway. Just two days, but the journey will feel like an entire holiday. Perfect for a break from work. A chance to get out to the peace and quiet of Vietnam's coastline. The route itself is quiet in itself, with very little interruptions from people.
Tour Itinerary
Heading to the coastline
Difficulty: Easy – hard
The tour guide can make this route as difficult or as easy as you wish. At Tigit, we love to push riders to their limits, but overall it can be a casual days drive.
8:00am:
 Meet at Tigit Motorbikes

 Preparation of your motorcycle gear & motorbike
During The Day: 
A short ferry ride to escape the city. 

Rubber plantations heading East from Saigon

Sandy tracks heading to the coast

Evening BBQ on the beach
6pm: 
Arrive at hotel

Dinner party
Heading to Saigon
Difficulty: Easy – Medium
The day is full of great driving and is not just a route to "get back to Saigon".
7:00am:
 7 am breakfast

8am Depart from Lagi
During The Day: 
Drive down the beach

Very difficult sand driving or a casual gravel road, your choice

A bit of farmland and urban driving

A fun backroad route into Saigon
6pm: 
Arrive back at TigitMotorbikes 

Drop off your motorbike and let us take care of the dirty work.
Tour Prices
Prices are in USD for two days and one night
This is an all-inclusive tour
Choose the motorbike you want, the price doesn't change!
All inclusive
| | |
| --- | --- |
| 1 pax (XR / CRF 150) | $300 / person with Tigit Motorbike |
| 1 pax (CB 500X / CRF 250) | $400 / person with Tigit Motorbike |
| 2+ pax (XR / CRF 150) | $200 / person with Tigit Motorbike |
| 2+ pax (CB 500x/ CRF 250) | $300 / person with Tigit Motorbike |
| 2+ pax (minimum) | $150 / person with own Motorbike |
Tour Info
Includes
Private accommodation
Helmet, Knee pads, Elbow Pads
English Speaking Guide
All meals, water and soft drinks, beer on tour
Free Damage Waiver (don't worry about crashing)
Petrol
Tour Guide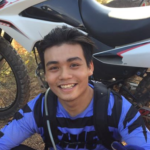 Tigit Guides
Tigit guides are local enduro enthusiasts. English is average at best. Passion lies in driving and motorbikes. A tour is a way to escape the Tigit office and be out there on the roads. Be assured they are enjoying the trip just as much as you are.
Tigit guides are selected based on their motorbike skills, we hope, that they have enough skills to get both themselves and you out of the mud!
The Motorbikes we use
This route can be adapted to any motorbike but for maximum enjoyment we recommend the Honda XR 150 or Honda CRF 250cc. ADV motorbikes will be treated as road motorbikes and there will be little opportunity to go offroad into plantations.