Reading Time:
8
minutes
Da Nang's coffee scene and community is growing rapidly. The laid-back, central Vietnamese city continues to ride the third wave of coffee. There are now more alternative and high-quality cafes than ever before, passionately catering for caffeine lovers and addicts alike.
Located in between the famous Hai Van Pas and Hoi An's historic ancient town, Da Nang has often been overlooked by travellers. But now that Da Nang is Google's top trending destination for 2020, there has never been a better time to visit. And with our comprehensive guide to the city's best coffee shops, you'll never be too far away from an excellent cup o' joe.

 Discover Vietnam's coffee scene by motorbike and get to know the drink that fuels a nation
To better understand Da Nang, think of the city in two parts. Most expats and travellers occupy the An Thuong and My An areas of the beachside and often refer to the cityside as 'the other side of the river'. Our expertly-chosen recommendations include the best alternative cafes from both sides of the infamous Han River.
We take you away from the chains and tourist traps to bring you the best quality coffee from expert baristas. Our eclectic mix of independent cafes, speciality coffee shops and hidden gems offers something for everyone, regardless of preference in style and taste.
Vietnamese Coffee Explained
First thing's first, let's talk about Vietnamese coffee. It's no secret that coffee culture in Vietnam is seriously strong. Vietnam has an interesting coffee history and is now the world's second-largest exporter of coffee beans. The country's coffee culture means that you're more likely to see locals drinking coffee on the streets rather than beer late at night.
Traditional Vietnamese coffee uses a "phin" filtering technique that drips the highly-caffeinated coffee straight into your cup. Cà Phê is most commonly served iced with a generous helping of condensed milk. Popular alternatives include the Cà Phê with whisked egg yolk, freshly squeezed orange juice or blended coconut or avocado.
Where to get the best Vietnamese coffee in Da Nang
Traditional Cà Phê
@Flavoury Facebook
If you're going to try traditional phin coffee, you need to make sure you try it at a place that really cares about the quality. With a slogan like 'make people happy', it's unsurprising that each cup of Cà Phê at Flavoury is meticulously crafted and served with a smile.
Great-tasting traditional coffee is made using 100% Vietnamese robusta beans from the city of Da Lat. These famous beans have a much higher caffeine content than arabica beans, which are used for specialty coffees.
"Da Lat is the heaven of coffee, but more people in Da Nang are now starting to really appreciate good coffee," says owner, Neck, who established this alternative cafe in 2018.
This street-style hotspot is best enjoyed at night and is a great place to hang out with local people.
Orange coffee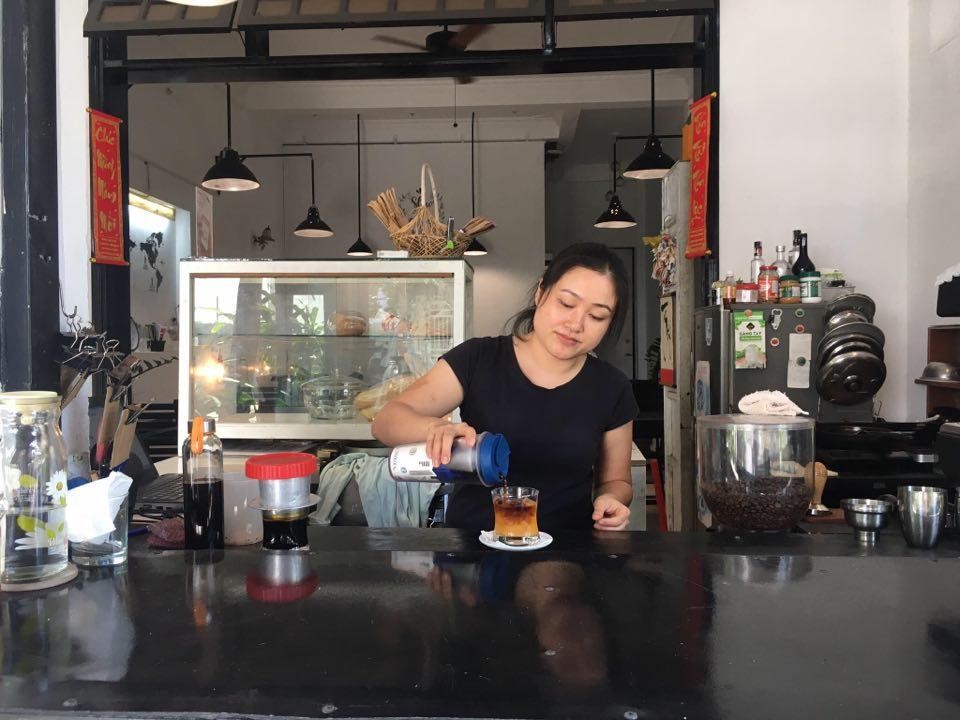 @Laurenecoxx Instagram
The combination of freshly squeezed Vietnamese oranges and cold brew coffee sounds like it shouldn't work, but somehow it just does.
Located in the heart of An Thuong since late 2019, Breco is a small and fiercely independent al-fresco-style cafe with unrivaled prices in the more touristic area of Da Nang. The white walls, calming music, and abundance of greenery create an almost European feel amid the craziness of Vietnam.
After leaving city life behind, local owner Helen designed the layout of her cafe with the intention to "share stories" with travellers. Chat with the friendliest barista in town while pairing a refreshing Cà phê Cam with a delicious banh mi.
Egg coffee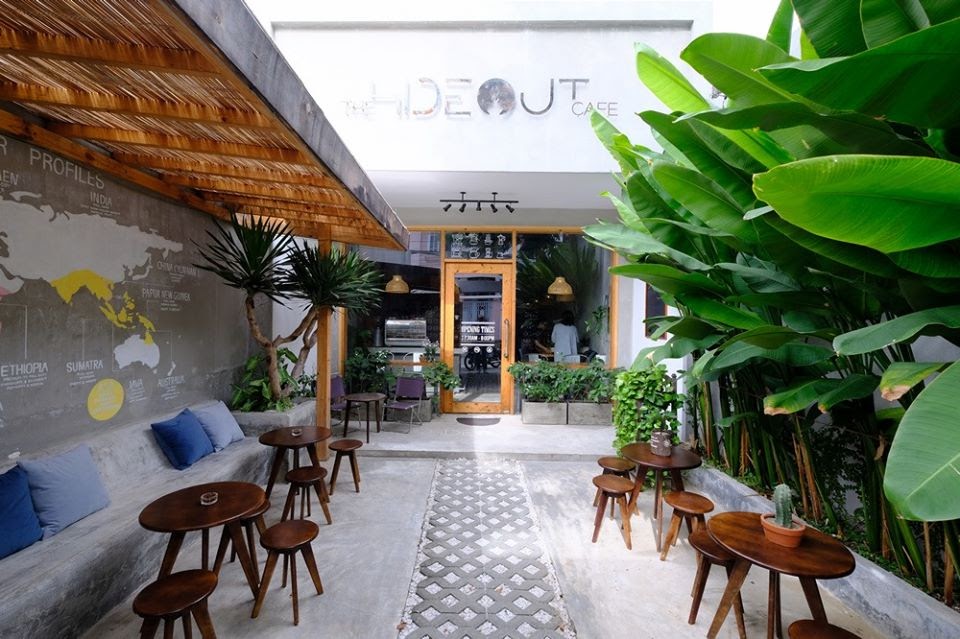 @The Hideout Facebook
Here's another flavour combination that wrongfully sounds like it should be avoided. Hailing from Hanoi, egg coffee was created in response to the country's milk shortage in the mid-1940s.
The Hideout's 'eggspresso' mixes creamy egg yolk and hot coffee to recreate the capital's signature drink. The unusually silky smooth and sweet-tasting drink tastes just like the ones we've tried and tested in Hanoi.
Tucked away down a quiet street, The Hideout is a cozy and relaxing hidden gem. It's very popular with digital nomads, but if laptop-working isn't your thing, the outside seating area is a great place to enjoy high-quality coffee solo and with friends.

Coconut coffee
@Laurenecoxx Instagram
Believe us when we say that this is the best-tasting coconut coffee in town. Cà phê dừa mixes ice-blended coconut with condensed milk and coffee. Le Petit's version is on the larger side and so should be treated more like a dessert rather than a quick pick-me-up.
The well-loved cafe changed locations in late 2019. The new building boasts huge church-like windows, creating a warm and bright open space. The atmosphere at Le Petit continues to be fun and joyful with playful furnishings and inspiring wall murals.
The outdoor seating area is complete with a water feature and is heavily decorated with plants and flowers. Escape the busy streets and head upstairs to enjoy your coconutty beverage in a green oasis.
Vegan coconut coffee
@Mud Bistro Facebook
Being vegan in Vietnam can often feel daunting. With the amount of condensed milk in traditional coffee, finding an alternative can feel like an impossible task. Rest assured, An Thuong's Mud Bistro has got vegans covered.
They use the fresh juice and 'meat' from the coconut to naturally sweeten the drink. The blended coconut, dried coco shavings and quality locally-sourced Vietnamese coffee work together to balance the sweetness of the fruit and bitterness of the black coffee.
Mud Bistro is a vegetarian restaurant, cafe and yoga studio all in one with an emphasis on mindfulness and all-natural ingredients. Non-vegans can also enjoy the zen-like atmosphere of this creative space.
Avocado coffee
 @Cong Kopi Facebook
Yes, I know what you're thinking. Surely not?! Granted, this is definitely an acquired taste, but there's no better place to try this strange concoction than Cong Kopi. The fan-favourite from their creative menu tops fresh-blended avocado with chocolate ice cream and high-quality coffee.
You can really feel the love and passion for coffee exuding from the expert baristas. They're always happy to enthusiastically talk about what specialty coffee they're using that day. The straws that they use are made of rice which is a win for sustainability lovers.
This quirky cafe with its fun and colourful interior is located cityside, just a stone's throw away from the infamous Dragon Bridge on Bach Dang. Its semi-secret upstairs seating area boasts views of the Han River.
Alcoholic coffee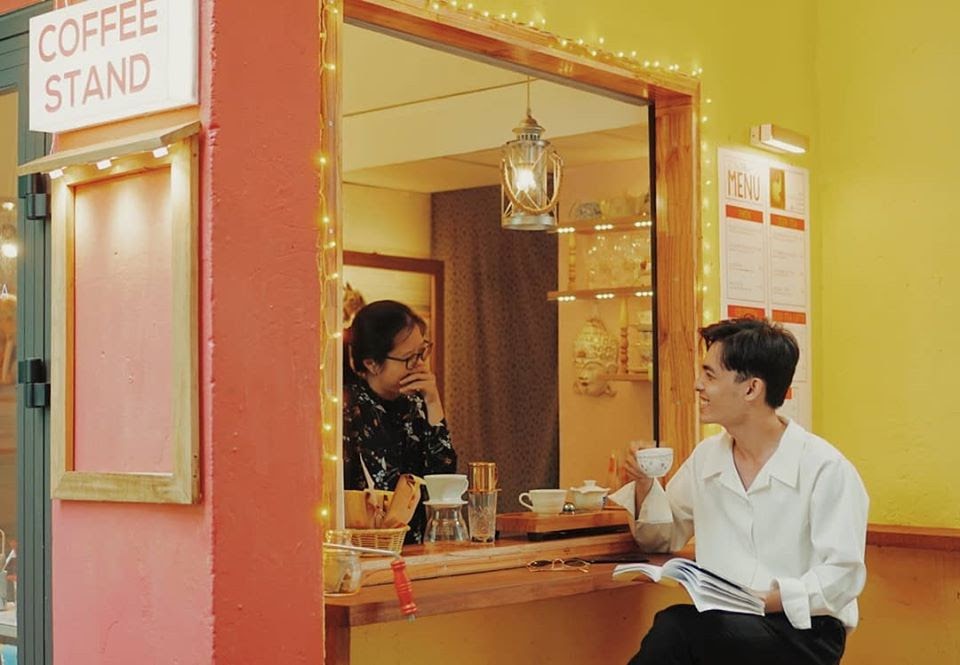 @Seu Coffee Stand Facebook
If you thought we were done with unusual coffee combinations, you can think again. Da Nang's smallest coffee shop is easily missed. It's hidden away down a cityside alley and offers 'caffeine in good spirit'.
Its expert owner creates 'Gin-Tonic Phin' by layering Arabica drip coffee from Da Lat on top of real gin and tonic with fresh lime. 'Da Lat in the Rhum' uses the same quality Vietnamese coffee but with rum instead. It does sound a little crazy, but again, it just works.
The specialty coffee stand is open until 10 pm making it more suited to a late-night hangout than an early morning coffee fix.
Best cafe for digital nomads
@Laurenecoxx Instagram
The number of online workers taking advantage of Da Nang's low cost of living and idyllic beach-side location is on the rise. Whether it was intentional or not, BreadnSalt has become a somewhat unofficial co-working space, catering for the growing demand.
The strong wifi, great coffee, and comfortable seats create a great working environment. The cafe is often full for most of the day with laptops being used on each and every table.
The coffee is a little higher than average local prices, but you are paying for the setting. The bright open space is especially great during 'golden hour' as the sun shines through the large windows, creating a warm glow. The cafe is often quieter at this time too.
Best coffee roaster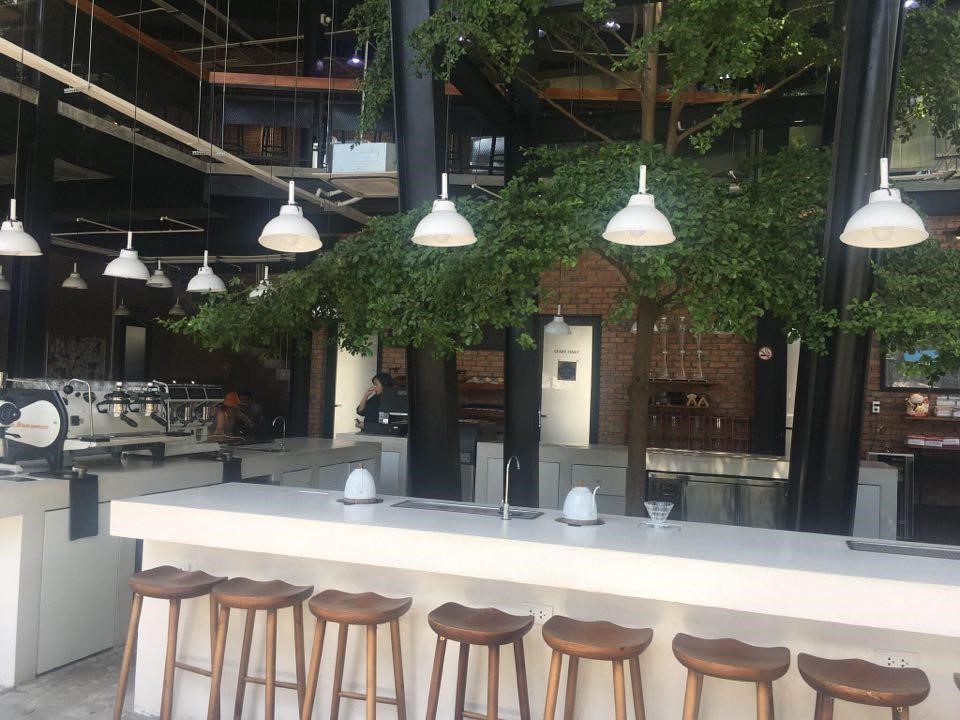 @Laurenecoxx Instagram
This elegant, large, glass coffee house would not look out of place on the metropolitan streets of London or LA. The staff don quirky branded boiler suits and brewing apparatus can be seen around the cafe, helping to create an almost scientific lab-like atmosphere.
43 Factory roasts fresh coffee in-house weekly. The beans are available to buy per 150g and can be roasted to specification in the An Thuong store.
The cafe prides itself on its use of arabica single-origin coffee from around the world that scores 85 and above on a 100 point scale from The Speciality Coffee Association. This one is for serious or wannabe coffee connoisseurs.
All round coffee experience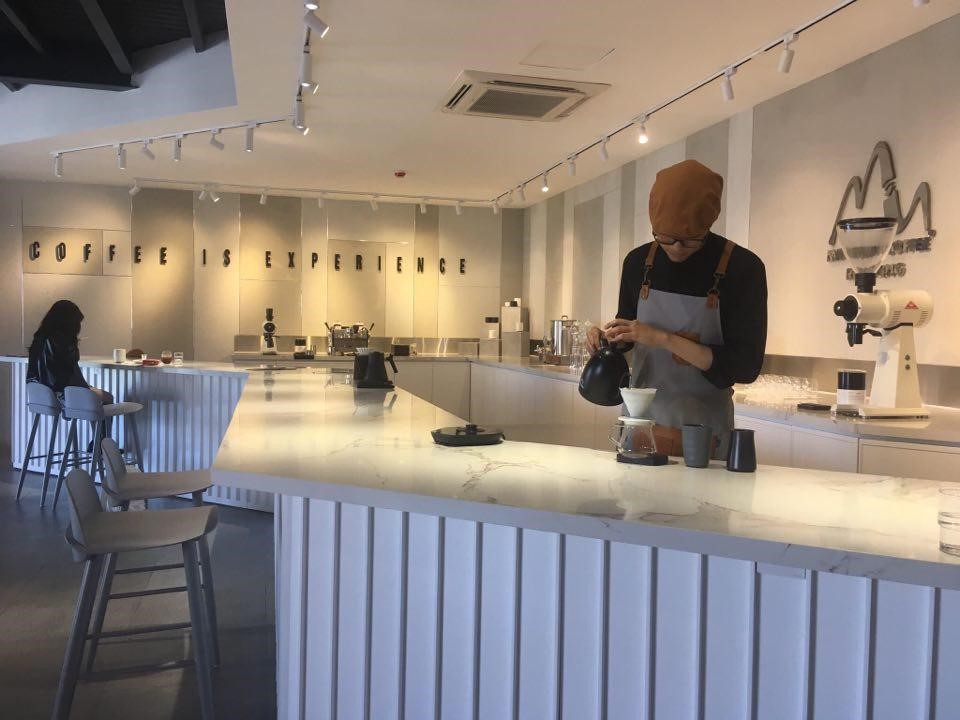 @Laurenecoxx Instagram
You would be forgiven if you thought you had accidentally walked into a swanky cocktail bar instead of a cafe.
This fine establishment is fresh on the scene after opening at the very start of 2020. It has already made a name for itself as the leading prestigious roasting house in central Vietnam since the company's inception three years ago. The creators of Mintown and 43 Factory have worked together over the years to develop the specialty coffee scene in Da Nang.
Its innovative marble-topped station is split into three sections. Whether you choose from the espresso bar, hand-brew bar or signature bar, you are sure to get an expertly crafted coffee from the most professional baristas around.
Step outside the big chain shops like Highlands and the Coffee House and discover the impressive variety of spots in Da Nang for yourself.