Reading Time:
6
minutes
Vietnam with a Private Tour Guide: what do they offer?
Vietnam is a country of beauty with color everywhere. People going about their daily life with a smile on their face!
What Vietnam isn't, is easy to navigate so get a private tour guide!
A private tour guide can help get the most of this amazing country by navigating the local culture, avoiding the tired tourist spots with 1000s of mindless tourists, the narrow back roads and display the parts of the country not seen on the general tourist circuit.
Websites such as TripAdvisor are great at promoting generic tours, but they are not great at showing off the real Vietnam.
Tigit Motorbikes offers guided motorbike tours on the Honda XR150cc Motorbike.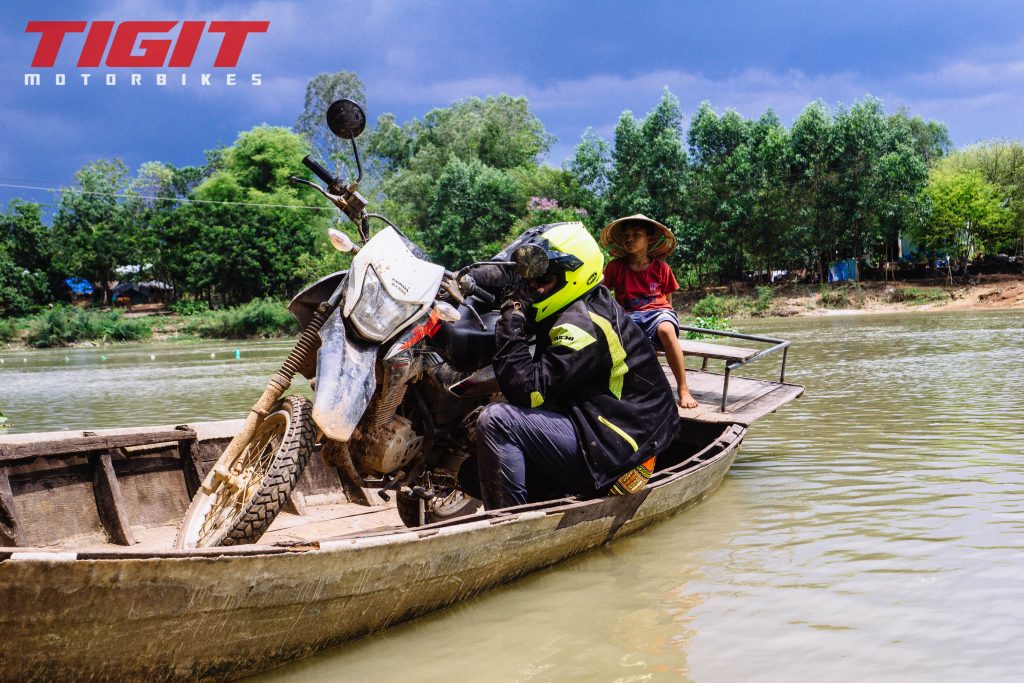 Private motorbike tour guide: dealing with food
Australian adventure motorbike enthusiast (150cc, please! He needs a 500cc just to feel the road), Tarrin from Nation 7 is the man for the job to show you the real Vietnam. Get the maximum punch out of food and experience items never seen before.
Tarrin, a man who knows some Vietnamese, enough to get by, but still not enough to be actually understood!
Experience what every expat experiences, well… also what most Vietnamese experience. The issue of an impossible to understand language that no one can speak.
Spend time in restaurants ordering the wrong things and be surprised by the taste of the random items that land at the dinner table. All while being under the control of a guide who knows the Vietnamese words for the real pitfalls that shouldn't be touched!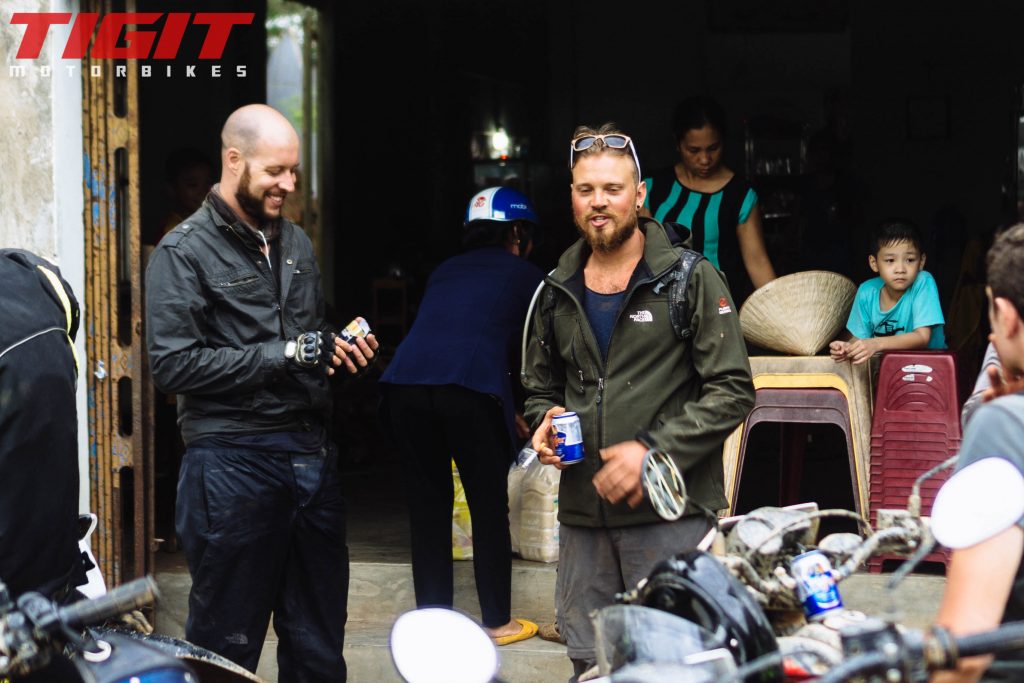 Have the confident, but slightly confused western face by your side to attract the nosy locals. The average meal doesn't take long to gain the attention of countryside folk admiring the lost-looking foreigners with oversized Honda motorbikes attempting to enjoy the local cuisine.
A quick bite to eat can turn into an adventure in no time with beers all around! This is the Vietnamese way,tourist spot in vietnam and the amazing part of Vietnamese hospitality.
A guide to deal with the traffic and narrow backroads
Vietnam is a place where people ask for directions. Everyone is easily approachable and most people are happy to wave their hands in random directions pretending to be an expert on where your destination is.
A long and overly enthusiastic conversation can lead you about another 30 seconds down the road before needing more assistance.
GPS and phones are great and they do work in Vietnam… but staring at a modern screen whilst trying to enjoy this fantastic country is not the way a holiday should be tackled.
Traditional maps… they don't even exist, and neither do road signs!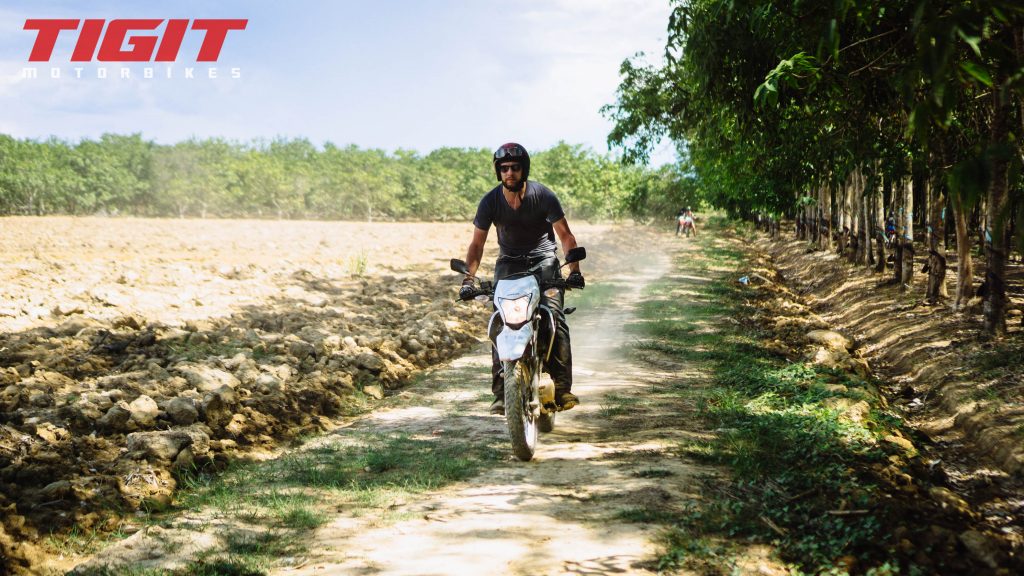 The answer to all your problems in Vietnam is a personal tour guide!
Experience on an adventure motorbike tour will reveal that it is more fun to have no idea where you are going. Every corner is a new corner, North, East, South or West, who cares!
The long routes, the random circles to find the best trails, the most amazing roads and the best culture are all hidden from mapping view.
Staring at a map will reveal the ridiculousness of these elaborate circles, and no one likes to willingly go in circles!
There are thousands of backroads in Vietnam that are impossible to navigate without practice, a private tour guide will take you on routes and roads that would be otherwise impossible to find!
A private tour guide can shield you from the the pointlessness of being lost in the most cliched tourist spots in Vietnam. Sing away as you take in the spectacular surroundings that are on display. Enjoy yourself, you probably earnt this vacation!
An experienced tour guide, such as Aussy Tarrin from Nation 7 can adapt to your skillset and speeds of taking in the surroundings. Every drive will feel full, be it a hardcore adventure drive covering thousands of kilometers, or a casual photography drive capturing the fantastic moments. No tour is the same, and no group is the same either!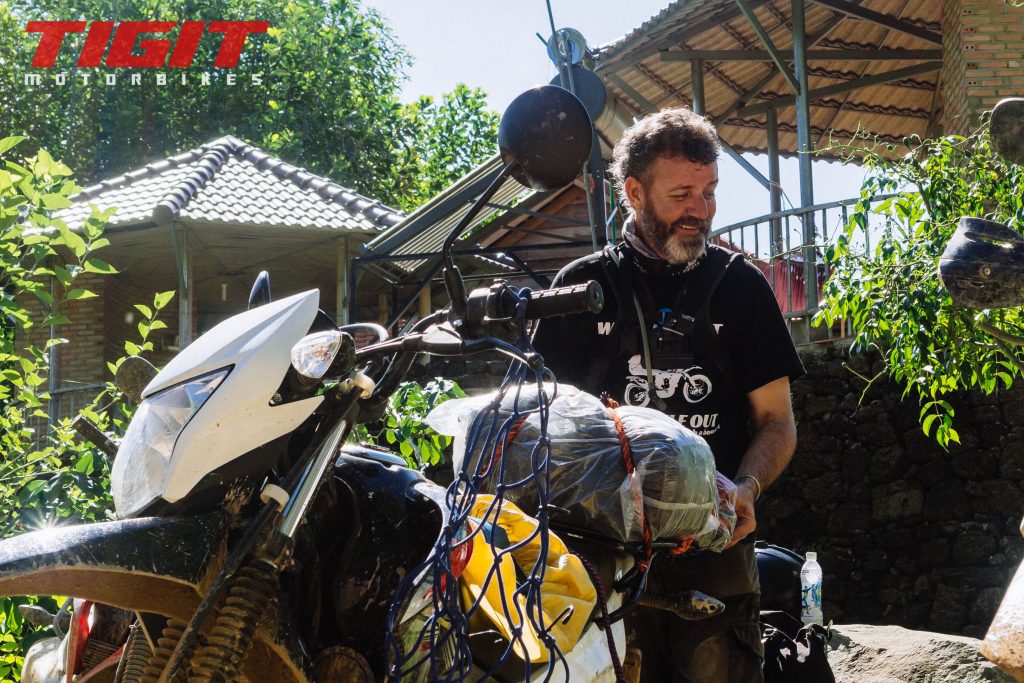 Avoid the scams and money issues
Vietnamese as a generalization are friendly and outgoing people. As a generalization, they are also cheeky and good at getting extra money. Two-tier pricing systems strongly exist in Vietnam, and navigating a new currency with many "000000" is not a comfortable way to get about. Most tours are all-inclusive, meaning the wallet in your pocket can stay right where it is. Again, leaving you to just focus on driving and the surroundings.
The common inconvenience of hearing "passport" every time you arrive at a hotel is one of the most infuriating elements of navigating Vietnam. Complete a long days drive to find an obnoxious receptionist who's only interest is getting their mitts on your passport. Overly aggressively trained to snap-up a passport from foreign travelers. Forget going to the room for a shower! You will be left stripping down in the reception area to dig out the passport at the bottom of your bag before being treated like a human.
Most routes can avoid accommodation that takes this aggressive approach to passport control, and a private tour guide will have the best places in mind to rest the head.
There is a lot of accommodation options in Vietnam, most of it rubbish and dirty with poor service. Navigating around terrible accommodation is one of the keys to enjoying a motorbike holiday in Vietnam.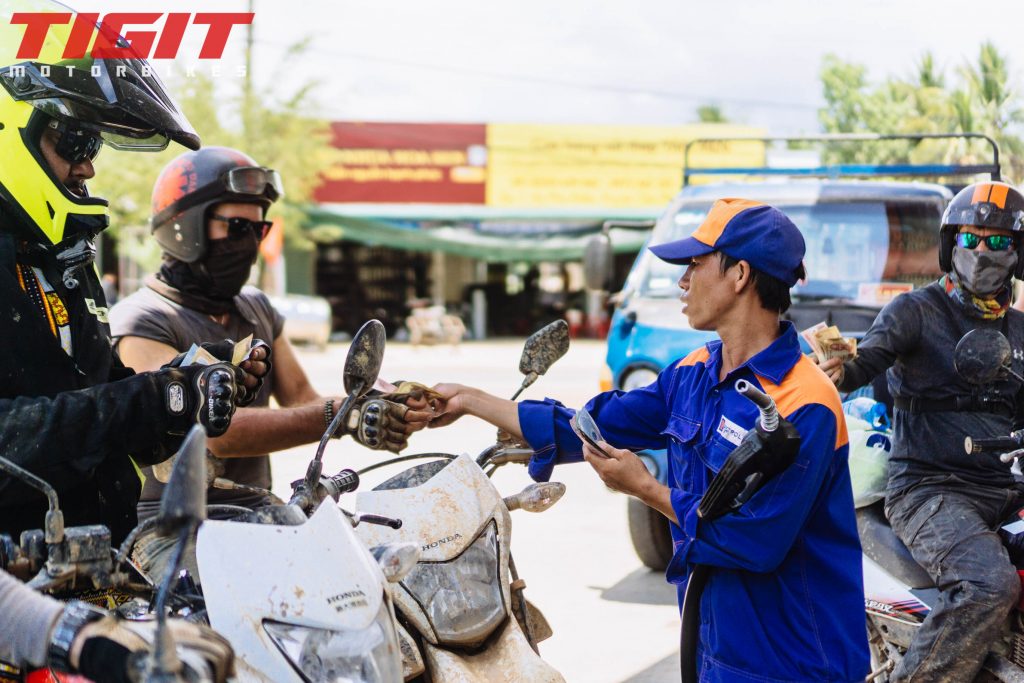 Bike maintenance and a walking first aid kit
Most travellers motorbiking Vietnam are not hugely prepared for this adventure holiday. Small 150cc motorbikes and it is actually sensible to travel light for maximum handling and stability. A private tour guide will be carrying the key supplies, including first aid kits and spare parts for the motorbike. This alone is worth a couple of extra bucks to get the weight off your motorcycle!
When things do go wrong, a private tour guide can translate and get the best aid possible.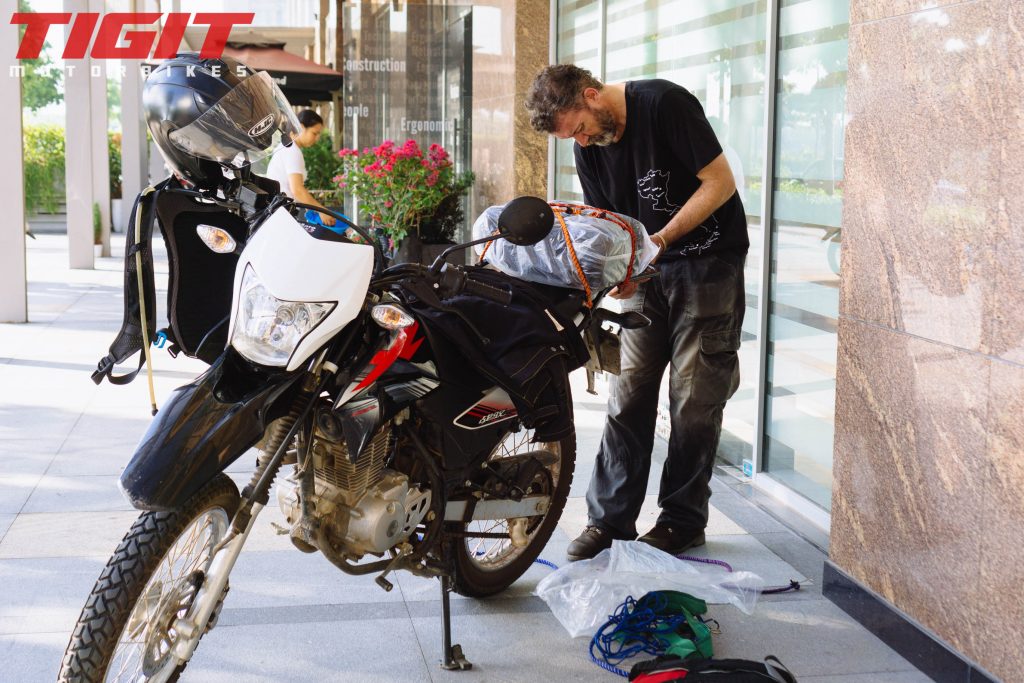 The best private tour guides in Vietnam
In the South of Vietnam Tigit is using Tarrin from Nation 7. An experienced tour guide opening up new routes across the beautiful tropical areas of the South. In the North of Vietnam Tigit is using the best freelance Vietnamese tour guides that we can get hold of. We recommend the North Motorbike tour in 4 days.
By using Tigit as a back-end for guided motorbike tours, payment processing is easy through our credit card processor in multiple currencies. Quality of motorbikes goes under our usual rental feedback across the internet and all of our long distance travel motorbikes are 2015 or newer. The motorbikes are primarily used as casual rentals and not destroyed on difficult and challenging tours year round…. although with the right clientele our guides do love a challenge!
Book up now at Tigit Motorbikes Guided Tours!